I have a love hate relationship with Facebook. On one hand, Facebook allows me to keep in touch with and keep track of what my friends are up to.
But on the other hand, I often leave Facebook with a healthy dose of jealousy and feelings of inadequacy.
For example…
One of my Stanford classmates just sold his company for over 500 million dollars. (Me: I feel like a slacker)
Another friend is living it up by taking time off and travelling the world. (Me: Why am I working so hard?)
My buddy J is doing all this cool stuff with his children while I'm working on my businesses. (Me: I'm a bad father)
As a result, I often wonder what I'm missing out on and where I should be spending my time.
Should I grow the heck out of my businesses at the expense of time with family?
Should I be out there enjoying life more rather than working?
Do I have the proper balance between work, play and other activities in my life?
Get My Free Mini Course On How To Start A Successful Ecommerce Store
If you are interested in starting an ecommerce business, I put together a comprehensive package of resources that will help you launch your own online store from complete scratch. Be sure to grab it before you leave!
Where Are You Spending Your Time?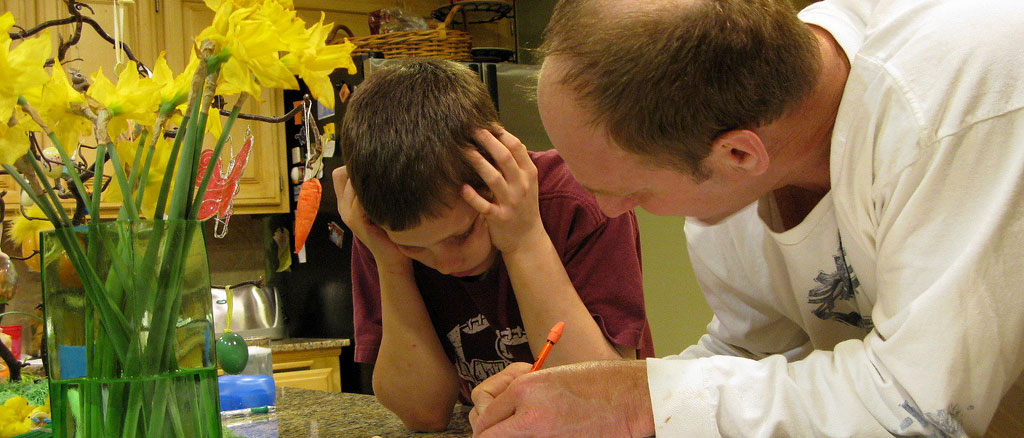 As it turns out, I'm not alone. Every single day, I get emails from readers who hate their jobs and question whether they are making the right decisions with their time.
Recently, I had one reader who complained to me that he works a decent paying job (>100K) that occupies his schedule from 6am to 10pm every day (That's a 16 hour day btw in case you're counting).
By the time he gets home from work every day, he feels exhausted and anti-social. As a result, his social and personal life has suffered over the years and he often gets depressed.
But at the same time, he does not feel like he can quit because he's become accustomed to living a certain lifestyle that he does not want to give up.
In addition, he has a hefty mortgage that he needs to pay off.
What's funny is that these emails usually end with…
"Steve, I think starting an ecommerce business could be the answer. Can I start an online store on the side in my spare time and how quickly can I make (insert dollar amount here) so I can quit the job that I hate so much?"
Now how would you respond to this question? To me, the answer isn't entirely obvious and it doesn't necessarily involve starting an online business.
You Can't Have It All

Those of you who have followed me for a long time know that I have 2 kids, an ecommerce store, a blog, an online store course and an entrepreneurship podcast.
And on top of all of this, I also run an annual ecommerce conference called The Sellers Summit.
Editor's Note: Up until recently, I was doing all of the above in addition to working a full time job as a microprocessor designer. But here's why I decided to quit
While I feel proud of what I've accomplished so far, I still wonder whether…
If I focused 100% of my time on a single business, could I create a billion dollar company? Could I create something that changes the world on a grander scale?
Would my life be more exciting and exhilarating if I took the family and traveled the world?
Would my kids turn out better if I spent even more time with them and put less emphasis on my businesses?
Here's the thing. I know that I can't have it all.
Every choice and every minute that I'm spending on a certain activity is a minute that I could be spending somewhere else.
The Real Question You Should Be Asking
So the real question is…
"What do you value the most and what is your order of priority?"
My kids and family are my number one. I want to spend time with them and take an active part in their lives.
And to facilitate this, my wife and I created our online store in order to have the flexible schedule that raising kids necessitates.
On the personal front, I love solving technical problems so my other priority is to keep my brain active and stimulated.
When I was working full time, my engineering job fulfilled this purpose even though my salary was a very small portion of our household income.
But last year, I came to the realization that my kids were going away to college in less than a decade (it creeps up sooner than you think). And I wanted to spend more time with them while they still wanted to hang out with me.
So I finally quit cold turkey:)
Healthy Sacrifices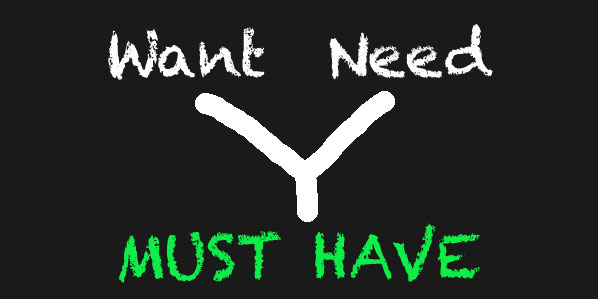 Now from the perspective of someone who always strives to be the best, balancing the growth of my businesses and my family has been extremely challenging.
After all, you can't achieve explosive business growth unless you are willing to put in the work and time. And truth be told, juggling my businesses and spending time with the kids has required a fair amount of sacrifice on my ambitions.
I take a lot of pride in what I do but I full on admit that I would love to do some of the things that my peers are doing. I would love to accomplish what some of my friends have accomplished.
But my priorities in life have made me realize that…
I will not be creating the next 100 million dollar company if I'm only willing to devote 15-20 hours per week on my businesses. Anything beyond a lifestyle business requires serious dedication and a huge time commitment that I'm currently not be willing to bear.
I will probably not be traveling the world and living out of my backpack for months at a time anytime soon (at least not while my kids are living at home):) More date nights should be feasible however.
I most likely will not become Vice President or CEO of a large company. When I was a director of engineering, I believe that I'd already reached my ceiling given how much time I was willing to devote to my job.
But despite these sacrifices, the upshot is that I will always be close to my family and I will never miss any important life changing event or achievement in their lives.
Work Life Balance – What's The Right Answer?
Now I'd like to take a moment and go back to my reader's original question. If he hates his job but doesn't want to give up his existing lifestyle, then what's the correct course of action? Should he start an online business or quit his job?
Well for one thing, he could suck it up, not sleep, and start a business on the side. But after working a 16 hour day, I doubt that he'd have any time or energy left over. For this reader, I would probably have him sit down and figure out what his priorities are.
Is living a lavish life style more important than personal happiness? Is owning a nice house worth the pressure of working a job that you despise?
If I were him, I would NOT add a new business to the mix. Instead, I'd pick one aspect of my life that I want to improve, focus on it and drop everything else that does not contribute to my goal.
For me that one thing is my family and kids. As such, it's fairly straightforward for me to make decisions on what to add or drop in my life.
But the reality is that we all have to give up something. Is affording a nice house and living a lavish lifestyle more important than being happy 16 out of 24 hours in the day?
The answer seems pretty clear to me.
photo credit: balance scale and pattern blocks Late Night Mathematics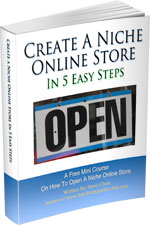 Ready To Get Serious About Starting An Online Business?
If you are really considering starting your own online business, then you have to check out my free mini course on How To Create A Niche Online Store In 5 Easy Steps.
In this 6 day mini course, I reveal the steps that my wife and I took to earn 100 thousand dollars in the span of just a year. Best of all, it's free and you'll receive weekly ecommerce tips and strategies!
Note: This post above may contain affiliate links, which means that I may receive a commission if you make a purchase when clicking a link. Please consult our privacy policy for more information.
Related Posts In Making Money
About Steve Chou

Steve Chou is a highly recognized influencer in the ecommerce space and has taught thousands of students how to effectively sell physical products online over at ProfitableOnlineStore.com. 

His blog, MyWifeQuitHerJob.com, has been featured in Forbes, Inc, The New York Times,  Entrepreneur and MSNBC.  

He's also a contributing author for BigCommerce, Klaviyo, ManyChat, Printful, Privy, CXL, Ecommerce Fuel, GlockApps, Privy, Social Media Examiner, Web Designer Depot, Sumo and other leading business publications.

In addition, he runs a popular ecommerce podcast, My Wife Quit Her Job, which is a top 25 marketing show on all of Apple Podcasts. 

To stay up to date with all of the latest ecommerce trends, Steve runs a 7 figure ecommerce store, BumblebeeLinens.com, with his wife and puts on an annual ecommerce conference called The Sellers Summit.  

Steve carries both a bachelors and a masters degree in electrical engineering from Stanford University. Despite majoring in electrical engineering, he spent a good portion of his graduate education studying entrepreneurship and the mechanics of running small businesses.