Each year, thousands of new businesses are launched in the U.S. Unfortunately, not all businesses are able to make a profit, and many don't survive.
Overall, a 7% to 10% profit margin is considered average for a small business. Anything below 5% won't cut it, while anything above 15% is excellent.
While many factors go into making a business profitable, it all starts with the right business idea.
In this article, I've compiled a list of the 24 most profitable businesses to start. While there are no guarantees of success, each business on this list is in high demand and offers many advantages, such as low setup and overhead costs or the opportunity for recurring revenue.
Get My Free Mini Course On How To Start A Successful Ecommerce Store
If you are interested in starting an ecommerce business, I put together a comprehensive package of resources that will help you launch your own online store from complete scratch. Be sure to grab it before you leave!
Ecommerce Business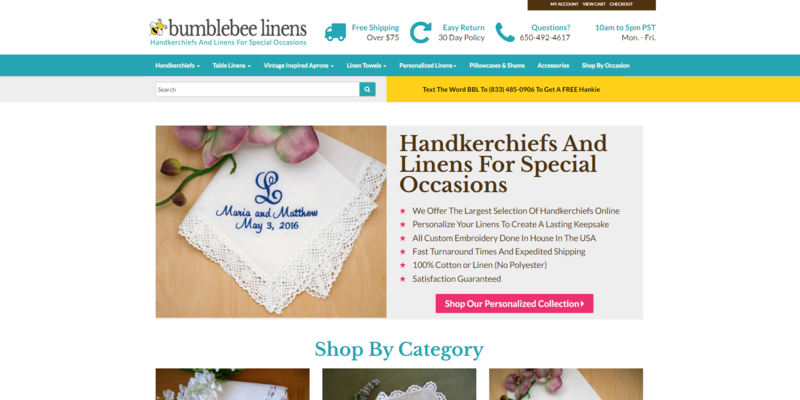 An ecommerce business is a company that conducts its transactions – buying and selling – on the Internet.
Ecommerce businesses have many advantages over physical stores, including lower overhead costs and access to a broader audience, which makes them easier to scale.
Whether you choose to sell commodity products, handmade crafts, or high-end items, you'll have more success if you find products to sell that are in high demand with low competition.
Research trending products and choose a specific niche (don't try to sell to everyone). Targeting a smaller audience may not seem intuitive, but it reduces competition and improves your conversion rate.
Next, choose an ecommerce business model that aligns with your goals, such as retail arbitrage, selling wholesale or private labeling.
You also need to decide whether you want to sell on marketplaces like Amazon or Etsy or build your own online store using ecommerce platforms like Shopify or WooCommerce.
Running an ecommerce business can seem intimidating at first, but the rewards are worth it.
If you are interested in starting your own ecommerce store, then click here to sign up for my free 6 day ecommerce mini course.
Dropshipping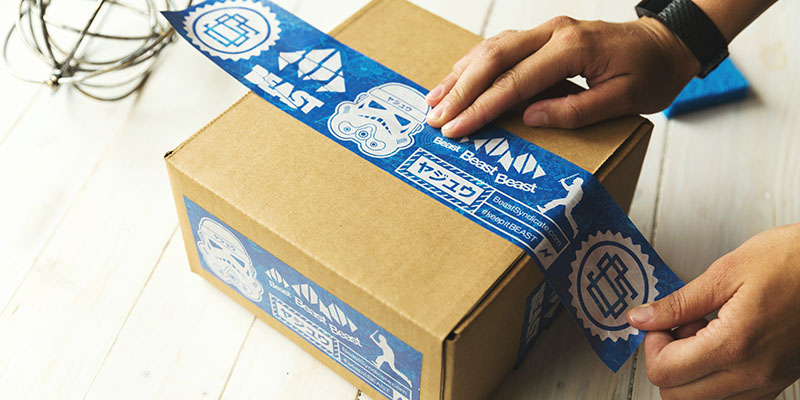 Dropshipping is a type of ecommerce business where the seller outsources the entire product fulfillment process, including the handling and shipping of products, to a third party, eliminating inventory costs.
The global dropshipping market, valued at USD 225.99 billion in 2022, is expected to have yearly growth of 23.4% between 2023 and 2030, making it a huge opportunity.
To achieve success in dropshipping, you must choose a high-demand niche that interests you.
From there, create a user-friendly online store that is SEO-optimized and spend time building strong relationships with your suppliers.
With dropshipping, you don't have direct control over product supply and logistics, so you need to make sure your supplier ships products accurately and on time.
For more information, check out the following dropshipping guides:
Blogging
A blog is an online journal or website where individuals or organizations share their thoughts, ideas, experiences, or expertise on a public website.
Blogging has been around a long time, but it remains a profitable business model today. If you are passionate about writing and you can create new content consistently, blogging might be the right business for you.
There are many ways to monetize a blog. Here are just a few:
Display advertising: Bloggers earn revenue by displaying ads on their websites through ad networks like Google AdSense or Mediavine.
Sponsored content: Collaborate with brands and write sponsored posts or reviews in exchange for payment or products.
Affiliate marketing: Recommend products to your audience and earn a commission when they click on your affiliate links to purchase items – Amazon Associates is the most widely known affiliate program.
Digital products: Create and sell digital products like ebooks, online courses, and printable templates to your audience.
Subscription model: Offer premium content or a paid membership for exclusive access.
Donations: Allow your audience to support your blog through voluntary contributions or crowdfunding platforms like Patreon.
While blogging can be very profitable – the blog you're reading right now earns more than seven figures per year – it can take a long time before you start making money. And most blogs don't make money until year 3, so it's important to manage your expectations.
Online Courses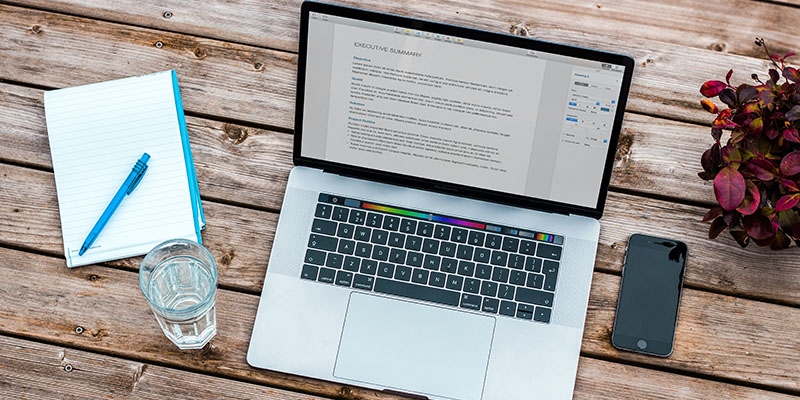 An online course is a series of videos and lessons delivered over the internet that is designed to help individuals learn a specific subject or skill.
Online courses tend to be highly profitable because digital products cost almost nothing to build except for your time. Once you've put in the effort upfront, you can expect to earn passive income and high-profit margins.
The key is to promote your course to the right market, understanding that if you don't already have a big group of followers, it's going to take some time to get your name out there and build up your audience.
To get started, identify a topic where you have expertise. For example, if you're skilled in using Shopify as an ecommerce platform, consider building an online course to help professionals in your industry maximize their sales with Shopify.
If you love cooking and enjoy creating healthy, budget-friendly meals, make a course to help people create nutritious and affordable dishes from scratch.
Use e-learning platforms like Teachable and Kajabi to sell your courses or create your own website.
Include video lessons, written materials, and quizzes to deliver a better learning experience and add value by offering features like certificates, interactive discussions, or one-on-one coaching.
YouTube Channel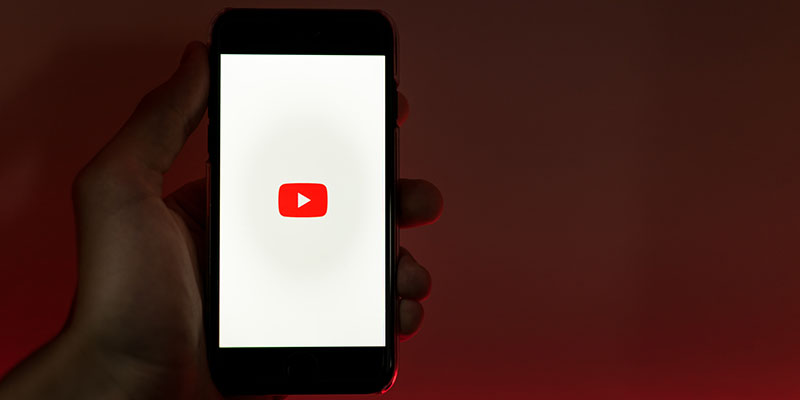 YouTube, the world's largest video-sharing platform, allows you to publish video content and generate multiple streams of income, including affiliate commissions and display ad revenue through Google Adsense.
Just like blogging, you should choose a niche based on your interests and experience.
From there, you need to create and publish high-quality videos, and YouTube's discovery engine will connect your content with interested viewers.
As with any content creation business, consistency is key. If you can stick to a schedule and produce at least one video a week, it will increase the likelihood of YouTube's algorithm promoting your videos. Eventually, you can expand your reach and grow your subscriber base.
You don't need fancy equipment and you can start by filming videos with your smartphone. Once you have a bigger budget, you can invest in additional gear, like a good quality microphone, to improve your audio quality.
Remember to focus on building a strong personal brand and connect with your audience by responding to their comments.
Once you've built a loyal following, you can monetize your YouTube channel in several ways. For example, I generate a monthly income of over $20,000 from Adsense ads, sponsored content, and other promotions on my YouTube Channel.
6. Tutoring Services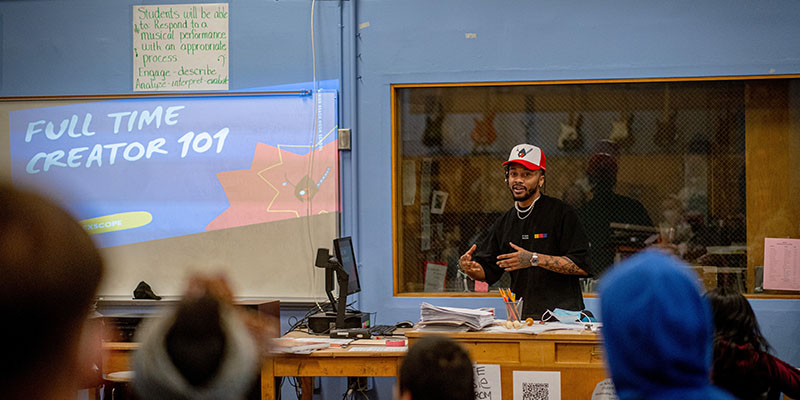 Tutoring can be highly profitable, especially if you have prior teaching experience or expertise in a specific subject. There is a high demand for personalized education, and overhead costs are low, especially for online tutoring.
You can offer one-on-one lessons or provide group instruction to students of all ages. Whether you're assisting with coursework, test preparation, language learning, or specialized skills like music or art, there are tons of tutoring niches to choose from.
To be successful as a tutor, you should have a genuine passion for teaching and effective communication skills.
You can establish a strong rapport with students and their parents by providing regular updates and progress reports to address individual needs and foster trust.
Experienced tutors often charge $25 to $100 per hour, but if you set your prices on the lower end to start, you'll get more clients. You can increase your prices as you gain experience.
Consider joining tutoring platforms such as Tutors and Skooli to find clients, and don't forget to request testimonials from satisfied students and their parents, as it will help you establish credibility.
Bookkeeping Or Accounting Services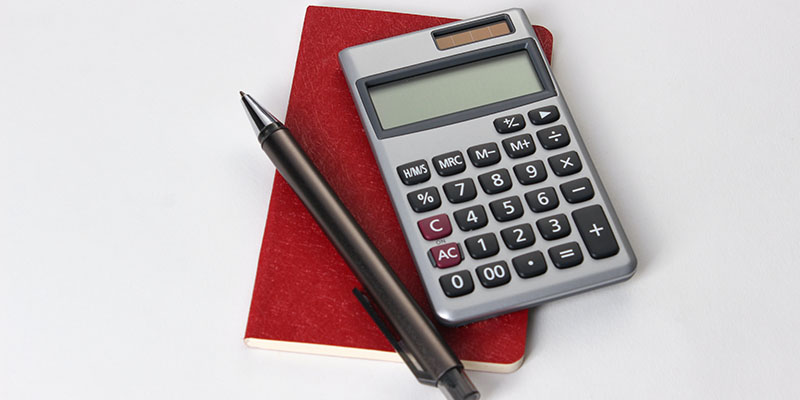 Bookkeeping and accounting services are in constant demand as every small business needs to file taxes, but not every business owner has the time or the interest to do it themselves.
If you're good with numbers and have previous bookkeeping experience, you can offer your services within your local community.
You can assist clients with their personal income taxes, but small business bookkeeping is more profitable.
Graphic Design Business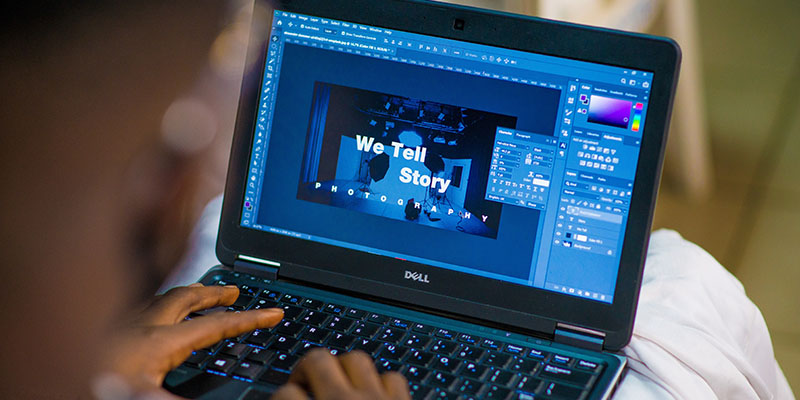 A graphic design business is a company that creates and produces visual content tailored to a client's needs, such as logos, website designs, and marketing materials.
Graphic design businesses are profitable due to the continued demand for high-quality designs across all industries. Services you can offer include logo design, branding, website design, social media graphics, product packaging, etc.
DIY platforms like Creative Market or Canva are cheap alternatives, but they have limitations.
If you're new to graphic design, build a portfolio by creating artwork for local businesses, either for free or at a minimal cost.
You can showcase your work on websites like Behance, Pixpa, Instagram, and LinkedIn to gain visibility and attract potential clients.
As you gain positive feedback and earn repeat business, specializing in a specific niche will set you apart from competitors and position you as an expert.
Digital Marketing Agency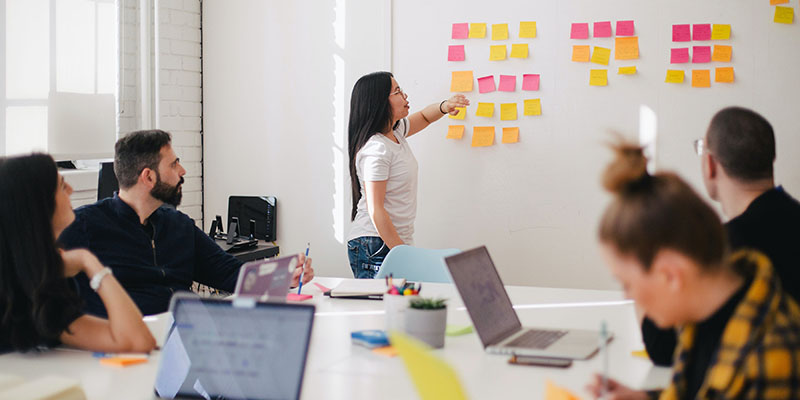 A digital marketing agency is a company that uses the power of the internet to help other businesses increase their visibility and attract more customers.
Digital marketing agencies are profitable because they are service-based and give you an opportunity to earn recurring revenue. With more and more businesses looking to connect with their customers online, digital marketing continues to be a growing industry.
According to Statista, the digital ad spending market is projected to reach $836 billion by 2026.
Most digital marketing businesses offer the following services:
Content writing
Copywriting
Brand consulting
SEO services
Social media advertising
Web development
Web design
The best part is that you don't need a specific educational background to become a digital marketer. And, you can run your business from a home office, keeping startup costs low.
If you're new to digital marketing, focus on gaining experience as a freelancer before expanding and hiring additional staff.
Warehouse and Fulfillment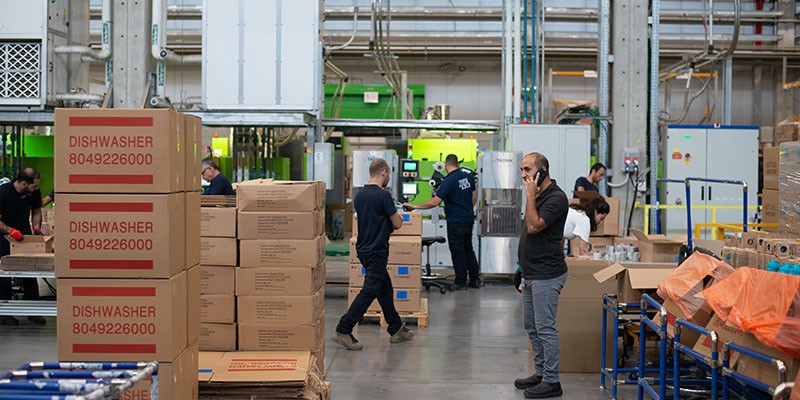 Warehouse and fulfillment companies store, organize, and distribute goods for other businesses, and according to the U.S. Bureau of Labor Statistics, average profit margins are around 15%,
However, because you need a physical location, along with specialized equipment and plenty of staff, overhead costs are much higher than many other businesses on this list.
Here are some tips to help you get started:
Choose a location with access to major transportation hubs and cost-effective labor.
Implement strong security measures to protect the stored goods.
Maintain proper documentation and record-keeping systems.
Offer value-added services like product packaging and labeling.
If you have a limited budget, you can lease a small commercial warehouse and serve small ecommerce businesses with a lower volume of daily orders, like Etsy store owners.
As your business grows, you can expand to a larger space and target clients like Amazon sellers or become a distribution center for retailers, wholesalers, and importers.
Clothing Resale and Rental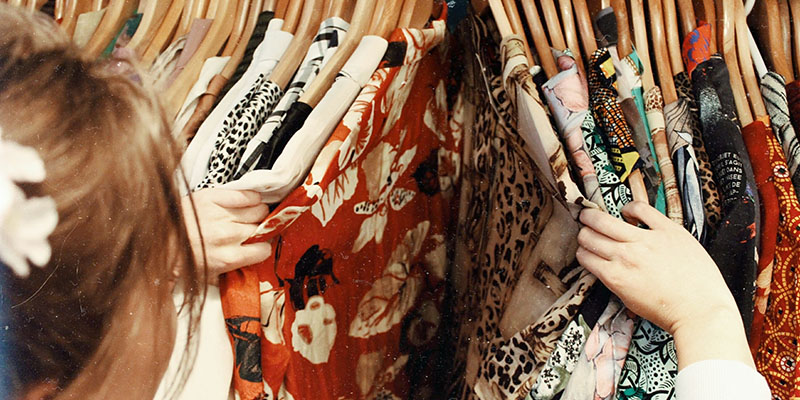 There is a lucrative market for selling and renting used clothing, thanks to a younger generation who are looking for affordable clothing options but also conscious of their carbon footprint.
The global secondhand clothing market is projected to reach $350 billion by 2027, so if you have an eye for fashion and a strong social media presence, you can tap into the demand by starting your own clothing resale or rental business,
To succeed, use social media to connect with your target audience across different platforms and partner with local thrift shops or influencers to expand your reach.
Auto Repair Business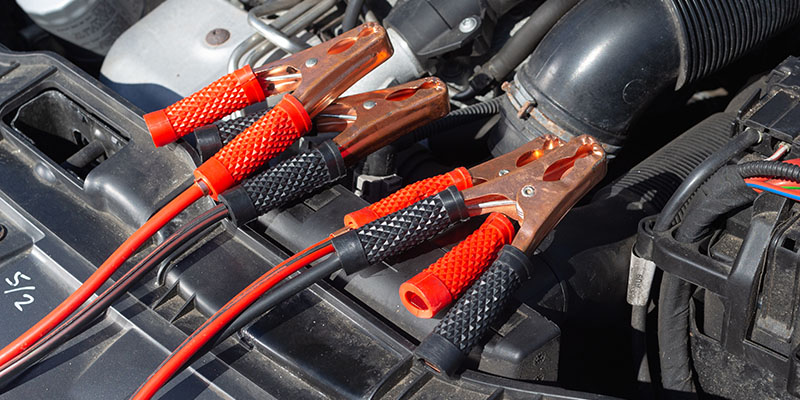 Auto repair services, like garages and body shops, continue to be very profitable as people are holding on to their vehicles longer instead of purchasing new ones. Currently, the average age of passenger cars in the U.S. is over 12 years.
As a result, if you're a licensed mechanic, you might want to consider opening your own shop instead of working for someone else.
First, you'll need to decide what type of repair shop you want to open: body shop, transmission shop, brake and muffler, etc. Once you know that, you can begin to purchase the necessary equipment.
You'll build trust with your customers by providing honest assessments of their vehicle's condition and offering competitive prices.
Social Media Management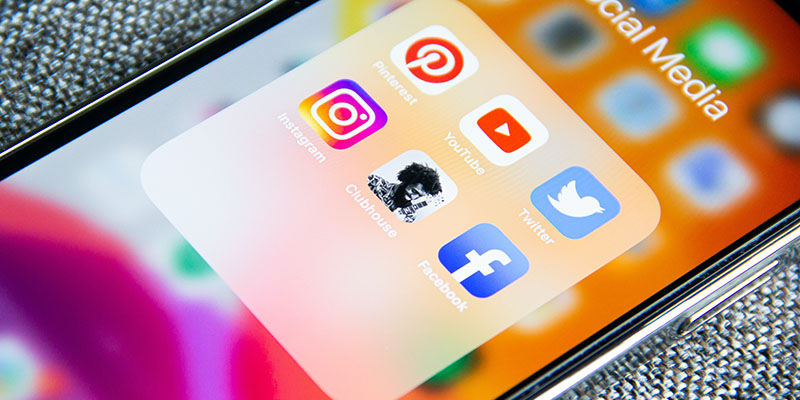 Managing social media accounts for small businesses can be highly profitable. All you need is a good understanding of the various social media platforms and an ability to create content that connects with your client's target market.
According to Allied Market Research, the social media management market is projected to reach $118.03 billion by 2031, an indicator of the industry's incredible potential.
In addition, the profit margin is around 25% on average, making it even more appealing as a potential business.
Social media managers create social media strategies, manage content calendars, engage with followers, and analyze data to optimize performance.
Here are a few tips for starting a social media management consulting business:
Network with businesses in your target market.
Specialize in an industry where you have experience.
Improve your personal branding by growing your follower count and posting consistently.
Stay updated on the latest trends and algorithms of social media platforms.
To succeed as a social media consultant, you'll need to demonstrate your expertise and back it up with numbers.
Communication skills are also key for building relationships and relating to your client's needs.
Virtual Event Planning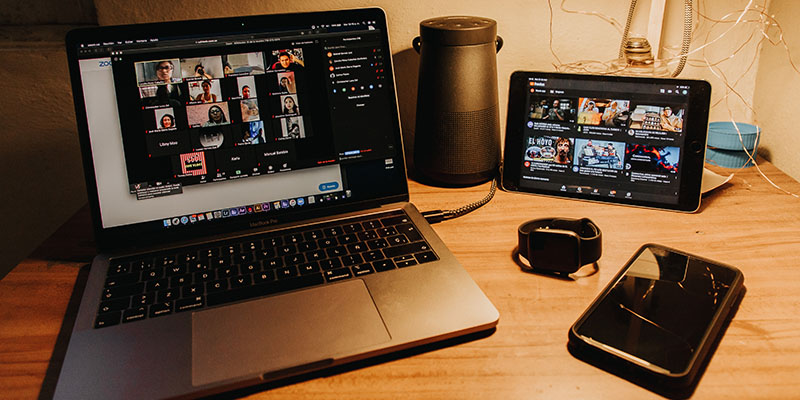 In-person event planners have been around for years, but with so many companies switching to remote and hybrid working arrangements after the pandemic, there's an increasing demand for virtual event planners who can organize and execute engaging online events, such as conferences, webinars, virtual meetings, and trade shows.
The profit margins are high because you can manage everything remotely and you don't have to rely on external vendors.
If you have strong communication skills and an ability to multitask, virtual event planning might be the right fit for you.
To increase your chances of success, build a strong network of vendors, speakers, and clients on Instagram and LinkedIn.
Legal Services
Legal services related to commercial, estate, and corporate law are in-demand and highly profitable. If you have a background in law or are a licensed attorney, you may want to consider starting your own legal services business.
You can use technology and invest in the latest legal software to streamline your operations, increase productivity, and improve client communication.
While word-of-mouth referrals are a great source of business, you can also use social media to stand out from the competition and connect with your audience directly.
B2B Services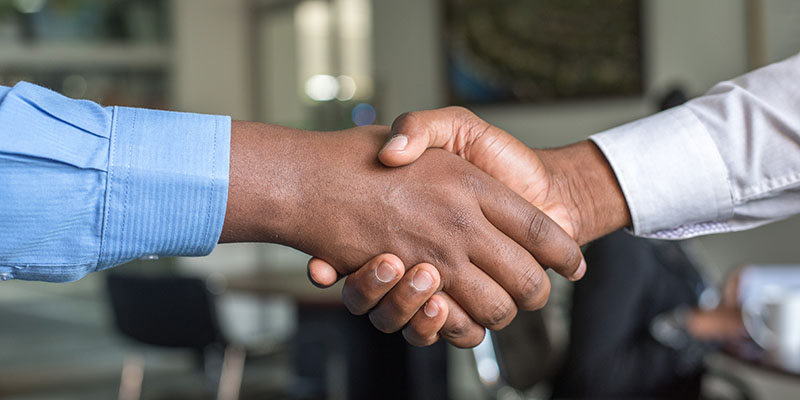 B2B services are services such as consulting, cleaning services, marketing, IT, and logistics that are sold to businesses rather than to individual consumers.
What makes B2B services attractive is that they often involve higher profit margins compared to selling to individual customers.
However, B2B transactions tend to be more complex and involve a longer decision-making process for the customer. The market for B2B services is also more limited than for B2C services.
If you're thinking of starting a B2B services business, focus on providing excellent service. Many businesses are willing to pay more for reliability and quality.
Real Estate Business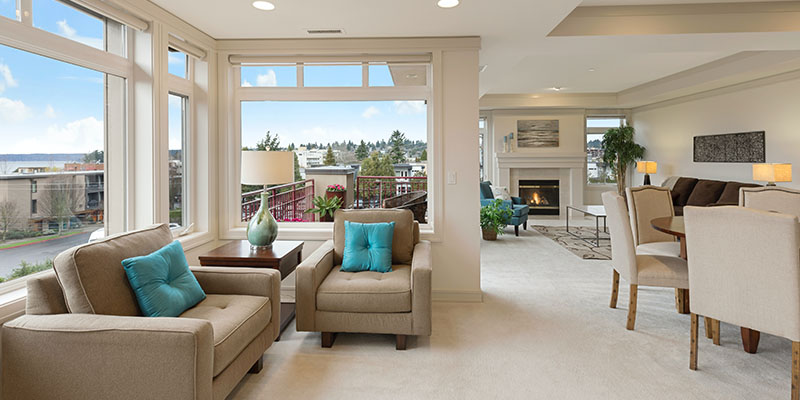 There are several ways you can make money in real estate, but two of the most common methods are rental property ownership and selling real estate as an agent.
In either situation, you can maximize your profit if you're located in an appreciating real estate market, like a large city or a popular vacation or tourist area.
Rental property investors generate cash flow from monthly rental income and can earn substantial profits when they eventually sell their properties.
Real estate agents earn a percentage of the sale price as a commission on every property they sell.
If you have enough money to get into the market and are willing to take some risk, the real estate business can be highly profitable.
Just make sure you do the proper research and seek professional advice before making any decisions.
Software Development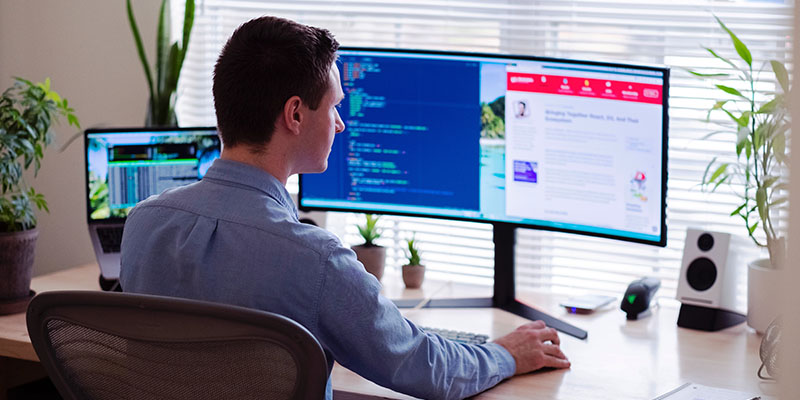 Software development requires very specific skills, but the potential for profit is enormous due to the world's increasing reliance on technology.
According to Statista, the global software development market is projected to reach $4.5 trillion by 2025, making it a great time to enter this industry.
Many small businesses lack the in-house technical expertise to develop their own software solutions, so they turn to outside help in order to customize their applications and streamline their operations.
A software business can be easy to scale if you can figure out how to serve multiple clients simultaneously without significant additional costs.
For example, once you've developed a software program, you can replicate it and sell it to multiple customers, resulting in increased profit margins.
You can also generate monthly recurring revenue by providing software maintenance, updates, and support.
Childcare Services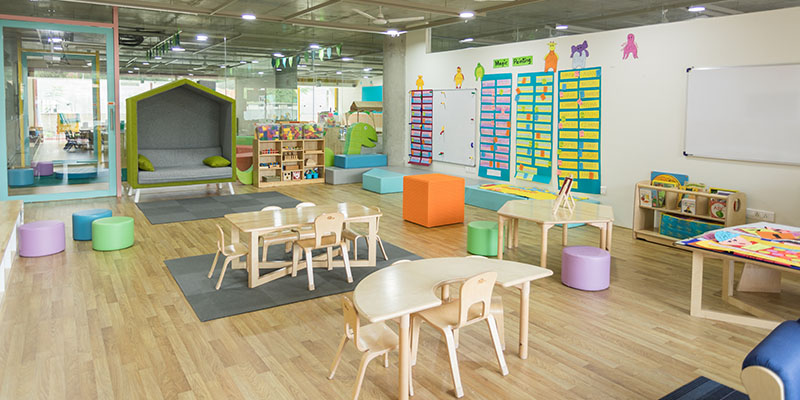 Starting your own daycare can provide a consistent income and personal fulfillment if you love kids and have a passion for teaching.
With more and more people working multiple jobs, the demand for childcare services is on the rise. On average, childcare in the US costs $14,760 annually, and the employment of childcare workers is also projected to grow by 6% from 2021 to 2030, as per the US Bureau of Labor Statistics.
Keep in mind that running a daycare requires careful planning to ensure your business is properly licensed and follows the necessary safety regulations.
Data Science Consulting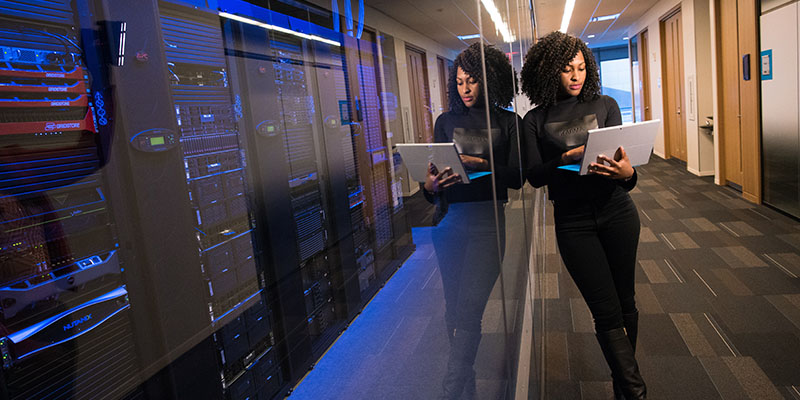 Data Science consulting is one of the most profitable businesses today, with data scientists in the U.S. earning an average hourly rate of $81, much higher than the national average of $33.44 per hour.
Data science is a highly technical field that involves working with data, using statistical techniques and machine learning algorithms to analyze information and present it clearly to clients.
If you have a strong background in data analysis, a consulting business may be perfect for you, especially if you have expertise with specific platforms, such as SAP or Microsoft Power BI.
Being active on LinkedIn and networking within your industry will help you to connect with potential clients.
Home Improvement Business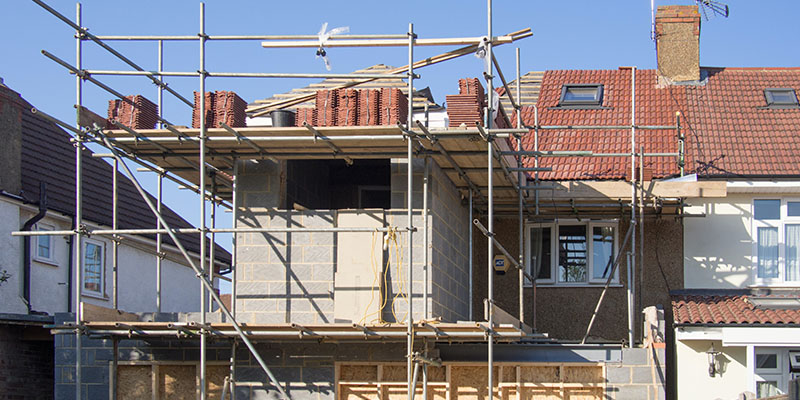 Home improvement businesses offer services such as carpentry, plumbing, electrical work, painting, flooring installation, and landscaping to homeowners who want to enhance their homes' functionality, appearance, or value.
While the home improvement industry experienced significant growth during the pandemic, demand remains steady.
The great thing about this business is that you don't need a degree, and the barrier to entry is low. And if you can deliver top-notch workmanship and exceptional customer service, you can charge more money and increase your profit margins.
I recommend specializing in a particular area, such as kitchen or bathroom remodeling, to establish yourself as an expert in that niche and command higher rates.
You can find new customers by networking with local contractors, real estate agents, and suppliers.
To promote your business, share before and after images of your work on social media or your own website.
Cleaning Service
Cleaning services are in high demand and very profitable because they are scalable, require minimal overhead costs, and have a high customer retention rate.
If you're new to the cleaning industry, start by offering your services in your local neighborhood. Knock on doors or use online platforms like Housekeeper.com and Bark.com to find potential clients.
To attract more customers, showcase your work by taking before and after photos of the spaces you clean and sharing them on social media.
People enjoy watching cleaning videos on YouTube, so you may want to consider creating videos that demonstrate your cleaning process. You may even generate some YouTube ad revenue.
Cash-based Businesses
Cash-based businesses, such as laundromats, car washes, and vending machines, have been around forever, but they remain highly profitable.
A key advantage of cash-based businesses is that they operate with cash, reducing the need for electronic payment systems, which can cut into your profits.
If you're thinking of starting a cash-based business, look for underserved locations or niches within different industries, such as specialized vending machines or eco-friendly car washes. This will help you stand out from the competition.
If you're interested in learning from an expert, check out my interview with Codie Sanchez, who has made $50 million from "boring" businesses like ice vending machines and laundromats.
Health Coach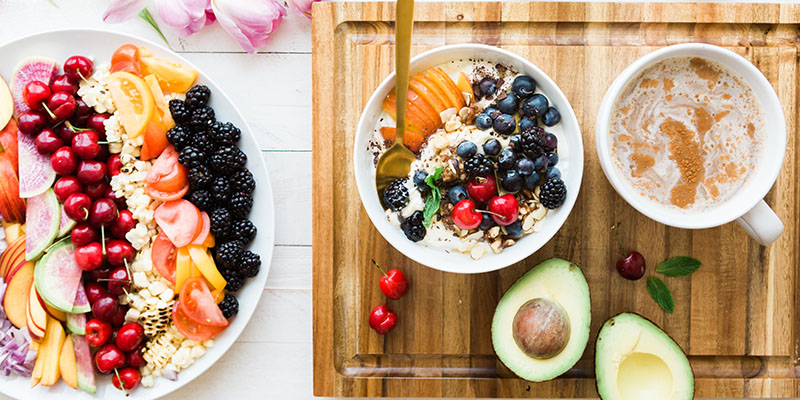 The global health and wellness market is projected to exceed $6 trillion by 2025, making it a great place to start a profitable business.
As a health coach, you can help people improve their fitness, achieve weight loss goals, and manage specific health conditions.
You should have a solid understanding of the many nutritional and lifestyle factors that contribute to a healthy life. Obtaining the relevant certifications will help you improve your knowledge and establish credibility.
As with other business ideas, it helps to specialize in a specific niche, such as prenatal health, weight management, or stress reduction.
Which Of These Most Profitable Businesses Is Best For You?
The right business idea is one that is profitable and aligns with your skills and interests. It should also fit with your lifestyle and allow you to balance your work and family life.
For example, if your goal is to work from home, opening a warehouse and fulfillment center is probably not the way to go. Instead, focus on the online business ideas I shared above.
Ask yourself what gets you excited, what you're truly good at, and what resources you have at your disposal. Don't be afraid to brainstorm, research, and seek inspiration from various sources.
Keep an eye on market trends, consumer demands, and emerging industries. The perfect business idea is out there, waiting for you to uncover it.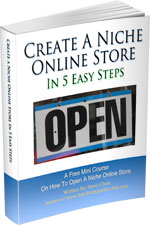 Ready To Get Serious About Starting An Online Business?
If you are really considering starting your own online business, then you have to check out my free mini course on How To Create A Niche Online Store In 5 Easy Steps.
In this 6 day mini course, I reveal the steps that my wife and I took to earn 100 thousand dollars in the span of just a year. Best of all, it's free and you'll receive weekly ecommerce tips and strategies!
Note: This post above may contain affiliate links, which means that I may receive a commission if you make a purchase when clicking a link. Please consult our privacy policy for more information.
Related Posts In Making Money
About Steve Chou

Steve Chou is a highly recognized influencer in the ecommerce space and has taught thousands of students how to effectively sell physical products online over at ProfitableOnlineStore.com. 

His blog, MyWifeQuitHerJob.com, has been featured in Forbes, Inc, The New York Times,  Entrepreneur and MSNBC.  

He's also a contributing author for BigCommerce, Klaviyo, ManyChat, Printful, Privy, CXL, Ecommerce Fuel, GlockApps, Privy, Social Media Examiner, Web Designer Depot, Sumo and other leading business publications.

In addition, he runs a popular ecommerce podcast, My Wife Quit Her Job, which is a top 25 marketing show on all of Apple Podcasts. 

To stay up to date with all of the latest ecommerce trends, Steve runs a 7 figure ecommerce store, BumblebeeLinens.com, with his wife and puts on an annual ecommerce conference called The Sellers Summit.  

Steve carries both a bachelors and a masters degree in electrical engineering from Stanford University. Despite majoring in electrical engineering, he spent a good portion of his graduate education studying entrepreneurship and the mechanics of running small businesses.