One of the questions my readers often ask me is which theme I use for my online store. And the answer I always give is that I don't use any theme at all. I designed the entire look and feel of my online store from complete scratch by myself.
And even though my online store isn't the best looking shop around, most people immediately jump to the conclusion that I'm a professional web developer or someone with exceptional design talent. But nothing could not be further from the truth.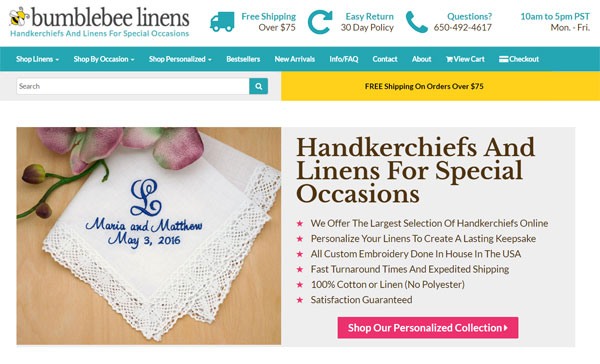 In reality, I have little or no innate artistic talent. I'm not really a web programmer (I started out not knowing a thing about PHP, HTML or CSS). And to be honest, I kind of suck at graphic design.
But here's the thing. Over the years, I've cobbled together a minimum skill set that works for me and allows me to design and iterate over different websites extremely quickly. In reality, you don't really need to be a master at any given skill.
And often times, you can get by with just being "good enough" at something in order to succeed. Today, I want to talk about some essential skills that every internet entrepreneur should have in order to improve your chances of success.
Learn How To Create Mock Ups Of Your Designs
Probably the most important skill to possess as an Internet entrepreneur is the ability to create mock designs. Who cares if you can't code? Who cares if you don't know how to design a website? Who cares if you suck at graphic design?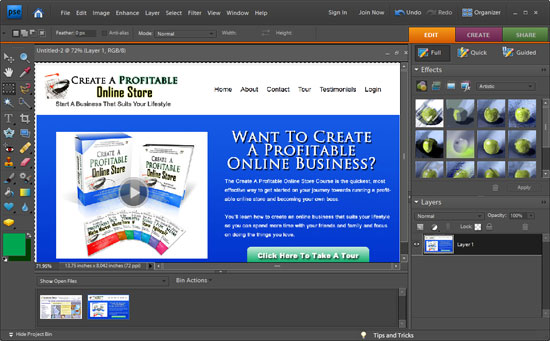 As long as you can create a quick blueprint or mockup of what you want, it will make the design process infinitely easier and you can often find someone else to do the heavy lifting for you. But here's the thing, the higher the quality of mockup that you can create, the better you can communicate and plan your website designs.
Personally, I use Adobe Photoshop to layout all of my web designs before I do anything else. In fact since I suck at graphic design, I often go around the web and look for design elements from popular sites on the Internet that I like and cut and paste them into my mockups.
By piecing together essential elements from high converting websites, I can usually create a pretty good web site prototype within a matter of hours and without having to write a single line of code. And I have found that using Photoshop is infinitely more effective than putting together wire frame diagrams or using a pen and paper.
If you don't know how to use Photoshop, then I highly advise that you learn how to use a similar tool as the ability to quickly assemble mock designs should be a skill in every web entrepreneur's toolkit. Here's a page full of photoshop tutorials if you want to learn.
Learn How To Read Code
Most of us are not trained programmers. But being able to write code from scratch versus being able to read and modify code are 2 completely different things. Learning how to read and modify code is much easier to learn and arguably a more important skill to have.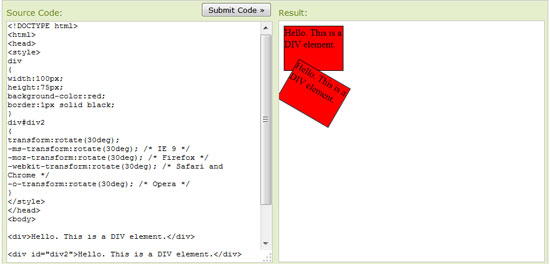 How many of you have to contact your web developer every time you need the smallest of tweaks made to your website? Tell me how badly that sucks. Not only do you have to wait for your developer to respond but you are completely dependent on them for every little thing.
What if you need changes made quickly? What if your developer charges by the hour? These little costs can quickly add up and you often have no clue what is going on behind the scenes with the actual code (It's very easy to write bad and unmaintainable code).
In fact, I can't tell you how many stories I've heard from either students or friends about how they have paid thousands and thousands of dollars to developers only to be dissatisfied with their work. And the worse part is that developers are often less responsive once the final deliverable is complete.(Not true of all developers, but it tends to be human nature)
I strongly believe that every Internet entrepreneur should know how to at least be able to read code and have the ability to make small minor changes. By knowing how to read, you can checkup on your developer's work and you can save tons of cash by doing the little things by yourself.
Related: Prevent Your Online Store From Becoming a Money Pit By Learning Some Basic Skills
To learn, here are a few great sites that will teach you the basics.
Learn How To Track Everything
The best part of the web is that everything is trackable. Whenever someone clicks on a link, whenever someone scrolls down a webpage, whenever someone arrives at your site, whenever someone signs up for a newsletter…Everything is traceable.

But here's the thing. A lot of webmasters don't track anything beyond what Google Analytics tracks out of the box! One of the fundamental aspects of improving any business is the ability to locate hot spots and customer pain points and improve upon the overall user experience.
If you don't bother tracking how your customers behave, then how can you possibly improve your website? The out of the box metrics that Google Analytics provides is ok. But if you want to get down to the nitty gritty, then the out of the box experience is not good enough. Here are some articles that I've written in the past on what we track with our online store.
Learn how to gather and analyze your web traffic data and you'll be able to make the right changes to improve your website.
Learn How To Write
I have a confession to make. I don't enjoy writing and it does not come easy for me. In the beginning, I had to force myself to write post after post and I dreaded every minute of it. But you know what? There's no better way to convey your thoughts than through the written word.
For every single online business model out there, content is always going to be a large portion of your strategy so you need to face the reality. I consider the ability to write as a means to an end. So if you go into your online business thinking to yourself, "I hate to write" or "I hate creating content", you are probably going to fail.
But here's the thing. Once you start writing, creating videos or podcasts for a while, it will naturally come easier to you. And once you start receiving correspondence, you might actually start to enjoy it! You have the opportunity to help other people with your expertise and the only way that can happen is if you can convey your ideas effectively.
Outsourcing Is Not Always The Answer
Not everyone can possess all of the traits above and you might think that you can simply outsource everything to someone else. But guess what? Outsourcing costs a lot of money and you still need to be able to effectively manage the work that you outsource which is no easy task.
The key to keeping costs down is to gain some of the basic skills necessary to succeed. The reason my wife and I were able to keep the startup costs so low for our business was because we both sat down and learned the necessary skills to do a lot of things ourselves.
It wasn't always fun and it was a struggle at times. But if you keep at it, the knowledge will eventually sink in. I would never go into any business with the plan of outsourcing most of the work because when it comes down to it, no one is going to care more about the success of your business than you are.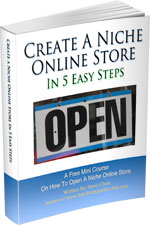 Ready To Get Serious About Starting An Online Business?
If you are really considering starting your own online business, then you have to check out my free mini course on How To Create A Niche Online Store In 5 Easy Steps.
In this 6 day mini course, I reveal the steps that my wife and I took to earn 100 thousand dollars in the span of just a year. Best of all, it's free and you'll receive weekly ecommerce tips and strategies!
Note: This post above may contain affiliate links, which means that I may receive a commission if you make a purchase when clicking a link. Please consult our privacy policy for more information.
Related Posts In Productivity
About Steve Chou

Steve Chou is a highly recognized influencer in the ecommerce space and has taught thousands of students how to effectively sell physical products online over at ProfitableOnlineStore.com. 

His blog, MyWifeQuitHerJob.com, has been featured in Forbes, Inc, The New York Times,  Entrepreneur and MSNBC.  

He's also a contributing author for BigCommerce, Klaviyo, ManyChat, Printful, Privy, CXL, Ecommerce Fuel, GlockApps, Privy, Social Media Examiner, Web Designer Depot, Sumo and other leading business publications.

In addition, he runs a popular ecommerce podcast, My Wife Quit Her Job, which is a top 25 marketing show on all of Apple Podcasts. 

To stay up to date with all of the latest ecommerce trends, Steve runs a 7 figure ecommerce store, BumblebeeLinens.com, with his wife and puts on an annual ecommerce conference called The Sellers Summit.  

Steve carries both a bachelors and a masters degree in electrical engineering from Stanford University. Despite majoring in electrical engineering, he spent a good portion of his graduate education studying entrepreneurship and the mechanics of running small businesses.