In a previous article, I compiled a comprehensive list of must have tools that I use to run my ecommerce store.
So this week, I put together a list of tools and plugins that I use for my other businesses which include my blog, my podcast and my online course.
Similar to the way I run my online store, I adopt a minimalist mindset when it comes to 3rd party applications.
After all, every single plugin that you install slows down your site and makes upgrading more complicated. As a result, it's in your best interests to use fewer plugins and code as much functionality into your theme as you can.
In addition, I try to avoid tools that require monthly recurring fees. In fact, most plugins that I use can be purchased in a single lump sum payment.
Anyway without further ado, here are the tools, services and plugins that I use for MyWifeQuitHerJob.com.
Get My Free Mini Course On How To Start A Successful Ecommerce Store
If you are interested in starting an ecommerce business, I put together a comprehensive package of resources that will help you launch your own online store from complete scratch. Be sure to grab it before you leave!
Webhosting

More and more of my colleagues have been migrating over to WP Engine to host their WordPress blogs.
If you aren't familiar with WP Engine, they are a hosting platform that specializes in WordPress and they guarantee uptimes even in the presence of large traffic spikes.
Even though most of my friends are on WP Engine, I'm one of the lone holdouts because I think it's a bit expensive for what you get.
Right now, I'm paying $100 a month to host 5 websites that would cost me at least $249/month on WPEngine but it does require a few hours of my time per year to maintain my sites.
Every now and then, I wonder if I'm just being cheap:)
After all, MyWifeQuitHerJob.com is on track to hit 1.4M in revenues so I can definitely afford it.
But because I have the knowledge of how to manage a server, I prefer to save some cash.
As a result, I host all of my WordPress properties on Storm On Demand
By going with Storm, I have full control of my server and have the freedom to add custom code if necessary.
My site rarely goes down and $100/month comes with fully managed support over at Storm. Ultimately the choice is yours but you can save a ton on hosting costs if you go with a traditional hosting provider.
Otherwise if you don't want to deal with anything technical, WP Engine is an excellent choice for WordPress blog hosting.
Email Marketing Provider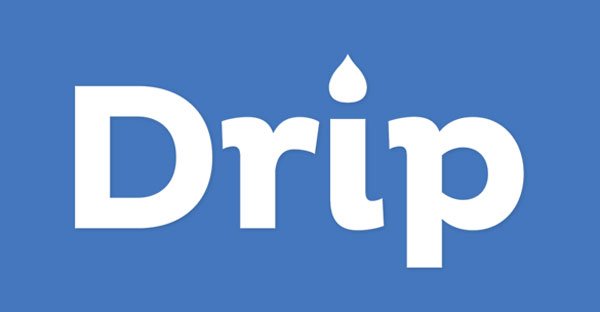 I've mentioned this many times in the past but over 90% of the revenues for MyWifeQuitHerJob.com can be directly attributed to email.
As a result, my largest expense for my blog is my email marketing provider.
Right now, I'm using Drip which I believe is the best email service for blogging at the present time. But over the years, I've used a bunch including…
Mailchimp – Free for up to 2000 subs
AWeber – An inexpensive and robust email solution that I used for many years
ConvertKit – An easy to use email solution designed for bloggers
Here's the thing about email. The blogging world is constantly evolving and my required feature set changes fairly often.
Below is a list of articles that I've written on the topic in the past 8 years.
Chatbot Provider

The tool I use to perform all of my Facebook Messenger marketing is ManyChat. Now there are a handful of tools out there that offer similar functionality but I like ManyChat because of its graphical builder.
ManyChat is easily the most user friendly of all the chatbot tools that I experimented with which is why I recommend ManyChat over all of the rest.
If you are interested in learning how I use Facebook Messenger marketing to sell products online, check out my post on How To Use Facebook Messenger To Sell Online
Push Notifications

The tool I use to send push notifications is Push Crew which was recently acquired by VWO. To be honest, there's nothing really special about Push Crew except that it was among the first providers to implement push notifications.
Push Crew offers an intuitive interface for sending push notifications and a cool auto responder like feature that is similar to email.
If you want to learn more about how I use push notifications, then check out my post on How To Use Push Notifications To Generate Sales.
Yoast SEO

The Yoast SEO plugin allows me to optimize my WordPress blog for the search engines. In the WordPress world, there are two main SEO plugins, All In One SEO and Yoast's SEO plugin.
I used the All In One SEO plugin for 7 years before I switched to Yoast because I like Yoast's SEO suggestions feature better but it was kind of a pain to switch.
In general, both SEO plugins for WordPress have similar functionality. The key thing I like about the Yoast plugin is that it allows me to change title tags and meta descriptions on all of my posts.
In addition, Yoast automatically adds OG Markup and suppresses the superfluous pages on my blog from getting indexed in search.
But overall, I think either plugin would do the job just fine but I just prefer Yoast.
Bluberry Powerpress Plugin

Bluberry Powerpress is the plugin that I use to run my podcast. Not only does it automatically create a feed for iTunes but it's pretty easy to use and comes with a decent audio player.
While I'm not using all of the features, you can easily run multiple podcasts off of a single install and create multiple feeds for different publications.
If you want an extremely detailed tutorial on how to start a podcast with full video explanations, make sure you check out my post on The Most Comprehensive Podcast Tutorial Ever – How To Start A Podcast In Under 2 Hours
Libsyn

Libsyn is the service I use to host the audio files for my podcast. Right now I'm paying about $20 a month which allows me to host up to 6-8 podcast episodes per month.
What's nice about Libsyn is that they charge for storage and NOT bandwidth. As a result, the fees I pay do not increase as my podcast gets more downloads.
Originally, I considered using Amazon S3 to host my audio but now that my podcast is reasonably popular, Libsyn is much much cheaper.
Cookies For Comments Plugin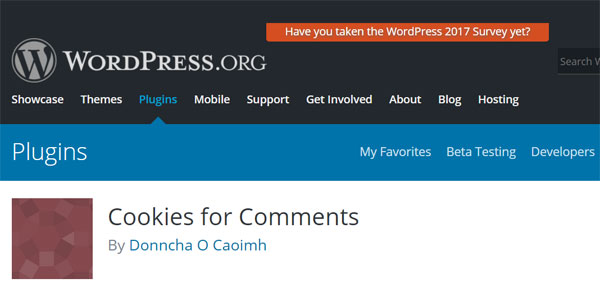 Once upon a time, I had a huge comment spam problem and this plugin took care of the majority of my issues. In a nutshell, this plugin places a cookie on the users machine.
If the cookie is not present, the comment form does not work. The reason this plugin stops comment spam is because most bots can not handle cookies or javascript.
In addition to this plugin, I've implemented many more comment spam countermeasures which I wrote about in my post on How To Prevent Comment Spam From Crashing Your WordPress Blog And Taking Down Your Server
Once upon a time, comment spam used to take down my server on a weekly basis so I spent a lot of time fixing this problem.
WP Rocket

The WP Rocket plugin keeps my site zippy by serving a fully cached file to my readers. When it comes to WordPress caching plugins, there are basically 3 options, WP Super Cache and W3 Total Cache and WP Rocket which costs money.
The main reason I chose WP Rocket over the rest is because it does image lazy loading, CSS and JS minimization and other critical speed enhancing functionality all in one tool.
I don't pay for many tools but WP Rocket is one of them.
Here's the thing about these caching plugins. There are many instances where your blog will NOT serve a cached file and you have to understand the implications.
Without going into too much depth, there are bots out there that can force your blog to serve non cached files and if this happens often enough, it can slow your site down.
The key to running a fast site is to account for these bots and serve a static file as often as possible. Once again, read this post for more info
Qoate Scroll Triggered Box Plugin
This plugin implements the email signup form that scrolls across the page at the end of every post. The only reason I'm using this plugin right now is because I'm too lazy to write it myself:)
Practically every email list building service can implement a scroll type form for you like Privy and Sumo.com
This one is currently on my list to remove.
Random Posts/Similar Posts Plugin
These two plugins offer related and random post suggestions once visitors are done reading the current article. The goal is to keep a reader on my site as long as possible by presenting additional options.
I'm actually glad that I'm writing this post today because it has forced me to reevaluate what I have installed. Right now, these 2 plugins are on my "to be removed" list.
Why? It's because both of these plugins are resource intensive.
Looking at the source code, the simlilar posts plugin in particular consumes a lot of CPU cycles which slows down my site. Currently, I don't recommend these plugins unless you have robust caching for your blog.
Subscribe To Comments Plugin
This plugin allows people to follow comment threads on posts via email. Back in the heyday when blog commenting was much more prevalent, this plugin had more of a purpose.
But I don't think that I need this functionality any more. Nonetheless, it's a very lightweight plugin that doesn't consume many resources. Plus, it can encourage more engagement on your posts.
S2 Member Plugin

S2 Member is the membership plugin that I use to run my Create A Profitable Online Store course.
Why did I choose S2 Member over a dozen other membership plugin options?
The main reason is because S2Member is free and extremely lightweight. Back in 2011 when I first started my class, I evaluated 4 different plugins and analyzed the source code.
At the time, I had no idea how successful my class would be. As a result, I wanted the simplest and most flexible implementation possible that I could extend if necessary.
The 3 other plugins I evaluated were feature rich but slow. S2Member on the other hand was extremely fast and easy to understand. In addition, there was an option to pay money for additional functionality as needed.
Today, there are a multitude of options on the market for online courses and here are my thoughts. First off, almost every solution out there will do what you need for a basic membership site.
But in general, my philosophy is to always own the source code. Most of you probably don't want to deal with managing your own site but in the long run, it will save you lots of money and give you unlimited flexibility with features that you may want to add.
Looking back, if I went with a fully hosted course platform from the start, I would have paid over 20K in fees over the years. In addition, my course would be held hostage on a platform that I would not own.
While my way of thinking may not be the right fit for you, you should consider the long term implications of your platform especially when it comes to how your content is stored.
Stripe

Stripe is the payment processor that I use for my membership site to manage my payment plans. I evaluated several solutions and Stripe was the easiest to implement.
Not only does Stripe carry zero monthly fees but they have a robust API where you can easily manage multiple payments and clients with just a tiny bit of code.
Another solution I considered was Paypal but the implementation was significantly more complicated.
One of the main reasons why I decided against Paypal for payment plans is because Paypal gives users the option to cancel a subscription without you knowing.
But with Stripe, a customer can not prevent their card from being charged. In order for a customer to stop their payments, they have to either cancel their card or contact you directly.
Overall, this one aspect of Stripe makes installment plans much more manageable compared to Paypal.
Webinars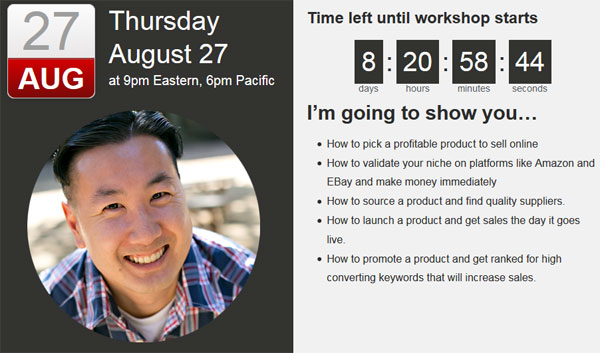 I'm often asked what software I use for webinars and I like to keep things simple. Even though my webinars generate between $30-70K a pop, I don't feel the need to use specialized software to run a basic live workshop.
Right now, I'm using a combination of YouTube Live to run the live video and ChatWing to manage the live chat. For all of the pre and post webinar email sequences, I simply use Drip autoresponders.
In my opinion, you don't need to pay money to a 3rd party service for a basic no frills webinar. However if you ever decide to run automated webinars, then it makes sense to fork over the cash.
The other instance when a paid service makes sense is to gather statistics. Most webinar software will tell you how long people are watching before they drop off along with conversion metrics for your audience.
Want A More In Depth Explanation Of Every Tool?
Listen to this podcast episode where I explain everything in greater detail.
Overall
As you can probably tell from my tech stack, I run a pretty lean ship over here at MyWifeQuitHerJob.com. In terms of tools and plugins, my largest expense is my email provider.
But outside of webhosting and podcast hosting, I don't have any recurring costs. In fact, I run my blog with over 90% margins.
In addition to the tools and plugins listed above, I have one assistant who edits my podcasts but that's about it.
Going forward, I'm in the process of adding a virtual assistant to my staff but I don't feel the need to expand any further at the present time.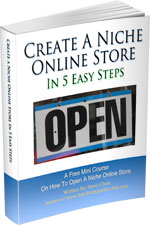 Ready To Get Serious About Starting An Online Business?
If you are really considering starting your own online business, then you have to check out my free mini course on How To Create A Niche Online Store In 5 Easy Steps.
In this 6 day mini course, I reveal the steps that my wife and I took to earn 100 thousand dollars in the span of just a year. Best of all, it's free and you'll receive weekly ecommerce tips and strategies!
Note: This post above may contain affiliate links, which means that I may receive a commission if you make a purchase when clicking a link. Please consult our privacy policy for more information.
Related Posts In Productivity
About Steve Chou

Steve Chou is a highly recognized influencer in the ecommerce space and has taught thousands of students how to effectively sell physical products online over at ProfitableOnlineStore.com. 

His blog, MyWifeQuitHerJob.com, has been featured in Forbes, Inc, The New York Times,  Entrepreneur and MSNBC.  

He's also a contributing author for BigCommerce, Klaviyo, ManyChat, Printful, Privy, CXL, Ecommerce Fuel, GlockApps, Privy, Social Media Examiner, Web Designer Depot, Sumo and other leading business publications.

In addition, he runs a popular ecommerce podcast, My Wife Quit Her Job, which is a top 25 marketing show on all of Apple Podcasts. 

To stay up to date with all of the latest ecommerce trends, Steve runs a 7 figure ecommerce store, BumblebeeLinens.com, with his wife and puts on an annual ecommerce conference called The Sellers Summit.  

Steve carries both a bachelors and a masters degree in electrical engineering from Stanford University. Despite majoring in electrical engineering, he spent a good portion of his graduate education studying entrepreneurship and the mechanics of running small businesses.