After blogging about ecommerce and helping others with their online businesses for the past several years, I've noticed a disturbing trend among new entrepreneurs in the small business community.
These days, everyone wants someone else to do the hard work for them.
"Steve, I don't know anything about websites. Can you recommend someone to design and implement my entire site for me? I want to start making sales right away."
"Steve, how do you feel about buying a pre-fab ecommerce store? I don't want to deal with finding a niche or negotiating with vendors"
"Steve, I don't have any business experience. Can you recommend someone who can do all of my marketing for me?"
Now in general, I'm a huge proponent of leveraging your time and relying on computers and human capital to do the heavy lifting.
But there's a time and a place to outsource and a time and a place to put your head down and do things yourself.
Get My Free Mini Course On How To Start A Successful Ecommerce Store
If you are interested in starting an ecommerce business, I put together a comprehensive package of resources that will help you launch your own online store from complete scratch. Be sure to grab it before you leave!
A Personal Story
If you are new to my blog, my wife and I run an ecommerce store together selling handkerchiefs online. And while our business today is a lot more hands off, it's important to realize that we busted our butts in the beginning.
During the early days of our online store, my wife and I sacrificed many nights and weekends to get our business off its feet. We also started with a limited budget so we were forced to take a more DIY approach.
For example back in 2007, I implemented and modified our shopping cart all by myself. I spent hundreds of hours trying to understand every last bit of code. I painstakingly learned php, mysql and css/html by reading O'Reilly books in my spare time.
Note: Fully hosted shopping carts like Shopify or Big Commerce did not exist back when I started.
Could I have expedited the process by hiring a developer for these early design tasks? Definitely. But looking back, I'm glad that I decided to learn the nitty gritty.
Today, I know my shopping cart inside and out. I know how to program for the web and debug various problems with our server as they arise. And I don't depend on anyone to manage the technical aspects of our business.
The same is true for marketing and sales. By getting my own hands dirty with Facebook and Google Ads, I know how to run profitable advertising campaigns.
I have a good understanding of customer psychology and the science of convincing people to buy.
Over the years, I've also become fluent in search engine optimization, email marketing, content marketing….you name it…and no one can take that knowledge away from me.
My Approach To Business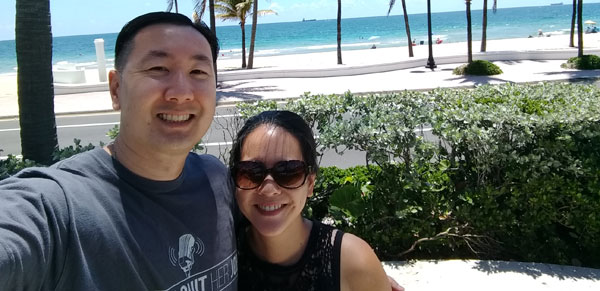 In fact, my experiences as a DIY entrepreneur have greatly shaped my approach to business. And today, I often make outsourcing decisions based on what I stand to learn.
Of course, making money is essential as well but I find it equally as important to develop my own skill set.
If there's a problem that needs to be solved, I try to understand every facet of what I'm trying to achieve. I try to understand all of the details and options at my disposal.
So whenever I need a new feature implemented on my blog or online store, my first instinct is to do things for the sake of learning so that I can add yet another skill to my tool belt.
Sometimes the learning process requires me to write my own code from scratch. Sometimes, it involves doing extensive research online. Sometimes it involves carefully studying someone else's methodology.
But the end result is that I always come out of the process more self sufficient, more confident and more knowledgeable.
A long time ago when I needed to design a mobile version of our website, I contemplated contracting the entire job out.
After all, I didn't know a single thing about designing for a cell phone. I didn't know a single thing about designing for tablets.
And I probably could have saved a couple of months and launched my mobile optimized site sooner. But in the process of building my mobile site, I learned how to design for touch screens.
I learned the nuances of tapping versus clicking. I learned the subtle differences between a desktop site and a mobile site.
Heck, I even learned about human behavior and how customers behave differently on a phone versus a full blown computer.
But what if I had outsourced the entire project? Mostly likely, I would not understand how mobile visitors shop. I would not know how to make any changes to the site.
But most importantly, I would not have known whether the contractor did a good job or not.
After all, without understanding the nuances of mobile design, how could I judge what "good" truly meant?
Whenever you outsource a job without a strong grasp of the underlying principles, you are putting your business at risk.
Furthermore, you are making yourself dependent on an external entity for support.
I know several entrepreneurs who have outsourced their websites to web designers only to continuously funnel extra money for small changes and bug fixes here and there.
Whenever a change needs to be made, they have to phone their designer and wait a few days for their fixes to be implemented. And if they can't track down their designer? They're out of luck.
Is that the way you want to run your business?
Being Self Sufficient Will Save You Time And Money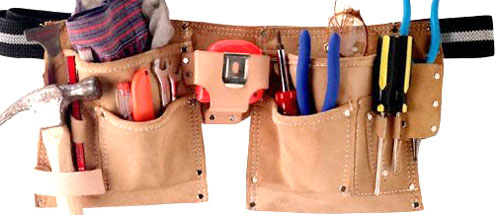 Now it can be very tempting to outsource as much as you can to a 3rd party. And honestly, if you have the money and limited time, it often makes sense to do so.
But as a small business owner or solopreneur who doesn't have a ton of resources, it helps tremendously to become a jack of all trades.
Now you don't have to be a master at everything you do but keep in mind that when you outsource a task or a feature to another individual or company (that you know nothing about), you won't learn a thing.
And when you know nothing, that puts you and your small business at the mercy of someone else who may not have the same interests as you do.
For example when you hire a programmer or a designer without any knowledge of web design, it's very easy to be taken advantage of.
And I've seen even the simplest of projects turn into big time money pits because of a lack of knowledge and poor specifications.
When you outsource your marketing and sales to another company, you are also increasing your business risk. Over the years, I've witnessed marketplaces like Amazon change their rules at the turn of a dime.
Other 3rd party platforms like Ebay have jacked up their rates to the point where it's hard to make a profit.
I've seen providers like Etsy change their policies leaving many sellers in the dust.
By investing a little bit of time in learning the basics, you can be in full control of your own destiny and contain the risks of long term failure.
When To Outsource

Don't get me wrong. There is a time and place for outsourcing.
For example, if you are on an extremely tight deadline and you lack the expertise, then it makes sense to outsource.
If there's a task that is completely orthogonal to the core competency of your business, then it makes sense to outsource.
If you have no interest or long term benefit from learning a particular skill, then it makes sense to outsource.
If there's a task that you absolutely detest doing, then it makes sense to outsource.
But outside of the above factors, it's generally in your best interests to sit down and tackle it yourself (or do it in house).
After running my blog and my course for quite some time now, I've found that most new entrepreneurs are in such a big hurry to start their businesses and make money right away that they miss out on the sheer enjoyment of the experience.
Sure, outsourcing can speed things up. You might think that a contractor can do a better job than you can, but here's the thing…
The effectiveness of hiring someone to do the job greatly depends on how well you can communicate exactly what you want.
But guess what? If you don't understand the details of what you are outsourcing, then you won't be able to communicate your problem effectively.
Instead of rushing through the process and going straight for the money, why not take a step back and focus on what you can learn instead?
I have several students in my create a profitable online store course that came in to my class terrified about technology.
But after walking them through the basics, they have since learned how to manage their own websites!
Here's an excerpt from one of my favorite testimonials.
Steve's course has given me enough technical knowledge to create a professional website which I deemed impossible without any technical web skills.
While I value the money that my online store brings in, I'm even more thankful about everything that I've learned in the process.
After all, the knowledge that I have gained from actually doing the work has made me much more marketable should I ever need to find work or start another business.
And the best part is that my newfound skills have already paid for itself many times over!
Whenever there's a problem with practically any aspect of our business, I can usually fix it myself. Whenever something needs to be changed on the website, I can do it by myself immediately.
Effectively, I have eliminated many external points of failure. But most importantly, I possess the knowledge on how to outsource my tasks efficiently should I decide to offload my work in the future.
The Best Way To Outsource
If you ever do decide to outsource different parts of your business, you should focus on outsourcing tasks that you already know how to do but hate doing.
You should also outsource tasks that have nothing to do with your core business. For example, if you don't run a law firm and you need to draft a contract, it makes sense to hire a lawyer.
But you should never ever outsource any task that is fundamental to your company. For example, I always laugh when someone wants to outsource their marketing and sales.
I always chuckle when someone wants to hire an SEO firm to get them to the top ranks of Google when they don't know how search engine optimization works.
Bottom line, if you run a web based business, you should take some time and learn about the web. Put some energy towards understanding the technology behind the foundation of your business.
Before you hit the outsource button, try and understand everything there is to know about what you are trying to outsource.
Conclusion
To conclude this post, I've wrapped up my rules for outsourcing into a small table. Now these rules may be a little extreme for some of you but the more that you can afford to follow, the more well rounded you will be.
Never outsource anything that has to do with your unique value proposition or core competency. If one of the value adds of your business is great customer service, don't outsource your customer service. Always handle mission critical tasks in house and don't even think about outsourcing them.
Never outsource a task that you have absolutely no clue about. In other words, you need to get a clue first. For example if you don't know anything about web design, take some time to learn about the limitations of technology and get a good idea about the extent of the work involved before you hire anyone. You don't have to become an expert but you need to know the basics.
Only outsource tasks that you could probably do yourself but don't have the time and inclination or if it doesn't make economic sense. If you know how to do something already and you don't enjoy doing it, then it makes sense to outsource the task because you wouldn't be learning anything by doing it yourself anyways. For example, I could create my own email marketing platform by myself from scratch but it's much easier to use Drip for my email needs
Don't blindly use 3rd party software. This especially applies to free WordPress plugins. I've considered using several useful plugins in the past only to discover that they were horribly inefficient and poorly written when I looked at the source. Be careful what you install on your blog and spin your own code if possible!
Consider how you would do things yourself before even thinking about outsourcing. Do whatever it takes to figure things out. Sometimes, this might mean coding something up yourself. It could mean having to perform extensive research on best practices. The more you think about a problem, the more effectively you'll be able to weigh your options
Do as much in house as you can. Every single aspect of your business that you outsource is another potential point of failure. No one else is going to care about your business more than you so it pays to be in control of as much as you can.
This is how I roll. Even if your business falls flat on its face and fails completely, you'll still have the knowledge gained in the process.
Running my businesses this way has allowed me to teach my online store course that much more effectively because I have a depth of knowledge in many different topics. What do you think? Do you agree with my philosophy?
photo credit: susivinh JonathanCohen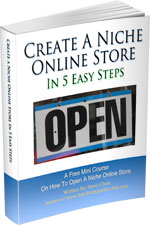 Ready To Get Serious About Starting An Online Business?
If you are really considering starting your own online business, then you have to check out my free mini course on How To Create A Niche Online Store In 5 Easy Steps.
In this 6 day mini course, I reveal the steps that my wife and I took to earn 100 thousand dollars in the span of just a year. Best of all, it's free and you'll receive weekly ecommerce tips and strategies!
Note: This post above may contain affiliate links, which means that I may receive a commission if you make a purchase when clicking a link. Please consult our privacy policy for more information.
Related Posts In Productivity
About Steve Chou

Steve Chou is a highly recognized influencer in the ecommerce space and has taught thousands of students how to effectively sell physical products online over at ProfitableOnlineStore.com. 

His blog, MyWifeQuitHerJob.com, has been featured in Forbes, Inc, The New York Times,  Entrepreneur and MSNBC.  

He's also a contributing author for BigCommerce, Klaviyo, ManyChat, Printful, Privy, CXL, Ecommerce Fuel, GlockApps, Privy, Social Media Examiner, Web Designer Depot, Sumo and other leading business publications.

In addition, he runs a popular ecommerce podcast, My Wife Quit Her Job, which is a top 25 marketing show on all of Apple Podcasts. 

To stay up to date with all of the latest ecommerce trends, Steve runs a 7 figure ecommerce store, BumblebeeLinens.com, with his wife and puts on an annual ecommerce conference called The Sellers Summit.  

Steve carries both a bachelors and a masters degree in electrical engineering from Stanford University. Despite majoring in electrical engineering, he spent a good portion of his graduate education studying entrepreneurship and the mechanics of running small businesses.