If you want to build a profitable ecommerce business that stands the test of time, you need to register your own domain and start your own web site.
Most people who aren't tech savvy often question their own abilities and end up relying on 3rd party marketplaces like Ebay to implement their website store for them.
Here's why starting an Ebay store is a bad idea.
Get My Free Mini Course On How To Start A Successful Ecommerce Store
If you are interested in starting an ecommerce business, I put together a comprehensive package of resources that will help you launch your own online store from complete scratch. Be sure to grab it before you leave!
Ebay Doesn't Have Your Interests In Mind
Ebay, like most publicly traded companies, is primarily concerned with their own growth and stock price. They don't care whether you are successful, nor do they care whether you provide a genuine service to the community.
They'll do whatever it takes to demonstrate growth and make shareholders happy.
What this means is that you are always at their mercy. They can switch up the rules whenever they want and drastically affect your sales. They can also ban your sellers account at any time.
Over the years, Ebay has made dramatic changes that have put many sellers out of business. As a slave to their platform, you can never be complacent and they continue to raise prices to appease Wall Street.
Let's take a quick peek at Ebay's selling fees in the table below.
Basic fees for auction-style and fixed price listings
Insertion fee (per listing)
Final value fee (per item)
Your first 50 listings
(per month)
Free
10% of the total amount of the sale
All additional listings over 50
(per month)
$0.30
All your listings appropriate for and listed in the Musical Instruments & Gear > Guitars & Basses category
Free
3.5% of the total amount of the sale
In addition to the final value fees listed above, Ebay also likes to nickel and dime you with listing fees as shown in the table below.
Upgrade
Starting or Buy It Now price: under $150
Starting or Buy It Now price: $150 or more
1, 3, 5, 7, and 10-day duration
30-day and Good 'Til Cancelled
1, 3, 5, 7, and 10-day duration
30-day and Good 'Til Cancelled
Scheduled Listing
Free
Free
Listing Designer
$0.10
$0.30
$0.20
$0.60
Gallery Plus
$0.35
$1.00
$0.70
$2.00
Subtitle
$0.50
$1.50
$1.00
$3.00
Value Pack
$0.65
$2.00
$1.30
$4.00
Bold
$2.00
$4.00
$3.00
$6.00
International site visibility
Auction-style listings (all durations)
Fixed price listings (all durations)
Starting price
Fee
$0.50
$0.01 – $9.99
$0.10
$10.00 – $49.99
$0.20
$50 or more
$0.40
As you can see, the listing fee table is fairly intricate and intentionally complicated so you don't realize how much it costs to list an item.
Bottom line, if you open a store on Ebay, they will take between 10-11% percent of your gross sales right off the bat.
If you also take into account the fact that you have to use Paypal for your transactions, you end up paying Ebay about 11-14% of your total revenue.
In addition to this, you also have to pay a monthly store membership fee for the privilege of creating a web presence on a platform that you do not control.
For a long time now, Ebay's growth has been stagnant. Do you really want to host your ecommerce business with a company that hasn't grown or innovated for years?
In any case, here's how much Ebay charges for store membership fees.
Note: The difference in plans comes down to how many listings you plan on having in your shop and whether you need dedicated customer support. Ebay shops also get a slight discount on the final value fees
Subscription fees

| Store type | Monthly subscription fee | Yearly subscription fee |
| --- | --- | --- |
| Starter | $7.95 per month | $4.95 per month |
| Basic | $27.95 per month | $21.95 per month |
| Premium | $74.95 per month | $59.95 per month |
| Anchor | $349.95 per month | $299.95 per month |
| Enterprise | No monthly plan | $2999.95 per month |
As you can probably tell, Ebay's listing and selling fees start to add up to a lot of money!
Editor's Note: If you are tired of paying Ebay's high fees, then consider these alternatives to Ebay
EBay May Charge You A 4% Fine For Certain Listings
Ebay silently began imposing a 4% fine for sellers with below standard accounts. A below standard seller is a vendor who…
Ships packages late more often than average
Has a higher than average defect or "item not as described" rate
Has an above average unresolved dispute rate
As a result, it is imperative that you maintain an "above standard" Ebay rating or risk getting charged even more to sell on their platform.
Ebay's 4% fine is on top of the final value fee that is incurred with every sale. Because Ebay is so competitive, there have been reports of unscrupulous sellers who purposely sabotage other sellers by making false purchases and leaving negative feedback.
Be careful!
Ebay Shoppers Often Don't Pay Or Change Their Mind
Every time a buyer successfully wins an auction for an item you sell, Ebay charges you a final value fee. However, sometimes the customer has buyer's remorse and decides not to pay.
When this happens, Ebay still charges you a final value fee unless you manually request a refund using their unpaid item process. If you sell many items through Ebay, this can be a very tedious process.
While Ebay has introduced an unpaid item assistant to help with this issue, not all sellers have access to this tool.
Ebay Sellers Will Copy Your Images And Listings
Because Ebay is such a cut throat marketplace, there is rampant piracy. Unscrupulous sellers will steal your images and your listing verbiage and sell your exact same items alongside of you.
Even though you can report these dirty sellers to Ebay and have them taken down, it's like playing whack a mole. As soon as one copycat goes down, another one pops up.
Ebay Has A Long List Of Prohibited Items That You Can't Sell
Unlike a normal store that you control, there's a long list of products that you are not allowed to sell on Ebay.
These items include
Adult items – Ebay technically allows adult items to be sold on their platform. However, adult items are always subject to some form of restriction at Ebay's discretion. In general, adult items will have limited visibility on Ebay and you can not advertise.
Alcohol – Ebay does not allow the sale of alcohol except for pre-approved sellers who can sell wine only.
Animals and wildlife – Pets and most live animals can not be sold on Ebay
Art – While you are allowed to sell works of art on Ebay, there are many rules and guidelines regarding how to create listings to sell reproductions, replicas and original works of art.
Artifacts – Items taken from government or protected land, historical grave sites, or shipwrecks can not be sold on eBay
Used clothing – Outside of used underwear and socks, most used clothing can be listed on Ebay
Credit and debit cards – Due to fraud risk, credit and debit cards can not be sold
Drugs and drug paraphernalia – The sale of drugs are forbidden on eBay including drug related accessories like vaporizers, pipes etc…
Firearms and weapons – Firearms and weapons can not be sold on Ebay. However certain firearm parts and accessories are allowed as long as they obey Ebay's guidelines
Food – Unpasteurized dairy products, fruits and vegetable juices are not allowed. Expired food is not allowed either.
Gift cards – Gift cards can be sold but the total face value must be $500 or less. Also, the gift card must be in hand and ship within 5 days upon auction closing.
Hazardous materials – Hazmat goods like fire extinguishers, refrigerants, and flammable goods can't be listed on eBay.
Lock picking devices – Lockpicking or locksmithing devices are not allowed.
Chance listings – Mystery listings or sweepstakes are not allowed to be sold on Ebay
Mailing lists and social media – Selling personal information or social media accounts is prohibited
Coupons – You can sell up to 25 coupons worth $100 in total per 30-day period
Stamps, currency and coins – All currency for sale must be graded by an Ebay approved company
Used cosmetics – Used cosmetics can not be sold on Ebay
Ebay Stores Don't Provide Design Flexibility
Unless you feel like paying hundreds of dollars a month, Ebay greatly limits what you can do with your storefront.
They try to bundle their stores with design tools to add value, but most or all of these tools are available on the web for free already thanks to companies like Google.
To give you an idea of how restrictive an Ebay store can be, the "Anchor" membership which costs $300 a month, allows you to build a handful of custom webpages. And the design of these pages is very canned.
Here's a what a page looks like..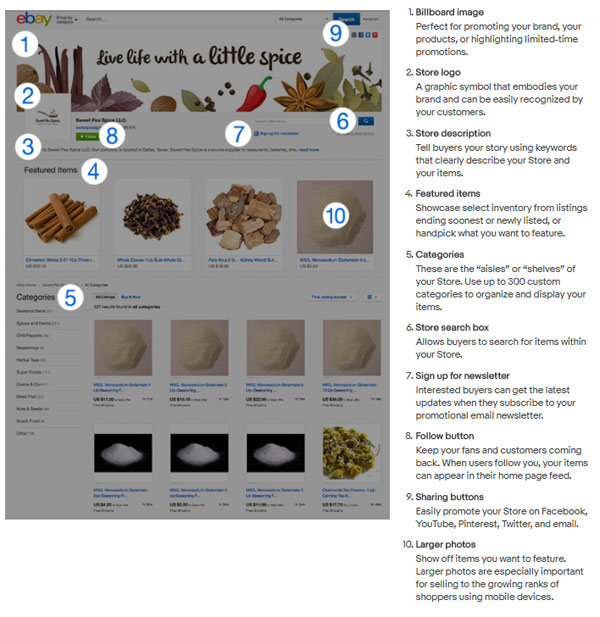 In this day and age, $300/month is an egregious amount to be paying for a simple website builder. Meanwhile, you can build unlimited pages on your own website that you host yourself.
Ebay Shoppers are Inherently Cheap
When I shop on Ebay, I look for bargains. Especially since most of the stores on Ebay are mom and pop shops or individuals working out of their home, people generally expect to pay less for their merchandise versus a real store.
What this means is that you will rarely get top dollar for your items. Because you are limited by what Ebay allows you to do with your store design, the only way to differentiate yourself is to lower your prices which will cut into your margins.
In general, the Ebay marketplace is extremely competitive, cut throat and hard to break into.
You Can Not Build A Brand On Ebay
Because Ebay is a closed platform, you do not have access to your customer base nor can you sell to your customers outside of Ebay.
As a result, it's extremely difficult to attract repeat business. After all, you can not collect emails and you are not allowed to solicit customers after a sale has been made.
Here is the verbiage taken verbatim from Ebay's help page.
Your correspondence with customers can NOT include:
Offers to sell items outside of eBay
Phone numbers or email addresses
Links or image references to items not located on an eBay site
More than 100 eBay HTML tags
JavaScript or other active scripting
In other words, you have to constantly fight for new customers and you will never build a loyal customer base.
The other problem is that shoppers who buy on Ebay believe that they are buying from individuals or small business owners selling goods out of their garage.
As a result, it's almost impossible to build a reputable brand. If you want to start a long term ecommerce business, then Ebay is the absolute wrong place to do it.
What Ebay Is Good For
Even though Ebay is not a good long term home for your ecommerce business, there are some benefits to selling on their platform.
First off, the Ebay marketplace is fairly large so there's already a built in community of avid buyers to tap into. As a result, selling on Ebay is a great way to validate your product before you go all in.
By selling new items on Ebay first, you can quickly test the market to determine whether you should move forward with a bulk order.
Ebay is also a great place to liquidate your old junk or products that have been gathering dust in your warehouse.
To perform product research and validation on Ebay, I like to use a tool called Terapeak. Terapeak scrapes all of the completed listings on Ebay and tells you what products are hot.
Related: If you are interested in learning how to sell online, click here to take my FREE 6 day mini course. I will walk you through the process of finding a product to sell and how to make your first sales online.
Making Money Selling Online
In the long run, it always pays to own your own platform. After all, when you own your own business, you call all of the shots.
No one can raise prices on you.
No one can change their selling policies on you
No one can ban you from your own platform
The most compelling reason to start your own online store is that it allows you to own your customer base. After all, a customer who has purchased from you once is many times more likely to buy from you again.
You can gather emails. You can differentiate yourself from the competition with your own design. You can establish a brand.
The biggest hurdle most people have when building their own store is the fear of the unknown. But these days, there are many simple and inexpensive ways to build your own shopping cart.
How To Open Your Own Shop
For example, there are many shopping cart software packages already written for you. Here are some choices.
Whatever you decide, stay away from Ebay Stores. As far as I'm concerned, Ebay is only good for getting rid of unwanted items through their auctions.
Related: If you are interested in learning how to start your own online store, click here to take my FREE 6 day mini course. I will walk you through the process of finding a product to sell and how to make your first sales online.
Frequently Asked Questions About Ebay Online Shopping And Selling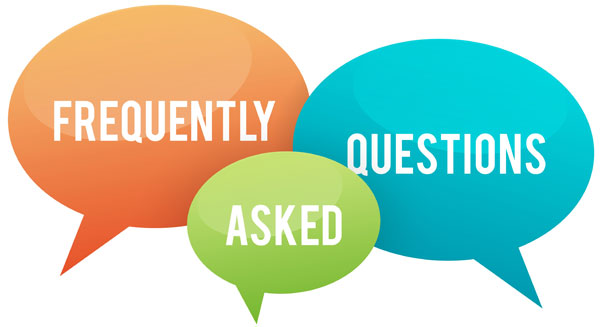 What Is Ebay Online Shopping?
Ebay is an online marketplace where you can buy goods and services from individuals and businesses from all over the world. It doesn't matter if the products are new or used, you can find practically anything for sale on their platform.
Is It Safe To Buy Things On Ebay?
Thanks to buyer protection, it is very safe to buy from Ebay. If you don't receive your purchased goods or if you are unhappy with your products, you can file a Paypal dispute. In general, Ebay tends to side with the buyer.
How Much Does It Cost To Have An Ebay Store?
The cost of running an Ebay store varies depending your plan. The starter plan costs $7.95/month and the highest plan (called anchor) is $349.95/month. The right plan to choose depends on your listing volume as there are price breaks with each tier.
Does EBay Charge A Listing Fee?
Ebay charges both a listing fee and a final value fee to sell on their platform. In addition, there are various promotional and listing features that you must pay for to make your listing more visible to prospective buyers.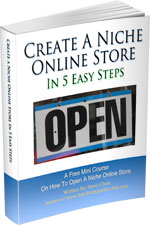 Ready To Get Serious About Starting An Online Business?
If you are really considering starting your own online business, then you have to check out my free mini course on How To Create A Niche Online Store In 5 Easy Steps.
In this 6 day mini course, I reveal the steps that my wife and I took to earn 100 thousand dollars in the span of just a year. Best of all, it's free and you'll receive weekly ecommerce tips and strategies!
Note: This post above may contain affiliate links, which means that I may receive a commission if you make a purchase when clicking a link. Please consult our privacy policy for more information.
Related Posts In Ecommerce Marketplaces
About Steve Chou

Steve Chou is a highly recognized influencer in the ecommerce space and has taught thousands of students how to effectively sell physical products online over at ProfitableOnlineStore.com. 

His blog, MyWifeQuitHerJob.com, has been featured in Forbes, Inc, The New York Times,  Entrepreneur and MSNBC.  

He's also a contributing author for BigCommerce, Klaviyo, ManyChat, Printful, Privy, CXL, Ecommerce Fuel, GlockApps, Privy, Social Media Examiner, Web Designer Depot, Sumo and other leading business publications.

In addition, he runs a popular ecommerce podcast, My Wife Quit Her Job, which is a top 25 marketing show on all of Apple Podcasts. 

To stay up to date with all of the latest ecommerce trends, Steve runs a 7 figure ecommerce store, BumblebeeLinens.com, with his wife and puts on an annual ecommerce conference called The Sellers Summit.  

Steve carries both a bachelors and a masters degree in electrical engineering from Stanford University. Despite majoring in electrical engineering, he spent a good portion of his graduate education studying entrepreneurship and the mechanics of running small businesses.