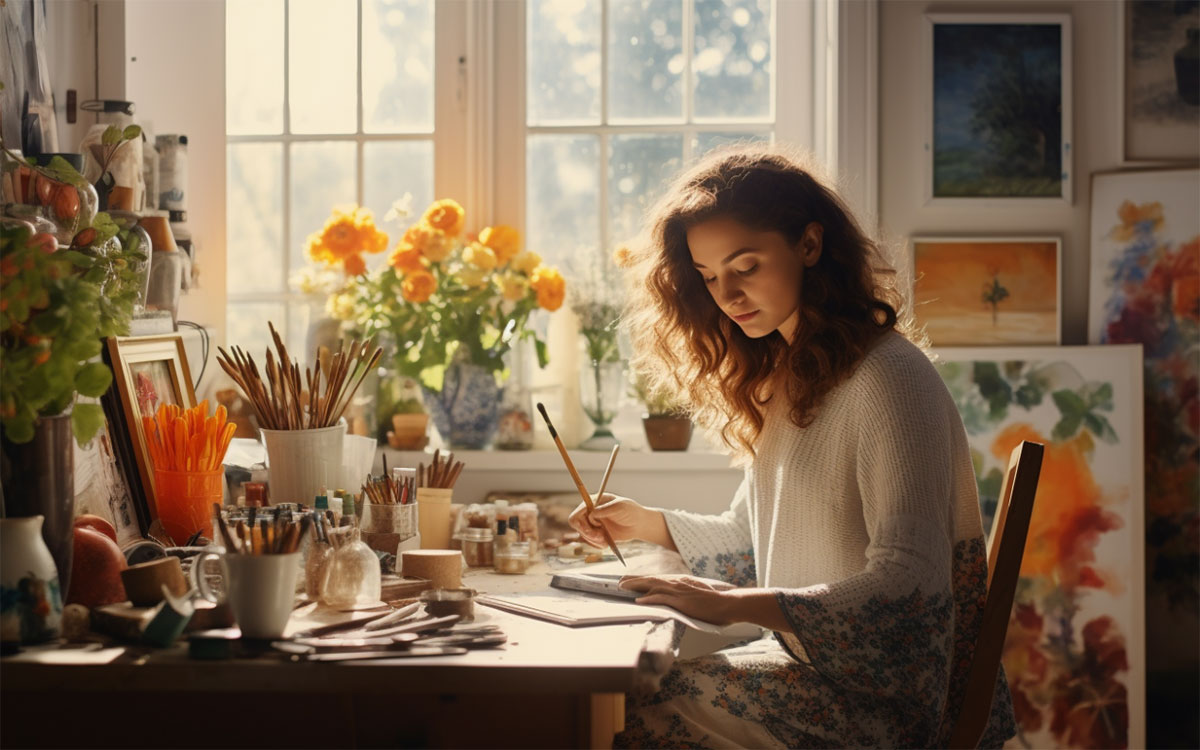 Etsy is a marketplace for do-it-yourself and handmade goods. Similar to Ebay, Etsy provides an easy way for talented crafters and artists to sell online by way of an Etsy store.
But is selling on Etsy worth it? The truth is that Etsy stores are at a major disadvantage when it comes to selling and marketing goods to the end customer compared to shops that own their own website and domain.
Read on to learn the pros and cons of selling Etsy, how to get started and when to transition to your own online store.
Get My Free Mini Course On How To Start A Successful Ecommerce Store
If you are interested in starting an ecommerce business, I put together a comprehensive package of resources that will help you launch your own online store from complete scratch. Be sure to grab it before you leave!
What Is Etsy?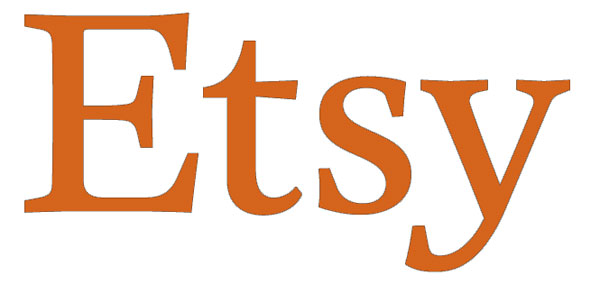 Etsy is an online marketplace that focuses on handmade or vintage goods. Almost every product sold on Etsy falls under the category of arts & crafts, jewelry and household goods and the platform is best known for its unique selection of handcrafted items, vintage goods, and craft supplies.
Etsy allows sellers to set up individual online shops to sell their products, and provides a secure platform for transactions, making it a popular choice for small businesses and independent creators.
What Can You Sell On Etsy?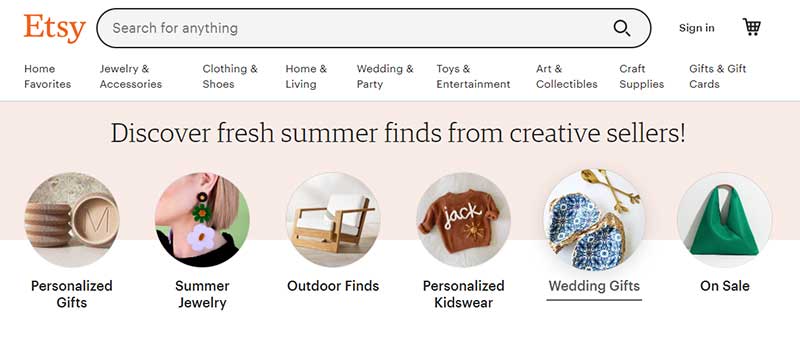 The main types of items you can sell on Etsy are handmade goods, vintage items and craft supplies.
Anyone can open an Etsy seller account with little or no experience. However, there are many rules for selling on Etsy that must be followed or else you risk getting your account suspended.
Here are the rules for what you are allowed to sell on Etsy.
Handmade Goods: All handmade items must be either made or designed by you. Etsy store owners are permitted to sell "produced goods" under certain conditions.

If you work with anyone who helps you make your goods, you must disclose their name in your listings as well as in your "About" page.

Vintage Items: If you sell vintage items, they must be at least 20 years old.
Craft Supplies: You are allowed to sell craft supplies as long as the material's primary purpose is for use in the creation of an item or special occasion.
Here's a list of prohibited items that can not be sold on Etsy
Any medical drug or paraphernalia, alcohol and tobacco are not permitted.
Animal products and human remains can not be sold.
Any weapon or dangerous item can not be sold including hazardous materials.
Any products that promote hatred are not allowed.
Any item that is illegal can not be sold.
Pornography and mature content is not allowed.
Any item that is violent or promotes violence can not be listed.
Any product that violates a trademark or intellectual property will result in a suspension.
Rentals or services are prohibited.
Metaphysical services or items are prohibited.
You are also prohibited from reselling other people's goods on Etsy where reselling is defined as any item that you were not involved in designing or producing.
How Much Does It Cost To Sell On Etsy?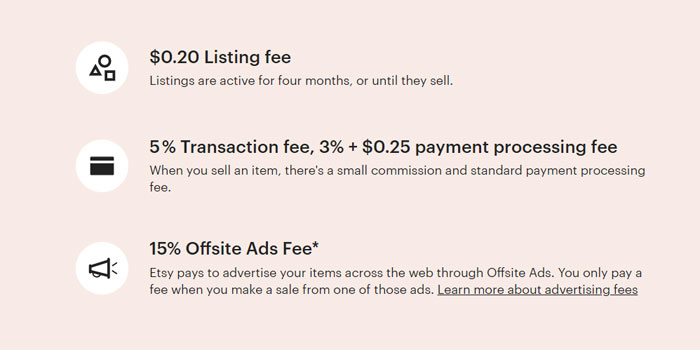 Joining and starting an Etsy store is 100% free. However, Etsy charges a 20 cent listing fee and a 6.5% transaction fee for selling your products. With credit card processing and advertising, Etsy's fees account for between 9.5-24.5% of your revenue on the platform.
Here's a summary of Etsy store fees:
You pay $.20 to list an item on Etsy. Listings are active for 4 months or until an item sells
You get charged a 6.5% transaction fee
You pay a 3% + $.25 payment processing fee
You may also have to pay a 15% offsite ads fee depending on whether your sale was the result of one of Etsy's paid ad placements.
There are no monthly fees and Etsy will make automatic deposits into your account when you make a sale.
Who Pays For Shipping On Etsy?
The buyer is responsible for paying for all shipping costs on the Etsy platform. However, the seller is responsible for shipping their sold items to the end customer.
The cheapest way to ship when selling on Etsy is USPS First Class mail or UPS Ground or FedEx Ground depending on the size and weight of the item.
How To Sell On Etsy Step By Step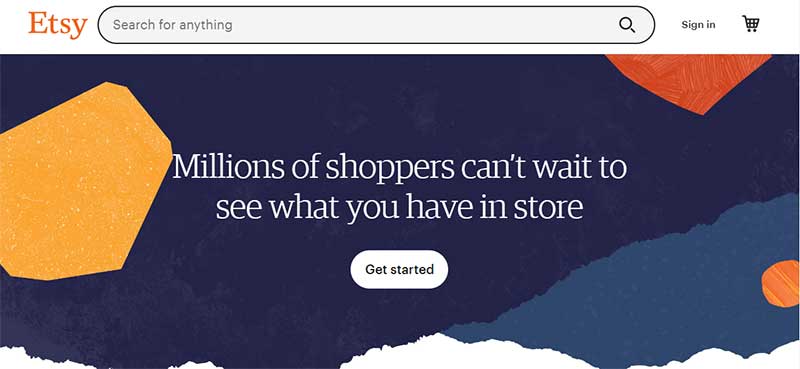 Selling on Etsy requires 9 basic steps as outlined below.
Step 1: Decide What to Sell
Decide what type of products you want to sell. You have the freedom to sell any product that you want as long you meet Etsy's product guidelines.
To research what products sell the best, consider using Etsy research software such as Everbee.
Step 2: Create an Etsy Account
Go to Etsy.com, click on the "Sell on Etsy" button, and click on "Open Your Etsy Shop". Then, register for a free account.
You'll need to provide an email address, full name, and password. Etsy will then ask you a series of questions that will help guide you through the setup process which includes deciding on a language, your country and your shop currency.
Step 3: Name Your Shop
Choose a unique and meaningful shop name. It should reflect your brand and products well. Your shop name cannot be more than 20 characters and shouldn't have spaces or punctuation.
Step 4: Stock Your Shop
It's time to list your products. For each product, you need high-quality photos, a clear and detailed title, an in-depth description, a set price, a shipping method, and product category and type.
Also, you must specify the processing time it will take you to prepare an item for shipment.
Step 5: Set Up Payment Method
Select the payment methods you'd like to offer in your shop. Etsy Payments allows sellers to accept multiple forms of payment, like credit and debit cards, Etsy gift cards, Apple Pay, and Google Pay.
Step 6: Set Up Billing
Enter a valid credit card for any selling fees you may incur. Depending upon your bank and country, you may need to enter your bank details as well.
Step 7: Open Your Shop
Finally, click on "Open Your Shop". Now, your shop is ready for customers.
Step 8: Market Your Shop
Use social media, blogging, word of mouth, and other marketing strategies to get the word out about your shop. You might also consider utilizing Etsy's promotional tools, like coupons and sales.
Step 9: Provide Excellent Customer Service
Respond quickly to customer inquiries, ship items on time, and resolve any issues promptly. Positive customer reviews can help attract more customers.
Why Etsy Is Good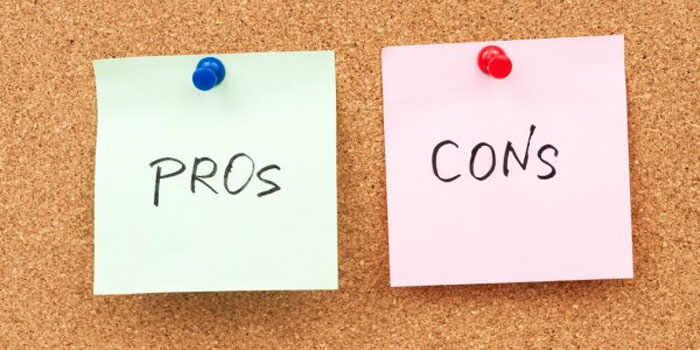 Here are the main advantages of selling on Etsy.
Etsy stores are free and easy to set up. Creating an Etsy shop takes just a few minutes and is 100% free.
Etsy has a large built in audience of buyers that specifically seeks out unique, handmade, and vintage items.
Etsy fees are low compared to other marketplaces. Etsy only charge 6.5% in selling fees compared to selling on Amazon and selling on Walmart at 15%.
Etsy products show up in Google searches. Etsy's website has a strong domain authority which helps your products appear in the search engine results.
Etsy allows you to sell digital products. Unlike other marketplaces, Etsy gives you the freedom sell downloadables, templates and more.
Why Etsy Is Bad
While selling on Etsy can seem attractive at first, here are the main disadvantages.
Etsy stores can not scale easily
Etsy store sales are limited to only Etsy customers
Etsy stores have less credibility
You can not create a brand with an Etsy store
You don't own your customer base
You are completely at the mercy of Etsy's rules and policies
Etsy Stores Can Not Scale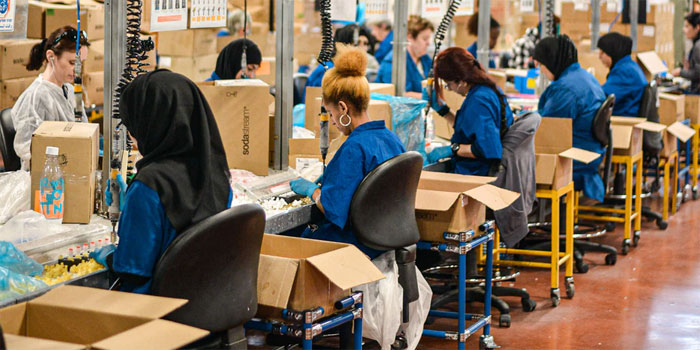 The bulk of Etsy's listings are handmade goods and their rules are extremely restrictive.
The problem with having to hand make your own goods for sale is that you can only produce so many products in any given day. Basically, you are limited by your own production facilities.
Let's say you want to make $100K of profit per year selling a $20 product and your margins are 66%.
This means that you need to sell ($100K * 1/.66) / 20 = 7500 units in a year or 7500 / 365 = 20 units per day.
If you are hand making all of your goods and they each take 1 hour to make, producing 20 units per day by hand is going to be a challenge unless you have your own production facilities in place!
You also have to deal with administrative tasks like bookkeeping, customer service and shipping!
Etsy stores simply can not scale in the limited time that you have because you can not have your goods mass produced.
Your Etsy Store Limits Your Sales To Only Etsy Clients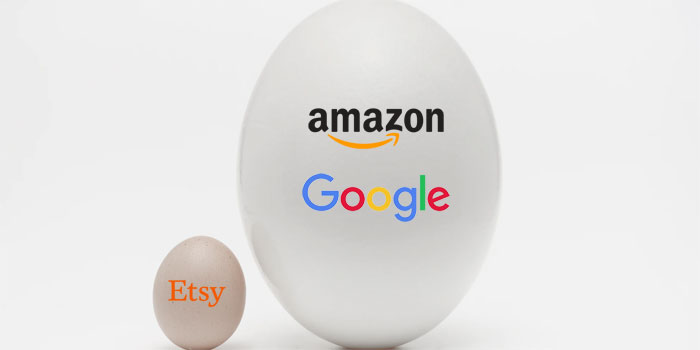 In terms of ecommerce market share, Etsy is tiny. Etsy's current market share is only 0.22%. In 2022, Etsy only generated $2.56 billion dollars in marketplace revenue. By comparison, Amazon made 525 billion dollars!
While Etsy has an installed base that will drive traffic to your listings, the Etsy marketplace is minuscule when compared to Amazon and Google.
When you sell on Etsy, you will only reach other Etsy shoppers.
Etsy Stores Have Less Credibility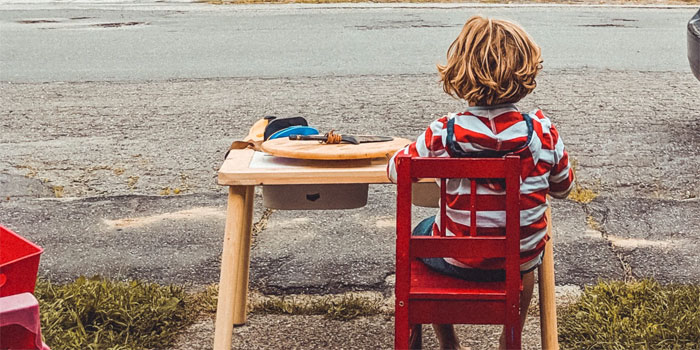 Many people perceive Etsy stores to be unprofessional and run by an individual trying to make a little money on the side.
In other words, most shoppers consider most Etsy stores to be side hustles and not full time endeavors.
After all, if a shop owner is willing to put up a quality website, it means that they are serious about their business.
Having your own online store front also makes a business look legitimate and provides peace of mind when it comes to customer service and satisfaction.
Die hard Etsy shoppers may disagree with me, but the market share numbers do not lie.
You Can Not Create A Brand With An Etsy Store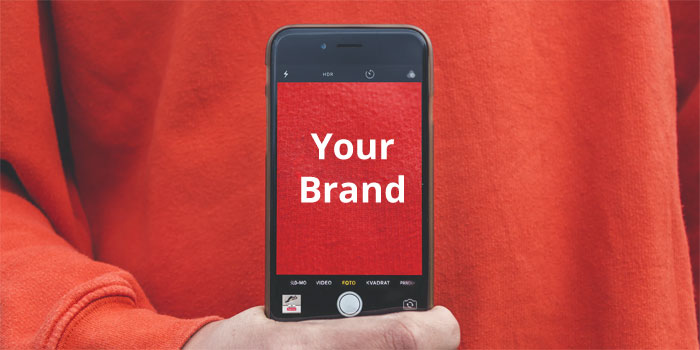 There is a lot of rampant copying of product descriptions because it's so easy to do.
The result is that a whole bunch of other product listings will look and sound exactly like yours.
While it's true that getting plagiarized can still happen if you have your own website, it's infinitely easier and more likely to happen on Etsy because all of the shops are within the same marketplace.
The other problem is that the format of all Etsy stores look the same and feel the same. Sure, you can customize your store header a little bit but in the end, almost every single Etsy shop looks identical which makes it hard for you to stand out in the crowd of other users.
Another issue is that Etsy's shopping format makes it very easy for consumers to comparison shop your products with other listings. With heavy comparison shopping, most of the consumer's attention is on price as opposed to quality.
Here's a quote from a frustrated Etsy user illustrating how hard it is to make your listing more visible.
As you already know there is a problem getting your items seen on etsy these days. With the batch loading system and the increase in the number of shops.. it makes it difficult to get views.

The scenario goes like this… you list/renew one item and another shop batch loads 30 items right after yours… your item then gets sent to the 3rd page… not a good place to be for views.
This illustrates that as the number of Etsy users continues to grow, you will have a much harder time getting exposure for your goods.
It's Hard To Get Press With An Etsy Store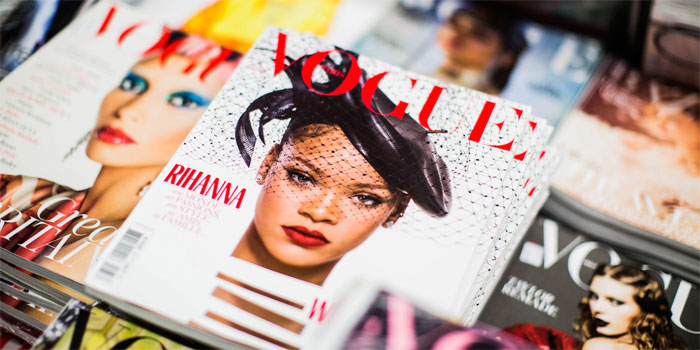 To build a brand, it helps to get mentioned by the press. But magazines and catalogs prefer to refer readers to actual stores instead of Etsy.
Why?
It's because it's difficult to tell readers how to find an individual's Etsy shop. Instead of a nice concise domain or brand to refer to, they are forced to link to a long Etsy branded URL or tell people to go on Etsy and perform a search.
This is why magazine editors and buyers rarely feature Etsy products. The vast majority of Etsy stores are not considered legitimate brands.
You Don't Own Your Customer Base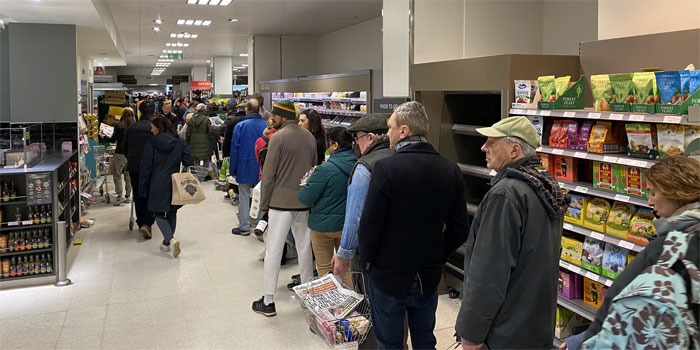 According to Bain and Company, a 5% increase in retention rate can result in 75% more in sales. And repeat purchasers are a key component to the success of any ecommerce store.
Unfortunately, Etsy does not allow you add buyers to an email list or utilize an email marketing provider like Klaviyo. Also, you can not communicate with buyers after a purchase.
As a result, every sale that you make is a one off sale with limited possibilities of a repeat purchase.
Etsy greatly limits your sales potential due to low lifetime order values.
You Are Completely At The Mercy Of Etsy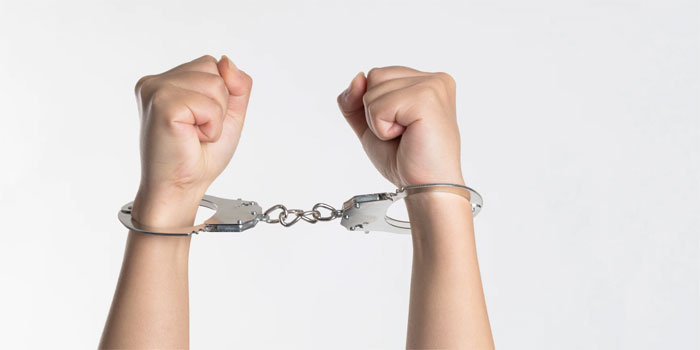 A similar site to Etsy called Artfire abruptly decided to cancel all of their basic accounts. And what was the result? Many shopowners were unexpectedly kicked off the platform without much warning.
Here's a quote from one Artfire user who was lucky that he hadn't invested too much time yet.
Just found out that Artfire is discontinuing all of their basic accounts… really frustrating after spending two days setting up my shop over there to try it out as a second venue. Anyone else know of this? Glad I found out before dedicating yet another day to making more changes I had planned. Heads up everyone!
The truth is that companies like Etsy, Ebay and Artfire don't really care about you. They care about making money for themselves. So when times are tough, they are going to do whatever it takes to stay profitable.
What are the implications for you? At a moments notice, Etsy could raise their fees dramatically and put you out of business. It doesn't matter how much work you put into your store.
It doesn't matter how much money you've made in the past. All of your hard work could be flushed down the drain because of factors outside of your control.
Steps To Move From Your Etsy Shop To Your Own eCommerce Store
Here are the steps you can take to move from an Etsy business to your own store.
Planning: Decide what eCommerce platform you're going to use for your store. There are several options available such as Shopify, WooCommerce (if you have a WordPress site), BigCommerce, Magento, etc. Each platform has its own pros and cons, so choose based on your needs and budget.
Domain Purchase: Purchase a domain name for your new store if you don't have one already. This domain should be easy to remember and contain your brand name.
Website Design and Setup: Depending on the eCommerce platform you choose, you'll have to setup your website. This may involve choosing a theme, customizing it to fit your brand, setting up payment and shipping methods, and creating necessary pages like 'About Us', 'Contact', 'Terms & Conditions', 'Privacy Policy', etc.
Product Migration: Begin migrating your product listings from Etsy to your new eCommerce store. Depending on the number of products, this can be a time-consuming process. Include detailed descriptions, prices, and high-quality images.
Inventory Management: Set up an inventory management system. Many eCommerce platforms offer this feature. This will help you keep track of your stock levels and sales.
Setting Up Analytics: Incorporate Google Analytics or similar tools into your website. This will help you monitor your site's performance and understand customer behavior.
Test Everything: Before you officially launch, make sure everything works perfectly. Test your shopping cart, checkout process, and customer service contact points.
Marketing and SEO: Start marketing your new site through social media, email newsletters, PPC advertising, etc. You can also optimize your new site for search engines. This might involve keyword research and implementation, creating quality content, etc.
Is Selling On Etsy Worth It?
Selling on Etsy is worth it if you want a quick and easy way to list your handmade products online to a large audience of buyers.
But ultimately, you need to ask yourself why you are building up a shop that is controlled by someone else.
Do you want to be in control of your own business and costs?
The only way to do this is start your own ecommerce store. So stop relying on the Etsys, the Ebays and the Artfires. These sites are good for getting your feet wet but will prevent you from ever growing.
I'm not saying that you should abruptly stop using Etsy.
Instead, you should plan on transitioning your Etsy store to a model where you call the shots and are in control of your own destiny.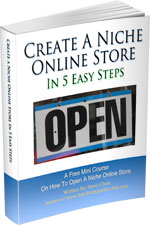 Ready To Get Serious About Starting An Online Business?
If you are really considering starting your own online business, then you have to check out my free mini course on How To Create A Niche Online Store In 5 Easy Steps.
In this 6 day mini course, I reveal the steps that my wife and I took to earn 100 thousand dollars in the span of just a year. Best of all, it's free and you'll receive weekly ecommerce tips and strategies!
Note: This post above may contain affiliate links, which means that I may receive a commission if you make a purchase when clicking a link. Please consult our privacy policy for more information.
Related Posts In Ecommerce Marketplaces
About Steve Chou

Steve Chou is a highly recognized influencer in the ecommerce space and has taught thousands of students how to effectively sell physical products online over at ProfitableOnlineStore.com. 

His blog, MyWifeQuitHerJob.com, has been featured in Forbes, Inc, The New York Times,  Entrepreneur and MSNBC.  

He's also a contributing author for BigCommerce, Klaviyo, ManyChat, Printful, Privy, CXL, Ecommerce Fuel, GlockApps, Privy, Social Media Examiner, Web Designer Depot, Sumo and other leading business publications.

In addition, he runs a popular ecommerce podcast, My Wife Quit Her Job, which is a top 25 marketing show on all of Apple Podcasts. 

To stay up to date with all of the latest ecommerce trends, Steve runs a 7 figure ecommerce store, BumblebeeLinens.com, with his wife and puts on an annual ecommerce conference called The Sellers Summit.  

Steve carries both a bachelors and a masters degree in electrical engineering from Stanford University. Despite majoring in electrical engineering, he spent a good portion of his graduate education studying entrepreneurship and the mechanics of running small businesses.