Amazon dominates the US ecommerce market with a share of 56.7%, making it one of the most popular places to sell online.
But with increased competition, not to mention higher Amazon seller fees, you are probably wondering if selling on Amazon is still worth it today.
For many sellers, Amazon remains the ideal sales channel because it allows you to showcase your products in front of millions of people without worrying about inventory, something you don't get on other marketplaces.
In this post, I'll explain whether selling on Amazon is still worth the effort. I'll also teach you when to explore other Amazon alternatives for selling your products.
Get My Free Mini Course On How To Start A Successful Ecommerce Store
Are you interested in creating a strong, defensible brand for your products? If so, I put together a comprehensive package of resources that will help you launch your own online store from complete scratch. Be sure to grab it before you leave!
Amazon Statistics You Should Know

Before you begin selling on Amazon, it helps to understand Amazon's enormous potential as a marketplace. Here are some Amazon statistics to be aware of:
Amazon generated $470 billion in revenue in 2021, making it the third-largest company in the world.
Amazon gets approximately 230 million unique US visitors a month.
61% of US consumers start their product search on Amazon.
There are 200 million Amazon Prime members worldwide, out of which 150 million are from the US.
Amazon Prime members spend $1400 per year on average.
Nine out of ten people use Amazon Prime for its free shipping.
Home and Kitchen is the most popular category on Amazon.
US-based small and medium size businesses sell more than 4,000 items per minute on Amazon.
89% of Amazon sellers use Fulfillment by Amazon (FBA).
The categories with the most product views on Amazon are Clothes, Jewelry, and Shoes.
Millennials between 25 and 34 years old spend the most time on Amazon, with a traffic share of 25%, followed by 35 to 44-years-olds.
How Much Does An Amazon Seller Make?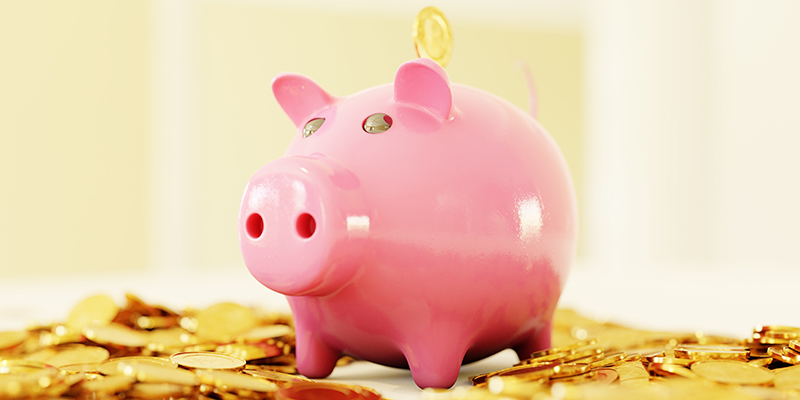 Most Amazon sellers earn at least $1000 per month in sales, with over 24,000 sellers earning more than $1,000,000 per year. Nearly 30% of SMB Amazon sellers have reached lifetime sales of over $100,000.
Here's a breakdown of how much an Amazon seller earns:
35% make $6000 to $12,000 yearly in sales.
27% of Amazon sellers earn between $1,000 to $5,000 a month, which equates to annual sales between $12,000 to $60,000.
10% of Amazon sellers make $120,000 to $300,000 a year.
The top 5% of Amazon sellers make at least $600,000 to $ 3 million a year.
The above numbers represent the total annual sales or gross revenue of Amazon sellers, but it doesn't tell the whole story.
For a more accurate picture, you must look at the profit margins instead of just the sales figures. After all, a business could make $1 million in sales, but operate at a loss if expenses exceed revenue.
What Profit Margins Do Amazon Sellers Make?
Amazon sellers make a 16% to 20% profit margin on average which is significantly higher than a brick and mortar store.
The average brick and mortar retailer only earns a net profit margin of 10%, which makes selling on Amazon 60 – 100% more profitable.
The following figures can help you understand how much profit an Amazon seller makes:
65% of Amazon sellers make more than 10% in profit margins, and 19% of Amazon sellers earn at least a 25% profit margin.
8% of the sellers are not profitable, and another 8% don't know their profit margin.
14% of Amazon sellers have lifetime profits of over $100,000, of which 2% have earned at least $1 million.
Most Amazon sellers (64%) are profitable within the first year of selling.
Pros Of Selling On Amazon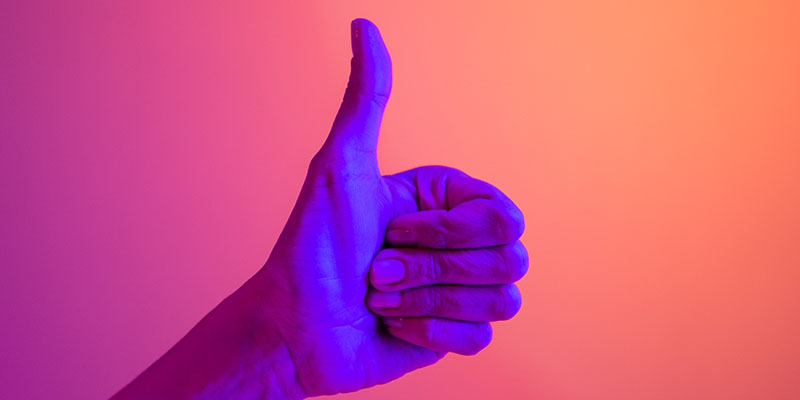 Exposure to a large audience: Amazon empowers you to display your products in front of 3 billion+ monthly visitors.
Amazon FBA helps you focus on growing your business: Amazon FBA is a great way to scale your business without managing inventory and logistics. You save on rent, hiring employees, and other overhead. Many 8-figure Amazon businesses are run by just 1 or 2 people without a large warehouse or staff.
Benefit from Amazon Prime shipping: Amazon sellers using FBA automatically receive the Prime badge and have access to 150+ million US Prime users. Amazon Prime users receive orders in 1 or 2 days, so it's their go-to for online shopping.
Cons Of Selling On Amazon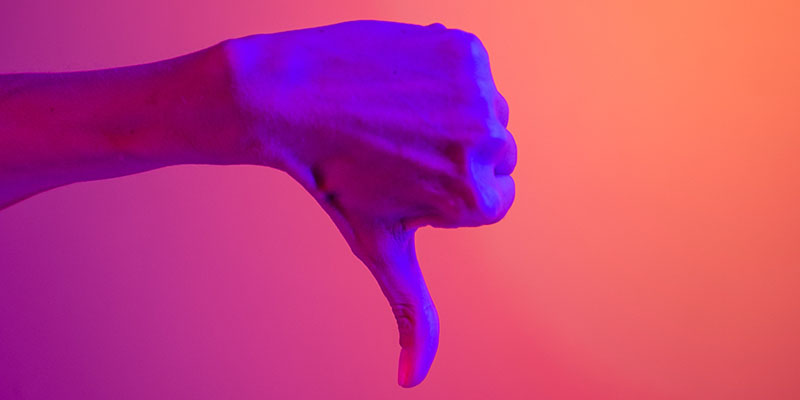 Limited control: Amazon sets the rules and annually increases its FBA and referral fees. You have no say in Amazon's policies and must list your products per their terms and conditions.
High competition: You'll compete against hundreds of thousands of Amazon sellers in your category. In addition, Amazon may copy your product and private label it under their brand.
FBA fees: FBA fees depend on packaging details such as the size and weight of the product. You may need to pay 25% to 30% of your product price in FBA and referral fees.
High return rates: Consumers pick Amazon over other marketplaces because of its liberal return policy. Amazon makes it relatively easy for customers to return products which makes it convenient for them but not so much for its sellers. Some Amazon sellers experience a return rate as high as 40%.
Difficult to establish a brand: Amazon hides customer information like name and phone number, which makes it impossible for you to build a customer list. In addition, all Amazon listings look the same, which makes it hard to make your product stand out.
How To Sell On Amazon In 6 Steps
To be successful selling on Amazon, you must find a profitable product to sell, locate great wholesale suppliers, create a high converting listing, rank in Amazon search and gather Amazon reviews.
While there are no guarantees that you will be successful selling on Amazon, you can increase your chances of success by getting the following things right.
Here are six steps you can take to become a successful seller on Amazon:
Step 1: Create An Amazon Account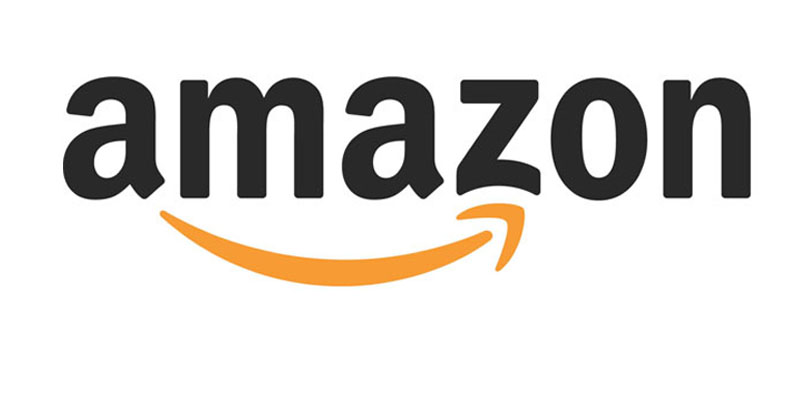 To sell on Amazon, you need to create an account on Amazon Seller Central. You have two choices:
Amazon Individual Seller Account
Amazon Professional Seller Account
If you sign up using the individual selling plan, there's no monthly fee. But you are charged a flat $0.99 per sale in addition to referral fees. Plus, you can only sell up to 40 items a month.
If you sign up using the professional selling plan, you pay a monthly fee of $39.99 and get access to selling reports and other ecommerce features. There are also no restrictions on the number of items you can sell.
Since your goal is to become a successful seller on Amazon, I recommend that you choose a professional account since the plan allows you to sell your own branded products.
Step 2: Find A Product To Sell On Amazon
You can find profitable products to sell on Amazon by finding a product with high demand and low competition.
The Amazon Best Sellers Rank (BSR) shows how well an item sells compared to other items in the same category. Amazon assigns a BSR to every item sold on its marketplace.
The higher the BSR of an item, the better it sells. Here's an example BSR of a gaming keyboard on Amazon.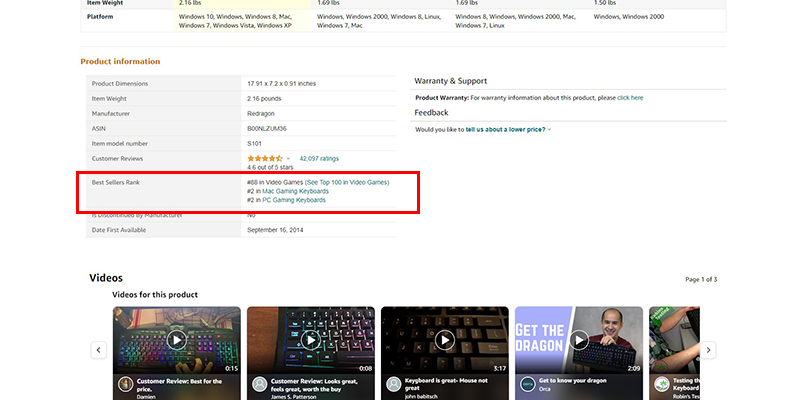 You can see that the above product has 3 BSRs – #88 in the "Video Games" category, #2 in "Mac Gaming Keyboards," and "PC Gaming Keyboards" because the product is sold in 3 categories.
I recommend you brainstorm products and check their BSRs to understand how well they sell on Amazon.
Of course, tracking down the BSR of every product idea you have will be time-consuming, but you can use an Amazon product research tool called Jungle Scout to speed up your research process.
For example, the Jungle Scout Opportunity Finder can help you find products that have:
Selling price greater than $20.
Sales of more than 300 units per month.
Low numbers of reviews.
Watch the video below for a full demo of Jungle Scout.
Once you run the numbers with a product research tool, check the product pricing on AliExpress and Alibaba to know how much profit you can earn from it. Don't forget to add shipping fees from China and customs duties to calculate the landed cost of goods.
Finally, check the product reviews, especially the negative ones – they can help you figure out how to improve the product.
For example, if you notice people complaining that a particular keyboard is noisy to type on, you can work with your factory to make your keyboard quieter.
Step 3: Find Your Supplier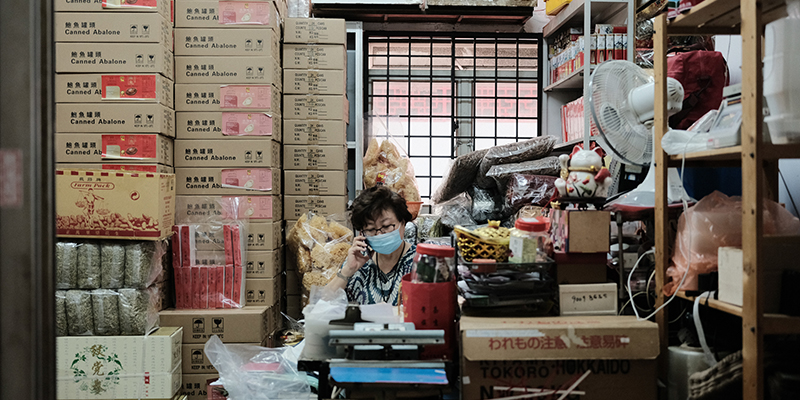 Once you finalize your product, it's time to find a supplier to fulfill your orders.
Many suppliers are located on online marketplaces like AliExpress, Alibaba, Global Sources, Made-in-China, 1688.com, and ThomasNet. Make sure you're buying directly from the manufacturer and not a middleman.
You can also contact suppliers directly by visiting trade shows. Visiting trade shows in China can be intimidating for most. But if you ever do, feel free to read about my experience attending the Canton Fair – China's largest wholesale supplier trade show.
You can also use product sourcing agents or agencies to help you find suppliers and import goods from China at a low cost. But most agencies don't share details of their suppliers.
Here's a quick checklist to help you find the right supplier:
The supplier has a legitimate business.
The supplier is not a broker.
The supplier is willing to send samples for testing.
The supplier responds on time.
You have contacted multiple suppliers to compare product quality and cost.
Step 4: Choose A Fulfillment Method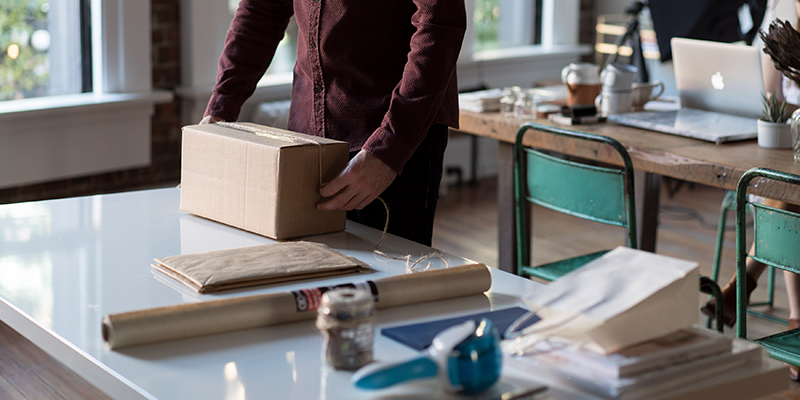 You can fulfill orders on Amazon by using the Fulfillment by Amazon (FBA) or Fulfillment by Merchant (FBM) program.
Amazon FBA
Amazon FBA takes care of storage and shipment for you. In other words, they act as your fulfillment center or third-party logistics provider.
They also handle returns and customer service. In other words, you can run a successful Amazon business with no inventory on hand and minimal staff.
In fact, many 7-figure Amazon stores are run by 1 or 2 people! Of course, since Amazon is doing everything for you, they will charge a fee.
Amazon FBM
If you choose the Amazon FBM fulfillment method, you are responsible for storage, shipment, customer service, returns, and refunds.
You're also not eligible for Prime; however, you won't pay storage, shipping, or other additional fees with FBM.
Step 5: Market Your Product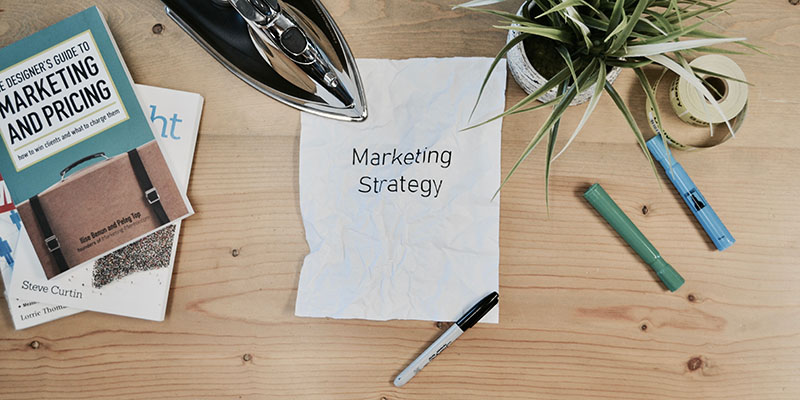 You can market your product on Amazon by optimizing your product listings and running Amazon PPC ads to attract consumers.
Since all Amazon listings look the same, you need to do something to stand out from the crowd.
First, create an optimized Amazon listing to ensure you rank higher in the Amazon search results. This includes adding keywords in the title and description.
From there, add bullet points in your product description and use tools like the Jungle Scout Keyword Tool to check which keywords your competitors are targeting.
Next, use high-quality photos since they play a huge part in selling products. Hire an Amazon photographer on Upwork or Fiverr or use a photo editing program to retouch your images.
You can take your own photos, but it's best to leave it to the professionals. If you're on a tight budget, search for YouTube videos on Amazon photography to learn how to take professional-looking product photos.
Finally, consider running Amazon PPC campaigns to boost your sales and improve your product BSR.
Since running effective Amazon ads requires some experience, check out various forums or hire an Amazon PPC agency
Step 6: Grow Your Business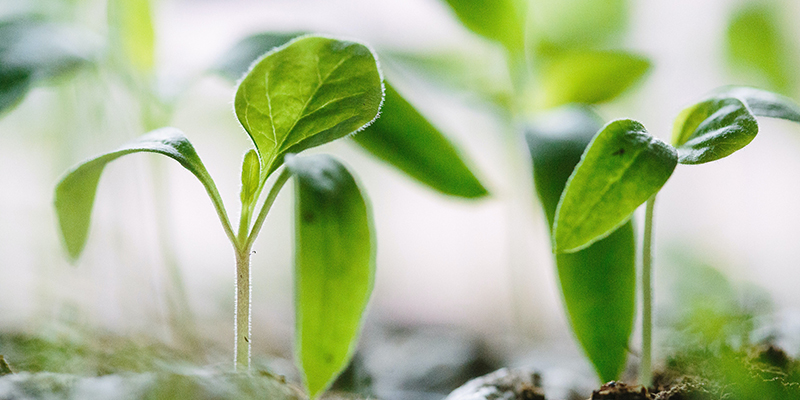 Grow your Amazon business by expanding your product line and providing great customer service. Amazon puts customer convenience above everything else, and you should as well.
Once your Amazon sales start taking off, it makes sense to register your brand, start your own online store and drive traffic from external sources like Facebook, Instagram, Google and TikTok.
How Much Does It Cost To Sell On Amazon?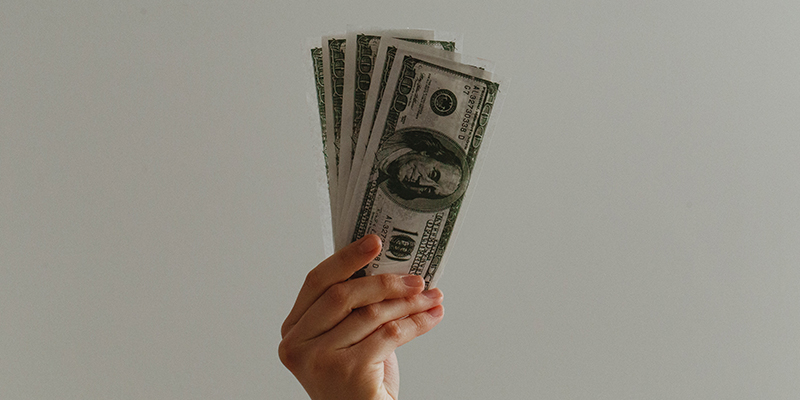 On average, it will cost you between $2000 – $3000 to source private label products to sell on Amazon. Then, Amazon will charge you between 25-30% of your revenue in referral and FBA fees.
However, the costs can vary depending on your product category, marketing plan, fulfillment method, and other overhead expenses.
If you use Amazon FBA, you'll pay roughly 10-15% of your sales in FBA fees plus an additional 15% in referral fees. In addition, there are hidden fees that most sellers often forget to include in their costs, such as return processing fees and oversized shipping fees.
Using the FBM method, you'll only pay the referral fees, which average around 15%.
How Much Does Amazon Fulfillment Cost?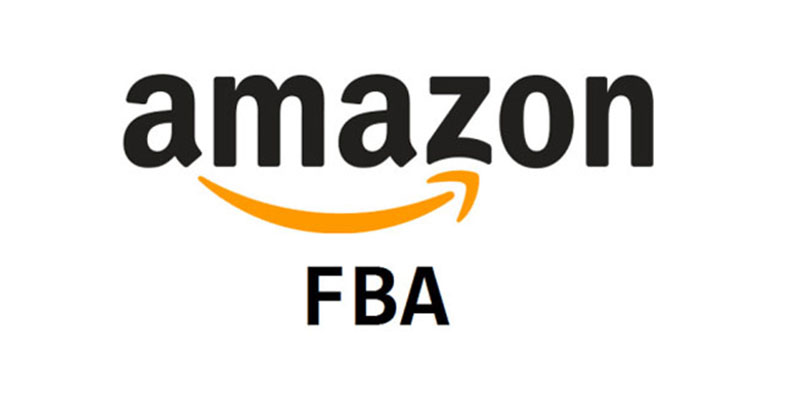 Amazon FBA will cost you around 10%-15% of your revenue on average, excluding the referral fees.
The Amazon FBA seller fee has three main components:
Inventory storage fees: Amazon charges storage fees based on the product volume.
FBA fulfillment fees: Amazon charges a fee to pick, pack, and ship your products.
Other FBA fees: These include removal order fees, oversize shipping fees, return processing fees, long-term storage fees, and unplanned services fees.
Amazon Inventory Storage Fees
Amazon charges an inventory storage fee of $0.69 to $2.40 per cubic foot based on product size and the current month.
Amazon storage fees fluctuate based on the following:
Product size: Amazon has two size tiers – "Standard" and "Oversize." You pay significantly higher fees for oversized items.
Time of the year: Amazon storage fees change monthly based on shopping seasons. For example, the Christmas season, from October to December, has higher pricing.
Product volume: The product volume is measured when your product is fully packed for shipping.
Average units stored: The average number of items stored in a warehouse per month.
Amazon FBA Fulfillment Fees
Amazon charges a core FBA fulfillment fee of $3.07 to $6.44 + $0.32/lb above the first 3 lb for a standard-size package. Oversized packages start at $9.39.
You can calculate the exact FBA fee using Amazon's FBA calculator. To use the calculator, search on Amazon to find the product you wish to sell and enter its SKU, title, UPC, or ASIN.
Amazon will automatically calculate the fulfillment costs by grabbing all required information, like the weight and dimensions of the item from the sample product.
But be aware that the Amazon calculator only provides a rough estimate. I recommend you log in to Seller Central and check your exact Amazon FBA fulfillment costs.
Other Amazon FBA fees
Amazon charges miscellaneous fees, such as:
Long-term storage fee: If your item is in the warehouse for more than 365 days, you'll be charged an extra monthly fee.
Closing fee: The closing fee applies to only certain products like books, DVDs, and CDs, where a flat fee of $1.80 is deducted per sale.
High-volume listing fee: If you have more than 100,000 products listed, you'll be charged an extra fee of $0.005 per product.
More Resources To Learn How To Sell On Amazon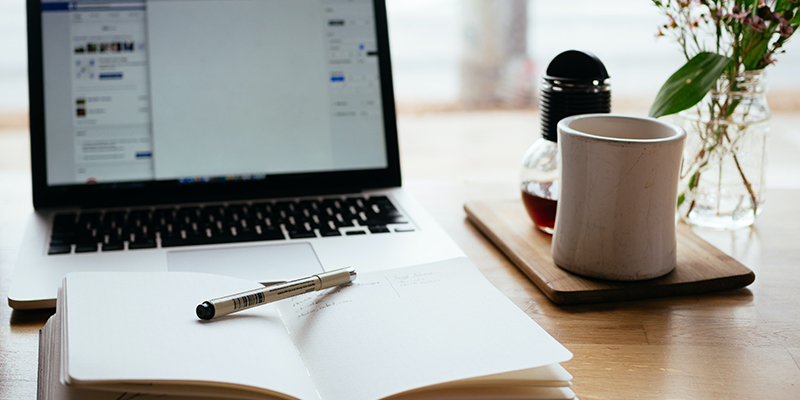 You can learn how to sell on Amazon with the free resources on MyWifeQuitHerJob.com.
Click here to sign up for our free 6 day Amazon mini course which includes a step-by-step guide on selling on Amazon.
You'll receive videos, study materials, webinars to help you succeed as an Amazon selling partner.
Here are some other top resources from My Wife Quit Her Job:
Should You Sell On Amazon?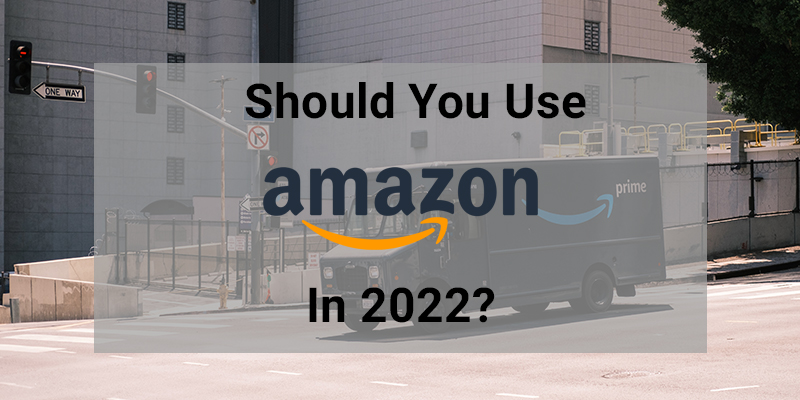 Until you're ready to run your own online store, Amazon is a great place to sell products online to earn money quickly without the hassle of managing inventory, packaging, and shipping products.
Amazon is also a great choice if you're on a budget since you don't need to invest in your own marketing and website design.
However, once you validate your products on Amazon and generate sales, you should set up your own online store and build your brand.
Having your own online store allows you to gather customer data, build your brand and establish a solid customer base. Ultimately, your goal should be to sell on multiple platforms to maximize your reach.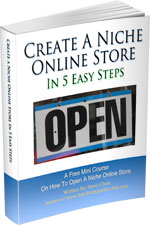 Ready To Get Serious About Starting An Online Business?
If you are really considering starting your own online business, then you have to check out my free mini course on How To Create A Niche Online Store In 5 Easy Steps.
In this 6 day mini course, I reveal the steps that my wife and I took to earn 100 thousand dollars in the span of just a year. Best of all, it's free and you'll receive weekly ecommerce tips and strategies!
Note: This post above may contain affiliate links, which means that I may receive a commission if you make a purchase when clicking a link. Please consult our privacy policy for more information.
Related Posts In Getting Started On Amazon
About Steve Chou

Steve Chou is a highly recognized influencer in the ecommerce space and has taught thousands of students how to effectively sell physical products online over at ProfitableOnlineStore.com. 

His blog, MyWifeQuitHerJob.com, has been featured in Forbes, Inc, The New York Times,  Entrepreneur and MSNBC.  

He's also a contributing author for BigCommerce, Klaviyo, ManyChat, Printful, Privy, CXL, Ecommerce Fuel, GlockApps, Privy, Social Media Examiner, Web Designer Depot, Sumo and other leading business publications.

In addition, he runs a popular ecommerce podcast, My Wife Quit Her Job, which is a top 25 marketing show on all of Apple Podcasts. 

To stay up to date with all of the latest ecommerce trends, Steve runs a 7 figure ecommerce store, BumblebeeLinens.com, with his wife and puts on an annual ecommerce conference called The Sellers Summit.  

Steve carries both a bachelors and a masters degree in electrical engineering from Stanford University. Despite majoring in electrical engineering, he spent a good portion of his graduate education studying entrepreneurship and the mechanics of running small businesses.