Amazon is a great place to start an ecommerce business. But in order to be successful, you have to understand how to find the best products to sell on Amazon.
In this post, you'll learn what products are hot along with a step by step method for quickly finding the most profitable products to sell with high search volume and low competition.
You'll learn…
The most lucrative products to sell on Amazon as a 3rd party seller
The most popular categories on Amazon for 3rd party sellers
A step by step method for finding the best products to sell on Amazon
How to source your Amazon products for sale
Get My Free Mini Course On How To Start A Successful Ecommerce Store
Are you interested in creating a strong, defensible brand for your products? If so, I put together a comprehensive package of resources that will help you launch your own online store from complete scratch. Be sure to grab it before you leave!
Characteristics Of The Best Selling Products On Amazon
The best products to sell on Amazon are competitively priced, yield recurring revenue and never go obsolete.
If you are a first time seller, then you should look for products that meet as many of the following guidelines as possible.
Products Should Be Small And Easy To Ship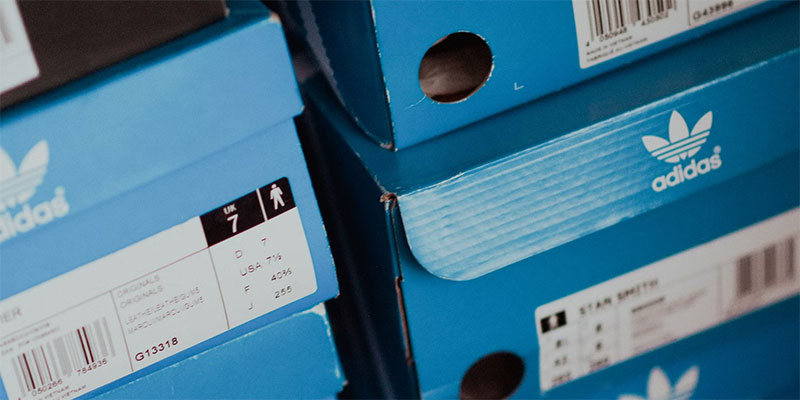 Amazon standard size packages have a maximum dimension of 18 inches by 14 inches by 8 inches and can not weigh more than 20 pounds.
If your product exceeds this size, then your Amazon FBA fees increase dramatically.
As a result, it is to your advantage to sell products that are small, light and easy to ship.
To put things into perspective, fulfilling a 1 pound standard size package with Amazon FBA costs roughly $5.
An "oversized" package with the exact same weight would cost almost $10 to fulfill.
A good rule of thumb is to keep the size of your product and packaging below the size of a typical shoebox.
Products Should Not Be Fragile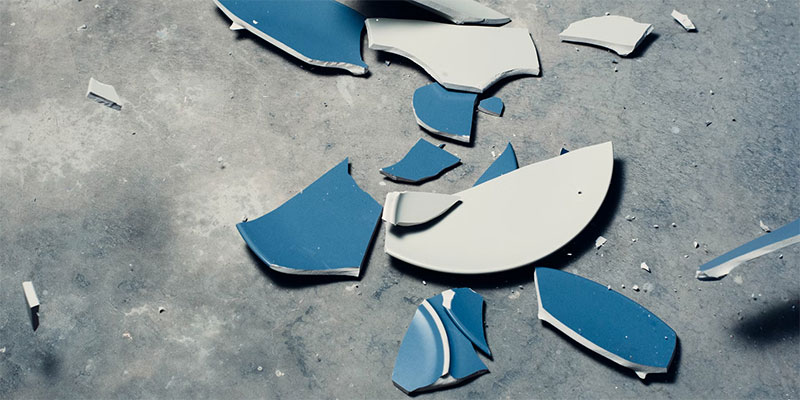 You can avoid most shipping headaches and reduce your Amazon return rate by selling products that are not fragile. As a result, you should avoid selling glass or ceramic based goods that can easily break during shipment.
Positive reviews on Amazon are important for ranking in Amazon search and shipping a broken product always leads to returns and negative reviews.
Products Should Not Directly Compete With Large Brands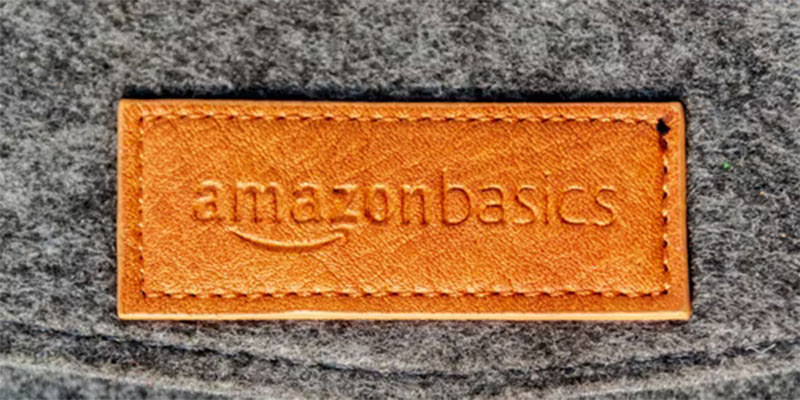 If you see a recognizable brand on Amazon for what you want to sell, you should avoid selling that product unless you have a strong value proposition.
Amazon owns a number of private label brands that compete directly with 3rd party sellers. And because Amazon owns the platform, they always have an advantage over you in terms of price and visibility.
In fact, Amazon has a reputation for placing ads for their own private label brands directly within 3rd party product listings.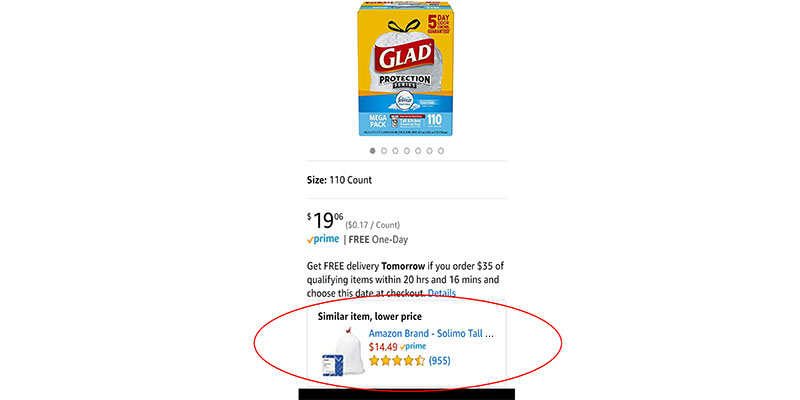 Products Should Not Go Obsolete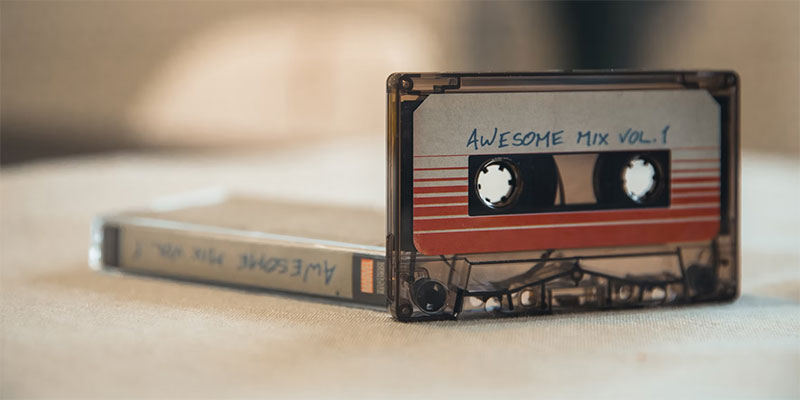 If you are starting an Amazon business on a budget, you should avoid selling products that can go obsolete.
As a result, you should avoid selling cell phone cases, computer equipment and other electronic goods because they lose value over time if they are not sold quickly.
You do not want to get stuck with inventory that can not be sold.
Products Should Be Evergreen
You should sell products that are in demand all year round as opposed to specific times of the year.
For example, you should avoid selling Christmas products or Halloween products.
The pressure to liquidate all of your inventory in a limited time window can be stressful and can tie up your capital for an entire year.
Products Should Be Priced Between $20-$200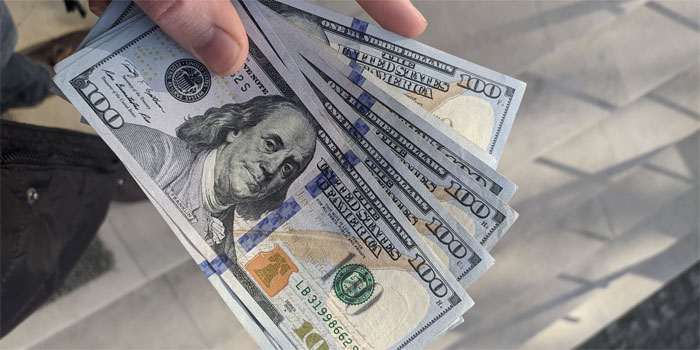 Products priced in the $20-$200 range are the sweet spot for impulse buys on Amazon.
Items priced below $20 are generally not profitable after paying Amazon selling fees.
And products priced above $200 require a longer time to purchase which is not ideal for generating sales velocity.
Products Should Facilitate Crossselling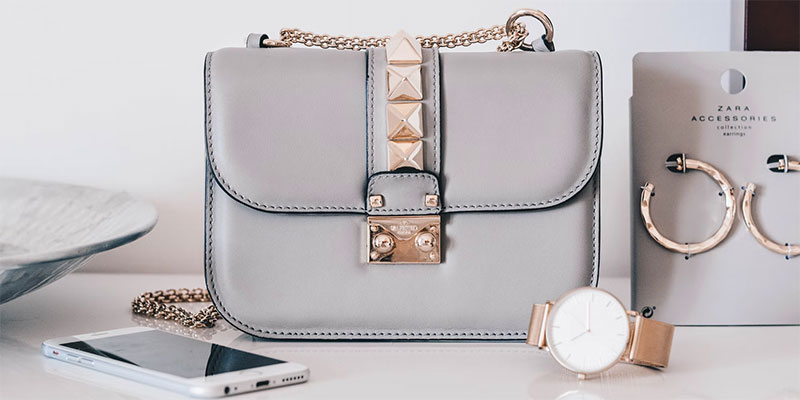 Most successful Amazon sellers sell more than one product online. And it is in your best interests to sell related products that can be easily cross sold.
For example, if you sell linen dinner napkins, you should also try to sell napkin rings or cocktail napkins.
Amazon will group your related products together to increase your average order value.
Products That Are Consumable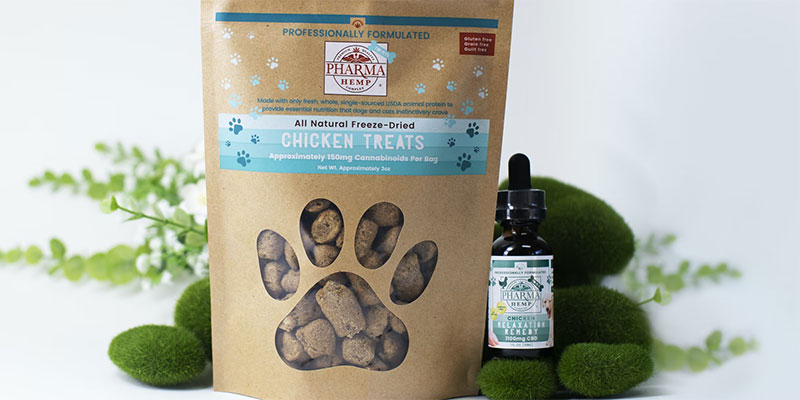 The best products to sell on Amazon are products that carry recurring revenue.
Any product that is consumable such as supplements, cleaners, lotions, soaps etc… are ideal products to sell because customers will come back for more on a regular basis.
Amazon offers a "Subscribe & Save" option to ensure that loyal customers continue to buy your products.
Products That Can Be Personalized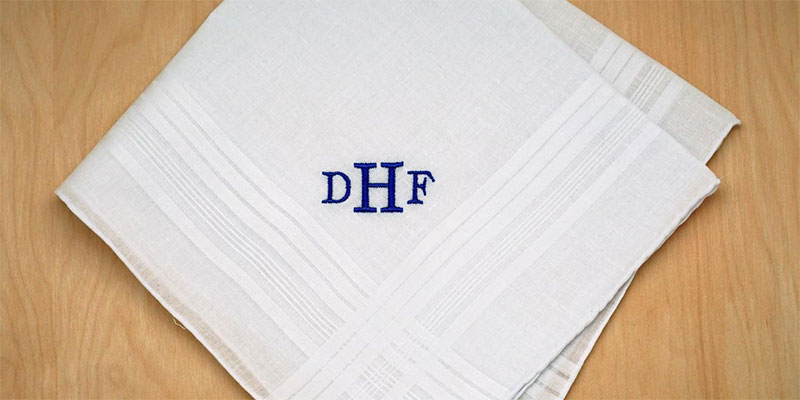 Any product that you can customize or personalize for the customer will always yield premium pricing on Amazon.
Currently, we sell personalized handkerchiefs on Amazon that can be embroidered with a custom message and these products yield a 90%+ margin.
Selling personalized products on Amazon precludes you from using Amazon FBA. However, the added profit margins are worth the trouble.
The Best Products To Sell On Amazon By Category
When choosing the best products to sell, you should know which product categories are the most profitable on Amazon.
Below is a list of the top 5 best selling categories on Amazon for 3rd party merchants who sell private label products.
Editor's Note: The following Amazon categories are popular for 3rd party sellers but may not be the overall best selling categories on Amazon.
For example, Amazon gift cards are a popular category for sales but this information is not useful for 3rd party sellers.
Home & Kitchen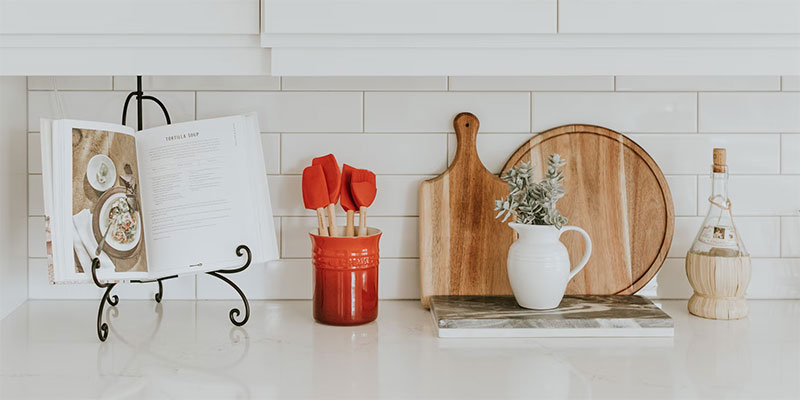 Home & Kitchen is the most popular category on Amazon right now. With more people staying at home and working from home, consumers are purchasing home related goods to make life more comfortable.
Here are some examples of the bestselling products on Amazon in the Home & Kitchen category.
Sheet Sets
Robotic Vacuum Cleaners
Home Organizers
Pillows And Pillowcases
Kitchen Appliances
Humidifiers
Air Purifiers
Sports & Outdoors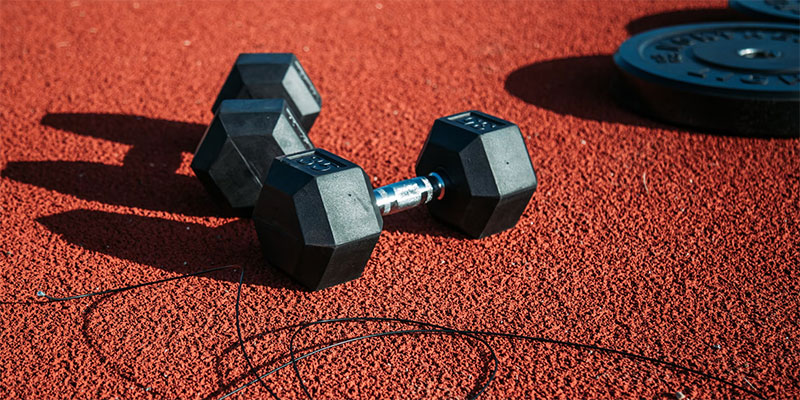 Sports & Outdoors is a popular category because less people are going to public gyms to workout.
Why drive somewhere when you can work out in the comforts of your own home?
Here are examples of some of the bestselling products in the Sports & Outdoors category.
Sports Apparel
Dumbbells And Weights
Water Bottles
Yoga Equipment & Exercise Mats
Fitness Trackers
Resistance Bands
Toys & Games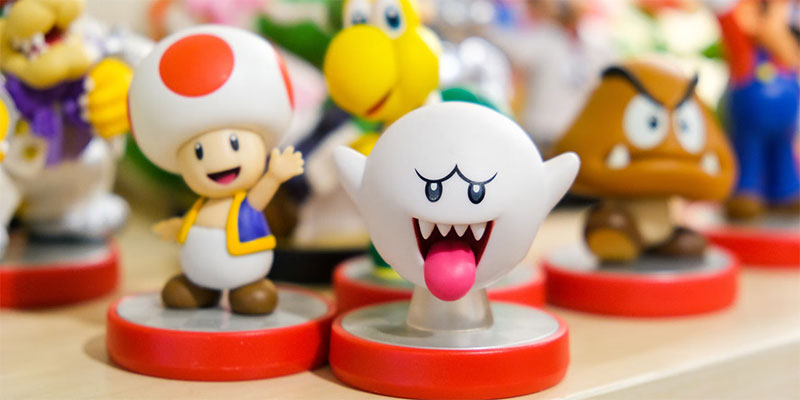 With more people spending time at home, home entertainment spending has increased as well.
Toys and & Games are the 3rd most popular category on Amazon right now for private label sellers.
Here are examples of some of the bestselling products in the Toys & Games category
Fidget Toys
Board Games
Art Supplies
Bath Toys
Beauty & Personal Care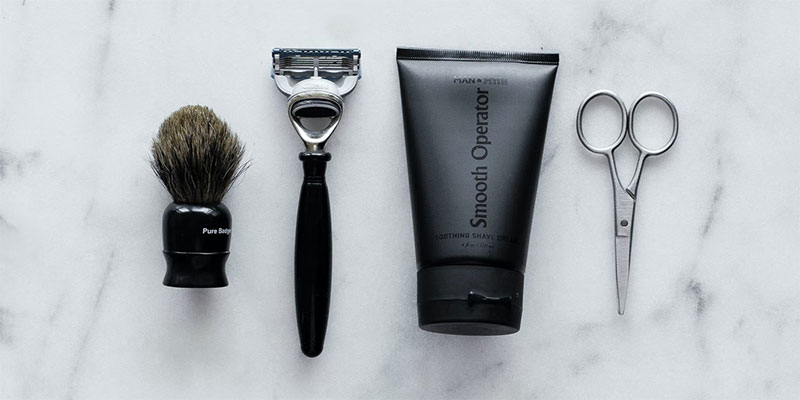 Personal care is at the forefront for many purchases online in 2022. The current trend for "Beauty & Personal Care" products is towards sustainable and ethically sourced products.
Here are examples of some of the bestselling products in the Beauty & Personal Care category.
Makeup And Lotion
Face Masks
Facial And Body Cleansers
Hair Trimmers
Health & Household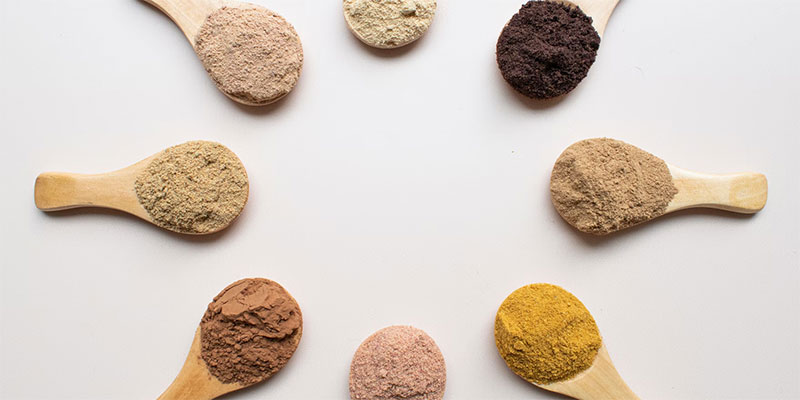 The health and household category has exploded in recent years due to concerns for personal safety.
According to WWD, health and personal care products had a 45 percent increase in 2021 with $23 billion in sales.
In fact, Amazon currently owns a 32 percent marketshare of all beauty and health products purchased online.
Here are examples of some of the bestselling products in the Health & Household category.
Disinfecting Wipes
Vitamins And Supplements
Towels And Wipes
Detergents And Cleansers
Remaining Amazon Product Categories In Order Of Popularity
Outside of the top 5, here are the remaining Amazon categories in order of popularity for 3rd party Amazon sellers.
Kitchen & Dining
Office Products
Garden & Outdoors
Tools & Home Improvement
Pet Supplies
Clothing, Shoes & Jewelry
Books
Grocery & Gourmet Food
Arts, Crafts & Sewing
Electronics
Baby
Industrial & Scientific
Automotive Parts & Accessories
Appliances
Cell Phone & Accessories
Handmade
Video Games
Apps & Games
Luggage & Travel Gear
Computers
Musical Instruments
CDs & Vinyl
Collectibles & Fine Art
How To Find The Best Products To Sell On Amazon
Once you've decided on a product category, you should use a keyword research tool to find the best products to sell on Amazon.
Amazon is essentially a search engine similar to Google that caters exclusively to online shoppers.
In order to succeed on Amazon, you must look for products that have high search demand with low competition.
Here's a step by step guide on how to find the best products to sell on Amazon.
Step 1: Brainstorm Products To Sell On Amazon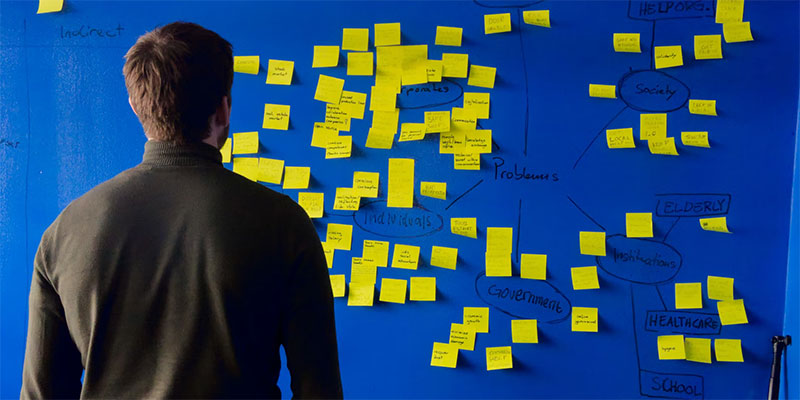 To find the bestselling products to sell on Amazon, you must first brainstorm as many different product ideas as possible. Your goal is to start with a large pool of products and gradually filter out your best ideas.
The brainstorming process should NOT be random and you need a keyword research tool like Jungle Scout to accelerate the process.
Jungle Scout is a database of every product listing on Amazon. By querying this database with specific parameters, Jungle Scout can return you keywords and products that exactly meet your sales criteria.
For example, if you want to sell products in the "Home & Kitchen" category that fall under a certain criteria, you can use Jungle Scout to quickly retrieve that data.
In the example below, I'm using the Jungle Scout Opportunity Finder to find products and keywords that…
Generate at least $5000 in revenue
Sell at least 150 units per month
Sell for at least $20
Have a search volume of at least 1000 searches per month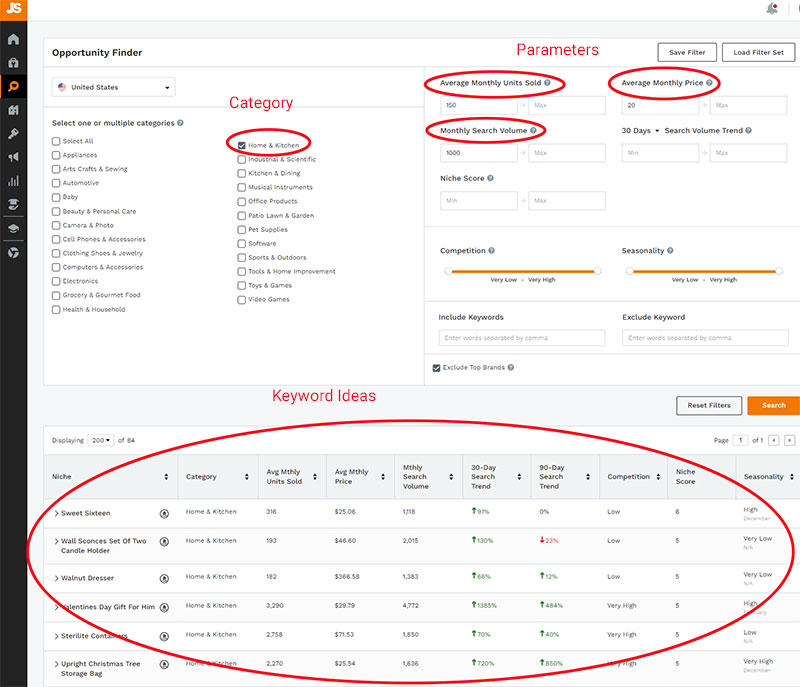 Using Jungle Scout, analyze every keyword and follow the product guidelines in this post to brainstorm profitable products to sell.
Step 2: Analyze The Competition On Amazon
As you go through the keywords from the Jungle Scout Opportunity Finder, you should use these keywords to perform product searches on Amazon to analyze the competition.
Below is the Amazon sales data for products under the keyword "Removable Wallpaper Floral".
Editor's Note: The Jungle Scout Chrome Tool allows you to see the sales data for all of the sellers on the front page of search for your target keyword.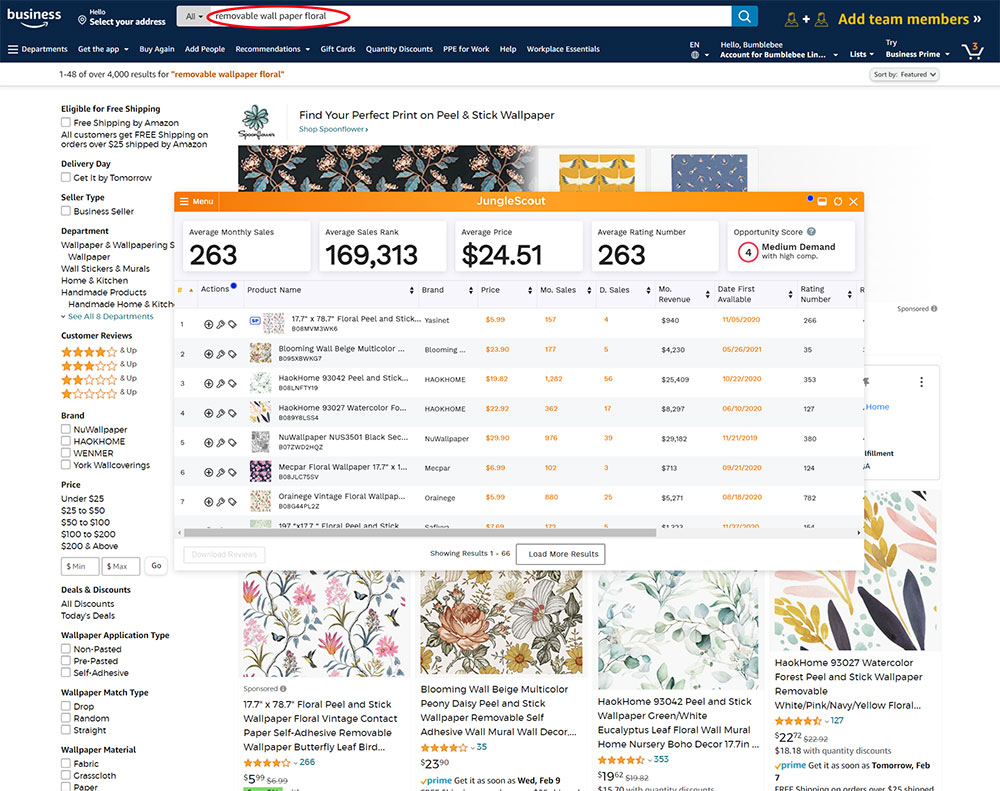 Once you've brought up the sales data for your keyword, here's what to look for.
Even Distribution Of Revenue – You never want to see one brand or listing dominating all of the sales.
Low Review Counts – The number of reviews is a measure of the strength of an Amazon listing. Ideally, you want to see review counts in the low hundreds.
High Selling Price – You want to see an average selling price greater than $20.
High Number Of Sales – You want to see a minimum of 150 sales per month.
Here's a 4-minute video demo of how I do product research with JungleScout.
Step 3: Run The Numbers
Once you've found a potential product to sell, you'll want to run the numbers to see if you can make a profit.
The easiest way to see how much profit you can make is by doing a search on Alibaba.
Editor's Note: Go here for a step by step guide on how to buy from Alibaba.
According to Alibaba, I can source these removable wallpaper rolls for less than $2 per roll.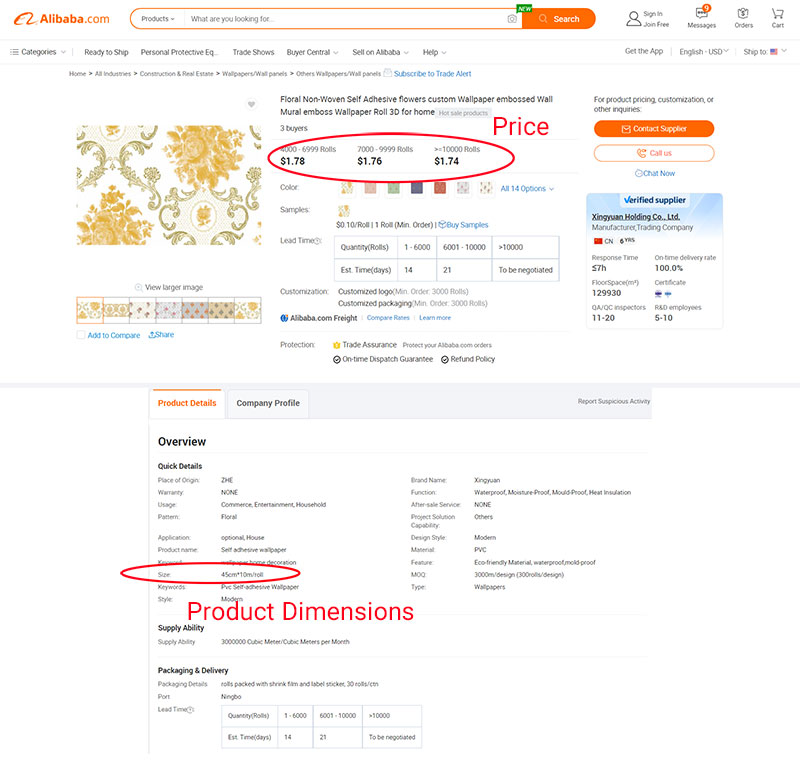 Meanwhile, similar looking wallpaper sells for around $20 per roll on Amazon.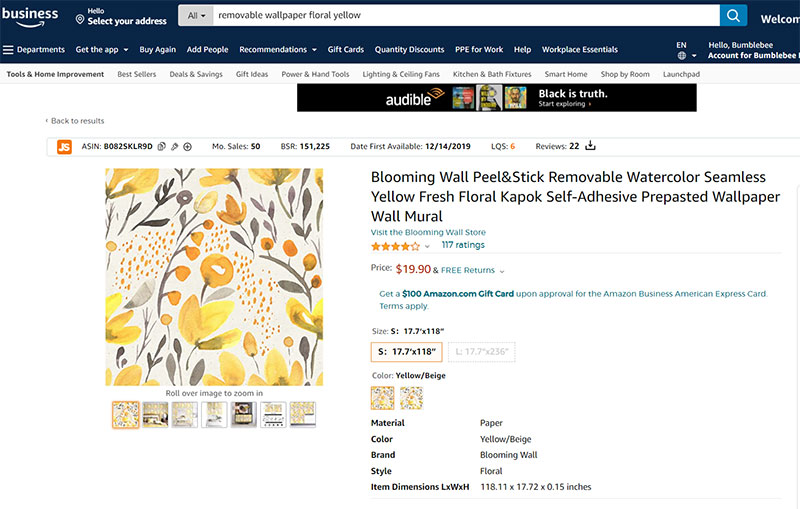 However, the "$2 per roll" price is direct from the factory and does NOT include custom duties and shipping costs.
To calculate your true landed cost of goods, you must first find the customs duty rate.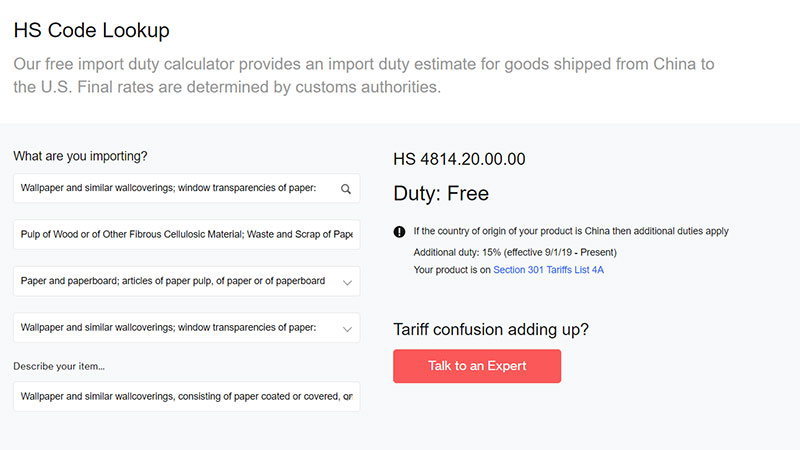 We're in luck! Wallpaper does not have any customs duty at all.
The final step is to calculate the true landed cost of goods. Using my calculator, simply plug in the price and the duty rate to calculate your true costs.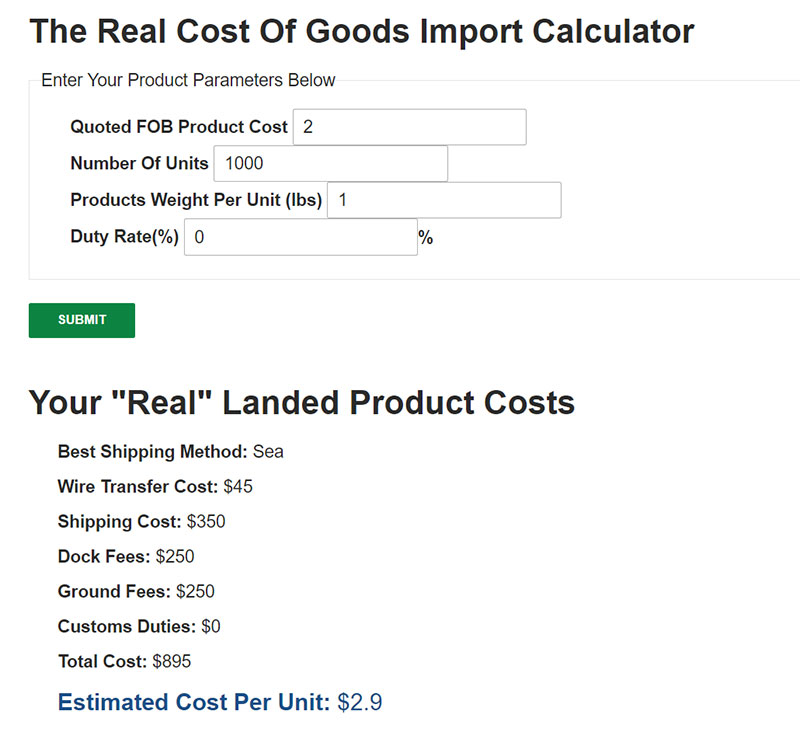 Shipping costs fluctuate all the time, but this calculator will give you a rough estimate of your landed costs.
Overall, I can source these wallpaper rolls for $3 and sell them for $20 on Amazon.
In general, you should aim for product margins greater than 66% to make a good profit selling on Amazon.
Step 4: Improve The Product
After running the numbers to make sure that you can make a profit, you should work with your factory to make sure that you have a solid valid proposition for your products.
Making a better product begins with browsing the negative reviews on Amazon for your competitors.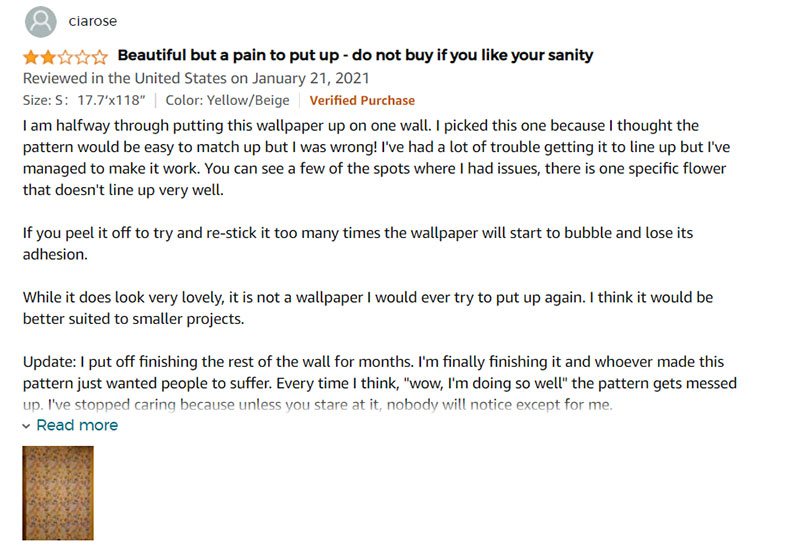 According to reviews, this wallpaper is hard to line up. In addition, the adhesive tends to bubble up and wear out after only a few applications.
As a result, I would work with the factory to cut my wallpaper (or redesign the artwork) in a special way where all pieces are guaranteed to line up.
In addition, I would pay extra for additional adhesive to apply to the wallpaper so it doesn't bubble up or wear out. This way, I have a strong value proposition to compete against the other listings on Amazon.
Different Sourcing Models For Amazon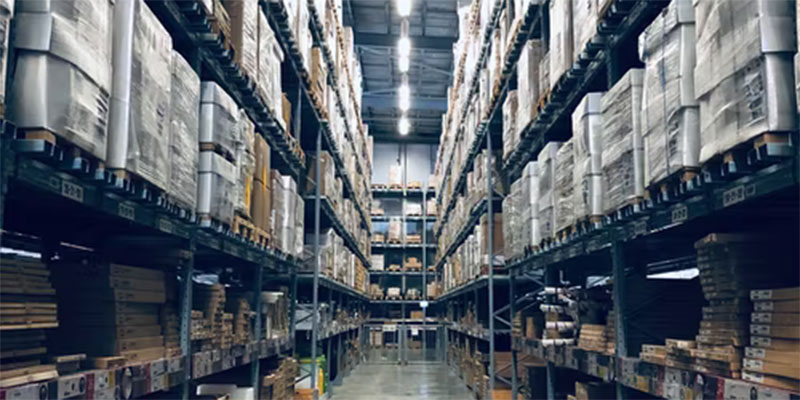 Once you've run the numbers and found a good product to sell on Amazon, you must reach out to suppliers to source your product.
The way you source your Amazon products depends on your business model.
Here's a description of every Amazon product sourcing model for your review.
Amazon Best Sellers Page
The Amazon best sellers page is a page maintained by Amazon that displays the best selling products on Amazon sorted by category.
Currently, you can find Amazon best sellers in the US, UK, Canada, Spain and Germany and the list is updated on an hourly basis.
During the brainstorming process, it helps to browse this page for ideas but keep in mind that products on the best sellers list are extremely competitive and saturated.
Furthermore, the products on this list may have extremely low margins. However, browsing this list can tell you what types of products are trending and may influence your decision on what to sell.
Overall, the top selling products on Amazon change every hour and there's no magic bullet for finding the best product to sell every time.
However, if you use the methods outlined in this post, you'll at least get a base hit and over time, you'll create a profitable Amazon product portfolio.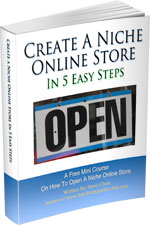 Ready To Get Serious About Starting An Online Business?
If you are really considering starting your own online business, then you have to check out my free mini course on How To Create A Niche Online Store In 5 Easy Steps.
In this 6 day mini course, I reveal the steps that my wife and I took to earn 100 thousand dollars in the span of just a year. Best of all, it's free and you'll receive weekly ecommerce tips and strategies!
Note: This post above may contain affiliate links, which means that I may receive a commission if you make a purchase when clicking a link. Please consult our privacy policy for more information.
Related Posts In Products To Sell On Amazon
About Steve Chou

Steve Chou is a highly recognized influencer in the ecommerce space and has taught thousands of students how to effectively sell physical products online over at ProfitableOnlineStore.com. 

His blog, MyWifeQuitHerJob.com, has been featured in Forbes, Inc, The New York Times,  Entrepreneur and MSNBC.  

He's also a contributing author for BigCommerce, Klaviyo, ManyChat, Printful, Privy, CXL, Ecommerce Fuel, GlockApps, Privy, Social Media Examiner, Web Designer Depot, Sumo and other leading business publications.

In addition, he runs a popular ecommerce podcast, My Wife Quit Her Job, which is a top 25 marketing show on all of Apple Podcasts. 

To stay up to date with all of the latest ecommerce trends, Steve runs a 7 figure ecommerce store, BumblebeeLinens.com, with his wife and puts on an annual ecommerce conference called The Sellers Summit.  

Steve carries both a bachelors and a masters degree in electrical engineering from Stanford University. Despite majoring in electrical engineering, he spent a good portion of his graduate education studying entrepreneurship and the mechanics of running small businesses.