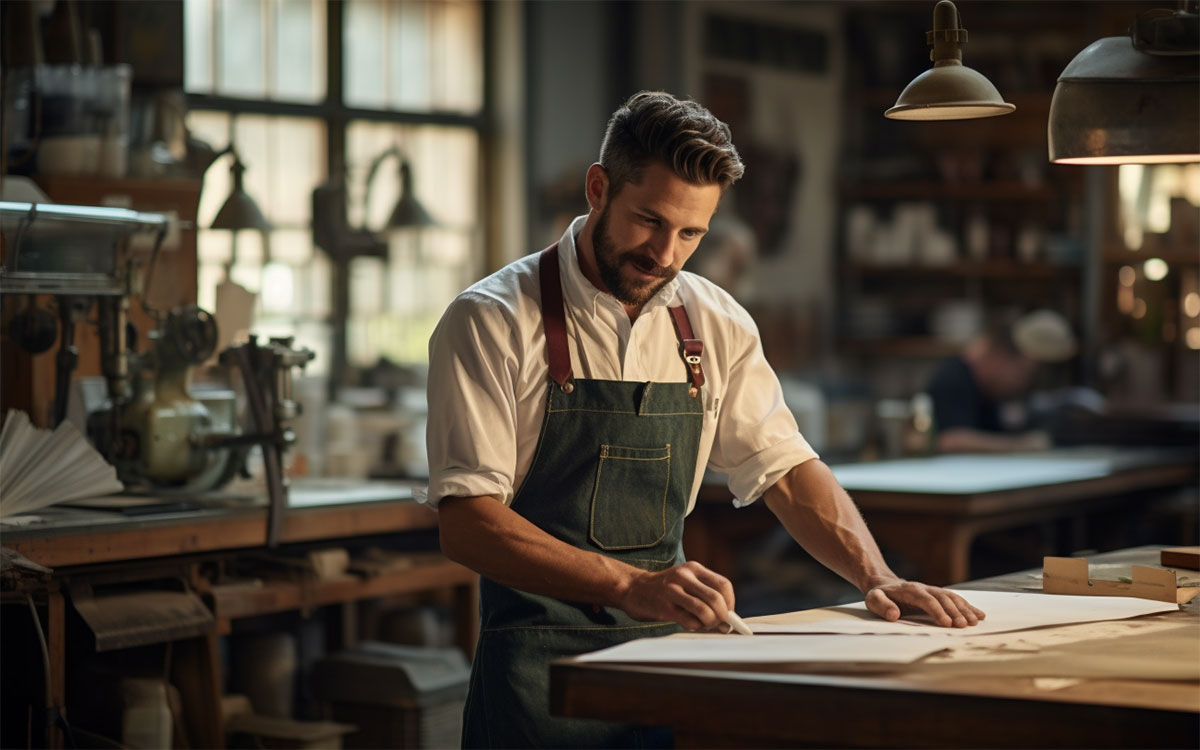 When it comes to selling your own private label products, it's important to find private label manufacturers that you can trust.
After all, your supply chain will provide a solid foundation for your ecommerce business to grow.
Because the cost of labor is generally much lower in developing countries, you'll likely be sourcing your private label products from factories in Asia, India or Mexico.
However, you may be able to find good private label manufacturers in the United States and Europe depending on your price point and the potential margins you can command.
Regardless, finding a private label manufacturer is a straightforward process if you know where to look and how to speak the language.
This guide will provide you with a step by step process for…
Where to find private label manufacturers
How to establish initial contact
How to perform basic due diligence
How to ask the right questions and place your first order
Get My Free Mini Course On How To Start A Successful Ecommerce Store
Are you interested in creating a strong, defensible brand for your products? If so, I put together a comprehensive package of resources that will help you launch your own online store from complete scratch. Be sure to grab it before you leave!
What Is Private Label?
Private label is a product sourcing model where you place your own brand (or label) on a product that a contract manufacturer produces in bulk.
The private label manufacturer is responsible for using their own materials to fabricate your product including the packaging and labeling with your brand collateral.
For example, we sell cocktail napkins under our own private label brand, Bumblebee Linens, but a manufacturer in China produces and packages our napkins for sale.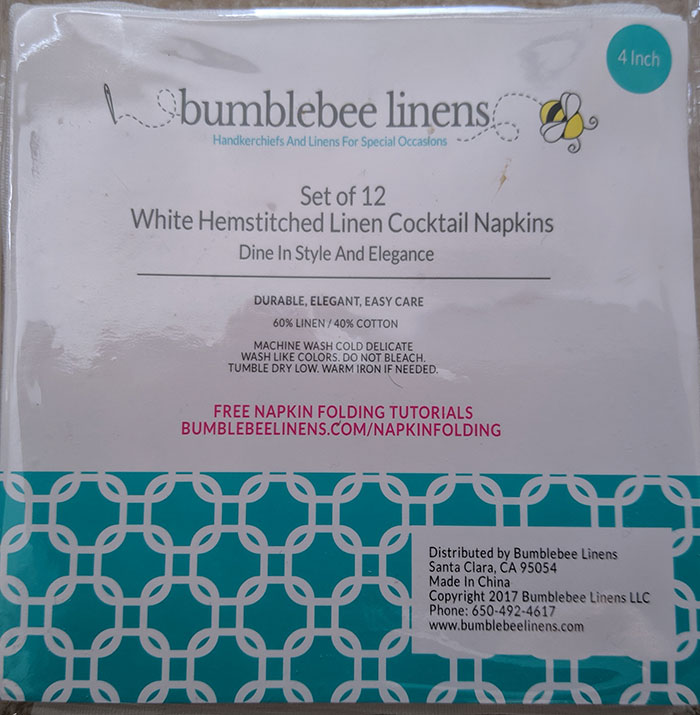 Here's another private label example with the Mother Daughter aprons that we sell online. Our branding and label is sewn into the seam of every apron we sell!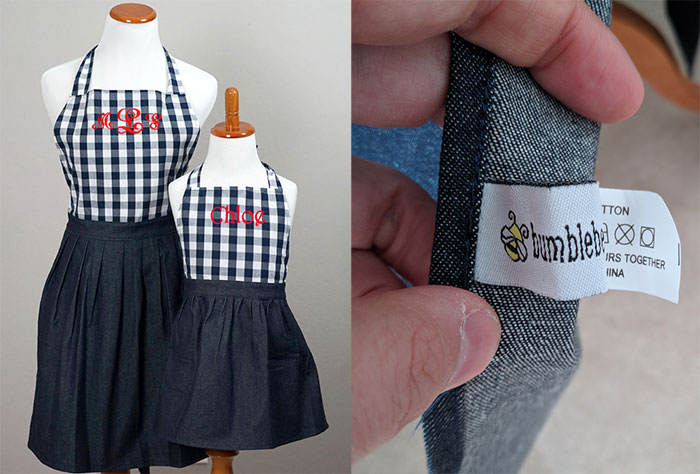 Even big brands like Amazon, Target and Walmart private label their own products for sale to maximize their profit potential.
In fact, Amazon is well known for analyzing their sales data and private labeling the most profitable products sold on their platform.
Below is an example of Amazon private label trash bags that are being sold for 33% less than the leading brand! (BTW, this is so wrong and I hope Amazon eventually gets busted for this).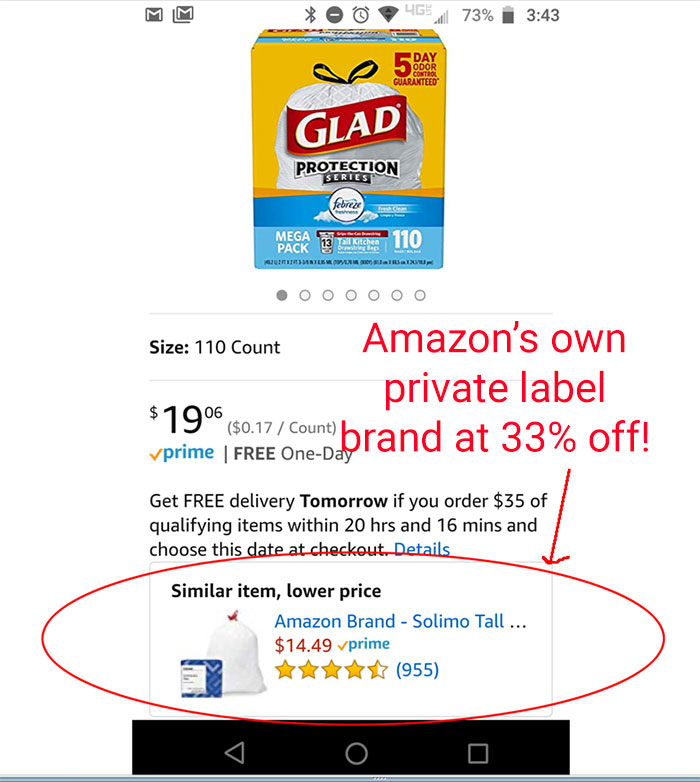 Overall, private labeling your own products to sell is superior to buying and selling wholesale products because you control the brand, the quality and the price.
What Are Private Label Manufacturers?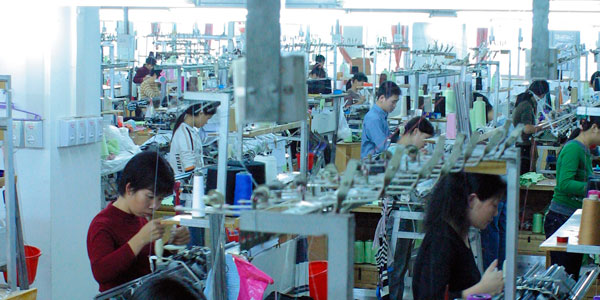 Private label manufacturers are factories that produce generic products intended to be sold under a different brand.
They fabricate all of their products from scratch to your specifications and then sell these products to you at wholesale prices.
You also have the option of creating custom packaging and labeling as well. Once you are ready to place your first bulk order, you can work with your factory on the box design and other design requirements like inserts, artwork etc…
But remember, you have to buy your products in bulk.
In general, every private label manufacturer will have its own MOQ or minimum order quantity and you should expect to buy at least a few hundred units depending on the size and cost of the product you plan on selling.
How To Find Private Label Manufacturers
Back in the day, it was extremely difficult to find private label manufacturers without hopping on a plane and flying to China. But today, it's easier than ever to search and find manufacturers online.
Below are the easiest ways to find private label manufacturers in both the United States and China.
Jungle Scout Supplier Database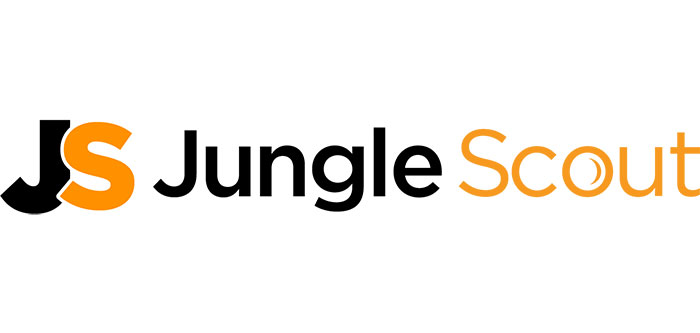 Every single shipment imported by sea is documented on the public record in the United States. And services like Jungle Scout allow you to search the public record to easily discover where companies are sourcing their products from.
For example, if you want to know where Under Armour sources their clothing, simply type it into Jungle Scout, and you'll instantly know which factories they use.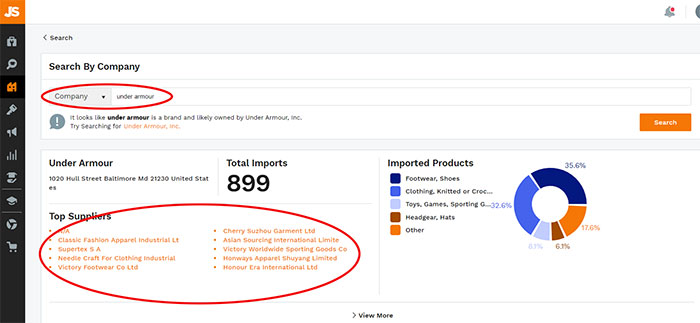 Below is a video that I created which provides a demo on how to use the Jungle Scout Supplier Database.
If you want to follow along with this tutorial step by step, Click here to sign up for the Jungle Scout Web app and save 30%
Alibaba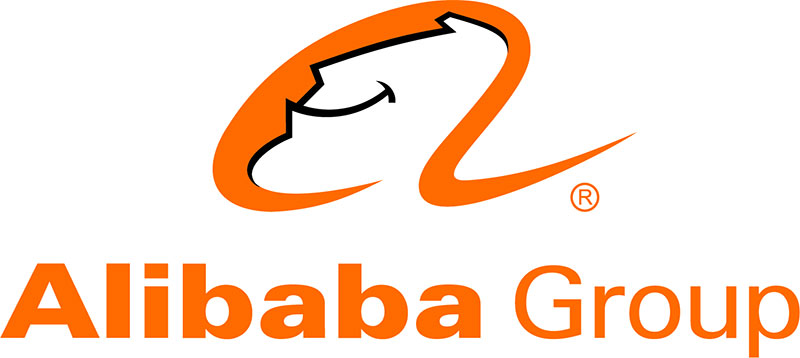 Alibaba is a search engine for private label manufacturers that can be used to find factories and suppliers in China and different parts of Asia.
Simply type in what you want to sell in the search bar and Alibaba will return a bunch of suppliers, prices and minimum order quantities.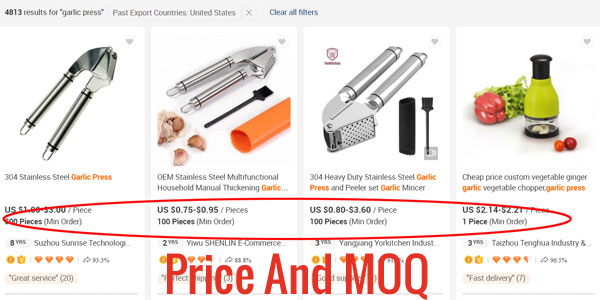 By clicking a button, you can then send the vendor a message and establish contact.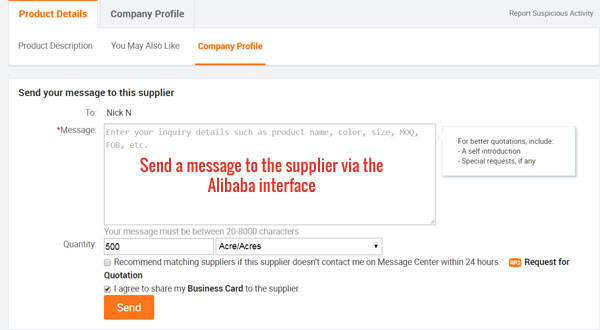 Once you've established contact, you can ask for samples, place orders etc…
If you are worried about purchasing from a Chinese supplier, Alibaba offers a service called trade assurance which acts like an insurance policy so you don't ever get scammed.
For more information, read my post on How To Buy From Alibaba.
Global Sources

Global Sources is a directory of private label manufacturers that connects buyers and factories all over the world.
Similar to Alibaba, GlobalSources is a search engine for Chinese suppliers and you can instantly search for thousands of private label manufacturers entirely online.
Global Sources also offers a range of services which include product sourcing, shipping logistics and market research to help private label sellers find products to sell online.
Twice per year, Global Sources runs a tradeshow called the Global Sources Summit in Hong Kong where thousands of private label suppliers meet to show off their new product lines.
Canton Fair

The Canton Fair is held in GuangZhou, China twice a year (Usually during the end of May and the beginning of November) and is one of the largest private label sourcing shows in the world.
Factory owners from all over Asia congregate and you can easily find a private label manufacturer that either carries what you want to sell or can make what you want to sell.
Most suppliers also have physical samples in their booth so you can touch and feel the goods first hand before committing to a purchase.
By attending the Canton Fair, you can save time by communicating and negotiating deals face to face. Most companies can speak adequate English and the fair is easy to navigate without knowing Chinese.
Google Search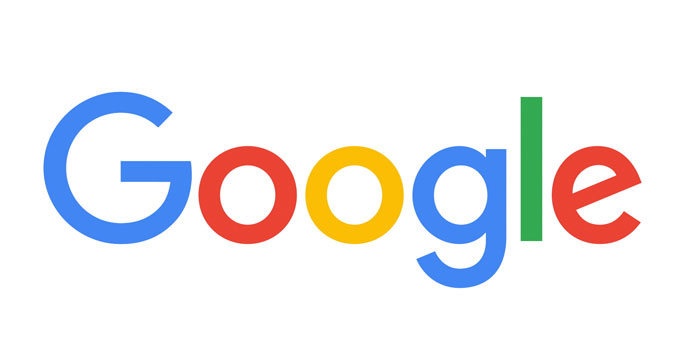 In most cases, a simple Google search can turn up private label manufacturers in your niche. This method generally works well with commodity items like clothing, supplements, electronics, food, cosmetics and fragrances.
The search queries you should use are simple. Simply Google…
"Your products + private label manufacturer"
"Your products + white label"
Editor's Note: Certain manufacturers may synonymously interchange the terms white label and private label.
For example, let's say I want to sell private label vitamins. A simple search for "private label vitamins" yields the following results.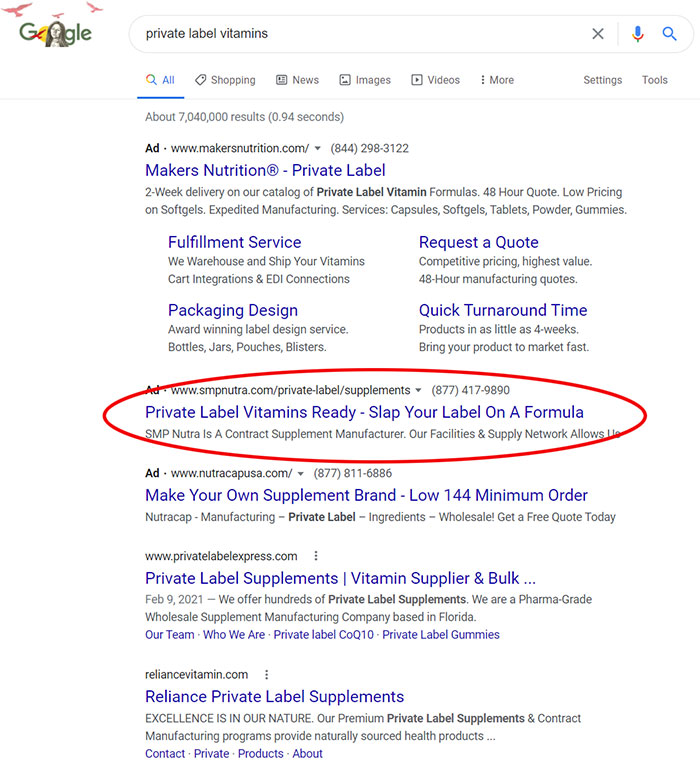 When it comes to commodity items, you can sometimes find private label manufacturers that are local to where you live.
ThomasNet.com

ThomasNet is a private label supplier directory that mainly caters to the United States. It's 100% free and you can search for manufacturers by product and location.
For example, let's say I want to sell protective laptop cases online. A simple search for "laptop cases" on ThomasNet.com yields the following.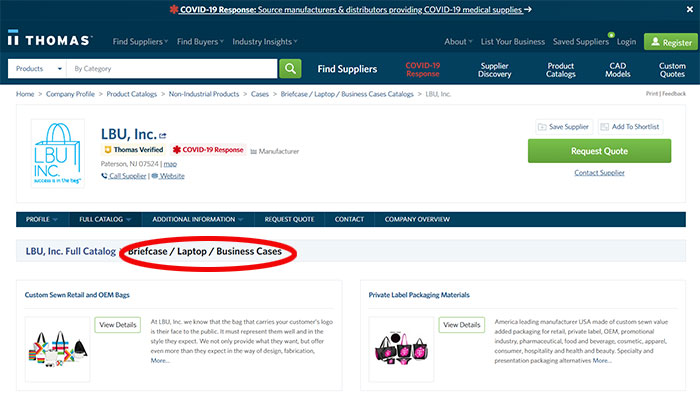 From this page, you can contact the supplier directly through ThomasNet and ask for a quote and pricing for what you want to make. This particular example yielded a manufacturer in New Jersey and you'll find that most manufacturers are in the US.
ReferenceUSA (Data Axle)

RefernceUSA(or Data Axle) is a searchable database that can be used to find private label suppliers in the United States.
ReferenceUSA is 100% free to access for most libraries, government and academic institutions and you can find up-to-date data on US based businesses. For example, you can…
Locate any type of company nationwide
Find business opportunities and suppliers for your ecommerce store
Find manufacturers to produce your products
The catch is that you can only access their services through your local library or academic institution. But some libraries will allow you to use ReferenceUSA from your computer at home with a library card.
Once you have access, you can conduct a search to find private label manufacturers near where you live in the United States.
To conduct a search, enter what you are looking for in the search bar.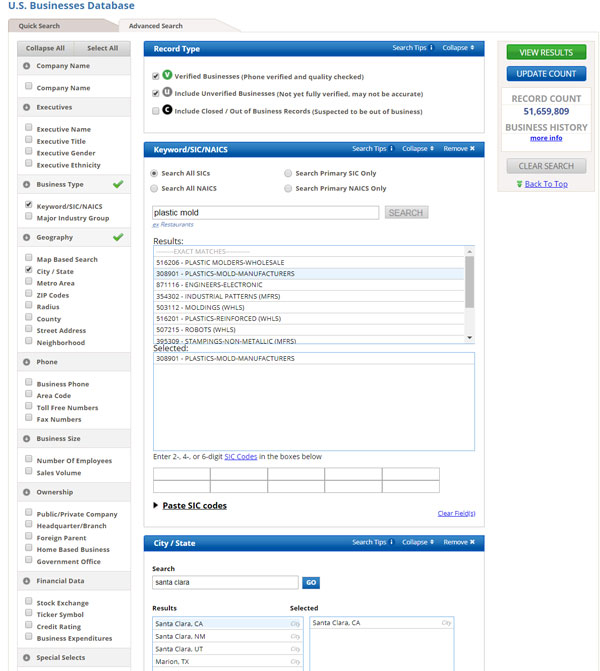 Then, click on "View Results" and you'll be presented with a list of manufacturers in your area.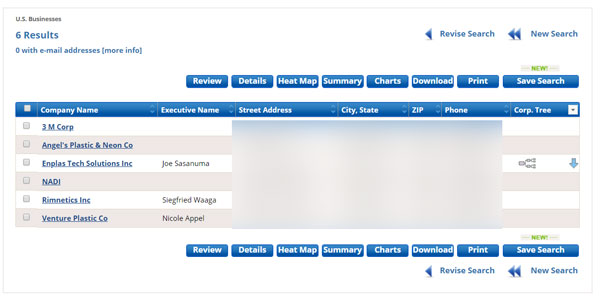 Overall, ReferenceUSA is a great way to find contact information for any business in the United States. However, you will have to manually sift through the results to find private label manufacturers.
China Sourcing Agent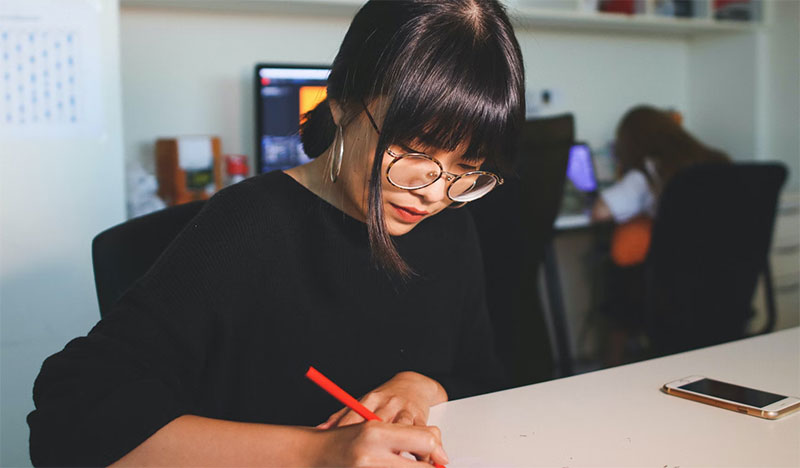 China sourcing agents are paid consultants that help you find private label manufacturers in China.
Sourcing agents can pre screen factories for you, negotiate pricing on your behalf and help you with quality control for the private label products you import from China.
The only disadvantage of using a China sourcing agent is that you must pay them 5% of your total cost of goods as a finders fee. In addition, you can not bypass your agent once you've found a good factory.
However, a China sourcing agent can drastically cut down on the time it takes to find a good private label manufacturer.
Made In China

Made-In-China.com is a private label supplier directory that connects buyers with Chinese factories all over the world.
Similar to Alibaba and Global Sources, you can find over 40 million products from electronics to clothing and office supplies.
Made In China audits all of their suppliers for quality and you can access full reports for every manufacturer on the platform.
If you are unable to find a private label manufacturer on Alibaba or Global Sources, Made-In-China is the 3rd largest B2B platform in China.
DHGate

DHGate is an online marketplace that connects buyers with Chinese factories all over the world.
In general, the suppliers on DHGate are not factories and do not manufacture their own products. However, you can find businesses who are willing to re-package their products under your brand (also known as white labeling).
Simply perform a search for "private label" or "white label" and contact these suppliers directly.
Alanic

Alanic is a private label manufacturer of high quality apparel and accessories for men, women and children in the USA.
They manufacture all of their own clothing in house and offer a complete suite of OEM clothing and private label services.
By taking advantage of their state of the art manufacturing equipment and facilities, you can launch your own clothing line to your exact specifications.
All garments are branded with your logo and labelled exactly how you like.
Denim Manufacturing

Denim Manufacturing is a private label clothing manufacturer that specializes in denim fabrics.
By sending Denim Manufacturing an existing garment or a drawing of your clothing design, they can help you launch your own private late denim line without any experience.
Furthermore, they can also dropship your products so you don't have to worry about fulfillment.
Wordans

Wordans is a leading wholesale supplier of clothing in the USA.
They specialize in blank apparel which can be used to customize your own private label designs if you are a company, embroiderer or clothing print shop.
All products are available in 10 different colors with tearaway labels if you want to resell them under your own brand.
Modalyst

Modalyst is a private label dropshipper of millions of products from AliExpress.
By installing their app, you can connect your ecommerce store to products from AliExpress that can be white labelled or repackaged under your own brand.
For example, you can create custom hang tags and stickers for the products you dropship through Modalyst. All orders will be dropshipped to your customers with your own branded packaging.
MANA Products

MANA Products is a private label manufacturer of cosmetics and skin care.
They offer clean and vegan skincare formulas which can be tailored to your liking and sold under your own brand.
MANA offers the following services for private label sellers.
Product research and development
Packaging design
Supply chain management
Distribution and logistics
Quality control
Regulatory consulting
All MANA products are made in the USA and FDA compliant.
Max Private Label

Max Private Label is a private label manufacturer of hair care products such as shampoos, conditioners and styling creams for men, women and pets.
All of their processes are cGMP-compliant and they can produce all types of personal care products including hair care, skin care and body care.
Max Private Label also offers packaging and filling services for all types of liquid and ointment products including hot fill, gels and alcohol based products.
In addition, Max Private Label can help you with product design and formulas and provide consulting services for manufacturability.
Gertex Hosiery

Gertex Hosiery is a private label manufacturer of apparel and accessories and they specialize in creating trendy clothing, hats, jewelry and home decor.
Founded in 1958, Gertex helps clients source and create their own branded products from start to finish.
Gertex works with a variety of factories and suppliers and adhere to all testing guidelines required by law. All warehousing and distribution capabilities are based in Canada.
Vox Nutrition

Vox Nutrition is a private label manufacturer of supplements and vitamins in the United States.
Vox Nutrition specializes in…
Private label nutrition and nutraceutical supplements
Private label vitamins
Private label sports nutrition supplements
Private label hair and beauty products
Private label weight loss supplements
If want to sell your own private label supplements, Vox can also help you with custom formulations, bottling, package design and dropshipping and fulfillment.
Tex Bev

Tex Bev is a private label manufacturer of beverages. They specialize in full service manufacturing and co packing and help brands create their own custom beverages and distribution.
Based in the USA, Tex Bev can help bring your own private label drinks to the masses. They create both alcoholic and non-alcoholic beverages and offer a wide variety of packaging and label design options.
They offer full recipe development for…
Cold brew coffee
Hard cider
Energy drinks
Canned juices
TradeKey

Tradekey is a marketplace of private label manufacturers that connect sellers to Chinese factories online.
They have over 9.6 million members and offer a range of services such as market research, marketing and promotion and product development.
In addition to a directory of suppliers, they also provide custom services to help buyers find factories to manufacture their private label products.
Hawthorn

Hawthorn is a private label manufacturer of clothing and accessories based in the UK. What sets Hawthorn apart from other factories is that they offer low MOQs.
The minimum order quantity for most designs start at only 50pcs. Every garment is made to order and fully customizable at any quantity.
This makes Hawthorn a perfect private label manufacturer for small clothing brands.
Best Shoe Factory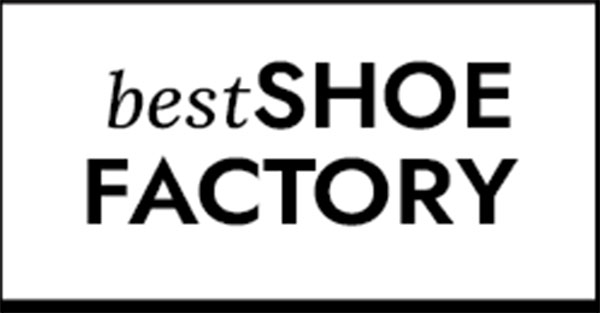 Best Shoe Factory is a private label manufacturer of shoes. By submitting your design, materials, quantity and sketches, Best Shoe Factory will respond to your inquiry within 12 hours.
Once a design has been finalized, they will create a sample for you within 2 weeks.
The minimum order quantities are 120 pairs for leather shoes and 500 pairs for canvas. Certain higher end shoes can have minimums as low as 10 pairs depending on the design.
Best Shoe Factory is located in Wenzhou China and has an office in New York City.
Manufactured
Manufactured is a private label manufacturer of electronics and hand held devices.
Based in Culver City, CA, Manufactured is an all in one manufacturing solution that will help you create a product from complete scratch.
They assist you with product design, sourcing, prototypes, production, quality control and shipping. From design all the way to delivery, Manufactured will take care of the entire process end to end.
Qalara

Qalara is a private label manufacturer of home goods including home decor, home furnishings, kitchen & dining and furniture.
Founded by Aditi Pany, an MBA graduate from Stanford University, Qalara has over a decade of experience in lifestyle retail and offers over 100,000 products from verified suppliers.
Most of Qalara's suppliers allow you to develop your own private label designs or product ideas as long as you are willing to purchase a minimum order quantity.
Custom private label designs typically require a sampling process and can take around 60-90 days before delivery.
Domestic Vs Overseas Private Label Manufacturers

Overseas private label manufacturers will offer the lowest prices vs domestic suppliers because the labor costs are significantly less.
For example, a handkerchief manufactured in the US would cost us $4/piece but costs only $.50/piece in China. This is a huge difference!
However, it sometimes makes sense to have your private label products manufactured domestically to avoid the hassle of overseas shipping and communication.
Overall, here are the pros and cons of going domestic versus overseas.
The Pros Of Domestic Manufacturing
It's A Strong Selling Point – There's a lot of anti-Chinese sentiment in the US right now and some customers may be willing to pay a premium for domestically made goods.
Higher Quality Labor And Manufacturing Standards – Factories in the US (and Europe) must follow stricter government standards when producing your products.
No Language Barrier – Everyone speaks your language in your home country.
Accessibility – You can hop on a plane and visit your manufacturer at any time.
Fast Shipping – You can usually obtain your products within a week if they are in stock.
The Cons Of Domestic Manufacturing
Higher Prices – Depending on the amount of labor involved, the cost of manufacturing in the US will easily be at least 4X more expensive than China.
Less Selection – Because there is so little manufacturing done in the US today, it's generally harder to find factories to produce your products.
The Pros Of Overseas Manufacturing
Low Prices – You can easily save 4X the cost by going with an overseas factory
Large Selection – Because most products are made in China today, you'll have access to a huge library of factory choices.
Online Directories – Online directories like Alibaba and Global Sources have made it super easy to find private label manufacturers online.
The Cons Of Overseas Manufacturing
Poor Quality Control – Chinese factories often try to cut corners to meet your price point. As a result, you should pay for an inspection.
Poor Intellectual Property Protection – Private label manufacturers may take your design and sell it to other businesses.
Language Barrier – It may be difficult to communicate with your suppliers because English is not their native language.
Long Lead Times – It can take several months to produce and ship the products to your warehouse. Shipping will also be expensive.
Customs Duties And Tariffs – All imported products must go through customs which may incur additional costs.
What To Look For In Private Label Manufacturers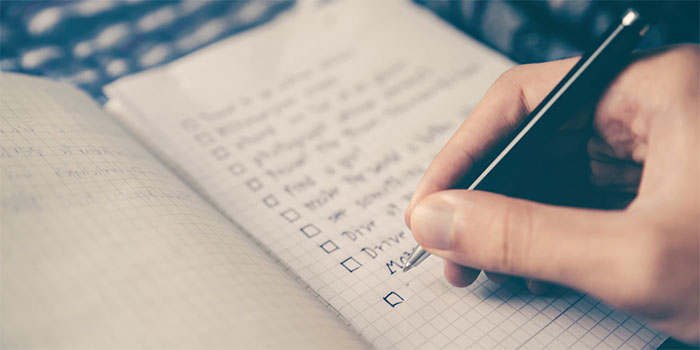 Here's what I personally look for when selecting a private label manufacturer. First off, the manufacturer must be able to produce whatever you want to sell to your EXACT specifications.
As a result, you should focus on private label manufacturers who specialize in what you want to sell.
For example, if you find a factory that produces cell phone cases as well as t-shirts and textiles, that should raise a red flag.
In general, a good factory specializes in a specific type of product and only produces that one type of product.
Product Quality
Aside from being able to produce what you need, a good private manufacturer must also make high quality products. Before placing any bulk order, you must request a sample.
A sample will cost significantly more money than your final mass produced product, but a sample will allow you to gauge the quality and manufacturing capability of your supplier.
Never buy in bulk UNLESS you've acquired a golden sample of your product. Then, when you are ready to place your first order, make sure you hire an inspector in China to manage quality as products come off the line.
We use QIMA to inspect all of our shipments at the factory.
Pricing
It doesn't make sense to sell a product unless you can make a profit. As a result, you should negotiate with a number of different private label manufacturers to obtain the best price.
As you are looking for private label manufacturers, you should already know your price thresholds and how much you are willing to pay.
For example, if you plan on selling on Amazon, make sure you check the average selling price for your product to ensure that you can achieve at least a 66% profit margin.
Reliability
Aside from quality and pricing, reliability is probably the most important quality to look for in a private label manufacturer.
If you find that your supplier is not responding to your emails or avoiding your questions entirely, then that's a sign that your manufacturer is going to be flaky.
Before you place an order, make sure you ask them about delivery times and check their track record of on time shipments with Alibaba (more on this later).
How To Prescreen Your Private Label Manufacturers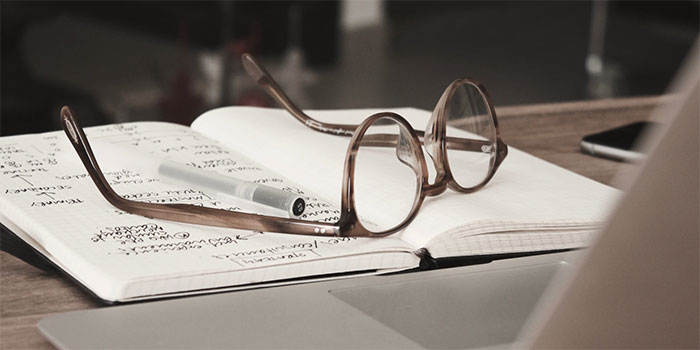 Before you engage with any private label manufacturer, you should first do some due diligence. Alibaba and other supplier directories provide public reviews and ratings for you to look at.
Since buying a private label product for sale can be a significant investment, you should take the time to read both the positive and negative reviews.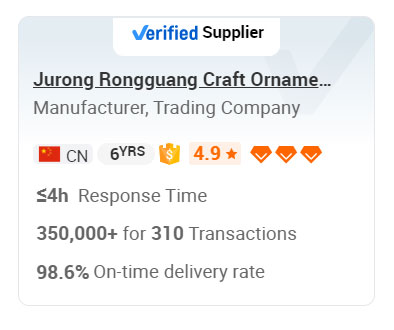 For example, this handkerchief supplier passes my initial screen because…
Alibaba Verified Supplier – Companies can pay Alibaba to verify that they are a legit business in China
Fast Response Time – This company responds to inquires within 4 hours which is extremely fast.
98.6% On Time Delivery Rate – Anything above 95% is great.
6 Years In Business with a 4.9 Star Rating – I generally only work with factories older than 5 years.
If you conduct a search for any company on Alibaba, you'll find other details which may influence your decision.

For example, it's important to find out whether the manufacturer has ever dealt with customers in your home country. In example above, Juring Rongguang derives 40% of its business in the United States which is a good sign.
Questions To Ask Private Label Manufacturers
Once you've done some basic due diligence, it's time to reach out to your private label manufacturer. Probably the most important question to ask is whether they offer private labeling in the first place:).
While almost every factory in China offers private labeling, some suppliers in the United States do not. Regardless, it's important to ask this question upfront to save time.
Once you've established that you can place your brand on their products, the following questions can be tailored to your specific needs.
What is your minimum order quantity(MOQ) and pricing? – Private label manufacturers come in all shapes and sizes. Some factories are used to working with large companies like Target or Walmart. Others cater to smaller sellers and it's important to find this out upfront to avoid wasting time. If the MOQ you are presented is way too high, that means that the manufacturer is likely out of your league.
Can you make modifications to the product? – The goal of any private label business is to offer unique products and you should sell a better mousetrap than what's currently available. Make a list of changes and requirements for your products and then ask if the manufacturer can make your required modifications.
Do you have any customers in your home country? – In general, you never want to work with any private label manufacturer unless they already have customers in your home country. If they are not familiar with your country's rules and regulations, you could be in for a world of hurt if they use illegal or unauthorized materials during production.
What is your preferred payment method? – Most business is conducted via wire transfer but you may be more comfortable paying via Paypal. If this is your first time buying, then you may want to use trade assurance which is Alibaba's escrow service. Not every supplier supports trade assurance so it's worth asking if they do.
What are the lead times for manufacturing? – Some factories can take several months to produce your products. For example, one product we sell literally takes 6 months to make because they are handsewn by Chinese artisans in rural China. Make sure you find out how long it will take before your products are shipped.
What are your shipping methods and incoterms? – I usually ask this question once I'm ready to place my first bulk order but it pays to know whether you'll need to hire a freight forwarder or not.
In general, you should not try to cram all of the above questions into a single email. Instead, go through the questions above in a logical progression that feels natural.
Here's an example outreach email that I use.
Hi Alibaba Supplier Name,

My name is Steve and I'm a buyer for Bumblebee Linens and we specialize in selling handkerchiefs. In fact, we are the largest seller of handkerchiefs on the Internet. We are interested in carrying many of the items that you have to offer.

Specifically, I would like to get pricing and availability for the following items

"list the items…provide photos if you have them"

Please send pricing in 500,1000 and 5000 unit quantities. Also, if you could send us your product catalogs, lead times for manufacturing, and MOQ we would greatly appreciate it.

Thank you,
Steve
The Pros And Cons Of Selling Private Label Products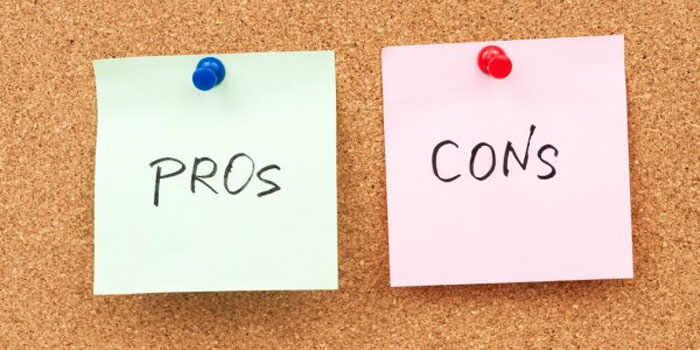 When deciding whether to sell private label products versus traditional wholesaling or dropshipping, you have to understand the pros and cons.
As mentioned earlier, most ecommerce business owners are drawn towards private labeling because of the branding and control but selling private label products requires more work and up front cost.
Below are the major pros and cons between selling private label vs dropshipping and traditional wholesale.
Pro: Private Labeling Offers Much Higher Profit Margins
When you manufacture your own products in bulk, your sourcing costs go way down. Some of the private label products that we sell in our store command 90%+ margins.
If you compare this to traditional wholesaling which caps out around 50% margins or dropshipping which caps out at 30% margins, you'll soon realize that private labeling offers much more money making potential.
Pro: Private Labeling Allows You To Establish Your Own Brand
If you think about it, every product sold today is just another commodity. The main criteria that drives our purchases is the brand.
My wife buys Apple because she likes their products. I buy Tide laundry detergent because of the brand. We only use Charmin toilet paper in the house.
Are there other versions of these products that we could buy that are just as good? Absolutely! But we are loyal to the brand. As a result, the main and biggest advantage of selling private label is the ability to establish customer loyalty and trust.
Repeat business is everything in ecommerce and selling private label products will allow you to create a lasting business that stands the test of time.
Con: Selling Private Label Costs More To Start
While you can start a dropshipped business for less than $3 or a traditional wholesale business for less than $500, private labeling requires a significantly higher upfront cost.
In fact, the minimum cost to launch a private label product is around $2000-3000. This may sound like a lot of money, but going the private label route gives you the best chance to succeed in the long run.
Con: Private Label Products Take Longer To Source
Because you will likely be importing your private label products from overseas through China wholesale manufacturers, your shipping and lead times will be much longer.
For our linens business, it can sometimes take up to 4 months for us to receive our products from China. In addition, there are sometimes language barriers and miscommunications that cause production to be further delayed.
Overall, succeeding with private label products requires careful planning and patience.
Next Steps
Once you've decided which products you want to sell and found a private label manufacturer, it's time to start selling!
From here, make sure you sign up for my free 6 day mini course on how to start a profitable online store!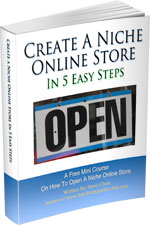 Ready To Get Serious About Starting An Online Business?
If you are really considering starting your own online business, then you have to check out my free mini course on How To Create A Niche Online Store In 5 Easy Steps.
In this 6 day mini course, I reveal the steps that my wife and I took to earn 100 thousand dollars in the span of just a year. Best of all, it's free and you'll receive weekly ecommerce tips and strategies!
Note: This post above may contain affiliate links, which means that I may receive a commission if you make a purchase when clicking a link. Please consult our privacy policy for more information.
Related Posts In Products To Sell On Amazon
About Steve Chou

Steve Chou is a highly recognized influencer in the ecommerce space and has taught thousands of students how to effectively sell physical products online over at ProfitableOnlineStore.com. 

His blog, MyWifeQuitHerJob.com, has been featured in Forbes, Inc, The New York Times,  Entrepreneur and MSNBC.  

He's also a contributing author for BigCommerce, Klaviyo, ManyChat, Printful, Privy, CXL, Ecommerce Fuel, GlockApps, Privy, Social Media Examiner, Web Designer Depot, Sumo and other leading business publications.

In addition, he runs a popular ecommerce podcast, My Wife Quit Her Job, which is a top 25 marketing show on all of Apple Podcasts. 

To stay up to date with all of the latest ecommerce trends, Steve runs a 7 figure ecommerce store, BumblebeeLinens.com, with his wife and puts on an annual ecommerce conference called The Sellers Summit.  

Steve carries both a bachelors and a masters degree in electrical engineering from Stanford University. Despite majoring in electrical engineering, he spent a good portion of his graduate education studying entrepreneurship and the mechanics of running small businesses.