Most people who start their own ecommerce stores are often hesitant to import their goods from overseas. And their fear is understandable.
After all when you're dealing with a vendor that is over ten thousand miles away, every little bit of miscommunication is magnified by 10X. And if you factor in the language and cultural barriers, it can be quite intimidating to pay a large sum of cash to someone in a completely different country.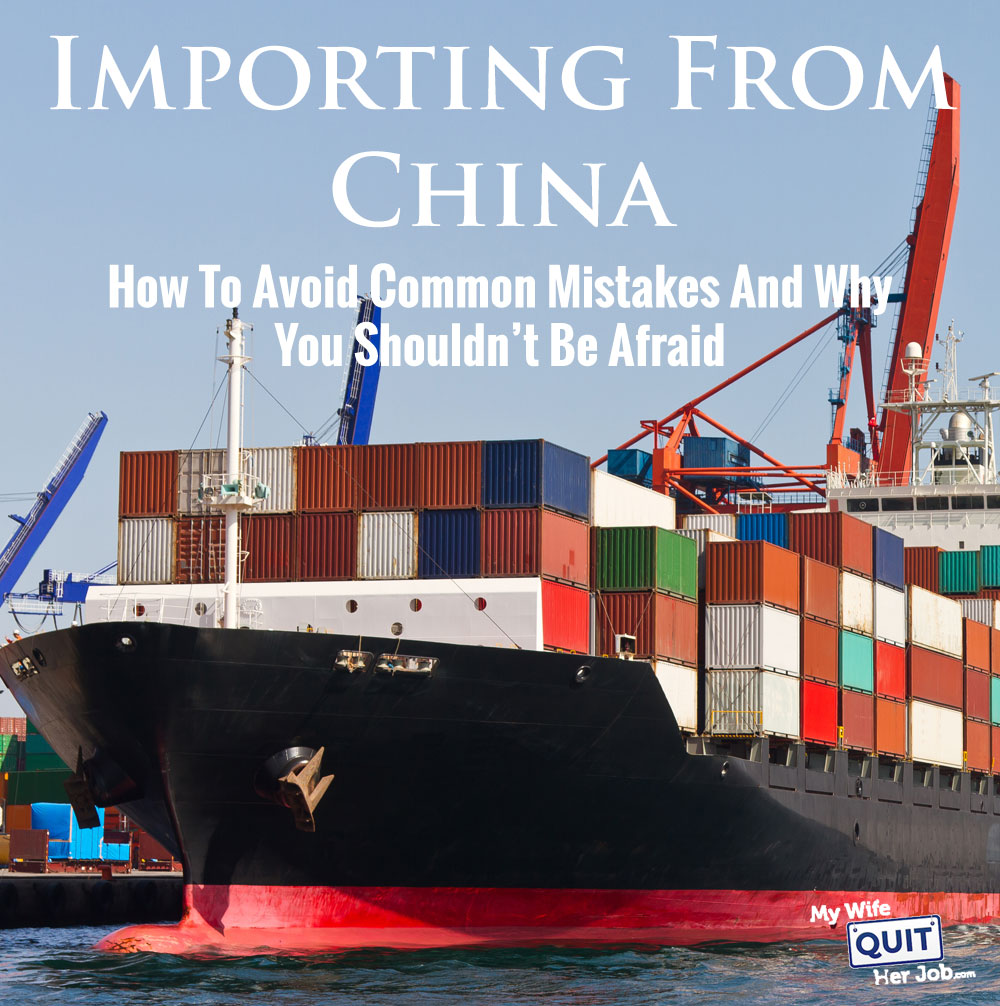 But the reality is that importing goods from China or any foreign country is not that difficult as long as you are careful and know what to expect.
In this post, I will address some of the most common fears and myths involved in importing your goods from China and hopefully show you that buying goods from overseas isn't as intimidating as it sounds.
Myth #1: Asian Vendors Can't Speak English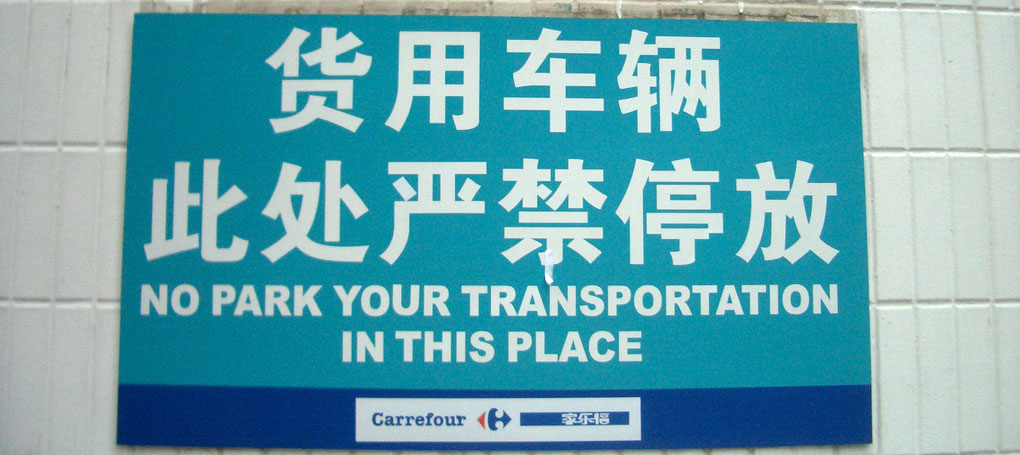 Most people think that doing business with a Chinese vendor requires an interpreter. But in all my years of doing business overseas, not once have I ever felt the need to hire a translator.
Wait a sec Steve… Aren't you Chinese? Don't you speak the language? The truth is that my Chinese is horrible.
While I'm technically Chinese, I was born in the United States and I would estimate that my language skills are on par with a preschooler or a kindergartener. Sure, I can tell someone very confidently that I need to go potty but that's about it.
In fact one time I tried to bust out my Chinese with a vendor at the Canton Fair and he gave me a puzzled look and ended up replying to me in English!
The reality is that almost every Chinese vendor has at least one person who can speak English semi-fluently. And more often than not, they all have a decent grasp of written English.
As a result, communicating with your vendor should be relatively straightforward if you simply stick with email.
Don't be intimidated by the language barrier!
Myth #2: Most Asian Vendors Are Out To Rip You Off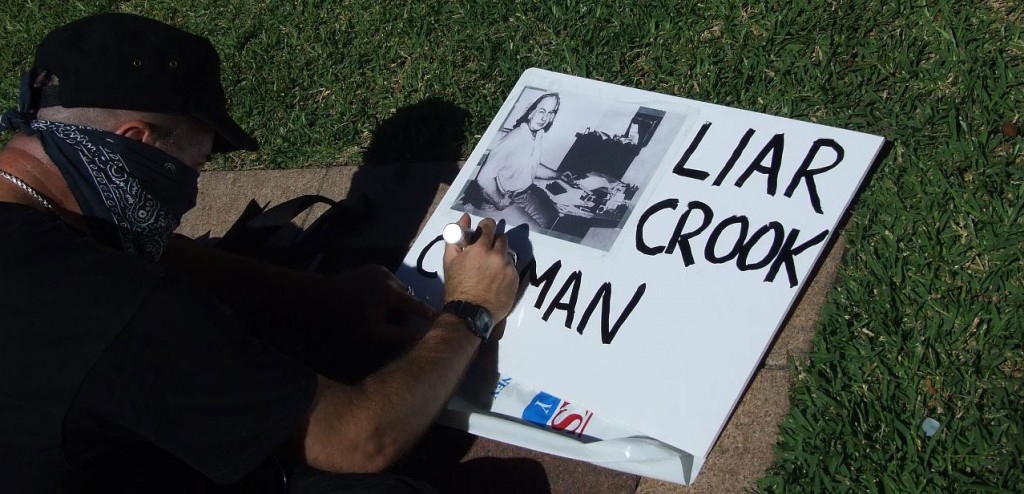 While it is true that there are scammers and con artists in every industry, I have yet to encounter a vendor who intentionally tried to rip me off. In fact if you do just a little bit of due diligence, you can easily sort the bad vendors from the legit ones.
For example, you can arrange a Skype chat with your vendor to get an idea of who you are dealing with. You can have them provide you with a virtual tour of their facilities.
You can also ask if they work with other businesses in your home country and take a look at their existing clientele. Use services like Panjiva or Import Genius to verify their claims. In general, I try to stick with vendors who are accustomed to working with US companies to keep things simple.
One thing that my wife and I also like to do is to attend the Canton Fair which takes place in GuangZhou, China twice a year. If a vendor has a booth at the fair, then you can pretty much bet that they are a legit vendor.
And even if you can't make it all the way out to China, you can still find legit vendors by looking at trade show catalogs. For example, you can go to the Canton Fair website and download a copy of their directory to see if your vendor is on the list.
In general, as long as you are careful about who you work with and do the research, you can easily avoid the scam artists.
Myth #3: Quality Control Problems Can Not Be Avoided

One of my biggest early concerns with importing a large quantity of linens into the United States was quality control.
Most transactions with overseas vendors are done via wire transfer. As a result, once you have received your merchandise, you are pretty much stuck with it and there's no easy way to make a return.
So what's stopping a vendor from shipping you complete and unsellable crap? Nothing really. But there are many steps that you can take to prevent this from ever happening.
The first line of defense is to request samples made from the exact batch of materials from your production run. Note: The last part of this statement is extremely important.
When you initially ask a vendor for a sample, chances are that they are going to ship you something that was made from excess material from a different production run. Sometimes, they'll ship you left over stuff that's been sitting on their shelves for months.
As a result, the sample you receive may not be representative of the final finished product.
My wife and I made this mistake many times when we first started out. We would ask for a sample which would look fantastic only to get shipped product made from a much thinner, lower quality material when we purchased in bulk.
Today, we always ask for samples made from the exact fabric that is going to be used in final production.
We also have the option to enlist a 3rd party inspection company to physically go through our goods in China before they are shipped. Not a big deal.
Myth #4: Asian Vendors Are Just Out To Make A Quick Buck
With all of the bad press coverage regarding manufacturing scandals in China, the media has led us to believe that all Asian vendors are out to make a quick buck regardless of quality.
But while there are vendors like that out there, I've found that most Chinese businesses that I've personally dealt with are in it for the long haul. In other words, establishing a long term business relationship with you is their primary goal.
For my wife and I, we always begin every new vendor relationship with a small purchase and gradually work our way up to larger orders over time as our mutual trust builds. Over the years, our vendor relationships have become so strong that we'll often get shipped merchandise without having to pay anything in advance.
One time, a vendor accidentally shipped us a large batch of bad product and we decided to complain about it. Now technically the shipment was paid for, we were stuck with it and they could have told us to beat it. But instead, they worked with us to find an acceptable resolution to the problem.
When we could not come to an agreement on price, we ended up returning all of the merchandise back to China. But here's what was hilarious.
Instead of shipping the merchandise back to China which would have been expensive, they ended up sending a random relative/friend to pick up the merchandise and take it back with them in suitcases on their next visit back home to China.
Anyway the point that I'm trying to make is that all of the Asian vendors that we've worked with legitimately care about the relationship. The purchases we make are not one and done. They are our partners for the long haul.
As long as you start out with small orders and gradually expand, you can weed out the "get rich quick" guys and focus on the factories that you want to work with on an ongoing basis.
Conclusion
When it comes to sourcing product for your online store, chances are that you will be able to find much better pricing overseas. Now importing goods from Asia can be intimidating if it's your first time.
But if you start out with very small orders to get your feet wet and gradually grow over time, the process instantly becomes much more manageable with less perceived risk.
Importing your products from overseas is quite doable. You don't have to buy an enormous quantity of goods. You don't have to risk a lot of money. You just have to be willing to take a small chance.
If you are interested in learning more about how to import products from Asia, consider signing up for my full blown class. I'll teach you how to find vendors for your store and hold your hand throughout the entire importing process.
photo credit: Don't Park Here No More making signs on the go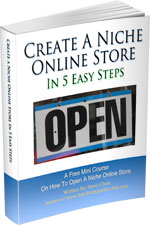 Ready To Get Serious About Starting An Online Business?
If you are really considering starting your own online business, then you have to check out my free mini course on How To Create A Niche Online Store In 5 Easy Steps.
In this 6 day mini course, I reveal the steps that my wife and I took to earn 100 thousand dollars in the span of just a year. Best of all, it's absolutely free!
Note: This post above may contain affiliate links, which means that I may receive a commission if you make a purchase when clicking a link. Please consult our privacy policy for more information.
Similar Posts
Have you read these?