If you've considered importing from China for your ecommerce business, you're not alone. Last year, China's exports to the US reached $506.3 billion.
Buying from factories in China is attractive because you get access to inexpensive labor, production, and raw material costs.
However, if you are importing from China for the first time, the process can be overwhelming and intimidating for new merchants.
In this step by step guide, I explain everything you need to know about importing from China to the US, including how to find suppliers, how to arrange cargo transport, and how to understand the costs involved with the process.
Get My Free Mini Course On How To Start A Successful Ecommerce Store
If you are interested in starting an ecommerce business, I put together a comprehensive package of resources that will help you launch your own online store from complete scratch. Be sure to grab it before you leave!
Why Import From China?
Cheap labor, low manufacturing costs, an easy import process, and efficient mass production are the primary reasons you should import from China.
Cheap Labor And Low Manufacturing Costs
As per Statista, the per-hour manufacturing labor costs in China were $6.50 in 2020. By comparison, the average manufacturing labor cost in the US was around $25 per hour – almost four times higher than in China.
Moreover, US labor costs are projected to reach $28.51 per hour in 2024, meaning that manufacturing in the US will only get more expensive.
Easy To Import Into The US
Since China is the US's largest trading partner, many companies like QIMA, can help you with product and factory inspections, compliance tests, quality checks, and more.
You don't need to visit Chinese factories to place bulk orders.
You can arrange for shipments, pay import duties, and clear your shipment through customs from the comfort of your home.
High Efficiency
Low labor costs and a large population means that China can always find staff who are willing to work, even on short notice. Chinese factories can handle large production runs that require manual labor at inexpensive prices.
You can also rebrand Chinese products under your brand name through private labeling. Most brands on Amazon use Chinese factories for private labeling and customizations.
How To Import From China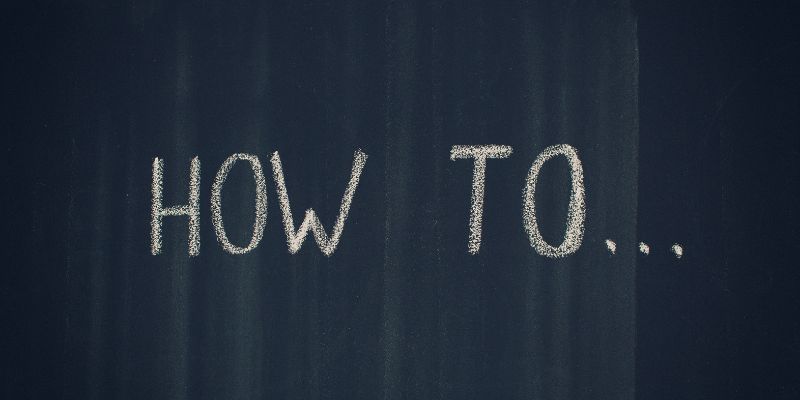 There are five steps to importing goods from China to the US: finding products to import (product research), choosing the right supplier, purchasing products, arranging transport, and clearing customs. Here's a closer look at each step.
Step 1: Find Products To Import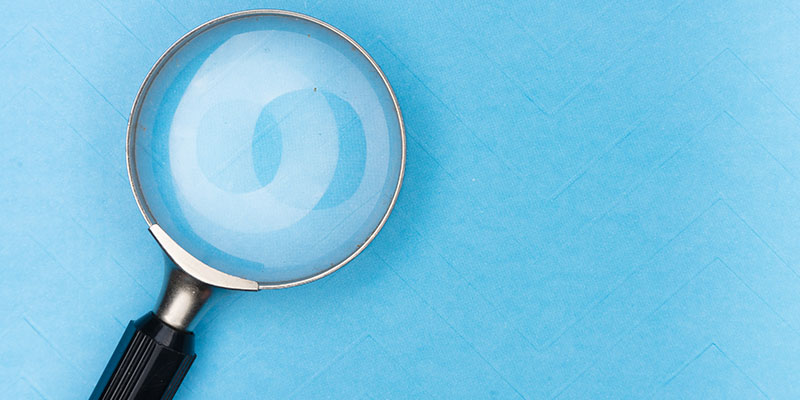 Before importing from China, you must find the right products to sell. There are several factors to consider, such as quality,  profit margin, and demand.
A good product to import from China should meet the following criteria:
Doesn't violate trademark laws: You'll find many knockoffs when you search for products on Alibaba and other China wholesale platforms. Make sure you select a product that doesn't infringe on patents or trademarks or else they will be seized by customs officials. Even if they make it across the border, you may get sued or prosecuted.
Requires significant labor to produce: Because China has cheap labor,  you can buy labor intensive products like furniture at a much lower price point compared to other countries.
Is not perishable or fragile: Certain products, like edible items, require special climate control and handling. It's best to find products with low maintenance requirements for shipping and storage.
Isn't restricted: Imported products such as fruits, nuts, poultry, meat, seeds, toys, and pallets are heavily regulated. Importing restricted products requires that you understand the regulations and partner with suppliers and custom agents with experience.
No licensing requirements: Avoid importing products that require special permits and licensing, such as plant products, medical supplements, and dairy products. Acquiring the proper licenses can be expensive and time consuming.
Editor's Note: If you plan on selling on Amazon, Amazon offers a Compliance Reference Tool which lists compliance obligations for all product categories and types. The compliance obligations include import regulations, product-specific safety requirements, and documents needed to sell them on Amazon.
Step 2: Find A Chinese Supplier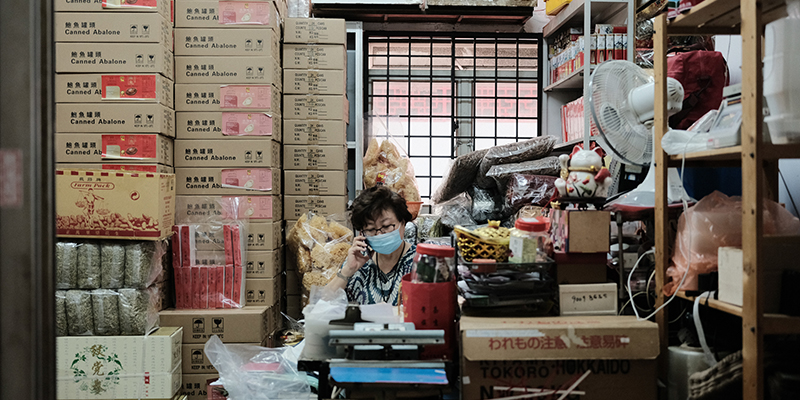 After researching the products you want to import, you'll need to find a reliable supplier to source your goods. You basically have 2 options, sourcing from a manufacturer or sourcing from a trading company.
What Is A Trading Company?
Trading companies are businesses that work directly with manufacturers to source a wide variety of products in bulk for consumers and online sellers. Trading companies typically handle all export and import operations and procedures and provide a high level of quality control.
What Is A Manufacturer?
A manufacturer is a business that produces finished goods from raw materials. Typically, manufacturers or factories specialize in specific types of products and do not make a wide variety of goods.
Trading Company Vs Manufacturer
Trading companies are suppliers or intermediaries that stock a variety of products. Factories, on the other hand, are manufacturers that create products from scratch.
Here's a table that summarizes the difference between trading companies and factories.
| | | |
| --- | --- | --- |
| | TRADING COMPANY | FACTORY |
| PRODUCT PRICING | High pricing | Cheap pricing |
| QUALITY CONTROL | Greater quality control | Lower quality control |
| PRODUCTS | Wide variety of products | A smaller variety of products |
| CONTROL | Less control over product quality, customization, and materials. | Higher control on design and production. |
| MOQ | Lower MOQ requirements. Many trading companies don't even have an MOQ. | High MOQ requirements. Starts at 250 to 500, depending on the product type. |
| CUSTOMER SERVICE | Good customer service and after-sales support | Average to poor help and support |
If you are on a budget, it's best to go with a trading company since they don't have high MOQs (Minimum Order Quantities) and are more open to small business owners.
For private labeling, it's best to use a factory because they offer more competitive rates. But you'll have to buy in larger quantities.
Where To Find Suppliers
Once you've decided on the type of sourcing partner you will use, you need to find a supplier that provides quality products. The most popular places to find Chinese suppliers are as follows:
As you search for Chinese suppliers, look for partners that:
Have experience in your product category.
Provide competitive pricing.
Have the required permits, certificates, and licenses.
Have experience exporting to the US and can provide references.
Provide reasonable payment terms.
Have positive reviews for after-sales support.
Note: Always check online reviews from directories like Alibaba before finalizing a supplier. You can also check sites like Supplier Blacklist to find out if other merchants have filed reports against a supplier.
Once you find a good supplier, begin your communications by sending email or messaging them on a platform like Alibaba. But once initial contact has been made, you should move all correspondence to WeChat if possible.
Many suppliers prefer to communicate over WeChat and often respond faster on WeChat than email.
Most Asian suppliers are not fluent in English so make sure you write in short sentences without using complex words. Keep your message short and use bullet points to make your correspondence easier to digest.
Here's a sample template to help you get started: 
Hi,
My name is John Doe. I am a buyer from XYZ Company, based in Texas, United States.
We are interested in partnering with you to sell the following products you have.
*insert product link 1*
*insert product link 2*
*insert product link 3*
Could you please answer the following questions:
What is your MOQ for Product 1, Product 2, and Product 3?
What is the cost per unit?
What is the shipping time to the US?
What are your payment terms for new customers?
Please let me know if I can order a sample from you.
Please also let me know your WeChat.
Thank you.
John,
XYZ Company
www.example.com
416-000-1111
Based on their response, you can ask for more details about material specifications, quality standards, packaging, and shipping terms.
Because there's a 14 to 16-hour time difference between the US and China, you should expect a reply within 48 hours. But once you start using WeChat, the replies should be faster.
Step 3: Place An Order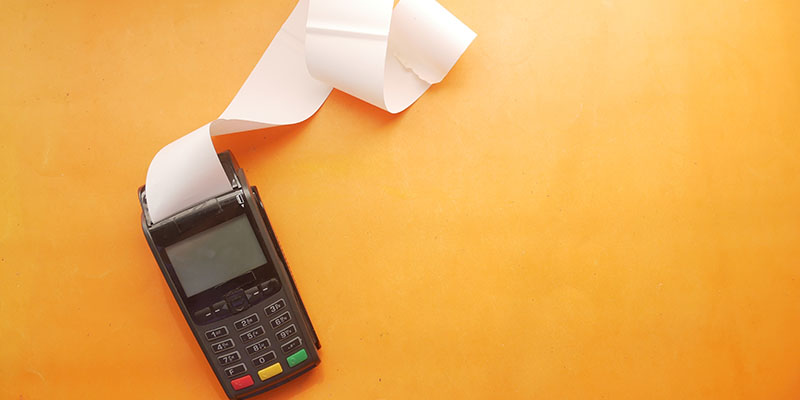 After selecting a supplier, it's time to place an order for your products. You should always start by ordering a sample.
Here's what to expect.
The cost of producing a sample will be significantly higher than your quoted cost for a bulk order. Typically, a sample will be 10-20X more expensive but don't balk at the cost.
Paying for samples is a necessary expense of doing business in China. After all, you must touch and inspect a finished version of your product in order to ensure quality.
If you are worried about the money, your supplier will usually credit the cost of the sample towards your first order.
Once you are happy with your sample, it's time to place a bulk order.
If this is your first time working with your supplier, you should always order the smallest quantity possible to see if the supplier is reliable and delivers on their commitments.
Once you've received a few shipments and you are happy with the quality, you can progressively start placing larger orders.
Here are 4 tips for ensuring a smooth transaction with your supplier.
Create a quality control document that clearly details your product specifications. For example, you should specify the weight, color, material type, labeling requirements, packaging, anything you can think of. The more detailed you are, the better.
Add product mockups, references, and images where needed.
Document clear shipping terms and payment terms.
Hire an inspection company such as QIMA to inspect your goods at the factory to ensure quality.
Step 4: Arrange Cargo Transport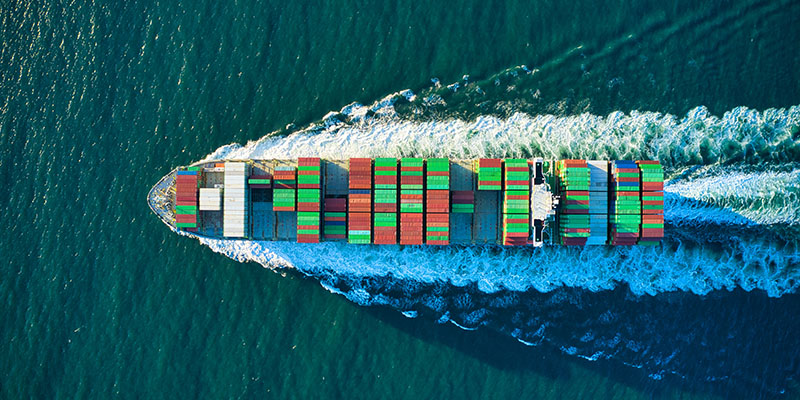 Once you're ready to have your products shipped from China, you must choose a suitable shipping option.
To ensure smooth delivery from China, you should hire a freight forwarder.
What Is A Freight Forwarder?
A freight forwarder is a company the arranges and organizes the shipments for your business. They can help you assemble and consolidate your shipments, find the cheapest shipping rates and ensure that your cargo arrives on time.
Your Shipping Options From China
Depending on the product quantity, size and weight, your supplier will either ship your goods via air courier, air freight, or cargo ship.
Here's a breakdown of the three transport methods to help you understand the best option for you:
| | | | |
| --- | --- | --- | --- |
| | AIR COURIER | AIR FREIGHT | SEA FREIGHT |
| MAXIMUM WEIGHT | ≤150 lbs (68 kg) | 200 to 500 lbs | 500+ lbs |
| AVERAGE COST | A minimum of $10 per kg  | $5 to $7 per kg | <$1 per kg |
| AVERAGE PORT-TO-PORT TIME | NA | 1 to 5 days | 12 to 16 days to the west coast. An addition of 15 to 30 days to the east coast. |
| AVERAGE DOOR-TO-DOOR TIME | 2 to 5 days | 4 to 10 days | 20 to 50 days |
Sea freight is the most cost-effective shipping method for large shipments because the transport rates are quoted by container volume. But the downside is that shipping times can take 3-6 weeks for delivery.
Air courier services such as UPS, DHL or FedEx are the fastest methods to ship products from China and you can receive your products in less than a week. But the downside is that the shipping costs are extremely high.
Air freight is a shipping option that provides a balance between speed and cost.
In general, air and sea freight shipments are booked from port to port, and you will need to hire a freight forwarder to arrange shipment to your warehouse.
Air courier shipments do not require a freight forwarder and your goods will be sent directly to your warehouse.
Overall, you should use air courier for small shipments where shipping speed is critical. But the bulk of your shipments should be conducted by sea to save money.
Step 5: Clear Customs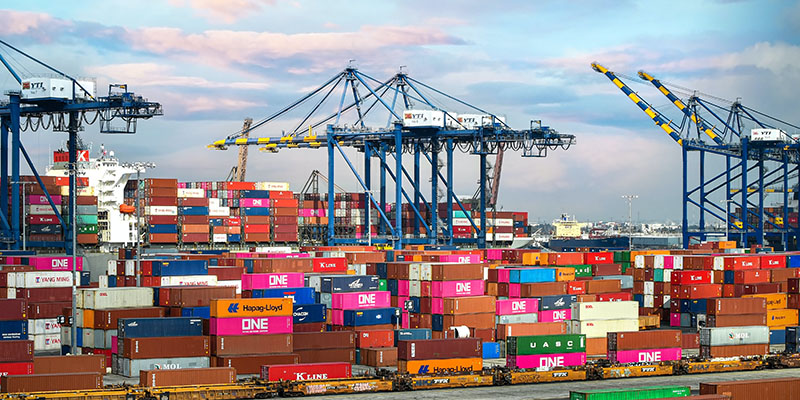 Customs clearance is a crucial step when importing from China to the US. Normally, it takes less than 24 hours for CBP (Customs and Border Protection) to clear your goods.
Incorrect documentation, however, can delay the release of your goods by a few days to weeks.
The good news is that you can import your goods and have them delivered to your warehouse without visiting the port.
If this is your first time importing from China by sea or air freight, you should hire a customs agent.
What Is A Customs Agent?
A customs agent is an individual or business that helps you fill out all of the necessary customs forms and ensure that all necessary taxes are paid when importing from China.
For orders above $2500, the customs forms and other requirements can get complicated and a customs agent will walk you through the entire process.
How Does Customs Work?
Here's a breakdown of the customs clearance process, cost of goods, and requirements for different shipment values:
| | | | |
| --- | --- | --- | --- |
| | LESS THAN $800 | $800 TO $2500 | MORE THAN $2500 |
| IMPORT TAX APPLICABLE | None | Yes | Yes |
| "FORMAL ENTRY" PROCESS | No | No | Yes |
| CUSTOMS BOND REQUIRED | No | No | Yes |
| CBP EXAMINATIONS | Yes | Yes | Yes |
Cargo valued below $800 is duty-free. For a shipment value below $2500, you don't need a formal entry clearance which means your freight company can clear customs for you for a lower fee.
For larger shipments > $2500, you will need to purchase a surety bond, also known as an import bond or customs bond.
What Is An Import Bond?
An import bond is a contract between you, a surety company, and the CBP that guarantees that you will comply with all customs regulations and pay any applicable import duties, taxes and fines.
The surety company essentially provides an insurance policy that guarantees to Customs And Border Patrol that you will obey all the rules and pay all of the necessary fees.
If you fail, the surety company must pay the CBP on your behalf. You can expect a custom bond to be at least 10% of the total duties and taxes paid.
If you use air or sea freight, CBP notifies you of your cargo's ETA five days before arrival. Then you or the customs broker must file an entry form at the port.
You'll need the following documents for customs clearance:
Commercial invoice
Packing list
Certificate of origin
Bill of lading (BOL) or Airway bill (AWB)
CBP Form 7501 "Entry Summary"
Special permits, if needed.
The CBP can randomly flag certain shipments and perform intensive examinations for which you can be charged anywhere between $100 to $1000. This can delay the release and delivery of your goods.
After clearing customs, the cargo will be transported to your destination by your freight forwarder.
Using a freight forwarder is the easiest way to handle transport from the port of entry to your warehouse or any other location.
Incoterms You Should Know When Importing From China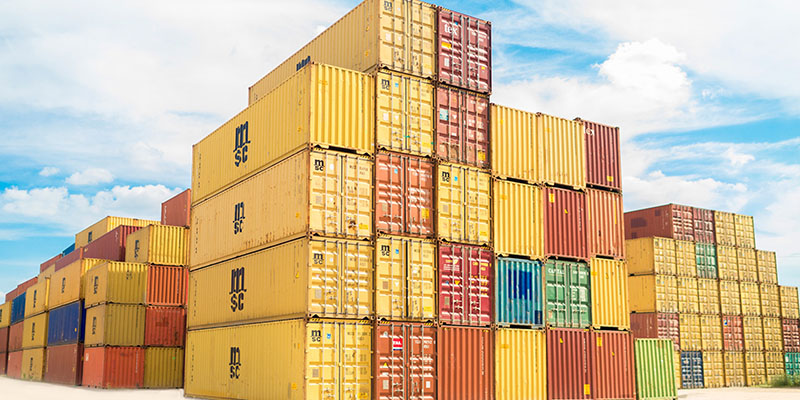 Incoterms, or International Commerce Terms, are commonly used terms used in trade logistics that define the importing responsibilities of the buyer and seller.
For example, Incoterms define when the buyer or seller pays for freight forwarding and other specific costs across the entire supply chain.
Understanding incoterms will make the process of importing goods from China much easier.
Here are the main incoterms you need to know: 
Ex Works (EXW)
EXW is an incoterm where the supplier is only responsible for delivering the goods to a pre-discussed location in China and the buyer must pay all transport and customs clearance costs.
As a buyer, you are responsible for inland transportation, selecting a carrier and shipping route, loading, and customs clearance during export and import.
Free On Board (FOB)
FOB is an Incoterm where the supplier is responsible for loading the goods on a shipping carrier chosen by you but the buyer must arrange transport from the port in China to the destination.
FOB is the most commonly used Incoterm.
Delivered Duty Paid (DDP)
DDP is an Incoterm where the supplier is responsible for delivering your goods and clearing customs end to end. The seller pays for all export, import, and customs formalities including freight forwarding.
Free Carrier (FCA)
FCA indicates that the supplier is fully responsible for delivering the goods to a location in China. The destination can be an airport, port of entry, warehouse, business location, or other location where a carrier operates.
Carriage Paid To (CPT)
CPT indicates that the supplier is responsible for delivering the goods to your carrier or another person nominated by you. The supplier is obligated to bear risks associated with damaged goods until delivery.
Carriage And Insurance Paid To (CIP)
CIP indicates that the supplier has paid the freight and insurance for delivering the goods to a party appointed by the supplier at a pre-discussed location.
The supplier is responsible for inland transportation, insurance, customs handling fees in China, origin fees, international freight, and insurance.
Delivered At Terminal (DAT)
DAT indicates the supplier is responsible for delivering the goods to a cargo terminal or airport in the destination country. The seller's liability ends after unloading the shipment before it goes through customs clearance in the US.
Delivered At Place (DAP)
DAP indicates the supplier is only responsible for delivering the goods to a pre-discussed location in the US. But the supplier is not responsible for unloading goods in the US or any customs-related costs or tariffs.
Free Alongside Ship (FAS)
FAS indicates that the supplier is responsible for delivering the goods alongside the ship at the port dock. The supplier's liability ends as soon as the goods have been placed at the dock.
Cost And Freight (CFR)
CFR indicates that the supplier is responsible for delivering the goods to your chosen port and paying the freight costs.
Cost, Insurance, And Freight (CIF)
CIF indicates that the supplier is responsible for the cost and freight of delivering the goods to the port you chose. CIF is essentially CFR with the addition of insurance.
How Much Does It Cost To Import From China?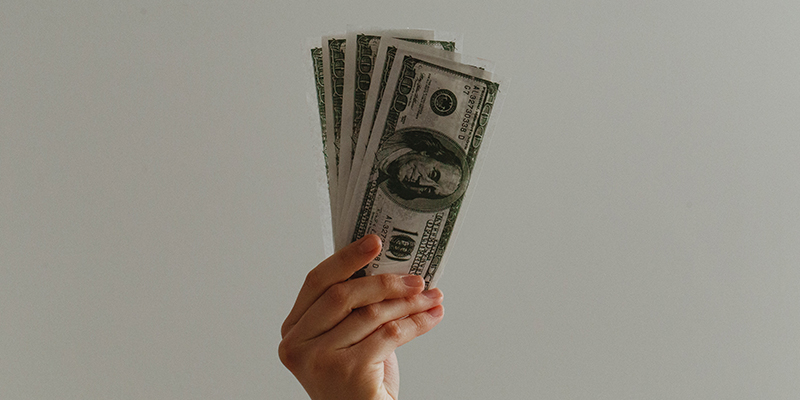 The total cost of importing products from China will be roughly 25-30% of your cost of goods. The specific costs of importing from China can separated into transportation costs, inspection fees, customs broker fees, agent fees, and import duties and taxes.
Here's a breakdown of each cost:
Transportation costs: Transportation fees will vary for importing from China depending on the incoterms used and the weight of the goods. Additionally, there will be another transportation fee to get the goods from the port to your location.
Inspection and port of entry fees: The CBP inspects cargo at random. Depending on the type of inspection, it can cost anywhere between $100 to $1000 or above. In addition to inspection fees, there can be an additional port of entry fees like harbor maintenance fees.
Customs broker fees: A customs broker makes the import process easy. They guide you through the process, help you obtain special permits, and handle customs clearance at the port. Depending on the volume of goods and documentation required, they can charge you around $100 to $300 or more.
Inspection agent fees: When importing from China, you might want to hire an inspection agent like QIMA to inspect your goods at the factory. You can also use an agent in the US once the goods arrive at your warehouse.
Import duties and fines: Import duty is charged based on the product category and its value. In addition, if there are any delays on your end, the CBP may levy a fine.
The Cheapest Way To Import From China
The cheapest way to import from China is by using sea transport. For the price of $4000-$5000, you can ship as many products as you can fit into a 40 foot container at one flat rate.
For smaller shipments that weigh less than 200 pounds, air courier is the best way to import.
Common Payment Terms And How To Pay For Goods When Importing From China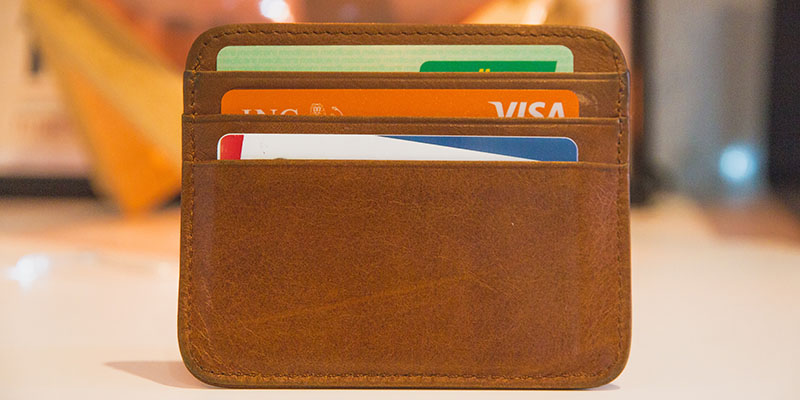 You typically pay for 30% of your order to begin production and the remaining 70% once your goods are produced and ready to be shipped.
Once you build a rapport with your suppliers, the deposit amount can be negotiated down to 0% to 25%.
Here are the most common ways to pay your Chinese supplier: 
Online escrow: Most wholesale marketplaces like Alibaba also work as an escrow between the supplier and you. The payment is released to the supplier only when you receive the goods per your expectations.
International wire transfer: Almost all suppliers accept international wire transfers, also known as Telephonic Transfer (TT) payments. But TT payments can be risky as there are no safety measures to protect you against theft or scam.
Credit cards and Paypal: Some suppliers will reluctantly accept credit or Paypal but will usually charge you an extra 3% for your goods.
Letter of credit: Your bank acts like an escrow between the supplier and you. The bank charges a small amount to assure the supplier on your behalf. A letter of credit adds security to the payment process but is mainly used for large transactions.
Documentary collection: The supplier's bank provides documents to your bank and collects payment from them.
Open account: In an open account transaction, the goods are delivered before the payment is due.
How To Get Your Goods From China To Amazon FBA?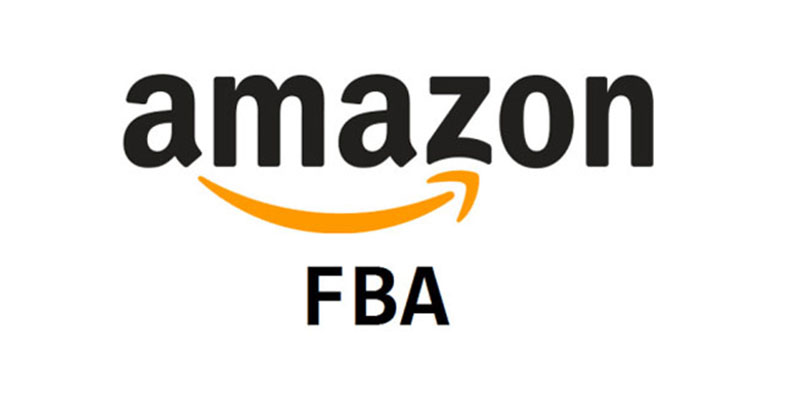 The process to ship your goods from China to Amazon FBA  is the same as importing any other goods to the US, except you must ensure the following:
All duties must be paid before the delivery of goods to Amazon FBA. If your order exceeds $800, you must ensure your goods are shipped DDP (Delivered Duty Paid).
All products must have product labels (FNSKU label), carton labels on each box, and pallet labels on each side of shipping pallets.
Your products must be shipped to the correct warehouse. Amazon may allocate your inventory to multiple fulfillment centers, which can be expensive. In such cases, ship your entire inventory to a third-party logistics company in the US or yourself and then send different shipments to the respective fulfillment centers.
Common Myths When Importing From China
Importing from China can be intimidating but it's much easier and safer than you think. Here are the common myths about importing from China that are simply not true.
Myth #1: Asian Vendors Can't Speak English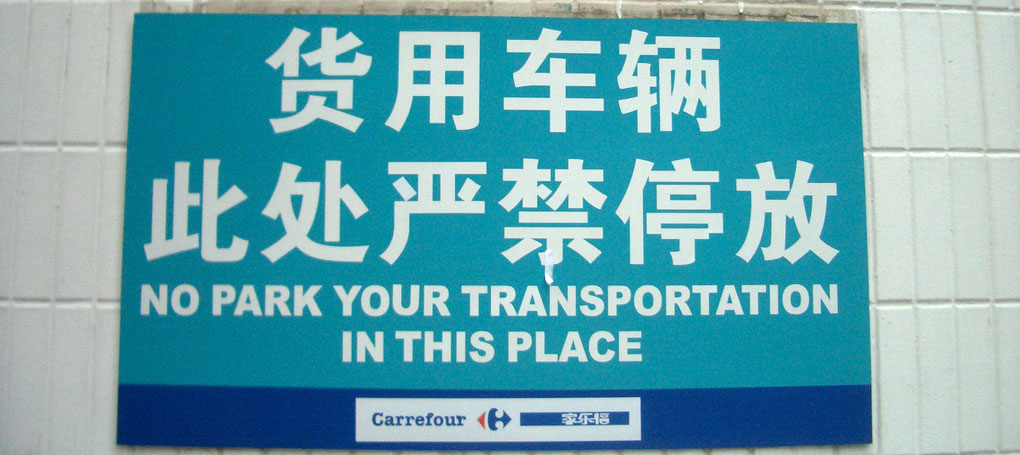 Most people think that doing business with a Chinese vendor requires an interpreter. But in all my years of doing business overseas, I have never hired a translator.
The reality is that almost every Chinese vendor has at least one person who can speak English semi-fluently. And more often than not, they all have a decent grasp of written English.
As a result, communicating with your vendor should be relatively straightforward if you simply stick with email or live chat.
Recently, I took my partner Toni Herrbach with me to the Canton Fair and she was able to communicate with Asian vendors just fine on her own even though she doesn't speak any Chinese.
You can listen to her experiences below.
Don't be intimidated by the language barrier!
Myth #2: Most Chinese Suppliers Are Out To Rip You Off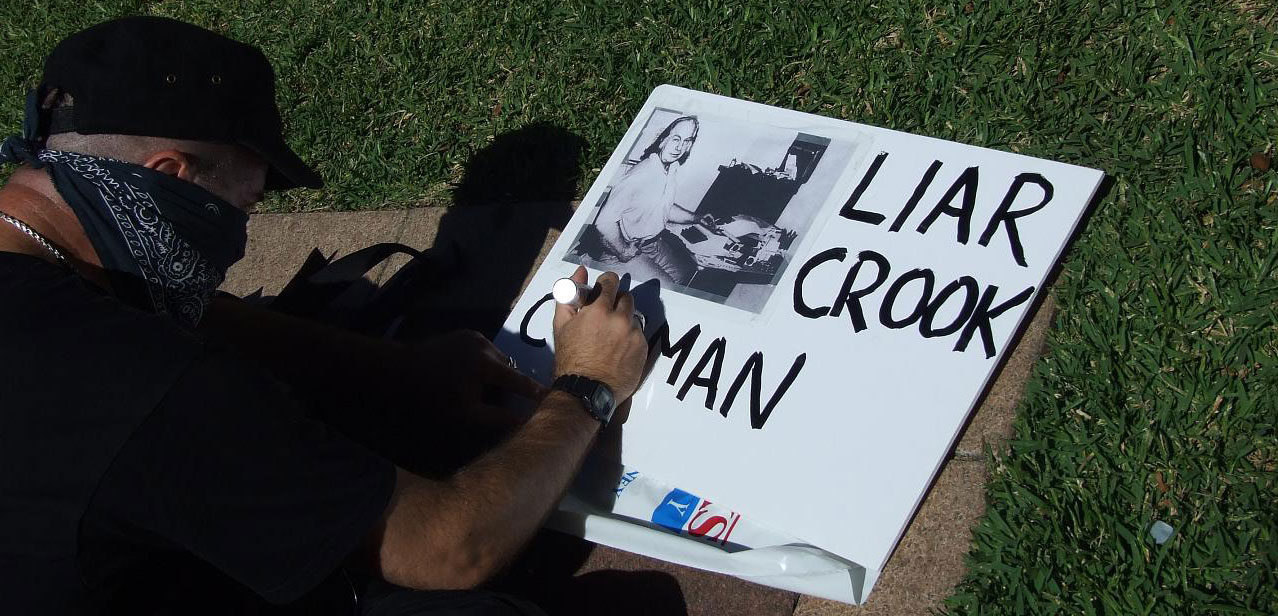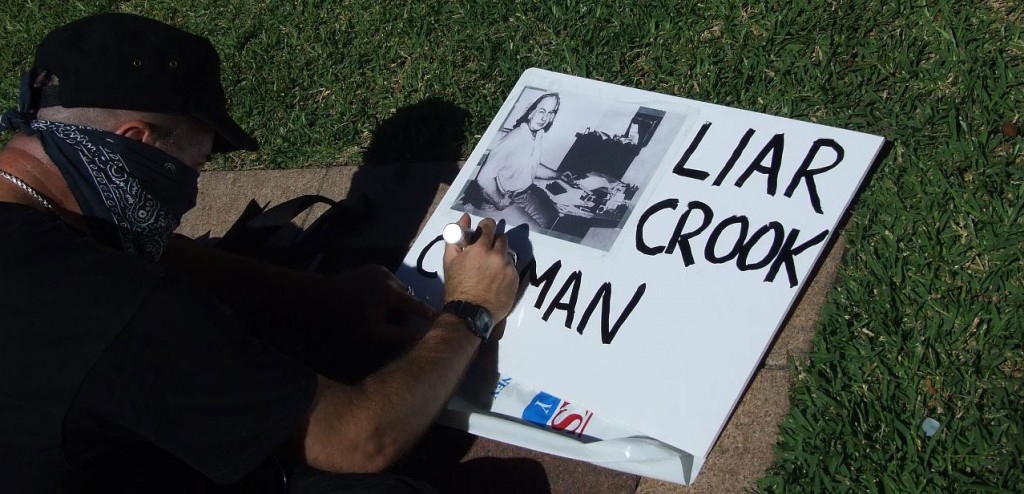 To avoid outright fraud, you can pay for your orders using an escrow service like Alibaba Trade Assurance. With Trade Assurance, Alibaba will not pay the supplier until you have received your goods.
While there are scammers and con artists in every industry, most Chinese suppliers are not out to rip you off. If you do just a little bit of due diligence, you can easily sort the bad vendors from the legit ones.
For example, you can view the assessed supplier reports on Alibaba. You can arrange a WeChat video chat with your vendor to get an idea of who you are dealing with. You can have them provide you with a virtual tour of their facilities.
You can also ask if they work with other businesses in your home country and take a look at their existing clientele. Use services like the Jungle Scout Supplier Database to verify their claims.
In general, the odds are in your favor if you use suppliers who are accustomed to working with US companies.
If you want to be absolutely safe, you should attend the Canton Fair which takes place in GuangZhou, China twice a year.
If a vendor has a booth at the fair, then you can pretty much bet that they are a legit vendor.
And even if you can't make it all the way out to China, you can still find legit vendors by looking at trade show catalogs.
For example, you can go to the Canton Fair website and download a copy of their directory to see if your vendor is on the list.
In general, as long as you are careful about who you work with and do the research, you can easily avoid the scam artists.
Myth #3: Chinese Products Are Poor Quality
Most quality control problems can be avoided by hiring an inspection company in China like QIMA.
These companies will visit your factory and inspect your products as they are being produced off the assembly line for quality control problems.
Inspection companies are not expensive either and will typically cost you $200-$300.
Myth #4: Asian Vendors Are Just Out To Make A Quick Buck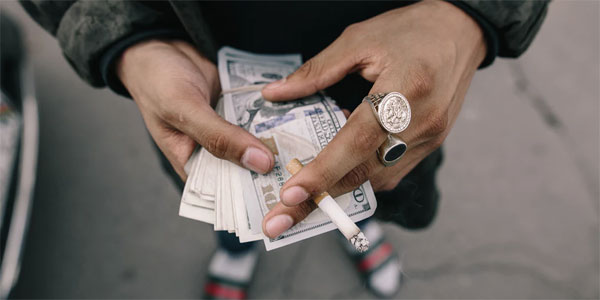 While there have been manufacturing scandals in China, China has made great strides over the years to reduce piracy and punish the bad players.
From personal experience, I've found that most Chinese suppliers are in business for the long haul. In other words, establishing a long term business relationship with you is their primary goal.
I always begin every new vendor relationship with a small purchase and gradually work my way up to larger orders over time as our mutual trust builds.
I've worked with some suppliers for over 15 years. And for some of these vendors, my relationship is so strong that I often get shipped merchandise without having to pay any money in advance.
For the most part, all of the Asian vendors that I've worked with legitimately care about the relationship. The purchases I make are not one and done. They are my partners for the long haul.
As long as you start out with small orders and gradually expand, you can weed out the "get rich quick" guys and focus on the factories that you want to work with on an ongoing basis.
Importing From China FAQs
Do I Need A Permit To Import From China?
You don't need any special permits to import from China to the US. However, you may need permission from a federal agency to import certain goods from China.
Here's a list of federal agencies and the products they oversee:
Food and Drug Administration (FDA): Food, cosmetics, health devices, medications, and more.
Consumer Product Safety Commission (CPSC): toys and children's products.
US Department of Agriculture (USDA): Plants, wood, plant products, animals, and more.
Environmental Protection Agency (EPA): Chemicals.
Department of Transportation (DOT): Cars and motor vehicles.
What Are Some Bad Products To Import From China To The US?
You should avoid importing electronics, baby items, electrical items, food, other edibles, and fad items from China to the US.
Other bad product ideas include:
Gimmicky products.
Trendy products.
Products requiring complex or hard to manufacture parts.
Knockoffs or counterfeit products.
Fragile items.
Do You Need A Customs Bond When Importing From China?
You only need a customs bond when importing from China to the US when your imports have a value of $2500 or higher.
The value of a customs bond is usually 10% of the importer's total import duties, taxes, and fees in the previous 12-month period. The payable bond cost is 10% of the customs bond value.
| | | |
| --- | --- | --- |
| TOTAL IMPORT DUTIES, TAXES, AND FEES PAID IN THE PREVIOUS 12 MONTHS | BOND AMOUNT | BOND COST |
| 0 to $499,999 | $50,000 | $500 |
| $500,000 to $599,999 | $60,000 | $600 |
| $600,000 to $699,999 | $70,000 | $700 |
Is Importing From China Worth It?
Importing from China is 100% worth it if you want the lowest prices possible for your goods.
While the process can be intimidating, if you start out with small orders to get your feet wet and gradually grow over time, the process instantly becomes much more manageable.
Importing your products from overseas is not complicated or risky. You don't have to buy an enormous quantity of goods. You don't have to risk a lot of money. You just have to be willing to take a small chance.
If you are interested in learning more about how to import products from Asia, consider signing up for my full blown class. I'll teach you how to find vendors for your store and hold your hand throughout the entire importing process.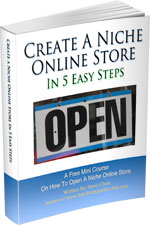 Ready To Get Serious About Starting An Online Business?
If you are really considering starting your own online business, then you have to check out my free mini course on How To Create A Niche Online Store In 5 Easy Steps.
In this 6 day mini course, I reveal the steps that my wife and I took to earn 100 thousand dollars in the span of just a year. Best of all, it's free and you'll receive weekly ecommerce tips and strategies!
Note: This post above may contain affiliate links, which means that I may receive a commission if you make a purchase when clicking a link. Please consult our privacy policy for more information.
Related Posts In How To Find Products To Sell
About Steve Chou

Steve Chou is a highly recognized influencer in the ecommerce space and has taught thousands of students how to effectively sell physical products online over at ProfitableOnlineStore.com. 

His blog, MyWifeQuitHerJob.com, has been featured in Forbes, Inc, The New York Times,  Entrepreneur and MSNBC.  

He's also a contributing author for BigCommerce, Klaviyo, ManyChat, Printful, Privy, CXL, Ecommerce Fuel, GlockApps, Privy, Social Media Examiner, Web Designer Depot, Sumo and other leading business publications.

In addition, he runs a popular ecommerce podcast, My Wife Quit Her Job, which is a top 25 marketing show on all of Apple Podcasts. 

To stay up to date with all of the latest ecommerce trends, Steve runs a 7 figure ecommerce store, BumblebeeLinens.com, with his wife and puts on an annual ecommerce conference called The Sellers Summit.  

Steve carries both a bachelors and a masters degree in electrical engineering from Stanford University. Despite majoring in electrical engineering, he spent a good portion of his graduate education studying entrepreneurship and the mechanics of running small businesses.