Selling your own private label products is by far the best way to create a strong, recognizable ecommerce brand. This post will teach you how to get started selling private label products online and how private and white labeling works.
When it comes to creating your own private label brand, there's a common misconception that you need to be a skilled product designer or an inventor in order to manufacture your own branded products.
This assumption is 100% false.
Not only does private labeling require zero experience but you don't need a background in product design either.
For example, when we designed our private label aprons for sale in our online store, we simply drew a quick mockup using pencil and paper.
Then, we chose the fabric based on fabric swatches the factory sent us by mail, decided on the size of the bodice, worked with the factory on the length of the straps, dimensions etc… and voila! We had an apron design.
In reality, many factories have in-house design teams that can help you design what you want!
The rest of this article will walk you through the exact process of creating and selling your own private label products online.
Get My Free Mini Course On How To Start A Successful Ecommerce Store
Are you interested in creating a strong, defensible brand for your products? If so, I put together a comprehensive package of resources that will help you launch your own online store from complete scratch. Be sure to grab it before you leave!
What Are Private Label Products?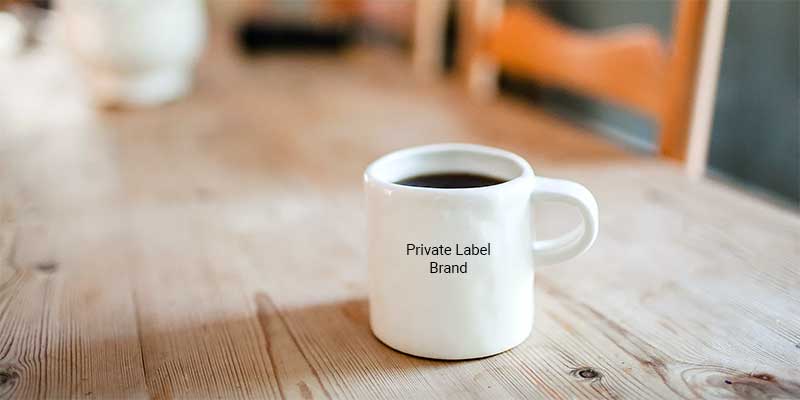 A private label product is a product manufactured by a factory that is sold under a different company's brand.
As the brand owner, you provide the factory with your product specifications, your logo and your packaging and the private label manufacturer produces and delivers the goods to your doorstep.
Private label manufacturers are not retail stores and they don't sell to the general consumer. Instead, they work with brands who are willing to purchase goods in quantity.
In fact, every private label manufacturer has an MOQ or minimum order quantity.
The Difference Between Private Label And White Label Products
The terms "private label" and "white label" are often used interchangeably but they mean different things.
White label products are products produced by a company or factory that are rebranded under a different company's trademark without any changes.
Typically, white label products are generic products made by a single manufacturer. This manufacturer allows businesses to use their own packaging and place their own brand on the product.
For example, XYZ corp sells generic unbranded USB sticks. Companies like IBM, Apple and Microsoft purchase these USB sticks from XYZ corp and place their own brand on the product.
The primary distinction between private label vs white label is that private label products are based on your own design and no one else can sell the exact same product.
Meanwhile, white label products are typically sold by many brands where the only differentiation is the brand label and the packaging.
Private Label Examples
If you look around, there are private label products sold everywhere. In fact, practically every brand that you see on the Internet is a private label brand.
For example, our online store, Bumblebee Linens, sells our own private label handkerchiefs and linens.
Nike sells their own private label shoes. Lego sells their own private label toys. Amazon sells their own private label knockoffs of popular selling products on their marketplace:)
There's nothing really special about a private label product except that it's a product that you own under your own brand and you get to call the shots.
How Profitable Is Private Label?
Compared to every other ecommerce business model, selling private label products carries the highest margins.
Here are some typical margins for dropshipping vs wholesale vs private label.
Dropshipping – 10-30% margin
Traditional Wholesale – 50% margin
Private Label – 66%+ margin
It's quite common for private label products to carry margins of 66% or higher. In fact, some of our private label products have margins greater than 90%!
As a result, private label is easily the most lucrative way to sell physical products online. In addition, you have full control over your branding, your packaging and your supply chain.
If you sell on Amazon, selling private label products also means that you will own the buy box nearly 100% of the time!
Private Label Advantages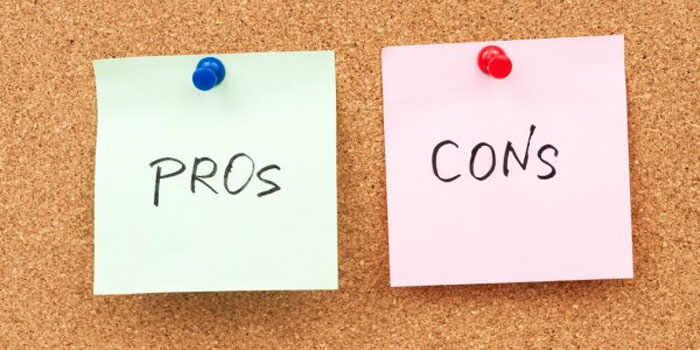 If you are considering other ecommerce sourcing models such as dropshipping or traditional wholesale, it's important to understand the pros and cons of private label.
The advantages of private label include:
Marketing And Branding Control – Because you own the brand and the product, you can dictate every aspect of your business. You get to decide who can sell your product and for how much. You get to decide how to promote and market your product.
Full Product Design Control – As the brand owner, you get to decide on the design, the packaging and the logo. Every aspect of the product design and creation is under your control. You also get to choose who manufactures your goods.
Pricing Control – When you sell other people's products, you have very little control over the price because there are many other retailers selling the exact same product. Shoppers can and will comparison shop for the lowest price. With your own brand however, you set the price.
High Margins – Selling private label products carries the highest margins compared to other ecommerce business models.
Option To Sell Wholesale – In addition to selling your products yourself, you can also operate as a wholesaler by selling your product in bulk to other businesses.
Private Label Disadvantages
Even though private label is the superior ecommerce business model from a profit and margin standpoint, it also requires the most work to get started.
Here are the disadvantages to selling private label products.
Higher Upfront Costs – Compared to dropshipping and traditional wholesale, launching a private label product will cost you at least $2k because you have to buy in bulk. Read my guide on how much it costs to start an online store for more information.
Quality Control Can Be Challenging – Because you are producing products in bulk, you must work with your factory to ensure that all goods meet your standards of quality.
You Must Establish Your Own Brand – Owning your own brand is a double edged sword. On one hand, you own everything. But on the other hand, you must establish your own reputation and do your own marketing.
How To Sell Private Label Products Step By Step
Among the different ways to sell physical products online, selling private label products carries the highest reward to risk ratio. But how do you get started?
The rest of this article will walk you through how to start selling private label products step by step.
Step 1: Find Your Niche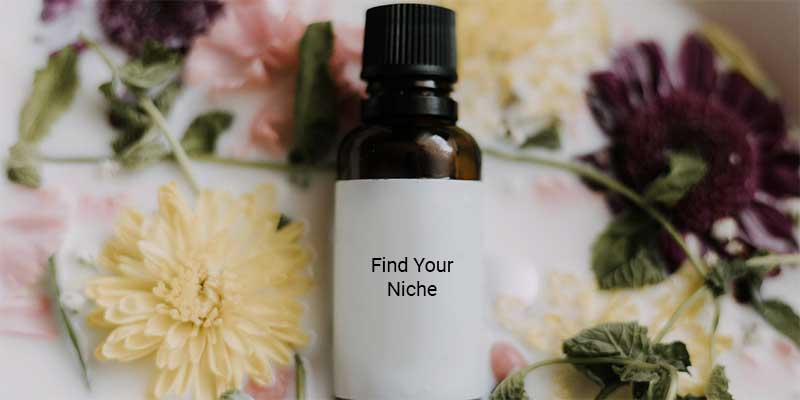 First off, if you are brand new to selling online, I recommend that you start with a single product with the following attributes.
Note: It's not necessary to follow all of these guidelines. But it makes the process much easier as a new seller.
Product should not be easily breakable – As a beginner, you can avoid a lot of shipping problems if you choose a product to sell that doesn't break easily.
The product should fit in a shoebox – Amazon charges higher fees for oversized goods. In addition, 3PLs charge higher prices for larger products as well. In general, starting with a smaller product will be less expensive.
The product should have a strong value proposition – Make sure your product has a strong point of differentiation so you can stand out and command premium pricing.
The product should not go obsolete – Avoid selling tech gadgets or electronics that may go obsolete in a year. You don't want to end up with unsellable product.
Sell goods priced from $20-200 – This is the sweet spot for impulse buys online
Then, use a service like Jungle Scout and start brainstorming potential products to private label.
Jungle Scout is a tool that tells you how much money a certain product is making on Amazon. By browsing Amazon and using Jungle Scout, you can quickly find out what's selling and what is not.
Below is a 5 minute video demo on how I use Jungle Scout to do product research. If you want to follow along with the video step by step, then download the tool at a discounted price.
Check out the 4 minute video below

Overall, it's important to decide what to sell based on the numbers instead of selling "what you feel like selling":)
Here are some guidelines to consider as you perform your product research.
Does the product have enough demand? – By looking at the monthly sales estimates for similar products on the front page of Amazon, you can easily determine the demand for a product. Typically, I like to see the average seller generating at least 150 sales per month.
Is the product too competitive? – If you see a bunch of products on Amazon that all look the same with greater than 300 reviews, the product may be too saturated.
Can you sell a better product? – Take a look at the 2 or 3 star reviews for what you want to sell and build a better product. If you can find a compelling value proposition, your product is probably worth selling.
As you brainstorm possible products to sell, don't get too hung up on the analysis. Instead, jot down as many product ideas as you can.
Step 2: Find A Factory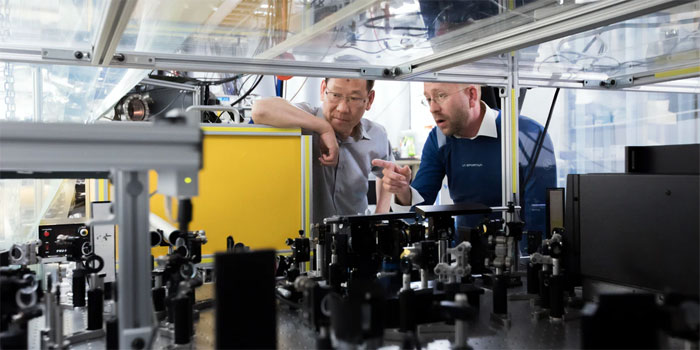 Once you've narrowed down your potential products list to 2-3 items, it's time to find a factory or wholesale supplier for your goods.
In general, you will have better luck finding private label manufacturers in Asia because the cost of labor is much lower overseas.
For example, the cost of a handkerchief for our store generally runs between 50 cents to 2 dollars in China. However, the exact same handkerchief in the USA would cost 4 dollars or more!
Here's a short list of where you can find suppliers in Asia.
Alibaba – Alibaba is the largest directory of private label manufacturers in the world and by far the best resource if you are not willing to travel.
Global Sources – Global Sources is also a great resource for private label factories. The companies you'll find on Global Sources tend to work with larger businesses.
Canton Fair – The Canton Fair is the largest sourcing tradeshow in the world and it's free to attend! If you are willing to travel to China, you can meet thousands of suppliers face to face.
Jungle Scout Supplier Database – Every sea shipment that arrives in the United States is documented on the public record. The Jungle Scout supplier tool allows you to browse this database to find which suppliers your competitors are using!
Below is a video demo I created on how to use the Jungle Scout supplier database tool to find your suppliers.
Note: I have negotiated a significant discount on the tool for MyWifeQuitHerJob.com readers. Click Here To Save 30% on The Jungle Scout Supplier Database
Depending on how you want to source your private label products, here are a bunch of product sourcing resources below.
Step 3: Order Samples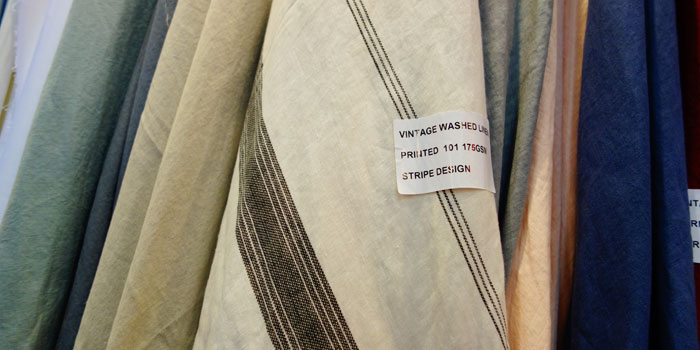 Never place a bulk order unless you've physically seen the product for sale! The private label sourcing process should always begin by requesting a product sample.
Typically, product samples will cost you between $50-200 depending on what you sell. And you should be aware that your samples will be significantly more expensive than the bulk price of your product.
For example, a linen napkin sample typically costs us $50 whereas it would only cost us $2 to buy in bulk. Do not balk at the sample price because it's a necessary step!
Once you receive your sample, you'll want to create a "quality control checklist" that describes every aspect of your product. This checklist is important because you should put the exact specifications of your final product in writing.
Once you've worked out the details with your supplier, place your first small order.
To prevent quality control issues with your products, I highly recommend hiring an inspector to inspect your goods at the factory BEFORE they are shipped to you.
This way, you can catch any potential product issues before it's too late. Personally, I use QIMA(formerly AsiaInspection.com) as my inspection service.
Step 4: List Your Product On Amazon(Optional)

Amazon owns over 50% of the ecommerce market. In addition, Amazon has a large built-in following of shoppers ready to purchase your products.
In general, I recommend selling on Amazon BEFORE launching your own online store because Amazon can quickly validate your private label niche and bring you immediate sales.
After all, there's no point in putting up a full blown ecommerce store UNLESS you know your products will sell.
While the exact steps on how to launch a private label product on Amazon are beyond the scope of this article, you can click the link above to read my full 7000 word tutorial that walks you through the entire process.
Selling on Amazon is entirely optional. However, Amazon can bring you some quick sales and give you the confidence to take the next step.
In fact, I've had students make over $25k in their first few months after launching on Amazon.
Step 5: Launch Your Own Ecommerce Store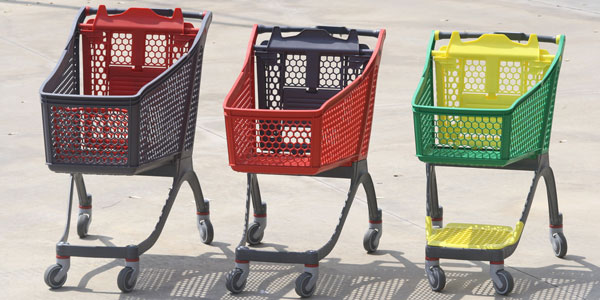 Because Amazon is such a cutthroat marketplace, you may opt to skip selling on Amazon altogether. After all, your end goal should be to establish your own branded website that you own and control.
However, you must setup your online store correctly, otherwise you won't generate any sales.
For example…
You have to create a trustworthy website – If your store looks unprofessional and doesn't inspire trust, your conversion rate will be poor no matter how much traffic you drive to your site.
You must write compelling product descriptions – Your product listings should be benefit oriented and convey a strong value proposition.
You must take great photos – Regardless of whether you sell on Amazon or your own store, you must take compelling images. Here's my guide on how to take professional product photos.
You must have a way to retain customers – The average conversion rate is only 2%. As a result, you must have a way to bring customers back over and over again until they are ready to buy. This is best accomplished via email marketing
A common question I'm often asked is which ecommerce platform to use for your store.
Here's a shortlist of my favorites.
Step 6: Drive Traffic To Your Website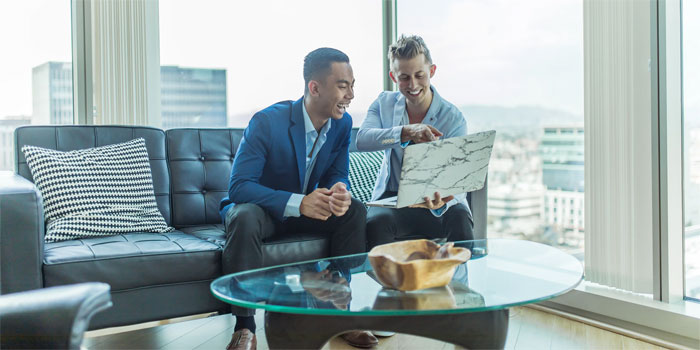 Never drive traffic to your ecommerce store until it is ready. And by ready, your store must be trustworthy.
Before you pay a cent in advertising, make sure you solicit unbiased feedback about your shop. Ask your friends whether they would buy from your store and what needs to be improved.
Sometimes, your friends will be too bashful to say anything bad about your store to your face which is why you need to solicit feedback from unbiased strangers.
The easiest way to do this is to use a service like PickFu.
PickFu is a polling service that allows you to ask random strangers a question about your business. Here's an example poll with my own shop.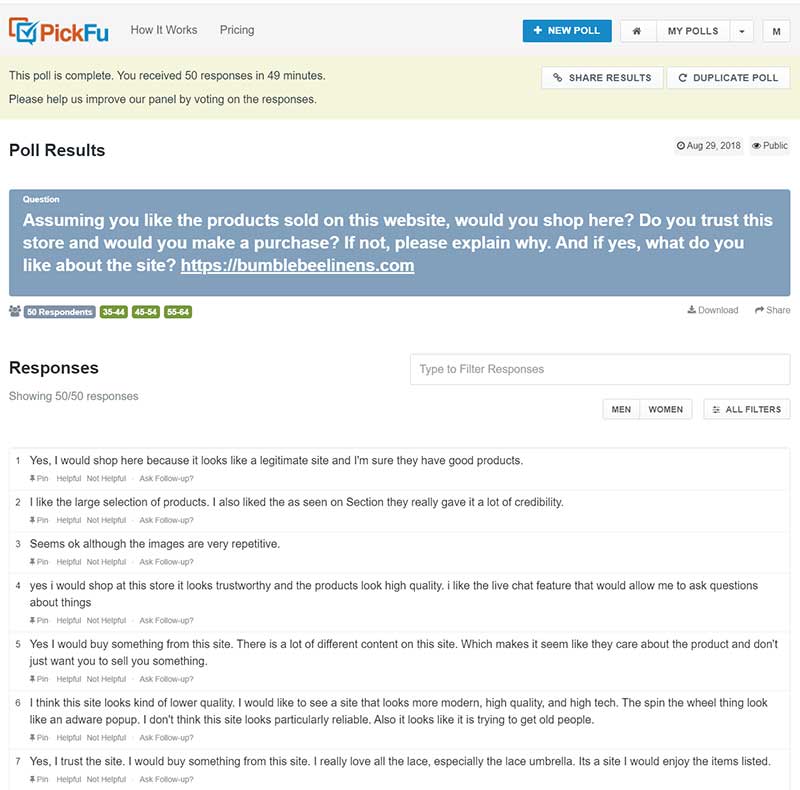 As you can see, some people had harsh comments but overall, my store received positive feedback and most shoppers would shop here.
The exact method for driving traffic to your online store will depend on what you sell and where your target audience hangs out. But here are the best ways to generate traffic.
Google Ads – Google owns most of the Internet and you can reach almost the entire world via paid Google ads. In general, the conversion rate is high because the traffic has search intent.
Facebook Ads – Between Facebook and Instagram, Facebook owns social media. You can reach millions of demographically targeted customers for your products.
Search Engine Optimization – By creating compelling content, you can rank your online store in search and get free traffic.
Social Media – By building an audience on Facebook and Instagram, you can market your products to your followers.
Influencer Marketing – By leveraging influencers with large audiences, you can put your product in front of millions of adoring fans.
Should You Sell Private Label Products?
Compared to every other ecommerce business model, selling private label products will make you the most money.
Not only are the margins high but you have full control over your entire business.
No one can undercut you in price.
No one can sell under your trademark.
No one can tell you how to sell your products.
You also control the entire supply chain as well. While it may cost more to start a private label brand, the rewards far outweigh the risks.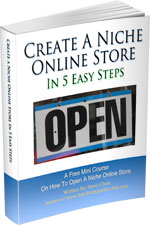 Ready To Get Serious About Starting An Online Business?
If you are really considering starting your own online business, then you have to check out my free mini course on How To Create A Niche Online Store In 5 Easy Steps.
In this 6 day mini course, I reveal the steps that my wife and I took to earn 100 thousand dollars in the span of just a year. Best of all, it's free and you'll receive weekly ecommerce tips and strategies!
Note: This post above may contain affiliate links, which means that I may receive a commission if you make a purchase when clicking a link. Please consult our privacy policy for more information.
Related Posts In Amazon Business Models
About Steve Chou

Steve Chou is a highly recognized influencer in the ecommerce space and has taught thousands of students how to effectively sell physical products online over at ProfitableOnlineStore.com. 

His blog, MyWifeQuitHerJob.com, has been featured in Forbes, Inc, The New York Times,  Entrepreneur and MSNBC.  

He's also a contributing author for BigCommerce, Klaviyo, ManyChat, Printful, Privy, CXL, Ecommerce Fuel, GlockApps, Privy, Social Media Examiner, Web Designer Depot, Sumo and other leading business publications.

In addition, he runs a popular ecommerce podcast, My Wife Quit Her Job, which is a top 25 marketing show on all of Apple Podcasts. 

To stay up to date with all of the latest ecommerce trends, Steve runs a 7 figure ecommerce store, BumblebeeLinens.com, with his wife and puts on an annual ecommerce conference called The Sellers Summit.  

Steve carries both a bachelors and a masters degree in electrical engineering from Stanford University. Despite majoring in electrical engineering, he spent a good portion of his graduate education studying entrepreneurship and the mechanics of running small businesses.