If you are an artist or artisan and you craft your own products, Amazon Handmade is a lucrative way to sell your goods to millions of potential customers.
Up until 2015, Etsy was the only game in town for handcrafted products but thanks to Amazon Handmade, artists and crafters can access another large marketplace to market their goods.
If you are already selling on Etsy and you're ready to expand to a much larger platform, Amazon Handmade allows you to reach over 250 million shoppers worldwide without paying any upfront costs or monthly fees.
This post will teach you how to get started selling on Amazon Handmade along with a full comparison of Amazon Handmade vs Etsy.
Get My Free Mini Course On How To Start A Successful Ecommerce Store
Are you interested in creating a strong, defensible brand for your products? If so, I put together a comprehensive package of resources that will help you launch your own online store from complete scratch. Be sure to grab it before you leave!
What Is Amazon Handmade?

Amazon Handmade is a subdivision of Amazon.com that caters specifically to sellers making handcrafted products.
Every product on Amazon Handmade must either be made by hand, altered by hand or assembled by hand and mass produced products are not allowed on the platform.
Amazon Handmade sellers have access to all professional Amazon selling features at no cost. For example…
Below are the categories that are available to Amazon Handmade sellers.
Accessories
Artwork
Baby
Beauty & Personal Care
Clothing
Shoes & Handbags
Home
Outdoor & Home Care
Jewelry & Watches
Kitchen & Dining
Pet Supplies
Sporting Goods
Stationery & Party Supplies
Toys & Games
Amazon Handmade Requirements

The main requirement to sell on Amazon Handmade is that your products must be genuinely made by hand.
Obtaining an Amazon Handmade sellers account is different than signing up for a regular Amazon sellers account and you must go through a strict application process.
Amazon does not allow mass produced products on their Handmade platform and their application process is designed to prove that you sell genuine, handcrafted goods.
Your products must fall under 1 of 3 categories below to fulfill Amazon's definition of "handmade".
You sell products made entirely by hand.
You sell products that you have changed or altered into a new design. For example, you can sell hand painted shoes on Amazon Handmade even though you did not manufacture the shoes yourself.
You sell products that you have customized or personalized. For example, you can sell a towel or a pillowcase with a hand embroidered or printed monogram.
In addition to the requirements above, your company…
Must have less than 20 employees
Must not outsource the production of your products
Must not resell any products from a 3rd party
Must not dropship on Amazon
Must not mass produce products with industrial machinery or assembly lines
Can not sell digital products, food related products or electronics.
Overall, Amazon Handmade's rules are much more strict than competing handmade platforms like Etsy because they want to clearly differentiate handmade products from mass-produced goods.
Amazon Handmade Fees – How Much Does It Cost?
Selling on Amazon Handmade is free once your account has been approved. There are no monthly subscription fees, no listing fees and no hidden fees.
However, you will be charged an Amazon selling fee for all products sold.
Below is a table that outlines Amazon's fees based on category.
Referral fees¹
Handmade Categories
Amazon deducts the greater of the
applicable referral fee percentage or applicable per-item minimum referral
fee.
Referral Fee Percentages
Applicable Minimum Referral Fee (applied on a
per-item basis unless otherwise noted)
Handmade: Accessories

15

%

$1.00

Handmade: Apparel

15

%

$1.00

Handmade: Baby

15

%

$1.00

Handmade: Beauty and Personal Care

15

%

$1.00

Handmade: Home²

15

%

$1.00

Handmade: Jewelry

15

%

$1.00

Handmade: Pet Supplies

15

%

$1.00

Handmade: Shoes

15

%

$1.00

Handmade: Sports

15

%

$1.00

Handmade: Toys & Games

15

%

$1.00
How Amazon Handmade Works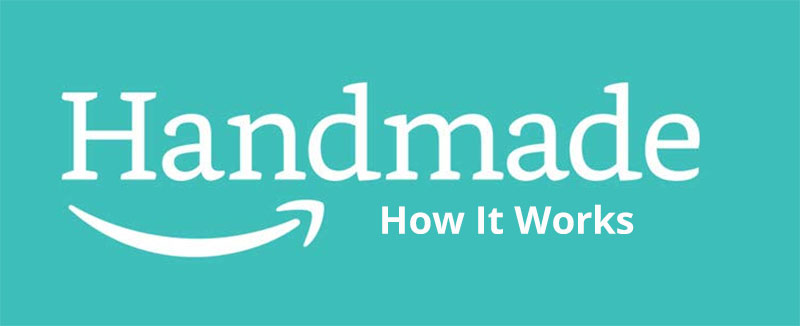 Here's how selling on Amazon Handmade works.
You fill out an application to become approved to sell handmade goods on Amazon
You create an Amazon listing for your products
You ship your products directly to your customer when someone makes a purchase. You can also use Amazon FBA for fulfillment.
Your customer receives your handmade products.
Amazon pays you every 2 weeks.
You must obey the same rules and terms of service when selling on Amazon Handmade as selling on Amazon.com with a regular account.
Some of these rules include…
You are not allowed to contact your customers outside of Amazon's proprietary messaging system.
Any communication with customers must be related to customer service. Marketing messages are prohibited.
All customer information can only be used to fulfill your order. You must delete all information after your products have been delivered.
You can not encourage customers to visit your website.
You are not permitted to include promotional material or marketing information in your shipments. Business cards can not show a URL that leads people outside of Amazon.com.
If you violate any of these terms, your account will get banned.
How To Make Money With Amazon Handmade

Making money with Amazon Handmade involves 4 basic steps .
You must create an Amazon Handmade sellers account
You must research a profitable product to sell on Amazon Handmade
You must create a high converting product listing on Amazon
You can advertise your products using Amazon Sponsored Products Ads (optional)
Step 1: Create An Amazon Handmade Sellers Account
In order to sell on Amazon Handmade, you must first apply for an account and the process is fairly strict. You will be asked a series of questions to prove that you are a genuine handmade seller.
Some of these questions include…
How many employees do you have?
What type of handmade products do you sell?
How are your products made?
What does the production process look like?
What percentage of production is performed by you or your employees?
What does the end product looks like?
What product category do your goods fall under?
Be careful how you answer each question because if you answer incorrectly, your application will get denied. Once you apply, the approval process can take anywhere from 2 days to 2 weeks.
Step 2: Research A Profitable Product To Sell On Amazon Handmade
To find profitable products to sell on Amazon Handmade, you should follow these guidelines.
Look for handmade products with a large number of reviews.
Use Google Trends to search for products that people are actively searching for in the past year.
Search on Etsy to see what handmade products are selling well.
Use a tool like Jungle Scout to find out how many sales other handmade sellers are generating for your products.
In general, you should look for products that you can make by hand that have strong demand and a strong value proposition. For example if you sell soap, analyze your competition and find ways to differentiate yourself.
For more information on product research, read this post on how to find profitable products to sell online.
Step 3: Create An Amazon Listing
Once your Amazon Handmade account has been approved and you know what you want to make, it's time to start selling!
Normally, sellers on the Amazon.com marketplace are required to buy UPC codes to create a listing, but Amazon Handmade sellers do not!
Here are some guidelines for creating a high converting Amazon listing.
Use Keywords In Your Titles And Bullet Points – Use a keyword tool like Jungle Scout to find keywords that shoppers are using to search for your products.
Take Great Photos – Your photos should be at least 1000×1000 pixels in size and you should fill up all of the photo slots in your listings. The main advantage of selling Amazon Handmade is that your main photo does NOT have to be on a white background. Take advantage by using a colorful background to stand out among other Amazon.com listings!
Write Enticing Bullet Points – Write copy for your handmade products that entice a shopper to buy. Make sure you use your keywords in the bullet points as well.
For more information on how to create a killer Amazon listing, read this post on how to sell on Amazon.
Step 4: Advertise With Amazon Sponsored Products Ads
After you've set up your Amazon product listing, it's time to advertise your products and generate some reviews.
Here are your options for advertising.
Amazon Sponsored Products Ads – Amazon Sponsored Products Ads help customers find and buy your products with ads that appear in the Amazon search results and on Amazon product pages.
Amazon DSP Ads – Amazon DSP ads allow you to buy video and image ad placements both on and off of Amazon.
Once you start generating sales, you also need a review strategy. Read this post on how to get reviews on Amazon
Amazon Handmade Vs Etsy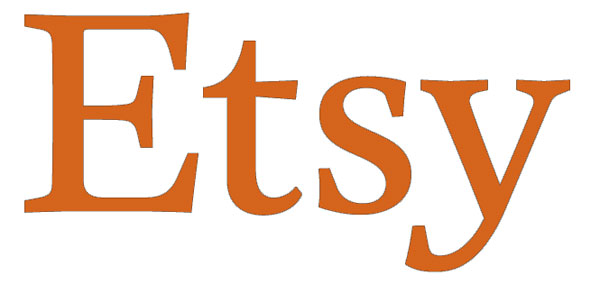 The main difference between selling on Amazon Handmade vs Etsy is that Amazon has 10X the buyers that Etsy does.
While it costs more to sell on Amazon vs Etsy, Amazon offers a much larger marketplace and greater exposure for your products.
Here are the main things to consider when deciding to sell on Amazon Handmade Vs Etsy.
Sign Up Requirements – Signing up for Etsy is quick and easy and you can get approved immediately. Amazon Handmade requires you to pass a detailed application process which can take weeks to get approved.
Production Restrictions – Etsy allows you to partner with other manufacturers to produce your goods. However, Amazon Handmade requires you or your staff of less than 20 people to make all of your products.
Listing Fees – Etsy charges a listing fee of $.20 per listing which expires after 4 months. Amazon Handmade listings are free and last forever.
Selling Fees – Etsy charges a 5% transaction fee + 3% + $.25 for credit card processing. Amazon Handmade charges you a flat 15% for all orders.
Payment – Amazon Handmade pays you every 2 weeks. With Etsy, you get paid immediately.
Below is a table that summarizes the key differences between Amazon Handmade Vs Etsy.
Amazon Handmade

Etsy

Fees

15% referral fee per sale

No monthly subscription fee

No listing fees

$0.20 per-item listing fee that expires every 4 months

No monthly fees

5% transaction fee

3% + $0.25 credit card processing fee

Product Listings

List as many products as you want for free

Listings do not expire

No UPC required

List as many products as you want for $.20 each

Listings expire every 4 months

No UPC required

Categories

160+ categories available

Advertising

Amazon Sponsored Products Ads

Amazon DSP Ads

Payments

You get paid every 2 weeks

Account Requirements

Must fill out an application

Must produce own products with less than 20 people

Quick account set up with no approval process

Can work with production partners
Pros And Cons Of Amazon Handmade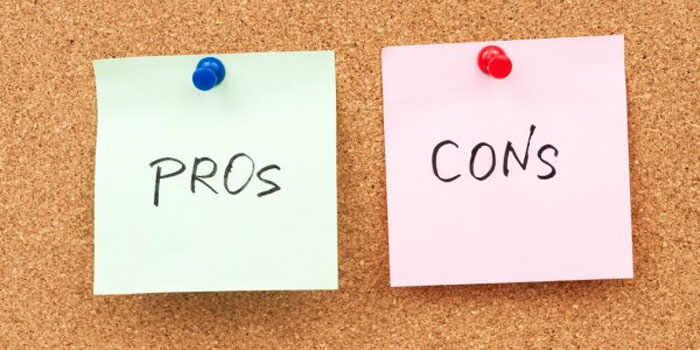 Here are the main pros and cons of selling on Amazon Handmade.
Amazon Handmade Pros
Amazon Associates Program – You can list your products on your website and make an additional cut of every sale you generate externally.
Amazon Is Huge – Amazon gets 2.7 billion monthly visits and owns over 50% of ecommerce. If you sell goods online, Amazon will provide you with the greatest reach.
No Listing Fees – Amazon Handmade doesn't charge listing fees and you don't pay Amazon until you've generated a sale. There's also no monthly subscription fee and your listings never expire.
Exclusive – Amazon Handmade's application process is strict because Amazon enforces that only handmade products are sold on their platform. Amazon offers a separate handmade marketplace that is exclusive to its handmade sellers.
Custom Amazon Storefront – You can create your own custom storefront to show off your products. You can create a custom profile to tell your story and express your unique value proposition.
Amazon Prime Shipping – If you use Amazon FBA, Amazon will handle inventory and order fulfillment for you. With Amazon FBA, you are eligible for the Prime badge which guarantees 2 day delivery. You can also fulfill orders from your website with Amazon FBA.
No UPC Codes Required – Unlike typical Amazon sellers, Amazon Handmade does not require you to purchase a UPC barcode.
Amazon Handmade Cons
Strict Application Process – Acceptance into Amazon Handmade is not immediate and takes up to 2 weeks to get approved.
Delayed Payment – Amazon only pays you every 2 weeks. This can be problematic if you need the funds to purchase additional materials to make your products.
Limited Category Selection – With Amazon Handmade, you are limited to selling into only 14 product categories.
Limited Repeat Business – Amazon hides all customer information from you which makes repeat business problematic. In addition, you are not allowed to lead customers to any external website or collect email addresses.
High Selling Fees – Amazon charges a 15% selling fee which is significantly higher than Etsy.
Limited Search Visibility – Amazon Handmade products are displayed in their own special category. As a result, Amazon Handmade products are less likely to show up in organic Amazon searches.
Should You Sell On Amazon Handmade?
Because signing up for an Amazon Handmade account is free and there are no listing fees, there is no risk to starting an Amazon Handmade business.
Even though Amazon's selling fees are high at 15%, Amazon offers such a large reach that it's well worth the cost.
If you create your own products for sale and you have less than 20 people in your organization, it definitely makes sense to start an account.
Overall, you should sell your products on as many marketplaces as possible including both Amazon and Etsy.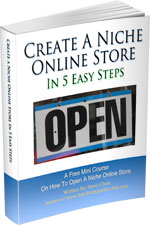 Ready To Get Serious About Starting An Online Business?
If you are really considering starting your own online business, then you have to check out my free mini course on How To Create A Niche Online Store In 5 Easy Steps.
In this 6 day mini course, I reveal the steps that my wife and I took to earn 100 thousand dollars in the span of just a year. Best of all, it's free and you'll receive weekly ecommerce tips and strategies!
Note: This post above may contain affiliate links, which means that I may receive a commission if you make a purchase when clicking a link. Please consult our privacy policy for more information.
Related Posts In Amazon Business Models
About Steve Chou

Steve Chou is a highly recognized influencer in the ecommerce space and has taught thousands of students how to effectively sell physical products online over at ProfitableOnlineStore.com. 

His blog, MyWifeQuitHerJob.com, has been featured in Forbes, Inc, The New York Times,  Entrepreneur and MSNBC.  

He's also a contributing author for BigCommerce, Klaviyo, ManyChat, Printful, Privy, CXL, Ecommerce Fuel, GlockApps, Privy, Social Media Examiner, Web Designer Depot, Sumo and other leading business publications.

In addition, he runs a popular ecommerce podcast, My Wife Quit Her Job, which is a top 25 marketing show on all of Apple Podcasts. 

To stay up to date with all of the latest ecommerce trends, Steve runs a 7 figure ecommerce store, BumblebeeLinens.com, with his wife and puts on an annual ecommerce conference called The Sellers Summit.  

Steve carries both a bachelors and a masters degree in electrical engineering from Stanford University. Despite majoring in electrical engineering, he spent a good portion of his graduate education studying entrepreneurship and the mechanics of running small businesses.