If you are looking to build an Amazon business that is highly scalable and profitable, then selling Amazon wholesale products might be a good fit.
Because you are selling well established, brand name products, you can make money on Amazon without doing much marketing.
This guide will help you learn how to start selling wholesale products on Amazon and how to find wholesale suppliers to source your products.
Get My Free Mini Course On How To Start A Successful Ecommerce Store
Are you interested in creating a strong, defensible brand for your products? If so, I put together a comprehensive package of resources that will help you launch your own online store from complete scratch. Be sure to grab it before you leave!
What Is Amazon Wholesale?

Amazon wholesale is an ecommerce business model where a seller finds an established brand name product, purchases it in bulk at wholesale prices and then sells it on Amazon FBA.
Selling wholesale successfully on Amazon requires you to find well-known branded products with high demand and a low number of sellers selling the same product.
Unlike other Amazon business models such as retail arbitrage or online arbitrage, selling wholesale on Amazon allows you to make bulk purchases from a single supplier to provide you with a consistent supply of products.
The typical gross margin for selling wholesale on Amazon is ~50% which means that if you sell a product for $20, you make $10 in gross profit.
However, Amazon will charge you a 15% fee for selling on their marketplace. Furthermore, if you sell on Amazon FBA, Amazon will charge you an additional 10-15% for order fulfillment.
Overall, your net margins selling wholesale on Amazon will be on the order of 20-25%.
Editor's Note: For information on the costs to sell on Amazon, please consult my post on Amazon seller fees.
How Selling Amazon Wholesale Works
Selling Amazon wholesale products involves buying products in bulk direct from a distributor or supplier at a discount and then selling them on Amazon as a reseller at retail prices.
Getting started with Amazon wholesale involves 6 basic steps. You must…
Open an Amazon seller account
Research a profitable product to sell
Find a wholesale supplier
Have an optimized Amazon product listing
Promote your product on Amazon
Maintain your inventory
How To Start Selling Amazon Wholesale Products
Before you can start selling wholesale on Amazon, you must follow a series of steps as outlined below.
First off, you must follow the proper procedures to make your business legal.
In addition, most wholesale sellers are required to get a wholesale license or resale certificate in order to purchase products tax exempt.
For more information about sellers permits and sales tax, please consult your country or state website for the wholesale requirements in your area.
You must have the following 4 items ready to go before you follow the rest of the tutorial below.
A FEIN or federal tax ID number – This number can be obtained from the government website in 5 minutes.
A sellers permit or resale certificate – Check with your state or locality to get a sales tax ID. This will be required by most wholesale suppliers.
Money set aside to purchase inventory (at least $500-$1000) – Most wholesale purchase minimums are on the order of $100-$200 but it helps to have at least $500 to get started.
Domain branded email address – It's much more effective to use a professional email address when contacting suppliers. Avoid Gmail because it will come across as unprofessional.
Step 1: Register For An Amazon Seller Account

In order to sell on Amazon, you must first sign up for an account over at Amazon Seller Central.
You have 2 options.
Individual Seller (FREE) – An individual seller account is adequate when you are just starting out but you will be charged an additional 99 cents for every sale. Once you reach 40 sales per month, it makes sense to upgrade to a Professional seller account.
Professional Seller ($39.99/month) – As a professional seller, you will not get charged a 99 cent fee per sale. In addition, you get access to advanced seller tools and the ability run Amazon PPC ads.
Overall, a professional seller account is recommended from the outset because you will easily cross the 40 sales per month threshold fairly quickly.
In order to setup any Amazon account, you will need a government ID, a credit card and your tax information ready to go.
Step 2: Perform Product Research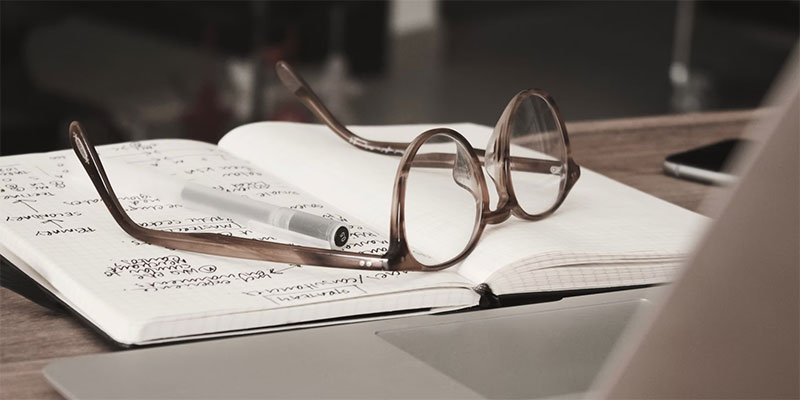 The best way to find profitable products to sell on Amazon is to use an Amazon research tool like Jungle Scout.
Jungle Scout is a tool that collates all of the products sold on Amazon including sales/revenue data and presents them to you in an easy to digest format.
For example, I can use the Jungle Scout product database to return me all KitchenAid branded products that generate at least 5000 sales per month.
Furthermore, I can use the Jungle Scout Chrome tool to tell me how much revenue every product is making per month selling on Amazon.
Here's a 5 minute video demo on how to use Jungle Scout to find products to sell. If you want to follow along with the video step by step, then download the tool at a 30% discount.
Click Here To Try Jungle Scout And Save 30%
When looking for profitable wholesale products to sell, please follow these guidelines.
The selling price should be between $20 – $200 – This price range is the sweet spot for impulse buys online.
Amazon must not be the brand owner – Amazon owns many private label brands and they will not sell to you wholesale.
The brand itself must not be selling on Amazon – If the brand owner is already selling on Amazon, they will not sell to you wholesale.
If the product meets the above 3 criteria and sells at least 5000 units per month, it's worth getting in touch with the wholesale supplier to set up a wholesale account.
Perform product research for at least 30 products before moving on to the next step.
Step 3: Find Wholesale Suppliers
Wholesale products are typically sourced from authorized wholesale suppliers and not Alibaba. While buying from Alibaba is a great way to find private label manufacturers, you won't find any brand name merchandise there.
Here are the best ways to find wholesale suppliers for your products.
Attend a wholesale trade show – Sites like wholesalecentral.com offer a calendar of wholesale tradeshows in your area. Tradeshows are typically free to attend if you have a sellers permit.
Reach out to the company directly – If you see a brand that you want to sell, perform a simple Google search to find their website. Then, look for their contact info and reach out via email.
Most brands that sell wholesale have a "wholesale" tab on their website.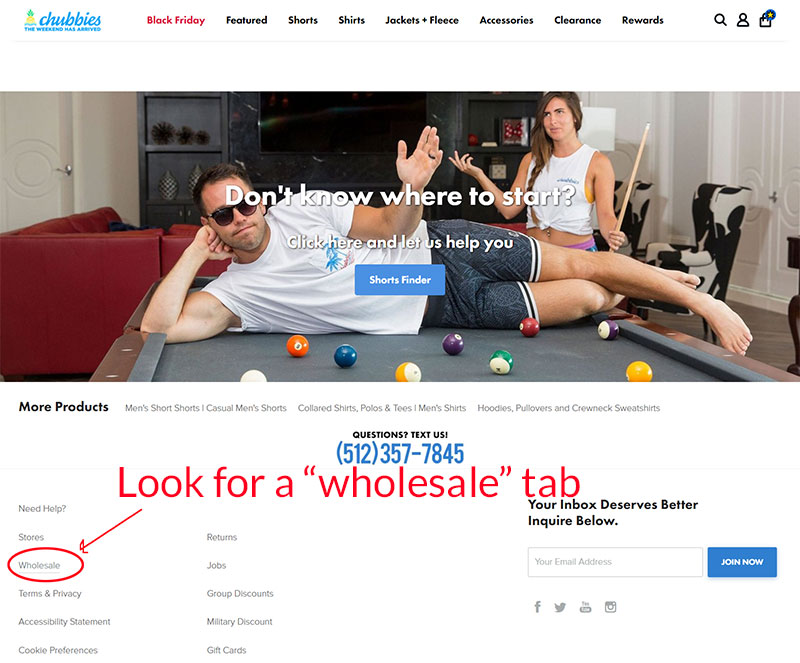 If they don't have a dedicated wholesale page, inquire if they sell wholesale and fill out any required forms.
Step 4: Make Contact With Your Wholesale Suppliers
Finding a supplier is the hardest aspect of selling wholesale on Amazon and it's all about the relationship.
From experience, the best way to land a wholesale account is by communicating in person. As a result, attending a wholesale tradeshow is by far the most effective way to contact a potential brand.
The more personal interaction you can have with your supplier, the better your chances of securing a wholesale account.
If having an in-person meeting isn't feasible, the next best method is to have a phone or Zoom call followed by email.
Here's your overall strategy when reaching out to a supplier.
Find out who's in charge of wholesale accounts and contact that person directly. The brand managers are the gatekeepers for wholesale accounts.
Convince the brand manager that you can add value to their business (more on this later).
Fill out a wholesale account application.
Obtain a brand catalog and price list.
Place your first order.
Step 5: Convince The Brand To Approve Your Wholesale Account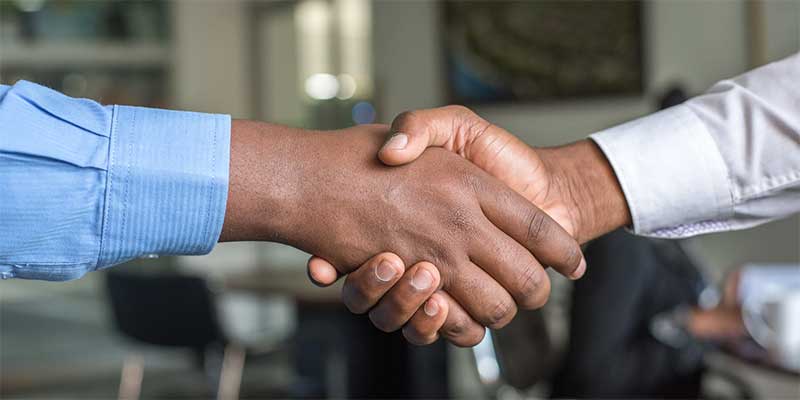 Most brand representatives are instructed to turn down all "online only" wholesale accounts by default and some brands will require you to have a brick and mortar presence in order to get approved.
Do not be deterred by this. Persistence is the key to success!
Early on in the negotiation, it is crucial to convey your value proposition and demonstrate how you can help their business.
This requires creativity and preparation. Here are a few approaches to convince a brand to approve your wholesale application.
Offer to buy their slow selling products – Every brand has a slow mover in their product portfolio. By offering to sell a less successful product at first, you can get your foot in the door.
Demonstrate your expertise – If you have experience selling on Amazon, show them your product portfolio, your sales numbers and point out how you can grow their sales.
Identify issues with their existing Amazon listings – Come up with a coherent plan to boost their existing sales on Amazon by fixing their listings and copy.
Show passion for their products – Have a story prepared to tell the brand why you are passionate about their products.
Identify other distribution methods – Many brands are only selling on 1 or 2 marketplaces. Show them how you can expand their business on Amazon, Ebay, Walmart etc…
Show them your existing customer base – If you have strong social media accounts or a large email list, show the account representative how you can market their products to your existing audience.
Landing a wholesale account is about your ability to sell yourself to the brand. Always focus the conversation on how you can add value to their business.
In the event that you are offered a wholesale account, be prepared with the following information to fill out the account setup form.
Resale certificate – This is obtained from your state government.
EIN number – This is your employer ID.
Business address – This is the address where you want your products shipped. You should obtain a UPS store address to avoid using your home address.
Dun & Bradsreet number – D&B is a company that runs credit checks for businesses. If you are requesting payment terms, some businesses may ask you for this number.
Step 6: Evaluate The Brand's Product Portfolio
Once you have a wholesale account setup, the brand will provide you with a price list for every product they sell in the form of a spreadsheet or Google doc.
Some suppliers may be reluctant to provide you with this information but be persistent and ask for it directly.
Once you have their price list, use Jungle Scout to make sure that you can make a profit by calculating the product's selling fees.
First off, locate the average selling price of your product on Amazon with the Jungle Scout chrome app.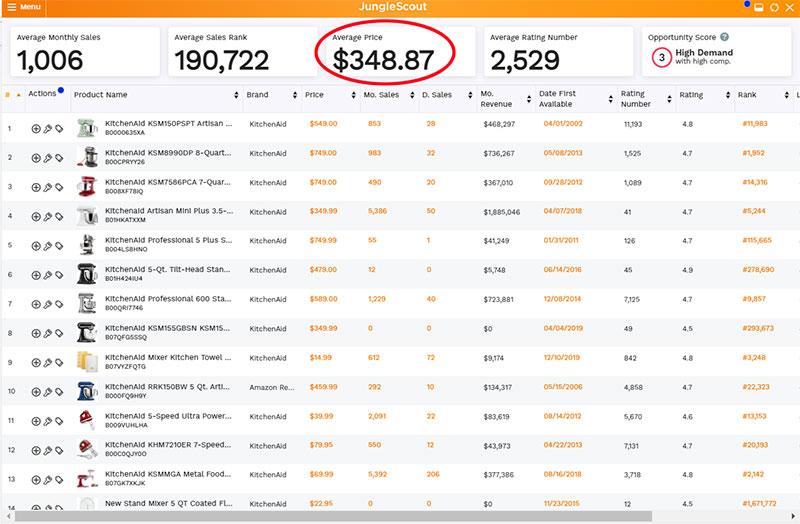 Then, enter the ASIN of the product into the Amazon FBA calculator to get the exact Amazon selling fees.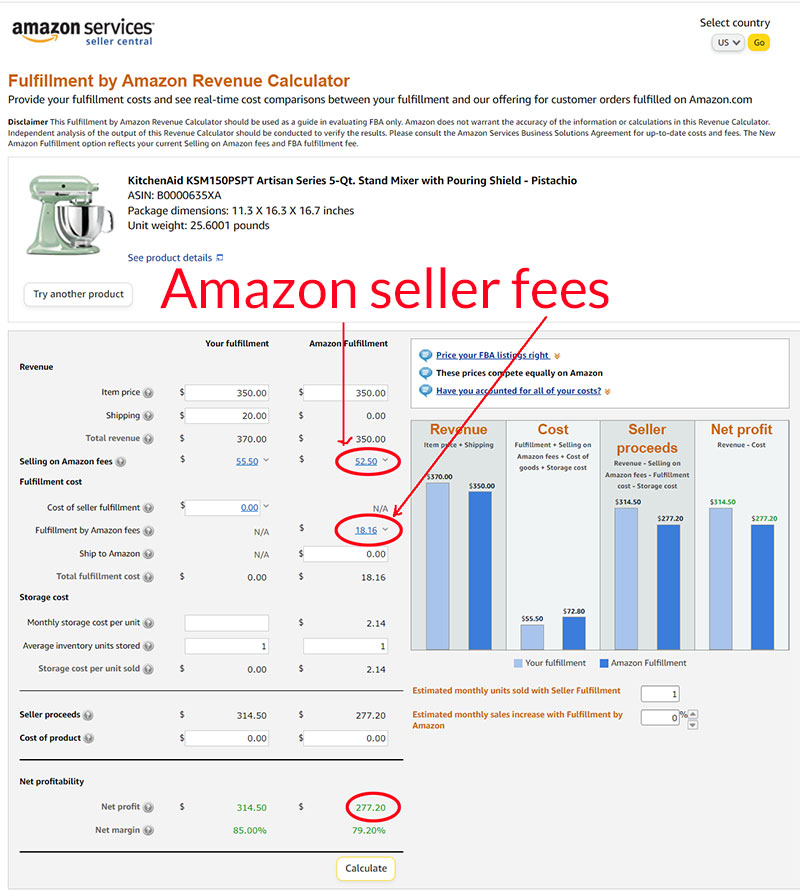 Finally, subtract Amazon's fees and your cost of goods from the sales price to determine if you are profitable.
If the numbers look good, then go ahead and place your first bulk order!
Step 7: Ship Your Products To Amazon FBA Warehouses
You have 2 options for processing orders on Amazon. The most popular option is Amazon FBA which stands for Fulfillment By Amazon.
When you use Amazon FBA, Amazon takes care of storing your inventory and packing and shipping all of your orders. Amazon will also handle customer service and returns.
The second option is selling Amazon merchant fulfilled.
With Amazon merchant fulfilled, you are responsible for carrying inventory and shipping out your own orders directly to the customer.
Unless you have your own warehouse and employees, Amazon FBA is the preferred option among Amazon wholesale sellers.
Step 8: Monitor Your Inventory Levels And Pricing
Once your product is shipped to an Amazon fulfillment center, you should generate sales quickly. Remember, the products you are selling already have established demand so customers are actively looking to buy.
The hardest aspect of generating Amazon wholesale orders is getting the buy box. Because you are selling other people's products, there are likely many other sellers selling the exact same product.
As a result, you have to monitor your listing and make sure that you have the buy box. Most Amazon wholesale sellers use dynamic pricing tools to automatically raise and lower their prices to optimize their sales.
Be careful not to lower your price too far or you may not make a profit.
Aside from the buy box, your other goal is to keep your products in stock. Make sure you setup replenishment alerts on Amazon so you are notified of low stock situations.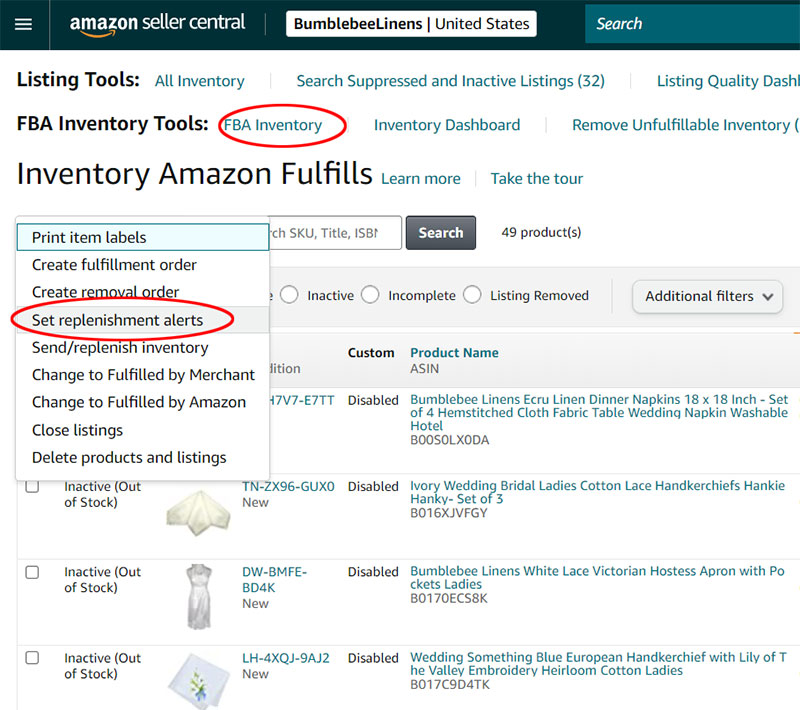 Pros And Cons Of Selling Amazon Wholesale
Every ecommerce business model is different and there are many advantages and disadvantages to selling wholesale on Amazon.
Below are the pros and cons of running an Amazon wholesale business.
Pros
Sell Established Brands – With Amazon wholesale, you can sell established brands that are already in demand. As a result, you don't have to spend much money on marketing.
Amazon Has A Huge Marketplace – Amazon owns over 50% of ecommerce. As a result, most consumers shop on Amazon first over any other platform.
Inexpensive To Start – Compared to selling private label, Amazon wholesale requires much less money to start. You can starting selling wholesale on Amazon for as little as $200.
Easy To Start – Because you are selling under an existing brand, you don't have to worry about manufacturing or designing your own products. You also don't have to learn how to create an Amazon listing or run Amazon sponsored products ads.
Scalable – Because Amazon handles product fulfillment and storage, you can focus your efforts on finding products to sell.
Cons
Competition Is Fierce – Every product you sell will have multiple sellers. As a result, you will have to lower your prices in order to get the buy box which always leads to a race to the bottom in terms of price.
Hard To Land Wholesale Accounts – Finding a supplier willing to sell you wholesale products can be difficult if you don't have a brick and mortar store or an existing online presence.
Requires Upfront Capital – Unlike dropshipping, you need to invest money upfront for inventory.
Little Control Or Ownership – Because you are selling other people's products, you don't own or control any aspect of your business.
Is Selling Amazon Wholesale Worth It?
Selling wholesale on Amazon has many pros and cons. But if you put in consistent effort over time, you can make a significant amount of money.
The main downside to Amazon wholesale is that you don't own the brands that you sell. As a result, if a brand decides to revoke your wholesale account, you could instantly lose your entire business overnight.
In order to be successful with Amazon wholesale, you need to diversify across many products and brands. This way, whenever you lose a wholesale account, you have another one waiting in the wings to replace the lost revenue.
Before you start selling wholesale on Amazon you should explore all of the ways to make money on Amazon below.
Read about all of the different business models above and come to your own conclusions!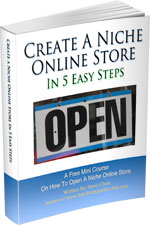 Ready To Get Serious About Starting An Online Business?
If you are really considering starting your own online business, then you have to check out my free mini course on How To Create A Niche Online Store In 5 Easy Steps.
In this 6 day mini course, I reveal the steps that my wife and I took to earn 100 thousand dollars in the span of just a year. Best of all, it's free and you'll receive weekly ecommerce tips and strategies!
Note: This post above may contain affiliate links, which means that I may receive a commission if you make a purchase when clicking a link. Please consult our privacy policy for more information.
Related Posts In Amazon Business Models
About Steve Chou

Steve Chou is a highly recognized influencer in the ecommerce space and has taught thousands of students how to effectively sell physical products online over at ProfitableOnlineStore.com. 

His blog, MyWifeQuitHerJob.com, has been featured in Forbes, Inc, The New York Times,  Entrepreneur and MSNBC.  

He's also a contributing author for BigCommerce, Klaviyo, ManyChat, Printful, Privy, CXL, Ecommerce Fuel, GlockApps, Privy, Social Media Examiner, Web Designer Depot, Sumo and other leading business publications.

In addition, he runs a popular ecommerce podcast, My Wife Quit Her Job, which is a top 25 marketing show on all of Apple Podcasts. 

To stay up to date with all of the latest ecommerce trends, Steve runs a 7 figure ecommerce store, BumblebeeLinens.com, with his wife and puts on an annual ecommerce conference called The Sellers Summit.  

Steve carries both a bachelors and a masters degree in electrical engineering from Stanford University. Despite majoring in electrical engineering, he spent a good portion of his graduate education studying entrepreneurship and the mechanics of running small businesses.