The post will teach you how to leverage the Amazon Associates program to create an Amazon affiliate store (for less than $3) and validate your niche before you invest any money on inventory.
The biggest reservation most people have when starting an ecommerce business is the upfront cost. After all, it can take a significant investment of your time and effort to launch a store without knowing whether your products will sell.
But what if you could test the market with a variety of products without spending a dime?
What if you could avoid buying inventory until you KNOW that your product will sell?
By creating your own Amazon affiliate store with the Amazon Associates program, you can literally launch an ecommerce store without any risk and practically zero upfront cost.
Then later on, you can analyze your referral sales data and private label your best selling products to maximize your profits!
Get My Free Mini Course On How To Start A Successful Ecommerce Store
Are you interested in creating a strong, defensible brand for your products? If so, I put together a comprehensive package of resources that will help you launch your own online store from complete scratch. Be sure to grab it before you leave!
What Is Affiliate Marketing?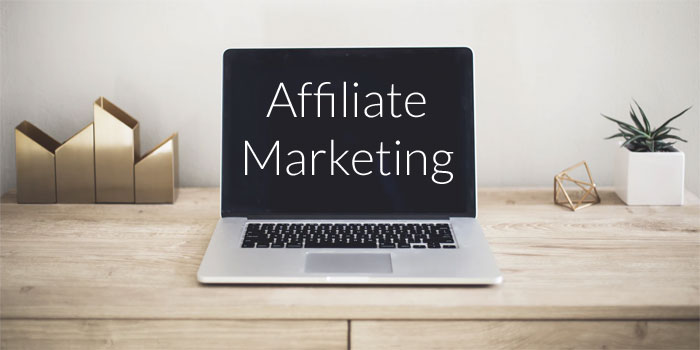 Affiliate marketing is when you partner up with a retailer and act as a virtual salesman for their products. By adding referral links from your website to theirs, you get a commission for every sale that you refer!
Personally, I like affiliate marketing because it is the lowest risk way to make money online and you literally don't have to worry about a thing!
Once you refer a customer to your affiliate partner, they take care of everything.
You don't have to carry inventory. You don't have to deal with shipping, payments, customer service or returns. Affiliate marketing is easily the most hands off way of selling online!
Why Use The Amazon Associates Affiliate Program?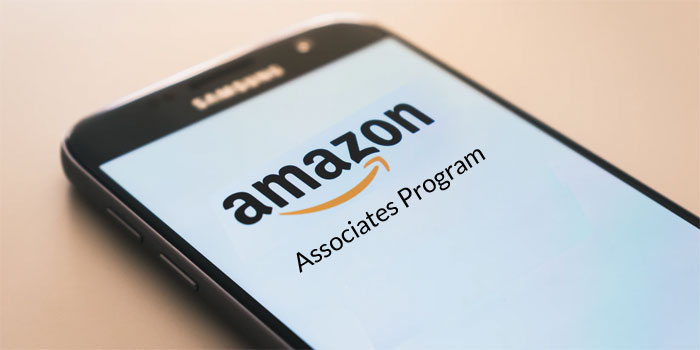 Amazon's affiliate program is called "Amazon Associates" and it is by far one of the largest affiliate programs in the world.
By joining Amazon Associates, you literally have access to millions of products (both physical and digital) and you can earn a cut of every sale you send to Amazon.
What's unique about the Amazon Associates affiliate program is that you can earn significantly more commission than just the value of the product you refer.
In fact, you earn a commission for every single item that a customer buys within 24 hours of when they arrive on Amazon from your affiliate link.
For example, let's say you refer someone to Amazon with a link to a $10 book.
Even though the book sells for only $10, if the customer also buys a flat screen television set for $5000, you get the commission based on $5010 worth of sales!
Because you get a percentage of everything a customer buys from Amazon within 24 hours, you have the potential of making some serious cash especially over the holiday season.
The best part is that joining Amazon Associates is free for all website owners.
Editor's Note: The Amazon Associates program is very similar to the Amazon Influencer Program minus a few extra perks. If you have a large social media following, the influencer program might be a better fit.
How Does The Amazon Associates Affiliate Program Work?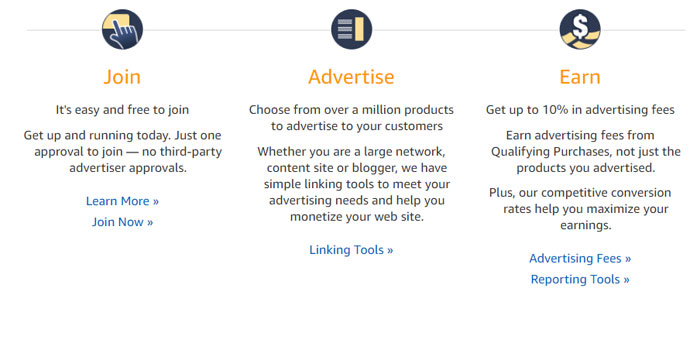 In order to earn a commission on an Amazon sale, you first have to create a special link to Amazon that is specifically tagged with your affiliate user name (more on this later).
When a customer clicks on your link and buys products from Amazon, you then earn a cut of the sale.
Here's a table of the payout you can earn as a percentage of sales. Please note that your commission percentage depends on the category of the product you refer.
Sometimes, Amazon will offer special commission bonuses for certain product categories so make sure you check the Amazon website for up to date rates.
Amazon Associates Commission Rate Table
| Product Category | Fixed Standard Program Fee Rates |
| --- | --- |
| Luxury Beauty, Amazon Coins | 10.00% |
| Digital Music, Physical Music, Handmade, Digital Videos | 5.00% |
| Physical Books, Kitchen, Automotive | 4.50% |
| Amazon Fire Tablet Devices, Amazon Kindle Devices, Amazon Fashion Women's, Men's & Kids Private Label, Apparel, Amazon Cloud Cam Devices, Fire TV Edition Smart TVs, Amazon Fire TV Devices, Amazon Echo Devices, Ring Devices, Watches, Jewelry, Luggage, Shoes, and Handbags & Accessories | 4.00% |
| Toys, Furniture, Home, Home Improvement, Lawn & Garden, Pets Products, Pantry, Headphones, Beauty, Musical Instruments, Business & Industrial Supplies, Outdoors, Tools, Sports, Baby Products | 3.00% |
| PC, PC Components, DVD & Blu-Ray | 2.50% |
| Televisions, Digital Video Games | 2.00% |
| Amazon Fresh, Physical Video Games & Video Game Consoles, Grocery, Health & Personal Care | 1.00% |
| Gift Cards; Wireless Service Plans; Alcoholic Beverages; Digital Kindle Products purchased as a subscription; Food prepared and delivered from a restaurant; Amazon Appstore, Prime Now, Amazon Pay Places, or Prime Wardrobe Purchases | 0.00% |
| All Other Categories | 4.00% |
Once you have your Amazon affiliate links, you can…
Place them within your written content
Create product listings
Embed them into photos on your site
Any time a visitor clicks on your affiliate link and makes a purchase on Amazon, you get a cut of the sale according to the table above!
All sales are tracked automatically by Amazon via tracking cookies placed on your visitor's web browser.
As mentioned earlier, these cookies are valid for 24 hours which means you only get paid if the visitor makes a purchase within a day.
However, that 24 hour window resets if the same visitor clicks on your affiliate link again.
What's nice is that Amazon provides detailed affiliate reports which tell you
How many clicks you sent
How many impressions you made with your links
How many sales you generated
Which products your visitors purchased (this is invaluable for the next section)
Here's an example report from my account.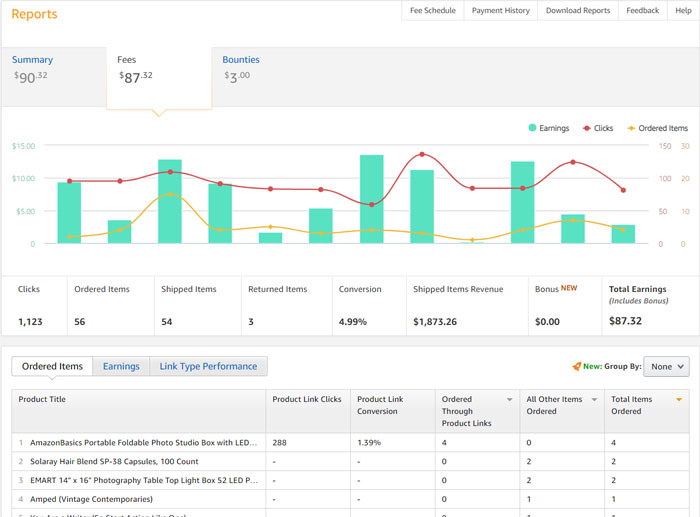 Your commissions from the Amazon Associates affiliate program are paid out about 60 days after each calendar month from when you referred your sale.
You can receive your funds by direct deposit, check or through an Amazon gift card. Depending on the payout type, Amazon will have a different payout minimum.
Amazon Associates Minimum Payout Table
U.S.
Option 1 (Deposit)
10 USD
Option 2 (Gift Card)
10 USD
Option 3 (Check)
100 USD
Check Processing Fee
15 USD
For example, if you request direct deposit or a gift card, you need to only earn $10 dollars to receive your money.
But if you want a paper check, you need to make $100 first. In addition, there's a $15 check processing fee as well.
What Is An Amazon Affiliate Store?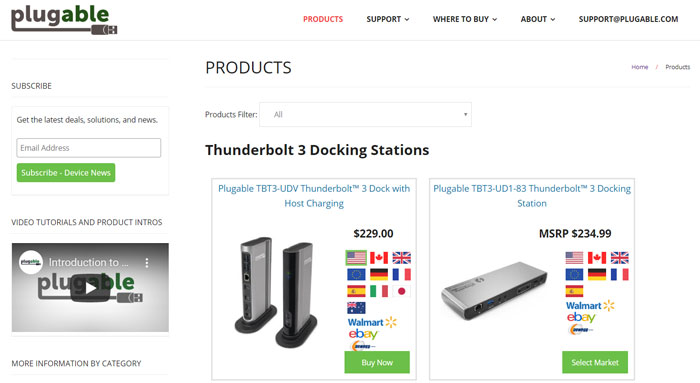 The overall strategy for this post is to create an Amazon affiliate store to both make money and to research the market for future private label products to sell.
In other words, you are going to create product listings on an online store website that you own just like a regular ecommerce shop.
However instead of listing your own products for sale, you are going to direct your customers directly to Amazon with your affiliate links.
When a visitor buys something on Amazon, you get a commission for the sale and Amazon handles all of the product fulfillment, returns, customer service…EVERYTHING!
Now based on Amazon's payout table posted earlier, you stand to earn on average a 3% commission for all of the sales you refer.
Now 3% doesn't sound like a lot of money and you are correct! 3% probably isn't going to replace your day job income unless you drive a ton of traffic.
But keep in mind that running your Amazon affiliate store is not the end goal.
Instead, you are leveraging the Amazon associates program to conduct research on what you SHOULD sell yourself.
Because Amazon provides detailed reports on your sales referrals, you can analyze these reports to find referred products that are converting at a high percentage.
Then, once you've identified these products, you can source them yourself, sell them directly on your site and pocket 100% of the profit instead of a measly 3% commission.
This way, you get the best of both worlds.
One, you do not have to invest any money on initial inventory.
And two, you can leverage Amazon's sales data to determine what you SHOULD be selling.
Amazon Affiliate Store Pros And Cons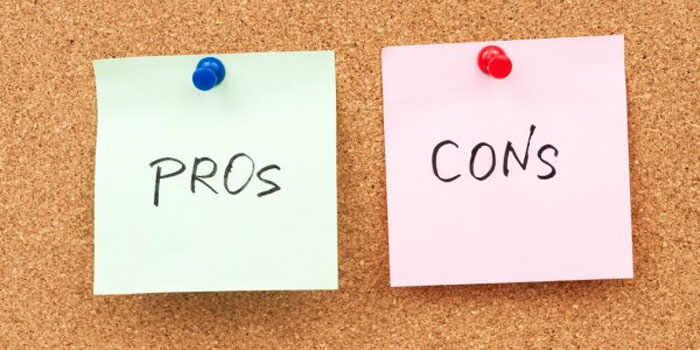 If running an Amazon Associates affiliate store sounds too good to be true, be aware that there are many disadvantages to running an ecommerce store this way.
So before I teach you how to get started, here are the pros and cons of running an ecommerce store based on Amazon Associates so you get the full picture.
Amazon Affiliate Store Pros
There Is Less Upfront Risk: The Amazon Associates program is free to join and you don't have to invest any money on inventory, shipping or payment processing.
You Don't Have To Do Customer Service: Because Amazon handles all of the customer service, you will never have to deal with customer complaints or any customer correspondence whatsoever.
You Are Building A Brand: By referring your visitors to quality products, you are effectively building a reputation and an audience that you can later leverage for your own product sales.
You Can Access A Large Product Portfolio: With Amazon Associates, you can sell millions of products in your store without worrying about inventory or fulfillment.
You Can Conduct Product Research: The beauty of running an Amazon Associates affiliate store is that you are leveraging Amazon sales data to decide what products to source for yourself and maximize your profits.
You Get A Cut Of Overall Sales: With Amazon Associates, you will receive a commission on ANYTHING a customer buys within 24 hours which can add up over time.
Amazon Affiliate Store Cons
Amazon's Commission Payouts Are Low: Amazon's commission payout is a paltry 3%. You will need a ton of referral traffic to make meaningful money
You Will Have Low Visitor Retention: Because you are driving visitors away from your website, this is generally bad for SEO. Customers may also be confused by why your store is sending them to Amazon.
Your Store Requires Maintenance: Products go in and out of stock all of the time so you have to monitor your listings like a hawk. In addition, items may be discontinued and prices change constantly which requires maintenance.
Your Payments Are Delayed: You receive your payout 60 days after the affiliated sale is made. During this time, any returns will be deducted from your payout.
How To Build An Amazon Affiliate Store From Scratch With Amazon Associates
The following instructions will walk you through the entire process of how to create an Amazon affiliate store from scratch in the LEAST EXPENSIVE way possible.
Overall, your goal is to spend as little money as possible on your store, figure out what items sell well and then invest your money on products that YOU KNOW will sell.
Step 1 – Sign Up For Amazon Associates
In order to receive your special Amazon affiliate tracking links, you first need to sign up for the Amazon Associates affiliate program.
So head on over to the Amazon Associates page and sign up.
The entire application process takes about 5 minutes and you'll usually get approved within 24 hours or 1 business day.
After you sign up, you'll receive an email confirming your application for Amazon Associates. You'll also receive a login to your backend Amazon Associates dashboard where you can track clicks, sales and income.
Step 2 – Decide What To Carry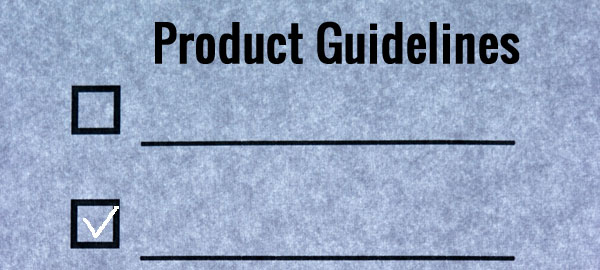 You should treat your Amazon affiliate store just like you would a regular ecommerce store and niche shops work best.
Instead of throwing up every product under the sun, you want to be very strategic with what to sell.
While niche research is not the focus of this tutorial, please refer to my post on How To Find The Best Products To Sell Online – The Ultimate Step By Step Guide for more information.
Ideally, you should carry products in your affiliate store that you eventually plan on private labeling for your own shop.
That way, the data that you gather from your Amazon dashboard can be directly applied to your future ecommerce strategy.
Step 3 – Create Your Online Store Website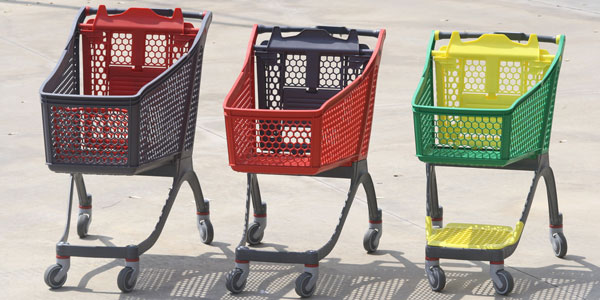 Your choice of ecommerce platform largely depends on your budget and here are the 3 shopping carts that I highly recommend.
Shopify – Shopify is the leader in the space and has the most 3rd party developer support but it's also the most expensive
BigCommerce – BigCommerce is more powerful than Shopify out of the box and cheaper too but they have less 3rd party developer support
WooCommerce – WooCommerce is free to use but you need to get your own webhosting. Overall, this is the cheapest solution possible.
Because the overall theme of this post is to get started with the LEAST amount of money possible, I will provide you with instructions on how to install WooCommerce for less than $2.95. (That is not a typo)
Because the software is free, WooCommerce is the most widely used shopping cart in the world and has the most 3rd party developer support of any platform out there (including Shopify).
The best part is that WooCommerce runs on top of the world's most popular content management system, WordPress. So if you already have a WordPress blog, then going with WooCommerce is an easy choice.
Right now, WooCommerce is one of the easiest shopping carts to install and get running right away because most webhosts offer a one click installer.
Here's a quick 5 minute video tutorial that will walk you through the entire installation process step by step using Bluehost.
Make sure you select "Blogs & Portfolio" if prompted. Otherwise, you won't find the $2.95 rate.
If you want to see a sample WooCommerce shop, my 9 and 11 year old kids recently started an ecommerce store selling entrepreneurship t-shirts online with WooCommerce. And if a 9 and an 11 year old can launch an online business, then so can you:)
My kids used their own money to start this business and spent less than $3 from start to finish. Click here to check it out!
Step 4 – Create A Product Listing
Once your WooCommerce shop is up and running, it's time to create your first product listing!
First off, you need to login to your Amazon associates dashboard and obtain the affiliate product that you would like to promote.
In this example, I'm promoting ecru dinner napkins from Bumblebee Linens:)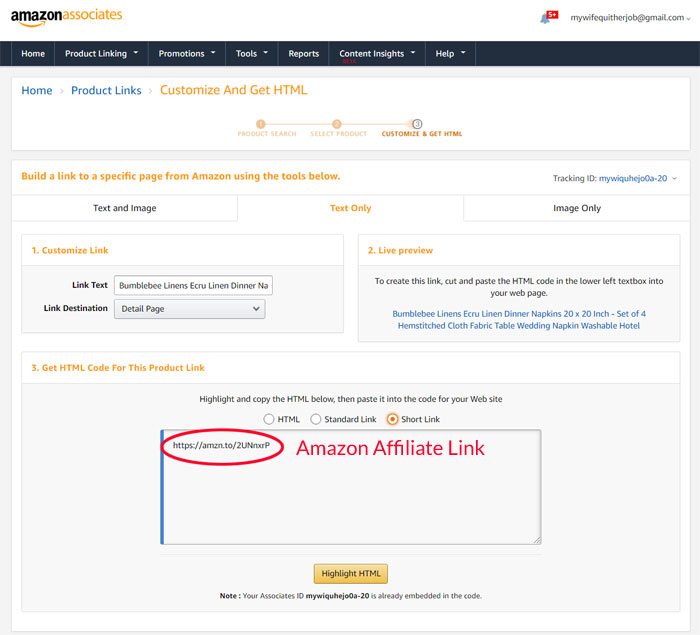 Then in your WooCommerce shop, select "Add Product" and add your product title and description as shown below.
Editor's Note: When it comes to writing your product descriptions and adding photos, please do NOT copy the verbiage word for word from the Amazon listing. Instead, you must write your own descriptions and take your own photos to avoid copyright violations.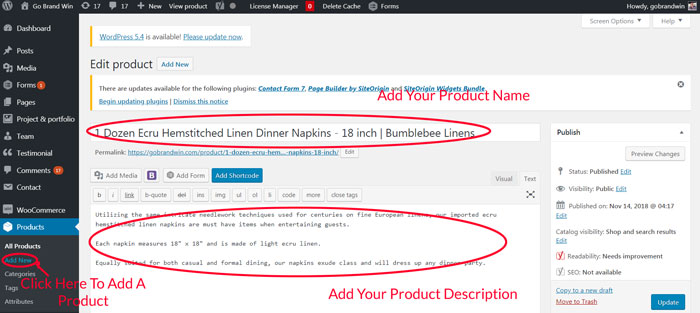 Once you've added your product title, descriptions and photos, scroll down until you find the "Product Data" box.
Then, select "External/Affiliate Product" from the pull down menu and cut and paste your Amazon affiliate link in the box provided.
Hit save and test your listing! Here's what mine looks like.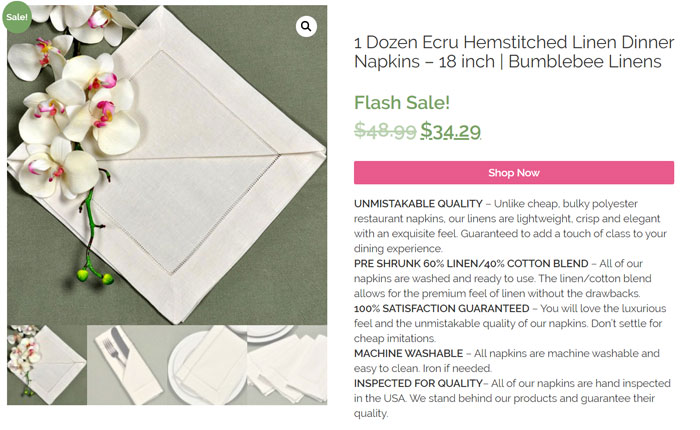 When anyone clicks on the "Shop Now" button, they are taken to the following Amazon listing. If anyone buys this item, I get a cut of the sale!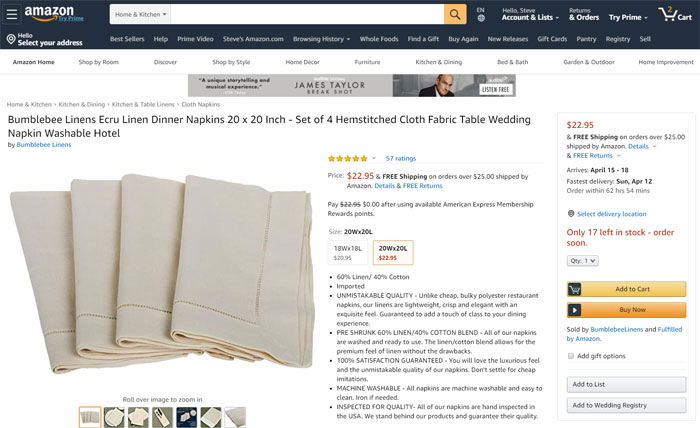 Step 5 – Build An Email List And Promote Your Products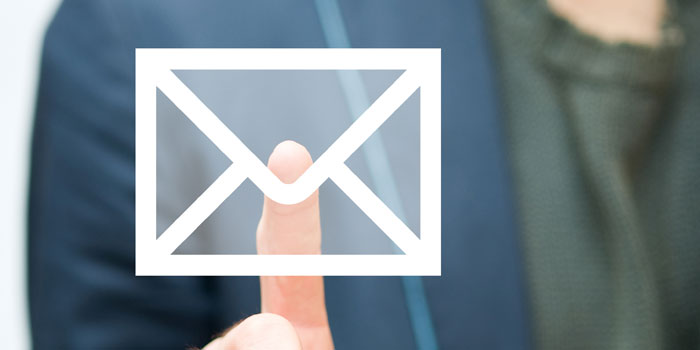 While the details of promoting your ecommerce store are beyond the scope of this post, there are a few strategies that you MUST implement no matter what.
First off, you should treat this store just like any other shop even though it's designed for affiliate marketing.
This means that you must be able to retain your customers through email, Messenger, SMS or push. But email is the most straightforward to implement.
Here are the email tools that I recommend for an Amazon affiliate store.
Klaviyo – The best email marketing service out there for ecommerce stores. It's free for up to 250 subs.
ConvertKit – If you are on a budget, then ConvertKit will give you the best bang for the buck. ConvertKit is free for up to 100 subscribers and half the price of Klaviyo (but not nearly as powerful).
Privy – An email list growth platform that allows you to build an email list quickly with popups and easy to design email forms.
Ultimately, your goal should be to build an audience of customers that you can later use to promote your own products or affiliate offers.
Search engine optimization and social media will also play a large part in your overall marketing efforts.
If you would like to learn more, I put together a short mini course that addresses everything you need to know to run a high converting ecommerce store.
Step 6 – Read And Follow Amazon's Terms Of Service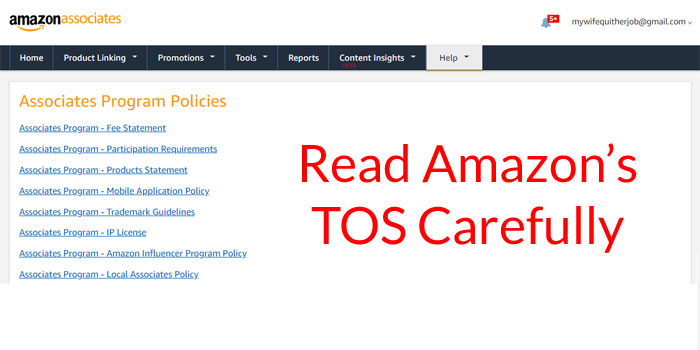 Once you have your website and email marketing setup, you should review Amazon's terms of service VERY carefully. There are many rules Amazon imposes that if violated, can result in a suspension of your account.
Here's a list of the most important rules.
You can not sell sexually explicit items or have any explicit content on your site.
You can not make false claims about the products you are selling
You can not steal photos or product descriptions from Amazon
Your prices and promotions must be accurate. As a result, Amazon offers automated tools to help you keep your listings up to date.
You must disclose that you are an Amazon affiliate on every single product page on your site
You must have a privacy policy
You can not use Amazon affiliate links directly within your emails or in any "offline" manner
You can not use Amazon affiliate links in PDFs or Ebooks
You are not allowed to cloak your affiliate links or use misdirection
You can not use Amazon reviews as your own on your site
You can not offer incentives to purchase an Amazon product
You can not use paid placements for your affiliate products
You can not violate anyone's trademarks
You can not click on your own links and make purchases on Amazon
In addition to the above, there are many more specific rules to the Amazon Associates program that you MUST review.
Their guidelines change from time to time and it's very easy to get banned if you don't follow them to the letter.
Step 7 – Analyze Your Affiliate Data And Sell Your Own Products
Once you start generating affiliate sales on a regular basis, you should analyze your Amazon affiliate data to see what your customers are buying.
Can you sell a similar item on your own website and earn more money? Can you private label your own products and create your own brand?
Remember, you are only making a 3% commission on the products you sell. Wouldn't it be nice to keep 100% of the profit?
Using the example earlier, let's say that you're selling 100 sets of ecru linen dinner napkins from Bumblebee Linens per day.
With the current commission structure, you stand to make .03 * 22.95 * 100 = $68.85
Assuming a profit margin of 50%, if you were to sell these exact napkins under your own brand, you could make .5 * 22.95 * 100 = $1147.
This is a 16x increase!
Bottom line, you should use your Amazon affiliate store as a tool to gather information about your market.
Then, based on what your customers are buying, you should plan on releasing your own products to replace your affiliate links.
You should also use your Amazon affiliate store to build an audience within your niche and establish yourself as an authority.
Armed with a list of rabid fans, you can easily expand your product line to complementary products under your own brand.
Should You Build An Amazon Affiliate Store Or Jump To Private Label Directly
Because Amazon affiliate stores generate such low commission payouts, you probably will NOT make life changing money with just the Amazon Associates program.
Instead, the path to greater wealth lies with private labeling your own products and establishing your own brand.
However if you are on a major budget and you want to proceed with caution, then starting with an Amazon affiliate store is an excellent choice.
Overall, it depends on how much money you are willing to invest and how quickly you want to make money online.
As with anything in life, the more risk you are willing to take, the greater the rewards.
And an Amazon affiliate store is probably the lowest risk and most cautious way to enter the market. Good luck!
Frequently Asked Question About Amazon Associates Affiliate Stores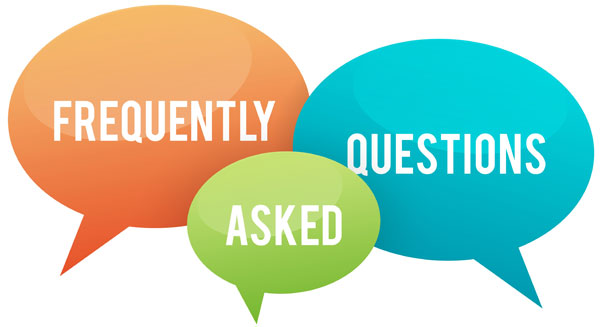 Can I use content from Amazon listings for my product pages?
No, you can't. This is a violation of Amazon's terms of service and you risk getting your account suspended.
Can I join the Amazon Associates program from outside the United States?
Yes, you can. The Amazon Associates program is available to anyone all over the world.
Can I promote Amazon products without creating an affiliate store?
Yes you can. In addition to your store, you can also add affiliate links to blog posts and images on your site. However, you must be careful about email and social media. Please read Amazon's terms of service for more info.
Do you have to disclose that you are an Amazon affiliate?
Absolutely. Everywhere you use an affiliate link, you must disclose your affiliate partnership as it is against FTC guidelines otherwise.
Does Amazon Associates pay for affiliate clicks?
No. Amazon pays you based on sales you generate with your links.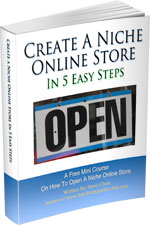 Ready To Get Serious About Starting An Online Business?
If you are really considering starting your own online business, then you have to check out my free mini course on How To Create A Niche Online Store In 5 Easy Steps.
In this 6 day mini course, I reveal the steps that my wife and I took to earn 100 thousand dollars in the span of just a year. Best of all, it's free and you'll receive weekly ecommerce tips and strategies!
Note: This post above may contain affiliate links, which means that I may receive a commission if you make a purchase when clicking a link. Please consult our privacy policy for more information.
Related Posts In Amazon Business Models
About Steve Chou

Steve Chou is a highly recognized influencer in the ecommerce space and has taught thousands of students how to effectively sell physical products online over at ProfitableOnlineStore.com. 

His blog, MyWifeQuitHerJob.com, has been featured in Forbes, Inc, The New York Times,  Entrepreneur and MSNBC.  

He's also a contributing author for BigCommerce, Klaviyo, ManyChat, Printful, Privy, CXL, Ecommerce Fuel, GlockApps, Privy, Social Media Examiner, Web Designer Depot, Sumo and other leading business publications.

In addition, he runs a popular ecommerce podcast, My Wife Quit Her Job, which is a top 25 marketing show on all of Apple Podcasts. 

To stay up to date with all of the latest ecommerce trends, Steve runs a 7 figure ecommerce store, BumblebeeLinens.com, with his wife and puts on an annual ecommerce conference called The Sellers Summit.  

Steve carries both a bachelors and a masters degree in electrical engineering from Stanford University. Despite majoring in electrical engineering, he spent a good portion of his graduate education studying entrepreneurship and the mechanics of running small businesses.