If you don't have a large budget to start an ecommerce business, then online arbitrage (aka Amazon arbitrage) can be a good way to make some short term cash and learn how to sell on Amazon at the same time.
The best part about online arbitrage is that it's a business model that can be run from the comforts of your own home as a side hustle in your spare time.
There's very little upfront cost and the monetary risks are minimal.
To make money with online arbitrage, you first find great deals online by surfing the web, and then you sell the bargains you find on Amazon at a profit.
If you enjoy shopping online like most people, it's a great opportunity to make a few bucks on the side as you shop.
But finding profitable deals is NOT about randomly searching for clearance items online. There's a set methodology and software programs available to help you with the deal finding process and to ensure that you make a decent profit.
In this post, you'll learn how to get started with online arbitrage as well as the tools of the trade.
Editor's Note: Online arbitrage can be a fun way to learn how to sell on Amazon and dip your toes in the ecommerce waters if you are on a major budget.
But online arbitrage is NOT a good long term business model and can not be scaled easily. Your ultimate goal should be to leverage the knowledge and cash you gain from online arbitrage and eventually start your own private label brand.
Get My Free Mini Course On How To Start A Successful Ecommerce Store
Are you interested in creating a strong, defensible brand for your products? If so, I put together a comprehensive package of resources that will help you launch your own online store from complete scratch. Be sure to grab it before you leave!
What Is Online Arbitrage On Amazon?
Online arbitrage is the act of buying products from a marketplace or store at a discount and then selling them for a profit on Amazon, Ebay and other marketplaces.
The online arbitrage business model is similar to retail arbitrage except you don't have to physically shop at brick & mortar stores like Walmart or Target to source your goods. Instead, all of your shopping is performed online from behind your desk.
There are 3 ways to do online arbitrage but one of the ways below is against Amazon's terms of service.
Use Amazon FBA – To leverage Amazon FBA, you first have the products you buy online shipped to your home. Then, you inspect your goods and ship them direct to Amazon's fulfillment center where Amazon handles the rest.
Use Amazon Merchant Fulfilled – Instead of having Amazon handle shipping and fulfillment, you can pack and ship your orders yourself when an order comes in. This method is more labor intensive but can be more profitable.
Use Amazon Dropshipping – By creating a merchant fulfilled listing, you can have the products shipped directly to the end customer from the store where you made the purchase. This model is called Amazon dropshipping and is against Amazon's terms of service. If Amazon ever finds out, your account will get suspended.
What's attractive about online arbitrage or Amazon arbitrage is that you don't need a wholesale license or a business entity to get started.
At low sales volume (check with your state or local government), online arbitrage may not require any permits either which makes it very easy to get started.
How Does Online Arbitrage Work?
Online arbitrage works by purchasing a product from an online store at a low price and then reselling that item for a profit on Amazon.
Here's how it works.
You shop online and look for deals you can buy to resell on Amazon at a profit.
You place an order for those goods and have them shipped to your home.
Once the goods arrive at your home, you repackage the product, list them on Amazon and ship them to an Amazon fulfillment center.
When you make a sale, you get to keep the difference in price minus any Amazon selling fees (usually ~30%)
Is Online Arbitrage Legal?
Online arbitrage is 100% legal. In the case Kirtsaeng v. John Wiley & Sons, the US Supreme Court ruled that you are allowed to resell any product you have purchased as long as the merchandise was legally acquired.
As a result, you can legally sell popular branded products like Apple, Nike and Samsung online without a special license or permission.
In fact, there are many merchants selling used items on Amazon and Ebay.
However, you must obey Amazon's rules. Amazon may not allow you to sell certain brands on their platform.
Is Online Arbitrage Allowed On Amazon?
Amazon allows online arbitrage merchants to sell on their platform provided that the product is functional, in good condition and legally acquired.
However, certain brands may prohibit you from selling their products on Amazon with online arbitrage. For example, brands like Nike and Lego do not allow 3rd party sellers to resell their products on Amazon.
In some cases, Amazon may ask for invoices from authorized suppliers before you are allowed to list certain products online.
How Much Can You Make With Online Arbitrage?
Online arbitrage sellers can make over $10,000 per month with a profit margin of between 10-30%.
Online arbitrage sellers receive their merchandise by buying online from other ecommerce stores and marketplaces. Unlike retail arbitrage, you do not have to physically shop at brick and mortar stores.
As a result, product acquisition can be scaled and you can potentially make 7 figures or more.
How Much Does It Cost To Start An Online Arbitrage Business On Amazon?
You can start an online arbitrage business for less than $100. Because you are purchasing products from other online retailers in single unit quantities, your upfront investment is low.
To resell your merchandise on Amazon, you must sign up for an individual seller account on Amazon which is 100% free. However, you will need to pay a $.99 fee for every item you sell in addition to a 15% final value fee.
Once you exceed 40 orders per month, you can sign up for a professional Amazon account for $39.99/month that waives the $.99 fee.
Read this for more information on Amazon seller fees.
How To Find Products To Sell For Online Arbitrage
In order to run a successful online arbitrage business, you must find profitable products to sell using tools like Tactical Arbitrage, RevSeller and Keepa.
Unless you have a systematic way of finding bargains, you won't be able to scale your profits.
Most successful online arbitragers use a set of software tools to quickly find and evaluate potential deals.
Below is a list of the most popular online arbitrage tools that successful sellers use to find products to sell. These tools are not explicitly necessary to succeed but they can help tremendously.
Tactical Arbitrage

Tactical Arbitrage is a tool that scrapes the product listings from hundreds of popular shopping sites and alerts you of potential deals.
With this tool, you basically set your parameters for profit, revenue and other key metrics and Tactical Arbitrage spits out products that meet your criteria.
Specifically, you can use Tactical Arbitrage in 3 main ways to find products to sell.
Product Search – You can use Tactical Arbitrage to scrape products from 3rd party stores and automatically match them up with Amazon listings. Then, you can create a filter to spit out products you can sell for a profit. What's cool is that any store can be scraped with a little bit of code but Tactical Arbitrage supports almost 1000 stores out of the box.
Reverse Search – You can upload a CSV file of ASINS to find items sold around the web that are priced lower than they are listed on Amazon to make a profit.
Amazon To Amazon Flips – Tactical Arbitrage can find products sold on Amazon that are priced low enough to be flipped on a different product listing.
Tactical Arbitrage is probably the most widely used tool and arguably the most important tool for product sourcing for Amazon arbitrage.
However, the main downside of using a tool like Tactical Arbitrage is that thousands of other people are using the EXACT same tool. As a result, you'll often have to make quick decisions and act on potential deals immediately.
Keepa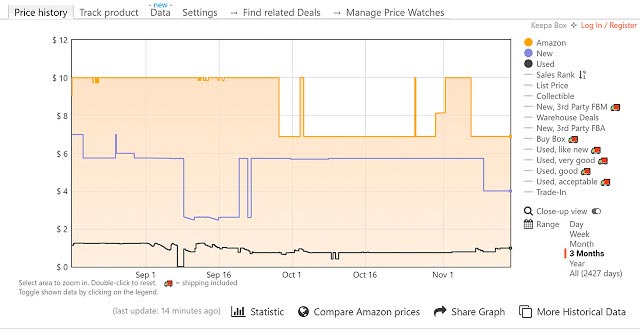 Keepa is an Amazon price tracking tool that will keep you alerted of price drops and increases on any product you choose to monitor.
Prices change on Amazon constantly.
To prevent yourself from buying a product at too high of a cost or to find the optimal time to list your products,
Keepa will also provide you with detailed price history charts for practically every product on Amazon. Some products are seasonal so it may make sense to list your products at the right time for maximum profit.
RevSeller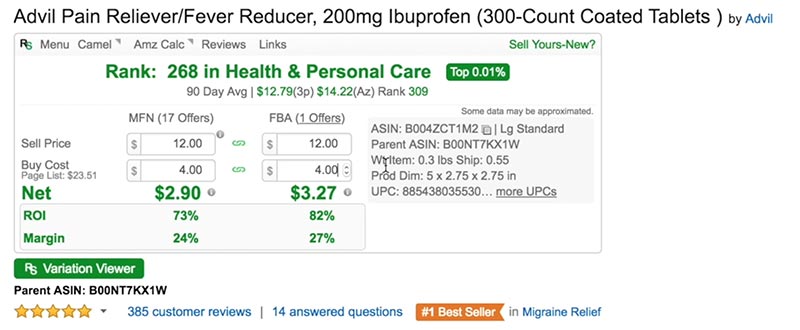 RevSeller is a Chrome extension that allows you to quickly calculate your potential profit for any product on Amazon. Simply enter your sourcing costs, and the tool will instantly tell you whether it's worth selling.
Most importantly, the tool will also point out potential selling restrictions that Amazon may impose on that product. Are you allowed to sell it as new? Do you need any authorizations or approvals to sell?
This tool is a must have for all online arbitrage sellers.
How To Get Started With Online Arbitrage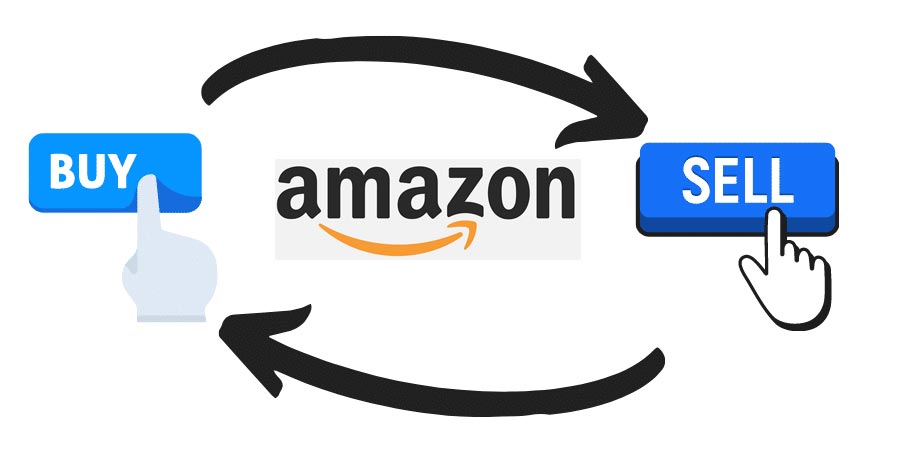 In order to get started with online arbitrage on Amazon, you must follow these steps.
Sign up for an Amazon sellers account
Find products to sell on Amazon using special online arbitrage research tools.
Make sure you can make a profit on Amazon by checking the selling prices.
Verify that there are no Amazon restrictions for the products you want to sell.
Boost your profits by finding coupons and discounts.
List your products on Amazon FBA
Below is a step by step walkthrough of the online arbitrage selling process.
For illustration purposes, I'm going to use a product that I personally sell online under my own brand, Bumblebee Linens as an example.
Occasionally, we run flash sales where we heavily discount 1 item for a period of 72 hours. And during this time, you can get killer deals on our merchandise that could potentially be resold elsewhere at a profit.
For example, here's a flash sale that we ran a while back.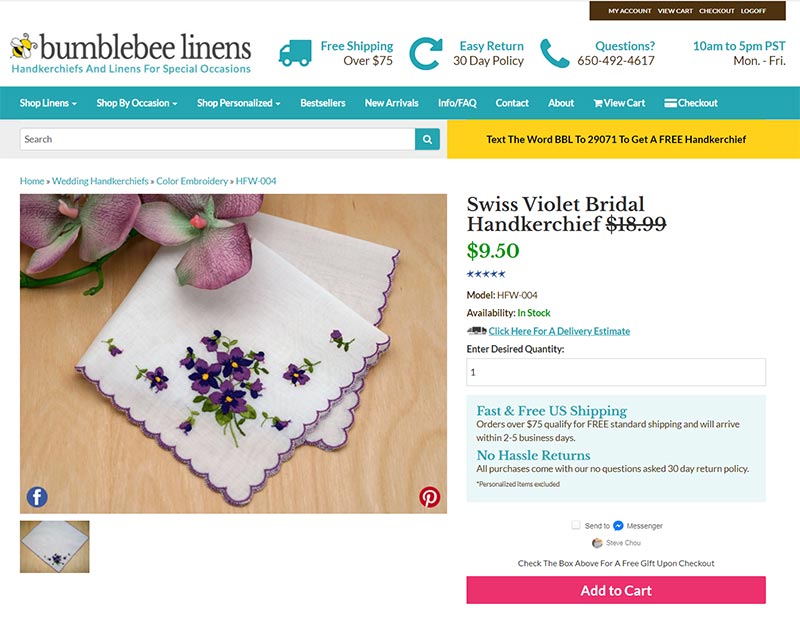 If you look up this exact same item on Amazon, you'll notice that it sells for $18.95!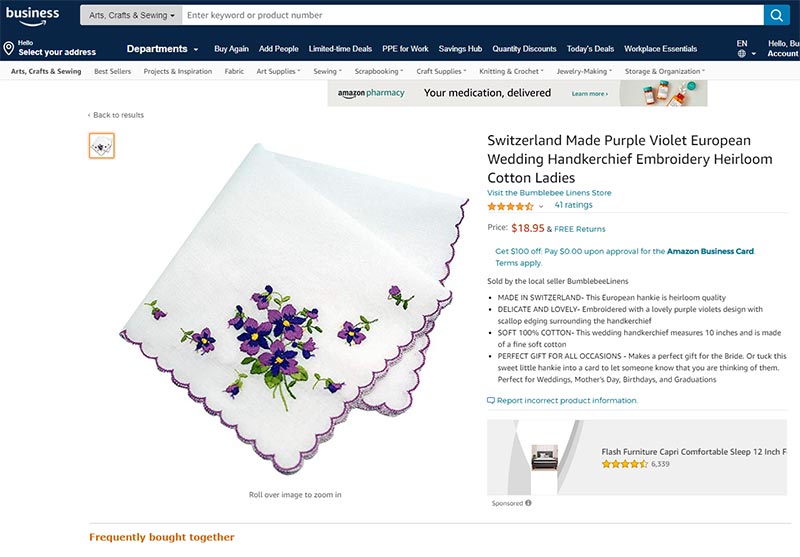 If you took advantage of our flash sale, you could have bought these hankies for only $9.50 and sold them on Amazon for $18.95!
Now in this example, it's obvious that the 2 products are identical but for most products, you should perform a thorough comparison based on the UPC code to make sure that they are the same!
In the event that you sell an item that is not identical, Amazon may suspend your selling privileges!
Step 1: Sign Up For An Amazon Seller Account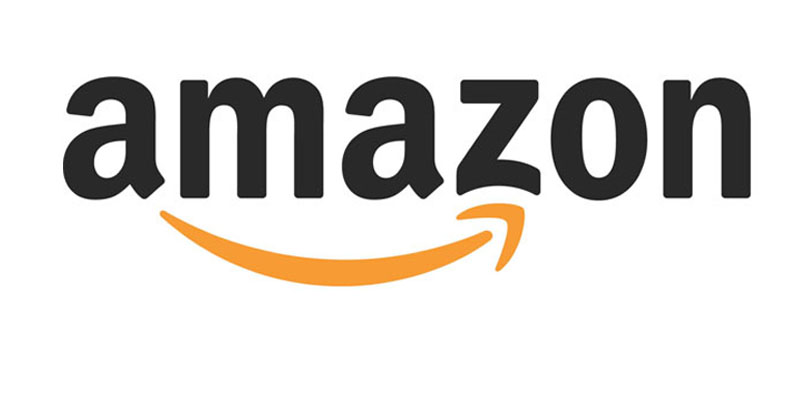 In order to sell on Amazon, you must sign up for an Amazon individual sellers account which is 100% free.
However, you will need to pay a 99 cent fee for every transaction you make on Amazon.
Once you exceed 40 sales per month, it makes more economic sense to get an Amazon professional sellers account for $39.99/month to save on selling fees and to access more selling tools for your account.
The most important aspect of making money with online arbitrage is understanding Amazon's selling fees. At a basic level, here are the costs you will incur from selling on Amazon.
The cost of your product to be sold.
Amazon's selling fees – 15% + the cost of Amazon FBA (usually another 10-15%).
The cost of shipping your goods to Amazon's warehouse.
For a complete list of Amazon fees, please read my post on how to calculate your Amazon fees.
Overall your profit is the selling price minus all fees!
Step 2: Check For Selling Restrictions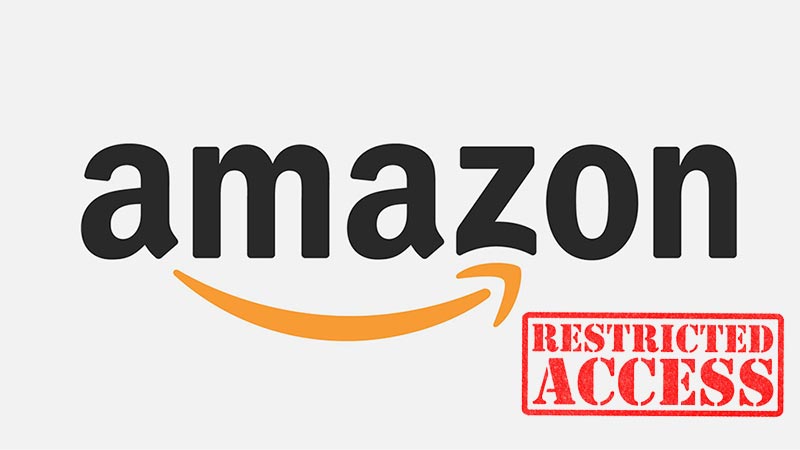 A common mistake with new online arbitrage sellers is buying a bunch of items that Amazon will not allow you to sell.
There are MANY restricted products and product categories on Amazon and the list continues to grow every day!
Most of the restrictions that you'll come across on Amazon will be brand restrictions. Because Amazon is constantly fighting counterfeit goods, initiatives like Project Zero and Amazon Brand Registry allow brand owners to prevent other sellers from selling their products.
In addition, Amazon will sometimes restrict entire categories of products. For example, grocery, jewelry, watches and music all require approval before Amazon will allow you to sell on their marketplace.
Gated categories change all the time but as a brand new seller, it's easier to avoid these categories altogether until you gain some experience.
Getting approval for certain categories may require supplier invoices which you will obviously not have as an arbitrage seller. However, there are services out there that can help you with the ungating process.
In any case, because Amazon restricts many products, you should always check to make sure you can sell an item before you hit the buy button.
If you are on mobile, the free Amazon Seller App will instantly tell you whether you can sell a product or not.
For example, Garmin watches can NOT be sold as new.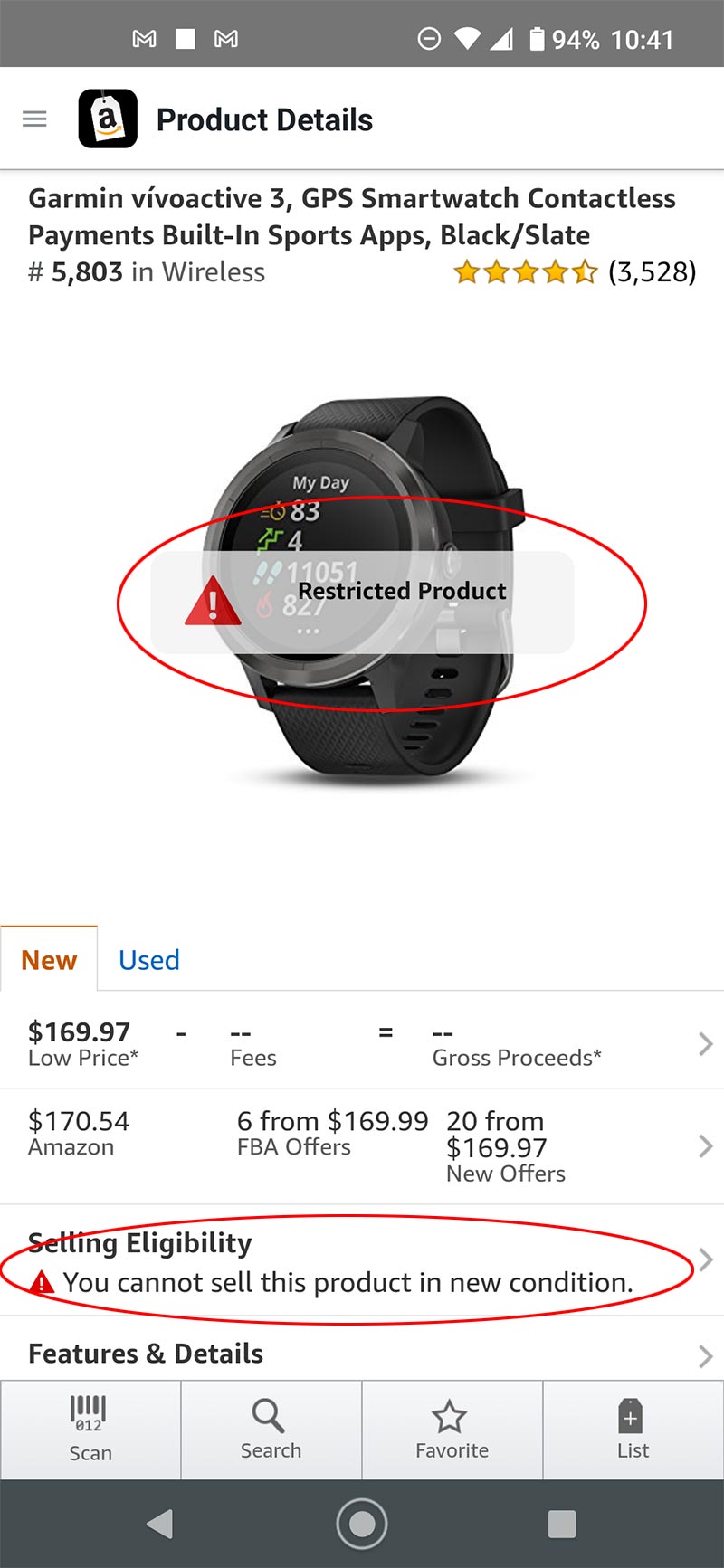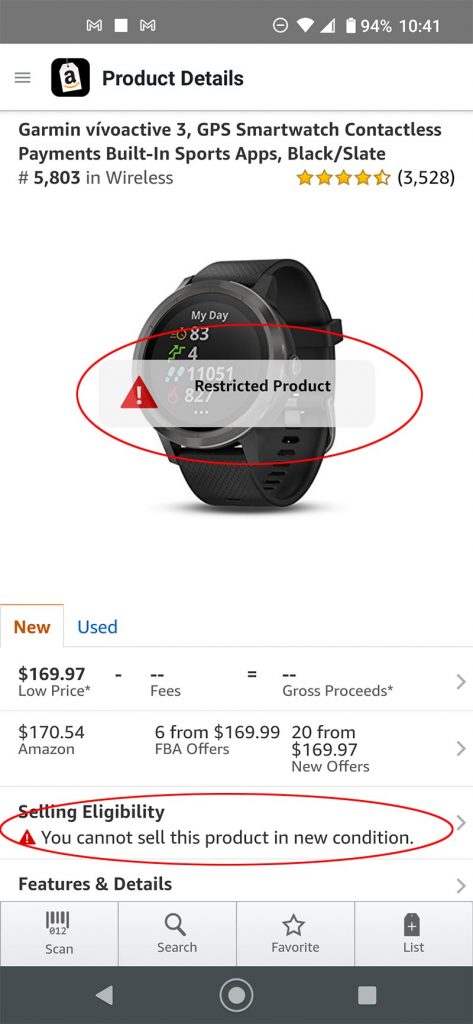 Entering in products one by one on the Amazon seller app can be tedious and it's much easier to do your research on a desktop or laptop.
CheckPermissions.com is a Chrome plugin that allows you to instantly check the restrictions on a large quantity of products at the same time.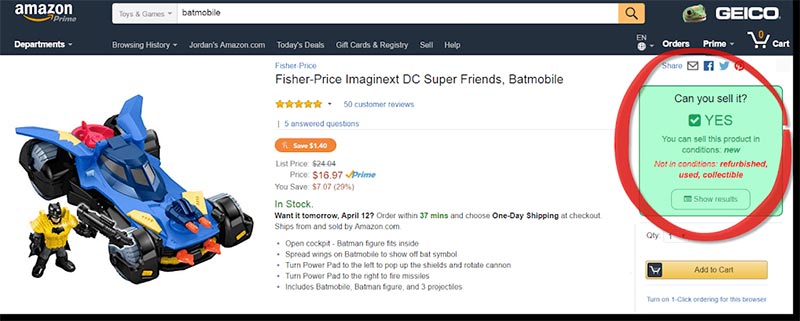 According to the Amazon Seller App, this handkerchief is eligible for sale as new!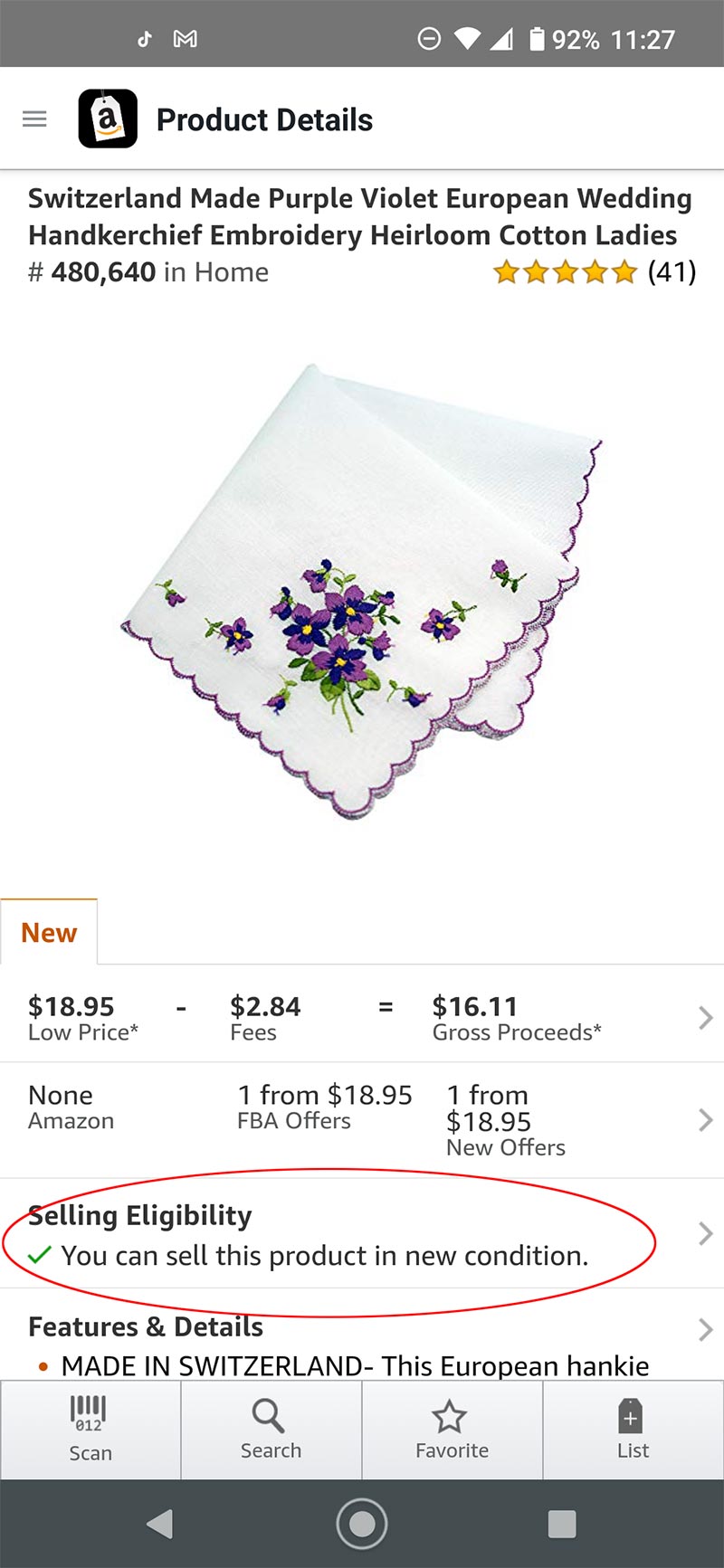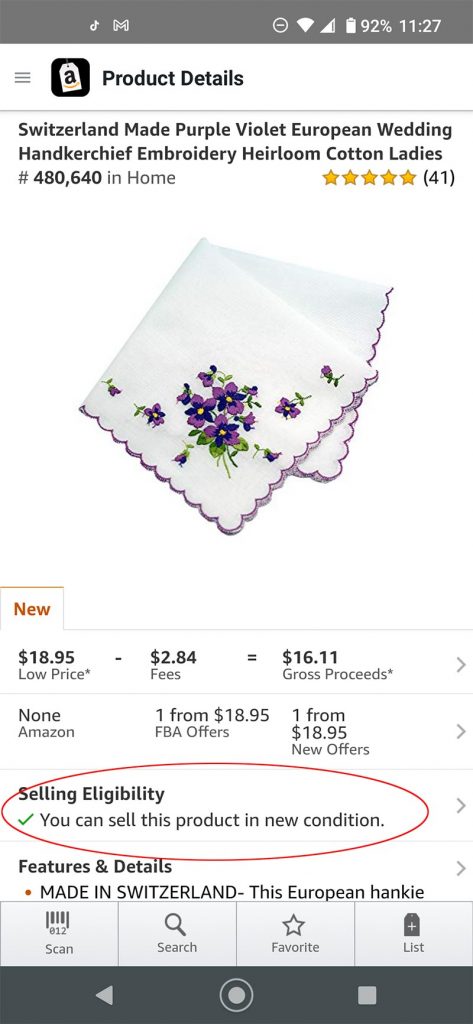 Step 3: Run An Online Arbitrage Profit Calculation
Using the RevSeller Chrome Extension, figure out the potential profit from selling your item.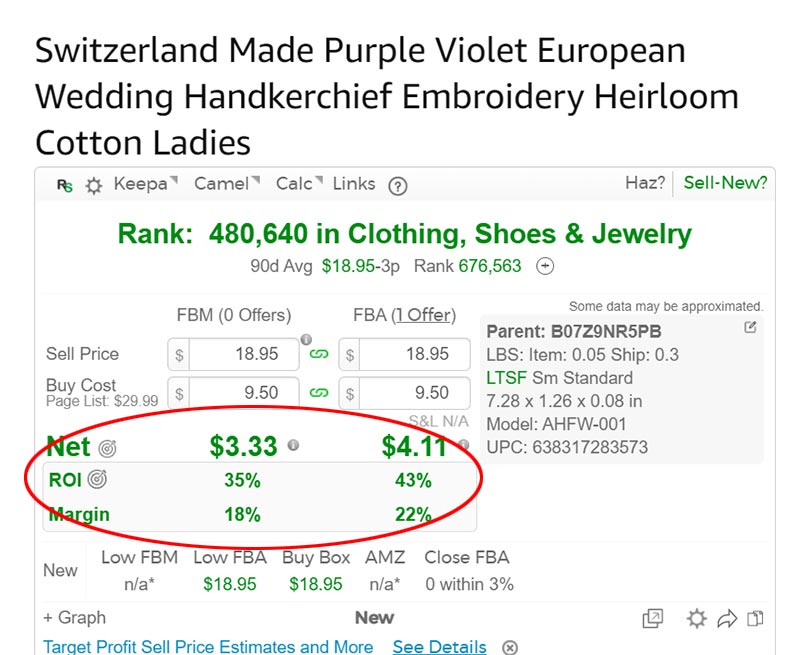 According to RevSeller, I can make a $4.11 profit by buying these handkerchiefs from Bumblebee Linens at $9.50 and selling them on Amazon FBA for $18.95.
This would result in an ROI of 43% with a net margin of 22%.
For this particular deal, the profit numbers look decent.
Step 4: Look For Extra Coupons To Boost Your Margins
Because this is my online store, I know that we often offer storewide coupon codes which can be stacked on top of our flash deals:) But a simple search on popular coupon sites like Knoji or Retail Me Not can yield additional savings to boost your ROI.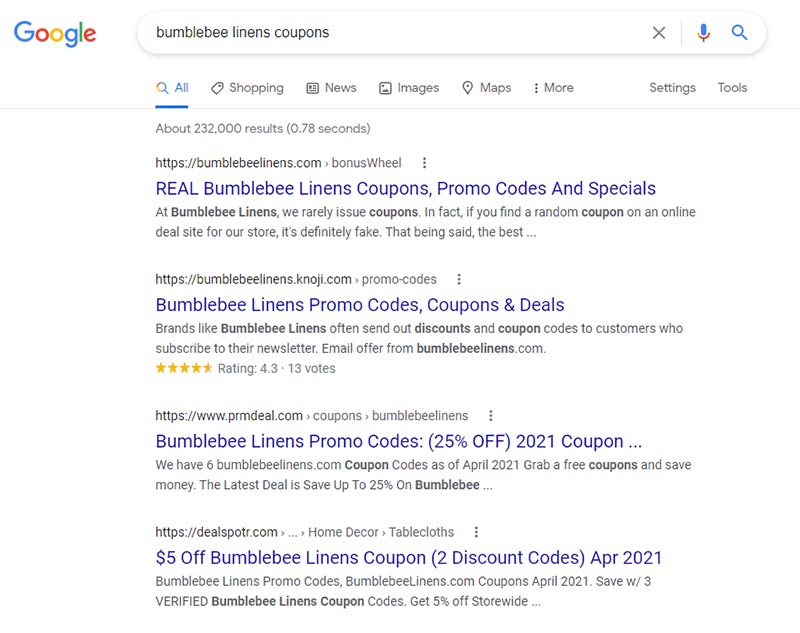 Another great way to increase your profitability is by using a rebate site like Rakuten which gives you cash back on all purchases.
In addition, there are Amazon launch services like Jump Send where you can buy drastically reduced merchandise on Amazon which you can quickly flip for a profit!
In general, you should join the email lists of as many stores as you can so that you receive their deals and promotions as soon as they are available.
There are also browser extensions like Honey that will automatically try every possible coupon code at checkout so you get the best deal!
Step 5: Check The Product's Sales Velocity
There's no point in sourcing a product for sale (even if it's a fantastic deal) unless it actually sells on Amazon. After all, if a product isn't selling well, you could get stuck with a bunch of unsold inventory.
As a result, you must check the sales velocity for your potential product on Amazon using a tool like Jungle Scout.
Jungle Scout is a Chrome extension that accurately tells you how much revenue any product is making on Amazon. Jungle Scout also provides you with a product's sales history so you can check for seasonality and other factors related to sales.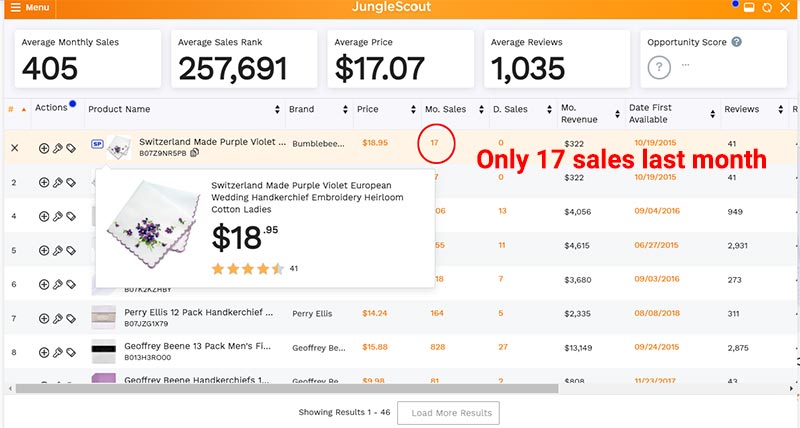 According to Jungle Scout, these Swiss violet handkerchiefs only sold 17 units last month which isn't great. As a result, I'd be a little hesitant to buy too many units of this product even though the margins are great!
But for the sake of this example, let's assume that we're willing to buy 20 units.
Step 6: Send The Products To Amazon FBA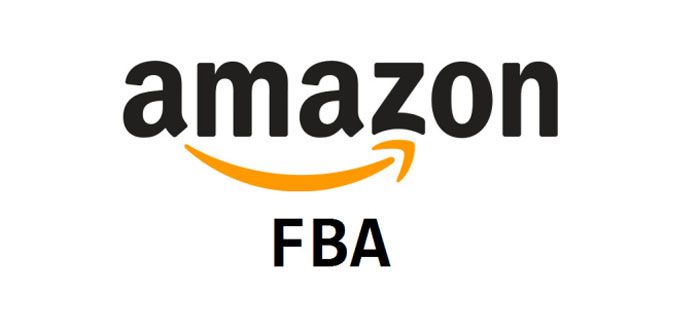 The final step of the online arbitrage process is to ship your product to an Amazon fulfillment center. Now you're probably wondering why you can't just have the merchandise shipped directly to Amazon from the store you bought it from.
There are 2 reasons why you can't do this.
For one thing, your products must be labeled and stickered properly according to Amazon's specifications so they can be attributed to your seller account.
Second of all, you should ALWAYS inspect the merchandise to make sure that it is EXACTLY the same as the Amazon product listing. If there are any discrepancies, you risk getting your account banned.
What's nice is that Amazon gets a ridiculously large discount on shipping which they pass to you. As a result, the cost of sending your merchandise to Amazon's fulfillment house is surprisingly inexpensive.
To give you an idea of the savings (since I run my own store and warehouse), Amazon's shipping rates are less than half of what we typically pay for our online shop.
If you don't want to deal with storage or shipping, you can elect to use an Amazon FBA prep center to repackage and ship your goods to Amazon.
Pros And Cons Of Online Arbitrage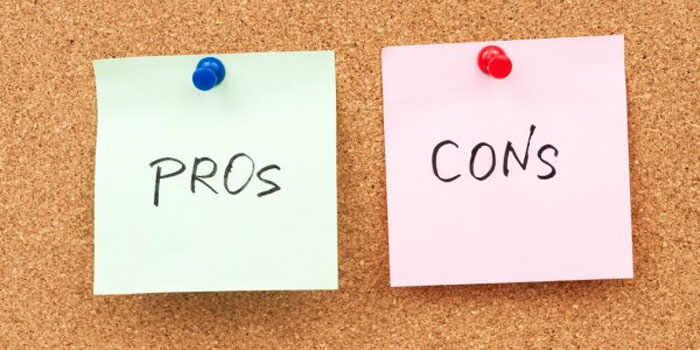 If online arbitrage sounds appealing to you, here are the pros and cons of this business model.
Online Arbitrage Pros
Requires very little money to start.
You can learn how to sell on Amazon without much upfront risk.
Does not require that you physically shop in retail stores for deals.
You can buy as many or as few products as you want to control your risk.
Online Arbitrage Cons
Your business is only as good as your ability to find deals.
Prices on Amazon can change at any time which can result in a loss.
Amazon charges a very high selling fee (15% + Amazon FBA fees).
Profit margins are extremely low after fees.
Certain products can NOT be resold on Amazon or may require approval.
The items you buy online may not exactly match the products on Amazon.
Remember, online arbitrage should be a temporary business model on your journey to starting an ecommerce business.
Read this post for the pros and cons of every ecommerce business model
Is Online Arbitrage On Amazon Worth It?
Online arbitrage on Amazon is worth it if you want to start a business that is low risk and requires a low amount of startup capital.
However, the process of constantly finding great deals for sale on Amazon can be a tedious process. Even with tools like Tactical Arbitrage, the online arbitrage space is extremely competitive.
When it comes to online arbitrage, it's often feast or famine and you always have to be quick to the trigger to find new profitable deals. Even when you do find a killer deal, it's often short lived.
As a result, online arbitrage is not a good long term business model.
However, if you have a very low budget to start an online business and you want to learn how to sell online, then online arbitrage can be a great way to dip your toes into the ecommerce waters.
If anything, you'll learn the entire process of how to sell on Amazon which will give you the necessary experience to sell your own branded products later on. Good luck!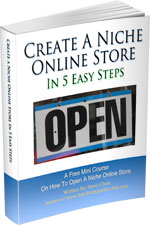 Ready To Get Serious About Starting An Online Business?
If you are really considering starting your own online business, then you have to check out my free mini course on How To Create A Niche Online Store In 5 Easy Steps.
In this 6 day mini course, I reveal the steps that my wife and I took to earn 100 thousand dollars in the span of just a year. Best of all, it's free and you'll receive weekly ecommerce tips and strategies!
Note: This post above may contain affiliate links, which means that I may receive a commission if you make a purchase when clicking a link. Please consult our privacy policy for more information.
Related Posts In Amazon Business Models
About Steve Chou

Steve Chou is a highly recognized influencer in the ecommerce space and has taught thousands of students how to effectively sell physical products online over at ProfitableOnlineStore.com. 

His blog, MyWifeQuitHerJob.com, has been featured in Forbes, Inc, The New York Times,  Entrepreneur and MSNBC.  

He's also a contributing author for BigCommerce, Klaviyo, ManyChat, Printful, Privy, CXL, Ecommerce Fuel, GlockApps, Privy, Social Media Examiner, Web Designer Depot, Sumo and other leading business publications.

In addition, he runs a popular ecommerce podcast, My Wife Quit Her Job, which is a top 25 marketing show on all of Apple Podcasts. 

To stay up to date with all of the latest ecommerce trends, Steve runs a 7 figure ecommerce store, BumblebeeLinens.com, with his wife and puts on an annual ecommerce conference called The Sellers Summit.  

Steve carries both a bachelors and a masters degree in electrical engineering from Stanford University. Despite majoring in electrical engineering, he spent a good portion of his graduate education studying entrepreneurship and the mechanics of running small businesses.