In the ecommerce community, you'll often hear about business models like dropshipping, retail arbitrage, private label, and Amazon wholesale. There's one more business model that's often overlooked 一 selling used items on Amazon.
What makes selling used items on Amazon different from eBay or the Facebook Marketplace is that Amazon requires a higher standard of quality for goods sold on their platform. As a result, customers prefer shopping on Amazon over other marketplaces.
Selling used items on Amazon is a great way to get started in ecommerce without much upfront risk. You can run this side hustle from home while working a full time job.
In this post, you'll learn about how to sell used items on Amazon step by step.
Get My Free Mini Course On How To Start A Successful Ecommerce Store
Are you interested in creating a strong, defensible brand for your products? If so, I put together a comprehensive package of resources that will help you launch your own online store from complete scratch. Be sure to grab it before you leave!
Can You Sell Used Items On Amazon?
Selling used items on Amazon is 100% legal as long as you follow Amazon's strict guidelines.
You can sell the following types of used items on Amazon.
Open box: Items that are removed from their original packaging. These items are primarily unused returns or used as demo models in retail shops and online unboxing videos.
Pre-owned: Second-hand items that show signs of usage.
To prevent poor quality used items from being sold, Amazon enforces the following guidelines on product condition.
Used – Like New or Open Box: The item has no defects or signs of wear and tear and works in perfect condition. The item's original protective wrapping can be missing, but its original packaging is intact.
Used – Very Good: The item has minor signs of wear like small scratches but works in good condition. The item can have damaged packaging with a few missing accessories defined in the product description.
Used – Good: The item shows regular use but functions properly. The item can have damaged packaging and a few cosmetic changes with a few accessories missing, such as screws.
Used – Acceptable: The item is fairly used but functions properly. The item can have damaged packaging and signs of wear like worn corners and markings that show signs of previous use. The item can have missing accessories such as a mouse or cable.
Even if your items are in good condition and meet the above requirements, they may still be rejected by Amazon.
Amazon prohibits items from being listed under the following conditions:
The used item has damage that makes it unusable.
The used item has mold, heavy stains, corrosion, or signs of uncleanliness.
The used item does not have essential material or parts.
The used item needs repairs.
The used item is a copy, counterfeit, replica, or imitation of an original product.
The used item was originally distributed as a promotional bundle or copy.
The used item has passed the expiration date or has an unacceptable time remaining in its shelf life.
The used item is prohibited for sale on Amazon.
Used Items That Are Allowed On Amazon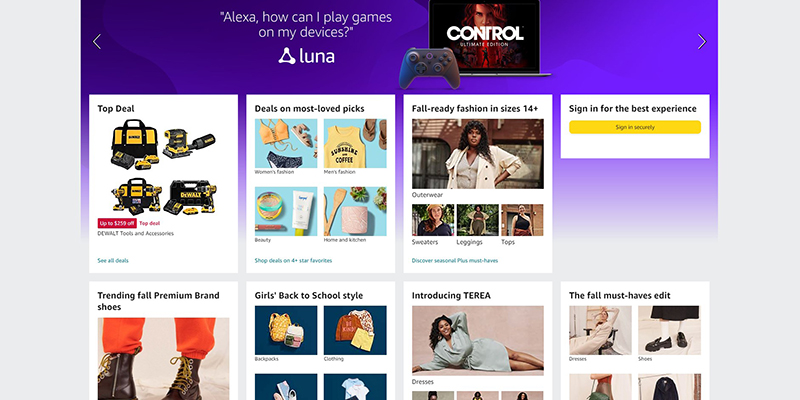 Amazon allows you to sell used items only in certain categories that are listed below.
Amazon Device Accessories
Amazon Kindle
Books
Camera & Photo
Cell Phones & Accessories
Consumer Electronics
Home & Garden
Industrial & Scientific
Kindle Accessories and Amazon Fire TV Accessories
Major Appliances
Music
Musical Instruments
Office Products
Outdoors
Personal Computers
Pet Supplies
Software
Sports
Tools & Home Improvement
Video, DVD & Blu-ray
Video Games
Used Items That Are Prohibited On Amazon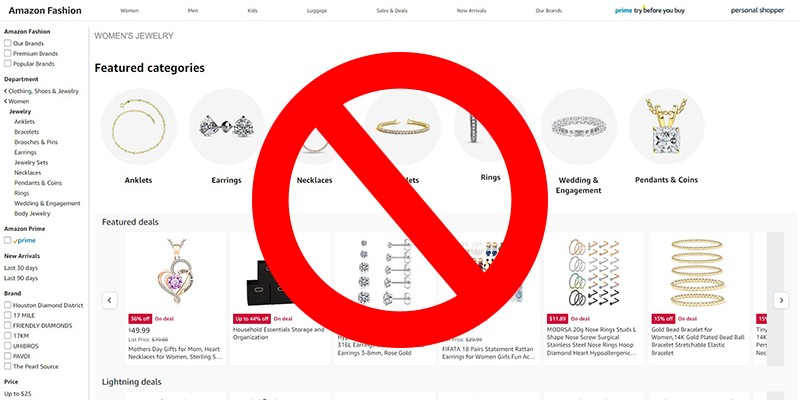 Amazon does not allow you to sell used items in the following categories.
Baby Products (excluding apparel)
Beauty
Clothing
Collectible Coins
Entertainment Collectibles
Fine Art
Grocery & Gourmet Food
Health & Personal Care
Independent Design
Jewelry
Shoes & Handbags
Sports Collectibles
Toys & Games
Watches
Where To Find Used Items To Sell On Amazon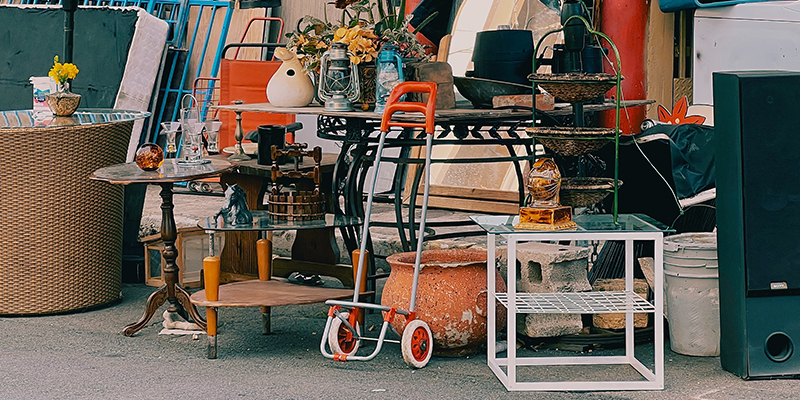 The best places to find used items to sell on Amazon are thrift stores, Amazon return pallets, eBay, the Facebook Marketplace and Craiglist.
Thrift Stores and Garage Sales: You can find a lot of used items like books and blank tees for cheap in thrift stores and garage sales. You can also look for vintage electronics like VCRs and DVD players as they are always in demand.
Liquidation pallets: Amazon return pallets are sold in large batches to Amazon liquidation stores such as BULQ, BlueLots, and Direct Liquidation at dirt cheap prices from where you can bid online or buy random lots.
Facebook Marketplace: Facebook Marketplace can be a great place to source second-hand goods from people looking to declutter their homes.
eBay Auctions: By browsing eBay auctions, you can often buy used products at rock bottom prices.
Craigslist: Most Craigslist listings are from people who are moving and just want to get rid of unused merchandise. There are many deals to be found.
The Best Used Products To Sell On Amazon
The best and most profitable used products to sell on Amazon are refurbished electronics.
Once you generate some sales selling second-hand goods, you should look to buy used electronics in bulk directly from a distributor or supplier at a discount and then sell them on Amazon at retail prices.
The best way to find great deals on electronics is by buying Amazon return pallets and used merchandise in bulk from Amazon liquidation companies.
You need to make sure that your products are in working condition and with no missing parts. If you can sell a working and fully packaged product, you can charge significantly higher prices.
In fact, you can often purchase empty boxes and manuals for popular merchandise on Ebay.
How To Sell Used Items On Amazon
The process to list used items on Amazon is the same as listing a new item except that you must specify your used item's condition.
Here are instructions how to list used items on Amazon step by step.
Step 1: Sign Up As An Amazon Seller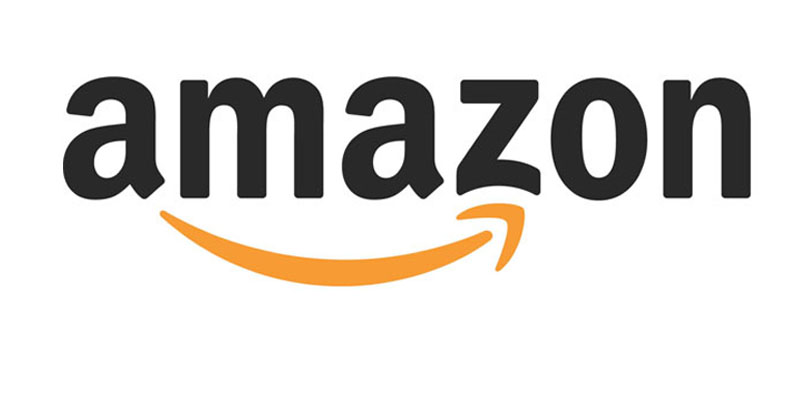 You must register for an individual or a professional seller plan to list a used item on Amazon.
If you sign up for the individual selling plan, there is no monthly fee. But you are assessed a per item fee of $0.99 when you sell an item in addition to a 15% commission fee.
If you sign up for a professional account, you'll pay a monthly fee of $39.99 and get access to Amazon advertising and other features. The $0.99 per item fee is waived for professional accounts. However, you must still pay Amazon seller fees on all product sales.
You can start as an individual seller on Amazon and upgrade to a professional account once you have more than 40 sales a month.
Step 2: Decide On A Fulfillment Method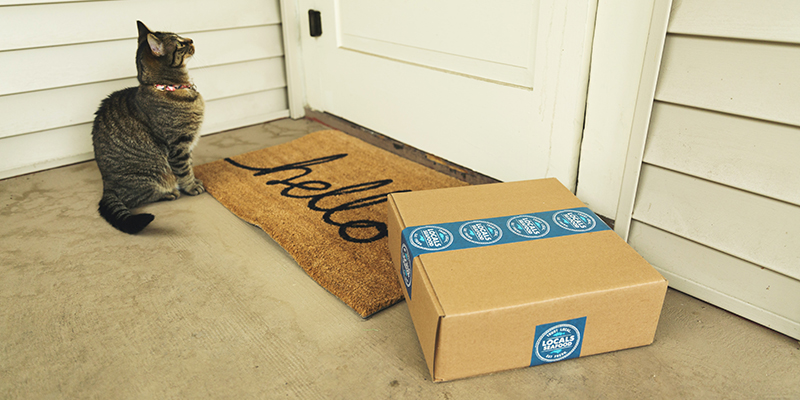 There are 2 ways to fulfill orders on Amazon:
Fulfillment by Amazon (FBA)
Fulfillment by Merchant (FBM)
With Amazon FBA, Amazon takes care of the storage and shipment of your orders. You can track your inventory and shipping from your Seller Central account.
Amazon also handles customer service and returns for you. In addition, all Amazon FBA orders are eligible for Amazon Prime. However, Amazon charges a fee for providing this service.
With Fulfillment By Merchant(FBM), you are responsible for everything including storage, shipment, returns, refund requests, and customer complaints. However, there are no additional fees for FBM.
Step 3: Find An Existing Amazon Listing
Amazon does not allow multiple product pages for identical items. As a result, you must first search for an existing Amazon listing and add your item to the listing in "used condition".
Editor's Note: In the unlikely event that you can't find your product on Amazon, you may have to create a new listing. However, it's much more profitable to sell a used product on Amazon that has an existing listing with many sales.
When you list a used product on Amazon, you can not win the buy box. The buy box is a white box on the product page that has "Add to Cart," "Buy Now," and "Add to List" buttons and is reserved for brand new products only.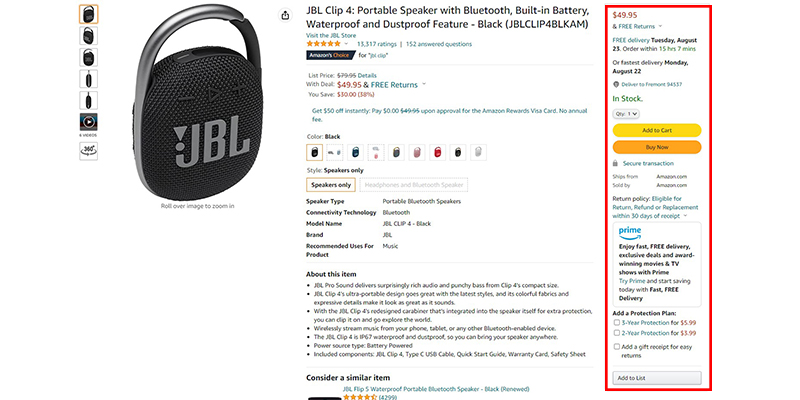 Below the main buy box, you'll find a small box that shows "New & Used" offers.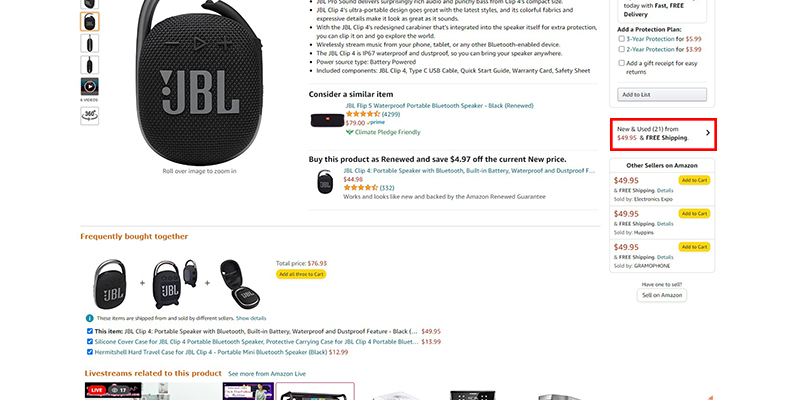 When the "New & Used offers" link is clicked, you'll find all "Used" items for sale and notes on product condition, defects or other issues.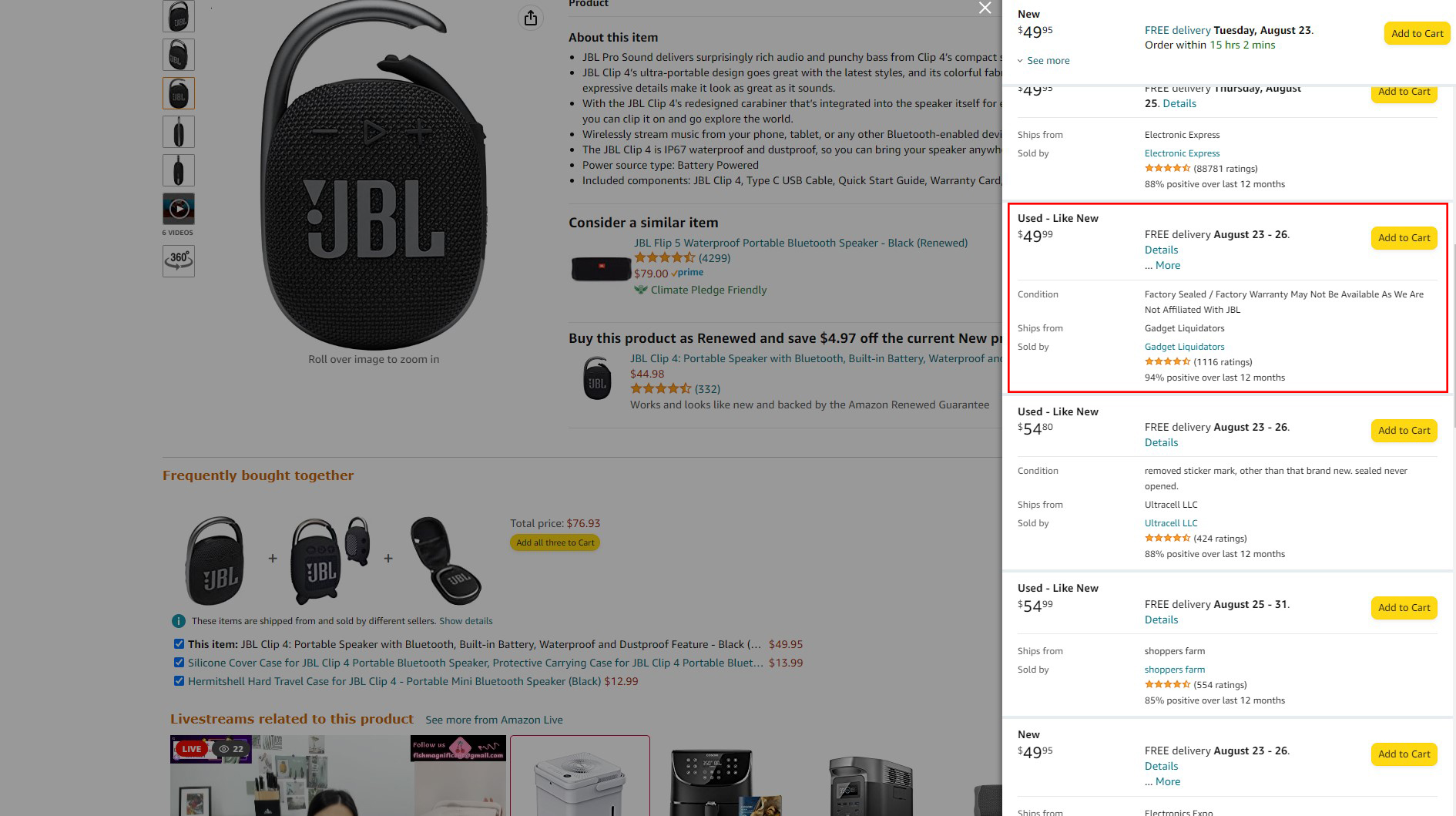 Because the "New & Used" offers link is less visible than the main buy box, you should try to sell used products that are in high demand. Look for Amazon products that have a large number of reviews and sales to maximize your profits.
Step 4: Add Your Product
Now that you know where your used item will be displayed, here are step by step instructions on how to add your used products to an existing Amazon listing.
Log in to Seller Central, click "Inventory" and select "Add a Product" from the dropdown.
Enter the ASIN, EAN, ISBN, or UPC in the search box. If you don't know the product ASIN, go to the product page and scroll down to the product information section to find the identification number.
Select "Used" from the dropdown above the "Sell this product" button.
Click "Sell this product."
Add price, fulfillment method, and condition on the offer page.
Add defects such as scratches or cosmetic imperfections in the optional "Condition Note."
Tips For Selling Used Items On Amazon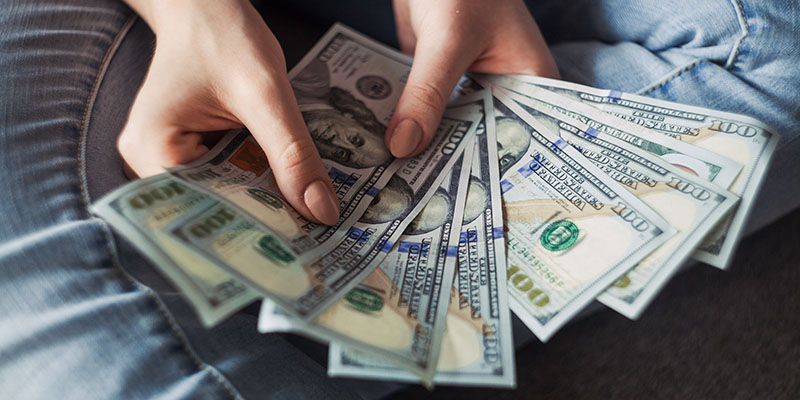 Add "Condition Note": It's best to set clear expectations by adding details about damages, marks, scratches, or missing accessories in the optional "Condition Note."
Select the product's condition properly: To avoid disappointing customers that may lead to poor feedback, it's better to select a condition lower than the actual condition. For instance, if your used item is "Used 一 Very Good," you can list it as "Used 一 Good."
Set pricing competitively: Research how other Amazon sellers are pricing used items similar to yours. Too often, sellers price their used goods on par with a brand new item.
Buy high-margin used products: Amazon has a high selling fee of 8% to 15%. If you use FBA, that's an additional 10%. As a result, you should never buy a used product unless you can make at least a 30% margin.
Provide excellent customer service: Since it's a used item, customers don't expect much support from their sellers. You can use this as an opportunity to stand out among other sellers by addressing issues and responding to queries quickly.
How To Sell "Like New" Products With Amazon Renewed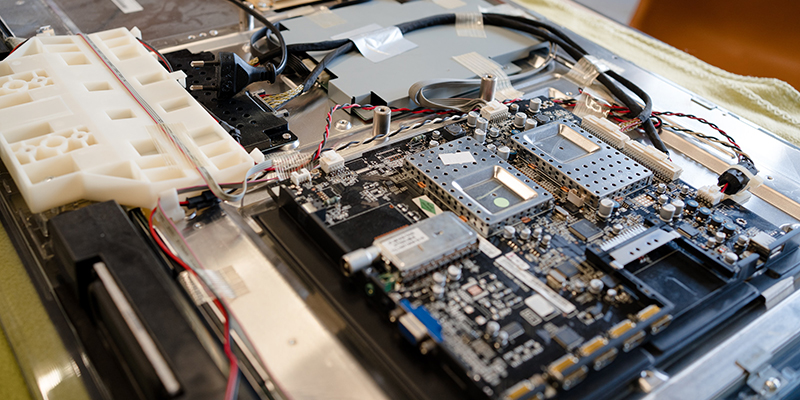 Amazon Renewed is an Amazon program that allows you to sell "like new" products that carry the Amazon Renewed Guarantee, which guarantees the product for 90 days after purchase.
All items under this program must be tested and certified to look and work like new.
You can sell the following items in the Amazon Renewed program:
Automotive parts
Cameras
Headphones & audio
Home appliances
Home & industrial tools
Kitchen appliances
Laptops & computers
Musical instruments
Outdoors & sports
Office equipment
Smartphones
Tablets
Television sets
Video game consoles
Watches
However, not all sellers are eligible to sell in the Amazon Renewed program. Only those sellers that maintain high-quality standards and pass Amazon's inspection criteria are allowed to sell.
To apply for the Amazon Renewed program, you must meet the following criteria:
The items must be cleaned, repaired (if necessary), inspected, and tested by a manufacturer or a third-party refurbisher.
You must submit at least 8 images of the product and packaging from all angles. Send images of the screen turned on if it's an electronic item.
If you are an existing Amazon seller, your Order Defect Rate (ODR) should be 0.8% or less in the last 60 days.
You must be able to supply invoices showing a minimum total value of $50,000 in qualified refurbished purchases in the last 90 days from the date of the application.
If you're looking to sell refurbished Apple items, you must supply invoices showing a minimum total value of $2.5 million in Apple refurbished products.
How To Resell Returned Items With FBA Grade And Resell
FBA Grade And Resell is an Amazon program that allows you to relist and sell unfulfillable inventory as used instead of paying Amazon to return or destroy your merchandise.
This invitation-only program allows you to relist your unfulfillable inventory as used. Here's how the FBA Grade and Resell program works:
Request to enroll in the program from your automated unfulfillable settings.
Amazon grades your item and assigns a condition to it, such as Used – Like New, Used – Very Good, Used – Good, or Used – Acceptable.
A processing fee based on the weight and size is applicable at the time of relisting. Items graded as "Unsellable" aren't charged any fees.
A new SKU is assigned for your used listing under the parent ASIN.
You set the product price and manage advertising and sales using the existing process.
Amazon Vs eBay: Which One Is Better For Selling Used Items?
When it comes to selling used items on Amazon vs eBay, eBay is better for getting rid of old merchandise and decluttering your home because it's easier to setup and get started.
eBay does not restrict what can be sold on their site based on category and eBay is not as strict in terms of product quality.
In addition, eBay's auction model is better suited for selling used items because buyers have the opportunity to buy products at low prices.
However, Amazon commands much higher pricing than eBay. As a result, if you have a reliable source of refurbished goods, you can make more money selling on Amazon compared to eBay.
Is Selling Used Items On Amazon Worth It?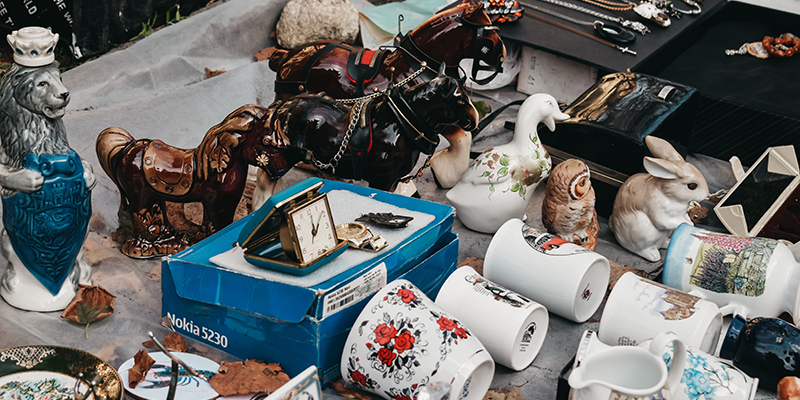 Selling used items on Amazon is worth it if you want to learn how to sell on Amazon with less upfront capital.
In general, you can't build a brand selling used items on Amazon. You also can't build long-lasting relationships with customers as Amazon doesn't share customer data and has strict communication rules.
As a result, you should approach selling used items on Amazon as a starting point and gradually transition towards more profitable ecommerce business models in the future.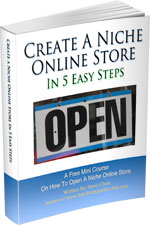 Ready To Get Serious About Starting An Online Business?
If you are really considering starting your own online business, then you have to check out my free mini course on How To Create A Niche Online Store In 5 Easy Steps.
In this 6 day mini course, I reveal the steps that my wife and I took to earn 100 thousand dollars in the span of just a year. Best of all, it's free and you'll receive weekly ecommerce tips and strategies!
Note: This post above may contain affiliate links, which means that I may receive a commission if you make a purchase when clicking a link. Please consult our privacy policy for more information.
Related Posts In Getting Started On Amazon
About Steve Chou

Steve Chou is a highly recognized influencer in the ecommerce space and has taught thousands of students how to effectively sell physical products online over at ProfitableOnlineStore.com. 

His blog, MyWifeQuitHerJob.com, has been featured in Forbes, Inc, The New York Times,  Entrepreneur and MSNBC.  

He's also a contributing author for BigCommerce, Klaviyo, ManyChat, Printful, Privy, CXL, Ecommerce Fuel, GlockApps, Privy, Social Media Examiner, Web Designer Depot, Sumo and other leading business publications.

In addition, he runs a popular ecommerce podcast, My Wife Quit Her Job, which is a top 25 marketing show on all of Apple Podcasts. 

To stay up to date with all of the latest ecommerce trends, Steve runs a 7 figure ecommerce store, BumblebeeLinens.com, with his wife and puts on an annual ecommerce conference called The Sellers Summit.  

Steve carries both a bachelors and a masters degree in electrical engineering from Stanford University. Despite majoring in electrical engineering, he spent a good portion of his graduate education studying entrepreneurship and the mechanics of running small businesses.