Amazon requires sellers with gross sales over $10,000 a month to have product liability insurance in order to sell on Amazon.
If you hold a valid insurance policy, Amazon will pay for legal claims under $1000 for personal injury and product damage on the sellers behalf.
In this post, you'll learn…
The exact Amazon insurance requirements
How much insurance you need to purchase
The best Amazon insurance providers for your business
The easiest way to get Amazon seller insurance
Get My Free Mini Course On How To Start A Successful Ecommerce Store
Are you interested in creating a strong, defensible brand for your products? If so, I put together a comprehensive package of resources that will help you launch your own online store from complete scratch. Be sure to grab it before you leave!
Why Do Amazon Sellers Need Insurance?

Amazon sellers need insurance to protect themselves and their business assets from accidents, injuries, and litigation costs.
Sellers are often unaware of their products' manufacturing and design flaws that can cause damage or harm.
For example, a fire in a Wyoming home that resulted in a fatality two days after Christmas was blamed on defective lights purchased from Amazon.
In another case, a couple sued Amazon for supplying unsafe solar eclipse glasses that allegedly damaged their eyes.
Without proper insurance, a lawsuit can financially cripple your company. In fact, 53% of small businesses deal with lawsuits annually.
Because the US is such a litigious country, you should safeguard your business with Amazon seller insurance.
Does Amazon Require Sellers To Have Insurance?
Amazon requires sellers with gross sales over $10,000 a month to have product liability insurance as per a policy effective from September 1, 2021.
Earlier, Amazon needed sellers to have valid insurance if their monthly sales exceeded $10,000 for three consecutive months. Now, Amazon requires sellers to have insurance if they sell $10,000 worth of goods in one month.
Amazon hasn't enforced the latest insurance requirement on sellers yet. But this might change in the future.
What Are The Amazon Insurance Requirements?

Amazon has the following insurance requirements.
Sellers must obtain commercial liability insurance within 30 days of exceeding $10,000 in gross sales in one month.
The insurance policy must cover all products listed on Amazon.
The insurance policy type can be commercial general to protect against common business risks, excess to cover exhausted policy overheads, or umbrella liability insurance for broader coverage beyond existing policies.
Small businesses, including Amazon sellers, need commercial general liability insurance for uninterrupted operations. On the other hand, excess and umbrella insurance policies benefit high-risk businesses such as construction companies.
Sellers can find Amazon's exact requirements in the Amazon Pro Merchant Insurance Requirements section at the bottom of the Program Policy page.
Here are the minimum requirements for Amazon insurance providers.
The insurance policy must have at least $1 million per occurrence and, in aggregate, cover all liabilities. "Per occurrence" means the maximum amount the insurer will pay for one incident. "Aggregate" means how much the insurer will pay over the policy duration.
The policy type can be commercial general, umbrella, or excess liability insurance. The policy should be an occurrence-based policy, which means it covers losses during the policy length, regardless of when the claim is filed.
The insurance provider must have the capability to handle global claims. They should also have a financial rating of S&P A-, AM Best A- or both. A local equivalent is acceptable if S&P or AM Best isn't used in the Amazon seller's country.
The insurance company must give Amazon at least 30 days notice in case of cancellation, modification, or nonrenewal.
"Amazon.com Services LLC., and its affiliates and assignees" must be named as additional insureds in the policy. This will let Amazon file a claim (if needed) should they be sued due to the seller's business activities on the Amazon platform.
The deductible for the insurance policy must not be greater than $10,000. If it is, the amount should be listed on the Certificate of Insurance.
The insurance policy must give coverage for all products listed on Amazon.
The seller's insured name and legal entity name should be the same.
The policy must be completed and signed by the seller.
The policy must be valid for more than 60 days from the submission date.
Sellers can find more information in the Amazon Business Insurance section on the Seller Central page.
In case of defective or non-functional products, Amazon will pay customers for claims under $1,000 once sellers purchase a valid insurance policy.
If the seller fails to respond to a claim, Amazon says it will step in and handle the situation with the customer. When the seller rejects a customer's claim, and Amazon believes it to be reasonable, it will intervene and solve the issue.
To sum things up, Amazon requires you to carry insurance of at least $1,000,000 coverage if your sales are $10,000 a month or more. Amazon will also pay customers for valid claims worth up to $1,000.
If your business does not meet the $10,000 threshold, you don't have to opt for insurance at this stage. However, once your gross sales exceed $10,000, Amazon requires you to obtain insurance within 30 days.
What Type Of Insurance Do Amazon Sellers Need?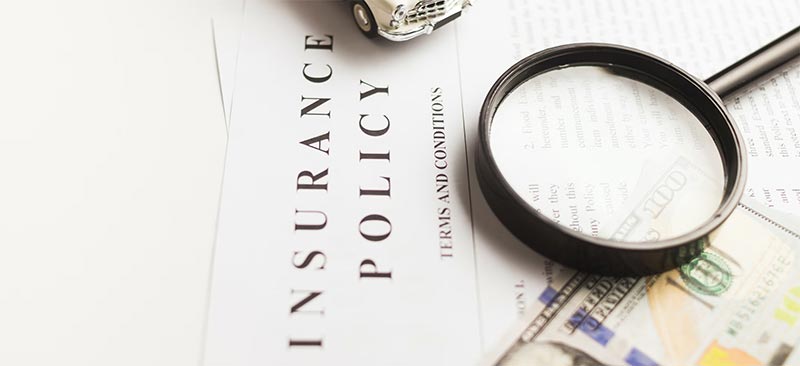 Amazon requires sellers to have commercial general liability, umbrella, or excess liability insurance if monthly sales exceed $10,000. But the type of insurance depends on the products you sell.
Here are four Amazon insurance types you might need.
General Liability Insurance
General liability insurance is an insurance policy that provides financial protection from property damage, advertising injury, or bodily injury caused by business operations. It's also known as commercial general liability and business liability insurance.
General liability insurance covers typical business-related liabilities such as legal costs, falls, and medical expenses.
It is worth noting that general liability insurance does not cover work-related injuries or illnesses, damages to your own property, punitive damages, and business errors. It also doesn't cover accidents caused by a product.
If you sell kids' t-shirts and a customer sues you when their child has an allergic reaction to your product, general liability insurance might not cover the incident. You'll need product liability insurance to cover such product related issues.
Product Liability Insurance
Product liability insurance is a type of insurance policy that covers lawsuits arising from injuries caused by a manufactured or sold product.
Product liability insurance covers legal fees, settlements (up to policy maximum), and medical bills of the injured party.
The cost of product liability depends on the product type, sales volume, and the number of parties involved in the product manufacturing process.
You need product liability insurance if you're manufacturing hazardous items such as kitchen knives, insecticides, and kids' products. However, you may find it difficult to obtain product liability insurance from regular providers. You might need to opt for specialty insurance.
Most insurance companies provide product liability insurance under commercial general liability, so Amazon sellers might not have to buy these two separately. But it's best to check the specifics with your provider.
Those not required to have product liability insurance by Amazon should consider getting one if their products pose a risk. After all, the median payout cost for a jury award is around $1.5 million.
Cargo Insurance
Cargo liability insurance is an insurance policy that provides financial protection against damage or loss during shipping carried by road, rail, vessel, aircraft, post, or by other transportation methods.
Cargo liability insurance generally covers "all" risks such as fire, natural disasters, vehicle accidents, and customs rejection.
The cost of cargo liability mainly depends on product type, policy limits, and merchant loss history.
Cargo liability insurance is essential if you're sending goods overseas. The policy will cover losses arising from shipments lost in transit and stuck at a port.
However, most cargo insurers rarely cover the wear and tear of goods as it can also result from improper packaging and crating.
The Suez Canal disaster is a recent example where cargo insurance helped businesses mitigate damages when a cargo ship was stuck in the canal for almost seven days. The incident resulted in damages estimated at up to $400,000,000 per hour!
Amazon Suspension Insurance
Amazon suspension insurance is an insurance policy that protects sellers when their Amazon account is temporarily suspended.
Amazon suspension insurance is a relatively new policy type that covers the loss of income and legal costs during the reinstatement proceedings.
The cost of Amazon suspension insurance is lower than most other insurance policies.
Restoring an Amazon seller account can take several weeks. While it may not be necessary to have Amazon suspension insurance, it helps prevent significant financial loss.
Amazon Insurance Accelerator

Amazon Insurance Accelerator is a program that gives sellers access to a curated list of insurers that analyze their business and offer liability insurance at competitive rates.
The main advantage of the Amazon Insurance Accelerator is that insurance providers in their program are pre-vetted to meet Amazon's minimum insurance requirements.
Like the Amazon IP Accelerator, which accelerates getting a brand registry, Amazon Insurance Accelerator simplifies obtaining affordable product insurance.
Amazon Insurance Accelerator Pros
Pre-vetted insurance providers.
Quotes and policies comparison feature.
Amazon Insurance Accelerator Cons
Small list of insurance partners.
Available in select countries.
How to Sign Up for Amazon Insurance Accelerator
Follow these steps to sign up for the Amazon Insurance Accelerator program.
Log in to Amazon Seller Central.
Go to the Business Insurance section.

Select the country of business registration from the dropdown list.
Select an insurance provider or insurance comparison site.
Get a quote.
Make payment for the insurance.
Download Certificate of Insurance.
Go to "Step 2: Upload Proof of Insurance" in the Seller Central.

Provide the insurance provider's name.
Add the name of the insured party.
Insert the policy number.
Select the policy start and end dates.
Upload proof of insurance received with the policy to claim Amazon's $1000 liability coverage. Sellers with insurance policies obtained outside of Amazon's network can also claim Amazon insurance coverage by uploading their Certificate of Insurance.
The Best Amazon Insurance Providers
Here are the top three insurance providers and insurance comparison websites.
Next Insurance

Next Insurance is a California-based, online insurance provider serving small business owners, including third-party Amazon sellers.
Next Insurance has three plans: Basic, Pro, and Pro Plus. The Pro and Pro Plus plans meet the Amazon insurance requirements.
Next Insurance is 100% online. Sellers can review their policy and purchase a Certificate of Insurance in less than 10 minutes from the Amazon Insurance Accelerator program.
Next Insurance Pros
Affordable insurance provider for Amazon sellers.
Easy online application.
Fast registration process.
10% discount on bundled policies.
Product liability insurance can be purchased with general liability insurance.
Online Certificate of Insurance in 1 business day.
User-friendly mobile app.
Next Insurance Cons
Online-only, no offline option.
Specialized business insurance such as builder's risk insurance are not available.
Simply Business

Simply Business is a UK-based insurance broker, owned by Travelers — the second-largest writer of commercial property-casualty in the US.
Unlike Next Business, Simply Business only recommends and connects Amazon sellers with insurance providers. They let sellers compare quotes and coverage from multiple companies to choose what's best for them.
Simply Business Pros
Quotes available from multiple insurance providers.
Access to top insurance companies.
Detailed documentation for all business insurances.
Licensed agents assistance.
Simply Business Cons
Can't file a claim through Simply Business.
Limited insurance policy types.
No mobile application.
Bold Penguin
Bold Penguin is a US-based insurance technology company that connects insurance companies and agents to small business owners.
Bold Penguin is an agent-driven platform. It has a unique software that allows insurance companies and agents to offer quotes in under 10 minutes.
Bold Penguin Pros
Used by top insurance companies and agents.
Excellent customer service.
Access multiple quotes using one application.
Bold Penguin Cons
Does not sell insurance directly to Amazon sellers.
Offers limited insurance types.
Protect Your Amazon Business By Buying Insurance
Besides general and product liability insurance, you should consider cargo and Amazon suspension insurance to give your business all around protection.
The ultimate goal as a business owner is to scale your Amazon business. Having an insurance policy gives you peace of mind by protecting your business from expensive lawsuits.
If you're sure of the type of coverage your business needs, choose Next Business. Its user-friendly website and easy purchase process make it the best insurance provider for Amazon sellers.
If you want to compare quotes from different providers, choose Simply Business.
If you don't want to go through the hassle of typing an application or comparing quotes, choose Bold Penguin. It will connect you to an insurance agent in minutes.
Frequently Asked Questions About Amazon Seller Insurance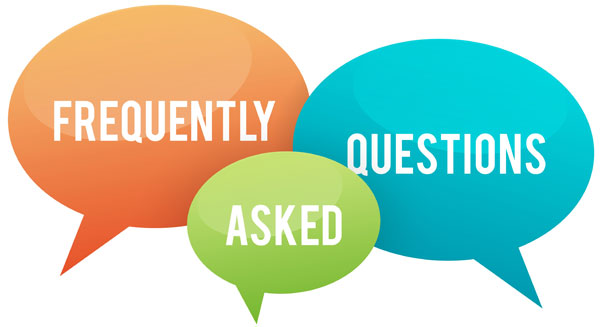 Should you form an LLC for added protection to sell on Amazon?
You should form an LLC (Limited Liability Company) to sell on Amazon, as it protects your assets if your customer files a lawsuit.
Additionally, you should buy product liability insurance to cover the costs of legal fees and other expenses. An LLC with liability insurance is the best way to shield your assets.
Do Amazon Sellers Have to Get Insurance through Insurance Accelerator?
Amazon sellers don't have to buy insurance from Insurance Accelerator. They can choose any insurance provider as long as they fulfill Amazon's insurance requirements and upload the Certificate of Insurance in the Business Insurance section through the Seller Central.
Do I Need More Than One Insurance Policy If I Operate Multiple Brands?
You don't need more than one insurance policy for multiple brands or accounts if they come under the same corporation and are listed on the Certificate of Insurance.
However, it's best to check with your insurance provider as they might have additional requirements.
How Much Does Product Liability Insurance Cost?
Product liability insurance costs 0.25% to 1% of your revenue on average. Products such as baby products and beverages that are considered high-risk have higher insurance premiums.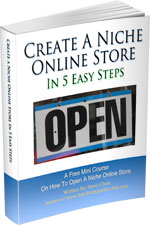 Ready To Get Serious About Starting An Online Business?
If you are really considering starting your own online business, then you have to check out my free mini course on How To Create A Niche Online Store In 5 Easy Steps.
In this 6 day mini course, I reveal the steps that my wife and I took to earn 100 thousand dollars in the span of just a year. Best of all, it's free and you'll receive weekly ecommerce tips and strategies!
Note: This post above may contain affiliate links, which means that I may receive a commission if you make a purchase when clicking a link. Please consult our privacy policy for more information.
Related Posts In Getting Started On Amazon
About Steve Chou

Steve Chou is a highly recognized influencer in the ecommerce space and has taught thousands of students how to effectively sell physical products online over at ProfitableOnlineStore.com. 

His blog, MyWifeQuitHerJob.com, has been featured in Forbes, Inc, The New York Times,  Entrepreneur and MSNBC.  

He's also a contributing author for BigCommerce, Klaviyo, ManyChat, Printful, Privy, CXL, Ecommerce Fuel, GlockApps, Privy, Social Media Examiner, Web Designer Depot, Sumo and other leading business publications.

In addition, he runs a popular ecommerce podcast, My Wife Quit Her Job, which is a top 25 marketing show on all of Apple Podcasts. 

To stay up to date with all of the latest ecommerce trends, Steve runs a 7 figure ecommerce store, BumblebeeLinens.com, with his wife and puts on an annual ecommerce conference called The Sellers Summit.  

Steve carries both a bachelors and a masters degree in electrical engineering from Stanford University. Despite majoring in electrical engineering, he spent a good portion of his graduate education studying entrepreneurship and the mechanics of running small businesses.