In this post, you will learn how to start a tshirt business from complete scratch for less than $3 with a viable marketing strategy that requires no upfront costs.
Because I teach a course on how to sell online, I'm often asked why I don't launch more ecommerce stores and make infinite amounts of money:)
While I love ecommerce and selling online, I prefer to diversify my businesses which is why I run an ecommerce store in addition to a top business podcast, a blog, and an annual ecommerce conference.
In fact, I never planned on starting another ecommerce store until both my 9 and 11 year old kids expressed an interest in starting their own tshirt business.
In case you don't have kids of your own, having your children appreciate what you do for a living and wanting to follow in your footsteps is the best feeling in the world.
So of course I jumped at the opportunity!
Anyway, my kids and I have documented the entire process of how to start a tshirt business from the ground up and how they made their first $500 online.
I also want to be clear that this is their business venture and not mine.
They are using their own money
They are designing their own tshirts
They are making their own business decisions with my guidance.
In fact, my goal with this project is to act as their guide and mentor. By documenting this journey, I also want to show you how to start your own tshirt business as well.
After all, if a 9 and 11 year old can do it with their allowance money, then so can you!
Get My Free Mini Course On How To Start A Successful Ecommerce Store
If you are interested in starting an ecommerce business, I put together a comprehensive package of resources that will help you launch your own online store from complete scratch. Be sure to grab it before you leave!
How To Start A TShirt Business – A Video Overview
The Background Story Behind My Kids' Entrepreneurship Journey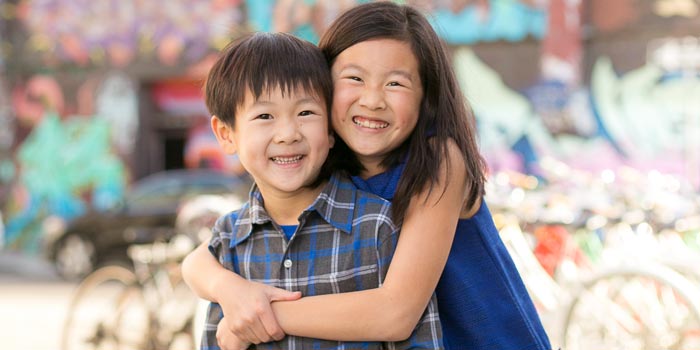 Over the years, my kids have visited our ecommerce store warehouse many times and they love coming to work with us.
They love playing with the merchandise.
They love watching the sewing machines stitch out designs on our hankies.
And most importantly, they love how we make money selling online.
So when their elementary school decided to hold a small business fair for students, my kids were excited to participate!
Here were the rules for the small business fair
The kids had to use their own money – If they didn't have enough, they were permitted to accept a loan from their parents which had to be paid back.
Parents were not allowed to do all of the work – Some amount of parental help was permitted but the kids had to manufacture their own products.
The kids were only allowed to accept cash at their booth – No credit cards allowed
Here's a video that my daughter put together to describe their initial sales strategy for the small business fair.
Here's a picture of their booth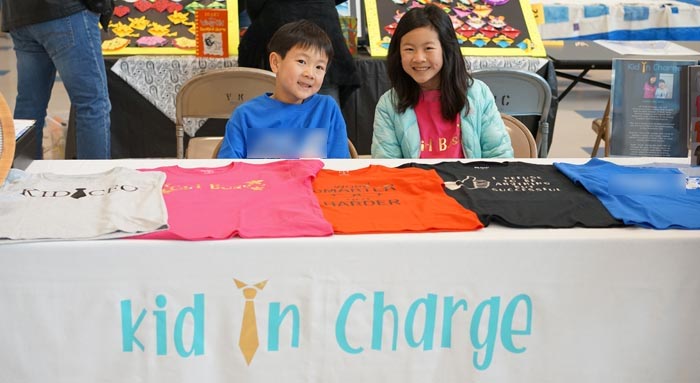 We also did a small business fair post mortem analysis:)
Anyway, my kids were so happy with their small business fair results that we ultimately decided to turn this into an online business selling tshirts!
Why Start A Tshirt Business?
If you've followed my blog for any length of time, you probably know that I consider selling tshirts a very saturated niche. Not only is there a ton of competition, but the profit margins are not fantastic either.
But the great thing about selling tshirts online is that you can literally start a tshirt business for less than $3. In fact, starting a tshirt business is a great way to dip your toes in the entrepreneurship waters with very little upfront risk.
Here's the reason why my kids decided to start a tshirt business:)
Things To Consider When Starting A Tshirt Business
Because selling tshirts online is so competitive, you must have a sound strategy in place in order to succeed.
Here are 3 critical elements that you need to consider BEFORE you start a tshirt business
You Must Know Your Target Customer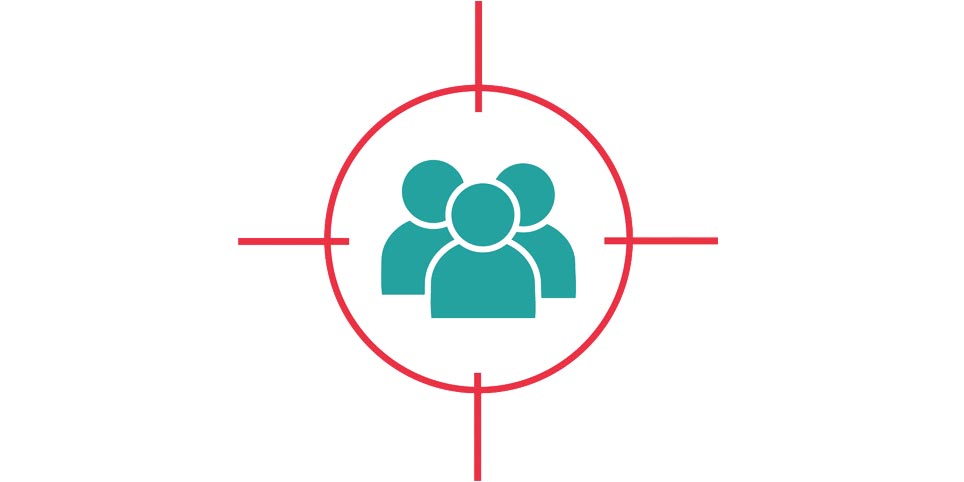 Every tshirt you design must have a theme that resonates with your audience. As a result, you have to carefully consider the exact customer you are targeting.
How old are they?
Where do they hangout?
Are you targeting women or men?
How much money do they make?
How educated are they?
Are they married with kids?
What do they do for a living?
What is their ethnic background?
You Must Create Tshirt Designs That Resonate With Your Target Customer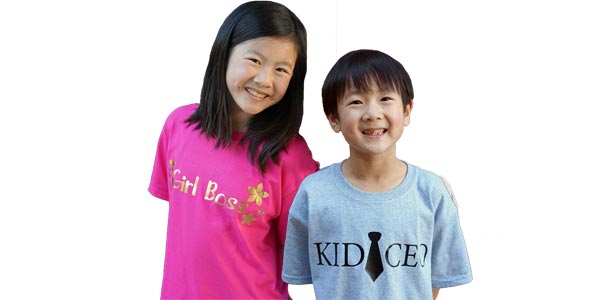 Most people who purchase tshirts are looking for designs and sayings that resonate with them and reflect their own opinions and/or personalities.
Therefore, you have to be as specific as possible and create a tshirt design that ONLY speaks to your target audience and no one else.
Most new entrepreneurs find this concept counter-intuitive. But when it comes to running a successful tshirt business, the less people you target, the more tshirts you will sell.
If you design a tshirt that applies to everyone, you will not sell to anyone.
You Need A Backstory
People don't necessarily buy tshirts for the graphics and design. Often times, they'll buy your tshirts because they resonate with your story and want to support your brand.
Whenever I make a purchase from a small business, it's almost always because I either like the brand story, the founder or both.
Don't forget to formulate a story behind your brand and products!
You Must Have A Content Strategy In Place To Humanize Your Brand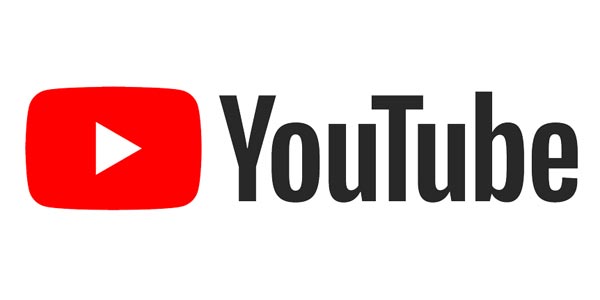 When it comes to selling into a saturated niche like tshirts, you have to build a following in order to succeed.
You must create an email list of rabid fans.
You must have a content strategy in place to bring customers in the door and discover your products.
The content you create can be in the form of text, video, audio or all 3.
How To Start A Tshirt Business Step By Step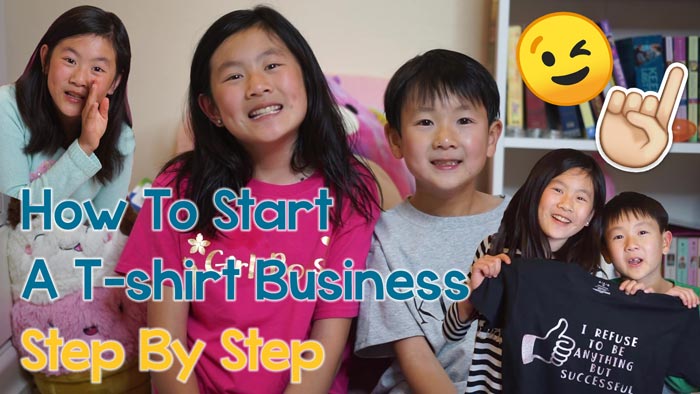 The rest of this post will discuss the exact steps that my kids and I took to start their online tshirt business over at Kid In Charge.
I'm really proud of what they've created and they managed to launch their online store for less than $200 of their own money.
Step 1: Decide On A Niche
When it comes to running a successful tshirt company, your niche is probably the MOST important aspect. After all, creating and manufacturing your tshirts is the easy part.
The hard part is creating a design that resonates with your customer base.
For KidInCharge.com, my kids and I decided to target wealthy parents who want to encourage their kids to start their own businesses.
Our ideal customer is an entrepreneurial parent who understands that a college degree does not guarantee financial success.
Our ideal customer wants their kids to take charge of their lives and learn how to make money at a young age.
Our ideal customer is looking for young and incredibly cute role models for their kids to follow:)
As a result, my kids came up with the following mission statement for their company.
Step 2: Validate Your Designs
Because starting a tshirt company is so cheap and requires no cost of goods (if you decide to use a print on demand company), you can quickly validate your niche without risking any money.
I would start by finding various Facebook groups in your target demographic and ask them for an opinion on your designs.
For example, if I were selling fishing related tshirts, I would do a search for fishing enthusiast Facebook groups and start posting my designs in the group.
However, I would not mention my intention to sell tshirts at all. Instead, I would simply post pictures of my clever designs and gauge the response.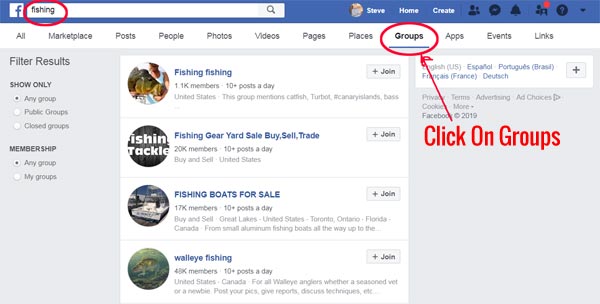 Whatever you do, do you not try to sell your tshirts within the Facebook group! Simply ask for an opinion and be gracious and thankful.
You can also use a service called PickFu to quickly solicit feedback on your design from real humans in less than 15 minutes.
Here's an example poll that I created for one of my kid's t-shirt designs.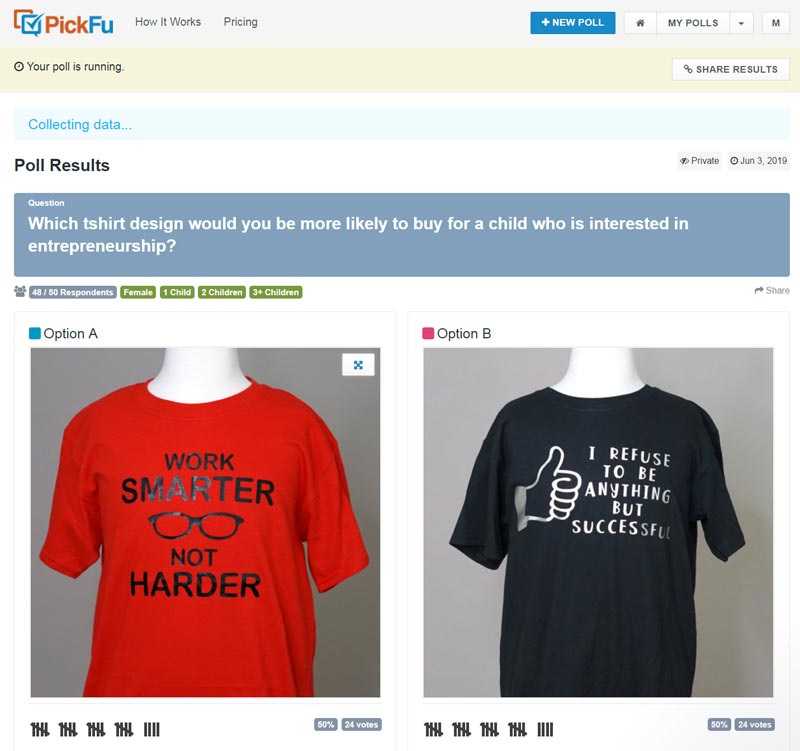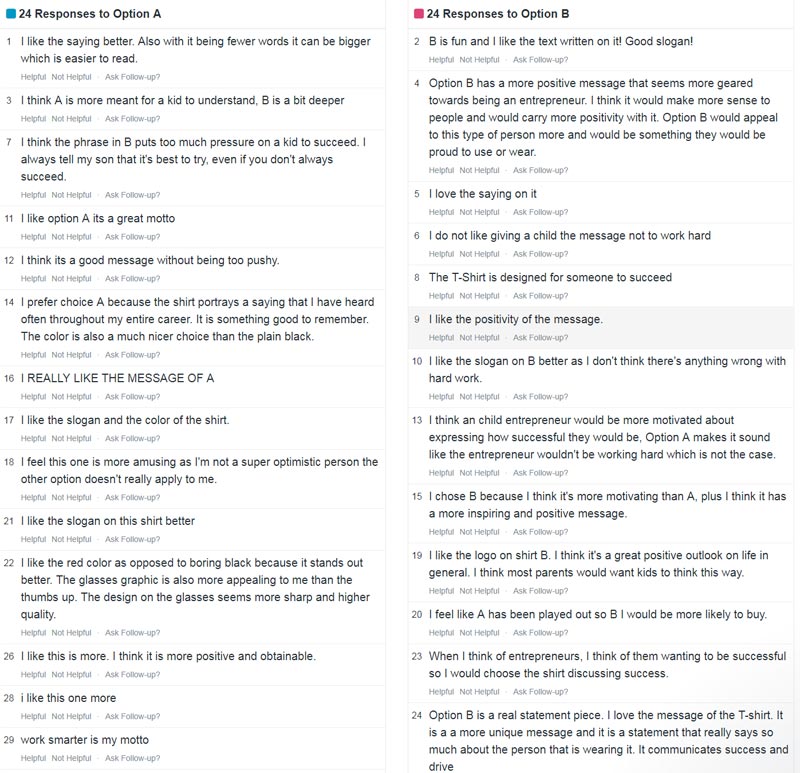 The best part about PickFu is that you can solicit real feedback from customers within your demographic.
For this poll, I targeted female parents making over 100K in income.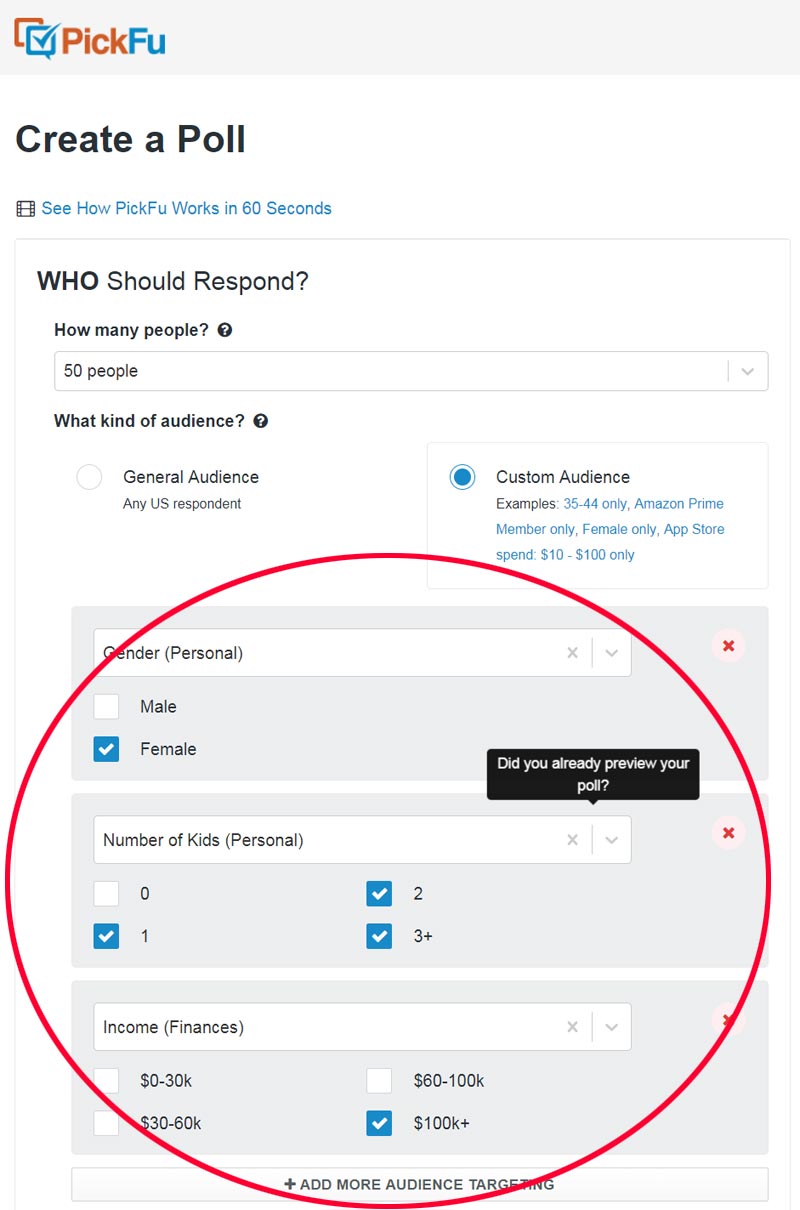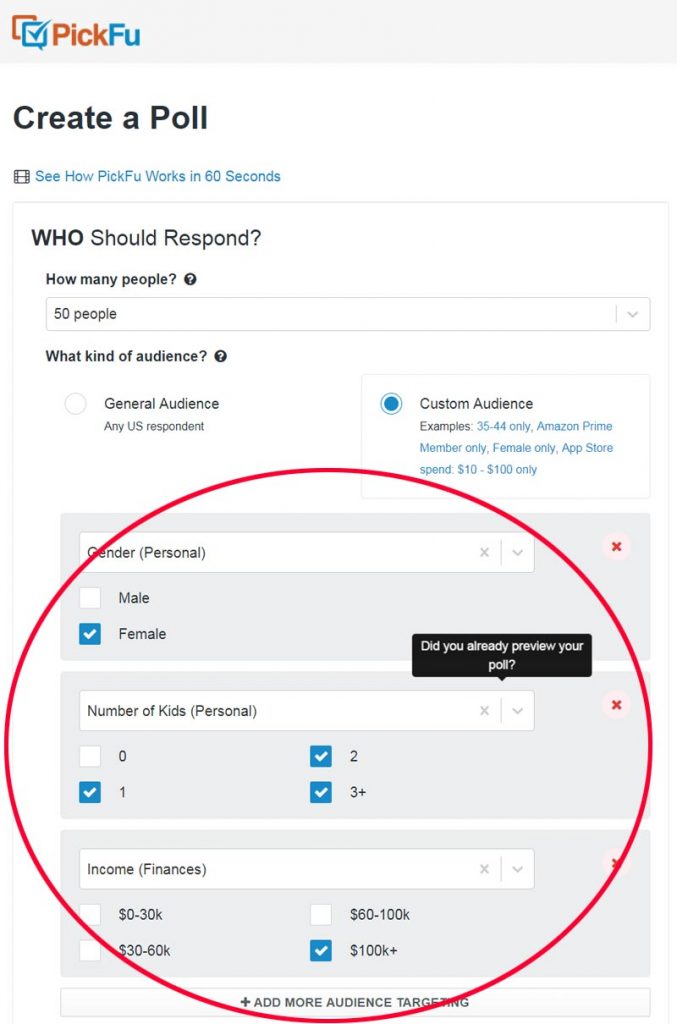 Not only is launching a poll quick and easy but it's reasonably priced as well. In fact, I've negotiated a 50% discount off PickFu for MyWifeQuitHerJob.com readers.
Step 3: Decide How You Want To Manufacture Your Tshirts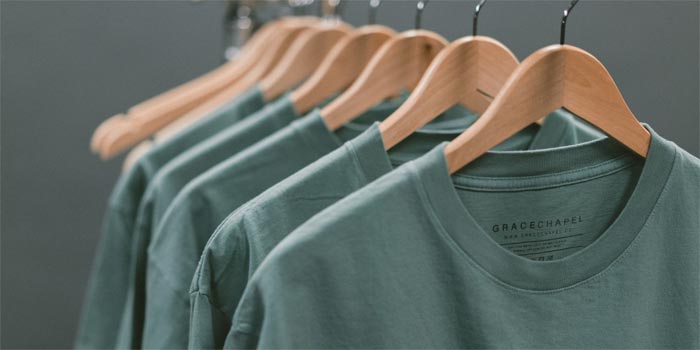 When it comes to manufacturing your tshirt designs, you have several options.
The cheapest and easiest way to create your tshirts is to use a print on demand(POD) company.
Here's how a print on demand company works.
You upload your design to the print on demand company.
You take an order on your ecommerce store and collect the money.
The order information is electronically transmitted to the print on demand company's servers through your shopping cart.
The print on demand company charges you for the wholesale cost of the tshirt and ships it to the end customer on your behalf
You keep the difference in profit
You do not have to carry and inventory. There is zero upfront cost and you bear no monetary risk whatsoever.
Here are my 2 favorite tshirt print on demand companies.
Note: Print on demand companies are essentially dropshippers. If you want to learn more about dropshipping, then check out my post on Dropshipping – Does It Really Work And Can You Make Money? Also, if you are deciding between Printful vs Printify, read this review.
Printful

Printful is a print on demand dropshipper for many different items. Not only will they print your design on a tshirt but they can also make hats, posters, pillows, mugs, bags…you name it.
Out of all of the print on demand dropshipping companies, Printful is the largest and offers support for the most shopping carts out of the box.
Personally, I like Printful because…
There's no minimum purchase – You can order as little as a single item at a time. However, it is cheaper if you order in bulk.
There's no inventory – Printful handles everything for you at one reasonable cost.
They ship and fulfill your orders for you – For around 5 dollars, they'll ship your tshirt within 3 days.
They allow you to use your own brand – You can use your own logo on your packaging and invoices to make it seem like the order is being shipped from your company.
The only downside to Printful is that they are slightly more expensive than competing dropshippers.
Custom Cat

Custom Cat is a print on demand dropshipper that is very similar to Printful. And they can print your designs on a variety of items like shirts, bags, jackets and hats.
Overall, they have a much smaller selection than Printful. For example, CustomCat doesn't print on mugs, socks or phone cases but the big advantage is that they are cheaper.
For example, the cheapest printed tshirt costs $7 dollars on CustomCat whereas it costs $9 on Printful.
However, the savings comes at a cost. The CustomCat interface is little clunkier than Printful but it works just fine when you get used it.
The cost savings alone makes CustomCat highly recommended.
Other Tshirt Print On Demand Companies

In addition to Printful and CustomCat, there are many other companies like TeeSpring and Amazon Merch that allow you to print your designs and have them fulfilled on demand.
However the main downside with these companies is that they will not dropship on your behalf.
Instead of driving traffic to a website that you own and run, you have to send visitors to their site to complete the sale.
As a result, it's very difficult to create a strong brand when you use a service like TeeSpring and Amazon Merch.
Ultimately, your end goal should be to create a business that you own and control.
How My Kids Are Manufacturing Their Tshirts For Sale
Because their school's small business fair prohibited the use of dropshipping companies, my kids decided to manufacture their own tshirts.
Eventually, they will move over to a POD company like Printful but for now, their volumes are low enough that making the shirts themselves is not an issue.
Here's a tour of their tshirt factory!
Step 4: Choose A Shopping Cart Platform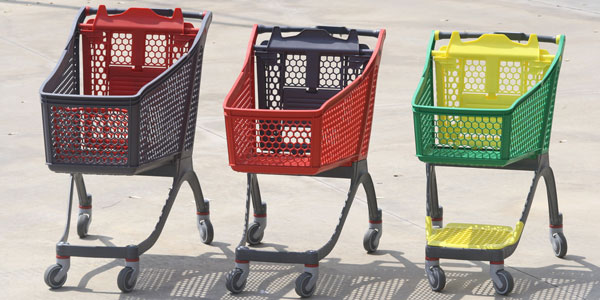 Once you have your niche and tshirt designs ready to go, it's time to build out your online store.
Now there are many ecommerce platforms to choose from but the best print on demand dropshippers only support the mainstream shopping cart platforms.
As a result, here are your top 3 choices.
Shopify – Almost every POD provider supports Shopify out of the box. What's nice about Shopify is that they will handle everything for you and it's the easiest way to get started. However, Shopify is probably the most expensive solution of the bunch. Click here to sign up for Shopify for free
BigCommerce – BigCommerce is also a very robust platform that is very easy to setup. While it's less popular than Shopify, you get more bang for your buck and the support is excellent. Click here to sign up for BigCommerce and get 1 month free
WooCommerce – WooCommerce is easily the cheapest of the 3 platforms and you can literally get started for less than $3 per month. The downside is that you have to signup and host your own website. Click here to install WooCommerce for less than $3
Because my kids were on a major budget, they ultimately chose to go with WooCommerce.
In addition, their entire marketing strategy is predicated on their blog and YouTube channel which made going with an ecommerce platform based on WordPress a logical choice.
But don't listen to me, here's a video they created to explain their shopping cart decision:)
For more information about the various shopping cart platforms mentioned above, please check out the following posts.
Meanwhile, here's a video that walks you through the entire WooCommerce installation process step by step.
Note: I've negotiated a 63% discount off of Bluehost for MyWifeQuitHerJob.com readers. Click Here To Signup For Bluehost To Save 63%
Step 5: Decide On Your Marketing Strategy
When it comes to selling tshirts online, you have to approach your business expecting that it will be saturated and easily copied.
I don't mean to be a Debbie Downer but high competition and piracy is an unfortunate reality when you start a business that has low barriers to entry.
First off, tshirt related keywords on Google are super competitive and expensive. As a result, your chances of ranking in Google search or running profitable Google ads will be difficult.
For certain tshirt designs, you may be able to rank for long tail keywords but overall, product related SEO will not be a huge contributor to traffic.
Facebook ads may also be a viable option for marketing but the low revenue per sale of a tshirt will make achieving profitability a challenge.
Overall, the best way to create a successful tshirt business is by building an audience through content.
Step 6: Choose A Medium For Your Content
Now there are many different ways to produce and distribute content online.
All 3 options above have their pros and cons.

Blogging and content marketing is an excellent way to build an audience if you are a good writer.
And if you are very deliberate with the keywords that you target, you can eventually rank in search and attract endless free traffic through Google.
The main downside to blogging is that it can be difficult to express your personality through the written word.
Posts are generally less memorable than a podcast or video.
For more information about blogging, check out these posts.
Podcasting is an excellent way to build a loyal audience. Because the average podcast lasts 20 minutes or more, your audience will be exposed to your voice for an extended period which allows you to easily create raving fans.
The downside to podcasting is that it's extremely difficult to get your podcast discovered. Unlike blogging and YouTube, there is no good search engine for podcast content.

Like podcasting, a YouTube channel is a great way to build a loyal audience as well. Because visitors can see and hear you speak, it is much easier to create a connection with your raving fans.
The main downside to producing videos is that it requires a certain personality to get in front of the camera:)
For KidInCharge.com, we ultimately decided to start a YouTube channel because my kids are great on camera and they have awesome on screen personas:)
Step 7: Retain Your Audience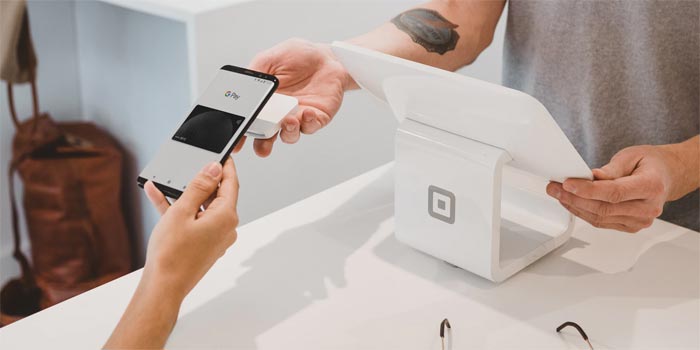 Putting out consistent content is a great traffic strategy but you must also find a way to retain your customers.
The average conversion rate is only 2% for ecommerce stores which means that 98% of your visitors will not make a purchase.
As a result, you need a way to bring a customer back repeatedly until they are ready to buy.

Right now, the best way to do this is through email marketing.
For KidInCharge, we are using Klaviyo as our primary email marketing provider because it is the best!
Right now, we have 5 automated email marketing sequences in place that should generate sales on autopilot.
Editor's Note: For more information on these exact flows, check out my post on 7 Email Autoresponders That Make Money On Autopilot For Your Online Store

To collect emails, we are currently using a free tool called Privy to manage all of our email capture forms.
Here's a popup that we're currently running on the site that is responsible for most of our signups.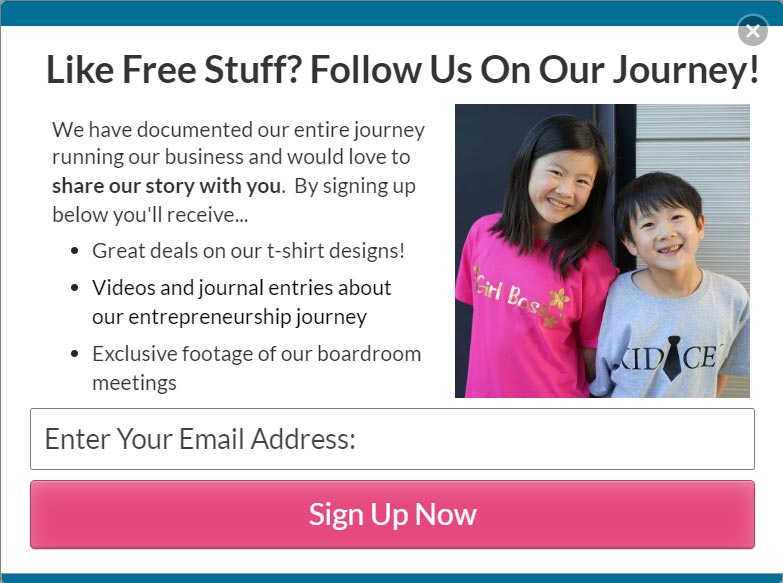 What's cool is that Privy makes it so easy to create complex email signup forms with their intuitive graphical user interface.
In fact, my kids have had no problems at all with using Privy to design their email forms.
Best of all, Privy is free to use.
Currently, KidInCharge is only using email marketing because my kids are on a budget. But going forward, we plan on utilizing push notifications and Facebook Messenger marketing as well.
For more information, check out the following posts on my blog.
Instagram and organic Facebook marketing will also be a major part of our strategy.
Other Considerations When Making Tshirts For Sale
When it comes to printing your tshirts, there are 3 main methods which each have their own pros and cons.
Depending on your volume, you need to understand when to use each method for your business
Screen Printing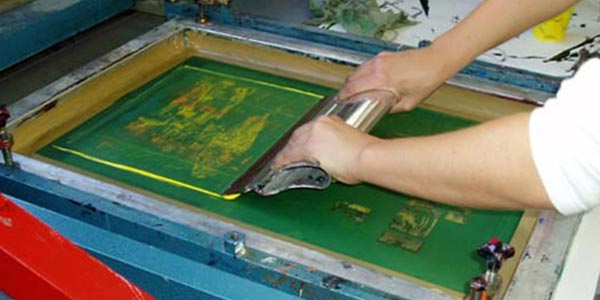 Screen printing works by producing a mesh stencil (or screen) for every color that needs to be printed on your tshirt.
The ink is then pushed through the screens one color at a time onto the apparel and then dried to cure the ink.
Out of all of the 3 printing methods, screen printing is the most labor intensive to setup. And if you have a design that uses many colors, it can be extremely expensive as well.
Overall, screen printing only makes sense if you are mass producing a large batch of a single design. In addition, screen printing tends to work better with simpler tshirt designs with fewer colors.
Heat Transfer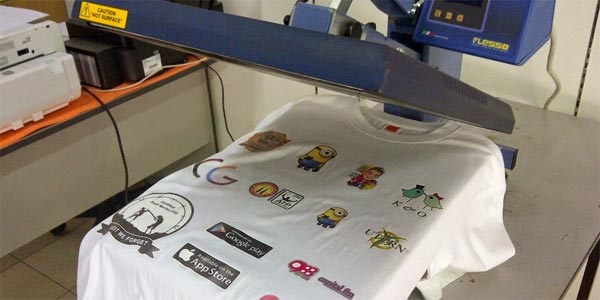 Heat transfer is the current technique that my kids are using to create their tshirt designs.
With a laptop computer and a silhouette cutter, you can easily print your designs from home and transfer them onto a blank tshirt with an iron or tshirt press.
The downside to the heat transfer process is that it's extremely labor intensive and expensive to produce.
For example, it takes my kids roughly 20 minutes to produce a single tshirt.
The heat transfer vinyl is also quite expensive unless you buy in bulk.
Direct To Garment Printing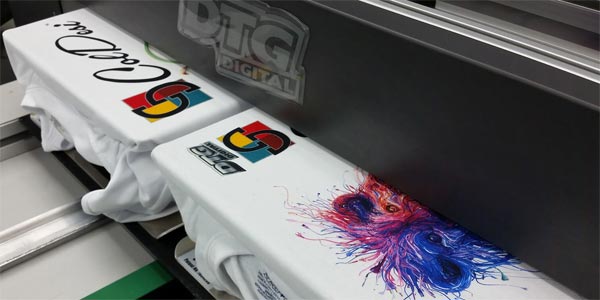 Direct to garment printing or DTG is when a design is directly printed onto an article of clothing much like an ink jet printer.
DTG printing is extremely high quality and you can print very intricate designs onto a tshirt or other apparel. In addition, there are no setup costs or manual labor involved other than loading the printer itself.
The biggest downside to DTG printing is that there is very little cost advantage to producing designs in bulk. But most print on demand firms like Printful use DTG because of its flexibility.
How To Be Successful Selling Tshirts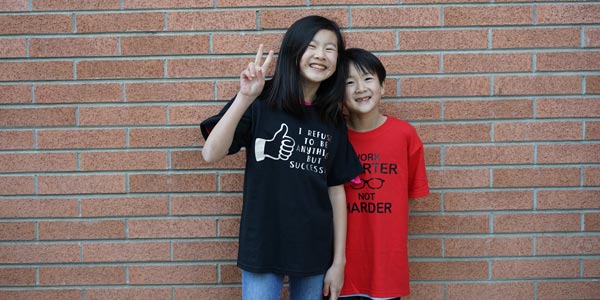 Overall, I've prepared my kids to expect business to be slow at first. After all, it will take consistent work to build an audience and make money.
Right now, they are committed to producing videos for their YouTube channel on a regular basis and they are aware that creating a content portfolio will take perseverance.
My goal with this project is to teach them that success is the result of consistent effort over time.
In addition to producing content, my kids are also designing all of their own tshirts.
Here's how our design process currently works.
My son and daughter first create a hand drawn mockup of the shirt they want to create.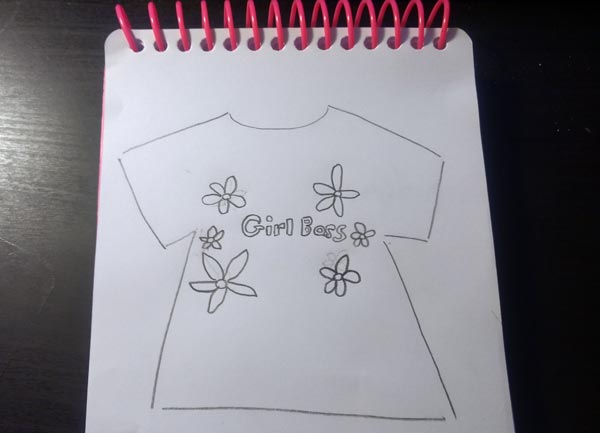 We then convert their drawing into digital form.
Finally, we tweak the mockup until it's exactly the design that my kids are looking for.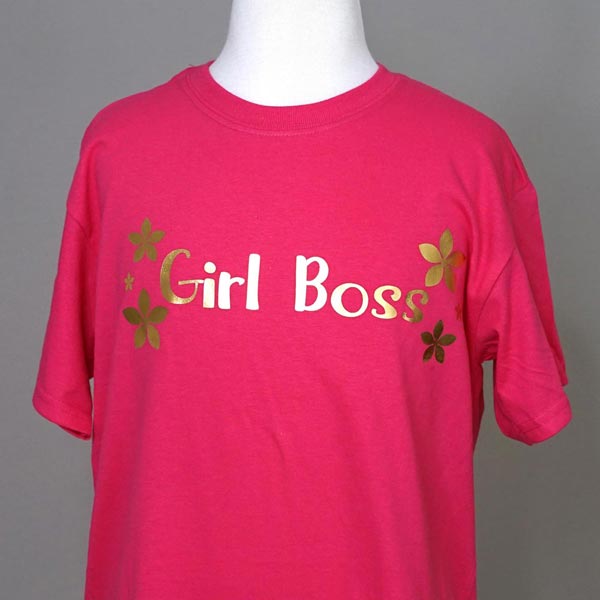 In any case, I would love your support in teaching my kids how to start a successful tshirt business.
Please subscribe to their YouTube channel by clicking here
In addition, you can check out their ecommerce store over at KidInCharge.com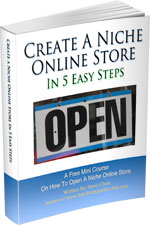 Ready To Get Serious About Starting An Online Business?
If you are really considering starting your own online business, then you have to check out my free mini course on How To Create A Niche Online Store In 5 Easy Steps.
In this 6 day mini course, I reveal the steps that my wife and I took to earn 100 thousand dollars in the span of just a year. Best of all, it's free and you'll receive weekly ecommerce tips and strategies!
Note: This post above may contain affiliate links, which means that I may receive a commission if you make a purchase when clicking a link. Please consult our privacy policy for more information.
Related Posts In Dropshipping
About Steve Chou

Steve Chou is a highly recognized influencer in the ecommerce space and has taught thousands of students how to effectively sell physical products online over at ProfitableOnlineStore.com. 

His blog, MyWifeQuitHerJob.com, has been featured in Forbes, Inc, The New York Times,  Entrepreneur and MSNBC.  

He's also a contributing author for BigCommerce, Klaviyo, ManyChat, Printful, Privy, CXL, Ecommerce Fuel, GlockApps, Privy, Social Media Examiner, Web Designer Depot, Sumo and other leading business publications.

In addition, he runs a popular ecommerce podcast, My Wife Quit Her Job, which is a top 25 marketing show on all of Apple Podcasts. 

To stay up to date with all of the latest ecommerce trends, Steve runs a 7 figure ecommerce store, BumblebeeLinens.com, with his wife and puts on an annual ecommerce conference called The Sellers Summit.  

Steve carries both a bachelors and a masters degree in electrical engineering from Stanford University. Despite majoring in electrical engineering, he spent a good portion of his graduate education studying entrepreneurship and the mechanics of running small businesses.