If you have difficulty sourcing quality products for your dropshipping business, Doba might be the solution you need.
Doba has been helping online sellers source products from thousands of dropshipping suppliers for over a decade. But is it still worth using as a dropshipping solution?
In this Doba review, I'll explore the platform's key features, pros, and cons to help you make an informed decision.
Whether you're a new or experienced dropshipper, you'll be able to decide if Doba is the right choice for your ecommerce business.
Get My Free Mini Course On How To Start A Successful Ecommerce Store
If you are interested in starting an ecommerce business, I put together a comprehensive package of resources that will help you launch your own online store from complete scratch. Be sure to grab it before you leave!
What Is Doba?
Doba is an American based B2B dropshipping platform founded in 2002 that serves over 600,000 online stores offering more than 700,000 products for sale.
Doba's products are spread across 13 categories, including beauty & health, electronics, home & garden, and outdoor.
Doba offers pricing plans for all types of ecommerce businesses, from small startups to large stores. With Doba, you can find suppliers and manage your orders from a single dashboard.
Why Use Doba?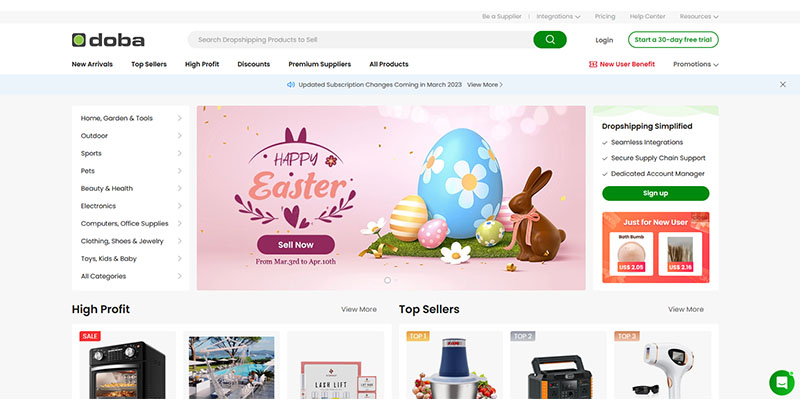 The primary advantage of using Doba is that they handle all of your dropshipping needs, which include finding and vetting suppliers and managing the fulfillment of your orders. In addition, many of their suppliers ship from the US, allowing for faster delivery times.
To make things easy, Doba seamlessly integrates with popular website builders like Shopify and WooCommerce.
All of Doba's suppliers undergo an extensive screening process to ensure you are dealing with top-quality wholesale suppliers and products.
Unlike competitors such as Modalyst, Doba does not charge transaction fees on any order. As a result, you only need to pay for a monthly membership, the product, and any associated shipping costs.
Is Doba Legit?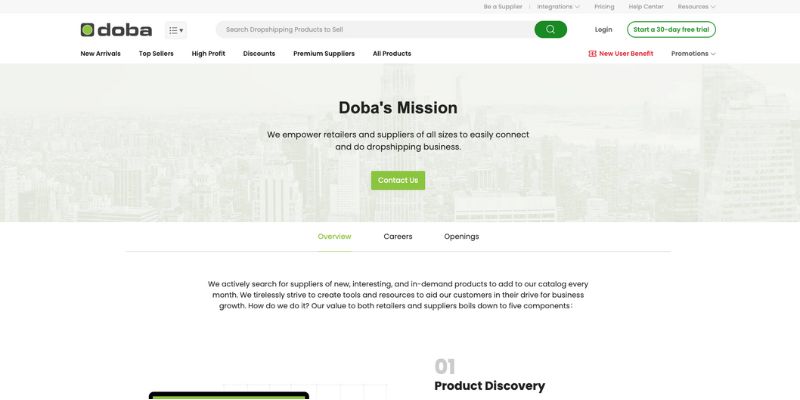 Doba is a legitimate dropshipping company that has a 3.7 rating on Sitejabber and TrustPilot. Doba is definitely not a scam, but it can be difficult to find products to sell that will make you a significant profit.
In addition, Doba does not provide you with the actual names of your suppliers. Instead, Doba acts as a go-between to seamlessly connect your online store to thousands of dropshippers without you having to communicate with anyone.
Is Doba Safe To Buy From?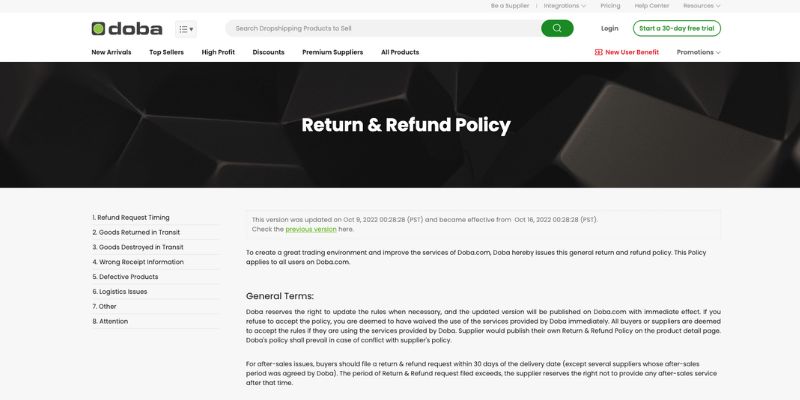 Buying from Doba is 100% safe because they offer a 30-day refund policy from the date of delivery. 
If your customer receives damaged or broken products, Doba carries the responsibility of offering a prepaid return label within 3 business days to return the goods.
Once the dropshipping supplier receives the defective goods, you will be refunded.
Returns for non-defective merchandise are at the discretion of each individual supplier. Some suppliers may charge a restocking fee for non-defective returns. 
To be safe, make sure you work with a supplier that has a good return policy.
How Does Doba Work?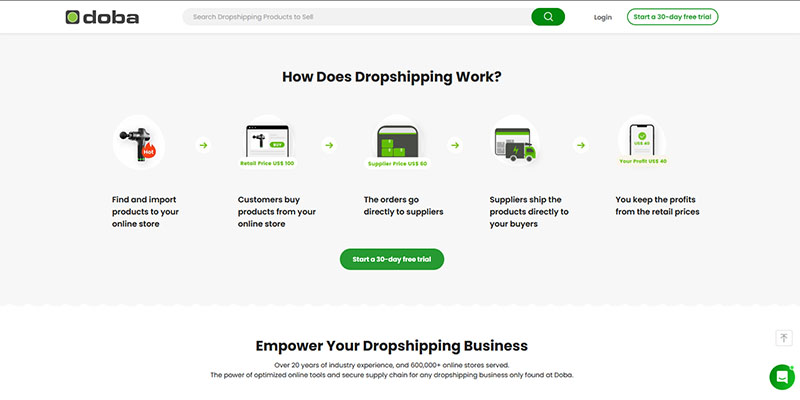 Doba allows you to start dropshipping immediately by integrating with your online store to offer products from Chinese and US wholesale suppliers at the push of a button.
Here's how Doba works:
Link Doba to your shopping cart directly with the Doba app.
Search Doba's extensive catalog for the items you wish to sell on your online store.
Add the selected products to your ecommerce store at the push of a button and customize your pricing and margins according to your preferences.
Once a customer places an order in your store, the order is transmitted and processed on the Doba backend.
The dropshipping supplier fulfills your order and ships it directly to your customer.
You keep the difference in price as profit.
Here's a step-by-step guide on how to use Doba:
Step 1: Link Doba To Your Online Store
Doba seamlessly integrates with the following ecommerce platforms and online marketplaces: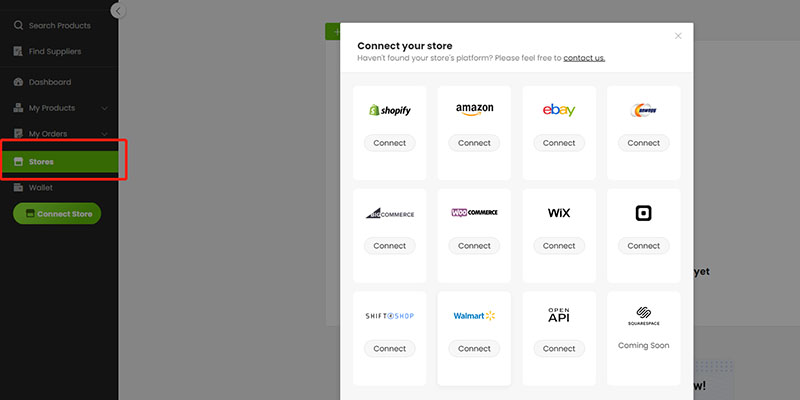 If you're using one of these platforms, follow these steps to link Doba to your online store:
Log in to your Doba account.
Select the "Stores" tab from the left side menu panel.
Click the "Connect a New Store" button.
Enter your store domain name in the field and click "Connect."
You will be redirected to your choice of ecommerce platform or online marketplace. Log in to your account, scroll down, and click "Install app" to download the Doba app to your store.
You'll be transferred to Doba once the connection is complete. You should be able to see "Activated" and "Authorized" statuses besides the selected ecommerce platform in the "Stores" tab.
If you connect Doba to an online marketplace like eBay, you won't need to download any app or plugin; just click "I agree" to grant access.
Step 2: Set Up Inventory, Order, And Pricing Rules
Inventory, order, and pricing rules let you automate stock, sync tracking numbers to your store, and add margins on top of the product costs.
I'll explain the exact steps for each of the rules. First, let's start with inventory rules: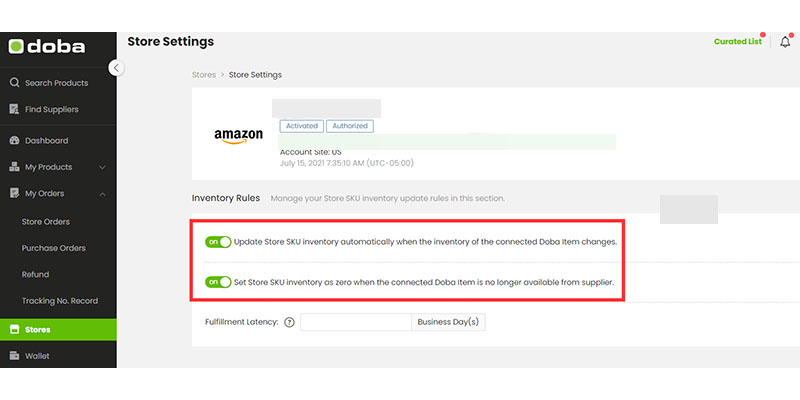 Go to "Stores" and click the newly connected ecommerce store or marketplace.
Under the "Inventory Rules" section, select the "

Update Store SKU inventory automatically when the inventory of the connected Doba item changes

" toggle. This feature will automatically update the product stock in your store directly.
Select the "

Set Store SKU inventory as zero when the connected Doba item is no longer available from supplier

" toggle. This option will mark the product as out of stock once the stock quantity reaches zero.
Next, scroll down to the "Order Rules" section and make the following changes: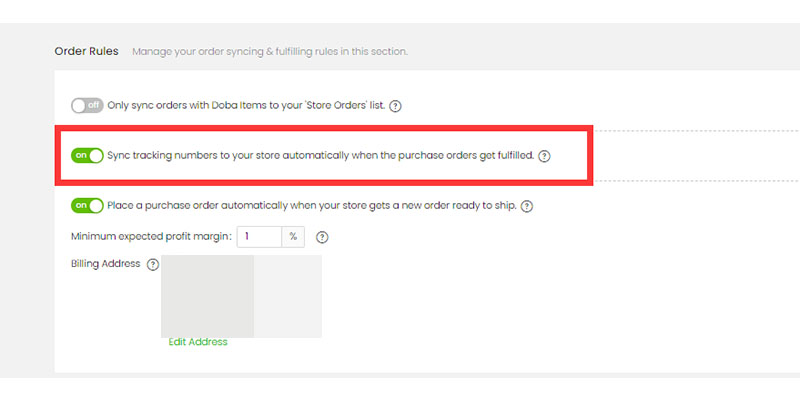 Click the "

Only sync orders with Doba items to your 'Store Orders' list

" toggle if you want the Doba application to sync orders related to items ordered from Doba.
Select "

Sync tracking numbers to your store automatically when the purchase orders get fulfilled

" so that your customers can see the tracking numbers as soon as the supplier updates them.
Click "

Place a purchase order automatically when your store gets a new order ready to ship

" to automate orders. If you don't select this option, you'll need to place orders manually on Doba.
Set a minimum expected profit margin for all products in the "

Minimum expected profit margin

" field.
Add the billing address by clicking "

Add new address.

"
You'll see the "Pricing Rules" section only if you have connected an online store to Doba. Here's how to add product margin:
Select the store currency from the "Store sales currency" dropdown.
Click "Set 'Sale Price'" and add a multiplier in the field.
Click the "Compare at Price" toggle if you want the front end to show the product's original price when it's on sale.
Select "Including Shipping Fee" to add the shipping fee to the product pricing.
Once you're done, select "Save Settings" to update all the changes.
Note: Doba follows individual product rules over the general rules set for all products. For example, if the sale price for a specific product is set at 2, and the general rule for all products is set at 1, Doba will use the 2 multiplier for that product.
Step 3: Import Products To Your Store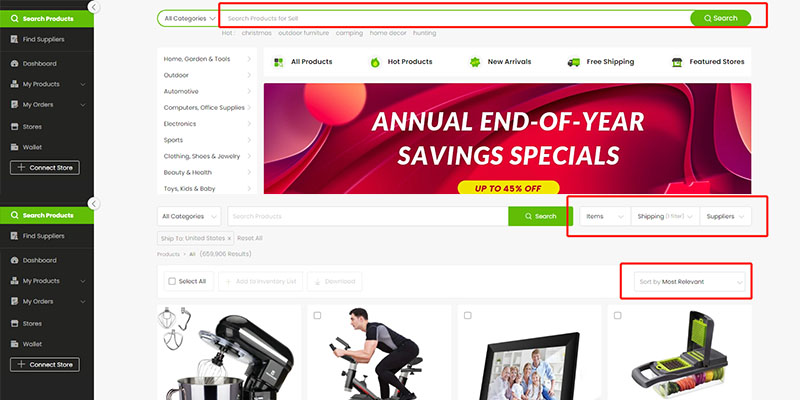 Doba provides a range of filters to help you find and import products. Go to "Search Products" from the left side menu panel and use the following filters to shortlist products to import:
Category
Hot products
New arrivals
Free shipping
Featured Stores
Location
Click "Add to Inventory List" on the products you wish to import. Then, go to "Inventory List," where you can see the products and their details, such as cost price and stock levels.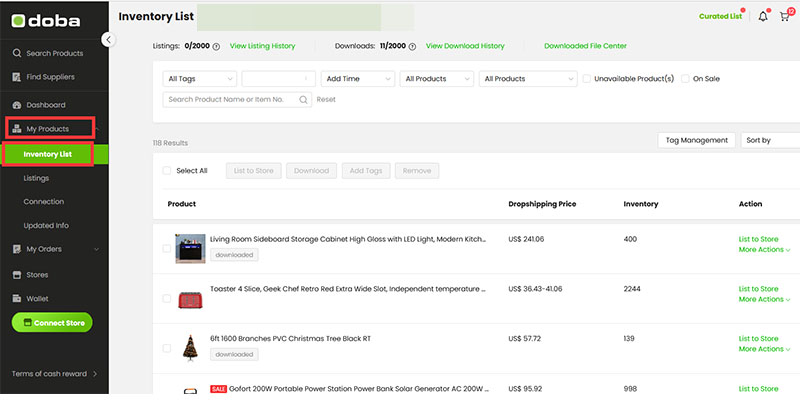 You can import products to your store in two ways:
Use the "List to Store" option to add products automatically
Download the file and upload it manually
To add products directly from Doba to your store, select the products and click the "List to Store" hyperlink in the "Action" column.
Then choose the ecommerce platform and click "Continue." You'll be directed to the "Edit Products" page, where you can edit product details.
Each product has four tabs you can customize as follows:
Product: Edit the product title, product tags, and product type. Add product tags to label and organize the products to receive product updates based on tags. Assign the product to a "Collection." (By default, the product is assigned to the "Home page").
Description: Remove the description provided by the supplier and add a more SEO-friendly product description.
Variants: All of the product variants will be listed here. You can deselect specific sizes and colors. In this section, you can also set the shipping method, sale price, and the compare at price.
Images: Deselect an image you don't wish to add to your store.
Click "List Now" to let Doba import products to your online store.
If you want to download the products and add them manually to your store, you can select all the products in the "Inventory List" and click the "Download" button located above the products.
Next, set the "Format" to your ecommerce platform and click "Download Now." Go to the "Products" page on the backend of your store and import the file by clicking on "Import."
You should now see the newly added products on your store's front end.
Step 4: Process Orders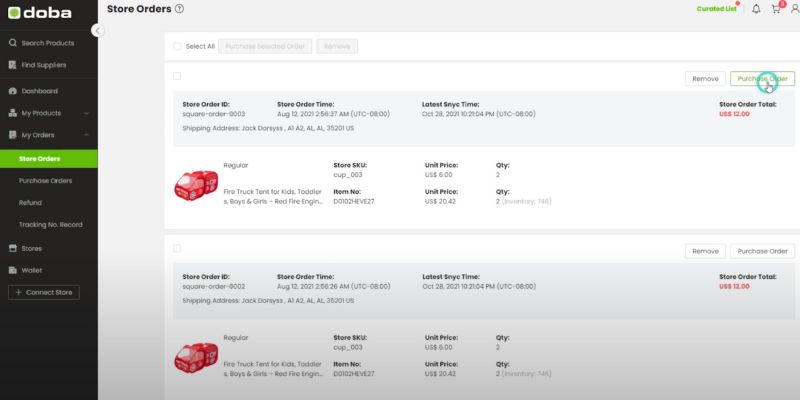 If you have connected Doba to your ecommerce platform or marketplace, then processing orders is easy.
Once an order comes in, it will automatically be transmitted to the Doba backend. From there, you just need to click the "Purchase Order" button to pay Doba the wholesale price of the products, and the dropshipper will ship the order to the end customer.
Step 5: Set Notification Rules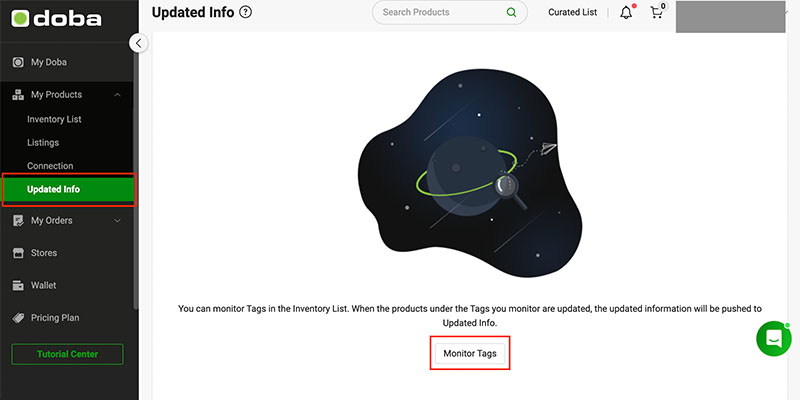 Setting notification rules helps when you want to receive details for products you're monitoring, such as the latest pricing, stock levels, and quantity, via email. Note that this step is optional.
To create a notification rule, you need to ensure each product has a tag. For example, you can add the "Items to suspend" tag to products that always have low stock.
You can go to "Inventory List," select products and click "Add Tags" to add tags in bulk if you haven't already.
Once you've created tags, you can set notification rules by following these steps:
Go to "My Products" > "Updated Info" and click "Monitor Tags."
Select the "Monitor" toggle of the appropriate tag.
Go to "Notification Settings" to add a new notification rule.
Click the "Add a New Notification Rule" button.
Add a rule name, choose tags, and select a frequency option.
Select the time when you wish to receive the notification emails.
Click "Confirm."
Once you receive the email, go to the "Updated Info" tab to check the latest updates of the tagged products.
Doba Pricing And Plans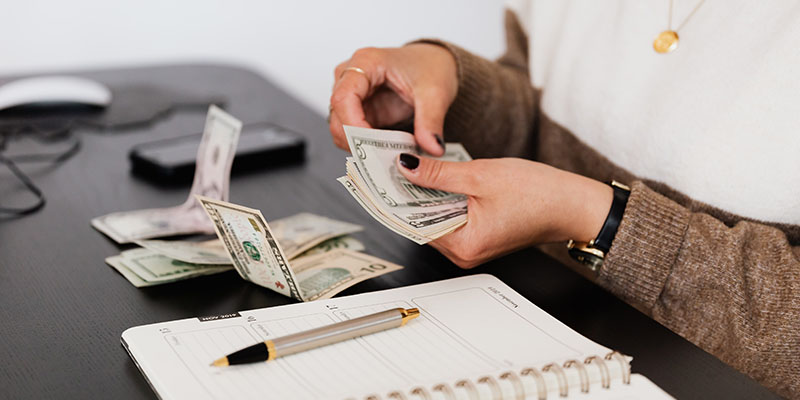 Doba has three pricing plans ranging from $24.99 to $299.99 per month – Start-up, Business, and Enterprise. There is a 30-day free trial with the Start-Up plan.
You can save up to 20% on your subscription by paying annually.
Here's a closer look at the key features of each plan:
| | | | | |
| --- | --- | --- | --- | --- |
| PRICING PLAN | START-UP (FREE TRIAL) | START-UP | BUSINESS | ENTERPRISE |
| Monthly price | Free | $24.99 | $49.99 | $299.99 |
| Annual price | Free | $240.9 | $479.88 | $2999.8 |
| Storefront integrations | 0 | 1 | 5 | Unlimited |
| Max. products on the storefront | 0 | 30 | 2000 | Unlimited |
| Max. products to be exported | 10 | 30 | 2000 | Unlimited |
| Inventory list | 30 | 60 | 5000 | 15000 |
| New product alerts of saved searches | 0 | 2 | 5 | 10 |
| New product alerts of saved suppliers | 0 | 5 | 10 | 20 |
| Bulk order upload | Yes | Yes | Yes | Yes |
| Support | Email | Email | Chat, Email, Phone | Chat, Email, Phone |
| UPS, FedEx, USPS Integration | Yes | Yes | Yes | Yes |
| Inventory syncing | No | No | Yes | Yes |
| Order syncing | No | No | Yes | Yes |
| Tracking syncing | No | No | Yes | Yes |
| Dedicated account manager | No | No | Yes | Yes |
| Fully automated API order placement | No | No | No | Yes |
As mentioned, the Start-up plan is free for the first 30 days. Once the trial period is over, you'll be charged for the paid Start-up plan.
The Start-up plan has limited features but lets you add a single storefront with 30 products.
This may be helpful for those just starting out selling online. But you can't automate inventory, order, or tracking which means there's more work involved for the seller.
The Business and Enterprise plans have the same advanced features but differ in the number of products and storefronts. Both plans have the features required to run a busy store with more than 100 visitors daily.
Doba Customer Support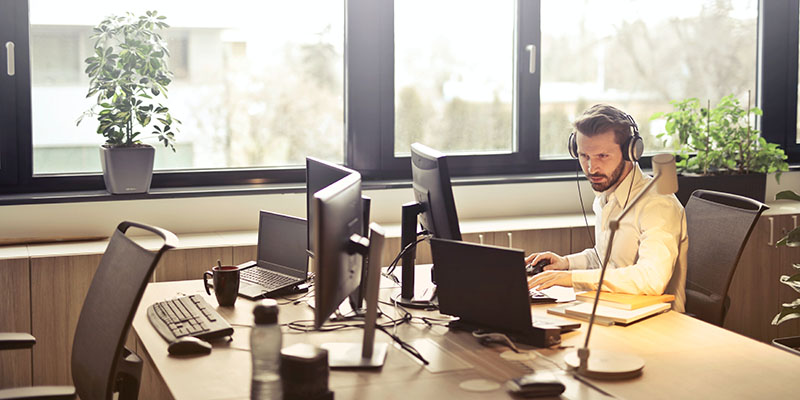 Doba offers customer support via email, live chat, and phone to help users navigate their platform smoothly.
The type of support you receive depends on your plan. For example, Start-up plan users must rely on email support. Business and Enterprise users have the option of email, live chat, or telephone support.
You can contact Doba via telephone at 801.682.4666, Monday to Friday, from 7 am to 5 pm Mountain Standard Time.
Alternatively, you can email Help@doba.com or chat with the Doba team within your account.
Unlike other platforms that outsource their customer service to countries like China or India, Doba's customer support team is based in Utah. 
Pros Of Selling With Doba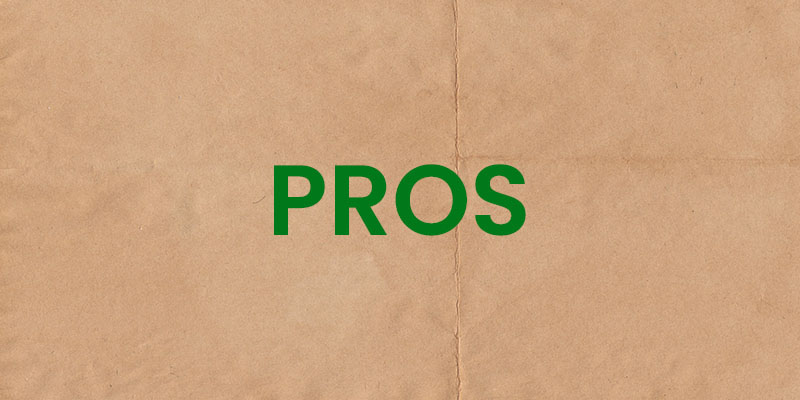 User-friendly platform: Doba has an easy-to-use interface that makes it easy to find and import products.
Integrates with online marketplaces: Besides integrating with the best ecommerce platforms, Doba also integrates with online marketplaces like eBay and Amazon, allowing you to list and sell your products on these platforms.
Automatic inventory alert system: Doba's inventory alert system notifies you when stock is low, ensuring you never run out of inventory.
Automated order fulfillment: Doba syncs with your ecommerce store to process orders automatically, saving you time and effort.
Free trial: Doba offers a 30-day free trial period on their Start-up plan, allowing you to try the platform before committing to a subscription.
Easy to export products: Doba makes it easy to export products to other ecommerce platforms or marketplaces.
Convenient return policies: Doba's suppliers offer convenient return policies, giving your customers peace of mind when making a purchase. For example, Doba will refund an order if the supplier doesn't process an eligible return request within ten business days.
Cons Of Selling With Doba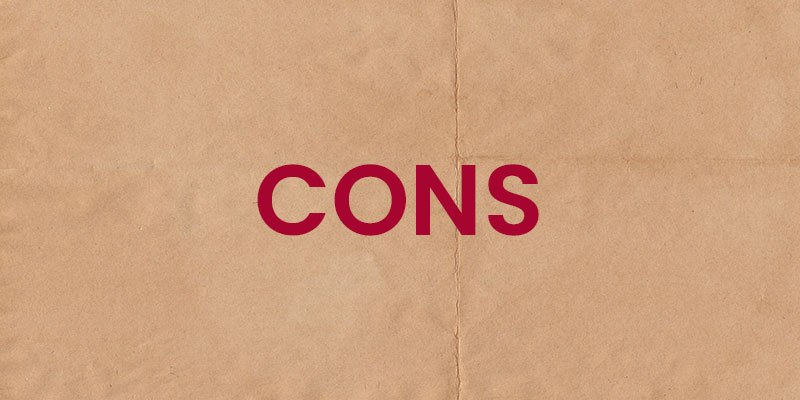 Limited private labeling options: Doba does not offer many options for private labeling.
No print-on-demand: Doba doesn't offer print-on-demand services like its competitor Modalyst, which is a disadvantage if you're looking to sell customized products.
No branded invoicing: Unlike Spocket, Doba has no option to add your branding to invoices.
No option to customize packaging: You can't customize your product packaging with Doba.
Expensive plans: Doba's cheapest plan costs $24.99 a month, making it challenging for smaller businesses to justify the investment.
Wholesale pricing isn't competitive: Doba's product prices tend to be higher than other wholesale vendors.
Slow refunds for returns: Doba can be slow to process refunds, which can frustrate sellers and customers alike.
Slow customer service responses: Many users have reported slow response times from Doba's customer support team.
Is Doba Worth It?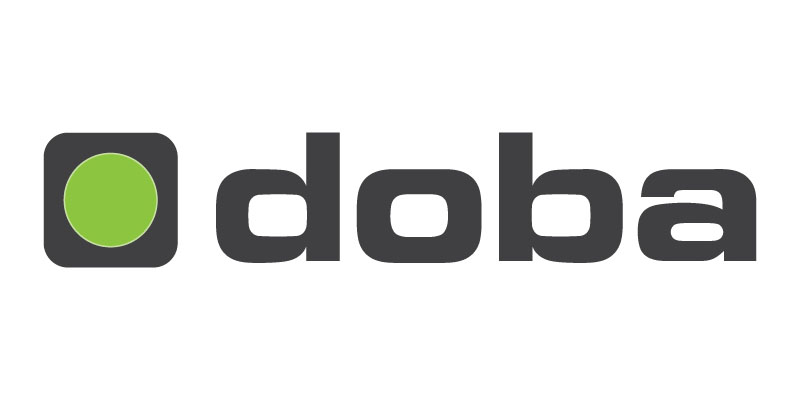 Doba dropshipping is worth it if you want a push-button method of adding millions of dropshipped products to your online store.
The benefit of dropshipping is that you don't have to deal with inventory, and Doba allows you to find products to sell without having to look for suppliers, either.
While there have been complaints about slow shipping times and product quality, Doba will refund you your money if suppliers don't respond to your requests or sell a poor quality product.
Their platform is also very easy to use, and they work with all of the major ecommerce platforms.
If you value Doba's usability and ease of importing products, it's worth trying out, but exercise due diligence and take advantage of the no-obligation, free trial.
Finally, if you're looking for a Doba alternative that offers high-quality products, consider Spocket.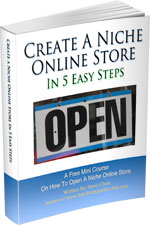 Ready To Get Serious About Starting An Online Business?
If you are really considering starting your own online business, then you have to check out my free mini course on How To Create A Niche Online Store In 5 Easy Steps.
In this 6 day mini course, I reveal the steps that my wife and I took to earn 100 thousand dollars in the span of just a year. Best of all, it's free and you'll receive weekly ecommerce tips and strategies!
Note: This post above may contain affiliate links, which means that I may receive a commission if you make a purchase when clicking a link. Please consult our privacy policy for more information.
Related Posts In Dropshipping
About Steve Chou

Steve Chou is a highly recognized influencer in the ecommerce space and has taught thousands of students how to effectively sell physical products online over at ProfitableOnlineStore.com. 

His blog, MyWifeQuitHerJob.com, has been featured in Forbes, Inc, The New York Times,  Entrepreneur and MSNBC.  

He's also a contributing author for BigCommerce, Klaviyo, ManyChat, Printful, Privy, CXL, Ecommerce Fuel, GlockApps, Privy, Social Media Examiner, Web Designer Depot, Sumo and other leading business publications.

In addition, he runs a popular ecommerce podcast, My Wife Quit Her Job, which is a top 25 marketing show on all of Apple Podcasts. 

To stay up to date with all of the latest ecommerce trends, Steve runs a 7 figure ecommerce store, BumblebeeLinens.com, with his wife and puts on an annual ecommerce conference called The Sellers Summit.  

Steve carries both a bachelors and a masters degree in electrical engineering from Stanford University. Despite majoring in electrical engineering, he spent a good portion of his graduate education studying entrepreneurship and the mechanics of running small businesses.