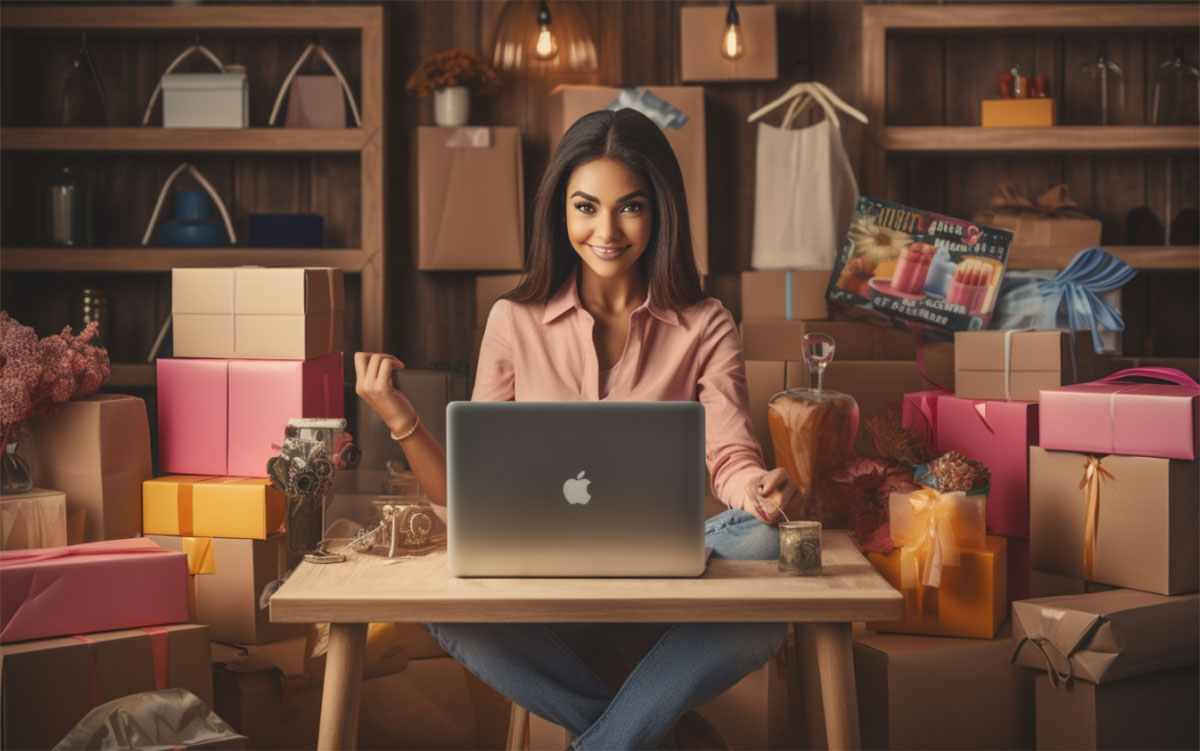 One of the best ways to make extra money is to sell products online. But whether you want to start an online store or just get rid of a few items that are taking up space, you need to find the best place to sell your stuff.
To help, I've compiled a list of the 26 best websites to sell stuff online.
Each site has pros and cons, and caters to a specific type of seller. But most, if not all, have one thing in common: they are easy to start and can help you reach potential buyers quickly.
Get My Free Mini Course On How To Start A Successful Ecommerce Store
If you are interested in starting an ecommerce business, I put together a comprehensive package of resources that will help you launch your own online store from complete scratch. Be sure to grab it before you leave!
Ebay
Ebay is an online marketplace that allows individuals and small businesses to sell new and used products. Ebay is available in 180 countries and has more than 180 million active monthly users, making it the third-largest online marketplace in the US.
There are two ways to list products on Ebay: Fixed price and Auction.
Fixed price listings are where you list a product at a pre-decided amount. Auction listings allow you to set a starting price, and buyers bid on the item. For more information, check out this guide on how to sell on Ebay.
Ebay Pros
Sell used goods: Ebay allows separate listings for used products, but you must label the product's condition appropriately.
Easy shipping: Shipping on Ebay is easy and you can ship via USPS, UPS, and FedEx and get up to 70% off on shipping labels.
Best place for selling collectibles: eBay's auction listings work great for vintage, collectibles, luxury, and other pre-owned unique items.
Ebay Cons
Scammers: Ebay partners with law enforcement to keep counterfeit goods off its platform, but it's not foolproof.
Cheap shoppers: Ebay is famous for selling secondhand goods for cheap, which means you'll often have to deal with bargain hunters.
High transaction fees: Ebay charges a 12.9% commission fee on every order.
Etsy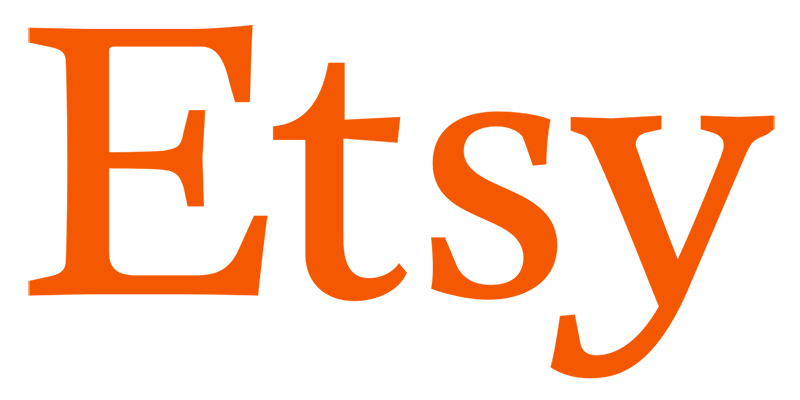 Etsy is an online marketplace to buy and sell custom craft supplies and handmade and vintage goods. There are many categories, such as bags, clothing, home decor, and furniture.
Unlike other marketplaces, Etsy allows its sellers to list digital downloads such as digital planners and photos.
Etsy Pros
High web traffic: There are more than 82 million monthly active buyers on Etsy.
Built-in analytics: Etsy tracks many metrics for you, such as traffic and abandoned carts.
Easy to use: Setting up a shop on Etsy takes less than five minutes and is free.
Low transaction fees: Etsy charges a 6.5% commission fee on every order.
Etsy Cons
Amazon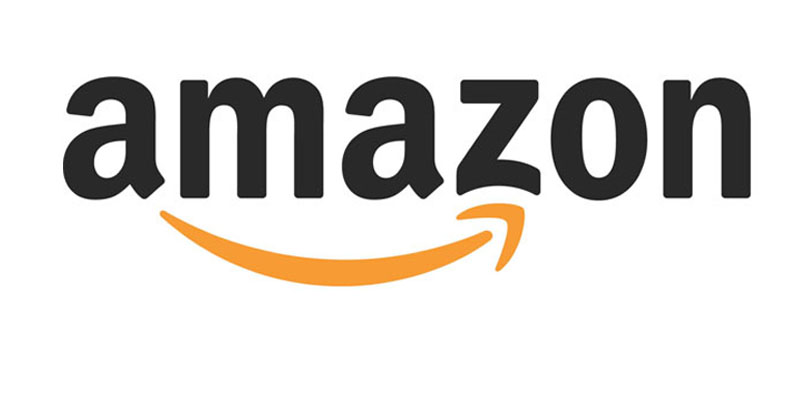 Amazon is the most popular US online marketplace that connects third-party sellers to customers. You can sell various products on Amazon, like home decor, sports equipment, apparel, and toys.
Amazon also has 3 special programs for sellers; one for regular sellers, one for creators, and the other for refurbished, rebuilt, and previously owned items:
Amazon FBA: for people who want to sell new merchandise.
Amazon Handmade: for artisans to sell hand-crafted items such as jewelry and artwork.
Amazon Renewed: for sellers to list pre-owned, refurbished, and open-box electronic products.
Amazon Pros
Power of a big brand: Amazon is a renowned brand that customers trust.  In fact, 44% of shoppers begin their product research on Amazon.
Engaged buyers: Amazon US has more than 150 million Prime members who regularly shop from the platform, thanks to fast shipping.
Amazon FBA: The Amazon FBA marketplace helps sellers outsource storage, packaging, and shipping to Amazon for a fee.
Amazon Cons
High competition: There are more than 1.2 million Amazon sellers in the US. You'll compete with them to win the Amazon Buy Box, as Amazon doesn't allow multiple listings for the same product.
High commission fees: Amazon charges a 15% commission fee on average. If you use Amazon FBA, that's an additional 15% to 20% of the value of the goods.
Evil sellers: Amazon is a cutthroat marketplace and there are many dirty Amazon sellers on the platform.
Facebook Marketplace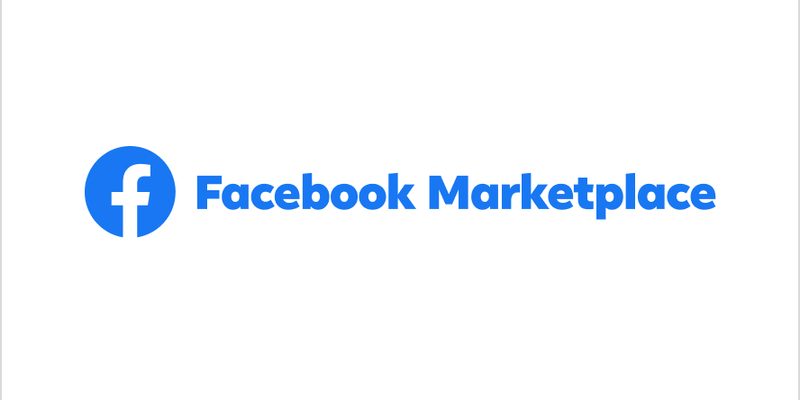 Facebook Marketplace is an online marketplace within Facebook where individuals and businesses can buy and sell goods.
There's no listing or subscription fee to sell on the Facebook Marketplace. Customers in the US can complete purchases directly on Facebook using the new Checkout feature.
Facebook Marketplace Pros
Huge audience: Facebook Marketplace has more than one billion monthly users.
Low selling fee: Facebook charges a 5% commission fee or $0.40 for orders below $8. This fee includes taxes and payment processing fees.
Build customer relationships: Shoppers can contact you via Facebook Messenger if they have any questions.
Facebook Marketplace Cons
Difficult to build a brand: Facebook Marketplace is filled with secondhand goods sold by individuals rather than businesses, making it difficult for you to stand out.
No seller vetting: Facebook doesn't vet its sellers, and anyone can list products as long as they have an active Facebook account.
Poshmark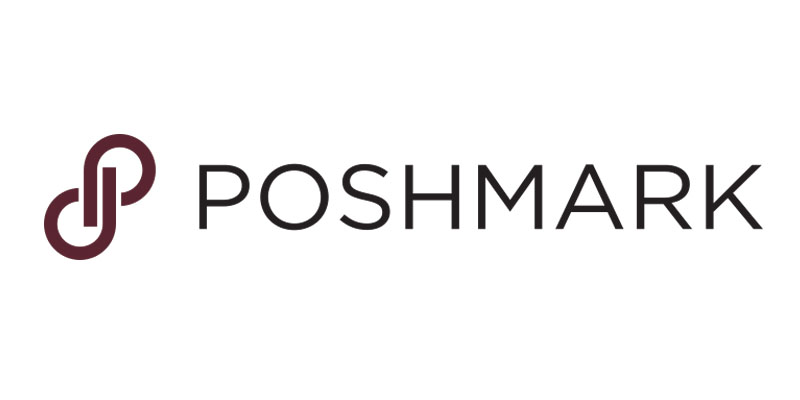 Poshmark is an online marketplace where you can sell new and pre-owned clothes, shoes, jewelry, makeup, handbags, and electronics.
You can join and list items immediately for free. But most visitors to Poshmark are looking for a bargain which is why it's better suited for selling secondhand goods.
Poshmark Pros
Supportive community: The Poshmark community is tight-knit and answers all of your questions.
Convenient shipping: Your customer pays a flat fee for items below 5 lbs, and then Poshmark emails you the shipping label. You can use any carton or poly mailer and schedule a USPS pickup at your doorstep.
High engagement: Poshmark receives more than 45 million visits with an average session duration of 10 minutes and 27 seconds.
Poshmark Cons
Difficult to establish a brand: Unless you have unique or quirky designs, you won't stand out from other sellers.
High commission: Poshmark charges a flat commission of $2.95 for items under $15. But for items above $15, Poshmark charges a 20% selling fee.
OfferUp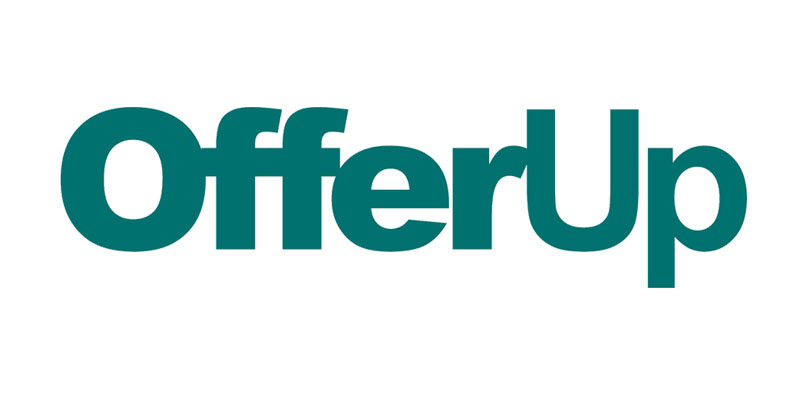 OfferUp is an online marketplace that lets you buy and sell locally. Even though many transactions are delivered by hand, OfferUp partners with USPS to support nationwide shipping except in Alaska, Arkansas, and Hawaii.
OfferUp allows you to list goods for free but charges a commission fee of 12.9% on every sale you make.
OfferUp Pros
Direct contact between buyers and sellers: OfferUp allows buyers to contact sellers with product-related questions.
Easy navigation: The OfferUp app has a minimalist design with filters that make it easy to find items.
OfferUp Cons
Average customer service: Offerup needs to improve its customer service due to its reputation for lack of responsiveness and not handling complaints adequately.
Pay-to-sell model: There are thousands of items listed on OfferUp at any given time. To stand out from others, you need to pay money to bump up your listing,
Mercari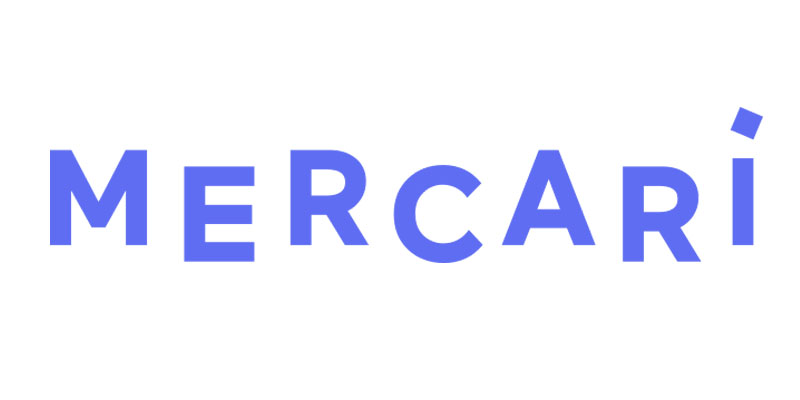 Mercari is an online marketplace based in Tokyo, Japan, where you can buy and sell new and used items. Mercari receives over 120 million monthly visitors, of which 70% are from Japan, and 26% are from the US.
Mercari has several product categories, such as home decor, electronics, vintage, beauty, and tools.
Mercari Pros
Lower commission: Mercari charges a flat 10% selling fee on all orders.
Integrated shipping: You can ship your items independently or use pre-configured UPS/USPS shipping labels.
Mercari Cons
Limited availability: Mercari is only available in the US, UK, and Japan.
Comparatively low traffic: When you look at other online marketplaces like Ebay, Amazon or Etsy, Mercari gets lower traffic.
Depop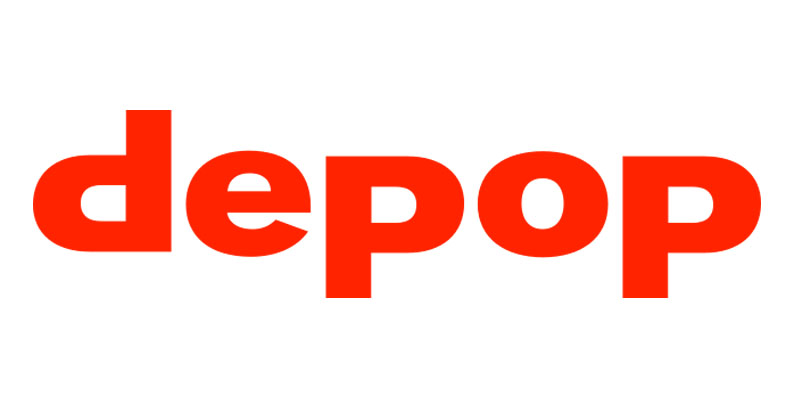 Depop is an online fashion marketplace that is popular among the Gen Z population. It receives over 10 million monthly visitors, mostly from the US (48%) and the UK (27%).
Depop lets you list new, pre-owned, or vintage apparel, jewelry, beauty products, sports equipment, books, and more. It's one of the best places to sell secondhand items from known brands like Nike, Urban Outfitters, and Adidas.
Depop Pros
User-friendly: The Depop website and app have a minimalist yet quirky design. It's also easy to list and navigate products on Depop.
Automated Shipping integration: Depop has an automated shipping integration that helps sellers in the US and the UK ship with Depop.
Depop Cons
High commission fee: Depop charges a 10% selling fee plus a 3% payment transaction fee.
High competition: Depop has more than 30 million items on its platform with 1.8 million active sellers.
Decluttr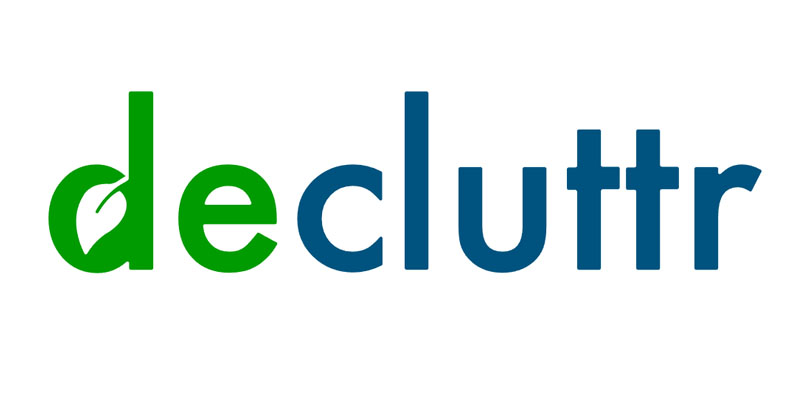 Decluttr is a resale company that buys electronics from individuals, refurbishes, and resells them on its website and app.
You can sell phones, iPods, tablets, video game consoles, wearable tech, computers, DVDs, and more on Decluttr.
To list an item on Decluttr, you must first scan the items you want to sell and add additional details. Then, you'll receive an instant quote, after which you can ship your items to a Decluttr warehouse.
Decluttr Pros
Saves time: Decluttr handles the marketing and sales part. They also repair and clean the goods before listing them on their website.
Shipping is included: Decluttr pays for shipping your items to their warehouse. You just need to drop off the package at your nearest post office.
Quick payment: You receive payment one day after Decluttr receives the goods.
Decluttr Cons
Low payouts: Decluttr offers low resale prices on most goods. You're better off selling on eBay if you have a tech item in good condition.
Gazelle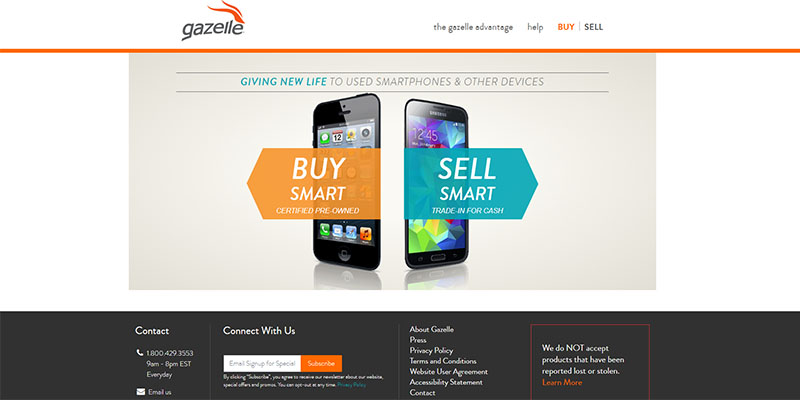 Gazelle is a reseller that buys and sells old electronics like tablets and phones. Unlike Decluttr, Gazelle only sells iPhones, Samsung Galaxy phones, Google phones, iPads, and MacBooks.
You get an instant quote, and the shipping is paid for too. However, Gazelle doesn't pay much for your goods.
Gazelle Pros
Bulk sales option: You can sell electronics in bulk using their bulk sales option. Just throw everything in a box and ship it to Gazelle
Customer service: The customer support team is very responsive and answers all your questions quickly.
Free returns: After you ship your devices to Gazelle, they may revise their offer based on your item's condition. If you're unhappy with the new quote, Gazelle will ship the devices back for free.
Gazelle Cons
Low quotes: Gazelle's offers are usually below market value. If you wish to make more money, it's better to sell on eBay.
Slower payments: Compared to competitors like Decluttr and Swappa, Gazelle releases payments in three to five business days.
Walmart Marketplace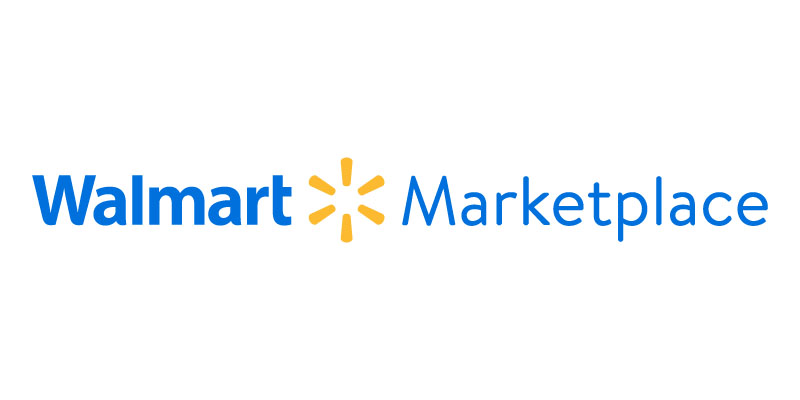 Walmart Marketplace is an online marketplace for third-party sellers that allows you to list products on Walmart's website.
Walmart has a massive customer base, but you'll be competing against Walmart-branded products. In addition, Walmart shoppers are notorious for being bargain hunters and cheap shoppers.
Walmart Marketplace Pros
Fewer fees: Walmart doesn't charge a setup, membership, or maintenance fee.
Walmart Fulfillment Services (WFS): WFS, launched in 2020, works exactly like Amazon FBA. It handles picking, packing, and shipping the products for you.
Brand value: Walmart is a dominant brick-and-mortar retailer that buyers trust.
Walmart Marketplace Cons
High commission fee: The referral fee can be 6% to 20%, depending on the product category.
Lower margins: Like most other marketplaces, Walmart encourages you to price your products at the lowest prices.
Swappa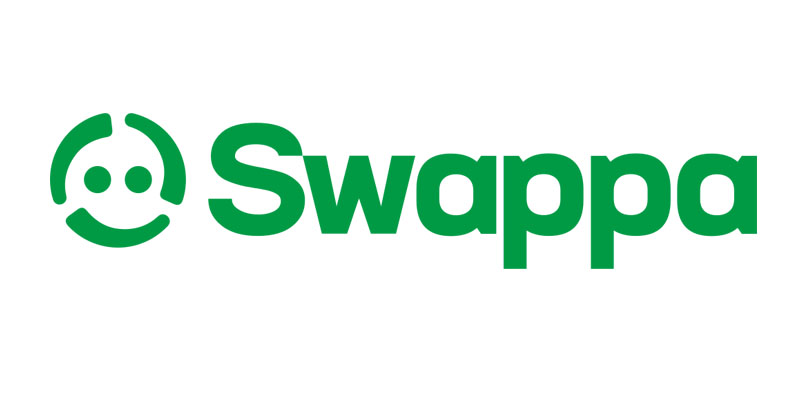 Swappa is a consumer-to-consumer marketplace for buying and selling new or used tech.
Unlike Decluttr and Gazelle, Swappa provides pricing data to help you list your device at fair market value on their platform.
You can also trade in your device for a lower price instead of waiting for a customer to buy your product.
Swappa Pros
Low commission fee: Swappa charges only 3% on every sale, which is lower than its competitors like eBay and Decluttr.
Instant payments: You receive payments instantly via PayPal after the buyer purchases your product.
Swappa Cons
Short listing period: Swappa listings last only for ten days. After that, you'll need to manually extend the time by seven days. The maximum listing time is 60 days.
Listings must be approved: The Swappa team must approve every listing manually to prevent spam. As a result, you may need to wait a few hours or longer for approval.
Bonanza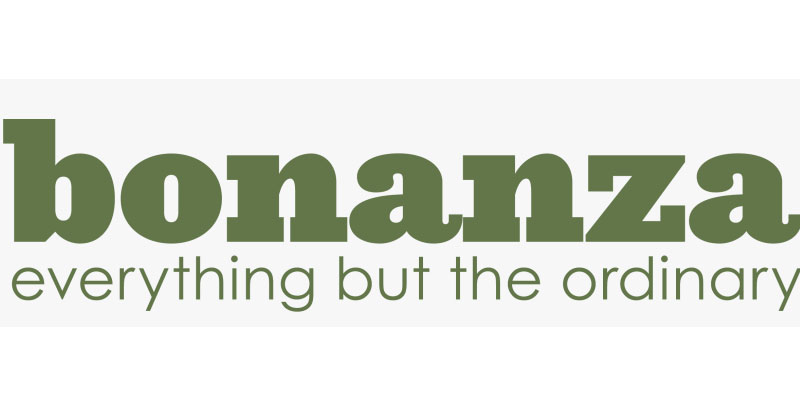 Bonanza is an online marketplace where you can sell your own branded products online. Unlike most other marketplaces, Bonanza encourages you to build relationships with your customers. 
Bonanza is similar to Etsy, where you create your own store and list your products for sale.
There are no listing fees, no monthly store fees and no other hidden fees. With a single click, you can publish your products to all major buyer channels, and they pay all advertising costs on your behalf until you make a sale.
Bonanza Pros
Low commission fees: Bonanza charges a 3.5% final value fee which is very low compared to other marketplaces.
Access to customer data: Bonanza provides customer information that helps you build a brand and market your products to your audience.
Easy product import: Bonanza allows you to import products from other marketplaces such as eBay, Etsy, and Amazon.
Bonanza Cons
Less visibility: Bonanza doesn't attract a large audience like eBay or Etsy. You must upgrade to a paid membership to access Bonanza ads.
Delayed inventory syncing: Sellers have complained of delayed syncing between other online marketplaces and Bonanza.
Ruby Lane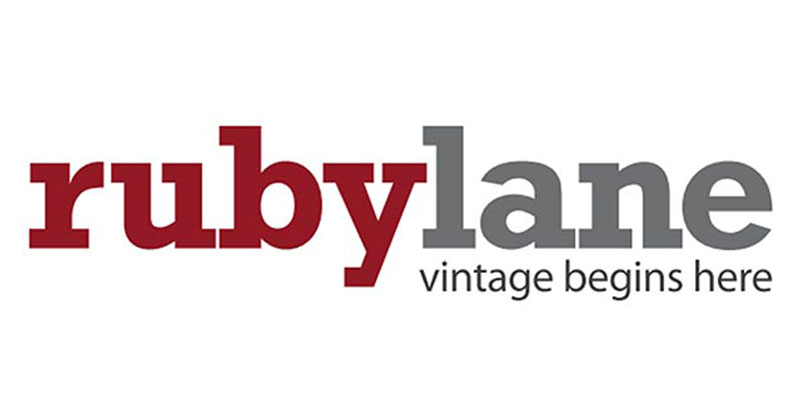 Ruby Lane is an online marketplace specializing in antiques, collectibles, and vintage products. On Ruby Lane, you'll often find coins, ceramics, dolls, fine art, jewelry, lamps, and rugs.
Although Ruby Lane lacks the name recognition of other marketplaces on this list, it's one of the world's largest online vintage stores. Ruby Lane sells more than $125,000 worth of goods every day.
Ruby Lane Pros
Low service fee: Ruby Lane charges a 6.7% commission fee and caps it at $250.
Attracts high-end buyers: The average selling price is higher than in other marketplaces. In addition, Ruby Lane attracts a targeted niche rather than a general audience.
Ruby Lane Cons
Maintenance fee: Ruby Lane charges a monthly maintenance fee of $54 for 50 products. After that, the fee is 1 to 30 cents depending on the number of items.
Outdated website: The user interface of the Ruby Lane website is dated and the search feature does not work that well.
Gumtree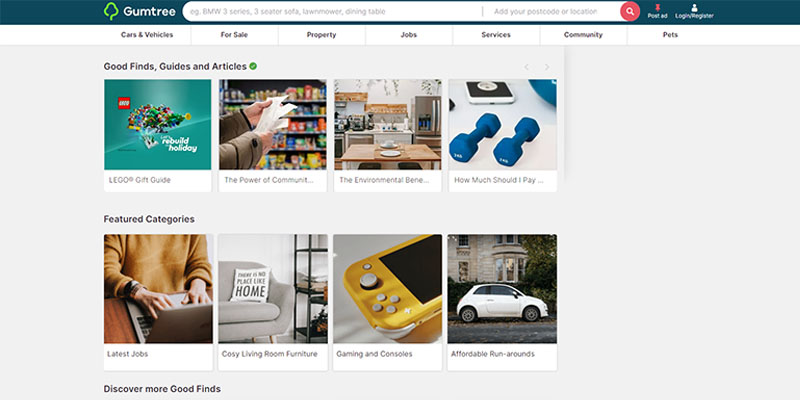 Gumtree is a UK-based classified ad and community site primarily used in the UK and Europe where you can list vehicles, properties, jobs, and services.
Gumtree only provides a platform for listing your products and does not provide delivery services.
Gumtree Pros
No commission fee: Gumtree doesn't charge a commission or listing fee. Instead, it charges a fee to position your listing at the top of the search results.
Easy to use: Listing an ad on Gumtree is simple and intuitive. You can also communicate with your buyer using messenger.
Gumtree Cons
Short listing period: Listings for most categories only stay live for 30 days. Listings remain active for services, jobs, or property for 60 days.
No shipping: Gumtree takes no responsibility for shipping, nor does it provide any assistance.
Creative Market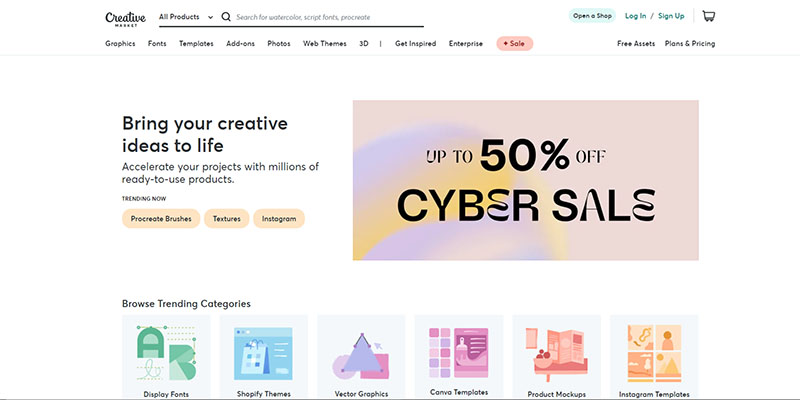 Creative Market is an online marketplace for digital goods and community-generated design assets such as graphics, fonts, WordPress themes, and photos.
Creative Market has 5.7 million monthly visits and gets most of its traffic from the US (40%).
To sell on Creative Market, you need to send a request for an invitation and then upload your portfolio.
Creative Market Pros
Passive income: Creative Market can be a great source of passive income since you don't have to stock or ship orders, unlike physical goods.
No listing fee: Creative Market charges no listing or renewal fees.
File size limit: Creative Market allows a 500 MB file size which is way more than Etsy's 20 MB limit.
Creative Market Cons
Huge commission fee: Creative Market takes a whopping 40% commission on each sale.
Inactivity fee: Creative Market charges a non-refundable inactivity fee every 30 days for accounts with no activity in 18 months.
Folksy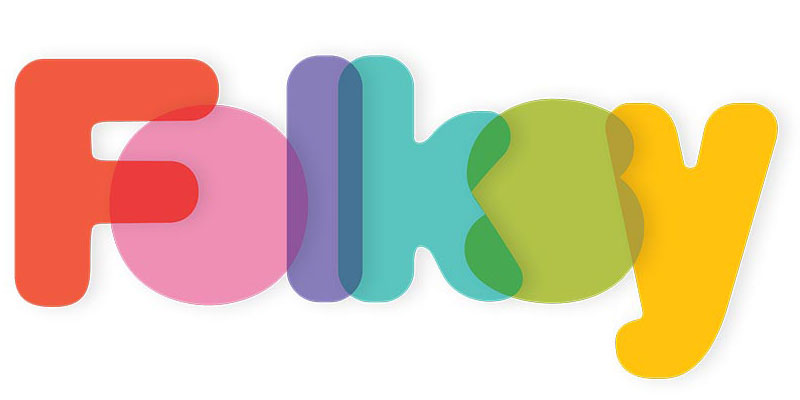 Folksy is known as "UK's Etsy" and it's an online marketplace for artists, artisans, and designers residing in the UK.
Although anyone can purchase goods from Folksy, most of its traffic comes from the UK. Folksy charges a 6% commission on each sale but doesn't add a markup on shipping fees.
Folksy Pros
Unlimited listings: The first three listings are free. After that, you can either pay £0.15 per item or £5 a month to get unlimited free listings.
Timely payment: Unlike most marketplaces, Folksy releases payment as soon as the customer buys your item.
Product import: Folksy lets you import product listings from Etsy if you have a Folksy Plus account.
Folksy Cons
Buggy mobile app: Folksy's mobile app is slow, and sellers need to use their desktops to access certain features.
No currency conversion: Folksy doesn't have a multicurrency feature where international buyers can view pricing in their local currency.
Ebid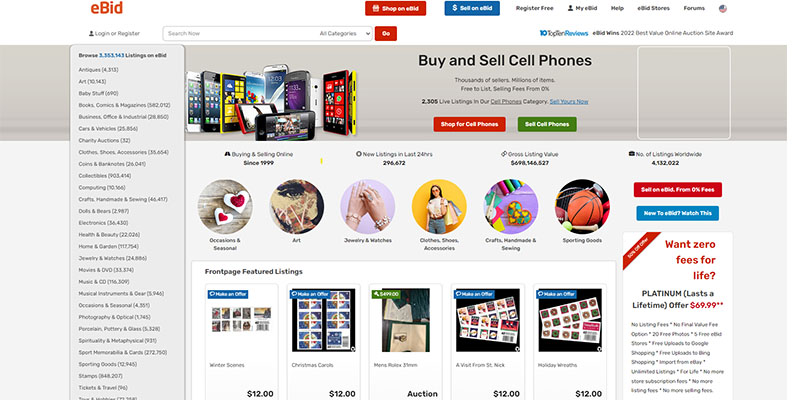 Ebid is an online marketplace where you can auction new and used goods. Although Ebid is similar to and cheaper than Ebay, it doesn't have the same reach.
However, Ebid charges a substantially lower fee than Ebay for every sale you make at only 5%.
Like Ebay, Ebid lets you improve product visibility by using add-on services like bold titles, extra photos, and subtitles.
Ebid Pros
Low commission fee: You pay a 5% fee on every sale you make, but if you opt for a membership plan, the fee can drop to 2%.
Google Shopping: Products listed on Ebid are automatically uploaded on Google Shopping, depending on your membership plan.
Ebid Cons
Low traffic: Ebid has around 350,000 monthly visitors, with 47% from the US and 25% from the UK.
Madeit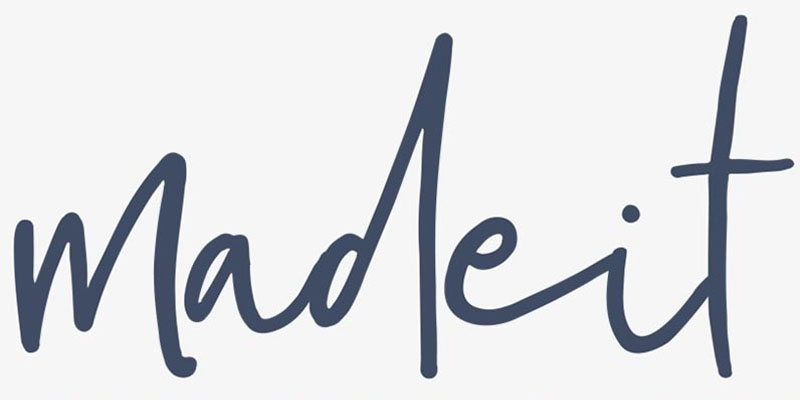 Madeit is known as "Australia's Etsy" and is an online marketplace that supports local artists.
Unlike other marketplaces, Madeit is a family-owned business with more than 120,000 registered users.
Madeit has four quarterly and three monthly plans based on the number of product listings and categories. The lowest plan starts at 16 AUD a month.
Madeit Pros
No commission fee: Madeit doesn't charge a sales fee but has a membership fee.
Lets you build relationships: Madeit doesn't hide customer information from sellers, which helps you communicate with your customers directly and build a brand.
Self-made goods only: Madeit doesn't allow third-party manufactured goods.
Madeit Cons
Low traffic: Madeit receives monthly traffic of 70,000 on average.
Category listing limitations: Madeit only allows products to be listed in up to three categories.
Instagram Shopping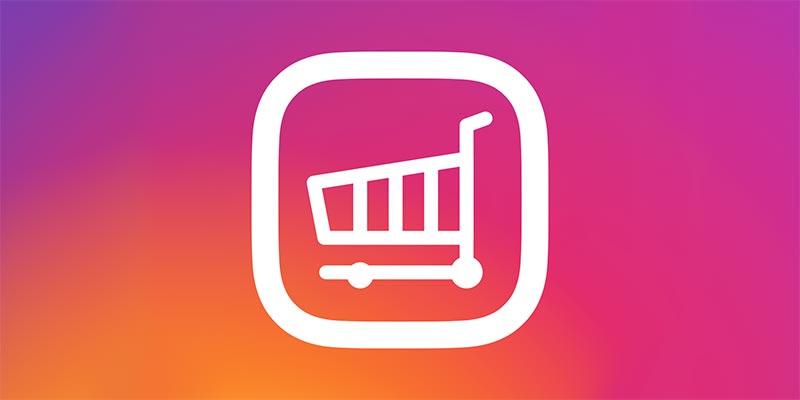 Instagram Shopping is a set of features that allows users to shop and pay for items on Instagram.
You can display your products on the feed, stories, reels, live, Instagram Shop, Instagram Direct, and Shops on Instagram.
Instagram provides an analytical tool called "Instagram Shopping Insights," which lets you view important metrics like product button clicks and views.
Instagram Shopping Pros
Massive audience: With more than two billion monthly active users, Instagram is the world's most popular social media channel.
Intuitive user interface: Instagram is easy to navigate and very user-friendly. Users can checkout without leaving the Instagram mobile app.
Low selling fee: Instagram charges a 5% commission per order, including taxes and payment processing.
Instagram Shopping Cons
US only: Instagram Checkout is currently only available in the US.
Lacks advanced ecommerce features: Instagram doesn't have ecommerce features like email marketing and abandoned carts.
VarageSale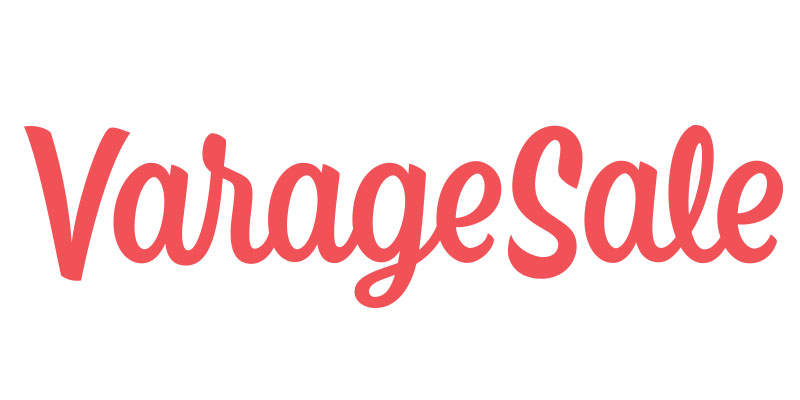 VarageSale is a Canadian-based virtual "garage" sale app that lets you sell new or used items locally. It receives 1.5 million average monthly visits, with most of the traffic coming from Canada (58%), followed by the US (38%).
The best part about VarageSale is that they don't charge any commission on the items you sell.
VarageSale Pros
Verified sellers: VarageSale verifies user identity before allowing them to list on their platform.
Simple to use: All you need to do is add images and write a description to list a product for sale.
VarageSale Cons
Can only sell locally: If your community isn't active on VarageSale, you won't be selling much.
Application approval: It can take a few hours to days for your application to be approved.
Chairish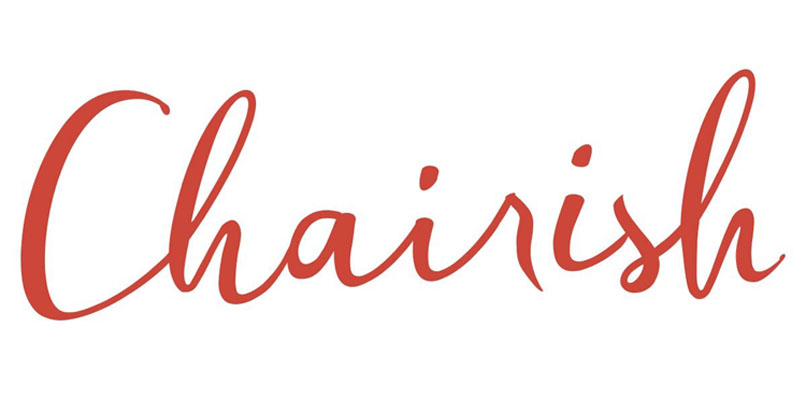 Chairish is a curated marketplace for contemporary and vintage home furnishings, decor, and art.
Chairish has three membership plans and charges the following commission fees:
20% commission on items below $2,500.
12% commission on items below $25,000.
3% commission on items above $25,000.
Since Chairish focuses on valuable items, it attracts buyers willing to spend more than your average customer.
Chairish Pros
No listing fee: Chairish charges no listing or maintenance fee.
Shipping assistance: Chairish uses in-home delivery movers for smaller items and offers discounted shipping rates for larger orders.
Chairish Cons
Membership fee: Besides the commission fee, you may need to sign up for a membership. There are two free membership plans, but they have limits on the number of active listings you are allowed.
Low traffic: Chairish receives monthly traffic of 3.5 million, with most from the US (93%).
Craigslist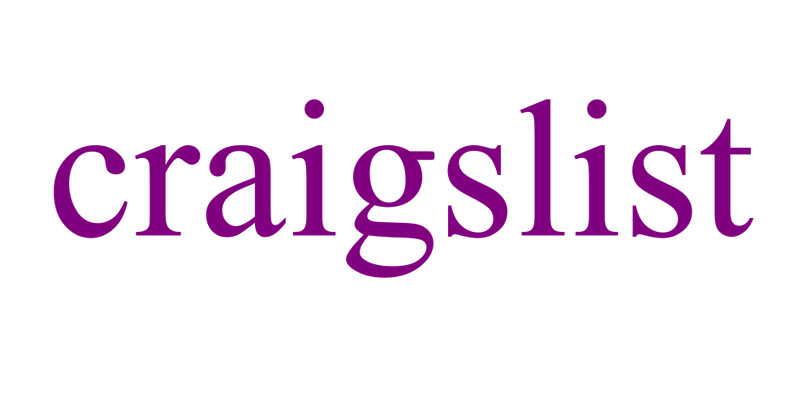 Craigslist is a longstanding classified website that lets you list jobs, housing, items, services, and gigs.
You create a listing for free, and once a customer pays for the item, you must find a mutual location to meet and complete the transaction.
Overall, Craigslist works best for sellers who don't mind dealing with local buyers and don't want to deal with the hassle of shipping.
Craigslist Pros
Free listings: There's no setup, membership, or listing fee on Craigslist. Certain listings, such as job postings and apartment rentals, have a small fee of $3 to $10 based on your location.
Best for selling large items: Craigslist is a good solution for selling large or heavy items locally which can be expensive to ship nationwide.
Craigslist Cons
Too many scammers: You may receive bogus offers before being contacted by a serious buyer on Craigslist.
Outdated website design: Craigslist's user interface is dated and difficult to use.
Nextdoor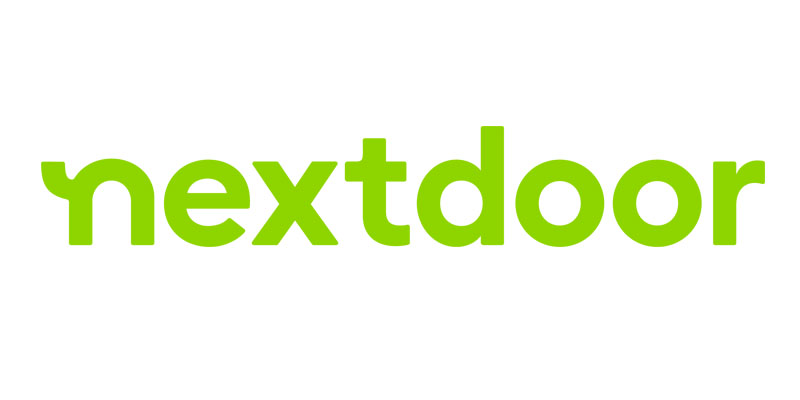 Nextdoor is a local networking service for neighborhoods where you can buy and sell items, get local tips, and communicate with your neighbors.
Nextdoor allows businesses to list and offer deals to local community members using their Nextdoor for Local Business program. You can have your own landing page and purchase ads to promote your business locally.
Nextdoor Pros
Access to listing metrics: You can see the number of community members who have visited your page and other metrics.
Direct communication: People can contact you through the app or website if they have questions.
Nextdoor Cons
Difficult to drive traffic: The more recommendations you have, the higher you'll appear in the search results. If you're new to Nextdoor, it won't be easy to compete against well-known businesses.
Limited traffic: You need to be in a community where Nextdoor is widely used to take advantage of the app.
Sellfy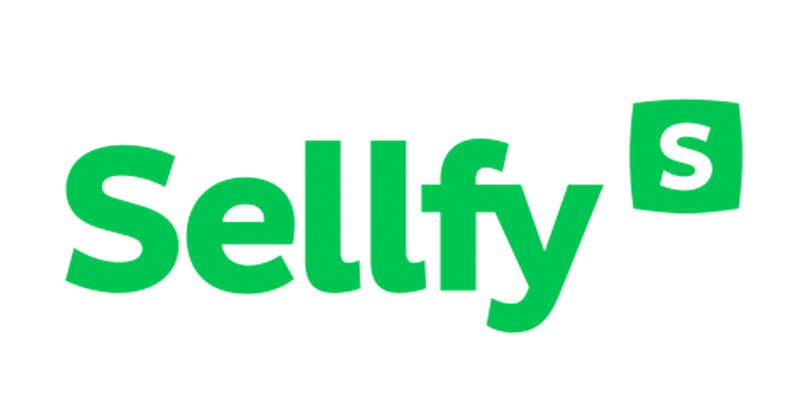 Sellfy is a cloud-based platform that allows creators to build an online store and sell physical and digital goods.
You can build a new store or sell from an existing website by integrating Sellfy. Sellfy also provides marketing tools and allows third-party app integrations to power your store.
Sellfy Pros
Best for tech-averse users: Sellfy is one of the best solutions for creators and small boutique stores that don't want to deal with the technical backend stuff.
User interface: Sellfy has a well-organized and refreshing user interface, making it easy to navigate.
Sellfy Cons
It's pricey: Sellfy has three plans: Starter for $19/month, Business for $49/month, and Premium for $99/month. You can use the Starter plan if your annual sales volume is up to $10K. Similarly, the sales limits for the Business plan are $50K and $200K for the Premium plan.
Less ecommerce features: Sellfy has very basic ecommerce features such as product upselling and cart abandonment. It lacks advanced features like third-party shipping integrations.
Shopify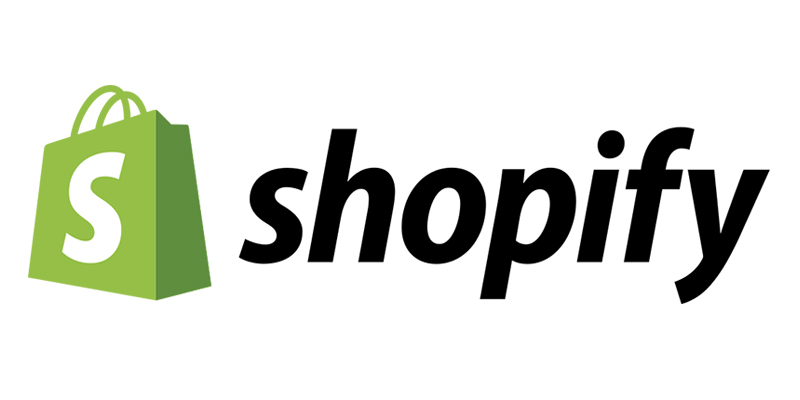 Shopify is a website builder that can host your online store, making it a one-stop shop for ecommerce management.
Unlike other platforms on this list, Shopify doesn't showcase your products to millions of visitors. You need to build your own brand and market yourself on various platforms.
However, Shopify offers a B2B marketplace called Handshake, where wholesalers can connect with small businesses. You can also easily buy or sell an established Shopify Store on the Shopify Exchange platform.
Shopify Pros
Create a brand: You can create a unique brand identity using Shopify since you have complete control over your products and website.
No restrictions: Shopify doesn't limit how you sell or communicate with your customers, unlike online marketplaces like Amazon where you must follow specific rules and regulations.
Highly scalable: Shopify is designed for all businesses, from small business owners to large enterprises.
Shopify Cons
Marketing costs: You're responsible for building brand awareness and attracting visitors to your website. You need to learn how to run ppc ads and use social media to advertise your products.
High upfront costs: For a basic ecommerce website, you need to invest a minimum of $29 to purchase a basic Shopify plan. You'll also need to install third-party apps and themes, which can increase the costs to several hundreds of dollars per month. If cost is an issue, here are some cheaper Shopify alternatives to consider.
What Are The Best Websites To Sell Stuff Online?
The best marketplaces to sell items online are the platforms with the most traffic. I would start with Etsy, Amazon and Ebay. If you sell specific products like electronics or vintage goods, consider selling on specialized marketplaces like Gazelle, Ruby Lane or Creative Market.
But remember, you'll need to invest a significant amount of time to manage each marketplace. So pick one or two to start with that are best suitable for your niche.
FAQs For Selling Online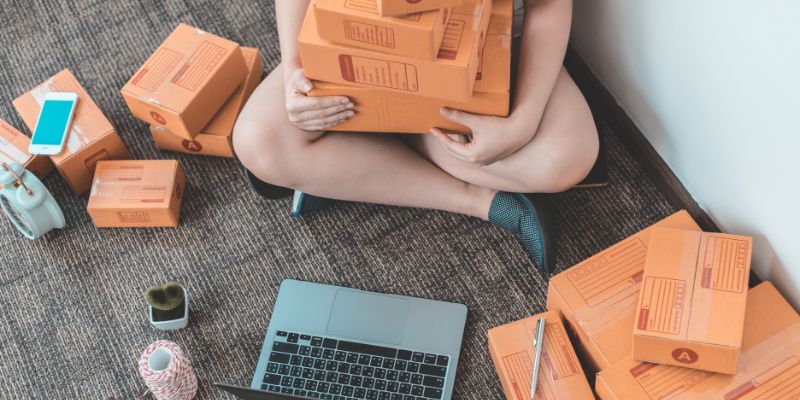 Which Websites Let You Sell Items Online For Free Locally?
Facebook Marketplace, OfferUp, Craigslist, VarageSale, and NextDoor are some websites that let you sell items online for free locally.
Which Websites Can You Sell Things Online For Cash?
eBid, eBay, Craigslist, Facebook Marketplace, OfferUp, Nextdoor, and VarageSale allow you to sell things online for cash within your neighborhood.
What Products Sell The Best Online?
You can sell about anything online with the right strategy, but some products are more in-demand than others.
Used cell phones, jewelry, stationery, pet accessories, sneakers, and vintage toys are always popular. To get inspired, check out this list of 30 products you can sell to make money.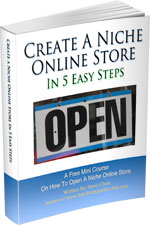 Ready To Get Serious About Starting An Online Business?
If you are really considering starting your own online business, then you have to check out my free mini course on How To Create A Niche Online Store In 5 Easy Steps.
In this 6 day mini course, I reveal the steps that my wife and I took to earn 100 thousand dollars in the span of just a year. Best of all, it's free and you'll receive weekly ecommerce tips and strategies!
Note: This post above may contain affiliate links, which means that I may receive a commission if you make a purchase when clicking a link. Please consult our privacy policy for more information.
Related Posts In Ecommerce Marketplaces
About Steve Chou

Steve Chou is a highly recognized influencer in the ecommerce space and has taught thousands of students how to effectively sell physical products online over at ProfitableOnlineStore.com. 

His blog, MyWifeQuitHerJob.com, has been featured in Forbes, Inc, The New York Times,  Entrepreneur and MSNBC.  

He's also a contributing author for BigCommerce, Klaviyo, ManyChat, Printful, Privy, CXL, Ecommerce Fuel, GlockApps, Privy, Social Media Examiner, Web Designer Depot, Sumo and other leading business publications.

In addition, he runs a popular ecommerce podcast, My Wife Quit Her Job, which is a top 25 marketing show on all of Apple Podcasts. 

To stay up to date with all of the latest ecommerce trends, Steve runs a 7 figure ecommerce store, BumblebeeLinens.com, with his wife and puts on an annual ecommerce conference called The Sellers Summit.  

Steve carries both a bachelors and a masters degree in electrical engineering from Stanford University. Despite majoring in electrical engineering, he spent a good portion of his graduate education studying entrepreneurship and the mechanics of running small businesses.