As an online seller, you want to find the best marketplaces to list  your products. Selling on Amazon is an obvious choice, but another major US retailer, Walmart, also has a significant online presence.
So which platform is better, Amazon vs. Walmart, for online sellers?
Both have their strengths and weaknesses. Understanding the differences will help you decide whether to make money on Amazon, Walmart, or both.
In this Amazon vs. Walmart article, I'll compare the two ecommerce giants using the following criteria:
Marketplace Size: Which marketplace is larger?
Monthly Fees: Which marketplace has cheaper subscription fees?
Selling Fees: Which marketplace is more affordable overall?
Ease Of Use: Which platform is easier to use?
Fulfillment: Which platform offers better fulfillment services?
Competitiveness: Which marketplace is more competitive?
Buy Box: Which platform has more pricing pressure?
SEO: Which platform gives you more control over your SEO?
Get My Free Mini Course On How To Start A Successful Ecommerce Store
If you are interested in starting an ecommerce business, I put together a comprehensive package of resources that will help you launch your own online store from complete scratch. Be sure to grab it before you leave!
Amazon Vs. Walmart: What Are The Differences?
The major difference between Amazon vs. Walmart is that Amazon has a much larger online presence than Walmart, but Walmart has a significantly larger retail presence than Amazon.
Amazon was launched in 1994 by Jeff Bezos as an online book store which later evolved into a full-fledged online marketplace.
Walmart has been a significant player in the retail industry since 1962. Walmart launched their online marketplace, called Walmart Marketplace, in 2009, but only started expanding and accepting more sellers in 2020.
The other big difference between the two platforms is the number of countries from which Amazon and Walmart accept sellers.  
Amazon allows international sellers from 100+ countries, whereas Walmart only accepts sellers from Canada, China, India, Japan, Mexico, the US, and the UK.
Amazon is an excellent solution for individual sellers who want to reach a broad audience. Walmart works best for established companies looking to expand their online presence.
Amazon Vs. Walmart: Pros And Cons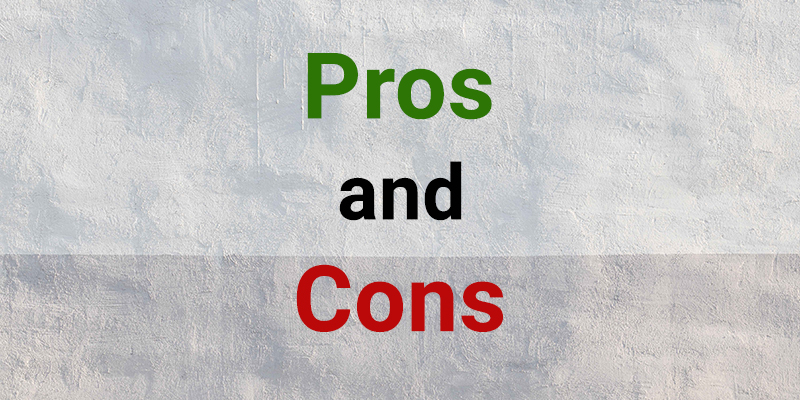 Amazon Pros
High traffic: Amazon has 5x the traffic of Walmart Marketplace.
Easy setup: You can set up a seller account in less than ten minutes and be approved within 24 hours of submitting your documentation.
Multiple seller programs: In addition to selling branded items, you can sell used items on Amazon, refurbished electronics, and handmade goods through programs like Amazon Renewed and Amazon Handmade.
Amazon Cons
High competition: Amazon has more than a million active sellers, making it difficult to be found by new customers.
High selling fees: Amazon charges a $39.99 monthly fee for a professional seller account.
Walmart Pros
Less competition: Since Walmart has less than half the sellers as Amazon, it's easy to rank higher on Walmart search results.
No seller fee: Walmart doesn't charge any monthly seller fees.
High product visibility: Walmart isn't a crowded marketplace but still has millions of daily visitors.
Walmart Cons
Strict requirements: Getting accepted as a Walmart Marketplace seller isn't easy; approval can take between two to five weeks.
Less international sellers: Walmart only allowed US sellers on its platform until 2021. It now accepts international sellers from select countries.
Amazon Vs. Walmart: Marketplace Size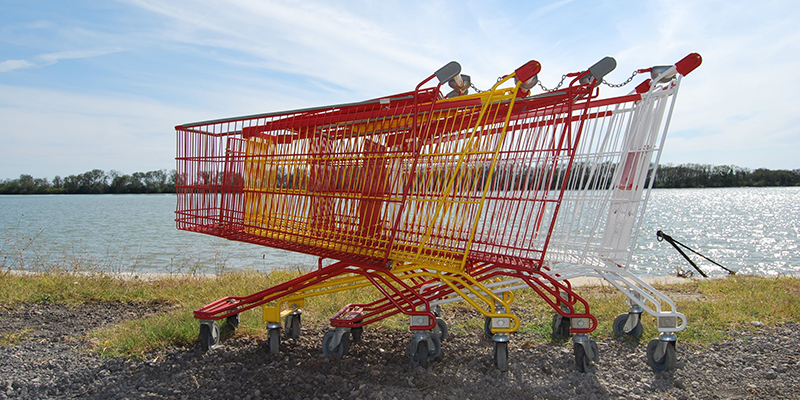 Amazon is significantly larger than Walmart Marketplace by a factor of 10X.
As of 2022, Amazon's annual revenue was $502.19 billion, whereas Walmart's e-commerce revenue was $47.8 billion. In other words, Amazon's revenue is more than an order of magnitude larger than Walmart's.
In addition, the Amazon marketplace gets about 2.5 billion monthly visits, compared to Walmart, at around 500 million.
Amazon also dominates US e-commerce sales, and their revenue has been growing by over 30% year over year. In contrast, Walmart's e-commerce growth has been only 16% year over year.
Amazon Prime Vs. Walmart+
Amazon's customers are extremely loyal, with the average Amazon Prime member spending $1400 every year, compared to the average non-Amazon Prime member that spends $700 per year.
Walmart+ users aren't far behind, with an average yearly spend of $1100. But the number of Amazon Prime and Walmart+ members varies significantly. There are 160+ million Prime members and only 11.5 million Walmart+ members.
Here are some interesting Amazon vs. Walmart statistics:
Amazon controls 37.8% of the US ecommerce marketplace. Walmart comes in second with 6.3%, followed by Apple at 3.9%.
Amazon operates in over 50 countries, while Walmart has a presence in 24 countries under 46 banners. For example, Walmart acquired Flipkart, an ecommerce giant in India, in 2018, but they don't have any retail stores in India.
Amazon has 1.1 million active sellers in the US, while Walmart has 150,000.
Amazon has only 33 store locations in the US, while Walmart has 4742 stores in the US.
To summarize, Amazon is significantly larger than Walmart Marketplace when it comes to revenue, user base, and customer loyalty.
Winner: Amazon
Amazon Vs. Walmart: Monthly Fees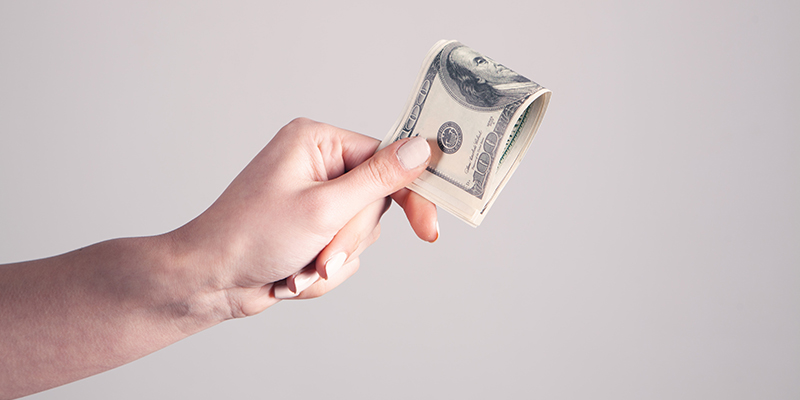 Amazon charges a monthly fee to sell on their platform, but selling on Walmart is free. 
Amazon has two seller plans:
Individual account: There's no monthly fee, but you pay $0.99 per item sold, plus referral fees. Individual users are limited to 20 sales categories and cannot access advanced selling tools.
Professional account: You pay a monthly fee of $39.99 in lieu of the $0.99 per item fee. Plus, you can access additional features like bulk listing creation, ad tools, and promotions.
If you plan to sell long-term on Amazon, you'll want to subscribe to a professional account. The individual plan works best for new sellers who have no experience in selling online and sell fewer than 40 units a month.
Walmart doesn't charge a monthly subscription fee to sell on their marketplace. Walmart also doesn't charge a setup or listing fee.
Winner: Walmart
Amazon Vs. Walmart: Selling Fees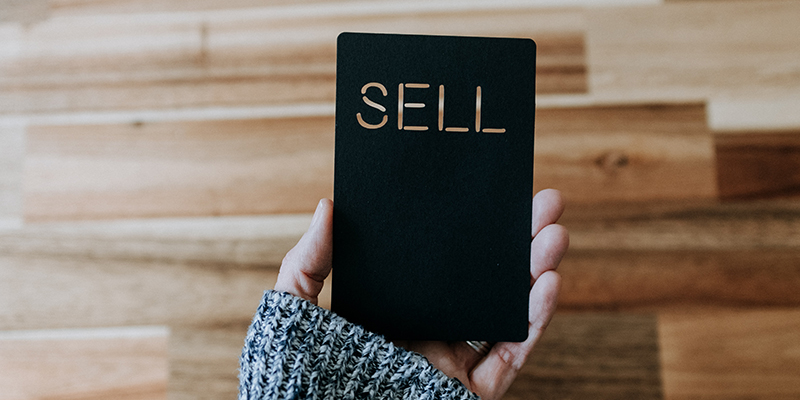 Amazon charges a selling fee of 15% on most items which is similar to what Walmart charges on their marketplace.
In addition, both platforms charge referral, fulfillment, and storage fees. Let's take a closer look at each type.
Referral Fees
Referral fees range from 8% to 15% on Amazon and Walmart, depending on the product category. For example, Amazon charges an 8% referral fee on consumer electronics sales and 15% on backpacks, handbags, and luggage.
In addition, they charge a 45% commission on Amazon devices.
Amazon's fulfillment service (FBA) and Walmart's fulfillment service (WFS) are structured differently but have similar pricing.
Storage & Fulfillment Fees
Amazon's and Walmart's other fees can be broken down into the following components:
Storage fees: If applicable, storage fees are the fees for storing your inventory based on the volume.
Fulfillment fees: Includes picking, packing, and shipping of your products.
Let's look at the storage fees first.
Amazon Storage Fees
Product size: Amazon has two main product size tiers – standard and oversized. Oversized products carry significantly higher fees than standard products.
Current month: There are two periods: January to September and October to December. The price for standard items is $0.75 per cubic foot and $0.48 per cubic foot for oversized items from January to September. The price increases to $2.40 per cubic foot and $1.20 per cubic foot for the remaining three months of the year.
Product volume: Product volume measures the final shipment once it's packed and ready to be shipped.
Average daily units stored: Average daily units are the number of product units stored in an Amazon warehouse per month.
In addition, Amazon charges a hefty fee for storing products for more than twelve consecutive months. Go here for more information on Amazon seller fees.
Walmart Storage Fees
Walmart's storage fees depend only on the product volume and the length of storage time.
Regarding product volume, each cubic foot is calculated by dividing the unit volume (length x width x height in inches) by 1728.
Like Amazon FBA, Walmart WFS has two time periods as follows:
January to September: $0.75 per cubic foot per month.
October to December: $0.75 per cubic foot per month for products stored less than 30 days. $1.50 per cubic foot per month for products stored for more than 30 days.
The last quarter's storage fees are considerably lower in WFS than in FBA. In addition, Walmart charges a long-term storage fee of $7.50 per cubic foot per month for items stored for more than a year.
Fulfillment Fees
Amazon has a more complex fulfillment fee pricing structure. FBA fulfillment fees depend on shipping weight, category, and package size tier.
Walmart has a simpler pricing structure. WFS's fulfillment fee includes a base fee depending on the shipping weight and additional fees for apparel, hazardous items, oversize items, and products with low retail pricing.
FBA is cheaper for small standard and large oversized products, but WFS is more affordable for small oversize packages.
You can check the approximate FBA and WBA fees using their FBA Calculator and WFS Calculator.
In summary, while the storage and fulfillment fees vary slightly, both companies' referral fees are almost identical. It all comes down to the product you're shipping and the number of units stored.
Winner: Draw
Amazon Vs. Walmart: Ease Of Use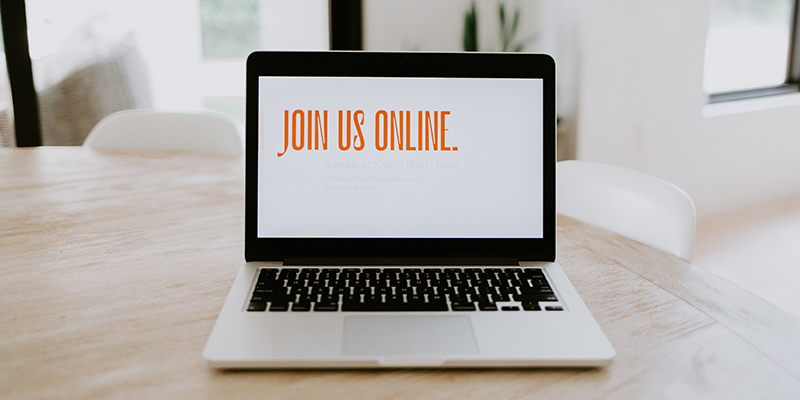 Selling on Amazon is easier to manage and scale than selling on Walmart Marketplace because Amazon is a much more mature platform.
Amazon offers a seamless onboarding experience for beginners. Account approval takes less than 24 hours. And after approval, you can start selling immediately.
On the other hand, Walmart is not a beginner-friendly platform. Walmart only accepts established businesses into their marketplace.
After you apply to sell on Walmart Marketplace, they take anywhere from one day to a month to approve or reject your application.
In addition, Walmart's API is underdeveloped, and their Seller Center can be glitchy. 
When it comes to ease of use, Amazon is the clear winner. 
Winner: Amazon
Amazon Vs. Walmart: Fulfillment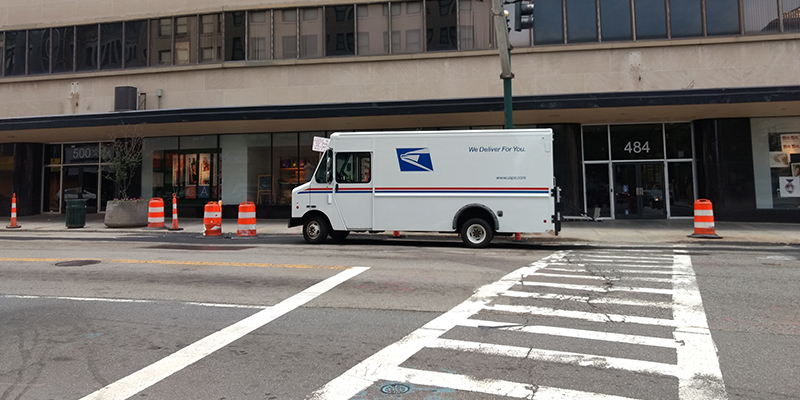 Amazon has 110 fulfillment centers in the US, while Walmart has only 31 dedicated ecommerce fulfillment centers.
This is to be expected because Amazon's primary business is online, whereas  Walmart has primarily focused on their retail presence over the years.
That said, Walmart has thousands of stores in the US where customers can drop off their returns.
There are three ways to fulfill orders on Amazon:
Fulfillment by Amazon (FBA): Amazon stores, packs, and ships products to the customer on your behalf. All FBA products are eligible for the Prime badge, where orders are shipped and delivered within the same day or the next day.
Amazon Seller-Fulfilled Prime: Seller handles their products' storage, packing, and shipment. Products are also available for the Prime badge if they can arrive within 2 days.
Fulfilled by Merchant (FBM): Seller is responsible for everything from storage to shipping and returns; however, they aren't eligible for the Prime badge.
Although Amazon FBA charges high storage and fulfillment fees, it's still the best option out there.
To compete with Amazon, Walmart launched Walmart Fulfillment Services (WFS) in 2019 and Walmart+ in 2020.
Walmart has three fulfillment options:
Walmart Fulfillment Services (WFS): WFS works like Amazon's FBA, where they take care of storage, packing, shipping, and returns. Products shipped through WFS receive higher search rankings, with a 50% increase in sales on average.
Partner Fulfilled by Deliverr: Deliverr is a third-party logistics company (3PL) that fulfills your orders. Deliverr has a network of 80+ warehouses in the US and offers two-day delivery like WFS.
Seller Fulfilled: Like Amazon's FBM, you're responsible for fulfilling your orders. You're encouraged to offer two-day or three-day delivery.
WFS offers two-day delivery to their marketplace customers. Next-day delivery and pickups are available for most common goods.
Overall, both Amazon and Walmart fulfillment options are beneficial for sellers. But Amazon focuses on fast shipping and customer service. At the same time, Walmart is more focused on saving costs and controlling the shipping process and customer service.
While Walmart offers a less saturated market with less competition, Amazon has a more established network and offers better services.
Winner: Amazon
Amazon Vs. Walmart: Competitiveness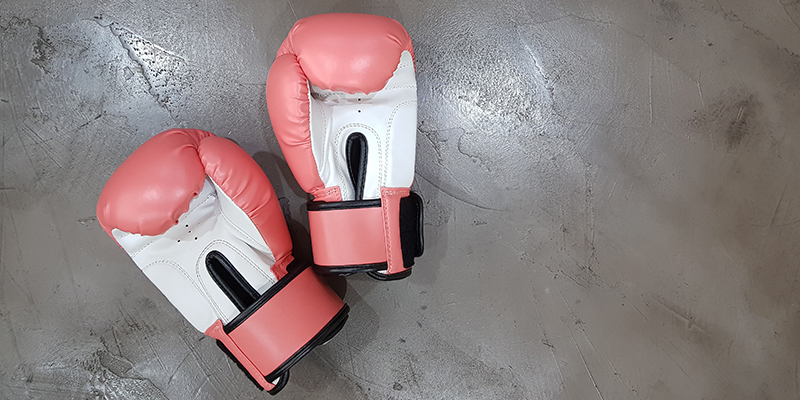 Amazon has more than 1.1 million active sellers compared to only 150,000 sellers on the Walmart Marketplace. As a result, Amazon is far more competitive than Walmart for 3rd party sellers. 
Overall, the Amazon marketplace is more saturated, and sellers often face challenges in making their products stand out without using paid advertising.
Walmart Marketplace has just over 150,000 sellers, making it less competitive for sellers. The registration process is much more complex, and it's common for Walmart to decline seller applications.
Since Walmart has a higher barrier to entry, there are more opportunities for new sellers to rank organically in the feed. In fact, every Walmart seller receives 27,000 unique visitors a month, while Amazon sellers get only 2100 monthly visitors.
Although Amazon is the largest marketplace in the US, Walmart has 510 million monthly visitors, which is significant.
Since Walmart has fewer sellers and a less competitive environment than Amazon, it's easier to make your product stand out.
Winner: Walmart
Amazon Vs. Walmart: Buy Box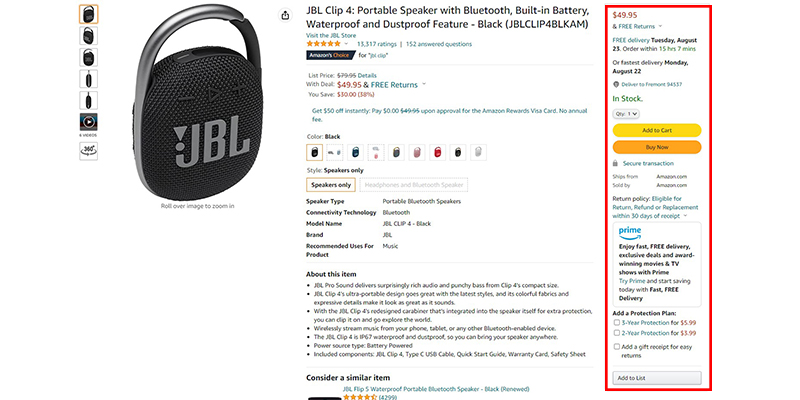 Winning the buy box on Amazon is much harder than Walmart due to the large number of sellers on the platform.
Amazon is quite saturated, leading to intense price competition. To stay competitive, you need to invest in an automated repricing tool like Seller Snap or create a pricing rule in your Seller Central account.
That said, maintaining low pricing on Amazon isn't the only factor for winning the buy box.
Fast and non-defective deliveries, low returns, and high sales volume also play an important role.
The Walmart Buy Box is less competitive as fewer sellers are on their platform. However, you can get delisted from Walmart Marketplace for listing abnormally high prices. 
For example, if one of the products you're selling through Walmart has a higher price than your other marketplaces or online stores, Walmart will remove your product.  
Also, if another seller sells the exact item as yours at a much lower price, you will risk being delisted. 
As you can see, Walmart puts a lot of emphasis on product pricing. But you'll get more visitors than Amazon since the number of sellers is lower.
Walmart is experiencing rapid growth in terms of customers and audience. While the buy-box competition at Walmart is less intense now, the competition on price is fierce.
Winner: Draw
Amazon Vs. Walmart: Search Engine Optimization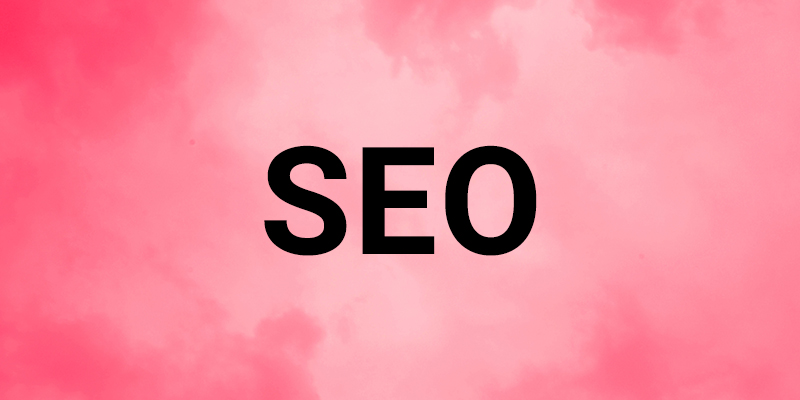 Ecommerce SEO is the process of optimizing your product listings to help them rank higher in product searches. Amazon focuses more on SEO, while Walmart places more importance on content.
Since Amazon is more SEO-focused, you'll likely see more keyword stuffing in the product title, description, and bulleted lists in an Amazon listing.
That's why long titles of up to 200 characters with primary and secondary keywords often appear in the Amazon search results.
Amazon also encourages you to add enhanced content, such as 360-degree spin images and videos, through their Enhanced Brand Content (EBC). However, only vendors and sellers registered under Amazon Brand Registry can use EBC or A++ content.
Amazon's A9 algorithm ranks products based on search relevance. On the other hand, Walmart's algorithm measures a product's content quality score based on images, text, and backend attributes.
Walmart has a free tool called Listing Quality Dashboard that analyzes your products and advises which areas need optimization. The score depends on content, discoverability, ratings, reviews, and offers.
Walmart prefers clear and concise information without any keyword stuffing. Unlike Amazon, the product titles are limited to 50 to 75 characters.
Walmart has an EBC equivalent tool called Rich Media which allows interactive multimedia content on product listings. But unlike Amazon, all users can use Rich Media Content on Walmart.
Both marketplaces rank items with more sales and availability higher in search results. Even if you put out the best content, your product won't rank if it's out of stock or has low ratings and reviews.
Winner: Draw
Amazon Vs. Walmart: Which Is Better Overall?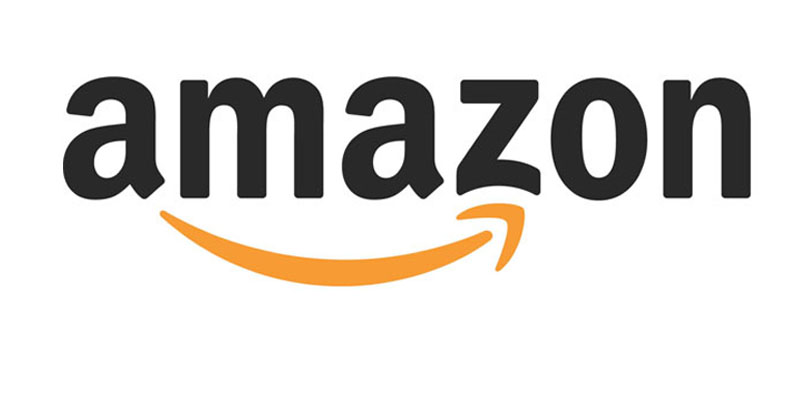 In the Amazon vs. Walmart battle, Amazon wins this competition because they are 10X the size of Walmart, and it's easier to get started.
That said, Walmart is aggressively expanding their product range by partnering with third-party vendors and opening up to international sellers. As a result, Walmart is a great option to reach a new audience if you're already tapped out on Amazon.
When it comes to sales tools and features, both Amazon and Walmart have what you need to start and run a successful online store.
Which Is The Best Online Marketplace For You?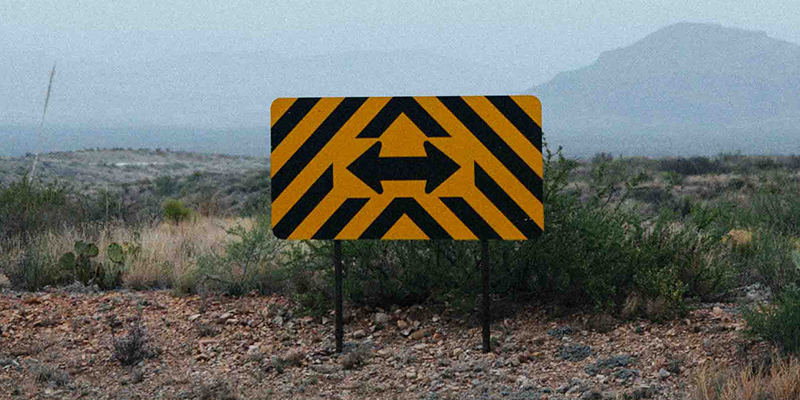 Choosing the best online marketplace for your ecommerce business will depend on the size of your store and how much money you're willing to spend.
Choose Amazon if:
You want to start selling online immediately.
You're an individual or small business owner.
You have the budget to spend money on ads.
Choose Walmart if:
You have experience selling on US marketplaces and your website.
You've successfully sold hundreds of thousands of dollars worth of inventory.
You have generic, non-niche products to sell.
Amazon and Walmart Marketplace are excellent online marketplaces with many similarities and some key differences. 
If you're already selling on Amazon and have a successful history of selling online, consider joining Walmart so you can grow with the platform.
Walmart is investing heavily in their marketplace, and the number of Walmart+ members has increased exponentially in recent months.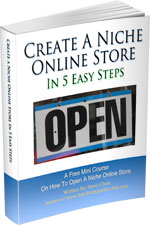 Ready To Get Serious About Starting An Online Business?
If you are really considering starting your own online business, then you have to check out my free mini course on How To Create A Niche Online Store In 5 Easy Steps.
In this 6 day mini course, I reveal the steps that my wife and I took to earn 100 thousand dollars in the span of just a year. Best of all, it's free and you'll receive weekly ecommerce tips and strategies!
Note: This post above may contain affiliate links, which means that I may receive a commission if you make a purchase when clicking a link. Please consult our privacy policy for more information.
Related Posts In Ecommerce Marketplaces
About Steve Chou

Steve Chou is a highly recognized influencer in the ecommerce space and has taught thousands of students how to effectively sell physical products online over at ProfitableOnlineStore.com. 

His blog, MyWifeQuitHerJob.com, has been featured in Forbes, Inc, The New York Times,  Entrepreneur and MSNBC.  

He's also a contributing author for BigCommerce, Klaviyo, ManyChat, Printful, Privy, CXL, Ecommerce Fuel, GlockApps, Privy, Social Media Examiner, Web Designer Depot, Sumo and other leading business publications.

In addition, he runs a popular ecommerce podcast, My Wife Quit Her Job, which is a top 25 marketing show on all of Apple Podcasts. 

To stay up to date with all of the latest ecommerce trends, Steve runs a 7 figure ecommerce store, BumblebeeLinens.com, with his wife and puts on an annual ecommerce conference called The Sellers Summit.  

Steve carries both a bachelors and a masters degree in electrical engineering from Stanford University. Despite majoring in electrical engineering, he spent a good portion of his graduate education studying entrepreneurship and the mechanics of running small businesses.