Selling digital downloads on Etsy is an excellent way for creators and online entrepreneurs to generate passive income. From printable artwork and graphic designs to seasonal items, how-to guides, and digital planners, there's a wide array of digital products that you can sell on this popular online marketplace.
But selling digital downloads has grown in popularity, making it more challenging than ever to stand out.
In this article, I'll show you how to sell digital downloads on Etsy, share some tips for success, and let you know whether selling on Etsy is still worth it.
Get My Free Mini Course On How To Start A Successful Ecommerce Store
If you are interested in starting an ecommerce business, I put together a comprehensive package of resources that will help you launch your own online store from complete scratch. Be sure to grab it before you leave!
Why Sell Digital Downloads?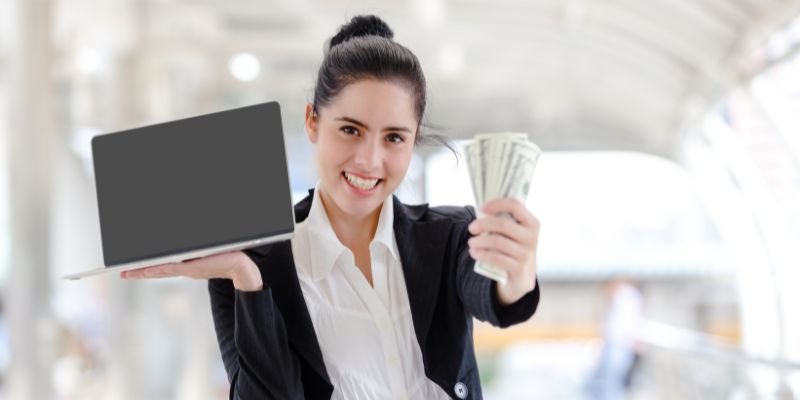 Selling digital downloads allows you to make money from a global audience without having to manage inventory or ship products, which results in less hassle and lower overhead costs.
Getting started is easy and free. You can open an Etsy shop, design and list your products, and start selling in the same afternoon.
The selling fees are lower for digital products than for physical goods, and while you need to spend time promoting your store, income from digital downloads is primarily passive. You really can earn money while you sleep.
The Benefits Of Selling Digital Products On Etsy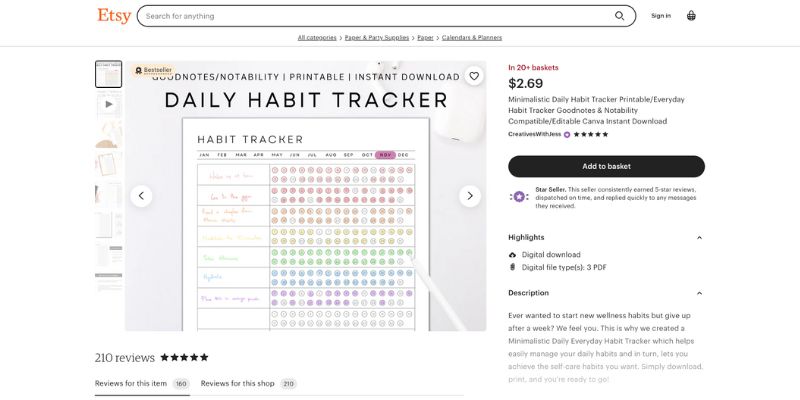 The main benefit of selling digital products on Etsy is that Etsy is one of the world's largest marketplaces, with over 100 million buyers annually.
It is well-known for its focus on handmade, unique, and creative items, making it the perfect platform to showcase your digital art, printables, ebooks, or any other digital product.
Because Etsy will list your products alongside a wide range of other creative items, you can leverage their built-in audience, which is made up of shoppers looking specifically for original creations.
And with so many website visitors, Etsy offers more potential reach than smaller digital marketplaces, such as Sellfy or Gumroad. Etsy also stands out because of their supportive community and seller-focused resources.
As a seller, you can connect with other sellers, share experiences, and learn valuable tips and strategies to grow your business.
Etsy also provides tools like personalized storefronts, built-in analytics, and a comprehensive knowledge base to help you optimize your listing and thrive in the marketplace.
What Kinds Of Digital Products Can You Sell On Etsy?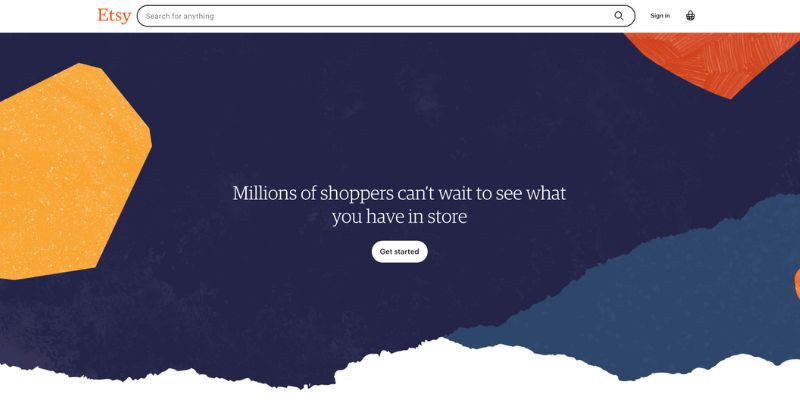 You can sell a wide range of digital items on the Etsy platform, including digital publications, planners and trackers, product labels and packaging, digital art and illustrations, and printable education materials. Here's a closer look at each product type:
Digital Publications: Write an ebook, guide, or even an Etsy SEO guide to help others succeed in their chosen fields. Sharing your expertise using a well-designed digital publication can help you establish yourself as a topic matter expert.
Digital Planners and Trackers: Create digital planners or habit trackers that cater to various needs, such as meal planning, exercise tracking, or budgeting. Develop customizable templates that allow users to personalize their planners according to their preferences.
Product Labels and Packaging: You can design print-ready labels, tags, packaging templates, and other product-related materials. All of these items are in high demand with small businesses and individual sellers looking to add a professional touch to their products.
Digital Art and Illustrations: Whether you specialize in logo design, printable art, or custom digital illustrations, these products have a large market on Etsy. Make sure you provide high-quality images that buyers can easily download and print.
Printable Educational Materials: Create well-designed and informative materials, such as worksheets, educational posters, or flashcards, tailored to different age groups and subjects. Teachers and parents are always interested in resources to help their students or children learn.
When looking for products to sell, remember to research the competition in your chosen niche and focus on the unique value you can bring to your target audience.
What Is The Best Product Research Tool For Etsy?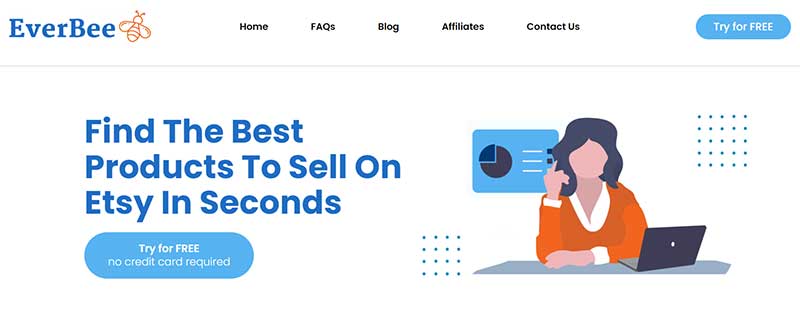 The best product research tool for Etsy is a tool called EverBee. Everbee allows you to quickly search Etsy's entire catalog and learn approximately how much money each product is making on a monthly basis.
You can use the information from EverBee to make informed decisions on the most profitable products to sell online.
With a combination of well-crafted digital products and strategic marketing, you can build a solid digital presence on Etsy.
How To Sell Digital Downloads On Etsy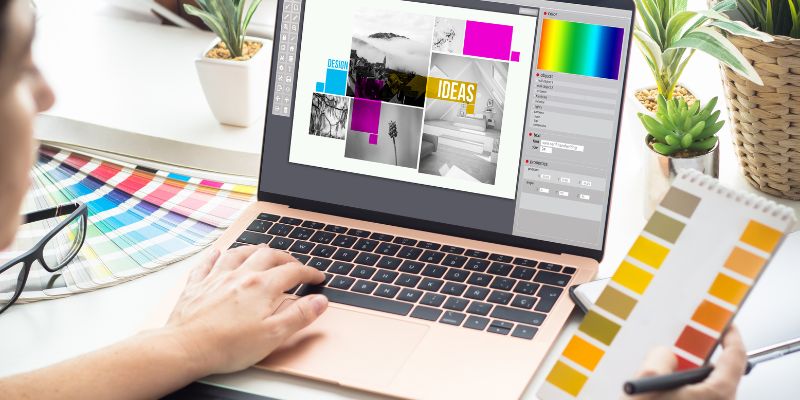 You can start selling digital downloads on Etsy in 7 easy steps:
Research and Choose a Niche
Create A Brand
Create Your Digital Products
Open Your Etsy Shop
Create Your Listings
Make a Test Purchase
Promote Your Etsy Downloads
Step 1: Research and Choose a Niche
Before you start selling, you need to research and choose a niche that's in demand and has the potential to grow. Competition isn't a bad thing; it means there are a lot of people who want the product.
Consider areas you have expertise or interest in and what types of digital products will appeal to your target audience. Once you've developed a few ideas, enter them into Etsy's search engine to see what appears.
Focus on products with the highest ratings and the highest number of sales. Try to identify key features and note the prices they sell for.
Step 2: Create A Brand
Creating a strong brand is critical to successfully selling digital downloads on Etsy. You should develop a unique and consistent style for your products and shop, including color schemes, fonts, and imagery.
Customers will quickly identify and remember your brand if you can make your products stand out.
Step 3: Create Your Digital Products
Once you've settled on a niche and brand, it's time to create your digital products. Popular products include guides, ebooks, digital planners, product labels, logo designs, and printable art.
There are many graphic design apps you can use to create your products, including Canva, Adobe Illustrator, Stencil, and VistaCreate.
Focus on creating high-quality products, as you want to offer your customers the best possible experience. If you lack the time or the skill required to create your own designs, another option is to hire a designer to make them for you.
Freelancing marketplaces like Fiverr and Upwork are great places to find affordable design help.
If you decide to hire a designer, you'll need a clear idea of how you want your design to appear in order to communicate your vision to the designer effectively.
Step 4: Open Your Etsy Shop
Once your digital products are ready, head to Etsy.com/sell and select "Get Started." You'll be asked to answer a few questions about where you live, your business experience, and if you agree to receive additional selling resources from Etsy.
Next, select your shop language, country, and currency, then select "Save and Continue." Etsy will ask you to choose a name for your shop and press "Save and Continue" once more.
Step 5: Create Your Listings
Once your Etsy shop opens, you can add your digital products by clicking the "Add a Listing" button in the Listings tab.
Providing accurate descriptions and high-resolution images to represent your products is important. Remember to tag your listings with relevant keywords to increase their visibility in the search results.
Step 6: Make a Test Purchase
Before you promote your store, make a test purchase on Etsy to ensure everything works smoothly. After downloading, you'll want to check that your digital products are correctly formatted.
You want to identify any potential issues with the purchasing and download process before you start selling, so you can guarantee your customers a seamless experience.
Step 7: Promote Your Etsy Downloads
With your store up and running, you can begin to promote your digital downloads. Leverage your social media channels, a blog if you have one, and email blasts to reach your audience.
As you sell products, remember to ask buyers for reviews. Positive reviews will help build trust with future customers and improve your shop's reach.
How Much Can You Make Selling Digital Downloads on Etsy?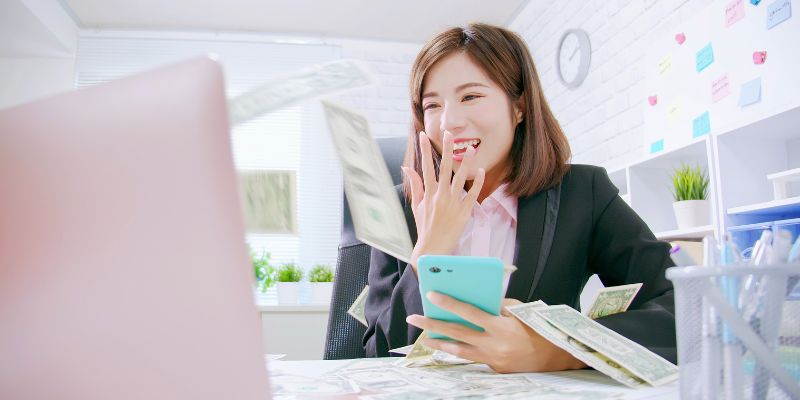 The average Etsy seller makes $1800 per year. However, successful Etsy sellers earn $50k or more annually with digital products. How much you make will depend on several factors, such as your product niche, pricing, marketing efforts, and competition.
Here's a guide on how to maximize each of these factors.
Product Niche: You can increase your earning potential by focusing on popular products, like art prints, digital patterns, planner templates, educational materials, and graphic design elements. You'll increase your potential sales opportunities by offering products that are in high demand.
Pricing Strategy: You'll make more money if you price your products correctly. Research the prices of similar products, then set your prices accordingly. Remember that if you lower the price, you'll need to generate more sales to achieve your desired income. But never reduce the quality of your product just to cut costs.
Marketing Efforts: You can increase your revenue by promoting your Etsy store and digital products on social media platforms, relevant forums, and through blog posts. Share your work with potential customers and be active in online communities where your target audience spends time.
Competition: With so many sellers offering digital downloads on Etsy, it can be difficult to get noticed. Study your competitors. Find out what makes them successful, and learn from their mistakes. Differentiate your products and services with original designs, quality, and excellent customer service.
Best Digital Products To Sell On Etsy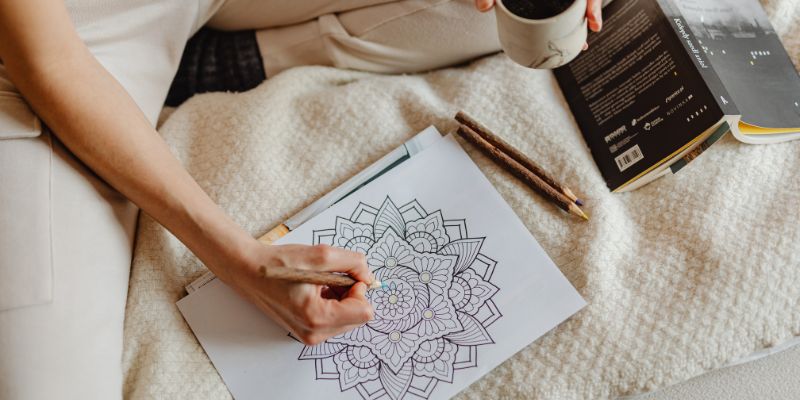 Below is a list of the best digital products to sell on Etsy. You can adapt most of these products to your chosen niche.
Audio recordings
Budgeting Tools
Business Cards
Calendars
Checklists
Craft Patterns
Coloring Pages
Ebooks
Fonts
Graphics
Habit Trackers
Journals
Logos
Online Courses
PDF guides
Photoshop Templates
Planners
Social Media Templates
Software apps and plugins
Spreadsheet Templates
Wallpapers
Website themes
Worksheets
The Pros And Cons Of Selling Digital Products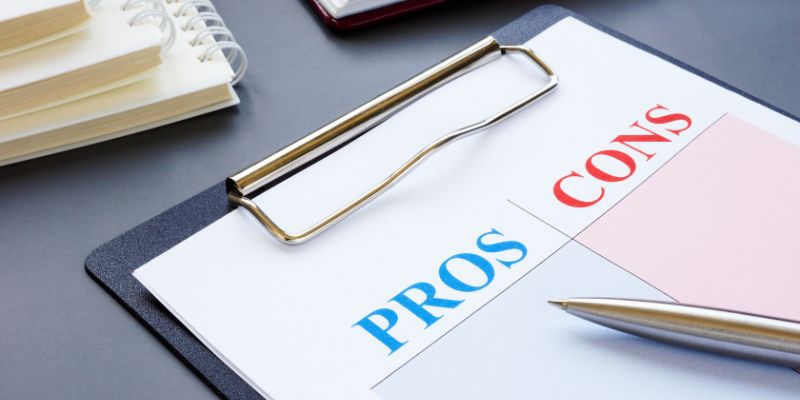 There are advantages and disadvantages to selling digital products instead of physical products. Before you spend time starting an Etsy store and creating designs, consider the following list of pros and cons:
Pros
Great passive income stream
Don't have to carry inventory
No shipping required
You can easily change or create new products
Easy to create an excellent customer experience
Cons
Harder to stand out in a competitive market
Lower per-item revenue means you need to sell more units
Potential for your work to be copied and resold
Is Selling Digital Downloads On Etsy Worth It?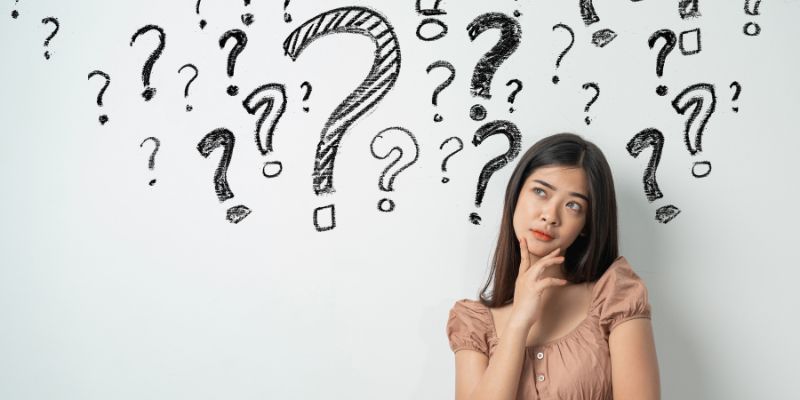 Selling digital downloads on Etsy is well worth it if you're prepared to invest the time needed to create and promote high-quality products.
With digital downloads, you don't need to worry about acquiring and shipping physical products to your customers. Instead, you can use freely available software to design and create digital products and then sell them on the platform.
Remember that success doesn't happen overnight. Be patient, and continue improving your products and your marketing strategies.
As your Etsy shop becomes more visible, your digital download sales and income will increase. Like any business, hard work, dedication, and perseverance will be key factors in determining how much you can make selling digital downloads on Etsy.
FAQs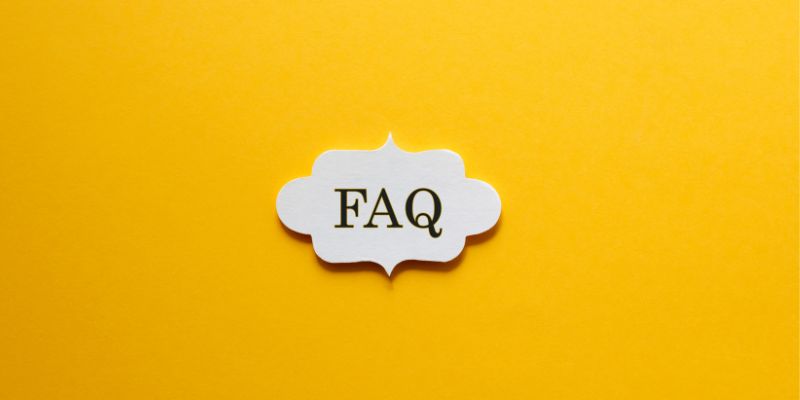 What is the best file type for digital products on Etsy?
When selling digital downloads on Etsy, the most recommended file types are JPEG, PNG, and PDF. These formats are compatible with most devices and applications, so customers won't have issues accessing and using your digital products.
You should always consider the purpose of your digital product when choosing a file type. For example, high-resolution JPEG or PNG files will provide the best quality if you're selling printable art. On the other hand, PDF is ideal for text-based documents, such as digital planners, eBooks, or instructional guides.
What are the copyright rules for digital downloads on Etsy?
As a seller, you must ensure that all digital products you offer are your original creations or have the necessary permissions from the original creators to avoid copyright infringement. This applies to the content and design elements used in your digital products.
Etsy takes copyright rules seriously, and breaching them may lead to your shop being closed and legal action taken against you. I recommend you familiarize yourself with copyright laws, learn about Creative Commons licenses, and seek legal advice if you're unsure about using specific elements in your digital products.
What are the fees associated with selling on Etsy?
Whenever you make a sale, Etsy charges a $0.20 listing fee per product and a transaction fee of 6.5% of the displayed price. There are no shipping costs because you don't need to deliver digital products to your customer.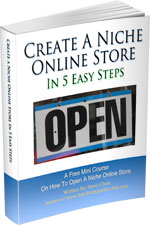 Ready To Get Serious About Starting An Online Business?
If you are really considering starting your own online business, then you have to check out my free mini course on How To Create A Niche Online Store In 5 Easy Steps.
In this 6 day mini course, I reveal the steps that my wife and I took to earn 100 thousand dollars in the span of just a year. Best of all, it's free and you'll receive weekly ecommerce tips and strategies!
Note: This post above may contain affiliate links, which means that I may receive a commission if you make a purchase when clicking a link. Please consult our privacy policy for more information.
Related Posts In Ecommerce Marketplaces
About Steve Chou

Steve Chou is a highly recognized influencer in the ecommerce space and has taught thousands of students how to effectively sell physical products online over at ProfitableOnlineStore.com. 

His blog, MyWifeQuitHerJob.com, has been featured in Forbes, Inc, The New York Times,  Entrepreneur and MSNBC.  

He's also a contributing author for BigCommerce, Klaviyo, ManyChat, Printful, Privy, CXL, Ecommerce Fuel, GlockApps, Privy, Social Media Examiner, Web Designer Depot, Sumo and other leading business publications.

In addition, he runs a popular ecommerce podcast, My Wife Quit Her Job, which is a top 25 marketing show on all of Apple Podcasts. 

To stay up to date with all of the latest ecommerce trends, Steve runs a 7 figure ecommerce store, BumblebeeLinens.com, with his wife and puts on an annual ecommerce conference called The Sellers Summit.  

Steve carries both a bachelors and a masters degree in electrical engineering from Stanford University. Despite majoring in electrical engineering, he spent a good portion of his graduate education studying entrepreneurship and the mechanics of running small businesses.