It has been a while since I've done a competitive analysis of the various shipping carriers so I thought I'd do a quick update. With the United States Postal Service jacking up their rates every 4-6 months, what used to be the most economical shipping method is now priced inline or even more expensive than some of the more reliable carriers like UPS or FedEx.
Editor's Note: USPS just announced a fairly large price increase for 2021 and this post reflects those updates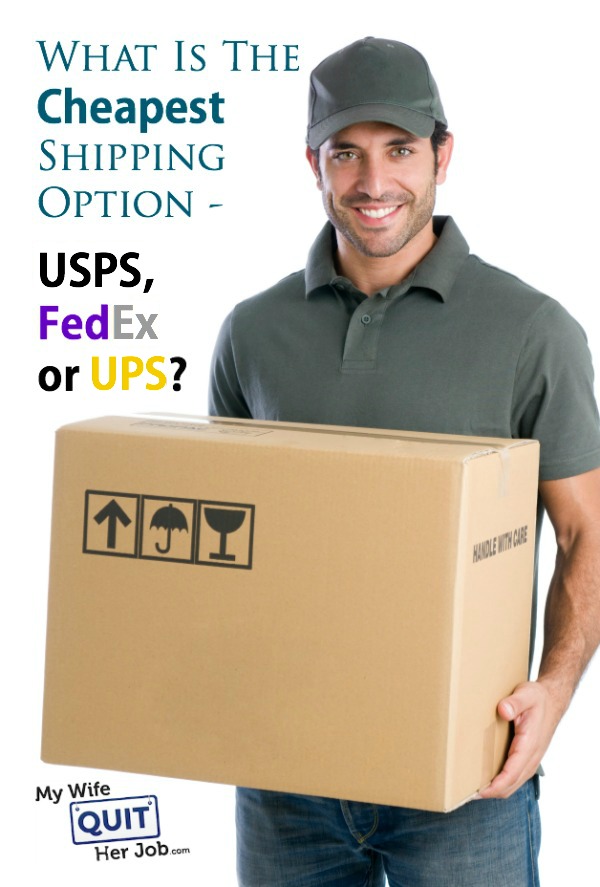 Because there are so many different shipping variables and options to choose from, it's difficult to make an apples to apples comparison without locking down some of the basic parameters. For the purposes of this article, I am going to assume the following.
A 14in X 12in X 3in package is being shipped cross country from California to a residence on the east coast. Incidentally, this is the same size as a USPS Medium Priority Mail Flat Rate Box.
Out of the box pricing for all shipping carriers which means that lower negotiated rates based on volume are not taken into account.
Labels are being printed online which means all associated USPS internet discounts apply.
At the end, I'll also discuss the trade offs between price, shipping time and reliability and give my take on the best shipping strategy.
If You Are Shipping Something 2 Lbs Or Heavier With A 5 Day Delivery Window…
FedEx Ground or UPS Ground will almost always be cheaper than USPS Priority Mail. Between FedEx and UPS, FedEx will be cheaper than UPS out of the box because they provide you with an instant 15% off all shipments just for creating an online account(Note: The level of discount will vary but there's always a discount program).
Editor's Note: Both UPS and FedEx charge for what is called "dimensional weight". Basically what this means is that if your package is large or oversized, then the shipping charges will be drastically increased.
The dimensional weight calculation for UPS is currently L*W*H/139. So for example, if your package is 20X20X20 and weighs 10 pounds, then you would be charged for a package weighing 20*20*20/139 = 57.55 lbs instead of 10 lbs.
Using the box example of 14in X 12in X 3in, the dimensional weight for this package is 4 lbs which means you'll get charged for 4 lbs no matter what. Otherwise, packages below 5184 cubic feet will be cheaper than USPS in this category.
The only exception to the above rule is that USPS offers 3 flat rate box shipping options, small, medium and large. If you can manage to shove merchandise that is heavier than 2lbs into a small flat rate box (unlikely), you can save about 10 dollars.
However more realistically, you will need a medium flat rate box to ship something weighing 2lbs or more. Assuming that you aren't getting hit by dimensional weight, the break even point between FedEx or UPS Ground and a Priority Mail flat rate medium box is approximately 3 lbs.
At exactly 2 lbs, FedEx/UPS is slightly cheaper. Above 2 lbs, the USPS medium flat rate box is slightly cheaper than FedEx or UPS Ground.
The break even point compared to FedEx and UPS for a large Priority Mail flat rate box is about 5 lbs.
If you need a large flat rate Priority Mail box, make sure it's heavier than 5 lbs. Otherwise, FedEx or UPS Ground will always be cheaper.
Let's sum it all up.
If your item is heavier than 2 lbs, try to fit everything into a USPS flat rate medium box.
If your item is heavier than 5 lbs, try to fit everything into a USPS flat rate large box.
Otherwise, Fedex and UPS will be cheaper for heavier packages.
Note: You can receive significant discounts on USPS shipping by signing up for a ShippingEasy account. ShippingEasy also works with FedEx and UPS so you can easily compare shipping prices. Plus it's free for up to 50 shipments per month!
If You Are Shipping Items Under 2 Pounds…
USPS will always be cheaper than FedEx or UPS hands down. However as the weight creeps closer to 2 pounds, USPS pretty much reaches pricing parity with UPS and FedEx Ground.
For packages between 1-2 lbs in weight, on paper FedEx and UPS seem to be slightly cheaper than USPS but it all depends on the dimensional weight calculations.
If you can somehow avoid getting hit by the dimensional weight penalty for FedEx/UPS, then FedEx/UPS will cost slightly less in the 1-2 lb category. But otherwise, USPS will be cheaper across the board up to 2 lbs.
USPS really shines when your package weighs less than 13 oz and can be mailed via First Class mail. If you don't care about reliability, USPS is by far the cheapest shipping option for light items.
If You Need Next Day Service…
USPS Express is once again the cheapest solution by far and it is guaranteed. The only problem with USPS Express mail is that sometimes the delivery window is 2 days and you won't know unless you check online.
USPS also doesn't offer a morning delivery time so if your client needs something at the beginning of the business day, they are out of luck.
I've also discovered that USPS Express Mail is less reliable than FedEx or UPS Next Day Service. While they "guarantee" their delivery times, what this really means is that they'll refund your money if the package is delivered late.
This has happened to me several times already and a shipping refund doesn't make up for having an angry customer.
If You Need a 2-3 Day Delivery Window…
It is unclear which delivery service is better if you need 2-3 day delivery because USPS doesn't guarantee their delivery times for Priority or First Class Mail.
So while USPS Priority Mail cites a 2-3 day typical delivery time, it could be slower or faster depending on various unknown factors.
In my experience, I've had some Priority Mail packages delivered within a single day and I've seen delivery times as long as 1.5 weeks. While the latter tends to be an anomaly, overall the delivery speed is somewhat random.
FedEx and UPS however, always guarantee their delivery times but are significantly more expensive. In some cases, FedEx and UPS will cost you will over 2X the cost of USPS.
My Take On The 3 Carriers
While USPS is the cheapest shipping carrier in most cases, their reliability is easily the worst among the 3 carriers. Our online store primarily uses USPS because most of our orders are under 2 pounds. But we routinely get packages delayed or lost in the mail.
This past few months alone, we have had 3 customers email us wondering where the hell their order was. Given our volumes, 3 customers is probably statistically insignificant but having to deal with any unhappy customers is a pain in the neck.
While we don't check on the status of all of our orders, I can tell you from experience that the quoted delivery times from USPS for both First Class and Priority Mail are completely hit or miss.
If you are sending a package to some podunk, middle of no where town, it's more likely to get delayed. Meanwhile, I've yet to ever have a FedEx or UPS package delayed or lost.
In the end, it comes down to reliability vs cost. For light items, USPS is the cheapest if that is your goal. For heavier items >2lbs in which delivery time is not a factor, FedEx or UPS Ground is the cheapest.
It's the 2-3 day delivery window where you have to weigh the trade offs. Do you value reliability? Is actual transit time a concern? If you need a package to be delivered on time, use FedEx or UPS. If you are trying to save money, use USPS.
Our online store offers a mix of both. By default, we use USPS shipping to keep the shipping costs low (our items are typically under 2 lbs). However, if a customer has a tight deadline, we use FedEx.
Speaking from experience, the savings of using USPS is not worth the hassle of pissing off a customer if there's a deadline.
But it's tough decision to make because customers are typically turned off by high shipping costs. Of course, the other option is always to raise your prices and lose money on shipping. You have to make the call.
Get My Free Mini Course On How To Start A Successful Ecommerce Store
If you are interested in starting an ecommerce business, I put together a comprehensive package of resources that will help you launch your own online store from complete scratch. Be sure to grab it before you leave!
Cheapest Way To Ship USPS
If you decide to use USPS as your primary shipping carrier, the cheapest way to go is to use a service like ShippingEasy.com.
ShippingEasy.com lets you print "First Class" postage from your printer (the USPS website does not allow this) and offers significant discounts on practically every service that the United States Postal Service offers.
However, you'll experience the most savings if you ship a lot of Priority Mail or Express Mail orders. The best part is that the service is completely free for up to 50 shipments per month.
In addition, shipping with FedEx, UPS and DHL is all nicely integrated into ShippingEasy.com so you only need a single tool to ship across all carriers.
Check them out. We use them as our primary shipping tool.
Cheapest Way To Ship FedEx Or UPS
The only way to get a better deal on FedEx or UPS is to negotiate. Of course, you'll need to demonstrate that you can and will ship in volume but that shouldn't be too hard if you run an online store.
Ideally, you should pick one carrier and focus on them. In my experience, UPS seems to be a bit hungrier than FedEx for your business so they may be more willing to negotiate. But your mileage may vary. Don't be too shy to pick up a phone and speak to a sales rep. Good luck!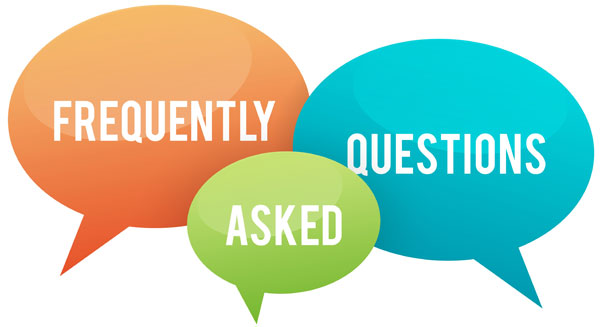 Which is cheaper UPS or USPS?
For packages weighing less than 16oz, USPS is almost always cheaper. However UPS ground can be less expensive when packages exceed 2lbs in weight.
Which is cheaper FedEx or UPS?
Both carriers are roughly the same price out of the box. However, you can negotiate with both carriers to get much better rates depending on your volume.
How can I get free shipping supplies?
USPS will send you priority and express rate boxes for free. You can also get shipping labels for free as well by going to the USPS website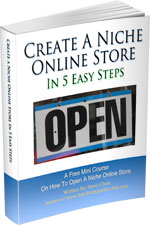 Ready To Get Serious About Starting An Online Business?
If you are really considering starting your own online business, then you have to check out my free mini course on How To Create A Niche Online Store In 5 Easy Steps.
In this 6 day mini course, I reveal the steps that my wife and I took to earn 100 thousand dollars in the span of just a year. Best of all, it's free and you'll receive weekly ecommerce tips and strategies!
Note: This post above may contain affiliate links, which means that I may receive a commission if you make a purchase when clicking a link. Please consult our privacy policy for more information.
Related Posts In Shipping & Fulfillment
About Steve Chou

Steve Chou is a highly recognized influencer in the ecommerce space and has taught thousands of students how to effectively sell physical products online over at ProfitableOnlineStore.com. 

His blog, MyWifeQuitHerJob.com, has been featured in Forbes, Inc, The New York Times,  Entrepreneur and MSNBC.  

He's also a contributing author for BigCommerce, Klaviyo, ManyChat, Printful, Privy, CXL, Ecommerce Fuel, GlockApps, Privy, Social Media Examiner, Web Designer Depot, Sumo and other leading business publications.

In addition, he runs a popular ecommerce podcast, My Wife Quit Her Job, which is a top 25 marketing show on all of Apple Podcasts. 

To stay up to date with all of the latest ecommerce trends, Steve runs a 7 figure ecommerce store, BumblebeeLinens.com, with his wife and puts on an annual ecommerce conference called The Sellers Summit.  

Steve carries both a bachelors and a masters degree in electrical engineering from Stanford University. Despite majoring in electrical engineering, he spent a good portion of his graduate education studying entrepreneurship and the mechanics of running small businesses.