This article will teach you how to use fulfillment centers and 3rd party logistics companies to streamline your ecommerce business.
One of the biggest challenges with running an ecommerce business is finding an efficient and inexpensive way to deliver your goods to the end customer.
Unlike digital products which can be delivered via download or email, a physical product must be shipped using a carrier like USPS, FedEx or UPS.
But just because you sell physical products online does not mean that you have to store your own inventory and ship out your own products.
In fact, most small to medium sized online stores today leverage a fulfillment center (or 3PL) to automate their order fulfillment so they can focus on the core parts of their business.
This article will also teach you the right questions to ask a potential fulfillment center and provide you with some popular 3PL options.
Get My Free Mini Course On How To Start A Successful Ecommerce Store
If you are interested in starting an ecommerce business, I put together a comprehensive package of resources that will help you launch your own online store from complete scratch. Be sure to grab it before you leave!
What Is A Fulfillment Center Or 3PL?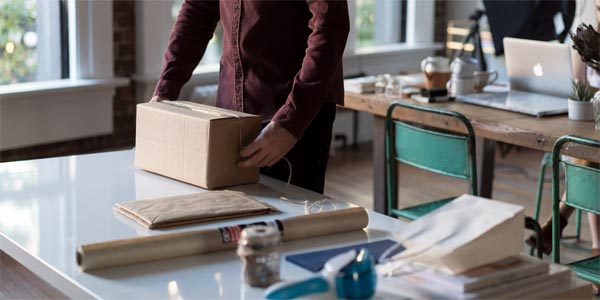 3PL stands for "3rd party logistics firm" and it's a fancy term for a fulfillment center.
In a nutshell, a fulfillment center takes care of all your inventory and shipping requirements and makes sure that your customers get their orders on time.
Fulfillment centers can also handle returns and basic customer support as well depending on the company.
Here's how it works
You receive an order on your online store
Your ecommerce platform automatically sends the order to your fulfillment center
Your fulfillment center ships out the order to your customer in your own branded box
Your customer receives their order and you don't have to lift a finger
Not having to deal with storing and shipping product greatly frees up your time to focus on other aspects of your business like marketing, product development and sales.
Having run our own warehouse for over a decade now, I can candidly say that managing inventory is a major pain in the rear and should be avoided at all costs unless you have a compelling reason to do so.
The main reason we still carry our own inventory today is because we offer personalized goods which must be carefully embroidered by our staff.
Editor's Note: The personalization side of our business could potentially be outsourced in the future but we're not ready to do so yet.
In any case, here are 7 reasons why you should move your inventory to a fulfillment center even if you currently sell on Amazon FBA.
Reason #1: A Fulfillment Center Will Free Up Space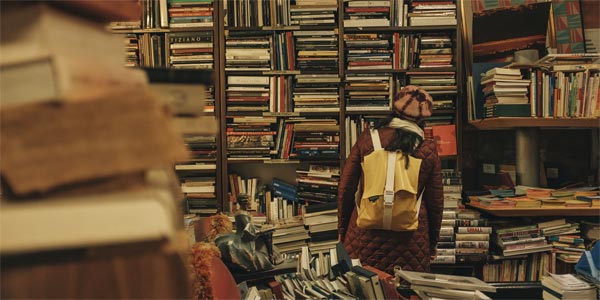 One of the unfortunate aspects of selling physical products online is that you need to have space to store your goods. Back when my wife and I first started our online store in 2007, we stored all of our products in our garage.
But as our business grew, our inventory started creeping into other parts of our house. At one point, our living and dining room were filled with products and we knew that we had to get the business out of the house.
If you don't want your office to be overrun with boxes, a fulfillment center can free up space at one low price especially when you factor in the cost of electricity and maintenance.
A 3PL can also potentially save your marriage if your products are taking over your house:)
Reason #2: A Fulfillment Center Will Save You Money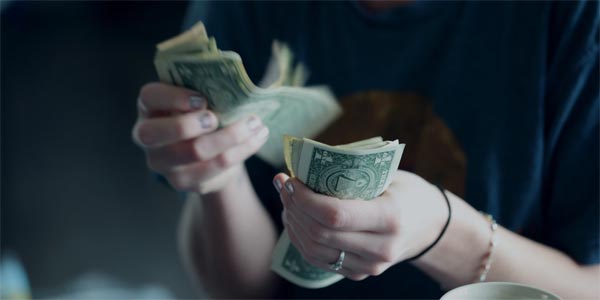 If you are packing and shipping your own orders right now, you need to consider how much your time is worth. Back in the day, my wife and I shipped all of our orders from our bedroom and it took us 2-3 hours per night.
At the time, I was making a 6 figure salary as an electrical engineer and my wife made 6 figures as a financial analyst. Meanwhile, we were performing duties that a minimum wage worker could do.
At some point, your business will grow beyond your packing capabilities and you'll have to decide whether to hire more staff to ship orders or use a fulfillment center.
Here's the thing.
A fulfillment center is optimized to perform a single action, store and ship product. They can fulfill orders much cheaper and more efficiently than you can at a fraction of the cost.
And because they ship out packages in such high volumes, they can provide you with significant shipping discounts on popular carriers like UPS and FedEx.
Leasing additional office space and hiring more employees is often more expensive than outsourcing your fulfillment to a 3PL.
Reason #3: A Fulfillment Center Can Offer Faster Delivery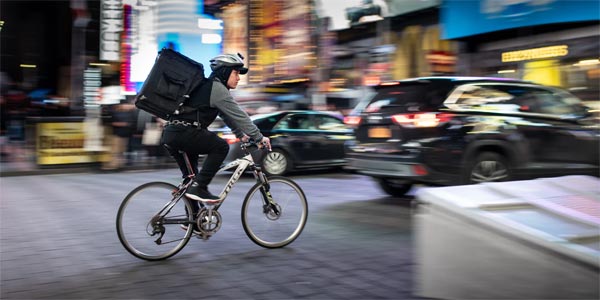 When you fulfill your own orders, you are likely shipping from a single location where your office is based.
For example, we ship out all of our orders from California even when our customer is located on the east coast.
As a result, customers on the east coast get their orders significantly later than customers on the west coast.
Most fulfillment centers and 3PLs however, have multiple locations across the country.
For example, when you use Amazon FBA, Amazon makes you ship your products to multiple warehouses coast to coast for a reason. Depending on where your customer lives, the closest warehouse will be selected to deliver your goods as quickly as possible.
By using a fulfillment center with multiple locations, you can promise faster delivery times which may entice more customers to buy from your online store.
Reason #4: A Fulfillment Center Ships Orders Every Day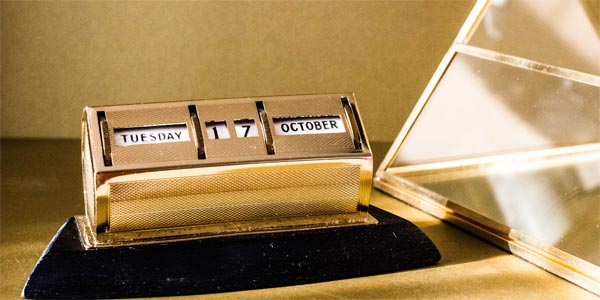 One of the biggest weaknesses with handling our own fulfillment is that our warehouse only ships Monday – Friday. But sometimes rush orders need to go out on Saturday and we can not accommodate those customers.
Because most fulfillment centers are open around the clock, they can often get orders out the door much faster.
For example, most fulfillment centers will ship out your order within 1 business day no matter what day of the week it is.
Some orders can go out the same day if they are placed before a certain time.
Because fulfillment centers specialize in shipping and delivery, they can provide a fast turnaround during peak holiday periods as well.
A fulfillment center also avoids you the hassle of hiring additional staff during high sales periods only to be let go after the rush is over.
Reason #5: A Fulfillment Center Allows You To Expand To New Countries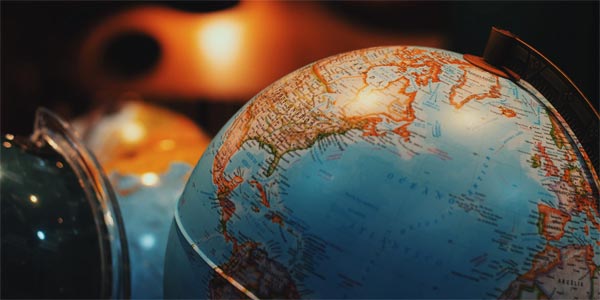 International shipping can be a huge hassle. Not only are the costs significantly higher, but you often have to fill out customs forms and additional paperwork for each shipment.
If you have been reluctant to expand your business into international markets, a fulfillment center can make the transition 100 times easier.
Let's say you want to sell your products in the UK.
By using a fulfillment center in the UK, you can simply send your products direct from your factory to the 3PL and have them take care of all of the red tape in fulfilling your orders.
Meanwhile, you can offer low cost shipping without the added hassle of international shipments.
Reason #6: A Fulfillment Center Allows You To Focus On Your Core Competency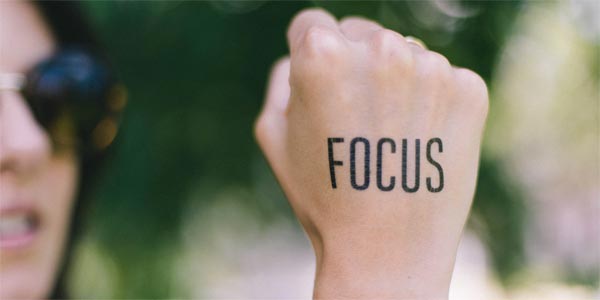 When my wife and I first started our online store, we were thrilled whenever we received a large order.
But what started out as fun slowly became a chore as we sometimes spent multiple days packing each order.
As your business grows, you will find that creating new products, formulating new strategies and marketing spark the greatest amount of joy (I just watched the Marie Kondo movie:)) with your business.
By outsourcing your fulfillment to a 3PL, you can offload the tedious parts of your business and focus on your core strengths which probably have nothing to do with warehousing.
Reason #7: A Fulfillment Center Can Save You Money On Amazon FBA Costs
If you are currently selling on Amazon FBA, you are probably overpaying Amazon for your storage and fulfillment costs.
Here's what most people do not realize.
Storing products with Amazon using FBA can be 2-5X more expensive than using a regular fulfillment center or 3PL.
For example, here's how much Amazon charges for storage.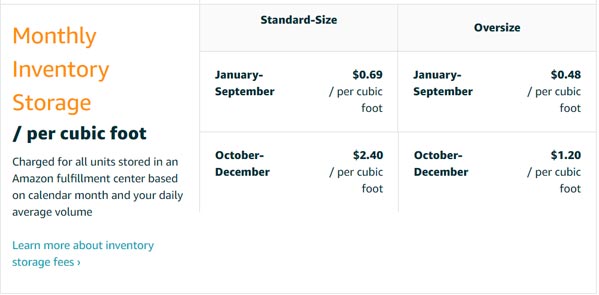 From the table above, you'll notice that storage fees increase by up to 3X over the holiday season from October to December.
Meanwhile, here's a pricing table from a traditional fulfillment center in the United States.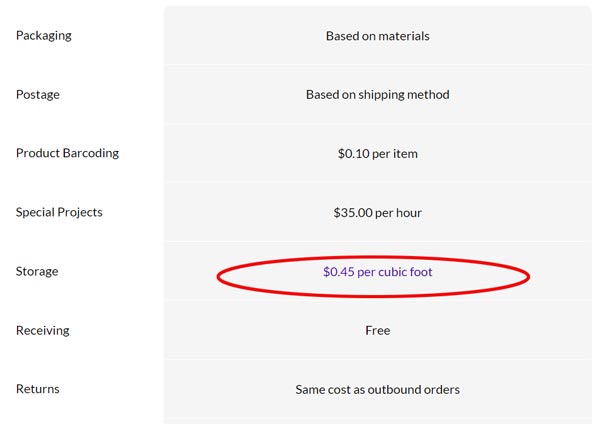 Amazon FBA is 53% more expensive during off peak season and up to 5.3X more expensive during peak holiday season.
As a result, you should keep as little inventory in Amazon FBA as possible and maintain only enough product to avoid going out of stock.
However this is easier said that done and that's when a 3PL comes in handy.
By shipping all of your containers of product directly to your 3PL, you can move product to Amazon's warehouse in small increments as needed to avoid Amazon's egregious storage costs.
Because shipping packages from your 3PL to Amazon is quick and cheap, you can inexpensively move product to Amazon whenever you are low on stock.
Bottom line, why pay Amazon 5X the market rate for storage when you can store your product at a much cheaper location AND fulfill your own online store orders with your own branded box!
How To Select The Right Fulfillment Center For Your Needs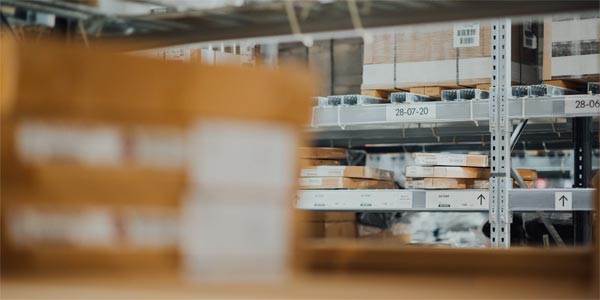 In the last several years, new fulfillment centers and 3PLs have been popping up like flies and it can be a time consuming process to wade through the multitude of choices.
But taking the time to perform the proper due diligence on your 3PL is absolutely necessary.
After all, the fulfillment center you choose can greatly affect the reputation of your business.
For example, if your fulfillment center screws up an order, it will reflect badly on your business. If your fulfillment center consistently ships out orders late, your customers will get angry.
As a result, you have to be careful who you work with and evaluate the following criteria before signing up.
Location – A good fulfillment center should be located in the central part of the country or have multiple warehouses across the US.
Credit Rating – You can use a service like Experian to check on the credit rating of the 3PL to make sure that they are not going to go out of business.
Years In Business – You want to work with a fulfillment center that has been in business for at least 5 years.
Customer Testimonials/Reputation – You should check the 3PL's existing customer base to make sure that they are reputable ecommerce companies. Make sure you ask for 2 or 3 company references.
Price/Costs – How does the pricing compare to Amazon and other fulfillment houses?
In addition to the criteria above, you should also ask the following questions to make sure that the 3PL is compatible with your business.
Does my shopping cart integrate seamlessly with your system? – All orders from your shopping cart should be automatically tranferred to the fulfillment house without your intervention. If you are on Shopify or BigCommerce, make sure to check if they have a plugin.
How quickly will you ship an order? – Make sure the speed of shipment and fulfillment matches your expectations
How will the order be packed? – Most fulfillment houses will allow you to use your own branded packaging but some may not. In addition, some fulfillment centers may not allow you to include inserts or marketing materials in the box.
Can you handle large order volumes? – During the holiday season, you need to make sure that the 3PL can handle your volume of shipments.
How are returns handled? – Does the 3PL accept returns and how are they processed?
How large are the shipping discounts? – Does the fulfillment house offer any shipping discounts. If so, how much?
How long does it take to receive and process products? – When you send in a container load of product, how long does it take for the 3PL to process and organize the inventory?
What are all of the fulfillment and storage fees? – Some 3PLs charge monthly fees. Others may nickel and dime you for shipping materials and have certain package size restrictions. Make sure you find out all of the little details.
Can you handle international shipping? – If you want the fulfillment house to ship to international customers, make sure you find out how much they charge and compare it to what you are paying now. Sometimes there are additional charges for international shipments.
Overall, the best way to find a fulfillment house is by referral. After all, it can be difficult to tell whether a fulfillment house is reliable or not until you actually start using them.
Here's a short list of fulfillment houses to help you jump start your research process.
FedEx Fulfillment – FedEx released a fulfillment service to compete direct with Amazon
EFulfillmentService – A fulfillment house that caters to small businesses.
ShipMyOrders – A fulfillment service very similar to EFulfillmentService which caters to small businesses.
WarehousingAndFulfillment – Another fulfillment service catering to small-med businesses.
SpeedCommerce – These guys can take on high touch products such as personalization, engraving etc… But you must run a higher volume store.
3plsolutions.co.uk – An option for those shipping in the UK
Direct-Outbound.com – A fulfillment service catering to small-large businesses.
Newgistics – This company caters to larger stores
Ship Hero – The owner of this 3PL is a well respected member of the Ecommerce Fuel community
Conclusion
If you are currently spending a great deal of time packing and shipping orders, you may want to consider using a fulfillment center or 3PL. Not only will it free up your time but you can focus more on growing your ecommerce business.
In addition, if you are interested in learning about other ways to sell physical products online WITHOUT carrying inventory, here's a list of additional tutorials for your review.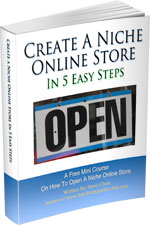 Ready To Get Serious About Starting An Online Business?
If you are really considering starting your own online business, then you have to check out my free mini course on How To Create A Niche Online Store In 5 Easy Steps.
In this 6 day mini course, I reveal the steps that my wife and I took to earn 100 thousand dollars in the span of just a year. Best of all, it's free and you'll receive weekly ecommerce tips and strategies!
Note: This post above may contain affiliate links, which means that I may receive a commission if you make a purchase when clicking a link. Please consult our privacy policy for more information.
Related Posts In Shipping & Fulfillment
About Steve Chou

Steve Chou is a highly recognized influencer in the ecommerce space and has taught thousands of students how to effectively sell physical products online over at ProfitableOnlineStore.com. 

His blog, MyWifeQuitHerJob.com, has been featured in Forbes, Inc, The New York Times,  Entrepreneur and MSNBC.  

He's also a contributing author for BigCommerce, Klaviyo, ManyChat, Printful, Privy, CXL, Ecommerce Fuel, GlockApps, Privy, Social Media Examiner, Web Designer Depot, Sumo and other leading business publications.

In addition, he runs a popular ecommerce podcast, My Wife Quit Her Job, which is a top 25 marketing show on all of Apple Podcasts. 

To stay up to date with all of the latest ecommerce trends, Steve runs a 7 figure ecommerce store, BumblebeeLinens.com, with his wife and puts on an annual ecommerce conference called The Sellers Summit.  

Steve carries both a bachelors and a masters degree in electrical engineering from Stanford University. Despite majoring in electrical engineering, he spent a good portion of his graduate education studying entrepreneurship and the mechanics of running small businesses.