How you handle shipping for your eBay store can significantly impact your profits and your customer support costs.
If you're new to selling on eBay, this post provides a breakdown of eBay shipping and answers the following questions:
What are the shipping methods available on eBay?
Which shipping method to choose and when?
How to calculate eBay shipping costs?
How to create and print shipping labels and void one?
What are the types of shipping supplies and which to use when?
Which shipping carrier to use?
Get My Free Mini Course On How To Start A Successful Ecommerce Store
If you are interested in starting an ecommerce business, I put together a comprehensive package of resources that will help you launch your own online store from complete scratch. Be sure to grab it before you leave!
How Does eBay Shipping Work?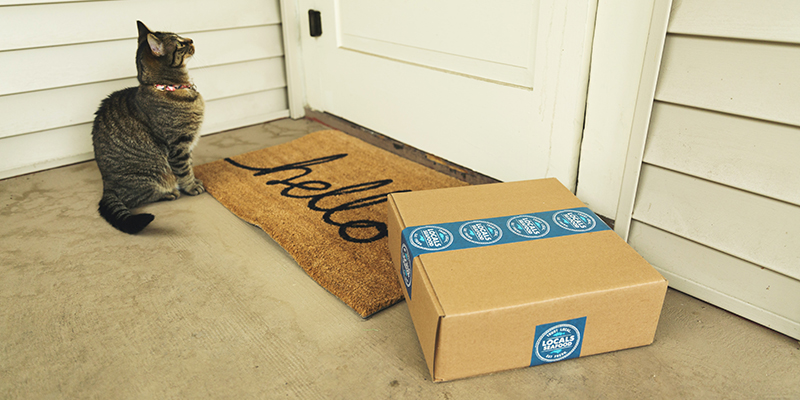 eBay shipping is tightly integrated with USPS, UPS and FedEx which allows eBay to automatically calculate the shipping cost for the buyer depending on the weight and dimensions of your product.
You can fulfill orders by either using a shipping service or by delivering the order in person via local pickup.
Here's a breakdown of both methods:
Shipping Service
You can ship your orders on eBay using one of the following integrated shipping carriers:
| | |
| --- | --- |
| SERVICE TYPE | eBay SHIPPING CARRIERS |
| Domestic | USPS, FedEx, UPS, DHL, OnTrac, Lasership, Spee-Dee Delivery, Lonestar Overnight |
| Export | USPS, FedEx, UPS, DHL (eCommerce and Express), RR Donnelley, SkyPostal, Asendia, Landmark Global, Globgistics, Pitney Bowes |
You can set up shipping options when you create a listing. You'll have four options to ship domestically:
Calculated: Cost varies by buyer location: eBay calculates the shipping price based on the package weight, dimension, and delivery location.
Flat: Same cost to all buyers: You charge the same shipping rate to all buyers.
Freight: Large and bulky items: You select this option for items that weigh over 150 lbs.
No shipping: Local pick-up only: You select this option in addition to the above options if you wish to offer in-person delivery.
You can also ship your own orders using your preferred carrier. However, you won't have access to eBay's heavily discounted shipping rates.
You also won't be covered against "Item not received" claims filed through the eBay Money Back Guarantee program. You need to use a shipping carrier integrated with eBay to protect yourself from fraudulent claims.
If shipping to specific regions or PO boxes is expensive, you can exclude them from your shipping locations in the "Exclude shipping locations" section.
Tip: eBay recommends that you upload tracking information for your order within your stated handling time. Doing so will deter buyers from filing false claims, encourages repeat buyers, and helps your business appear more dependable.
Local Pick-up
The local pick-up shipping option allows you to meet the buyer in person and deliver the order by hand.
You can enable this option by selecting "No shipping: Local pick-up only" in the "Domestic shipping" dropdown.
Then add your ZIP code in "Item location" to show where the customers can collect the item from on the listing page.
After that, select "Pay on pick-up" and choose the payment methods you'd like to accept in the payment options. eBay suggests sellers provide at least one approved electronic payment method for listings that allow local pick-ups.
You should remember that eBay won't protect you from "item not received" claims filed by buyers. So it's best to collect proof of pick up using the eBay app to:
Scan the QR code buyer receives through email; or
Enter the 6-digit code the buyer receives through email.
How to Price Your eBay Shipping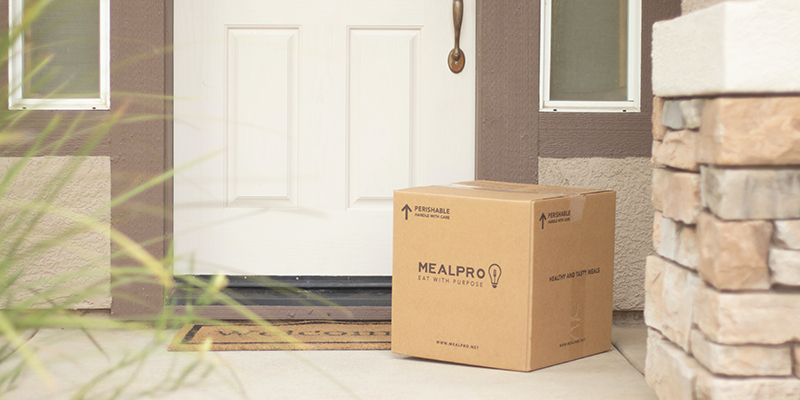 Calculated Method
The calculated eBay shipping method is where you allow eBay to calculate the exact shipping price based on the package weight, dimension, and delivery location.
Choose the "Calculated" method if:
You're new to selling online.
You have little experience shipping across the country.
You don't want to lose money on your initial orders.
Another advantage of choosing the calculated method is that you get to keep the difference in the quoted vs. actual shipping costs. For example, if eBay quotes $12 to ship from Florida to California, but the shipping cost turns out to be $10, you get to keep the extra $2.
Many eBay sellers have discovered that "Calculated" shipping often overcharges buyers.
This can work against you if another seller lists the exact item as yours at the same price but uses another shipping type like flat rate. If their shipping price is lower than yours, you will likely lose out on the sale.
Tip: Make sure you enter the exact package weight and dimensions. eBay calculates shipping prices based on the package details and ZIP codes. That means if you don't enter the correct weight or dimensions, buyers will underpay for shipping, and you'll have to pay the difference.
Flat-rate Method
The "Flat-rate" method allows you to charge a flat, predictable shipping fee no matter where your customer lives. When applied correctly, charging a flat rate can provide you with a competitive advantage in terms of pricing.
That's why experienced sellers who know the demographic and location of their buyers should use flat-rating shipping.
However, the flat-rate method can work against you and deter customers from buying your products if you add too high of a shipping rate. So it's essential to calculate the average shipping cost to avoid losing customers.
Another benefit of using the flat-rate method is that you don't need to know the package details when creating a listing since the shipping costs don't depend on it. You can enter that information when you make the shipping label.
Free Shipping
Free eBay shipping is when the seller absorbs the entire cost of shipping into the listing price.
eBay wants its sellers to offer free shipping and often lists such sellers higher in their search results.
If you use the free shipping method, you need to increase your product prices by adding a margin for the shipping costs. Remember, this may deter customers from buying your products if other sellers list the same product at a lower price.
Another disadvantage of free shipping is that the shipping costs can eat into your margins if the buyer is located far away from you.
That said, the most significant advantage of free shipping is that customers love freebies and often choose a higher-cost product with free shipping over a lower-cost product with an additional shipping cost.
Free shipping also simplifies the online shopping process since buyers don't need to do any mental math to calculate how much they'll spend.
How To Calculate eBay Shipping Costs?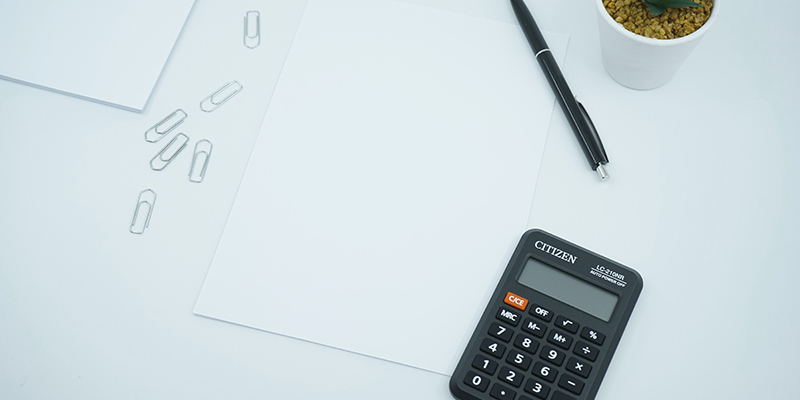 The easiest way to calculate eBay shipping costs is by using the eBay shipping calculator. Follow these steps.
Select "Calculated: Cost varies by buyer location."
Select "Calculate Shipping" located next to "Services."
Add the package type, dimensions, and weight in "Package weight & dimensions." If you're selling an irregularly-shaped item, place it inside a box closest to its size and enter the dimensions.
Enter your ZIP code and handling fees (if any) in the "Your details" section.
Choose "Calculate shipping."
Add the shipping services you wish to offer.
Select "Offer shipping services."
Complete other listing details.
How To Combine Shipping On eBay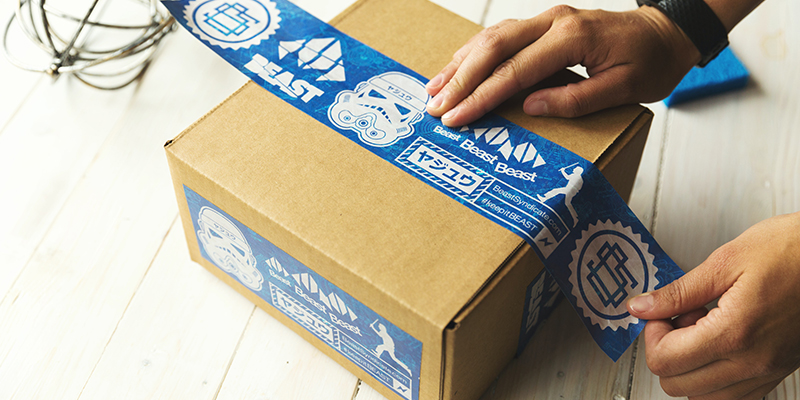 eBay allows sellers to combine shipments and reduce shipping costs when a buyer purchases multiple items. Here's how it works:
Combine eBay Shipping Before The Buyer Purchases Items
If a buyer purchases multiple items from you but hasn't checked out, they can select the "Request total from seller" option in their shopping cart if you have enabled combined invoices for your account.
Here's how you can enable combined invoices in your account:
Go to "Allow combined payments and shipping" on the "Shipping Preferences" page and select "Edit."
Select the period you're willing to accept combined payment for your orders.
Select "Save."
You can then send an invoice for the goods with a single shipping cost by going to My eBay and following these steps:
Select the products you wish to combine into a single invoice in the "Sold" section.
Add shipping price for all the items.
Select "Send Invoice" in the "Actions" menu.
Combine eBay Shipping After The Buyer Purchases Items
If the buyer has purchased and paid for multiple items from you, you can offer a shipping discount by giving them a partial refund from the "Orders" tab in "Seller Hub" or "My eBay."
How To Create And Print An eBay Shipping Label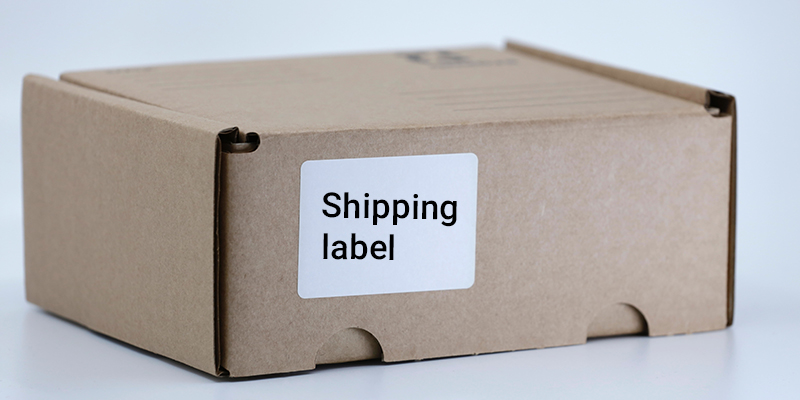 You can create and print shipping labels for USPS, FedEx, and UPS on eBay by following these steps:
Go to the "Orders" tab in "Seller Hub."
Select "Print shipping label" next to the order you wish to ship.
Check your and the buyer's address.
Scroll to the "Package" section and enter the packaging's type, weight, and dimensions.
Select a shipping date from the "Ship on" dropdown.
Choose a shipping service. To use UPS, you must sign up for a free account with the UPS Savings Program for eBay Sellers.
Select additional services you want, such as "Require Signature at delivery" and "Add custom text on the label." Extra fees are applicable for some of these services.
Select how you'll pay for the label. For FedEx and UPS shipping labels, you can pay from the available funds or using your on-file payment method. You can pay for USPS shipping labels with an on-file payment method or your "Processing funds."
Review the details and click "Purchase and print label."
Print your shipping label and click the "Open package slip" hyperlink to create and print a packing slip.
How To Void An eBay Shipping Label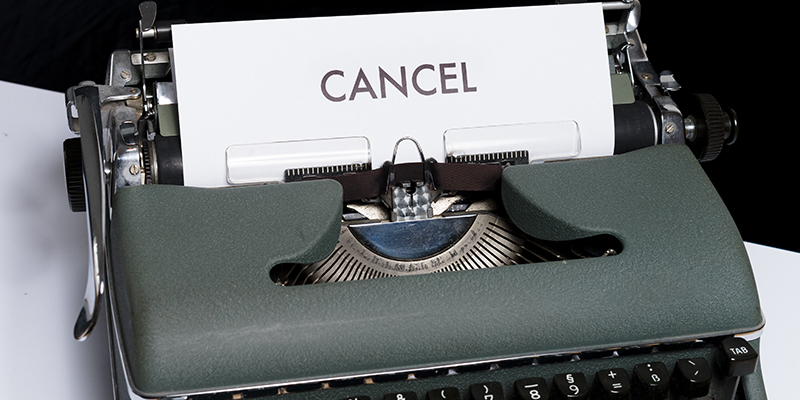 Follow these steps to void an eBay shipping label:
Go to "Manage shipping labels."
Go to the item you wish to void the shipping label for, and click "Actions."
Select "More Actions" and then click "Void."
Select a reason for canceling the shipping label from the dropdown.
Select "Void shipping label" or "Send request."
How To Handle Return Shipping?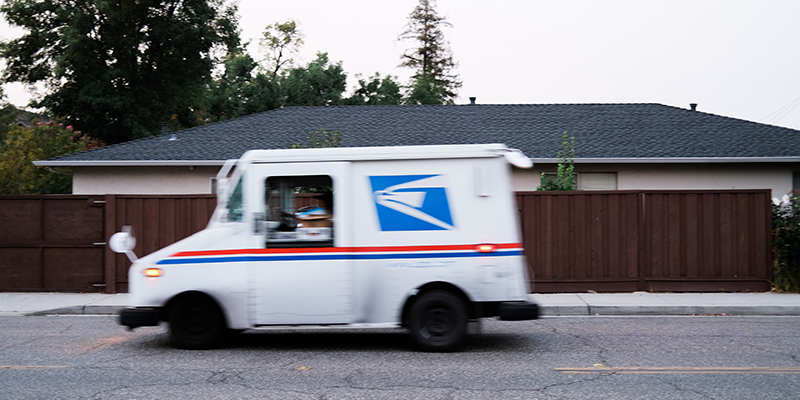 eBay returns are handled by creating an eBay return shipping label for the buyer and refunding the amount paid when the return is received.
However, the exact method of processing a return depends on your shipping policy and the returned item.
If the item arrived in a damaged or faulty condition or didn't match the product description, you're responsible for the return shipping costs, even if you don't offer returns.
If the buyer has changed their mind or ordered incorrectly, your return policy will determine who pays for return shipping.
That's why you must clearly and concisely define your expected return conditions to avoid confusion and loss on returns.
eBay also recommends using a tracked service for returns so that eBay can check the tracking status and step in when things go wrong.
Here's how returns work on eBay:
You'll first receive an email from eBay where you'll see the reason and comments left by the buyer explaining why they have asked for a return.
You can choose one of the four options: "Accept the return," "Give a full refund," "Offer a partial refund," or "Send the buyer a message."
If you accept the return request, you can create and send an eBay shipping label or your own prepaid shipping label to the buyer.
The buyer then sends the item back, and you refund the amount.
What Shipping Supplies To Use And When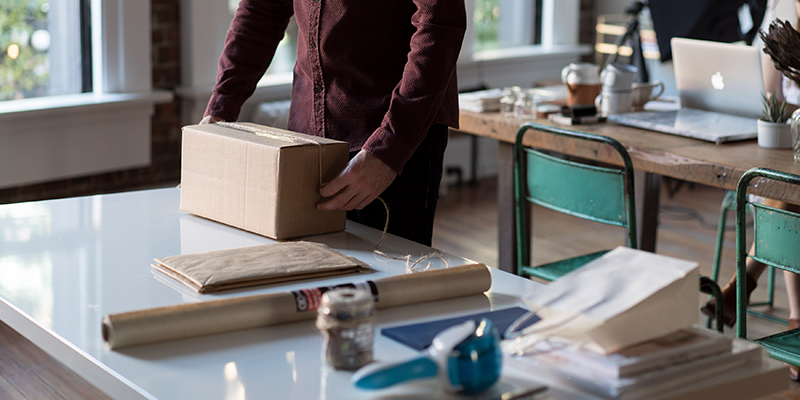 The most commonly used shipping supplies are poly-mailers, padded envelopes, Tyvek envelopes, and boxes.
Here's what they are and when you should use them:
Poly-Mailers
Poly-mailers are tear-proof plastic bags that can be used to ship non-fragile merchandise.
Poly-mailers are lightweight, durable, and cost-effective – ideal for shipping non-perishable and non-breakable items like clothing and other fabrics.
The white, tear-proof, slick plastic bags come in many sizes.
Padded Envelopes
Padded envelopes, also known as bubble mailers or padded mailers, have a layer of thick paper, foam, or bubble wrap for extra protection.
Padded envelopes are mainly used to ship documents, CDs, books, and jewelry. Depending on the size, they can hold up to 70 pounds, but it's best not to stuff items inside them since the envelopes can burst open in transit.
Tyvek Envelopes
Tyvek envelopes are strong, durable, moisture-proof jumbo envelopes that are larger than padded envelopes.
Tyvek envelopes offer protection and security and are cost-effective replacements for cartons. They are suitable for shipping large items such as clothing, blankets, handbags, soft toys, and other goods that don't crush.
Boxes
Boxes, or cartons, are containers made from paperboard that should be used when your item doesn't fit in a poly-mailer or envelope or if it's too heavy.
Besides heavy items, boxes are also used for shipping fragile items. Unlike poly-mailers and envelopes, which have a flat rate, the cost of shipping a box depends on its volumetric weight.
That's why you need to experiment to find the most cost effective box size for your products.
What Is The Cheapest Way To Ship On eBay?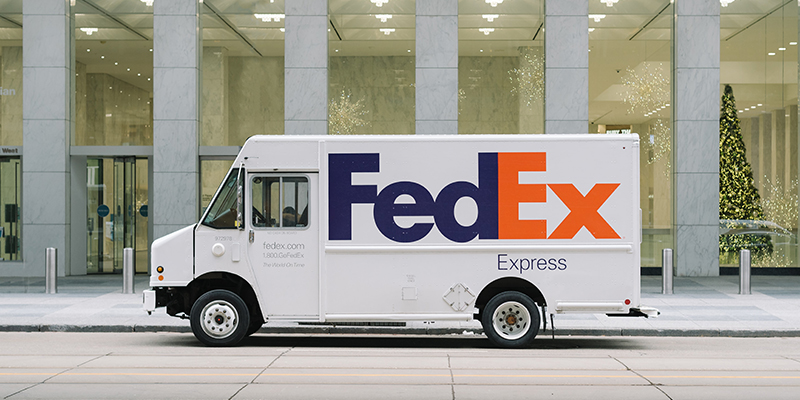 9 times out of 10, the cheapest way to ship on eBay is to use USPS First Class mail and ship your products in a poly mailer.
But you should check UPS and FedEx as well because the shipping rate depends on the item's weight, dimensions and service type.
Here are some ways to reduce shipping costs on eBay:
eBay Standard Envelope
eBay has partnered with USPS to provide a domestic envelope service for items below 3 oz at an inexpensive price.
This service applies to the following specific items:
Trading cards
Coins and currency
Postcards
Stamps
The eBay Standard Envelope service is available on the "Shipping label" page when you sell one of these items.
You save up to 70% of the label costs compared to USPS First Class Package Service. Simply drop off the envelope at regular USPS locations with no acceptance scan required.
USPS
The United States Postal Service (USPS) offers some of the cheapest pricing for packages below 1 lb if you use its First-Class Package service and for parcels below 5 lb if you use its Priority Mail.
USPS offers up to a 30% discount if you create a label through eBay. The best part about USPS is that it's the only carrier offering free residential pick-ups.
Other than that, you also get free flat-rate supplies for Priority Mail and Priority Mail Express.
FedEx
FedEx has competitive pricing for heavy packages. FedEx also offers flat rate 2-Day Air for items up to 10 lbs and is more cost-effective than its slower shipping competitors.
If you use FedEx to create shipping labels from eBay, you can expect discounts of up to 37%. Overall, FedEx has best-in-class commercial rates for heavy cartons.
UPS
UPS is one of the most reliable shipping carriers out there. You can get the following discounts if you use UPS via eBay:
Up to 50% on UPS Ground shipments.
Up to 66% on UPS 2nd Day Air service.
Up to 65% on UPS Next Day Air service.
Editor's note: While USPS is the cheapest shipping carrier in most cases, their reliability is the worst. We have routinely experienced the loss of parcels or delays in shipping times.
What Is The Best Way To Ship Items On eBay
For products that weigh less than 16oz, the best way to ship items on eBay at the lowest price possible is to ship your products in a poly mailer through USPS First Class mail.
If your products are expensive and shipping speed is a concern, then UPS or FedEx are more reliable shipping carriers.
UPS or FedEx Ground shipping are excellent choices for large products that weigh more than 2 lbs. The best and most reliable way to ship your products with a 2 to 3 day delivery window is by using a flat rate express box from either UPS or FedEx.
Tips For Saving On eBay Shipping Costs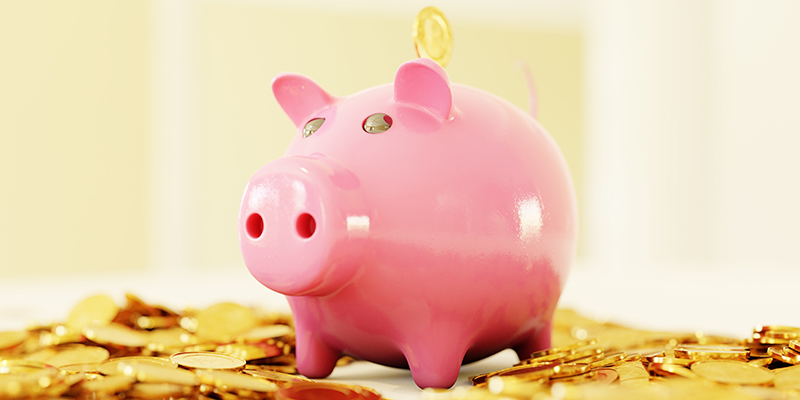 Weigh Items Before Listing
Since shipping costs depend mainly on weight, you should weigh your products on a shipping scale including the box to avoid extra charges.
Even a difference of an inch in the box size or a difference of an ounce in its weight can affect your shipping costs,  especially for heavier items.
To calculate its volumetric weight, you should also measure the carton's height, width, and length.
Once you're used to shipping items, you can estimate the weight and size of the item and packaging and add an extra pound or two to cover any unexpected surcharges.
Buy Packaging And Materials In Bulk
If you do a lot of shipping, you should look into buying packaging and supplies in bulk. You'll often find people offering shipping materials for free on Facebook local groups when they're moving houses.
Besides, UPS offers free shipping supplies. But make sure to use them only when you're shipping with UPS.
Should You Use eBay Shipping?
You should always use eBay shipping for your eBay sales in order to qualify for the eBay seller protection program. In addition, eBay's negotiated discounts allow you to save up to 50% on your shipping costs.
Overall, running an eBay store isn't for everyone. But if you have found success, understanding how the shipping process works is crucial.
Remember that whichever eBay shipping method you choose, focus on profitability and always keep the customer in mind. After all, a happy customer is a loyal customer.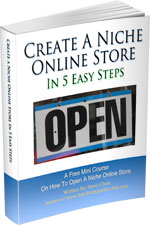 Ready To Get Serious About Starting An Online Business?
If you are really considering starting your own online business, then you have to check out my free mini course on How To Create A Niche Online Store In 5 Easy Steps.
In this 6 day mini course, I reveal the steps that my wife and I took to earn 100 thousand dollars in the span of just a year. Best of all, it's free and you'll receive weekly ecommerce tips and strategies!
Note: This post above may contain affiliate links, which means that I may receive a commission if you make a purchase when clicking a link. Please consult our privacy policy for more information.
Related Posts In Shipping & Fulfillment
About Steve Chou

Steve Chou is a highly recognized influencer in the ecommerce space and has taught thousands of students how to effectively sell physical products online over at ProfitableOnlineStore.com. 

His blog, MyWifeQuitHerJob.com, has been featured in Forbes, Inc, The New York Times,  Entrepreneur and MSNBC.  

He's also a contributing author for BigCommerce, Klaviyo, ManyChat, Printful, Privy, CXL, Ecommerce Fuel, GlockApps, Privy, Social Media Examiner, Web Designer Depot, Sumo and other leading business publications.

In addition, he runs a popular ecommerce podcast, My Wife Quit Her Job, which is a top 25 marketing show on all of Apple Podcasts. 

To stay up to date with all of the latest ecommerce trends, Steve runs a 7 figure ecommerce store, BumblebeeLinens.com, with his wife and puts on an annual ecommerce conference called The Sellers Summit.  

Steve carries both a bachelors and a masters degree in electrical engineering from Stanford University. Despite majoring in electrical engineering, he spent a good portion of his graduate education studying entrepreneurship and the mechanics of running small businesses.