This post will evaluate Shopify Shipping versus other paid shipping software solutions to handle your shipping and fulfillment logistics. You'll learn why Shopify Shipping is actually quite expensive even though it's technically free.
If you run an ecommerce business selling physical products online, you are responsible for shipping and delivering your orders to the end customer in a timely fashion.
Especially if you run a small online store, you likely don't have the sales volume to justify paying for a 3rd party fulfillment center.
As a result, you must handle your own shipping logistics in the early stages of your business.
But the problem with managing your own shipping and fulfillment is that it gets complicated and tedious fast without the right software.
If you are on Shopify, Shopify offers its own shipping software that is totally free to use and available right away for every Shopify pricing plan.
This software is called Shopify Shipping and it's the "default and easy option" for Shopify merchants. But as you'll learn in the article below, what's cheap and easy can ultimately cost you a lot of money.
Get My Free Mini Course On How To Start A Successful Ecommerce Store
If you are interested in starting an ecommerce business, I put together a comprehensive package of resources that will help you launch your own online store from complete scratch. Be sure to grab it before you leave!
What Is Shopify Shipping?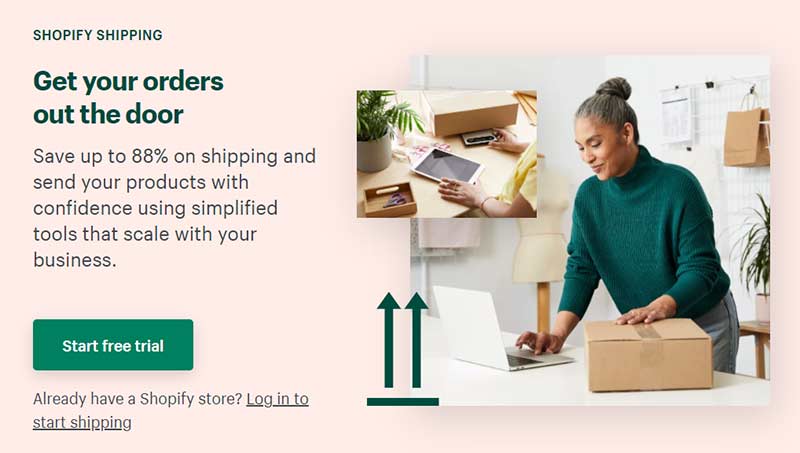 Shopify shipping is a built in set of tools that allows you to quickly calculate real time shipping rates, buy and print shipping labels in bulk and track all of your shipments online.
Shopify shipping is free for all Shopify users on every Shopify pricing plan and it's the default shipping management software for all merchants.
However, Shopify shipping only works with the following carriers in the United States, Canada and Australia.
Fulfillment location
Shipping carriers
United States
USPS
UPS (not available in Puerto Rico)
DHL Express (continental United States only)
Canada
Canada Post
Australia
Sendle
As a result, if you fulfill orders in any other country, you will need another solution.
How Shopify Shipping Works

Shopify has partnered with USPS, UPS, DHL, Canada Post and Sendle to offer discounted rates on their shipping services.
These discounts are already built into Shopify Shipping and are automatically applied when you print your shipping labels.
In addition to lower prices, Shopify Shipping allows you to process orders efficiently directly on the Shopify admin page.
For example, you can print shipping labels in bulk at the click of a button with prepopulated package weights based on your product specifications to save you time.
In addition, tracking information is automatically sent to the end customer so they can track their shipments. If you ship internationally, Shopify Shipping can also be used to create customs forms and calculate customs duties as well.
Shopify Shipping is 100% free with any Shopify account.
The Key Benefits Of Shopify Shipping
Overall, the key benefits of Shopify Shipping can be summarized in the table below.
Free To Use – Shopify Shipping is included out of the box for free on all plans. There's no installation required.
Easy To Setup – Shopify is known for its clean and easy to use interface and Shopify Shipping is no exception. Setup is quick and easy.
Discounted Shipping Rates – Shopify has negotiated special shipping discounts for Shopify merchants. More on this later.
Bulk Label Printing – Shopify Shipping is compatible with popular label printers to quickly print shipping labels in bulk.
Real Time Shipping Quotes – Shopify is tightly integrated with USPS, UPS and Canada Post so you can get accurate shipping quotes at checkout based on item weight.
Direct Integration With Shopify – You can ship your orders directly in Shopify's backend. There's no need to login to a 3rd party website.
Shipping Is Charged On Your Shopify Bill – Instead of paying a separate bill for your shipping costs, it's all charged under the same monthly Shopify subscription invoice.
Shipping Insurance – Shopify Shipping allows you to buy up to $5000 of insurance coverage on US shipments.
Address Checker – Shopify checks and flags addresses that have been entered incorrectly or don't exist.
Shopify Shipping's Discounted Rates

Shopify Shipping advertises up to a 71% discount on shipping for USPS, UPS, DHL, Canada Post and Sendle. But the key thing to realize is that these discounts are based on the "walk in price".
If you were to physically walk in to a UPS store, you would pay a much higher rate because it's priced for a one off shipment. But no one in ecommerce ever pays the "walk in rate" ever!
Just for signing up for a free account at UPS, you instantly get discounts on your shipping when you print labels online.
For example, our express shipping rates for UPS are almost 60% off the "walk in price" and we don't do that much volume.
Regardless, Shopify Shipping can save you money as a brand new seller and the level of savings increases with higher Shopify pricing plans.
I pulled the following table directly off of Shopify's website. Take these discounts with a grain of salt because they are calculated based on very favorable scenarios.
In other words, you'll never see discounts this high in practice. In addition, shipping prices fluctuate very often.
Regardless, this table can give you an idea of how much you can save depending on your Shopify plan.
Editor's Note: I'm fairly confident that Shopify's negotiated USPS discounts in the table below are exaggerated. USPS generally does not allow much price negotiation unless you are Amazon:).
Shipping carrier
Basic
Shopify
Advanced
USPS
Domestic shipping
Up to 64.5%
Up to 88.5%
Up to 88.5%
International shipping
Up to 5%
Up to 6.5%
Up to 10.4%
UPS
Domestic shipping
Up to 66.53%
Up to 66.86%
Up to 67.20%
International shipping
Up to 77.13%
Up to 77.13%
Up to 77.13%
Standard shipping to Canada
Up to 44.47%
Up to 44.47%
Up to 44.47%
DHL
International shipping
Up to 71.5%
Up to 73.9%
Up to 76%
Canada Post
Domestic shipping
Up to 12.9%
Up to 19%
Up to 26%
Shipping to the US
Up to 24%
Up to 27%
Up to 28.1%
International shipping
Up to 45%
Up to 50%
Up to 52.6%
Sendle
Domestic shipping
Up to 16.13%
Up to 16.13%
Up to 16.13%
International shipping
Up to 44.24%
Up to 44.24%
Up to 44.24%
As your order volume grows, you should consider using your own UPS, USPS and DHL shipping accounts to establish a history with these companies.
Once you've established a track record for shipments, you can then negotiate lower rates than Shopify Shipping by pitting multiple carriers against one another.
For our store, we price match and renegotiate our UPS and FedEx rates quite often which usually results in lower negotiated rates than Shopify Shipping.
The Downsides Of Shopify Shipping
Overall, Shopify Shipping is a great starter shipping tool and it's not bad for the price because it's free.
But here are the downsides to Shopify Shipping.
Process Shopify Orders Only – Shopify Shipping only works for Shopify orders, period. If you only sell on Shopify, this might not be a big deal. But if you sell on Amazon, Etsy, Ebay or Walmart, you'll need another solution.
Poor International Support – Shopify Shipping only works for the US, Canada and Australia. Technically, Australia is not well supported since they only integrate with Sendle:) If you fulfill in other countries, you are basically out of luck.
Limited Bulk Printing Capability – Shopify Shipping only allows you to print 20 labels at a time which is extremely limiting. Again, this limitation might be ok for a very small shop, but this is a deal breaker for any reasonably sized store.
No Automation – Shopify Shipping is great for printing a small number of vanilla shipping labels. But other services allow you to create automated printing rules and automation. For example, Shipping Easy allows me to batch ship all packages to California of a certain weight with FedEx One Rate at the push of a button.
No Letter Package Support – If your envelope is thinner than .25 inches, you can't use Shopify Shipping.
No Large Package Support – If the total dimensions of your package (length + width + height) are greater than 84 inches, you can't use Shopify Shipping.
No Irregular Package Support – If your package is not rectangular, you can't use Shopify Shipping.
No FedEx Integration – Shopify Shipping does not integrate with FedEx.
The Deal Breaker – Why You Shouldn't Use Shopify Shipping

Out of all of the disadvantages above, the biggest deal breaker (in the United States) is the lack of FedEx support.
As you run your ecommerce store, you'll find that the cheapest, express shipping option is going to be FedEx One Rate for many of your packages (depending on what you sell).
If you can fit your order into one of FedEx One Rate's Tyvek bags or boxes, FedEx One Rate will be cheaper than USPS Priority Mail and most UPS shipping options and it's fast and reliable too!
In addition to the lack of FedEx support, the 20 shipping label limitation is also a huge deal breaker for an online store doing any sort of volume.
Finally, if you reside in any country outside of the United States and Canada, Shopify Shipping is a no go because there's no built in shipping carrier support.
If any of these limitations apply to you, then you MUST sign up for a 3rd party shipping software service!
How Much You Can Save With FedEx As An Option

Here's a fact that most shipping services will not tell you. The only way to get lower shipping rates is to pit competing services against one another.
Once your store is shipping over a few hundred packages per month, you can take your UPS bill, show it to a FedEx rep and have them beat it.
Then, you take the new FedEx quote back to your UPS rep and have them beat it.
This process continues until one carrier refuses to match the competing price.
You should conduct this negotiation process at least once per year and you'll almost always end up with a better deal. In fact, we routinely switch from FedEx to UPS and back on a regular basis depending on who is cheaper.
Some years FedEx is willing to negotiate more. Other years, UPS is more desperate for your business. It all depends.
But if you hamstring yourself to one carrier, you will always pay more. I guarantee it!
FedEx One Rate will save you money as well. Right now, FedEx One Rate is the cheapest way to get 2 day shipping nationwide if…
You can fit your order in a FedEx One Rate Tyvek bag.
Your order is over 2lbs and it fits in a FedEx One Rate medium box.
USPS Priority mail is the closest in pricing to FedEx One Rate but it's far less reliable and slightly more expensive.
For example, shipping a FedEx Tyvek bag across the country costs us $9.20 for 2 day shipping. But an equivalent USPS Priority Mail bag would cost us $12.
Bottom line, the secret to low shipping prices is flexibility and the willingness to negotiate!
Shopify Shipping Alternatives
Even though Shopify Shipping is free with any Shopify subscription, you will lose money in the long run by paying higher shipping rates.
The lack of FedEx support prevents you from using FedEx One Rate which is a deal breaker for a lot of ecommerce shops.
In addition, the amount of time wasted with the "20 label at a time" printing limitation will ruin your productivity.
Finally, if you sell anywhere outside of Shopify, you will need a Shopify Shipping alternative. And if you reside outside of the US and Canada, Shopify Shipping is non starter.
As a result, you must sign up with a 3rd party shipping service as soon as you can. Every service mentioned below offers the same or better discounts as Shopify Shipping without the limitations.
Alternative #1: ShippingEasy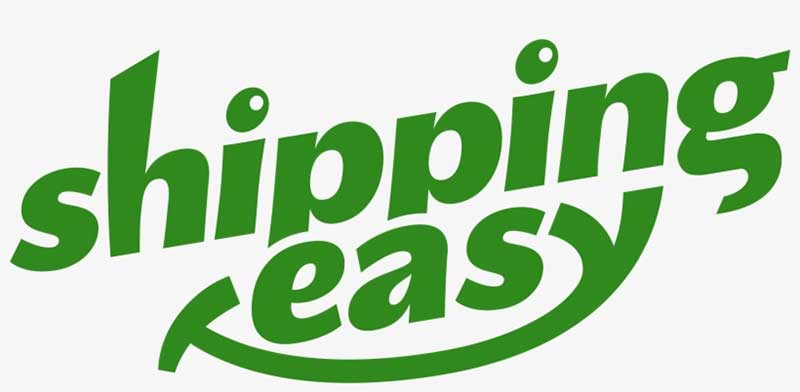 ShippingEasy is my number one recommendation for new merchants on a budget in the United States because they have the cheapest starter plan.
For just $5/month, you can send up to 50 shipments per month and have access to the same or better shipping discounts as Shopify.
In addition, you can integrate Shipping Easy with practically every shopping cart and marketplace including
Amazon
Ebay
Etsy
Walmart
Wish
Bonanza
Jane
NewEgg
Yahoo
Reverb
TopHatter
Sears
Eleventh Avenue
Jet
Sassy Steals
Auctiva
Powersports
The only downside to Shipping Easy is that it has limited international support. The list of carriers is limited to
But if you only plan on selling in the US initially and you sell on marketplaces like Amazon, Etsy and Ebay, then ShippingEasy is your most economical choice.
Alternative #2: ShipStation

ShipStation is probably the most complete shipping software solution but it costs a little bit more to start.
For $9/month, you can make up to 50 shipments per month. In addition, ShipStation has every feature that ShippingEasy and Shopify Shipping has and more.
The primary advantage of ShipStation is their International carrier support.
Unlike Shopify Shipping and ShippingEasy, ShipStation supports practically every carrier in Australia, Canada, France, New Zealand, United Kingdom and the United States!
They also support every major shopping cart and marketplace worldwide. Overall, ShipStation is the market leader when it comes to shipping software and is highly recommended.
When To Make The Switch To A Shopify Shipping Alternative
As a brand new Shopify store owner, it's perfectly fine to start with Shopify Shipping because it's free and easy.
To set it up, you need to update your shipping address in the Shopify backend and add the shipping services you want to support.
For most new sellers in the US, the combination of USPS and UPS are good enough to start.
Then, you should include a weight for every product that you sell in your store to calculate real time rates.
To make the real time shipping calculation more accurate, you should also set the weight and dimensions of your packaging materials by creating a "default package" in Shopify Shipping.
Shopify will use these dimensions (and weight) to calculate the true shipping cost for customers.
Note: Shopify only allows 1 default package dimension so the real time cost may not be accurate. If you need more flexibility on box sizes, you'll need to use 3rd party shipping software.
Finally, you'll need to purchase a supported label printer and you're ready to ship. Here's a list of compatible printers!
Dymo LabelWriter 4XL
Rollo label printer
Brother QL-1110NWB label printer
Once your store is generating a few hundred shipments per month, or if you plan on selling on multiple marketplaces, you should switch to either Shipping Easy or ShipStation
At this point, you should also get a dedicated shipping rep at both UPS and FedEx and start the negotiation process.
A subscription to a 3rd party shipping app will typically cost you between $5/month and $100/month but the long term savings will easily be worth it!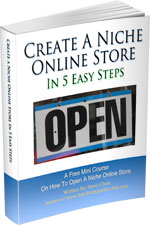 Ready To Get Serious About Starting An Online Business?
If you are really considering starting your own online business, then you have to check out my free mini course on How To Create A Niche Online Store In 5 Easy Steps.
In this 6 day mini course, I reveal the steps that my wife and I took to earn 100 thousand dollars in the span of just a year. Best of all, it's free and you'll receive weekly ecommerce tips and strategies!
Note: This post above may contain affiliate links, which means that I may receive a commission if you make a purchase when clicking a link. Please consult our privacy policy for more information.
Related Posts In Shipping & Fulfillment
About Steve Chou

Steve Chou is a highly recognized influencer in the ecommerce space and has taught thousands of students how to effectively sell physical products online over at ProfitableOnlineStore.com. 

His blog, MyWifeQuitHerJob.com, has been featured in Forbes, Inc, The New York Times,  Entrepreneur and MSNBC.  

He's also a contributing author for BigCommerce, Klaviyo, ManyChat, Printful, Privy, CXL, Ecommerce Fuel, GlockApps, Privy, Social Media Examiner, Web Designer Depot, Sumo and other leading business publications.

In addition, he runs a popular ecommerce podcast, My Wife Quit Her Job, which is a top 25 marketing show on all of Apple Podcasts. 

To stay up to date with all of the latest ecommerce trends, Steve runs a 7 figure ecommerce store, BumblebeeLinens.com, with his wife and puts on an annual ecommerce conference called The Sellers Summit.  

Steve carries both a bachelors and a masters degree in electrical engineering from Stanford University. Despite majoring in electrical engineering, he spent a good portion of his graduate education studying entrepreneurship and the mechanics of running small businesses.