Right now, selling on Amazon is almost too easy. All you have to do is find a product with good margins/demand, list it on Amazon, and it will eventually sell because Amazon's audience and reach is so vast.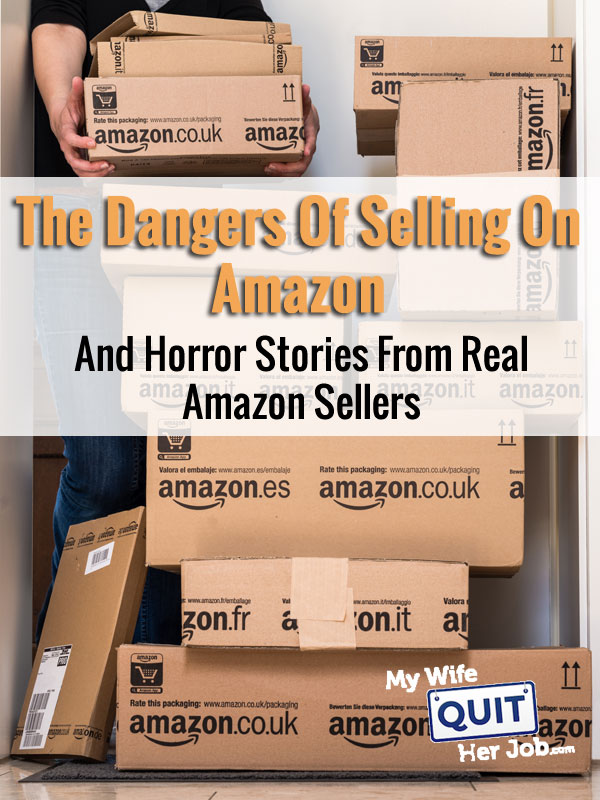 When my wife and I first started selling on Amazon last year, we sold over 60 units in a matter of 8 days with just 3 products listed online with no reviews. Amazon is seriously that powerful.
But with any business with low barriers to entry, there's always going to be a ton of competition. Right now, with all of the various Amazon courses and tutorials out there pushing private label selling, Amazon is slowly getting flooded with a bunch of me too sellers.
Don't get me wrong, the market is still far from saturated but I foresee Amazon turning into another EBay in a few years or so. In fact, I'm already seeing a few warning signs which I'll describe in this post.
To me, Amazon is like a drug, a drug that promises you quick sales in a short period of time while making you addicted and dependent on their marketplace.
When I interviewed various ecommerce business owners, there were 2 main schools of thought.
Go all in and ride the Amazon wave for as long as it lasts.
Proceed with caution, think long term, and divert some resources to your own branded site.
Sales and revenue might be great right now, but things can turn on a dime and you have to make sure you have a fall back plan just in case…because Amazon doesn't really care about you.
The best advice I can give is that you place at least 20% of your resources on your own branded platform instead of going all in on Amazon. Or else here's what could happen…
Note: The following are real stories that either I or my close colleagues have experienced first hand from selling on Amazon. While Amazon is great way to make money right now, you have to be careful and not put all of your eggs in Amazon's basket.
Amazon May Ban You For Factors Beyond Your Control

If you do a little Google searching, you can easily find stories of Amazon entrepreneurs losing their businesses practically overnight. But as with anything on the Internet, I like to take everything I read with a grain of salt.
After all, the seller could have sold counterfeit goods or violated Amazon's terms of service and got banned for legitimate reasons.
For this article, I decided to do some of my own research and reached out to a few banned Amazon sellers for their side of the story.
Long story short, after talking to several sellers, one common theme emerged. The threat of getting banned is quite real, can happen unexpectedly, and often times can be out of one's control.
In fact, the #1 number threat of getting your Amazon seller's account revoked is by getting a string of negative feedback on product quality policy violations.
I also learned that there are supposedly "negative feedback" services out there that will leave an array of bad seller feedback for a nominal fee.
But anecdotes aside, I reached out to a few 6 and 7 figure sellers who had been banned on Amazon and here's what they had to say.
The first seller was making over $1.5 million in sales over the last few years and was suspended for product quality policy violations.
Out of over 8000 products that were shipped that year, six customers complained to Amazon that their product arrived used or damaged. In addition, a small percentage of customers also listed the item as "defective" or "didn't match the listing" as their return reason.
First off, all of the products cited were brand new and the listings all accurately matched the products being sold. (I took the seller's word for it)
But here's where it gets interesting. According to Amazon's policies on return shipping.
When you return an item using the Online Returns Center, and the reason for return is not a result of an Amazon error, the cost of return shipping will be deducted from your refund unless your item qualifies for a free return.
Amazon's policies always favor the buyer in almost all cases. And savvy customers are well aware that customers can bypass return shipping fees by stating their product arrived damaged or that it did not match the listing.
So let's say Joe Schmoe wants to make a return and doesn't want to pay for return shipping. Why not just mark it as defective or inaccurate? There's no penalty for the buyer and the seller has everything to lose.
Side Note: One time, a buyer purchased a bunch of our napkins, used them for a party and soiled them, and then returned them for a full refund stating that the item was not as expected. We had to eat the cost.
This particular seller had metrics that never fell below targets (98%+ positive feedback, 99%+ on time delivery, 99%+ tracking information, .11% defect rate, 0.00% cancellation rate, and fast customer response times). He's had less than five A-Z claims ever and the majority of which were immediately refunded.
While no one will ever know the true reason why he was banned, the upshot was that he was stuck with $180,000+ in liabilities and $350,000+ in retail merchandise in stock that he could not move.
Amazon froze over $10,000 in his account for months and he had to lay off 1/3 of his staff.
Moral of the story: Never depend on Amazon, eBay, NewEgg, Rakuten, or any other marketplace as your primary stream of revenue because your business can literally disappear overnight. These companies can close accounts for any reason, including but not limited to complaints of any kind, policy violations that may not be valid or eliminating you as a competitor to make higher profits.
Focus on multi-channel selling with your own store/site at the forefront to ensure you can never be "deleted".
Other Sellers Will Copy You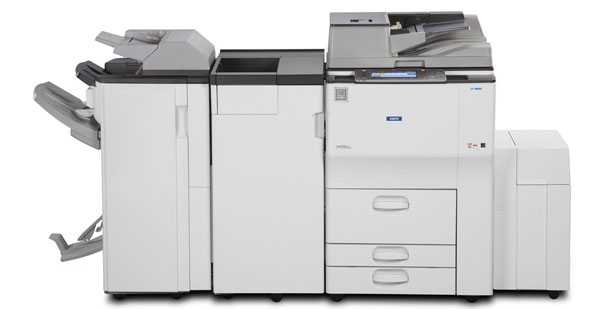 I actually have my own personal horror story to share here after only selling on Amazon for a year. A few months ago, I was checking up on my listings when I noticed that products from our online store were being listed on Amazon without our permission.
When I took a closer look, I discovered that a seller under the name "bee" had stolen all of our product photos and all of our product descriptions and were selling our items on Amazon!!!
They literally ripped everything off! They stole our photos, our verbiage and even our product numbers. It was wholesale piracy on a large scale with over 400 SKUs.
When we sent an email to Amazon, they sent us an automated response asking us for documentation on each and every product to show proof that we owned the photos and descriptions.
To put together a thorough response would have taken a ton of work and time and we were unable to get a human to take care of this for us. Fortunately, we politely reached out to the vendor and they took everything down without a fight.
But what if they refused? We could have been mired in a battle for months and forced to navigate through a series of automated responses for over 400 products.
While it's easy for a customer to file a complaint on a seller, it's much harder for a seller to file a complaint against another seller. Be aware!
Other Sellers Will Hijack Your Listings With Copycat Goods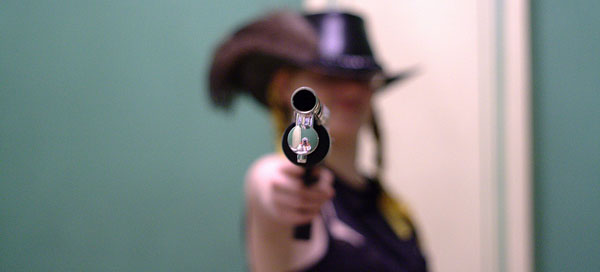 While getting all of your products copied and stolen doesn't happen very often, there is rampant piggy backing of Amazon listings happening all the time.
Even if you sell a private labeled product under your own brand and ASIN (Amazon product number) on Amazon, there is nothing stopping another seller from piggy backing on your listing and undercutting you on price with a counterfeit item.
For example, let's say I sell linen napkins that are clearly labelled with my own brand and label. An unscrupulous seller could sell poorer quality linen napkins under my same Amazon product number and undercut me on price even though it's not the same item.
In the worst case scenario, a customer might buy this counterfeit product, be unsatisfied with the quality and leave bad feedback on my product even though it's counterfeit!
The best way to fight this is to actually purchase the product yourself as a customer and then file an AtoZ complaint against the fraudulent seller.
What a pain in the butt!
Conclusion
As with all things in life, if something sounds too good to be true, then there will always be unseen disadvantages. Don't get me wrong. There is still a ton of opportunity to be found from selling on Amazon.
But I caution you to not put all of your eggs in one basket.
With Amazon, you do not own the platform. You do not own your own brand. You can be banned at any time. And there are unscrupulous sellers and customers everywhere.
Spend at least a portion of your time and resources on your own branded platform to ensure the long term longevity of your business.
Do you have any Amazon horror stories to share? Please tell me in the comments below.
photo credit: Photography is dangerous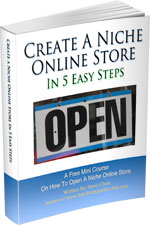 Ready To Get Serious About Starting An Online Business?
If you are really considering starting your own online business, then you have to check out my free mini course on How To Create A Niche Online Store In 5 Easy Steps.
In this 6 day mini course, I reveal the steps that my wife and I took to earn 100 thousand dollars in the span of just a year. Best of all, it's absolutely free!
Note: This post above may contain affiliate links, which means that I may receive a commission if you make a purchase when clicking a link. Please consult our privacy policy for more information.
Similar Posts
Have you read these?