Once every month, I meet with a small ecommerce mastermind group and discuss various strategies to improve our businesses.
If you are not participating in a mastermind group of some kind, I highly recommend that you join one or form your own.
No matter how good or how smart you are, there is always something that you are not doing or thinking about. And for me, I learn something new after every session. In fact, this particular post was inspired from my last meeting.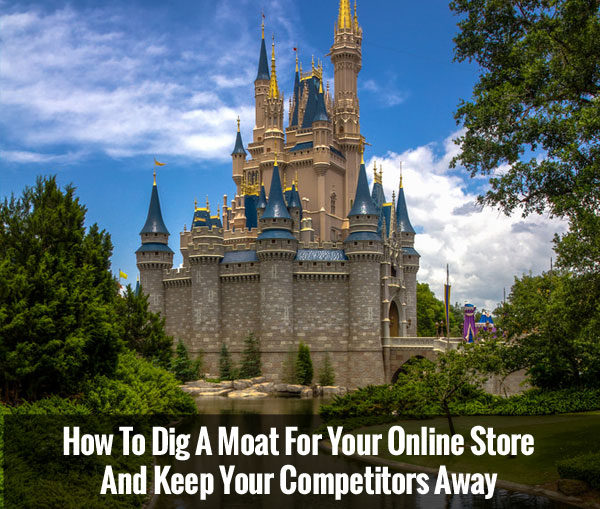 Today I want to talk to you about my fears and my doubts regarding the future of my online businesses.
Yes, you heard that correctly. When it comes to my online store and my blog, every now and then I get a little scared.
No matter how well your business is doing or how well it is perceived, every business owner has doubts and I'm certainly no exception.
While I try to maintain an accurate portrayal of what it's like to run my online store on this blog, sometimes readers get the false impression that it's always smooth sailing all the way. But it's not…
Competition Is Everywhere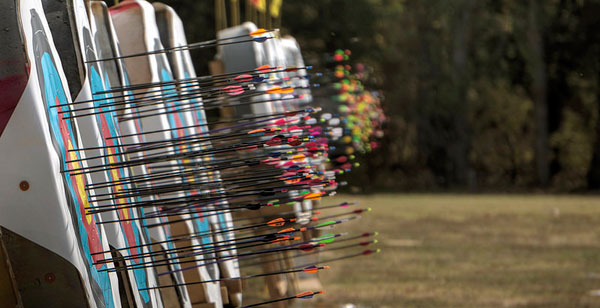 Here's the truth about running an online store. As a small business owner, I am constantly defending my turf. New competitors are popping up every day and my job is to beat them back.
In my last mastermind session, we also joked about how we're all living in constant fear of Amazon and Google.
When you own your own website and store, chances are that you derive a lot of business from Google search.
Well what if the Google search spigot were to all of a sudden stop supplying an endless stream of customers?
If you sell on Amazon or Ebay, what if you unexpectedly get banned from selling on their platform ever again?
What if a bunch of random people start selling knockoffs of your products for half the price?
What if someone hijacks your product listings on Amazon with counterfeit product?
What if a group of competitors buy up your products and purposely leave negative reviews?
This stuff happens everyday and I've heard countless stories from people losing the majority of their revenues overnight because of an unhealthy dependence on 3rd party platforms.
In the past, I've talked about how owning your own website is one of the keys to success and that relying on Amazon or Ebay for 100% of your sales is risky as hell.
But owning your own website is also not enough. You have build a castle and a moat so other people can not enter in your space.
You have to have contingency plans in place in case a Google or an Amazon decides to ruin your day. Here are some ways to create high barriers to entry for your online store.
Sell Your Own Branded Products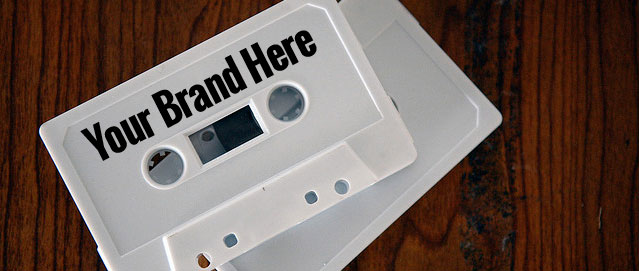 Most people who become interested in ecommerce are initially attracted to dropshipping and I completely understand why. There's something nice about taking orders online, sitting back and letting someone else carry inventory and ship product.
But dropshipped stores have the worst barriers to entry out of all the ecommerce business models. Since someone else is doing most of the work, your margins will be much lower. And because you are selling other peoples' products, there's nothing to stop someone else from selling the exact same products at a lower price.
You have very little control over your pricing and supply which leads to a lot of fear, uncertainty and doubt. If I were running a pure dropshipped store today, my neurotic self would probably drive my wife crazy.
One way to take control of your shop is to start carrying your own branded products. While this may sound scary, carrying your own brand doesn't necessarily mean that you have to design and create your own products from scratch.
In fact, certain manufacturers will allow you to slap your brand on an existing product and call it your own. This practice is called white labeling.
When you own your own brand, no one else can sell that exact same product which gives you pricing, supply control and drastically increased margins.
Sell In Multiple Marketplaces

When it comes to selling online, there are many distinct marketplaces to choose from which generally do not overlap with one another.
For example, some people go straight to Amazon for their shopping needs and don't even bother looking anywhere else. As a result if you are not selling on Amazon, you could be missing out on a large pool of customers.
Similarly, some people go straight to Google and like to search online.
Some people like using Google Shopping.
Some people go straight towards their favorite comparison shopping engine like Nextag or Pricegrabber.
Some people love going on EBay for bargains.
If you are focusing all of your efforts on a single channel and one channel fails, you're in trouble. These days, it pays to expose your brand to as many markets as possible that make sense for your business.
Ultimately, the core of your business should be anchored with your own branded website while experimenting with marketplaces like Amazon or EBay for additional revenue generating opportunities.
Gather Emails

While your Amazon listings and Google rankings may fluctuate from month to month, the one thing that these two services can not takeaway is your customer list. Make sure that you are gathering emails at every possible opportunity.
This past Black Friday was incredible for our store because we ran a special sale exclusively for our email list. We didn't need any traffic from Google or Amazon. Large numbers of customers flocked to our website because we sent out a single email to a list of highly targeted recipients.
And because these customers already knew about our brand, the conversion rate was extremely high.
Make sure you establish a line of communication between you and your fans who know and respect your brand. This can be done via email, Twitter, Facebook or any popular social media platform.
My favorite weapon of choice is email! (We use Aweber)

Establish Relationships With B2B Customers

One of my key takeaways from my last mastermind meeting was that I need to put more emphasis on my B2B customers. For my wedding linens business, my customer base is composed of 3 types of buyers.
The Individual Consumer – These customers buy a bunch of hankies or linens for their wedding and are generally one time customers.
The Crafter – These customers buy our handkerchiefs for various arts and crafts and generally come back on a regular basis with small orders.
The Event Planner – These customers purchase our products in large volumes and come back for more on a regular basis.
Out of the above, which customers do you think are the most valuable from a business standpoint? Which customers above would help a business form an impenetrable moat and result in more predictable revenues?
Up until this point, we have not been doing a great job of trying to acquire new B2B customers. But here's the thing.
Our B2B customers are very loyal, consistent and predictable. Even if Google were to reduce our search traffic to zero, we'd still have these customers.
Plus, they provide a significant source of revenue for our business.
Ecommerce Is Evolving
When it comes to running any business, it's not a set it and forget it endeavor. While I would love to just sit back, do nothing and collect paychecks all day, I have to constantly worry about building a larger moat for our business.
But this is what makes business fun and I love the challenge. How are you building a moat for your business? Please let me know in the comments section!
photo credit: w4nd3rl0st (InspiredinDesMoines) PeterThoeny ydhsu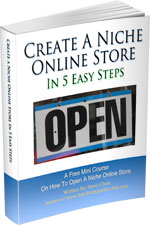 Ready To Get Serious About Starting An Online Business?
If you are really considering starting your own online business, then you have to check out my free mini course on How To Create A Niche Online Store In 5 Easy Steps.
In this 6 day mini course, I reveal the steps that my wife and I took to earn 100 thousand dollars in the span of just a year. Best of all, it's absolutely free!
Note: This post above may contain affiliate links, which means that I may receive a commission if you make a purchase when clicking a link. Please consult our privacy policy for more information.
Similar Posts
Have you read these?