You've probably heard the popular saying that "if you teach a man to fish, you can feed him for a lifetime". And if you apply that same saying to business, you get…
If you rely on a single company for all of your sales, then that company owns you.
Every time Amazon changes one of its policies, I always get a flood of emails from people who have had their businesses completely ruined.
Just the other day I had a reader email me that he invested $200K in inventory for the holidays when Amazon suspended his product listing. Now he has no place to sell his products.
People who used to rely on paying for reviews to boost their Amazon listings no longer know how to launch their next product.
Here's the thing.
If you want to be successful in business, you have to learn how to generate your own sales. And, you also need redundancy.
You need multiple sales channels.
You need multiple sources for your products.
You need multiple marketing channels.
If you rely on any single thing, then you are opening yourself up for long term disaster.
Even if you're doing incredibly well selling on Amazon right now, you need to understand that the skills required to run an Amazon business are only a small subset of the skills required to run a successful ecommerce store.
Amazon does almost all of the heavy lifting for you. It's very easy to become addicted and that's what they are counting on.
Here's why Amazon sucks when it comes to running a long term ecommerce business and why relying on Amazon is limiting your sales big time.
Editor's Note: The key to succeeding in ecommerce is to diversify. Here's a list of Amazon alternatives to consider!
Get My Free Mini Course On How To Start A Successful Ecommerce Store
Are you interested in creating a strong, defensible brand for your products? If so, I put together a comprehensive package of resources that will help you launch your own online store from complete scratch. Be sure to grab it before you leave!
Email Marketing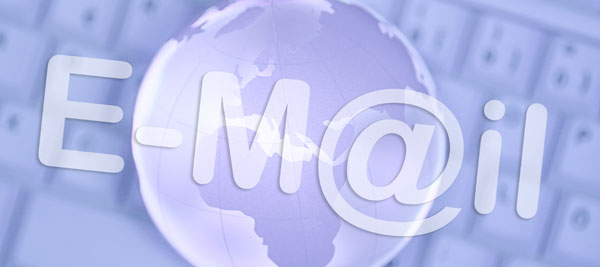 Have you ever noticed that Amazon doesn't allow you to cross sell your products via email? They also don't allow you to contact your customer for any purpose other than to follow up with an order.
When you can't contact your customers past the initial sale, you are missing out on a fundamental concept of business success…Repeat customers!!
Looking at my sales stats for the holiday season so far, over 21% of my sales have come from repeat customers that I contacted via email. 21%!!!
This is not even counting the sales from retargeted ad campaigns.
Here's a sampling of the automated email marketing campaigns that I'm running on my own shop that Amazon does not allow you to do.
Pre-Purchase Email Campaign – Any time a customer lands on my site, I try to collect an email with some sort of freebie.

Right now, I'm giving away 2 different ebooks depending on what product a customer is looking at. In addition, I'm also running a free plus shipping handkerchief offer.

Once I have a customer's email, I place them on a 4 month email sequence that goes out once a week. A customer may not make a purchase from us right this second but they will buy from us when they are ready.

Cross Sell Campaign – Any time a customer browses a product but does not checkout, I send them an email with links to that exact same product along with a list of product suggestions.

This nice little reminder pushes customers to return to the shop and buy additional items. Amazon does this too but the email is often filled with competitors' items mixed in with yours.

Post Purchase Campaign – A customer who has bought from you once is many times more likely to buy from you again.

So when someone makes a purchase on our store, we place them on a 60 day email autoresponder that presents them with other products to buy which converts extremely well.

Win Back Campaign – If a customer hasn't purchased from us in over 2 months, we send them a nice little reminder along with a coupon code to get them to buy again.
In addition to these automated campaigns, I've also been emailing my list twice a week with special offers which have converted extremely well.
Because Amazon doesn't let you do this with your customer base, you are not only missing out on mastering an important marketing skill, but you're also losing sales as well.
Note: If you are curious what my email campaigns look like, then check out my ecommerce course
Facebook And Google Advertising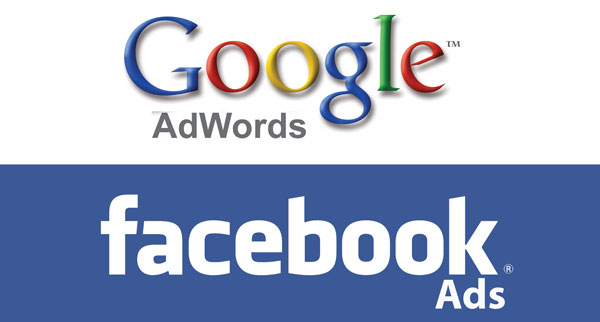 One of the best ways to get initial traffic to your website is to pay for it. Now a lot of people who contact me for help running either Facebook or Google Ads often try a single campaign and then give up.
Well guess what? Running ads is a skill set that requires practice. It also requires a bit of trial and error until you fully understand your audience.
Now what's nice about Amazon is that they have a huge built in marketplace of customers so you don't have to worry about ads outside of Amazon PPC.
But are you doing yourself any favors? As Amazon gets more and more saturated, it's going to get harder and harder to launch your products.
And unless you learn how to drive external traffic, you will forever be at their whim.
With Google and Facebook combined, you can literally reach almost every single person on Earth. And if you have a brand new product concept that no one is searching for yet, Amazon isn't going to be much help either.
Here are some ad campaigns that I'm currently running.
Retargeting Ads– Every customer that visits my site gets shown an ad with a picture of whatever product they were looking at. Right now, I'm running both Facebook and Google dynamic retargeting ads which you can read about here.

Win Back Ads – My Facebook and Google ad campaigns are tied very closely with my customer list. Customers who haven't purchased in a while are shown ads with coupon codes to get them to buy again.

Outreach Ads – Both Facebook and Google allow you to create lookalike audiences to target millions of potential new people that are similar to your existing customers. This is one way I acquire new customers to my shop.

Product Listing Ads – Whenever someone does a search on Google, they see pictures of our products that they can click on to buy from our store.
Learning how to drive external paid traffic is an important skill to learn. And knowing how to profitably pay for traffic will allow you to launch any business successfully.
Knowing Your Stats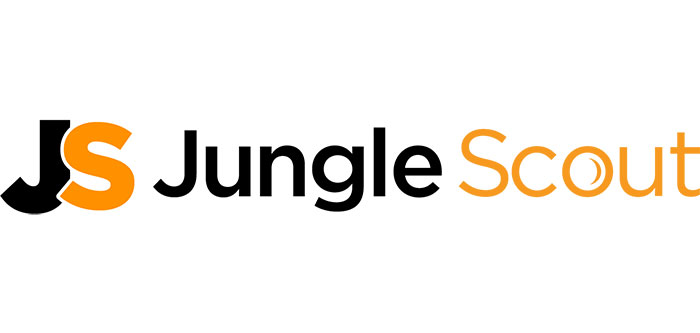 Have you ever tried to log into Amazon seller central to figure out your profit on a per product basis?
Exactly.
Amazon makes it almost impossible to figure out where all of your money is going and that's in their best interests.
By forcing you to piece together revenues, costs and PPC spend from different reports, they keep your eyes focused on your revenue and not your profit.
This is exactly what Ebay does as well. By obfuscating your costs, you get the highs of making the sale without the lows of all the fees.
Note: I'm currently using a tool called Jungle Scout to give me the exact profit and loss on my Amazon products. This tool is awesome and easy to use but it seems silly to me that I need to use an external tool to figure this out.
B2B Sales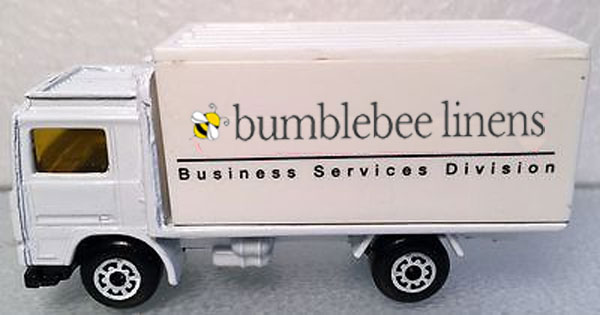 Did you know that B2B sales make up over 85% of all ecommerce revenue? Even though Amazon is now starting to focus on this market, the majority of Amazon sales are to the general consumer.
For our store, a little less than a third of our sales are from event planners, hotels, restaurants and small airlines. And what's nice about these customers is that they buy in bulk and they are consistent buyers.
They also expect someone to pick up the phone when they call because they often have special requirements.
With Amazon, it's less likely that you'll get repeat customers at all let alone repeat B2B customers.
In addition, because Amazon doesn't really provide customer service, you could be missing out on big buyers if you don't have your own shop.
Building Your Own Brand
Most importantly, Amazon doesn't want you to learn how to build your own brand. Most people who shop on Amazon think that they are buying from Amazon and there's very little transfer of brand equity.
By focusing solely on Amazon, you are missing out on the human elements of selling online. You are missing out on gaining the mindshare of your customers.
Mindshare leads to loyalty and it's the little things that make your brand memorable.
For example, we have arts and crafts content on our site that teaches customers how to use our products to make fun projects.
We have an email newsletter and a blog to keep visitors engaged. We have lots of testimonials and mentions in the media. Even something as tiny as seeing a logo can make a big difference.
All of these things add up to a brand that's much more memorable than a listing and a price tag on Amazon.
Becoming Self Sufficient
Bottom line, your business is at risk if you're placing all of your eggs in one basket and you have to have contingencies in place.
Even though we are purchasing a lot more inventory by taking Amazon sales into account, if Amazon were to ever ban our account, we would still have another channel for sales.
It might take a little longer to move the inventory but we would not be dead in the water.
The important thing to realize is that by selling only on Amazon, you are not only limiting your skillset but your growth potential as well. The sooner you work on your own brand, the better.
photo credit: FotoDB.de E-Mail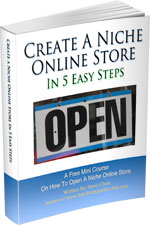 Ready To Get Serious About Starting An Online Business?
If you are really considering starting your own online business, then you have to check out my free mini course on How To Create A Niche Online Store In 5 Easy Steps.
In this 6 day mini course, I reveal the steps that my wife and I took to earn 100 thousand dollars in the span of just a year. Best of all, it's free and you'll receive weekly ecommerce tips and strategies!
Note: This post above may contain affiliate links, which means that I may receive a commission if you make a purchase when clicking a link. Please consult our privacy policy for more information.
Related Posts In Fighting Dirty Amazon Sellers
About Steve Chou

Steve Chou is a highly recognized influencer in the ecommerce space and has taught thousands of students how to effectively sell physical products online over at ProfitableOnlineStore.com. 

His blog, MyWifeQuitHerJob.com, has been featured in Forbes, Inc, The New York Times,  Entrepreneur and MSNBC.  

He's also a contributing author for BigCommerce, Klaviyo, ManyChat, Printful, Privy, CXL, Ecommerce Fuel, GlockApps, Privy, Social Media Examiner, Web Designer Depot, Sumo and other leading business publications.

In addition, he runs a popular ecommerce podcast, My Wife Quit Her Job, which is a top 25 marketing show on all of Apple Podcasts. 

To stay up to date with all of the latest ecommerce trends, Steve runs a 7 figure ecommerce store, BumblebeeLinens.com, with his wife and puts on an annual ecommerce conference called The Sellers Summit.  

Steve carries both a bachelors and a masters degree in electrical engineering from Stanford University. Despite majoring in electrical engineering, he spent a good portion of his graduate education studying entrepreneurship and the mechanics of running small businesses.