As more and more sellers flock to Amazon, the competition is becoming increasingly merciless, cutthroat and aggressive. And as I mentioned in my last post, if you aren't differenting yourself from the competition, your ecommerce business will not survive in the long run.
To make matters worse, if you're relying on Amazon as your primary sales channel, you need to be aware of the many dangers of selling on Amazon and what could potentially happen to your sellers account at any time.
To sum it up, Amazon doesn't care about you as an individual seller. And since you're just a commodity and easily replaceable, you really have to look out for yourself because no one else will.
Today, I'm going to address a common problem that almost every moderately successful Amazon seller has experienced.
Get My Free Mini Course On How To Start A Successful Ecommerce Store
Are you interested in creating a strong, defensible brand for your products? If so, I put together a comprehensive package of resources that will help you launch your own online store from complete scratch. Be sure to grab it before you leave!
Getting Hijacked!
Picture this scenario. You've listed your private label product on Amazon. It has your brand name on it and it's selling extremely well.
Then one day you wake up to find that you no longer have the buy box.
WTH?!? How is this possible?
How can someone else be selling the exact same branded product as you are? And how are they able to hop on to "your" Amazon product listing when they don't have access to your products?
Here's the thing.
99% of the time, it's not your exact same product. It's not your exact same packaging. And more likely than not, it's someone from Asia selling a counterfeit product at a ridiculously low price.
Here's the worst part.
The product quality is likely not going to be as good. So when a customer buys a cheap knockoff product from China, they are probably going to be unhappy with it.
And unhappy customers will leave bad feedback on YOUR LISTING!
Unfortunately, it gets worse.
As the owner of the brand and SKU, you would think that you own the Amazon listing right? One simple email to Amazon and everything is cleared up right?
No. Amazon doesn't care. Technically, you don't own the listing and other sellers are free to sell on top of your products without any due diligence on Amazon's part.
Fighting Hijackers
So what can you do in this situation?
The first thing that you should do is lower your price so you get the buy box back even if it means making less profit!
After all, the last thing you want to do is give the counterfeit seller any sales information regarding your product.
The next thing that you should do is send a polite letter to the punks requesting that they take down their listing.
Note: When an unscrupulous seller decided to copy and list all 450 of our products on Amazon without our permission, a simple letter did the trick for us.
If the seller doesn't respond, the best way to get rid of a hijacker is to have a friend buy the counterfeit product and file an A To Z complaint to Amazon.
Here's the exact procedure.
Have a friend (not a relative) purchase the product in question.
Wait until the item has been shipped and received
Have your friend complain to the seller that the item is fake through Amazon where you "Report a Problem". Choose the option about the product "not being materially the same".
Wait a day and then file an A to Z request against the counterfeit seller
Make sure you the use the terms "fake", "not authentic" or "counterfeit" in your claim.
If all goes well, Amazon will take down their listing within a few days.
Preventing Yourself From Getting Hijacked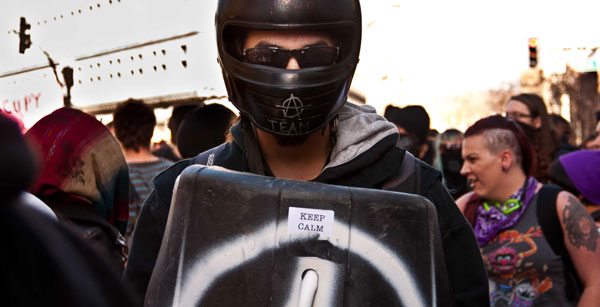 As you can see, dealing with a hijacker can be a major pain in the butt and getting a product hijacked will almost always result in the loss of revenue.
Unfortunately, there's nothing you can really do to prevent someone from hijacking your products, but there are a few things you can do to reduce the likelihood of it happening to you.
First things first, you absolutely need to register your brand in the Amazon registry. So click here and register your brand right now
After you've registered your brand, you should make the following adjustments to your listing.
Take Photos With Your Brand Name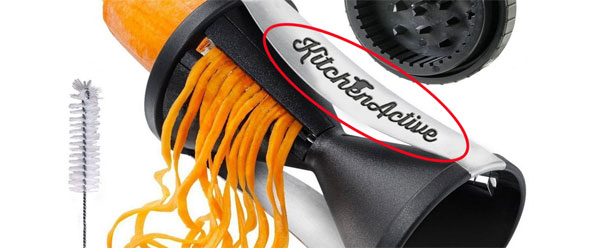 A hijacker is much less likely to steal a listing that has clear evidence of branding in the photography or verbiage. So here's what you can do.
Retake your photos so that your branded tag or branded packaging is clearly visible in the photo.
For example if you sell silicon baking mats, make sure your brand and logo can be visibly seen in your top level picture.
If you offer any special sort of special packaging, take a photo that indicates how your item will arrive in the mail.
If you sell plastic items, make slight modifications to your mold so that your brand is part of the plastic itself.
In short, make sure that your company brand is a part of your entire listing. But do not list any urls or try to steer the customer away from Amazon.
Watermark Your Images
Technically, watermarking your images is against Amazon's terms of service so beware. But if you find that your images are constantly getting stolen and used in other people's fake listings, you may want to give this a try.
But be warned. Amazon may slap you on the wrist or request that you replace all watermarked images in your listings so it's definitely a risk.
Ultimately, you have to weigh the tradeoffs.
Do you want to be constantly chasing down people stealing your photos and your listings? Or would you rather take a small risk and watermark your stuff?
It's up to you.
Add Value To Your Listing Or Bundle Your Items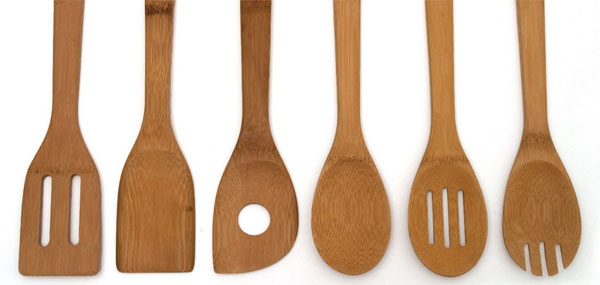 Let's face it. The majority of items found on Amazon can be easily copied by someone in China. Why? It's because most of the goods sold in the US are produced there in the first place.
So even if you've followed all of the advice that I've given above, you can still get hijacked. Now the item might not be EXACTLY the same as yours. But more often than not, the product will be pretty close.
And since Amazon doesn't really police these hijacked products very often, you will likely have to take the time to take down these unscrupulous sellers one by one and lose money in the process.
But that being said, there are a few ways to drastically reduce the chances of getting hijacked.
One, you can offer something completely unique in your listing that is not mass produced or readily found on Alibaba. For example if you sell yoga mats, you can have it come in a special personalized carrying case.
The second strategy is bundling.
If you can bundle 2 disparate products together, the chances of getting hijacked are greatly reduced because the copycat now has to source 2 completely different items to piggyback on your listing.
For example, let's say that you sell silicone baking mats. Instead of listing silicone baking mats by themselves, you might choose to bundle them in with silicone oven mitts at a similar price.
From the point of the view of the customer, these 2 items go together which is great. But from the perspective of the copycat, they now have to find these pesky matching oven mitts to go along with the silicone baking mats in order to hijack you.
This tactic requires some extra work but will greatly reduce your hijackability. Once again, a little bit of extra work can save you time in the long run.
Overall though, the best way to prevent hijacking is to avoid selling unmodified, generic white label products that are readily available from China with no added value.
How I've Been Handling Hijackers Recently (Updated)
As selling on Amazon as gotten more popular, I've found it increasingly difficult to keep up with the sheer number of hijackers.
So here's what I do today.
First off, I use a service to alert me of hijackers as soon as it happens. This service is called Feedback Whiz.
Basically, it sends me an email within 15 minutes of someone piggybacking on my listing. Then, as soon as I see the hijacker, I send the following note.
Dear "Insert Name of Hijacker"

I am the owner of Bumblebee Linens and you need to remove your listings off of my products immediately.

We sell branded products and you are in violation of Amazons terms by advertising and selling counterfeit products.

Our products are individually labelled with our company brand to which we have the exclusive rights.

Bumblebee Linens is a trademarked brand and if you do not remove your listing, we will file a trademark infringement claim with Amazon.

If you wish, you can view our trademark listing below.

http://tsdr.uspto.gov/#caseNumber=86938544&caseSearchType=US_APPLICATION&caseType=SERIAL_NO&searchType=statusSearch

I will give you 48 hours to comply.

Sincerely,
Steve
Note: It greatly helps to have your company trademarked. I used EmergeCounsel to do mine and it costs about 1000 dollars. If you are a serious seller, it's in your best interests to invest the money.
Conclusion
Selling on Amazon can really suck at times. But as long as Amazon remains the largest marketplace in the United States, it simply can not be ignored.
The key to being successful is to understand what to expect and have contingency plans in place when something bad occurs. And believe me, if you sell on Amazon long enough, something bad will EVENTUALLY happen to you.
It's just a matter of time. And as you grow your Amazon business, make sure that you branch out to your own branded website at some point and build your own loyal customer base.
Have you been hijacked before? If so, share your stories below!
photo credit: boxedits41609_39 Keep Calm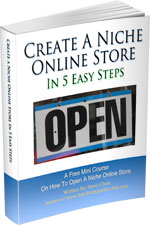 Ready To Get Serious About Starting An Online Business?
If you are really considering starting your own online business, then you have to check out my free mini course on How To Create A Niche Online Store In 5 Easy Steps.
In this 6 day mini course, I reveal the steps that my wife and I took to earn 100 thousand dollars in the span of just a year. Best of all, it's free and you'll receive weekly ecommerce tips and strategies!
Note: This post above may contain affiliate links, which means that I may receive a commission if you make a purchase when clicking a link. Please consult our privacy policy for more information.
Related Posts In Fighting Dirty Amazon Sellers
About Steve Chou

Steve Chou is a highly recognized influencer in the ecommerce space and has taught thousands of students how to effectively sell physical products online over at ProfitableOnlineStore.com. 

His blog, MyWifeQuitHerJob.com, has been featured in Forbes, Inc, The New York Times,  Entrepreneur and MSNBC.  

He's also a contributing author for BigCommerce, Klaviyo, ManyChat, Printful, Privy, CXL, Ecommerce Fuel, GlockApps, Privy, Social Media Examiner, Web Designer Depot, Sumo and other leading business publications.

In addition, he runs a popular ecommerce podcast, My Wife Quit Her Job, which is a top 25 marketing show on all of Apple Podcasts. 

To stay up to date with all of the latest ecommerce trends, Steve runs a 7 figure ecommerce store, BumblebeeLinens.com, with his wife and puts on an annual ecommerce conference called The Sellers Summit.  

Steve carries both a bachelors and a masters degree in electrical engineering from Stanford University. Despite majoring in electrical engineering, he spent a good portion of his graduate education studying entrepreneurship and the mechanics of running small businesses.