If you've shopped on Amazon lately, you've probably noticed that the platform has become a cesspool of non-name brand goods. And most of these products are sold by private label sellers, retail/online arbitragers and companies in China selling direct on Amazon.
Of these 3 types of sellers, the Chinese have been the fastest growing segment and they are utterly dominating the platform. In fact, they've pretty much taken over.
Here are a few statistics to describe the Asian invasion this past year…
Over 250,000 Chinese Sellers Joined Amazon Last Year
40% of Amazon's 2 Million Sellers Are Based In China
They Have Years Of Exporting Experience
They Have A Pricing Advantage Over Other Sellers
Why is this happening?
For many years, the traditional supply chain used to look like this…

A manufacturer in China sells raw goods to a distributor.
A distributor acts as a single point of contact for the manufacturer and sells products to wholesalers
A wholesaler buys these products in bulk and sells them to individual retail shops
A retail shop sells these goods to the end consumer
Every step of this supply chain results in a markup of 50-100%.
But thanks to Amazon, the supply chain now looks like this…

In this new version of the supply chain, the Chinese manufacturer completely bypasses the middlemen along the way and sells directly to the end consumer at rock bottom prices that are hard to match.
Get My Free Mini Course On How To Start A Successful Ecommerce Store
Are you interested in creating a strong, defensible brand for your products? If so, I put together a comprehensive package of resources that will help you launch your own online store from complete scratch. Be sure to grab it before you leave!
Amazon Has Changed Everything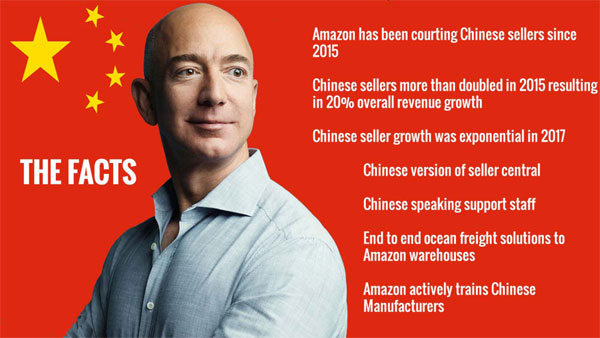 In the past, it was much more difficult for a Chinese manufacturer to sell in the United States.
There were language barriers. The Chinese were not familiar with the culture. There were many obstacles involved with shipping and freight forwarding.
But most importantly, there was no single large retailer that they could focus their efforts on to move mass quantities of product.
Meanwhile, Amazon's gigantic marketplace changed everything. For one thing, Amazon has been aggressively courting Chinese sellers since 2015.
For example, when Amazon started operation "Panda" in 2015, the number of Chinese sellers more than doubled that year resulting in over 20% revenue growth for Jeff Bezos.
Fast forward to 2018 and Chinese seller growth has been exponential.
Here's what Bezos and company has been doing to encourage Chinese sellers to sell on Amazon.
They implemented a Chinese version of seller central
They hired Chinese speaking support staff
They started offering end to end ocean freight solutions direct to Amazon warehouses
They started actively training Chinese manufacturers on how to sell on Amazon
Why The Chinese Have An Advantage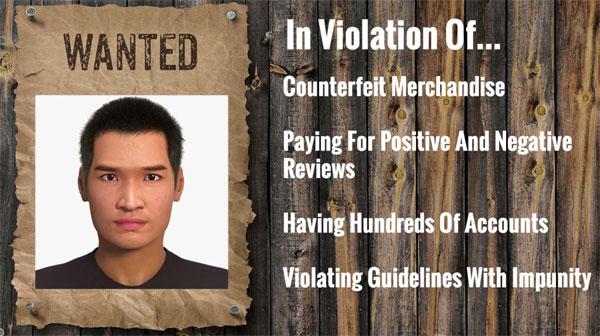 Now having a little extra competition on Amazon is to be expected but what's frustrating is that the Chinese simply don't play by the rules.
After all, when you are thousands of miles of away, it's near impossible to force Chinese sellers to obey the law.
For example, the Chinese repeatedly sell counterfeit merchandise on Amazon and get away with it. Amazon doesn't really care as long as they are making a profit and you really have to hound Amazon repeatedly before they take any action.
In addition, there are many companies in China that sell both positive and negative reviews.
If you've sold on Amazon for any length of time, you've probably been the target of a malicious negative review attack.
You've also probably witnessed brand new listings accumulate hundreds of 5 star reviews within a week of launch. Well now you know how:)
Often times, these Chinese sellers have hundreds of accounts. They don't care if they get banned because they always have a backup. And as a result, they can violate Amazon's terms of service with impunity.
If ignoring all of the rules wasn't bad enough, both the Chinese and US governments are facilitating these advantages.
First off, the Chinese are exempt from taxes. Now I shouldn't say that they are exempt but many Chinese simply don't pay. After all when you live in China, what's the worst thing that can happen to you?
The Chinese also get heavily discounted shipping.
The only reason dropshipping from AliExpress works today is because shipping from China to the US is cheaper than shipping within the US thanks to a shipping method called ePacket. As a result, the Chinese have inherent cost advantages that US sellers don't have.
The Chinese also have access to more resources. Every year, I run an ecommerce event called The Sellers Summit where I bring together sellers from all over the world to share ideas and strategies. But the problem is that I only hold it once per year.
Meanwhile, the Chinese have events and seminars every week. There are large ecommerce parks built exclusively for sellers that are backed by the government.
In addition, the Chinese government has drastically reduced taxes to encourage global trade.
The Chinese government fully supports and aids Chinese sellers. Meanwhile, they have easy access to suppliers and can act much faster than a private label seller in another country.
For example, my wife and I attend the Canton Fair every other year. But it's a huge ordeal.
We have to fly 18 hours, find babysitting, book a hotel etc… Meanwhile, someone in China can hop on a train, meet with a few vendors and return home in time for supper.
This is huge!
Now That I've Scared You, What Can You Do About It?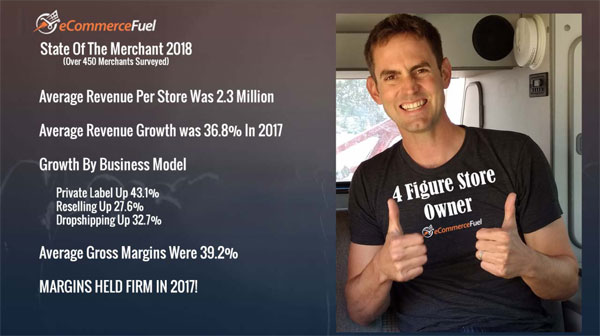 Even though the Chinese are dominating Amazon, not all hope is lost:). In fact, small business owners are still thriving.
Every year, my buddy Andrew Youderian of Ecommerce Fuel conducts a survey of ecommerce merchants making 6, 7 and 8 figures in annual revenue and here are some highlights from his findings.
Out of over 450 ecommerce businesses surveyed…
Average Revenue Per Store Was 2.4 Million
Average YOY Revenue Growth Was 36.8%
Private Label Growth was 43.1%
Average Gross Margins Were 39.2%
As you can see, the small business ecommerce market is still alive and kicking and the key stat to focus on above is that average gross margins did not drop year over year despite the Chinese competition!
In fact last year, gross margins from the shops surveyed were pretty much identical at around 39%.
Why is the small business ecommerce market holding strong?
First off, there's a misconception that ecommerce is nearing saturation in the US. But did you know that ecommerce represents only 9% of overall retail sales?
9%!!!! That's nothing!!!
Ecommerce is growing at over 10% per year and it's not even close to being saturated. A rising tide lifts all ships.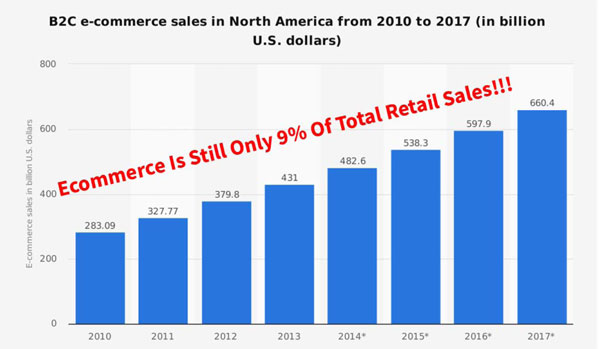 Second of all, Amazon is growing at over 30% per year. There doesn't seem to be any end in sight and there are still many opportunities abound!
If you are discouraged from starting your own ecommerce business, just know that ecommerce still has a long path of growth ahead of it.
The Game Has Changed And You Must Adapt
The reason most people fail at ecommerce is because they are using old tactics in a new era. In this day age, you simply can not throw something up on Amazon and expect it to sell well.
You need to either have a strong value proposition or the best price and preferably both.
Here's a quick example to illustrate my point.
Recently I did a search for black bags on Amazon. Now assuming you know nothing about handbags, which one of these would you buy?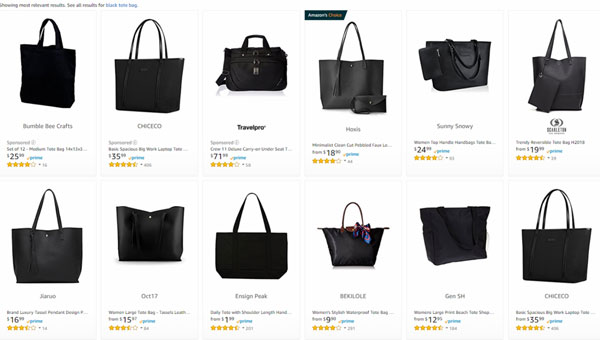 When the brand names are unknown, most shoppers will gravitate to the listing with the lowest price or the most reviews. If your product is not one or the other, then you won't make many sales.
Now let's say that competing on price is not an option for you. How can you possibly compete with a Chinese manufacturer who can undercut you at will?
Establishing A Recognizable Brand Is Now A Must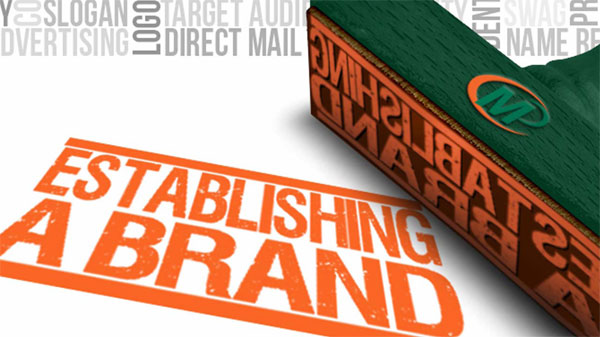 First off, I want to clarify the definition of having a "brand".
A lot of Amazon sellers out there consider themselves a brand if they design some clever packaging and slap their logo onto the box. Well guess what?
Just because you have a logo does NOT mean you have a brand.
After all, a brand means absolutely nothing unless it's recognizable. Referring to the earlier handbag example, technically all of those products have a brand. But the brand is worthless unless it carries any weight.
If you want to measure how strong your "brand" is, you can conduct this quick 2 minute exercise.
Go into Google Analytics and find out how much direct traffic you are getting for your website.
Here are some statistics for my online store at BumblebeeLinens.com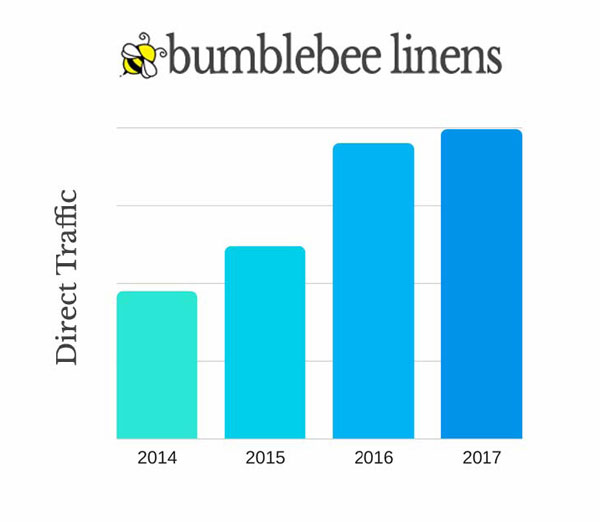 Direct traffic went up 17.25% in 2017
Direct traffic is up over 67% in the past 3 years
Now you'll notice that you can't perform this exercise at all unless you have your own website because Amazon hides every statistic from your view.
And this is important because you can not establish a strong brand on Amazon!
When people shop on Amazon, they think that Amazon is the brand owner and not you. As a result, if you are only selling your items on Amazon, you will forever be a victim to price wars and Chinese competition knocking off your products.
How Do You Establish A Brand?
Establishing your brand is a long term strategy which involves consistent communication with your customers. It's a process by which you must bring visitors back to your website over and over again until your company is ingrained in their minds.
And this can not be done with Amazon.
Here are the primary ways I have increased mindshare for Bumblebee Linens over the years
Bottom line, establishing a recognizable brand involves repeated exposure to your company until you become a household name in your niche. And you can't do this unless you own your own web property.
You Must Build Defensible Products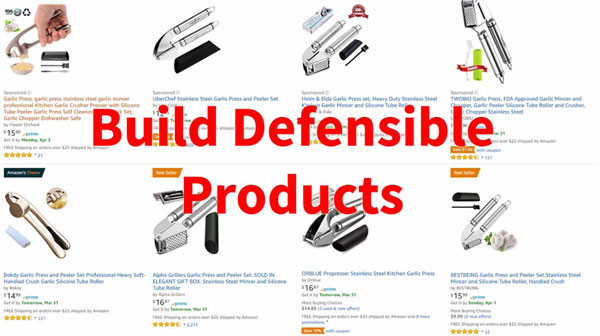 Back in the day, you could throw up anything on Amazon and it would sell. But the competition has greatly increased over the years and Chinese sellers are a large part of the blame.
Every single product that you sell online now must have a strong value proposition and a highly optimized product listing. It must stand out in a sea of generic junk.
The best way to tell if your product idea has any legs is to type in your product in Amazon and closely examine the results.
Does every product look the same? Would your listing look any different?
What does your product have that the others do not?
Can you present your product better than the other products on the front page?
If the answer is no to any of the questions above, then you many want to reconsider your product. After all, there are too many "me too" products on Amazon already.
You Must Diversify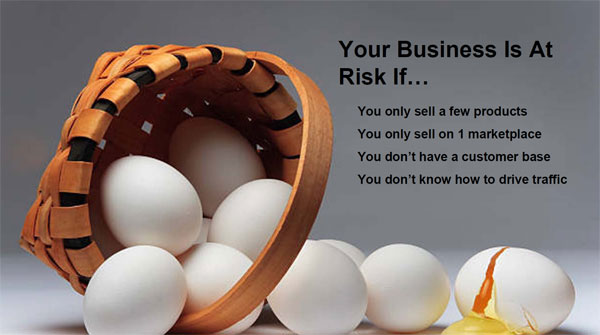 Thanks to evil Chinese sellers, your business is at risk if…
You only sell a few products
You only sell on Amazon
You don't have a customer base
You don't know how to drive your own traffic
I've launched several products in my day where I've accumulated multiple 1 star reviews on Amazon before my products even hit the warehouse!
Evil Chinese sellers were paying for 1 star reviews to effectively kill my products before launch!
One of my friends received such a large deluge of fake 1 star reviews on one of his bestselling products that it effectively killed that product completely.
Malicious activity on Amazon is now par for the course and if you sell a single product on Amazon, your business is built on a house of cards.
Related: The Dangers Of Selling On Amazon And Horror Stories From Real Amazon Sellers
I can't say this enough but in this day and age, you really need to have your own branded website and you need to learn how to drive your own traffic.
I know too many people who have put all of their eggs in the Amazon basket, ordered a huge container of goods only to have no way to sell them due to malicious activity.
Here are some posts I've written in the past that will help you drive your own traffic.
Focus On Repeat Business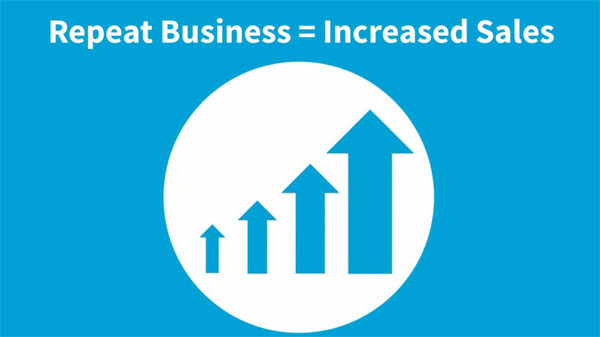 Most people who sell online fail to recognize their most important asset….their existing customer base! Well guess what?
When you sell on Amazon, you don't have access to your past customers and that's a huge detriment to the growth and longevity of your ecommerce business.
After all, did you know that…
61% of SMBs report that more than half of their revenue comes from repeat customers
It can cost 5X more to acquire new customers than to keep current ones
A 5% increase in customer retention can increase a company's profitability by 75%
A 2% increase in retention has the same effect as decreasing costs by 10%
When you only sell on Amazon, you have to constantly fight for new sales because you can't market to your past customers.
Meanwhile when you own your own platform, you can establish a strong customer base and build a solid foundation for consistent and repeatable sales.
To reinforce this point, here are a few interesting statistics from our online store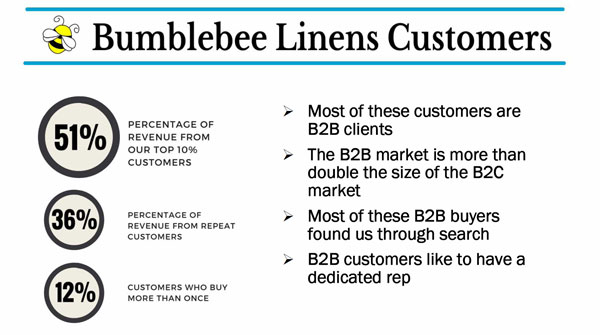 Only 12% of our customers buy from us more than once but they make up 36% of our revenues
51% of our revenue comes from our top 10% customers
Most of our repeat customers are B2B
The key takeaway from the data above is that every year, 36% of our revenues are pretty much in the bag because we've built a strong relationship with large repeat B2B customers in our space.
As a result, any new customers that we add in any given year builds upon our existing foundation of sales.
On the flip side when you sell on a platform that you don't own, the platform can cut you off at any time and eliminate all of your sales overnight.
You do not have access to your customer base. You can not access your email list and there is no way to contact your past customers.
In fact, the best way to combat Chinese sellers on Amazon is to establish strong relationships with your best customers. After all, people buy again and again from people they trust.
Leverage Influencers In Your Space
When it comes to selling online, customers are 77% more likely to buy a new product when they learn about it from someone they know and trust.
And influencers can play a key role in spreading the word about a brand new unknown product.
Here's an influencer campaign that we ran during black friday that resulted in 4 figures worth of sales in just a few days.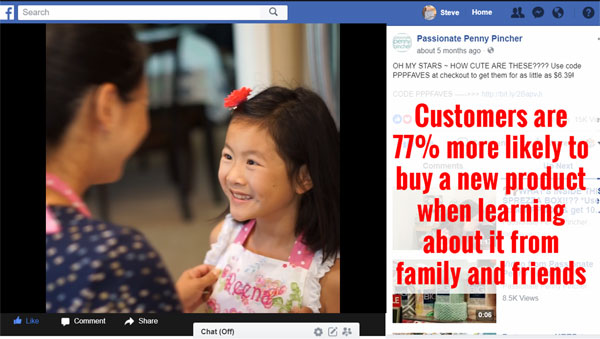 When someone with a large following endorses a product or brand, that brand will linger in the minds of their followers.
If You Want To Learn More…

Because Chinese sellers have caused such a fundamental shift in the marketplace, "How To Beat The Chinese" was one of the main themes for the Sellers Summit.
In fact, here's a copy of my keynote speech if you want to check it out.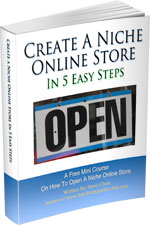 Ready To Get Serious About Starting An Online Business?
If you are really considering starting your own online business, then you have to check out my free mini course on How To Create A Niche Online Store In 5 Easy Steps.
In this 6 day mini course, I reveal the steps that my wife and I took to earn 100 thousand dollars in the span of just a year. Best of all, it's free and you'll receive weekly ecommerce tips and strategies!
Note: This post above may contain affiliate links, which means that I may receive a commission if you make a purchase when clicking a link. Please consult our privacy policy for more information.
Related Posts In Fighting Dirty Amazon Sellers
About Steve Chou

Steve Chou is a highly recognized influencer in the ecommerce space and has taught thousands of students how to effectively sell physical products online over at ProfitableOnlineStore.com. 

His blog, MyWifeQuitHerJob.com, has been featured in Forbes, Inc, The New York Times,  Entrepreneur and MSNBC.  

He's also a contributing author for BigCommerce, Klaviyo, ManyChat, Printful, Privy, CXL, Ecommerce Fuel, GlockApps, Privy, Social Media Examiner, Web Designer Depot, Sumo and other leading business publications.

In addition, he runs a popular ecommerce podcast, My Wife Quit Her Job, which is a top 25 marketing show on all of Apple Podcasts. 

To stay up to date with all of the latest ecommerce trends, Steve runs a 7 figure ecommerce store, BumblebeeLinens.com, with his wife and puts on an annual ecommerce conference called The Sellers Summit.  

Steve carries both a bachelors and a masters degree in electrical engineering from Stanford University. Despite majoring in electrical engineering, he spent a good portion of his graduate education studying entrepreneurship and the mechanics of running small businesses.