If you're tired of dealing with dirty sellers on Amazon or if you're getting squeezed out by Amazon's rising costs, here are 14 Amazon alternatives to consider for ecommerce business owners.
Amazon is one of the world's largest marketplaces, which makes it an attractive platform to sell physical products online.
Amazon controls over 50% of the ecommerce pie and US-based small businesses (SMBs) sell more than 4,000 items per minute on the platform!
But because Amazon is so dominant, there's also an extreme level of competition. At the time of this writing, Amazon has 2.4 million active sellers worldwide where the most successful merchants are based in China.
As you start scaling your ecommerce business, you'll find that the costs of selling on Amazon will eventually weigh you down.
Amazon seller fees, product fees (averaging 15% of the item's selling price), fulfillment costs, and shipping fees can all add up and limit your profit margins and growth.
As an Amazon seller, you're also at the mercy of the platform's constant policy changes, and you can get banned for factors outside your control.
Worst of all, you may encounter evil sellers who use dirty tactics to eliminate you as a competitor and increase their sales.
Bottom Line: Selling on Amazon may not be a sustainable way to run an ecommerce business, and it's in your best interests to explore other marketplaces and diversify your income streams.
Here's a list of 14 Amazon alternatives, ranging from general merchandise marketplaces to niche selling platforms.
Get My Free Mini Course On How To Start A Successful Ecommerce Store
If you are interested in starting an ecommerce business, I put together a comprehensive package of resources that will help you launch your own online store from complete scratch. Be sure to grab it before you leave!
Alternatives To Amazon For Selling General Merchandise
The following Amazon alternatives apply to all ecommerce businesses no matter what you sell. But among the options listed below, selling on your own online store should be your top priority.
By creating and selling on your own website, you have full control over your customer base and you call the shots. No one can raise prices or change the rules and you truly are the boss.
But apart from selling on your own website, you can also diversify your sales on the other Amazon alternatives listed below.
Amazon Alternative #1 – Your Own Online Store

Launch an ecommerce store on a platform that you own and control.
Opening your own online store gives you the freedom to build your own brand.
With your own website, you control the look and feel of your website–as opposed to selling on Amazon where it's hard to stand out among millions of identical product pages.
With a branded online store, customers are more likely to remember you and most importantly, you can grab their information and build a customer list!
Here are 4 ways that you can obtain your customer's information. These methods generate over 50% of my sales for my 7 figure ecommerce store over at Bumblebee Linens.
If you are worried about the cost to start an online store, the good news is you can launch your own website for as little as $3 per month!
Don't believe me? Watch the tutorial below.
In fact, my 9 and 11 year old kids followed the exact same instructions above to launch their online store selling entrepreneurship t-shirts over at KidInCharge.com. (This website cost them $2.95/month to start all in)
If you are not tech savvy, you can implement your store on a fully hosted ecommerce platform like Shopify or BigCommerce. These companies will handle all of the tech so you can focus on selling.
Overall, selling on Amazon can be a jump off point to launching your own online store. By analyzing your Amazon sales data, you can get a sense of overall market demand and identify profitable products you can private label down the road.
The Pros Of Selling On Your Own Online Store
No Selling Fees – Having your own online store allows you to keep all of the profit. In comparison, Amazon charges a referral fee ranging from 8% to 15% for each item sold which drastically cuts into your profit margins.
No Built-In Competition – You don't have to compete with sellers on the same marketplace since you have a platform dedicated to your brand.
Access To Your Customer List – Unlike Amazon who hides customer information, an independent online store allows you to own your customer list. As a result, you can leverage your customer list to generate sales through email marketing, SMS marketing, and Facebook Advertising, among many other promotional channels at your disposal.
The Cons Of Selling On Your Own Online Store
More Upfront Work – You'll need to learn how to create a high-converting website and build your audience from the ground up.
Steeper Learning Curve – You'll need to learn how to drive traffic to your website instead of relying on Amazon's built in audience.
Amazon Alternative #2 – eBay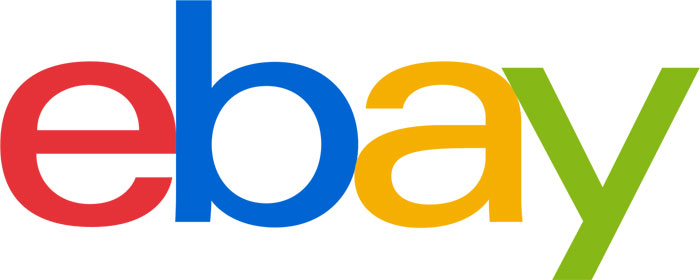 List your products on one of the largest auction based platforms in the world.
eBay is one of Amazon's biggest competitors and probably the most popular alternative to Amazon.
In 2020, eBay reached 183 million active buyers worldwide which is more than half of the US population. If you want to expand your customer base internationally, eBay has a large presence in most major countries worldwide.
eBay allows you to list all sorts of items, such as secondhand apparel, electronics, furniture, decor, and other home essentials.
The best aspect of eBay is their auction based platform which gives you the potential to sell an item for more than it is actually worth (depending on demand).
The Pros Of Selling On eBay
Trust – Similar to Amazon, eBay provides buyers with protection against scams and poor customer service. As a result, shoppers are more likely to give your unknown brand a shot and buy your products.
Flexible Listing Options – You can choose between fixed price listings and auction based listings when selling on eBay. Fixed Price Listings work well for items that don't auction well or for sellers with a bulk stock of items. Auction based listings work better for products in high demand with limited supply.
Convenient Shipping Worldwide – eBay, through its Global Shipping Program (GSP), makes it easy to ship to customers around the world. Once you've sold an eligible item abroad, you simply ship it to the eBay Global Shipping Center in Kentucky. The company then takes care of the rest, from completing customs forms to handling import fees covered by the buyer.
Lower Fees – eBay listing fees are cheaper compared to other merchants. For practically every category, eBay charges a listing fee of $0.35 and a selling fee of 10% or lower. In general, you're more likely to earn a higher profit per sale on eBay.
Built In Audience – Similar to Amazon, eBay has a large built in audience of customers who will naturally find your products online.
Sell Used Goods – eBay allows you to sell products regardless of the condition. As a result, you can sell used or even damaged products on their platform as long as it is clearly indicated in the listing.
The Cons Of Selling On eBay
Additional Fees – Your seller reputation determines your final value fees. If your eBay account doesn't meet a minimum performance criteria, eBay may charge you an extra four percentage points on top of the standard fee.
Competition – Similar to Amazon, you have to compete with thousands of competitors selling similar products as yours. There's also rampant piracy on eBay as well.
Bargain Hunters Expect Cheap Prices – eBay is known as the go-to platform for great deals. As a result, you'll often get a bunch of bargain shoppers demanding the cheapest possible prices. Businesses selling high end products are probably not ideal for eBay.
Much Smaller Than Amazon – When it comes to selling on eBay vs Amazon, you'll find that eBay will generate you about one tenth of the sales of Amazon.
Amazon Alternative #3 – Bonanza

Supplement your ecommerce sales on a more seller friendly marketplace.
Founded in 2008, Bonanza is a relatively new, yet fast-growing marketplace. Their ecommerce platform had over 40,000 sellers and more than 22 million listings as of 2018. (This is many orders of magnitude less than Amazon or eBay)
Bonanza is dedicated to helping sellers succeed, unlike other marketplaces driven by their own business interests.
For example, Bonanza does not charge any listing fees, monthly store fees, or other hidden fees.
If you have quirky and extraordinary products to sell, Bonanza is a great marketplace to use. Just keep in mind that Bonanza has a relatively small user base, so it may not offer as much revenue potential as Amazon, eBay, or even Etsy.
Regardless, Bonanza can be a great way to complement your sales on other marketplaces.
The Pros Of Selling On Bonanza
Seller-Centric – Bonanza offers customizable tools to help you succeed as a seller. What's more, you don't have to pay listing fees, monthly store fees, or other sneaky fees to sell on Bonanza.
Lower Fees – Bonanza charges an extremely low selling fee of 3.5%. You only pay when you make a sale, and you get to choose different commission based tiers based on how much you want Bonanza to advertise your products.
Convenience – Bonanza lets you import listings from other platforms like Amazon and eBay, making it easy to diversify your sales.
Brand Exposure – Bonanza sends your listings to Google and Bing, and you can opt into the affiliate advertising program to increase your reach.
Freedom To Build Your Brand – Bonanza gives you access to your customer list, enabling you to establish a relationship with your customers.
The Cons Of Selling On Bonanza
Low Traffic – Bonanza does not pull in as much traffic as bigger marketplaces. You may have to spend more money on advertising fees to ramp up your traffic numbers and sales on the platform.
Inventory Syncing Can Be Glitchy – If you are listing the same products across multiple marketplaces, sometimes an item sold on Bonanza doesn't get updated properly on other platforms like eBay. If the same exact item sells in both places, you may have to cancel one of the orders.
Amazon Alternative #4 – Overstock

Sell your home goods on an award-winning marketplace.
Overstock.com has been in business for over 15 years, earning its reputation as a top marketplace for beautiful and affordable furniture and home décor. In fact, the company has won many awards and earned a spot in Forbes' 100 Most Trustworthy Companies in America.
The company started out by helping unsuccessful companies sell their surplus and returned merchandise at below-wholesale prices. But today, Overstock has branched out to selling new merchandise, including jewelry, apparel, electronics, toys, beauty essentials, and handmade products.
Overstock is a great place to sell name-brand, top-of-the-line designer home goods. But to be a successful seller, your products should have a decent level of brand recognition.
Brand new private label products will probably not do well on Overstock.
The Pros Of Selling On Overstock
Huge Audience – Overstock gets more than 30 million unique visitors per month, which you can tap into to increase your brand exposure and reach millions of potential customers.
Competitive Fees – Overstock registration is free. Listing fees range from $0.10 to $3.15, while commission fees amount to 3% for items sold under $25.
Seller Support – Overstock offers dedicated email support and online training tools to help you run your store. The platform also has a suite of fulfillment services that provide fast shipping at discounted rates.
Customer Data – Overstock gives you access to comprehensive customer analytics, which can guide your marketing efforts to increase sales.
The Cons Of Selling On Overstock
Stringent Application Process – Like Target, Overstock is highly selective of the companies it allows to sell on the platform. You first have to fill out a survey which Overstock uses to determine eligibility.
Strong Brand Is Required – In order to succeed on Overstock, you must already have a recognizable brand.
Relatively Low Traffic – Overstock may have a large built-in audience, but the level of traffic is still tiny compared to Amazon or eBay. The low traffic on Overstock might limit your profit potential, and your results largely depend on what you sell.
Amazon Alternative #5 – Walmart

Supplement your sales on Walmart's growing online marketplace.
Walmart probably has the best chance of matching or overtaking Amazon in terms of size and volume.
While Walmart is world-famous for its chain of retail stores, its 3rd party seller marketplace is still experiencing growing pains. As a result, you should be prepared to deal with the headaches of selling on a fairly immature ecommerce platform.
But despite its lack of polish, Walmart has been slowly growing its online presence by buying websites and brands since 2016. Because of Walmart's gigantic built in user base, Walmart offers the best chance to reach a comparable customer base as Amazon.
So if you're looking to expand your audience, Walmart is worth a shot.
Walmart may not offer life-changing income potential right now, but it's a good fallback plan when your Amazon sales start to lag.
The Pros Of Selling On Walmart
Wide Reach – Walmart.com gets up to 100 million unique visits every month. For this reason, Walmart is probably your second best bet (behind Amazon) for generating online sales at scale.
Lower Costs – Walmart does not charge signup fees and listing fees. Instead, Walmart only charges you a referral fee of 8%-15% whenever you make a sale.
Fulfillment Service – Like Amazon FBA, Walmart can handle storage, shipping, returns, and customer service, so you can focus on sales.
The Cons Of Selling On Walmart
Competition – You may have to compete head to head with Walmart's own brands.
Lower Margins – Walmart is known for its low prices. As a result, you may have to lower your profit margins to meet Walmart's demand for cheaper goods.
Alternatives To Amazon For Niche Marketplaces
If your brand caters to a specific niche, it can be difficult to stand out in an overcrowded "general" marketplace. Competition is extremely tough, and customers are not always willing to spend more money on specialized products.
Instead of selling general merchandise to the masses, you may want to list your goods on smaller, niche marketplaces.
If you sell specific products, like high-end furniture, handcrafted jewelry, or tech products, then a niche marketplace may be the best way to reach potential customers and generate sales.
Here's a list of niche marketplaces you can check out.
Amazon Alternative #6 – Etsy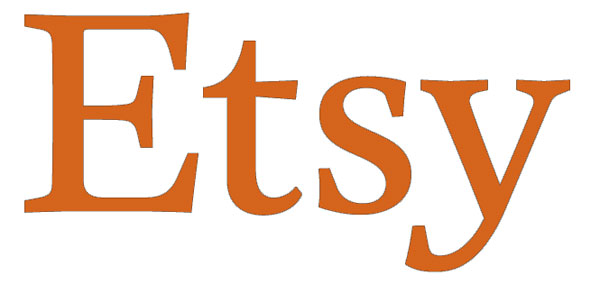 Launched in 2005, Etsy is an online community of crafters, artists, and vintage enthusiasts. Etsy hosts more than 2.5 million sellers all over the world, spanning 234 countries! Moreover, 45.7 million customers purchased products on Etsy as of 2019.
If you're crafty and looking to sell your own handmade products, then Etsy is a good place to list your goods.
However it's worth noting that Etsy does not allow mass produced products which greatly limits your revenue potential.
As a result, Etsy may not be the best place to make a significant amount of money, but it's still a convenient way to supplement your sales.
The Pros Of Selling On Etsy
Cheaper Fees – Etsy charges a small listing fee of $0.20 per item and a fixed 5% commission every time you make a sale.
Build An Audience – Unlike Amazon, Etsy allows you to build a customer list, so you can establish a relationship with your customers.
The Cons Of Selling On Etsy
Limited Product Options – Etsy only allows you to sell handmade products, craft supplies, and vintage items.
Less Traffic – Etsy gets significantly less traffic than both eBay and Amazon, but Etsy allows you to build a customer list for more repeat purchases.
Strict Product Specifications – Etsy does not allow mass production which limits the number of items you can sell.
Amazon Alternative #7 – Ruby Lane

Sell antiques and collectibles to purposeful buyers.
If you sell antiques and collectibles, and your target market is women over the age of 40, Ruby Lane is a reliable marketplace to sell your goods.
Ruby Lane generates 1.1 million unique visitors per month, which is impressive for such a niche category. By signing up to sell on Ruby Lane, you get access to thousands of meticulous buyers willing to pay a lot of money for quality products.
The Pros Of Selling On Ruby Lane
High End Focused Buyers – Ruby Lane attracts very focused buyers who love antiques, art, collectibles, and jewelry. The typical Ruby Lane shopper has deeper pockets to spend on high end goods.
Low Final Value Fees – Ruby Lane's final value fee is only 6.7%, which is much cheaper than Amazon.
The Cons Of Selling On Ruby Lane
Limited International Reach – Ruby Lane has limited reach, with most of its site traffic coming from the US and surrounding countries like Canada, France, and the UK.
High Monthly Fee – Ruby Lane charges a higher monthly fee than Amazon ($54 per month vs $39.99 per month).
Amazon Alternative #8 – Newegg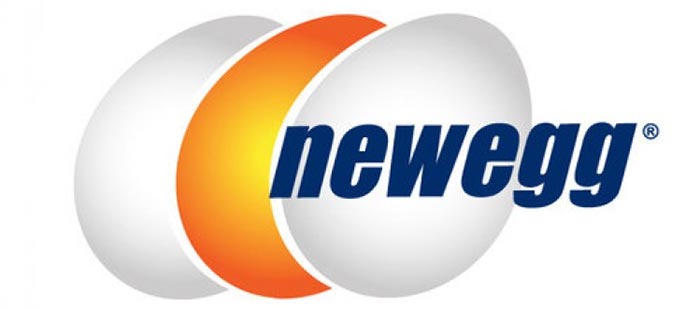 Sell electronics and computer products in a marketplace dedicated to all things tech.
Newegg is a hunting ground for buyers looking for high-quality and affordable computer hardware. The platform showcases popular tech products, such as gaming laptops, digital cameras, mobile gadgets, and flat screen TVs.
In addition to low prices and fast shipping, Newegg also provides specialized customer service, making the platform ideal for purchases with complicated specs.
If you want to expand your business globally to tech-savvy buyers, from PC builders to gamers, Newegg is your best bet. The marketplace boasts 36 million customers in 50 countries!
The Pros Of Selling On Newegg
Specialized Marketplace – Newegg's customers are mostly tech nerds who are loyal to the platform. As a result, Newegg gives you access to a more sophisticated audience specifically looking for gadgets and electronics.
More Selling Opportunities – In general, Newegg customers are tech-savvy, with an eye for lesser-known yet quality brands. So if your business is well known in small niche tech communities, you will make more sales on NewEgg than other non-tech focused platforms where brand is everything.
Seller Support – Newegg provides account managers for inexperienced online sellers who need extra help navigating Newegg's selling features.
Flexible Membership Options – Newegg offers tiered membership options ranging from free to $99.95 per month. The more you invest in membership, the more selling tools you can access on the platform.
The Cons Of Selling On Newegg
Meticulous Buyers – Newegg's audience is well-versed in tech, and they tend to conduct meticulous research before making a purchase. If your product has any bad reviews, your customers will find them.
Higher Commission Rates – Newegg's commission rates are on par with Amazon and amount to anywhere from 8% to 15%.
Amazon Alternative #9 – Wayfair

Sell home goods in one of the world's largest online home furnishing marketplaces.
Wayfair is a marketplace dedicated to furniture and home decor. They generated 9.1 billion dollars of revenue in 2019, with the majority of its buyers coming from North America and the United Kingdom.
Boasting over 155 million visits per month, Wayfair has made a name for itself in the home goods market, similar to how Newegg has become a go-to platform for tech products.
For the past few years, the Wayfair marketplace has been growing like crazy at 69% from 2018 to 2019. As a result, Wayfair is a great place to sell your home goods.
The Pros Of Selling On Wayfair
Large Audience – Sell to a large customer base specifically looking to buy home goods.
No Referral Fees – Unlike Amazon, Wayfair does not take a cut from sales you make on the platform. Instead, Wayfair buys your products and operates on a wholesale cost model.
Real-Time Analytics – Wayfair's dashboard gives you real-time access to your revenue and sales data. This way, you get to keep track of your daily revenue and sales, so you can constantly update your stock based on supply and demand.
Custom Onboarding Platform – Wayfair gives you easy access to a dedicated onboarding team. You can get your store up and running in as little as two weeks and earn sales within a month.
The Cons Of Selling On Wayfair
Limited Product Range – You can only sell home goods on Wayfair. Not only that but Wayfair is extremely selective of the goods they choose to carry.
Smaller Earning Potential – You sell your products to Wayfair at the wholesale price instead of MSRP. In most cases, this means that you are getting paid 50% of your retail price.
Amazon Alternative #10 – Houzz

Sell home improvement products and services on an established marketplace.
Houzz is an American home improvement company that connects customers to a wide range of services, from handymen to modern furniture sellers.
More than 1.5 million home remodeling experts are on Houzz, and the platform gets over 40 million unique users every month! So if you sell products related to home improvement, you should take advantage of the huge opportunity that Houzz has to offer.
Houzz has a more stringent vetting process than other marketplaces. Therefore, once you become a seller on Houzz, you'll instantly have more credibility in the home improvement niche.
The Pros Of Selling On Houzz
Diverse Product Range – You can advertise both goods and services on the platform and Houzz lets you create a profile of all of your offerings.
Large Niche Audience – Houzz gives you access to a large number of customers looking for products related to home improvement.
The Cons Of Selling On Houzz
Application Process – You must apply to become a seller on Houzz.
Minimal Brand Visibility – You can't use your own branded packaging on Houzz. Instead, Houzz requires that you use Houzz branded inserts for your shipments.
Limited Shipping Coverage – You have to limit your business to countries where Houzz ships their products.
Alternatives To Amazon For Sustainable Goods
Nearly 70% of consumers in the US and Canada place a high value on environmentally friendly products.
But organic and sustainable products are usually more expensive and do not sell as well on general marketplaces like Amazon.
Fortunately, there are niche marketplaces where you can sell your sustainable products alongside like-minded brands.
The following sustainable marketplaces offer the opportunity to reach consumers looking to save the earth.
Amazon Alternative #11 – The Detox Market

The Detox Market focuses on general wellness products and strives for alternatives to single-use plastic and toxic ingredients.
Hundreds of brands apply for a spot on the Detox Market, but only less than 2% of applicants make the cut due to the company's high standards.
For example, The Detox Market has a list of banned toxic ingredients, and they test products for quality and ethical sourcing.
If you qualify as a seller on the platform, you get to have your products featured by The Detox Market's ambassadors, in house stores, and launch programs.
Amazon Alternative #12 – Uncommon Goods

If you have unique products to sell and are looking to expand your reach to a global market, Uncommon Goods is worth your consideration. This marketplace features worldwide shipping and showcases quirky items made by independent artists.
While they have in-house product makers, Uncommon Goods is always on the lookout for uniquely made handicrafts and high-quality designs.
Potential sellers get bonus points for recycled materials, functionality, unusual design, and ethical standards (e.g. no use of fur, feathers, or leather).
From kitchen goods to jewelry, Uncommon Goods ships out their items in environmentally-responsible packaging. The company also has a give-back program and a guarantee for fair wages.
Similar to The Detox Market, you'll need to fill up a form and pass Uncommon Goods' strict standards for design and social responsibility before you can sell on the platform.
Amazon Alternative #13 – Thrive Market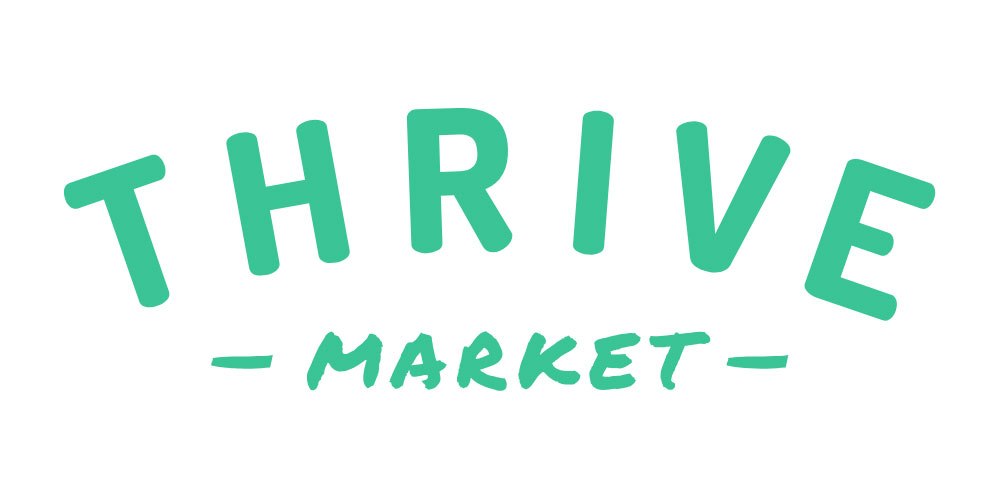 Thrive Market aims to make healthy living accessible to ordinary consumers. The marketplace features a traditional paid membership model—think Costco—that gives shoppers great deals when they buy non-GMO food and sustainable items in bulk.
Furthermore, Thrive Market gives out free memberships to the needy for every paid membership the platform acquires. Customers can also donate food at checkout to families in need.
If you sell high-quality organic products in bulk and you share Thrive Market's values, you can reach out to their merchandising team to explore a partnership opportunity.
Amazon Alternative #14 – Package Free

Package Free is another popular marketplace for sellers of eco-friendly and vegan bath and body care products. From reusable ear swabs to compostable toothbrushes, Package Free features all-natural products that come in paper packaging and upcycled boxes.
If you sell wholesale zero-waste products, Package Free offers an opportunity to showcase your items to a large number of eco conscious customers.
Which Amazon Alternative Is Best For Selling Your Products Online?
The best alternative to Amazon will ultimately depend on what you sell. Every ecommerce platform on this list comes with its own tradeoffs, and you should make your decision based on the features you prioritize the most.
Whichever Amazon alternative you go with, you should start by opening your own online store as your first priority. With your own ecommerce website, you will have full control over your brand and the ability to scale your store with repeat business.
By building a customer list, you can establish a solid foundation for your ecommerce business to grow.
In the meantime, feel free to review this list and be careful not to take on too many marketplaces all at once. Good luck!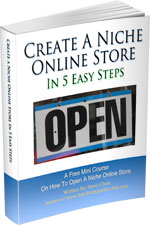 Ready To Get Serious About Starting An Online Business?
If you are really considering starting your own online business, then you have to check out my free mini course on How To Create A Niche Online Store In 5 Easy Steps.
In this 6 day mini course, I reveal the steps that my wife and I took to earn 100 thousand dollars in the span of just a year. Best of all, it's free and you'll receive weekly ecommerce tips and strategies!
Note: This post above may contain affiliate links, which means that I may receive a commission if you make a purchase when clicking a link. Please consult our privacy policy for more information.
Related Posts In Ecommerce Marketplaces
About Steve Chou

Steve Chou is a highly recognized influencer in the ecommerce space and has taught thousands of students how to effectively sell physical products online over at ProfitableOnlineStore.com. 

His blog, MyWifeQuitHerJob.com, has been featured in Forbes, Inc, The New York Times,  Entrepreneur and MSNBC.  

He's also a contributing author for BigCommerce, Klaviyo, ManyChat, Printful, Privy, CXL, Ecommerce Fuel, GlockApps, Privy, Social Media Examiner, Web Designer Depot, Sumo and other leading business publications.

In addition, he runs a popular ecommerce podcast, My Wife Quit Her Job, which is a top 25 marketing show on all of Apple Podcasts. 

To stay up to date with all of the latest ecommerce trends, Steve runs a 7 figure ecommerce store, BumblebeeLinens.com, with his wife and puts on an annual ecommerce conference called The Sellers Summit.  

Steve carries both a bachelors and a masters degree in electrical engineering from Stanford University. Despite majoring in electrical engineering, he spent a good portion of his graduate education studying entrepreneurship and the mechanics of running small businesses.