If you want to succeed in ecommerce, competing with Amazon is an inevitable reality. Here's how you can leverage Amazon competitors to create a successful and diversified ecommerce business.
Over the years, Amazon has dominated the market and is one of the biggest brands worldwide in terms of revenue and reach. In 2021, the leading e-retailer earned $469.822 billion in net sales.
And in 2023, they are projected to earn well over $610 billion!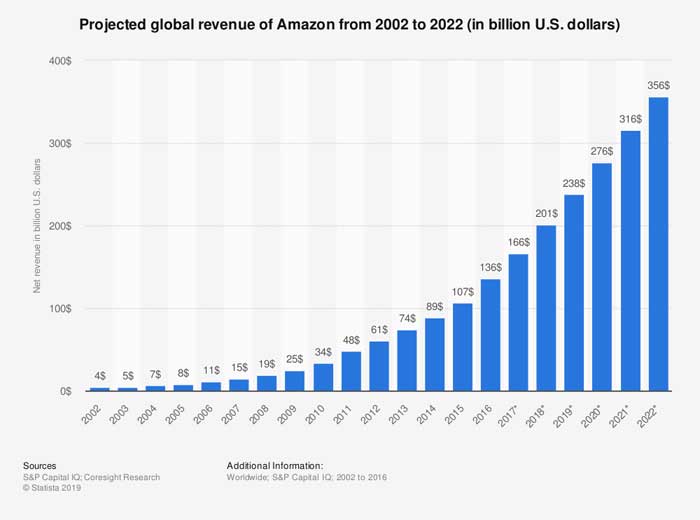 But how does Amazon fare in just the ecommerce market? How does Amazon compare to Alibaba?
In 2021, Amazon hit an impressive 56.7% market share of US ecommerce sales, making up 9.4% of all retail sales in the entire country.
What's more, Amazon's market share beat the top three Amazon competitors combined, with eBay at just 6.6%, Apple at 3.9%, and Walmart at 3.7%.
Amazon provides a wide range of services from online retail to subscriptions. But that hasn't stopped competitors like eBay, Netflix, and millions of online stores from achieving financial success.
Whether you own a small or big ecommerce business, it's possible to compete with Amazon, attract your own customers, and succeed in sales.
But how do you go up against a global ecommerce giant? And more specifically, how can you drive customers to your website despite Amazon being the top-of-mind ecommerce platform?
I'll be going over Amazon's top competitors and sharing actionable tips you can apply to build a successful and diversified ecommerce business.
Get My Free Mini Course On How To Start A Successful Ecommerce Store
If you are interested in starting an ecommerce business, I put together a comprehensive package of resources that will help you launch your own online store from complete scratch. Be sure to grab it before you leave!
Amazon's Top Ecommerce Competitors
Amazon is the current leader in the ecommerce space. And thanks to the pandemic, their revenues have grown even faster than previously projected.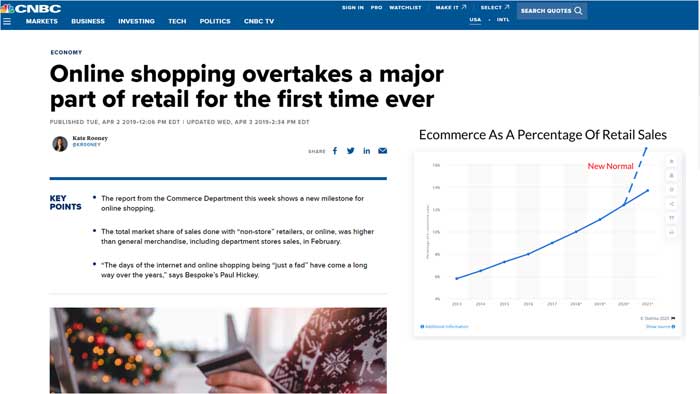 For the first time ever in 2020, online shopping overtook retail sales. And because of the pandemic, ecommerce as a percentage of retail sales is now projected to be 18-20% in 2023 and beyond!
Let's take a look at Amazon's biggest competitors in the ecommerce space.
Amazon Competitor #1: Niche Online Stores

There are approximately 24 million ecommerce stores worldwide that compete directly against Amazon.
Amazon may be an ecommerce giant, but it still has to go up against millions of competitors.
Fully hosted shopping cart platforms like Big Commerce and Shopify have made it easier than ever to launch your own ecommerce store.
In fact, you can literally launch a fully featured online store in a single day without any technical knowledge whatsoever!
Recently, Shopify released a brand new mobile app called "Shop" that will likely become Amazon's main competitor in the years to come.
Basically, Shop is a consumer shopping app that allows shoppers to browse a feed of recommended products and make purchases with a one-click checkout process.
Shopify is basically making an Amazon clone composed of ecommerce stores on their platform.
Because Shopify also owns a product fulfillment network, they can in theory offer the same "Amazon Prime-like" shopping experience for everyone.
But the main difference is that the Shop App will provide a distinctive brand shopping experience instead of Amazon's vanilla listings that all look the same.
Furthermore, Google has also joined the fray by announcing a free tier for their Google Shopping network.
The ecommerce industry is estimated to earn $6.54 trillion worldwide by 2022, leaving much room for online stores to get a slice of the cake.
Amazon Competitor #2: Walmart

Walmart is significantly larger than Amazon in terms of overall sales. In 2021, Walmart generated $559 billion in revenue which is over 90 billion more than what Amazon achieved.
Walmart's strength lies within their network of thousands of physical store locations all over the world. For the past several years, Walmart has been ramping up their online sales and growing at over 40% year over year.
They also have a strong international presence that rivals Amazon and are rapidly growing their fulfillment services to create a viable Amazon alternative.
If you are looking for another online marketplace to diversify away from Amazon, Walmart should be your second or third choice after your own ecommerce store.
Amazon Competitor #3: Ebay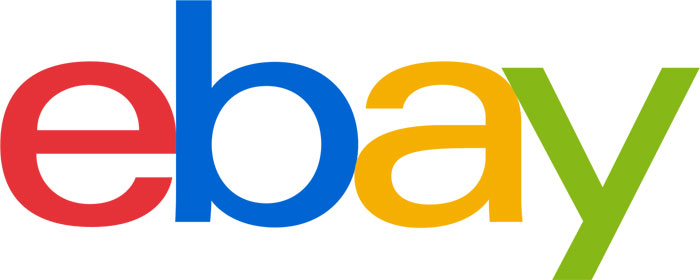 Ebay is an online shopping marketplace that is well known for its auctions and direct to consumer sales. In terms of revenue, Amazon is significantly larger than Ebay.
In 2021, Amazon's annual revenue was $469 billion whereas Ebay only made $10.42 billion. Meanwhile, Amazon has about 310 million customers whereas Ebay only has 167 million.
But even though Ebay is a much smaller marketplace than Amazon, you can still make significant sales by selling on their platform.
The main advantage of selling on Ebay is that you can more effectively brand your products. Ebay offers more opportunities to design a branded storefront and create unique product listings to make you stand out among the crowd.
In addition, whereas Amazon hides almost all customer information from you, Ebay is much less stringent about your communications with your customers.
As a result, it is easier to obtain real email addresses and contact info.
Finally, you can practically sell whatever you want on Ebay including used items. If your goal is to get rid of used or surplus products, then Ebay is your platform.
It is also much easier to get started selling on Ebay. You don't need UPC codes or any real infrastructure to sell on the platform. It's quick and easy.
For a more detailed analysis, read my post on Selling On Amazon Vs Ebay
Amazon Competitor #4: Rakuten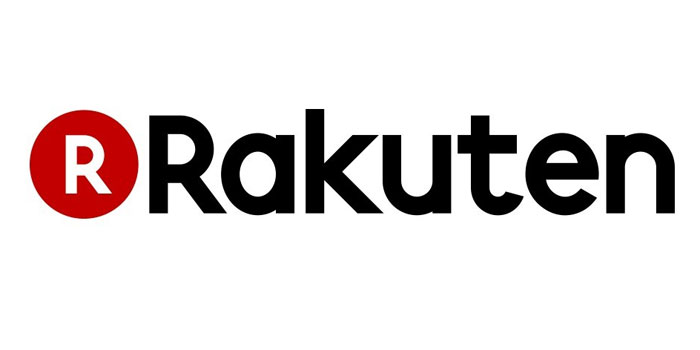 Rakuten is a free app and browser extension that helps you find coupons and earn cash back on your purchases by shopping on the Rakuten marketplace.
In 2021, Rakuten generated over 15 billion dollars in ecommerce sales and controls a significant share of the global ecommerce market.
Similar to Amazon, Rakuten charges $39/month to sell on their marketplace and takes between 8-15% of your revenue as a commission.
If you are looking to expand beyond Amazon, Ebay and Walmart, then give Rakuten a shot.
Amazon Competitor #5: Alibaba Group

The Alibaba Group is composed of many different business units: Alibaba, Aliexpress, Taobao, and Taobao Mall(TMall).
While Alibaba is best known as a search engine for Chinese factories, Alibaba Group's core business is direct to consumer. Alibaba generates most of its revenue domestically from DTC sales which is 65 percent of the company's total revenue.
Alibaba owns a range of different websites:
Taobao – Taobao.com is Alibaba's largest business unit, which provides a marketplace for sellers and buyers. Any small business or individual can open an online store through the site.
AliExpress – Aliexpress is very similar to Taobao except that it serves international customers. While Taobao caters mainly to Chinese consumers, anyone in the world can order from AliExpress.
Taobao Mall(TMall) – TMall is an ecommerce platform dedicated to larger brands such as Nike, Apple, and Gap. TMall is similar to Amazon, where big businesses and brands can directly sell to customers.
Alibaba – Alibaba is a searchable directory of Asian suppliers. Alibaba makes money by charging factories a commission on transactions. Learn how to buy from Alibaba here
Aside from ecommerce, Alibaba also makes a cut of every sale through Alipay, a third-party online payment platform with over 1.2 billion users worldwide.
Overall, Alibaba generated almost 80% of all online retail sales in China in 2021!
In fact, Alibaba has a far larger marketshare of sales in their home country compared to Amazon.
Amazon Competitor #6: Target

Target is a general merchandise retailer that runs many brick and mortar stores across the United States. In fact, 75% of the US population lives within 10 miles of a Target retail store.
In 2021, Target generated over 93 billion dollars in revenue with 18.9% coming from online sales. Going forward, ecommerce sales is projected to grow 22% in 2022.
Target's strength is their network of retail stores and a loyal customer base. Because of their strong retail presence, they can offer same-day delivery, order pickup, and drive-up pickup.
Amazon Competitor #7: Otto

Founded in 1949, Otto is one of the biggest ecommerce companies in all of Europe and they are considered a one-stop shop for a variety of consumer products. Based in Hamburg, it operates in more than twenty countries.
The Otto group is the second most profitable retailer in Germany behind Amazon and they specialize in furniture and home furnishings. In addition Otto also offers clothing, fitness gear and electronics from leading brands.
In 2021, Otto generated 16.39 billion dollars in revenue.
Amazon Competitor #8: JD.com

JD.com is China's second-largest online retailer that sells electronic appliances, lifestyle products, and other consumer goods.
Besides being a competitor to Amazon, JD.com is Alibaba's direct adversary in China's business to consumer space.
JD also owns JoyBuy.com which is an English site that sells to over 200 countries worldwide with 24/7 customer service and a 30 day return policy.
In 2021, JD.com generated 149.3 billion dollars in revenue.
Amazon Competitor #9: FlipKart

Flipkart is an ecommerce company based in India that sells a wide variety of products including laptops, tablets, smartphones, mobile accessories and fashion staples like shoes, clothing and lifestyle accessories.
You can think of FlipKart as the Amazon of India. In fact, FlipKart was started and run by 2 former Amazon employees before they were bought by Walmart in 2018.
FlipKart has over 100 million users and still runs more or less independently despite the Walmart acquisition.
Amazon Competitor #10: Etsy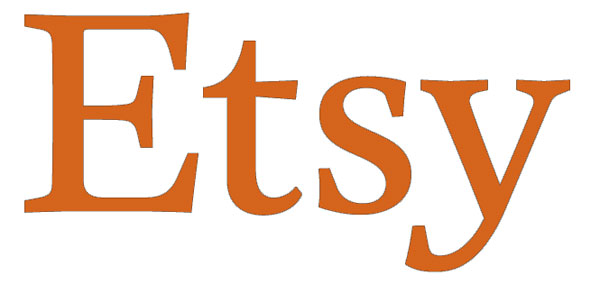 Etsy is an online marketplace that focuses on handmade or vintage goods.
If you primarily sell handmade or craft supplies, then you should look towards listing your items on Etsy.
While the Etsy marketplace isn't huge, the customers that you do obtain will be far more loyal and conducive to repeat purchases.
In 2021, Etsy generated over 2.3 billion dollars in revenue from the US alone.
Amazon Competitor #11: NewEgg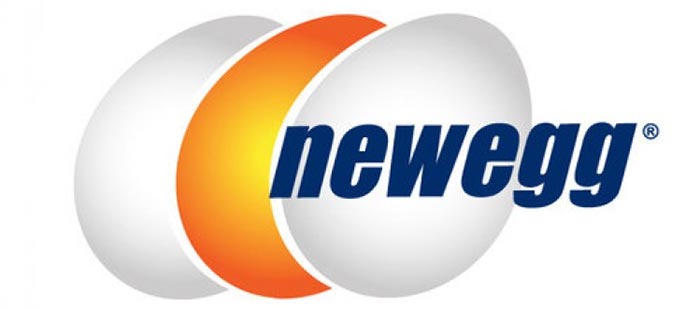 NewEgg is the global leader in selling electronics products like laptops, computers, TVs, smartphones and cameras with over 2.4 billion in revenue in 2021.
The reason people buy electronics from NewEgg is because their products are guaranteed to be genuine compared to knockoffs that are often sold on Amazon. In addition, NewEgg has a strong community of computer nerds that are loyal to the platform.
Over 44% of US Amazon shoppers have purchased from NewEgg in the past. If you sell an electronics product, then you should definitely look at NewEgg.
Amazon Competitor #12: Wayfair

Wayfair is an American e-commerce company based in Boston, Massachusetts that sells furniture and home goods online.
Wayfair is a leader in the home products space and generated $13.7 billion in net revenue in 2021. If you sell household products, then you should consider listing your products there.
Right now, Wayfair sells more than 14 million products across its 5 websites Wayfair.com, Joss & Main, AllModern, Perigold, and Birch Lane.
Wayfair does not manufacture any of its own products. Instead they dropship from over 11,000 suppliers across the United States.
Can You Compete With Amazon?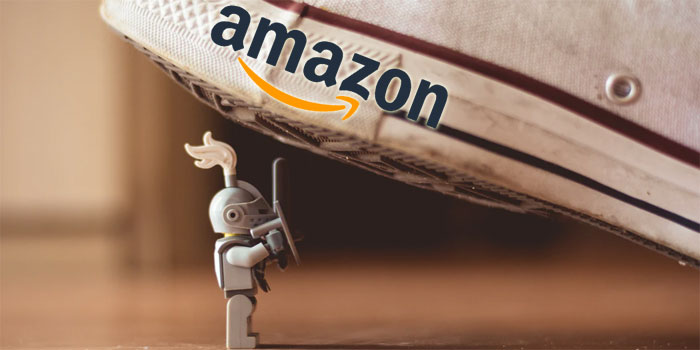 Amazon owns over 50% of US ecommerce sales, so can you hope to compete? Why not just join the winning platform and go all in?
First off, Amazon is easily the most cut throat platform to sell on and it's filled with dirty sellers just waiting to sabotage you.
Unscrupulous sellers will copy your products and your images.
Evil sellers will hijack your listings with inferior goods.
Underhanded sellers will orchestrate a string of negative reviews to bring down your listings.
Ruthless competitors will buy up all of your inventory and return it
What's worse is that Amazon doesn't really care and they can ban your entire business for factors beyond your control.
Amazon calls all of the shots and they can change the rules at any time.
For example, during the pandemic, they prevented sellers from shipping nonessential goods to their warehouse.
And this one policy change was enough to destroy many ecommerce businesses overnight.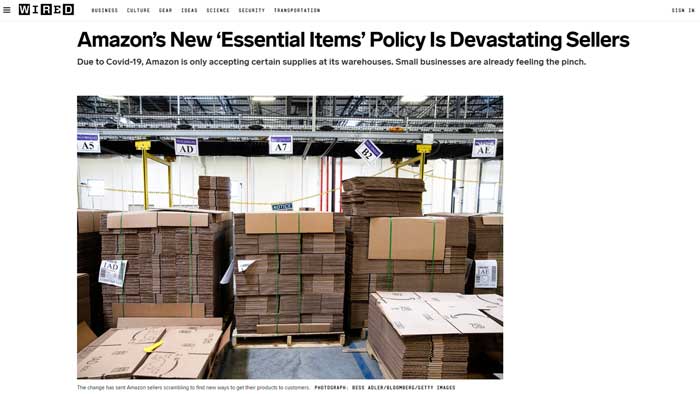 Not only that, but Amazon was recently caught by the Wall Street Journal for leveraging 3rd party seller data to launch competing products.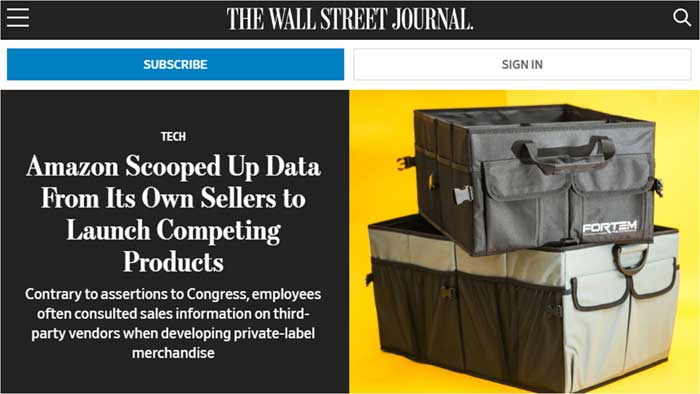 Bottom line, if you rely on Amazon for a significant portion of your sales, your business will eventually deteriorate. It's just a matter of time.
If you want to learn more about evil Amazon seller tactics, then read my post on the Dangers Of Selling On Amazon
How To Compete With Amazon

Now that you know it's possible to compete with Amazon and build a successful ecommerce business, the next step is to understand how to do it.
The tips below have worked for countless online businesses, and it can guide you as you build your own store. Keep reading to find out how to survive and thrive in the world of ecommerce.
Build Customer Loyalty
Retaining your existing customers is just as important as acquiring new customers when growing your business.
After all, it's easier to convince someone to keep buying your products if they recognize and trust your brand.
Based on experience, our repeat customers generate over 36% of our revenues every year. In addition, our best customers usually purchase more than 2X our typical AOV.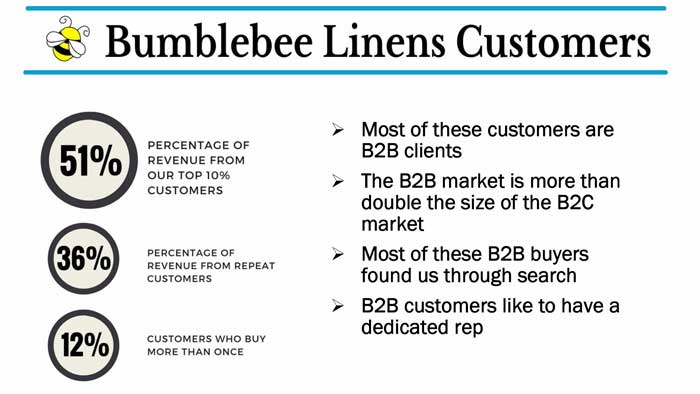 A customer loyalty program is a great way to get repeat sales. When you incentivize purchases with rewards and discounts, your customers are going to keep coming back.
The numbers say it all: 77% of consumers are more likely to stay with brands that have loyalty programs. Moreover, customers are willing to spend 37% more with a brand if they are a loyalty program member.
Unfortunately, only a few small ecommerce stores offer loyalty programs since they're usually expensive to implement.
But the good news is there are simple and inexpensive alternatives.
For example, I used ManyChat and Facebook Messenger Chatbots to implement a customer loyalty program. The upfront work can be tedious, but it is worth it.
Build your customers' trust with excellent customer service and high-quality products, and they'll keep coming back.
Also read: How To Increase Your Repeat Purchase Rate
Narrow Your Niche And Dominate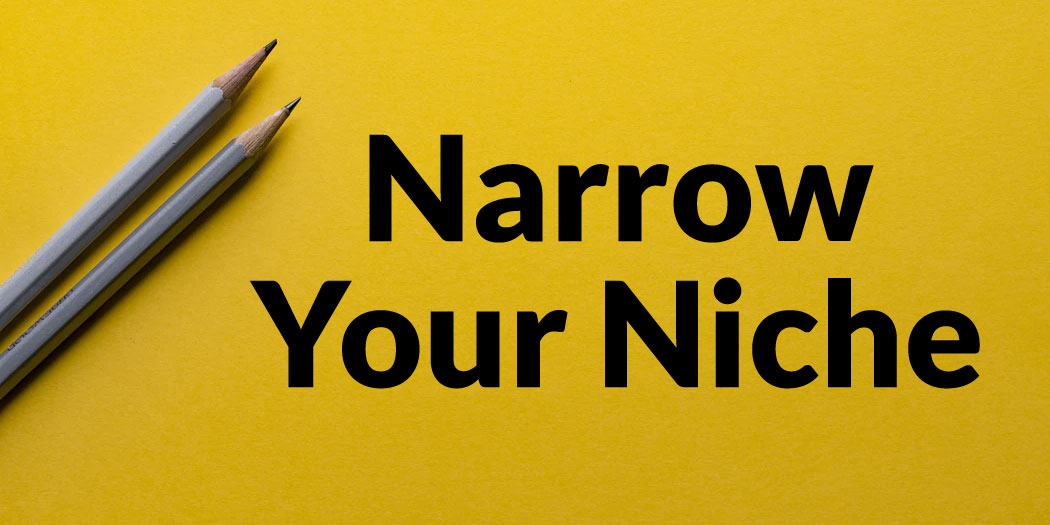 Amazon sells everything. On one hand, this is the tech company's strength. Customers know they can find almost anything on their marketplace.
On the other hand, this limits Amazon's capacity to be an expert in every niche. Amazon simply can't compete with small online stores that specialize in a particular industry.
Moreover, Amazon is too big to offer personalized customer service.
This is where your e-commerce business comes in.
Identify your niche and dominate it with killer customer service and content marketing.
By narrowing our niche to linens for special occasions, we've managed to deliver great quality products and personalization services to our customers.
You can't beat Amazon at everything, but you can beat them at one thing.
Boost Your Website SEO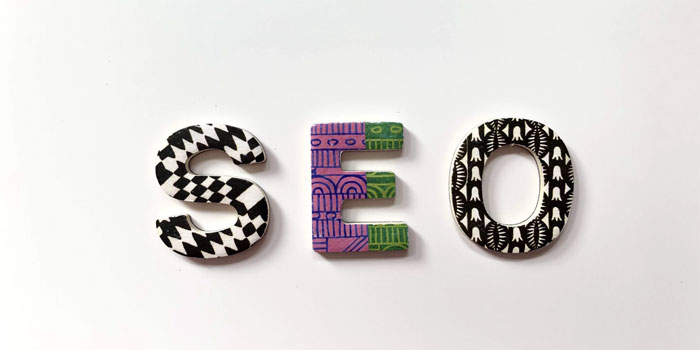 Take a look at these numbers for perspective: 49% of U.S. shoppers first go to Amazon when buying new products. 36% go straight to a search engine. And just 15% go directly to brands.
Amazon may be the first destination for many consumers, but search engines generate large traffic as well.
And as an online seller, you should be exerting serious effort to rank on Google's top search results (aka boost your website SEO). This is your opportunity to drive traffic to your website and potential sales.
The following are two actionable ways to boost your website SEO:
Keyword Optimization – To rank in search engines, choose the right keywords for your products. Long Tail Pro is a useful tool that lets you find out which keywords people use to find your type of product.

Once you've identified your keywords, place them in title tags and meta descriptions of relevant pages in your website

Publish Quality Content – Google will always prioritize quality over quantity. In fact, after doing a website audit on MyWifeQuitHerJob.com and removing a third of my content, my Google search traffic went up by over 40%! The takeaway: focus on providing the best content on your website.
Some ways you can improve your website SEO include:
Eliminating poor quality content
Removing low-performing posts in terms of traffic or backlinks
Fixing technical SEO issues
Improving the remaining content
In my website audit checklist, you'll find templates and tools that can help you boost SEO.
Moreover, useful SEO tools like Ahrefs and Google Analytics can give you valuable insight into your website, as well as your competitors, so you can grow your search traffic and beat your competition.
Grow Your Email List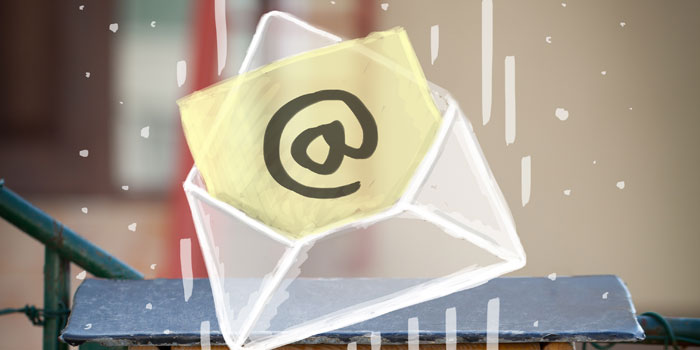 Despite the growth of new communication channels like chat apps and mobile messengers, you can expect email to stay relevant to daily online life.
There were 3.9 billion global email users in 2019, and the number is expected to grow to 4.48 billion users in 2024. This goes to show the vast potential of email as a marketing tool.
Businesses recognize this opportunity, which is why 81% of small businesses primarily use email to acquire customers, while 80% use email for customer retention. Email marketing is relatively cheap, while return on investment is massive.
I can attest to the benefits of email marketing, which has proven to be my biggest source of revenue at my ecommerce store over at BumblebeeLinens.com.
I've been able to sell many handkerchiefs and linens through my email list and email makes up approximately 30% of my overall sales.
Growing your email list allows you to spread the word about your products, build customer relationships, and generate sales.
Your lead magnet and opt-in form are vital elements to building your email list. As a basic definition, a lead magnet is a way to attract prospects to sign up on your email list, usually through free offers or valuable resources.
Meanwhile, an opt-in form is your means of getting your prospect's information so you can add them to your list.
In this post, I explain in detail 7 email autoresponders that I employ with my ecommerce store that generate sales on autopilot.
You can find hundreds of rules and tips on email marketing, but it all comes down to treating your subscribers like humans.
Consistently offer value to your subscribers and the conversion rates will naturally follow.
Offer Free Shipping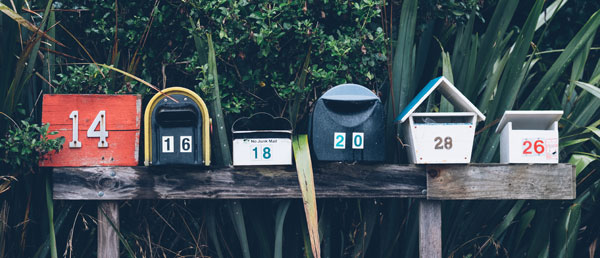 Online shoppers are well aware of Amazon's free shipping option, so your customers are likely to think twice if they see a shipping fee on your checkout page.
Back in 2017, our online store was getting an unusually high cart abandonment rate. After cold calling abandoned cart customers, I found out they were turned off by shipping costs.
Understandably, customers don't like being cornered into paying extra costs. 63 percent of cart abandonments happen because of extra shipping costs.
As a solution, we introduced a lower free shipping threshold and new shopping tiers to improve our checkout rates without losing money to free shipping.
The idea is to offer trade-offs: customers can get free shipping if they're willing to wait for their order for a significantly longer time, but they can pay extra if they want to expedite the delivery.
By simply providing options, you can win over your customers and increase your sales.
Also read: 5 Immediate Ways To Increase Your Average Order Value
Provide A Good User Experience
Website design is more than aesthetic. It's about function. In fact, customers value usability much more than visual design.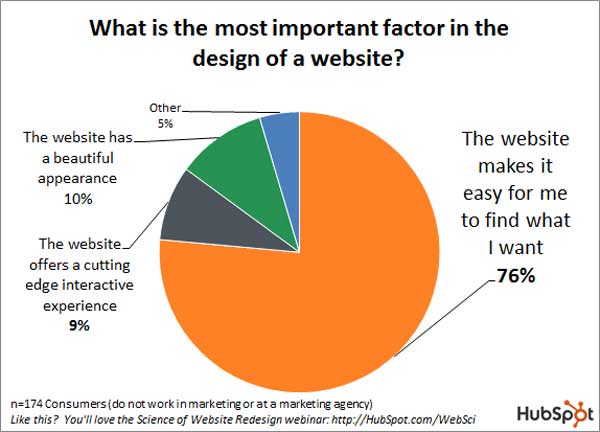 With this data in mind, make sure your customers can easily navigate your website and buy your product. To design a high converting website, put yourself in your customer's shoes.
Ultimately, your website should provide a comfortable user experience from the first point of contact until checkout.
Here's a list of tips you can apply to optimize your website for conversions:
Less is more. Avoid unnecessary graphics, widgets, and buttons that could distract your user and discourage them from staying on your website.
Show your credibility. By displaying trust factors such as your contact information, store hours, testimonials, and press mentions, you can earn the trust of your customer.
Test your website. By walking in your customer's shoes, you'll be able to spot website issues like grammatical errors, broken images, annoying popups, and slow loading pages that you can quickly fix.
These oversights could undermine your credibility and easily drive away your customers.
Also read: My Low Cost Website Redesign That Increased Conversion Rates 42% In 7 Weeks
Price Strategically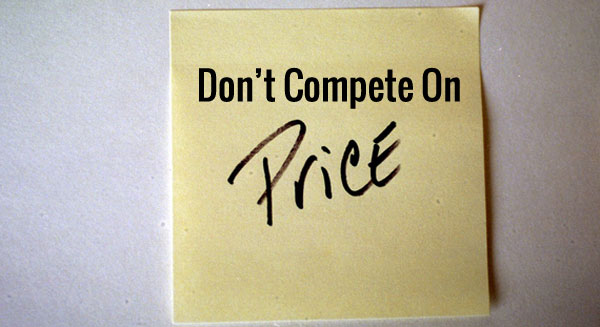 Slashing your prices may seem like the way to compete with Amazon, but this strategy won't do you good in the long run.
Amazon's strength in numbers allows it to offer low prices while still making a good profit. If you run a small business, you can't expect to apply the same strategy and earn a reasonable income.
However, the advantage you do have over Amazon is specializing in one niche and charging a premium for your products.
Case in point: 73% of millennials are willing to spend more money on sustainable products. Aside from this strategy, you can also come up with a realistic profit margin then price strategically with your goal in mind.
Pricing your products is often a process of trial and error. It comes down to finding a price point that works for your business.
List Your Products In Online Marketplaces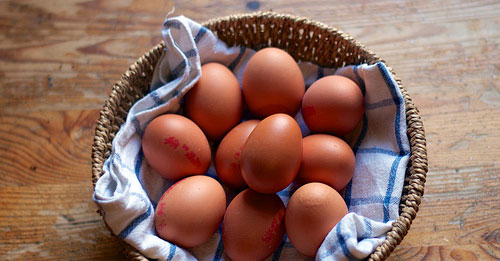 To increase your chances of success, don't put all your eggs in one basket. You can expand your customer reach by listing your products in relevant online marketplaces.
Amazon may be an obvious choice of platform due to its vast reach, but it also poses many risks beyond your control.
As an alternative, try exploring other online marketplaces suited to your niche.
For example, Ruby Lane is known as the best online selling site for vintage items.
Etsy is a go-to platform for handmade goods, and Chairish is where people go to buy high-quality furniture.
By listing your products on niche marketplaces, you're making yourself visible to shoppers who are actively interested in your type of product. Just imagine the potential of having your target consumers all in one place.
Fix Hotspots In Your Sales Funnel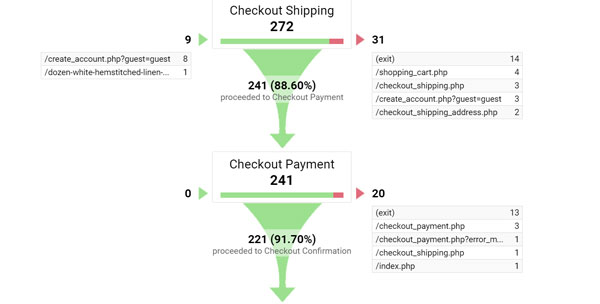 Managing an ecommerce business requires consistent testing and there are always changes to be made. Every page on your site should have a single purpose, to funnel your customer closer towards a purchase.
A sales funnel is your customers' journey from discovering your brand to clicking the "buy" button.
Generally, the funnel can be outlined in four stages:
Awareness – When a potential customer comes across your business
Interest – When a potential customer explores your products or services
Decision – When a potential customer decides to buy or not buy your product
Action – When a customer buys your product
As the name implies, the number of customers you reach gets smaller as you go down the funnel.
And as customers leak out, you must consistently evaluate the results, and make changes to patch your funnel.
For example, you might notice a significant drop in potential customers during the checkout process. This could prompt you to modify your efforts to help users at the decision stage.
Perhaps you need to add a FAQ section or display customer reviews to assure your potential customers. These efforts could make all the difference in increasing your conversion rates.
A sales funnel allows you to view your results from the perspective of your customer so you can troubleshoot hotspots in your business.
Create An Easy Return Policy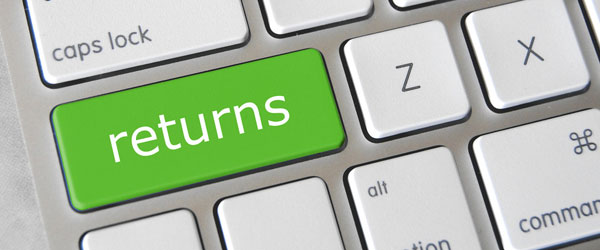 A return policy is a balancing act. If it's unclear or too complicated, you could turn off a potential customer. Conversely, if you're too generous, customers can abuse your return policy, costing you money.
Returns are a common concern among shoppers. In 2018, returned items amounted to $369 billion or 10% of all purchases. This number jumps up to 30% or more for solely online purchases.
Despite the potential loss of sales, a reasonable return policy can drastically increase your conversion rate.
According to a 2019 UPS survey, 73% of shoppers consider their overall returns experience before making a repeat purchase, and 68% said the experience influences their overall perception of the seller.
Moreover, another report said 55% of shoppers won't shop with retailers with rigid return policies.
Online shopping comes with risks. Purchases might not fit, arrive damaged, or simply not meet a customer's expectations. By offering a customer-friendly return policy, you'll inspire trust in your customers.
Make sure the conditions are fair (for both you and your customer) and that they're clearly laid out. When crafting your return policy, make sure to include these considerations:
Time Frame – Until when can customers contact you for returns?
Return Process – What steps should your customer take to return a purchase? Make it as simple and straightforward as possible.
Refunds – How much are you willing to refund? Should you ask your customer to shoulder the return shipping as a compromise?
Limitations – How can you ensure your product is returned in good condition? For example, you can state that the product has to be in its original form or packaging.
Ultimately, a clear returns and refunds policy can convince your customer to buy your product without fear of consequence.
Moreover, customers will realize that you stand by your product no matter what.
Learn How To Advertise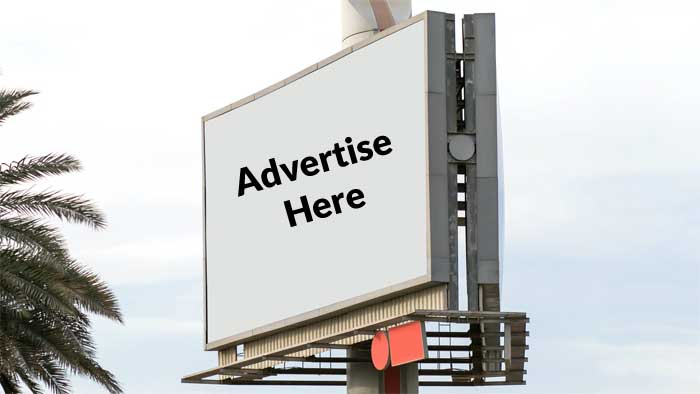 The biggest fear most people have when launching their own website is learning how to build traffic.
After all, when you list an item on Amazon, there's a built in market of hundreds of millions of shoppers immediately at your disposal.
But even though Amazon has a 50% market share of ecommerce in the US, there's another half of the market that Amazon can't reach. And in order to tap the other 50%, you must learn how to advertise and market your products.
There are many ways to advertise online which include the following…
It doesn't matter which method that you choose. Just focus on one medium, do it well and you will easily take your business to 6 figures. Employ 2 or more and you'll hit 7 figures with a customer list that you control.
Conclusion
Amazon's huge success shouldn't discourage you from pursuing an online business. Instead, learn what you can from Amazon's success and fill the gaps.
Unlike Amazon, a small business has the opportunity to specialize and dominate in a particular niche.
Apply the tips above to your e-commerce business, and you'll reap the amazing benefits of selling online.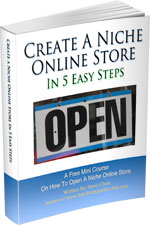 Ready To Get Serious About Starting An Online Business?
If you are really considering starting your own online business, then you have to check out my free mini course on How To Create A Niche Online Store In 5 Easy Steps.
In this 6 day mini course, I reveal the steps that my wife and I took to earn 100 thousand dollars in the span of just a year. Best of all, it's free and you'll receive weekly ecommerce tips and strategies!
Note: This post above may contain affiliate links, which means that I may receive a commission if you make a purchase when clicking a link. Please consult our privacy policy for more information.
Related Posts In Ecommerce Marketplaces
About Steve Chou

Steve Chou is a highly recognized influencer in the ecommerce space and has taught thousands of students how to effectively sell physical products online over at ProfitableOnlineStore.com. 

His blog, MyWifeQuitHerJob.com, has been featured in Forbes, Inc, The New York Times,  Entrepreneur and MSNBC.  

He's also a contributing author for BigCommerce, Klaviyo, ManyChat, Printful, Privy, CXL, Ecommerce Fuel, GlockApps, Privy, Social Media Examiner, Web Designer Depot, Sumo and other leading business publications.

In addition, he runs a popular ecommerce podcast, My Wife Quit Her Job, which is a top 25 marketing show on all of Apple Podcasts. 

To stay up to date with all of the latest ecommerce trends, Steve runs a 7 figure ecommerce store, BumblebeeLinens.com, with his wife and puts on an annual ecommerce conference called The Sellers Summit.  

Steve carries both a bachelors and a masters degree in electrical engineering from Stanford University. Despite majoring in electrical engineering, he spent a good portion of his graduate education studying entrepreneurship and the mechanics of running small businesses.