For years, Etsy has been known as the place to buy and sell arts & crafts and other handmade goods online. But Etsy isn't the only online marketplace catering to artisans and other crafty online sellers.
Amazon Handmade is one of many Etsy alternatives where you can sell your handcrafted goods.
But while Amazon Handmade and Etsy share many similarities, the two platforms are completely different in their approach to selling handmade goods. 
In this article, I compare Amazon Handmade vs Etsy using the following criteria:
Account Requirements: Which marketplace is easier to set up?
Pricing: Which marketplace is cheaper?
Payment Options: Which marketplace offers more payment options?
Product Categories: Which marketplace has more product categories?
Support: Which marketplace provides better support?
Ecommerce Features: Which marketplace has more ecommerce selling tools?
Advertising: Which marketplace provides better advertising tools?
SEO: Which marketplace gives you more control over your SEO?
Get My Free Mini Course On How To Start A Successful Ecommerce Store
If you are interested in starting an ecommerce business, I put together a comprehensive package of resources that will help you launch your own online store from complete scratch. Be sure to grab it before you leave!
What Is Amazon Handmade?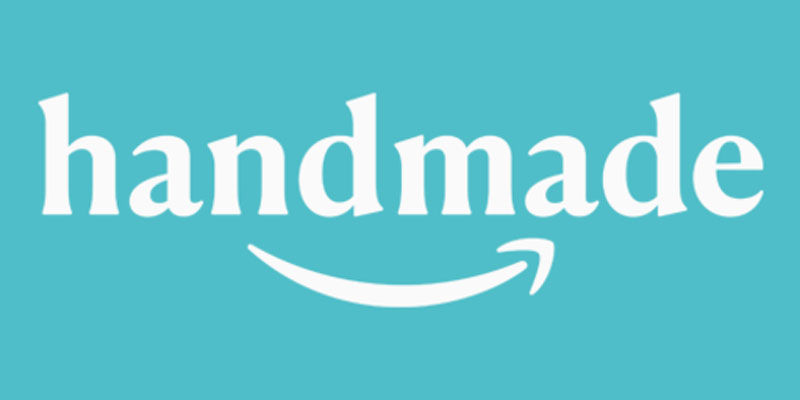 Amazon Handmade is a submarket within the larger Amazon Marketplace where artisans can sell handmade products such as artwork, jewelry, and stationery.
Amazon Handmade product listings appear alongside other Amazon.com products in Amazon's overall search results.
For example, if you search for "handmade bracelets" on Amazon.com, the search results will show bracelets from Amazon.com's "Jewelry" category and Amazon Handmade's "Handmade Products" category.
Amazon doesn't publicize Handmade's traffic or sales numbers, so there's no way to know exactly how many visitors Handmade gets or how many sales it generates each year.
However, they have shared that over 100 Amazon Handmade sellers crossed $1 million in annual sales in 2020.
What Is Etsy?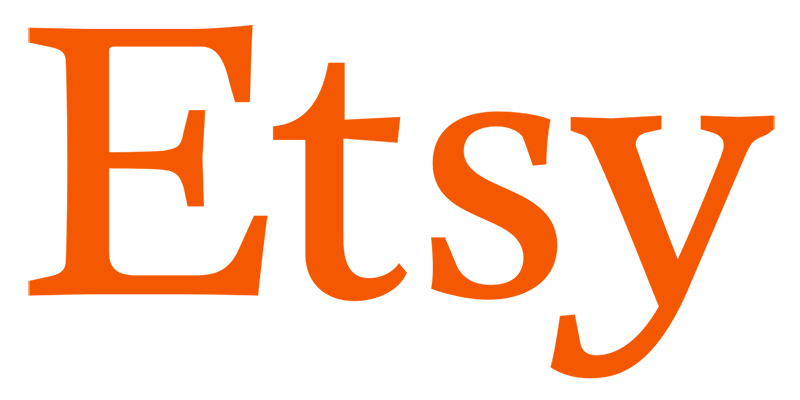 Launched in 2005, Etsy has become one of the world's largest online marketplaces for arts, crafts, handmade, and vintage goods.
In 2021, Etsy generated more than $2.30 billion in revenue for 7.5 million Etsy sellers. More than 500 million people visit the Etsy website each month.
Most Etsy users are millennials, and their favorite categories are crafts supplies and tools, jewelry, and home and living. Approximately 80% of Etsy shoppers are females between 18 and 35.
Amazon Handmade Vs Etsy: Pros And Cons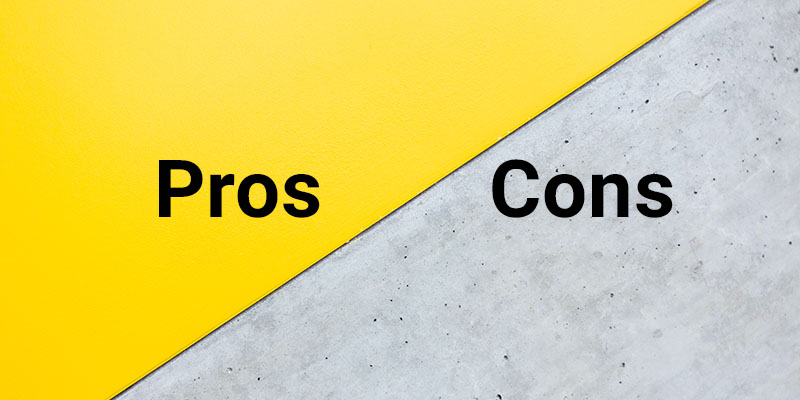 Amazon Handmade Pros
Massive reach: Amazon is the most popular ecommerce store in the US, with 2.5 billion monthly visits.
No listing fee: Amazon Handmade doesn't charge a listing fee. You only pay Amazon when you make a sale.
Amazon FBA: Amazon has a Fulfillment by Amazon (FBA) service where it stores, packs, and ships products on your behalf.
Amazon Prime: If you sign up for FBA, you're automatically eligible for Amazon Prime, where customers benefit from free shipping and faster delivery times. The Amazon conversion rate is 3x higher for Prime sellers.
Amazon has a 50% marketshare of ecommerce: 66% of US consumers begin their product search on Amazon.
Amazon Handmade Cons
Competitive pricing: Product pricing is a significant ranking factor on Amazon. You must price your products competitively to gain visibility.
Transaction fees: Amazon charges a high commission fee of approximately 15% of the order value.
Strict application process: Amazon Handmade has a rigorous application process, and approval can take up to two weeks.
Limited search visibility: Since Amazon Handmade and Amazon.com products are listed together, you end up sharing search real estate with more sellers.
Etsy Pros
Relevant audience: Etsy attracts visitors who prefer to shop from small businesses selling handcrafted products.
You can start selling right away: Anyone can sell on Etsy, and it takes less than five minutes to create an Etsy seller account.
Ease of use: Etsy has a clean and attractive user interface with lots of filters, making it easy to search for products.
Custom Etsy shop: Each seller on Etsy gets their own shop handle that looks like "ww.etsy.com/shop/shopname." Sellers can make announcements, list products into categories, and add descriptions on their Etsy shop.
Digital goods: Etsy allows you to sell digital products like planners, cards, and clipart.
Low commission fee: Etsy charges a low transaction fee of 6.5% per sale, far lower than Amazon and other online marketplaces.
Etsy Cons
Listing fees: Etsy charges a listing fee of $0.20 per product. In addition, Etsy listings expire after four months, after which you're charged $0.20 per listing for renewal.
Limited payment options: Etsy Payments only accepts payments from credit cards, debit cards, Apple Pay, Google Pay, PayPal, and other country-specific payment methods.
No shipping fulfillment service: Although Etsy provides shipping labels at a discounted rate, you're responsible for packing and shipping your products.
Amazon Handmade Vs Etsy: Account Requirements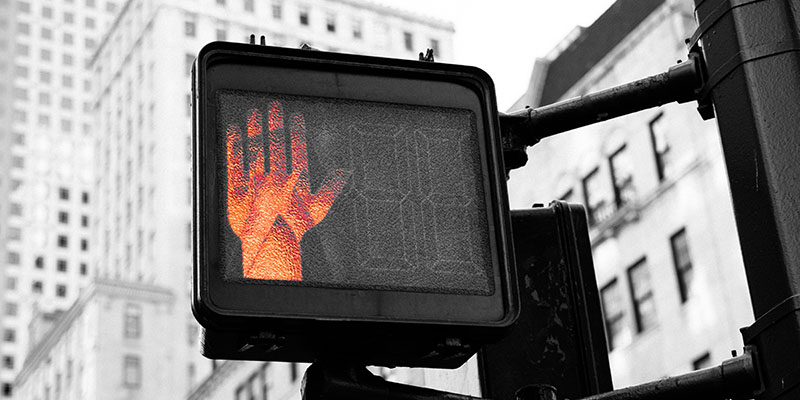 Amazon Handmade has a tougher application process than Etsy to ensure that only competent and genuine artisans sell on their platform.
Amazon doesn't allow mass-produced goods, and each product listed on Handmade must meet the following criteria:
Handmade: Products must be made by hand from start to finish. Examples include ceramic vases, soaps, candles, and resin jewelry.
Hand-altered: Products that have been modified, like hand-painted t-shirts or shoes.
Hand-assembled: Products put together from premade pieces. For example, jewelry, handbags, and shoes.
Personalized: Products with customizations, like embroidered or printed handkerchiefs.
In addition, Amazon Handmade sellers must adhere to the following guidelines: 
You can't outsource the production of goods.
You can't be a reseller – you must be involved at some point in the manufacturing process.
You can't dropship on Amazon.
Your business must have less than 20 employees.
You can't sell edibles and electronics.
You can't sell digital goods.
When you sign up with Amazon Handmade, they will ask for your tax information and a government-issued ID. Application approval can take up to two weeks.
Etsy stores are easier to set up. Unlike Amazon Handmade, there's no account approval process on Etsy.
You can join immediately. Etsy only asks for the following details:
Business name (Sole proprietor or Corporation).
Your address.
Banking details.
International credit card details.
Etsy will deposit a small amount in your bank account to verify your account information. This takes no more than 15 minutes.
You can also work with a production partner on Etsy as long as you're willing to disclose their information.
Unlike Amazon Handmade, Etsy lets you sell:
Vintage products that are at least 20 years old.
Digital downloads.
Craft supplies that are handmade, commercial, or vintage.
Etsy wins this round based on their lower barrier to entry for new sellers.
Winner: Etsy
Amazon Handmade Vs Etsy: Pricing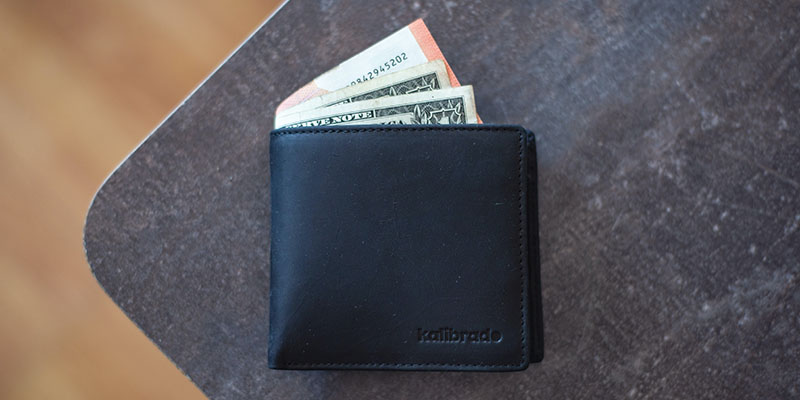 Etsy has lower commission fees than Amazon Handmade, making them the cheaper of the two platforms.
Here's a closer look at how the pricing works for both platforms.
Amazon Handmade Pricing
Selling on Amazon Handmade is free, and there are no monthly subscription fees, listing fees, or hidden fees.
To encourage artisans, Amazon Handmade gives all their sellers access to Professional Seller account features at no extra cost.
As a professional seller, you can use fulfillment by Amazon (FBA), run Amazon advertising campaigns, create unlimited listings (for free), and create listings in bulk.
Amazon Handmade charges a steep 15% referral fee when you make a sale but doesn't charge a listing or renewal fee.
Etsy Pricing
Like Amazon Handmade, Etsy offers two pricing plans:
Etsy Standard: No monthly fee.
Etsy Plus: Subscription fee of $10 a month. Includes access to advanced tools like shop customization options, discounts on custom packaging, and restock requests for customers interested in out-of-stock products.
Etsy charges a listing fee of $0.20 for each item you sell on their platform. Each listing stays up for four months, after which you're charged an automatic renewal fee of $0.20 per listing.
Etsy also charges a 6.5% commission fee, known as a transaction fee, for each sale.
Here's a pricing summary for Amazon Handmade and Etsy:
| | | |
| --- | --- | --- |
| FEES | AMAZON HANDMADE | ETSY |
| Free account option | Yes | Yes |
| Listing fee | No | $0.20 |
| Listing renewal fee | No | $0.20 |
| Commission fee | 15% | 6.5% |
If you total up all the fees you need to pay Etsy on each sale, you'll pay a maximum of 10% of your product price, which is significantly lower than Amazon's 15% referral fee.
Winner: Etsy
Amazon Handmade Vs Etsy: Payment Options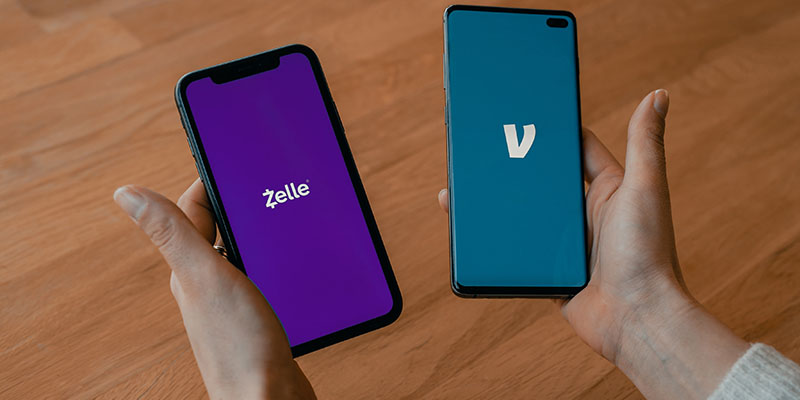 Amazon Handmade offers more payment options than Etsy, but Etsy deals with a few big payment processors that Handmade does not, like PayPal, Apple Pay, and Google Pay. 
With Amazon Handmade, you can accept payments from the following providers:
Amazon Pay – Amazon's in-house payment provider.
Amazon Store Card
Amazon Secured Card
American Express
Bank
China UnionPay
Diner's Club
Discover Network
JCB
MasterCard/EuroCard
NYCE
Venmo
Visa
Etsy, on the other hand, accepts the following payment methods:
Apple Pay
Bank
Credit card
Debit card
Etsy Coupon
Etsy Gift Card
Google Pay
Unlike Amazon, Etsy charges a payment processing fee of 3% + $0.25 on every sale. The payment processing fee varies for each country. Amazon doesn't charge fees to process payments.
Etsy sends payment to the seller immediately after the sale, while Amazon Handmade pays once every two weeks.
Overall, Amazon Handmade wins this round for not charging a payment processing fee. 
Winner: Amazon Handmade
Amazon Handmade Vs Etsy: Product Categories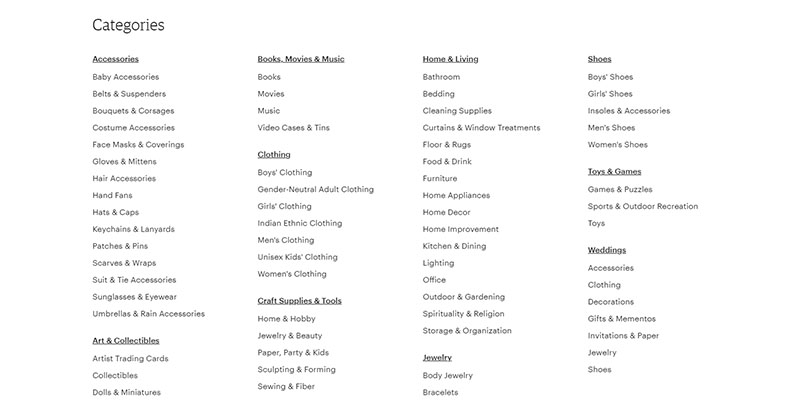 Etsy lets you choose from ten main product categories, while Amazon Handmade only has four.
Amazon Handmade Product Categories
Jewelry
Home & Kitchen
Clothing, Shoes, & Accessories
Wedding
Etsy Product Categories
Jewelry
Accessories
Clothing & Shoes
Home & Living
Wedding & Party
Toys & Entertainment
Art & Collectibles
Craft Suppliers & Tool
Digital Downloads
Holiday Shop
In addition to the ten primary categories, Etsy has over 150 product subcategories. 
Etsy also lets you sell digital downloads, Amazon Handmade doesn't. Without carrying any inventory, you can sell digital planners, notes, books, paintings, tutorials, clipart, portraits, etc.
Winner: Etsy
Amazon Handmade Vs Etsy: Support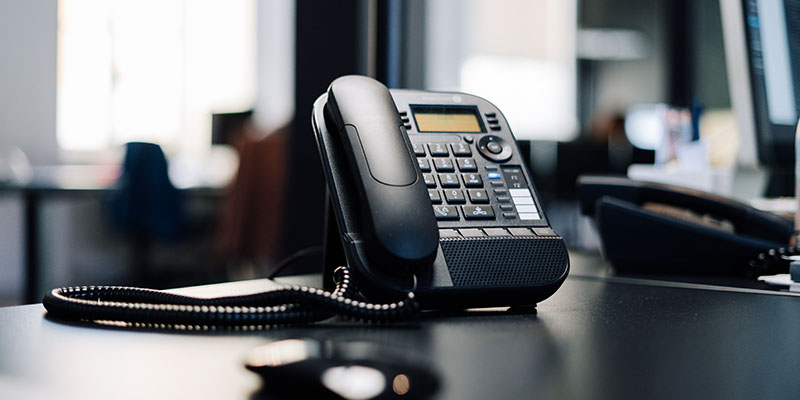 Unfortunately, both Amazon Handmade and Etsy lack a streamlined customer support system for their sellers.
There is no way to contact either platform directly via phone. The only way to speak to a customer support representative is to schedule a call using the "Contact us" button.
The button is hard to find because Amazon Handmade and Etsy prefer that sellers find solutions through their online knowledge guides. 
While both platforms offer detailed guides, FAQs, and tutorials, sometimes you just need to speak to a human.
You can submit your issue to the community in their respective forums if nothing else works. Most merchants are friendly, and you should receive a response within a few hours.
Winner: Draw
Amazon Handmade Vs Etsy: Ecommerce Selling Features And Tools
Amazon Handmade offers more ecommerce selling features than Etsy because Amazon is a larger marketplace with five times the traffic of Etsy.
Etsy has basic ecommerce features such as discounted postage and advertising tools. For additional ecommerce tools, you must sign up for the Etsy Plus subscription plan.
Amazon Handmade has one key feature that can reduce a seller's work by 50% or more – Fulfillment by Amazon (FBA).
With FBA, Amazon handles all the fulfillment, including shipping and returns, once a customer purchases your product.
You save on storage fees, employee salaries, packing fees, and other overhead. Although Amazon charges storage, label, and shipping fees, they are heavily discounted.
Winner: Amazon Handmade
Amazon Handmade Vs Etsy: Advertising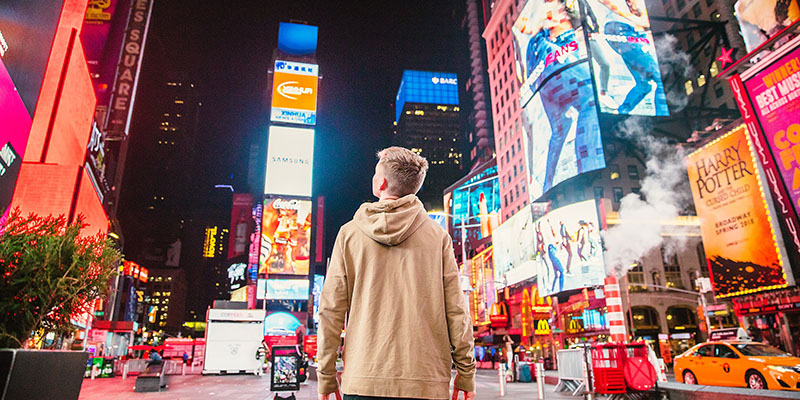 Amazon Handmade gives you more control over your advertising than Etsy, with several options, including audio and video ads that can be displayed across various Amazon platforms.
Amazon offers the following ad types, designed to reach customers at every stage of their journey:
Sponsored Products: Cost-per-click (CPC) ads that appear in Amazon search results and product pages.
Sponsored Brands: CPC ads available in product collection, store spotlight, and video formats. They appear at the top or middle of the Amazon search results.
Sponsored Display: CPC ads that target customer-based interests and shopping behaviors, not keywords. They appear on product detail pages or third-party websites and apps.
Audio ads: Ads that help you reach customers across Alexa-enabled devices such as Echo and FireTV.
Video ads: Ads that allow you to reach Amazon customers on Amazon's websites, apps, and Fire tablet wake screen.
Amazon Demand-Side Platform (DSP): Cost-per-thousand (CPM) ads are available in display, audio, and video formats on and off Amazon.
In contrast, Etsy provides only two types of ad formats:
Etsy ads: CPC ads allow you to purchase ads displayed on Etsy's search results and listings.
Offsite ads: All sellers are automatically enrolled in Offsite Ads, where Etsy displays your products on external ad spaces. If a customer clicks on your ad and buys the product, Etsy charges you an ad fee.
Winner: Amazon Handmade
Amazon Handmade Vs Etsy: Search Engine Optimization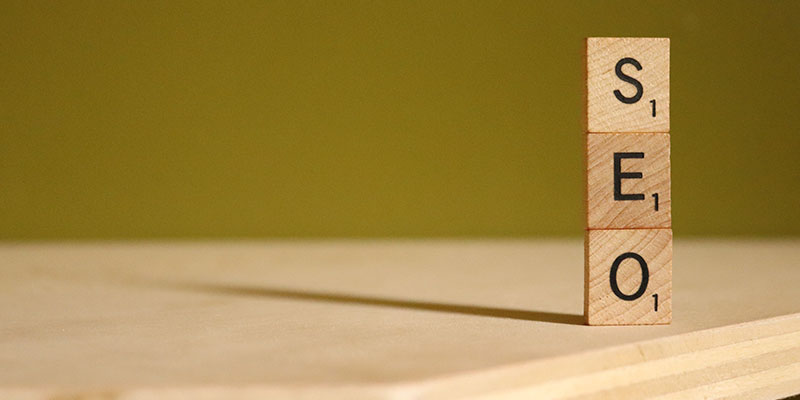 Amazon and Etsy have their own search engines, and millions of people begin their product searches from their platforms. By optimizing your Amazon and Etsy product listings, you can help them rank higher in product searches on each platform.
You may also find success in Google search, given that both Amazon Handmade and Etsy have a high Google domain authority due to their high traffic volume and the number of quality backlinks.
Overall, you can improve your store's visibility with unique products and a solid understanding of Amazon, Etsy, and Google SEO.  
Winner: Draw
Amazon Handmade Vs Etsy: Which Is Better Overall?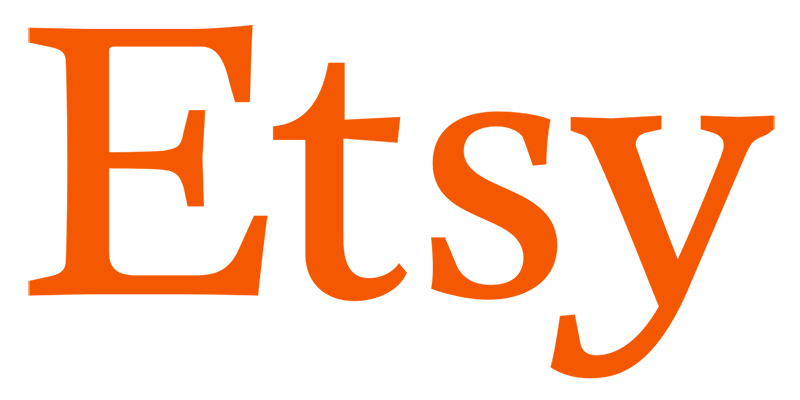 In the Amazon Handmade vs. Etsy battle, Etsy comes out on top, but just barely.
The main advantage of Amazon is that they attract over 2.4 billion visitors per year compared to only 277 million for Etsy. So in theory, you should be able to generate more sales on your Amazon Handmade store.
Both platforms make it easy for independent artisans and small businesses to start an online store and sell handmade goods online, and I like that Amazon extends its FBA service to Handmade sellers, saving time and reducing labor costs.
But Amazon Handmade charges a whopping 15% commission on each sale. They also have stricter account requirements and force their sellers to compete with the entire Amazon product catalog.
Etsy is a niche platform for handcrafted goods, which makes it easier for sellers to connect with their target audience.
Overall, Etsy is a better option if you want to start selling handmade goods immediately and have fewer limitations on how and what you can sell.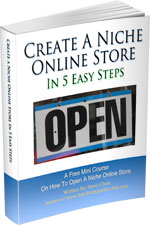 Ready To Get Serious About Starting An Online Business?
If you are really considering starting your own online business, then you have to check out my free mini course on How To Create A Niche Online Store In 5 Easy Steps.
In this 6 day mini course, I reveal the steps that my wife and I took to earn 100 thousand dollars in the span of just a year. Best of all, it's free and you'll receive weekly ecommerce tips and strategies!
Note: This post above may contain affiliate links, which means that I may receive a commission if you make a purchase when clicking a link. Please consult our privacy policy for more information.
Related Posts In Ecommerce Marketplaces
About Steve Chou

Steve Chou is a highly recognized influencer in the ecommerce space and has taught thousands of students how to effectively sell physical products online over at ProfitableOnlineStore.com. 

His blog, MyWifeQuitHerJob.com, has been featured in Forbes, Inc, The New York Times,  Entrepreneur and MSNBC.  

He's also a contributing author for BigCommerce, Klaviyo, ManyChat, Printful, Privy, CXL, Ecommerce Fuel, GlockApps, Privy, Social Media Examiner, Web Designer Depot, Sumo and other leading business publications.

In addition, he runs a popular ecommerce podcast, My Wife Quit Her Job, which is a top 25 marketing show on all of Apple Podcasts. 

To stay up to date with all of the latest ecommerce trends, Steve runs a 7 figure ecommerce store, BumblebeeLinens.com, with his wife and puts on an annual ecommerce conference called The Sellers Summit.  

Steve carries both a bachelors and a masters degree in electrical engineering from Stanford University. Despite majoring in electrical engineering, he spent a good portion of his graduate education studying entrepreneurship and the mechanics of running small businesses.