If you are fed up with Ebay and looking to expand your ecommerce business, this post will compare and contrast the top 11 Ebay alternatives to sell your products online.
When my wife and I first began our ecommerce journey, we started out by selling on Ebay because it was easy.
With Ebay, you can quickly list a product online to millions of users in a matter of minutes for less than a dollar. All you need is a digital camera and you are ready to sell!
But the convenience of Ebay comes at a cost and there are major downsides to the platform.
First off, Ebay charges a very high final value fee (~10%) and another 2-3% for PayPal which significantly eats into your profit margin with every sale. In addition, you have to handle your own shipping and fulfillment.
Second, Ebay caters to a specific audience that looks for bargains and they tend not to be high end customers. In fact, Ebay is known for being the world's "garage sale".
Over the years, Ebay has also gotten significantly more competitive and numerous policy changes have led to sellers seeking alternatives to Ebay.
Overall, Ebay is a great place to dip your toes in the water and get used to selling online but it's a marketplace that will eventually limit your growth.
In this post, I discuss my top 11 Ebay alternatives that will make you more money.
Get My Free Mini Course On How To Start A Successful Ecommerce Store
If you are interested in starting an ecommerce business, I put together a comprehensive package of resources that will help you launch your own online store from complete scratch. Be sure to grab it before you leave!
Ebay Alternative #1: Amazon

When it comes to size and overall sales volume, Amazon dwarfs Ebay. In 2019, Amazon generated $280 billion in revenue compared to only $10.8 billion for Ebay.
In addition, Amazon has over 310 million customers compared to EBay's 167 million. Not only does Amazon have double the shoppers, but their customers are loyal as well.
Over a third of Amazon shoppers are Prime members and they are much more active than the average Ebay buyer.
Here are some fast facts about Amazon's fanatical user base.
Over 112 million people pay money for Amazon Prime memberships in the US alone.
The average Amazon Prime member spends $1.3K every year.
The average non Amazon Prime member spends $700 every year.
Aside from size, selling on Amazon carries a huge advantage over Ebay in that Amazon offers a done for you fulfillment service called FBA.
With Amazon FBA, you do not have to carry inventory and Amazon will handle shipping, fulfillment, customer service and storage for a reasonable fee.
In fact, Amazon FBA alone is a huge reason to sell on Amazon and overall, you'll make 10 times the money selling on Amazon vs Ebay.
The only downside with Amazon is that both the startup cost and the level of competition is higher than Ebay.
Having sold on Amazon for many years, I can attest that Amazon is easily one of the most cut-throat platforms to sell on and is filled with dirty sellers just waiting to sabotage you.
Below is a summary of the pros and cons of Amazon vs Ebay.
The Pros Of Selling On Amazon Vs Ebay
Amazon offers 10X the profit potential compared to eBay.
Amazon offers a fulfillment service(FBA) which removes the need to carry inventory or fulfill your own orders.
Amazon Prime memberships attract loyal customers who are much bigger spenders than Ebay.
Amazon's extensive supply chain can store inventory closer to customers, deliver timely shipments, and offer excellent customer service – something that Ebay does not do or offer.
Ebay customers are higher maintenance and frugal. As a result, Ebay requires more customer support resources than Amazon.
The Cons Of Selling On Amazon Vs Ebay
Amazon owns the customer and hides all customer information from you.
Amazon constantly gathers information about your sales with the intention of competing with you.
Selling on Amazon requires a larger budget and more upfront resources than Ebay.
Amazon is much more cutthroat and competitive.
Amazon charges a higher selling fee (15% vs 10%) than Ebay.
Is Selling On Amazon Right For You?
While Ebay is great for selling certain products like used goods and collectibles, Amazon is a much better marketplace for new and private label goods.
From my experience, you can easily make 10 to 15 times more selling on Amazon than on Ebay. Not only that, but the customers on Amazon have deeper pockets and are less price conscious.
With my online store at Bumblebee Linens, we primarily sell on Ebay to liquidate our irregular goods whereas we make 6 figures per year selling on Amazon alone.
The dirty sellers on Amazon are annoying and troublesome, but you can avoid most problems by staying under the radar and by signing up for Amazon Brand Registry.
Ebay Alternative #2: Your Own Online Store

Opening your own online store is ALWAYS the best Ebay alternative when selling online. Not only do you own your own platform but you are building a business that you can later sell at a high multiple.
The main downside to selling on your own online store is that you have to learn how to generate your own traffic which can take some time. As a result, the ramp up to profitability will generally be slower than selling on Ebay which has a built in audience.
But once you have your store up and running, you can significantly scale your sales well beyond the reach of Ebay. Not only that, but you'll also establish your own brand.
When shoppers buy from your Ebay store, they usually have no idea who they are buying from. But when they buy from your branded store, they'll remember.
By owning your customer list, it greatly opens up your marketing possibilities. For example, you can use…
The Pros Of Selling On Your Own Online Store Vs Ebay
There are no selling fees and you get to keep all of the profit.
You are building your own brand.
You can attract repeat business because you own your customer list.
You are not competing against other sellers on the same marketplace.
You have full control over the look and feel of your website.
It is very inexpensive to get started (less than $3/month).
The Cons Of Selling On Your Own Online Store Vs Ebay
You have to learn how to drive your own traffic.
You must learn how to create a high converting website.
The initial startup costs will be higher than Ebay.
Is Opening Your Own Online Store Right for You?
To be honest, opening your own online store is right for everyone. After all, in order to build a long term business, you must establish your own brand and build your own customer list.
Starting your own online store is not expensive either and you can get started for as little as $3/month! (Click here for step by step instructions)
It's also important to note that selling on your own online store and Ebay are not mutually exclusive. You can use Ebay to generate cash flow while focusing the bulk of your efforts on your own shop.
Ebay Alternative #3: Walmart

Walmart is Amazon's primary competitor and they control the largest network of physical store locations all over the world.
For the past several years, Walmart has been ramping up their online sales and growing at an exponential rate of 40% year over year. They also offer a fulfillment service very similar to Amazon FBA.
The main advantage of Walmart is that they have a massive customer base. And given their current trajectory of online growth, Walmart could eventually overtake Amazon.com in terms of ecommerce sales.
But right now, Walmart's 3rd party marketplace is not fully mature and much less organized than Amazon.com. Navigating the setup process is extremely frustrating and it's obvious that they are still in the process of getting their ducks in a row.
Compared to Ebay however, Walmart offers significantly more money making potential if you are willing to jump through all the hoops to get set up.
The Pros Of Selling On Walmart Vs Ebay
Walmart does not charge any setup or maintenance fees. You basically pay a referral fee of between 8-20% (depending on category) whenever a sale is made.
Walmart is free to get started.
Walmart's overall customer base is an order of magnitude larger than Ebay.
Walmart offers a fulfillment service similar to Amazon FBA.
The Cons Of Selling On Walmart Vs Ebay
You may end up competing against Walmart's brands.
Walmart's online presence is currently smaller than Ebay but rapidly catching up.
Your margins will be lower because Walmart demands the lowest prices.
There is no auction option, only fixed priced listings.
The startup costs may be higher. For example, you need a GS1 barcode to sell your private label goods.
It's a pain to setup your account and get approved compared to Ebay.
Is Selling On Walmart Right for You?
To succeed on Walmart, you have to be in a position where you can offer competitive pricing and still make a decent profit. Because the Walmart 3rd party seller marketplace isn't fully mature, I would focus my efforts on Amazon and your own shop first.
But if you are tapped out on Amazon and Ebay and looking for more growth, you should definitely give Walmart a shot. Just be prepared for some headaches as Walmart works through their growing pains.
Ebay Alternative #4: Etsy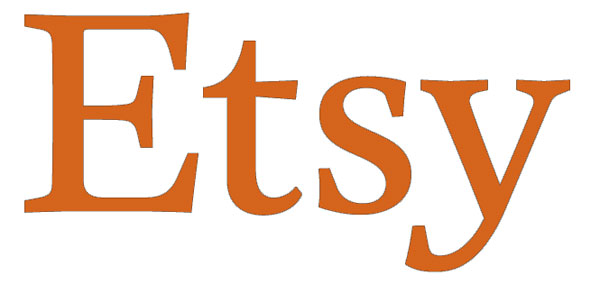 Selling on Etsy is a great idea if you are crafty and make your own handmade items and supplies.
Etsy started off in 2005 as an online community for crafters, artists and vintage enthusiasts. And today, it is the home to over 1.6 million active sellers and 26.1 million active buyers. In 2019 alone, Etsy generated $818.79 million in sales.
If you compare those numbers to Ebay, Etsy has 1/100 the customer base and makes 1/12 the sales.
Etsy also has very strict limitations on what you can sell. Every product must be handmade and you can not mass produce your products for sale! As a result, Etsy's niche-specific market may not be for you and their rules greatly limit your money making potential.
But while Etsy's marketplace isn't huge, their customers are far more loyal and conducive to repeat purchases compared to Ebay.
The Pros Of Selling On Etsy Vs Ebay
Selling on Etsy is cheaper than Ebay and easier to understand. There's a $0.20 USD listing fee per item and a fixed 5% commission.
Etsy listings last for 4 months, whereas Ebay auctions are only up for 10 days or 30 days for a fixed price listing.
Etsy offers much better support than Ebay.
Etsy allows you to build a customer list to a certain extent (more so than Ebay).
The Cons Of Selling On Etsy Vs Ebay
Etsy only allows handmade products to be sold which limits your product options.
Etsy gets far less traffic than Ebay.
Etsy products can not be mass produced.
Is Selling On Etsy Right for You?
If you're into vintage supplies, jewelry or fashion and create your own products, then Etsy might be a great marketplace for you. However, don't expect your Etsy store to make you life changing money.
Selling on Etsy is great for making a little side income (you can always find exceptions of course), but in general, selling on Ebay has much more money making potential.
Before listing your handmade products on Etsy, make sure that you factor in the cost of your time to produce your goods since mass manufacturing is not permitted.
Ebay Alternative #5: Bonanza

Bonanza is a relatively new entrant to the ecommerce scene but they are growing quickly. Bonanza is a great marketplace if you have something quirky and extraordinary to sell.
They pride themselves in offering over 22 million unique, one-of-a-kind products ranging from parts and accessories to furniture and pet supplies.
From a sellers perspective, Bonanza is very similar to Ebay in that you can sell a huge range of different products worldwide. But the main difference is that Bonanza actually encourages you to establish a relationship with your customer!
As a result, you can build your own customer list on their platform.
Bonanza also does not charge any listing or monthly fees. They only make money when a sale is made and they offer different commission based tiers depending on the level of advertising that you want Bonanza to take with your products.
For example, you can pay a fee of 9%, 13%, 19%, or 30% — higher rates mean more buyer visits from Google Shopping and other advertising sources. If you decide to opt out of their advertising, you pay just 3.5%!
Overall, I love Bonanza's business model because they encourage you to build a brand! Unlike Amazon which hides your customer data and uses it to compete against you, Bonanza strikes a great balance between sales and branding.
The main disadvantage is that Bonanza is still relatively small and it's safe to say that they are over 100X smaller than Ebay.
The Pros Of Selling On Bonanza Vs Ebay
Bonanza's selling fees are extremely low at only 3.5%. And there are no listing fees.
Bonanza sends every item listing to Google and Bing and sellers have the option to get more exposure through Bonanza's affiliate advertising program.
Bonanza has easy-to-use import features for listings on multiple platforms such as Etsy and Amazon.
The ratio of shoppers to sellers on Bonanza is much higher than on Ebay: 1300 to 1 on Bonanza vs. less than 10 to 1 on Ebay which means less competition for you.
You can build a brand and customer list on Bonanza.
The Cons Of Selling On Bonanza Vs Ebay
Bonanza is significantly smaller than Ebay in terms of sales and traffic.
Bonanza offers limited customization in the layout of specific items and listings.
Is Selling On Bonanza Right for You?
If you have something cool to sell and want to expand your reach to as many customers as possible, then Bonanza is a good option to try out.
Over the years, Bonanza has made it a priority to build platform-specific tools to make selling online as easy as possible for entrepreneurs. And the best feature of Bonanza is the ability to build customer lists within the platform.
Overall, I don't see Bonanza as having as much revenue potential as Amazon, Ebay, Walmart or even Etsy but it's worth a shot to diversify your sales.
Ebay Alternative #6: Wayfair

Wayfair is one of the largest online home furnishing marketplaces in the world that caters to the United States, Canada and the United Kingdom.
Wayfair attracts over 80 million visits per month, boasts over 19 million active customers and generates over 8 billion in sales every year. Compared to Ebay, these numbers may seem low but Wayfair caters to a very specific clientele that loves to buy home goods.
In addition, the Wayfair marketplace has grown 40% year over year compared to Ebay which has largely been stagnant for many years.
Also unlike Ebay, Wayfair does not take a percentage of your sales. Instead, they operate on a wholesale cost model which means that they pay sellers the wholesale cost for goods and they set the retail price.
The Pros Of Selling On Wayfair Vs Ebay
Access to a large customer base that specifically caters to home goods.
Real time analytics of your revenue and sales.
Custom onboarding to their platform.
The Cons Of Selling On Wayfair Vs Ebay
They pay for your goods at the wholesale price which could be significantly less than Ebay's marketplace fees.
The goods you can sell are limited to the home category.
Is Selling On Wayfair Right for You?
If you sell products for the home, then Wayfair should definitely be on your radar screen. Overall, Wayfair's revenue numbers are inline with Ebay's except 100% of the customers are in the market for home goods.
As a result, you can potentially make a lot more money selling home goods on Wayfair compared to Ebay. In addition, Wayfair is growing at a much faster rate than Ebay and I wouldn't be surprised if they overtake them in the next few years.
Ebay Alternative #7: Houzz

With over 20,000 active sellers on the platform, Houzz is the 4th largest online marketplace in the United States in the home goods category. In addition to products, you can also offer home improvement services and anything else that might be needed in the home.
90% of Houzz's user base are homeowners. 74% plan to decorate in the near term and 40% plan to build an addition or remodel within the next 2 years.
As a result, if you sell products in the home improvement category, you should definitely consider selling on Houzz.
However, Houzz is not open to all merchants and you must be approved to sell on their platform. Applying is a manual process where you must send an email to Houzz Seller Central and apply for an account.
Once you are approved, they have a very stringent product vetting process to make sure your listing is of high quality. By selling on Houzz, you must also pay a 15% commission fee in addition to using Houzz branded packaging which includes a sticker and a Houzz branded packing slip.
The Pros Of Selling On Houzz
Access to a large customer base that specifically caters to home improvement.
You can create a Houzz profile that advertises both your goods and your services.
You can pay to advertise both goods and services on Houzz.
The Cons Of Selling On Houzz
You must apply to get accepted.
Houzz requires their own branded materials in your packaging which diminishes the visibility of your own brand.
Houzz only caters to a few countries worldwide.
Is Selling On Houzz Right for You?
Similar to Wayfair, if you sell home goods or anything related to home improvement, you should definitely look into selling on the Houzz marketplace.
While Houzz is significantly smaller than Wayfair, their marketplace also gives you the ability to sell home improvement services as well if it's applicable to your business.
Ebay Alternative #8: Rakuten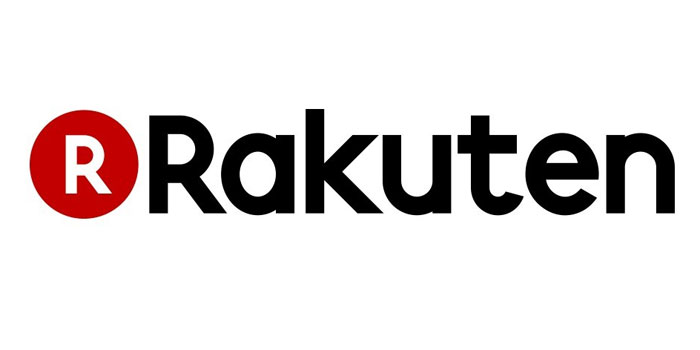 Rakuten is a Japanese ecommerce company (known as the Amazon of Japan) that is rapidly growing its presence across the globe. In 2019, Rakuten generated over 12 billion dollars in ecommerce sales and now controls a significant share of the global ecommerce market.
Rakuten's numbers are comparable to Ebay but their marketplace is mainly in Japan. In fact, they closed their United States marketplace on September 15, 2020.
Their main point of differentiation is that they provide more flexibility in customizing your store and building your own brand within their platform. They also provide more flexibility than Ebay in terms of interacting with your customers and they encourage customization to make your listings stand out.
But the main downside is that their customer base mostly lies in Japan. Plus, it costs more to sell on Rakuten than Ebay.
Rakuten charges a $39/month seller fee plus an 8-15% fee on all sold products. In addition, Rakuten is not an open marketplace and you must get approved to sell there.
The Pros Of Selling On Rakuten Vs Ebay
Rakuten gives merchants more flexibility to build their own brand. You can design your own store, products, and contribute to their blog.
Rakuten allows you to interact with your customers and encourages customization.
Rakuten has expanded to over 29 countries.
Rakuten has excellent seller tools and support.
The Cons Of Selling On Rakuten Vs Ebay
Rakuten's fees are higher than EBay.
Rakuten's audience is mostly in Japan.
You have to be approved to sell on the platform.
They closed their US marketplace.
Is Selling On Rakuten Right for You?
Rakuten is great for people with experience doing business in Japan. While it is an international marketplace, it doesn't have the same reach and impact as other major marketplaces outside of Japan.
Unless you want to attract Japanese buyers, I'd say skip it.
Ebay Alternative #9: Ruby Lane

Ruby Lane is a good marketplace if you sell antiques and collectibles and if your target audience is women over the age of 40.
While Ruby Lane's market is very niche, they receive over 1.1 million unique visitors per month which is pretty good for a marketplace with such a narrow focus.
From a seller's perspective, Ruby Lane is very similar to Etsy and Bonanza in that they charge a sellers fee for all purchases.
While Ruby Lane doesn't charge a setup or listing fee, there is a monthly maintenance fee that starts at $54/month depending on the number of items sold and they charge a 6.7% final value fee that is capped at $250.
If you want to attract antique/collectible buyers from the US, Canada, UK, Australia and Germany, then Ruby Lane might be a good fit.
The Pros Of Selling On Ruby Lane Vs Ebay
Ruby Lane attracts very focused buyers who love antiques, art, collectibles and jewelry.
Ruby Lane customers are higher end.
Ruby Lane vets all of their sellers for quality.
Ruby Lane's final value fees are lower than Ebay at only 6.7%.
The Cons Of Ruby Lane Vs Ebay
Ruby Lane's monthly fees are higher than Ebay.
Ruby Lane's audience is significantly smaller than Ebay.
Is Selling On Ruby Lane Right for You?
The main advantage of selling on Ruby Lane is that they attract more purposeful and educated buyers who spend more money.
Ruby Lane's customer base tends to be wealthier and as a result, they expect quality merchandise. As a result, you must have excellent photography and write great product descriptions in order to succeed.
If you sell high end antiques, art and collectibles, then Ruby Lane might be a great fit.
Ebay Alternative #10: Craigslist

Craigslist is basically a giant classified ad or forum where you can sell whatever you want. If you are on a major budget and don't mind dealing with a sub optimal platform for selling, then Craigslist is a good starter platform for sales.
The best part is that there are no listing or selling fees on Craigslist. But you'll more than make up for the lack of fees with your time handling customer support and picking and dropping off your goods.
Overall, Craigslist is best suited for sellers who sell goods local to where they live and willing to deliver or meet up with a buyer face to face. This works best for large items like furniture that would otherwise cost too much to ship.
But Craigslist is ripe with scam artists so you should only sell here as a last resort to liquidate large, bulky items.
The Pros Of Selling On Craigslist Vs Ebay
Craigslist is free to list most items.
Craigslist is good if you are selling large items and don't want to deal with shipping.
The Cons Of Selling On Craigslist Vs Ebay
Craigslist is full of scammers and fake buyers who will waste your time.
Craigslist requires you to sell locally and arrange for pick-up or drop-off of items. This limits your market significantly compared to eBay.
Is Selling On Craigslist Right for You?
If you are handy or have an eye for spotting items that are worth a lot more than they're being sold for, you can make a nice profit here.
However, beware of the scammers. If you're paranoid about getting scammed or don't want to be personally involved in your transactions, then Craigslist is not for you.
Remember that you will be dealing with people face-to-face. Issues from getting fake bills to meeting in sketchy places are no joke. With Craigslist, you need to be very careful with how and where you sell your products.
Some people like Craigslist because they get to personally meet their customers and there's no network or shipping fees because you get paid in cash.
However, it's really a hit-or-miss strategy, so you'll need to be prepared to dedicate your time, energy and effort to make it work.
Be sure to only select items that you're confident will sell for a good profit on this platform. Otherwise, you'll just end up with a garage full of items you can't do anything with.
Ebay Alternative #11: Newegg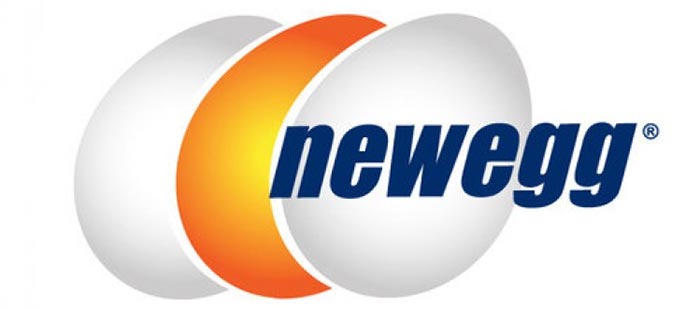 If you sell an electronics product, then you should definitely check out Newegg. Newegg is an online marketplace for nerds(I love Newegg:)) and reaches up to 36 million customers in over 50 countries worldwide.
Unlike Ebay, you can only sell tech products on NewEgg. The audience is very defined and you will primarily be reaching men aged 18 to 35.
Newegg also offers a fulfillment service much like Amazon FBA and they provide account managers who will walk you through the entire setup process.
In terms of fees, Newegg offers a variety of plans that depend on your sales and listing volume. But in a nutshell, you'll end up paying Newegg anywhere from 8-15% depending on what you sell.
There are no monthly fees for smaller sellers and anyone call sell on their platform.
The Pros Of Selling On Newegg Vs Ebay
Newegg is solely for tech products, which means you have access to a well defined target audience.
Newegg offers a fulfillment service (Shipped By Newegg (SBN)) whereas eBay doesn't do fulfillment.
Newegg provides account managers who can help you set up your business.
Newegg offers tiered membership options: Free, $29.95 per month, and $99.95 per month. The more you pay, the more support, tools, flexibility, and listings you get.
The Cons Of Selling On Newegg Vs Ebay
Newegg's audience is very educated and tech savvy which means that they'll be meticulous in their purchasing analysis.
If you don't have a strong brand, you will have a harder time selling on Newegg.
Newegg's commission rate is higher between 8% and 15%, whereas you pay a flat 10% with eBay.
Is Selling On Newegg Right for You?
Newegg is the right place to be if you have a tech product to sell with a reasonably strong brand. As a result, it helps to solicit influencers and tech review sites to promote your products to create some buzz.
Otherwise, tech savvy customers will be reluctant to try a brand that they've never heard of. The tech market is very cutthroat and you'll probably see better sales volume on Newegg selling new electronics than Ebay.
What's the Best Alternative To Ebay For You?
The best Ebay alternative really depends on what you sell. For general merchandise, I recommend selling on the following marketplaces in the following order of priority.
Your Own Online Store
Amazon
Ebay
Walmart
Rakuten
Overall, building a strong brand with your own website should be your top priority. But if you are looking for the best Ebay alternative marketplace, Amazon will give you the best bang for your buck.
Selling on Amazon will almost always result in greater sales and profit and should be the first marketplace that you should focus on. But after Amazon, it's a toss up between the rest depending on your specialty.
If you are in the home goods sector, then selling on Wayfair and Houzz are no brainers. Etsy or Ruby Lane are for you if you have an artistic flair and are catering to the artsy crowd. For tech, you should definitely sell on Newegg.
Once you've maxxed out on Amazon and Ebay, Walmart is worth a shot if you're looking to reach a huge consumer base and are already an accomplished business with a solid brand.
The only marketplace that I would avoid on this list is Craigslist. Bottom line, every new marketplace that you introduce to your ecommerce business will require a significant amount of time to manage and start up.
As a result, you have to pick your battles. Good luck!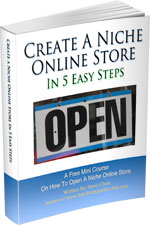 Ready To Get Serious About Starting An Online Business?
If you are really considering starting your own online business, then you have to check out my free mini course on How To Create A Niche Online Store In 5 Easy Steps.
In this 6 day mini course, I reveal the steps that my wife and I took to earn 100 thousand dollars in the span of just a year. Best of all, it's free and you'll receive weekly ecommerce tips and strategies!
Note: This post above may contain affiliate links, which means that I may receive a commission if you make a purchase when clicking a link. Please consult our privacy policy for more information.
Related Posts In Ecommerce Marketplaces
About Steve Chou

Steve Chou is a highly recognized influencer in the ecommerce space and has taught thousands of students how to effectively sell physical products online over at ProfitableOnlineStore.com. 

His blog, MyWifeQuitHerJob.com, has been featured in Forbes, Inc, The New York Times,  Entrepreneur and MSNBC.  

He's also a contributing author for BigCommerce, Klaviyo, ManyChat, Printful, Privy, CXL, Ecommerce Fuel, GlockApps, Privy, Social Media Examiner, Web Designer Depot, Sumo and other leading business publications.

In addition, he runs a popular ecommerce podcast, My Wife Quit Her Job, which is a top 25 marketing show on all of Apple Podcasts. 

To stay up to date with all of the latest ecommerce trends, Steve runs a 7 figure ecommerce store, BumblebeeLinens.com, with his wife and puts on an annual ecommerce conference called The Sellers Summit.  

Steve carries both a bachelors and a masters degree in electrical engineering from Stanford University. Despite majoring in electrical engineering, he spent a good portion of his graduate education studying entrepreneurship and the mechanics of running small businesses.