For many people, running an online business is "the dream." After all, a successful online business can free you up to live the life you want on your own schedule and on your own terms.
However creating any business from scratch is a huge undertaking. Successful entrepreneurs spend months and years working to build their businesses and overnight success is a myth, especially when you start from scratch.
But what if you don't want to wait that long to make money? What if you want to run a successful business right now?
One of the top questions I get asked is how long it takes to start a successful online business? How fast can I replace my income and quit my job?
If speed is what you are looking for, then there's a much quicker way to own and operate an online company. You might be surprised to learn that you can buy an online business for sale and find success right away.
Let's take a look at how you can become an online business owner without starting completely from zero.
Get My Free Mini Course On How To Start A Successful Ecommerce Store
If you are interested in starting an ecommerce business, I put together a comprehensive package of resources that will help you launch your own online store from complete scratch. Be sure to grab it before you leave!
Starting A New Business Vs Buying An Online Business For Sale
When you start a new business, you're responsible for every aspect of bringing your dream to fruition.
You need to figure out what product or service to sell, find a good domain name, fill your website with high converting content, and work hard to acquire customers.
You've got to pour money, time, and energy into creating a new online business — and you're not even sure that you'll succeed. This is especially true if you haven't validated your niche before you start.
On the other hand, if you buy an online business for sale, you can move forward from a stronger foundation and skip some of the painful steps that come with starting from scratch.
That being said, buying a business does not guarantee success. You still need good business practices, and it's vital that you put in work around continuing to grow the business you buy.
Your success also depends on your ability to perform due diligence to make sure you are making a solid investment.
Sometimes, online businesses are up for sale because they are stagnant or declining or they are built on a fragile foundation, and you want to be sure that you're buying a viable operation.
To give you an example, one of my friends purchased a personal finance blog back in 2016 that attracted millions of visitors per month. But what he didn't realize was that the SEO rankings were based on a bunch of questionable backlinks.
As soon as Google introduced the Penguin update that year, he lost the majority of his traffic overnight. Proper due diligence is critical and it's is a complex topic to cover!
You have to know exactly what to look for which often requires experience and some amount of expertise.
Along the same lines, you also need to make sure you don't overpay. Consult a broker or someone experienced in buying and selling businesses so you know the multiples for the type of business you want to buy.
Finally before you pull the trigger, you need to realize what you are getting into and fully understand the pros and cons of starting vs buying a business.
Advantages Of Buying An Online Business

Even though there's still work involved when you buy an online business, the good news is that there are plenty of advantages to buying.
Established Proof Of Concept
First of all, if the online business is making decent money, it's already established a proof of concept. Whether it's a service or a product, or an online storefront, a business with sales has proven demand.
You already know what works for the company, and you can see what needs to be tweaked.
If the business already has strong processes in place, you may not need to change anything.
After all, you have a proven business model, and you don't have to go through three or four failed concepts before hitting on the recipe for success.
Customer Base
Not only do you have a good proof of concept when you buy an online business for sale, but you also have an established customer base. You've already got loyal customers who are purchasing items from your store.
On top of that, the business probably has an email list. Since email marketing is one of the easiest ways to generate sales, having an established subscriber list is invaluable.
You don't have to try to launch a product and market it to a new customer base; that's already done for you.
Instead, you can take the profits already coming in from the business and use the money to expand. Basically, you get to skip the building phase and move right to expansion.
Employees, Systems, And Business Assets
Another advantage of buying an online business is that you have access to all of their business assets (as long as you structure the sale properly). In many cases, you'll get the following:
Employees who already know how things work and can make the transition smoothly.
Social media and other digital assets. These are important. Securing the Facebook, Instagram, Snapchat, Twitter, YouTube, and other accounts can lead to continuity and you won't have to build up a following from scratch.
Plus, you get the website and other digital accounts that comprise part of the business.
Intellectual property, like patents, trademarks, and copyrights can be very valuable as you move forward as well. They are investments, just like the rest of the business.
Systems are what make a business efficient, and an established online business already has standard operating procedures in place.
From sales and marketing to shipping and logistics, you inherit the processes that come with a business and these structures will keep your business going while you learn the ropes.
Supplier and business relationships can be a big help. You don't need to vet vendors, and the former owner might be willing to introduce you to a network of partners and others who can help you continue the business.
With the right person leading, these assets can be grown into something even greater. When you buy a business, you're making an investment — one with an immediate return.
As long as you're competent and look for ways to grow and improve, the foundational systems, workers, and assets will provide you with a return.
Ability To Get Financing
Finally, if you need to get a loan to purchase the online business, or if you have plans to expand and need capital, it's easier to get if you buy an established business.
Any lender can see the track record of a successful online business. You're less of a risk when you buy something that's already proven than when you try to build something new.
Disadvantages To Buying An Established Online Business

While there are definite advantages to buying an online business for sale, it's not always sunshine and roses. You need to be aware of the risks. Sometimes, even the advantages can turn out to be problems.
Here are a few of the things that can trip you up when purchasing a business.
Existing systems can be hard to change. Trying to improve an established methodology can be hard when the process is an integral part of the business. This is especially true if employees are invested in the current process — even if it's not the best system.
Employees might not stay, leaving you in a lurch if the most knowledgeable people leave. Or you might not get along with the employees, creating a difficult situation.
Lack of control, at least at first. You didn't have influence over the development process or brand development. That means that you might be stuck with some things, such as brand image, that you don't like — and that can be hard to change.
The business might be on a down slide. Maybe the owner is selling because they are worried about the future. You could be getting the business as it's poised for failure and lose everything.
Once you purchase the business, you're in it for the long haul — unless you can flip it quickly. Even though the hard work of starting and building the business is done, you're fighting against inertia in many cases.
The business is already moving along in a certain track, and any major changes will involve a struggle.
Additionally, if the previous owner made big mistakes that are only just now coming home to roost, you're basically stuck. You may have to fix problems you didn't even cause, and it could lead to failure, rather than success.
Due Diligence And What To Look For In A Business For Purchase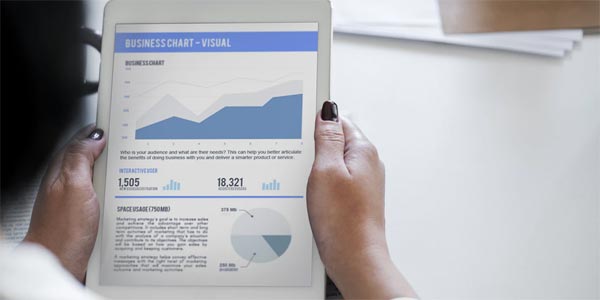 Once you know you want to buy, it's time to find an online business for sale and your specific criteria will depend on your goals.
Some people want to buy a business to pass the time during retirement and are satisfied with a steady income. But that is not the goal of this post.
Below, I'm going to discuss the most important criteria for buying a business that you can easily grow and expand.
The best part about buying a business is that even if you only manage to maintain the current sales level, you will eventually make your money back over time.
After all, most ecommerce businesses carry a 3-4X multiple which means that you'll get your money back after 3-4 years even if nothing changes.
Why You Need To Look For Value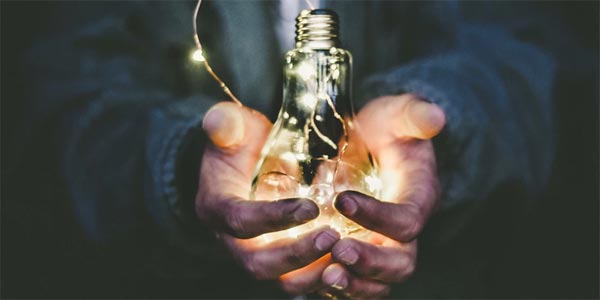 Finding the right online business is about value and buying value is completely different from just buying something cheap. After all, the cheapest online business in the world can still be a terrible purchase.
Instead, your goal should be to find a business that you can double or triple within a year and return a significantly higher value than you paid. However, the search for value can often be counter intuitive.
Consider the following 2 businesses that each make 1 million dollars in profit.
Business A is extremely polished. They have a fantastic website and they are profitably advertising on Google, Facebook and Pinterest.
They have all of their email marketing flows in place. They have a strong social media presence and they rank on the front page for all of their major search terms.
Meanwhile Business B is in a state of disarray. Their website looks like it was built in the late 90's. They barely advertise at all and they have zero social media presence.
Which business would you rather buy?
Ultimately, your goal should be to buy a business that is doing well almost by accident. If the business owner is making a lot of money and he/she has no clue how to run an efficient business, then that's the type of business you want to buy.
Bottom line, don't get caught up in just buying something cheap and don't buy a business that is already polished with limited room to expand. You need to evaluate a business for sale based on potential value and upside.
Here's a podcast interview that I conducted with my friend Dana which describes exactly what to look for in buying a great business.
Criteria #1: Are The Profit Margins Good Enough?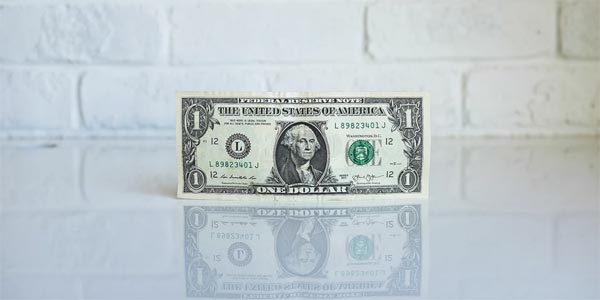 First and foremost, you have to know the profit margin of the goods for sale. When it comes to ecommerce stores, your margins are everything.
If you are looking to buy a private label business, then a typical gross margin is 66% or higher.
If you are looking to buy a wholesale business, then a typical gross margin is 50%
If you are looking to buy a dropship business, then a typical gross margin is 10-30%.
Ultimately, your gross margins will determine your budget for advertising and how well you can staff your business for customer support and pay for miscellaneous overhead.
You also have to understand where the sales are coming from. Has the current owner been spending significant amounts of effort to prop up the business, or has it been generating its own revenue for several years? Are the numbers based on one off sales?
Is the revenue mostly generated from repeat business? Or is the current business owner running unprofitable ads just to boost revenue?
When you are examining the net profit numbers, pay specific attention to any inefficiencies in how the business is making money.
Criteria #2: Is The Business Model Risky?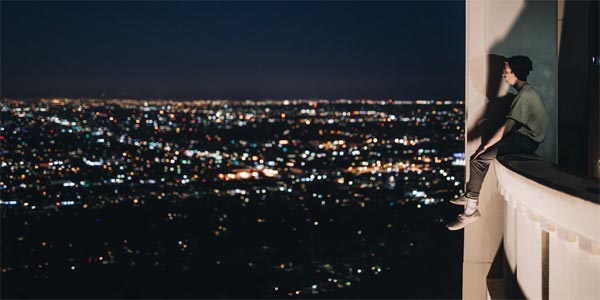 Before you continue reading the rest of this post, you should check out my article on Private Label vs Retail Arbitrage vs Dropshipping vs Wholesale to get an overview of all of the possible ecommerce business models.
When it comes to ecommerce, there are certain business models that carry a lot more risk than others.
For example, a dropshipping business is one of the riskiest businesses to buy because…
You don't own the brands you sell
You don't control the supply chain
You don't control the price
You don't control the customer experience
The margins are low
Understanding the way money is made, as well as the risks to the business model is crucial.
For example, if you buy an online business that makes a lot of money due to Google ads or relies on SEO traffic, that could be a problem when Google changes their algorithm.
If the business completely relies on Amazon for revenue, then that's a huge risk because Amazon can easily raise prices or suspend your account and put you out of business.
In general, you should avoid buying businesses that have a single point of failure.
Criteria #3: Does The Business Have Growth Potential?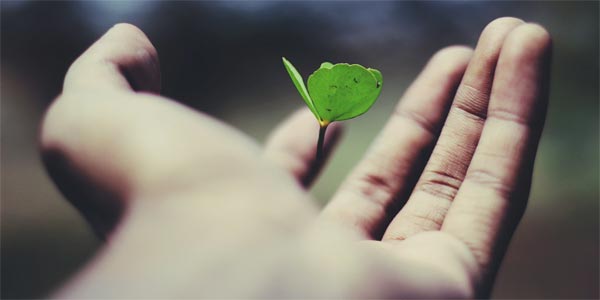 The most important aspect of finding a business to buy is the potential for growth.
Are there new market segments where you could move into? Can you expand a product line? Are there advertising mediums that the current business owner hasn't pursued yet?
For example, a good friend of mine purchased a business several years ago that made 100% of their revenues selling on their own website but did not have a presence on Amazon at all.
As soon as she started selling her products on Amazon, her business immediately tripled!
Similarly, another friend was able to quickly grow a business he purchased because it lacked a strong social media presence. As soon as he started advertising on Facebook, sales instantly doubled.
There are a myriad of criteria to look for when it comes to growth potential but here are some of the most important things to look for in an ecommerce business.
Does the business sell on Amazon?
Does the business have a high converting website?
Does the business have a social media presence?
Is the business advertising on Google, Facebook, Instagram and Pinterest?
Is the business doing Facebook Messenger marketing?
Is the business doing email marketing?
Can the repeat business rate be improved?
Can important processes be automated with software?
Overall, a good online business with value should have a solid foundation with room for improvement and there should be plenty of room to grow.
Criteria #4: Does The Business Have Established Assets?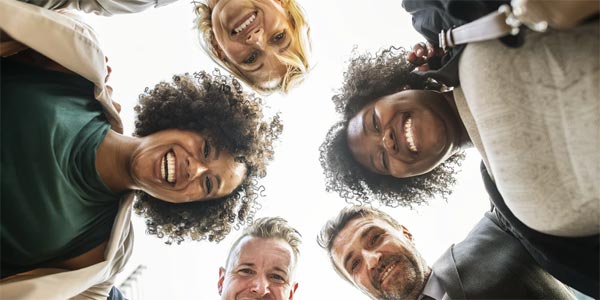 In addition to growth potential, you must also pay attention to the established assets of the business.
How large is the customer base? Does the business have a good distribution system (dropshipping, wholesaling, etc.) in place?
Carefully find out what assets are included with the sale of the business. You should have access to logos, trademarks, social media accounts, copyrights, email lists, and more.
You might also want the workforce transferred to you. Review the assets, and make sure you understand their true value, and how they can be used to leverage even greater returns down the road.
Are you happy with the quality of their suppliers? Do you like the ecommerce platform? Do you need to switch hosting?
While these things aren't necessarily show stoppers, just make sure the value warrants the expense and inconvenience of switching website platforms, hosts, or shopping carts.
Criteria #5: Are You Familiar With The Business Niche?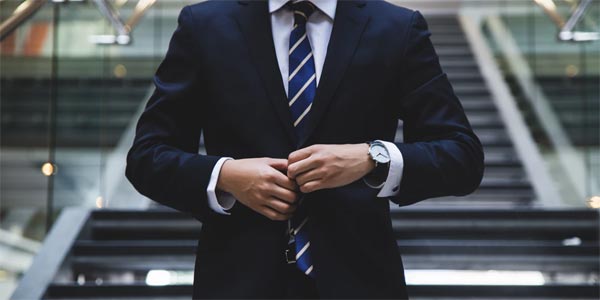 Consider the type of business you're buying. What's the niche? Does it focus on products or services and do you understand the industry?
In many cases, it makes sense to choose an online business for sale that you can understand and that you have experience with. Maybe you've built connections in a certain hobby area, and now you want to be a business owner.
Having knowledge and connections in the industry that the online business belongs to can help you shorten the learning curve.
For example, my friend Bill tends to buy skin care companies because he is very familiar with the industry. In many cases, he can leverage his existing infrastructure to cut costs dramatically and immediately 2X his bottom line.
Here's a podcast interview I conducted with him in the past.
Criteria #6: SEO And Other Considerations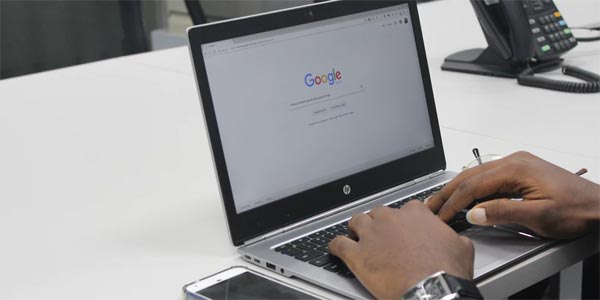 In order to run a successful online business, you often have to dig into the nerdy stuff. Where does the site get its traffic from? Does the site have a strong backlink profile? How is the conversion rate for search queries?
You must understand how SEO works.
An online business might be well-placed in the search engines right now, but what happens in two months when you realize that the business has been using black hat techniques and everything disappears?
Other items to research before you move forward buying an online business for sale include:
Pending legal actions
Complaints against the company
Brand image issues
Full financials
Outstanding liabilities
Who actually owns the website (use Whois for this)
Information about the current owner (and the founders, if different)
Why the owner is selling the business right now
In some cases, it can be a good idea to get a business analysis from a trusted firm that performs business valuations.
An outside professional can review the most critical items and help you determine if the business is viable — and if it's a good value overall.
Where To Find An Online Business For Sale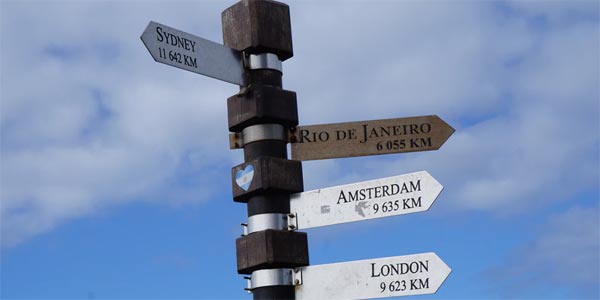 If you want to buy an online business, there are four main routes you can take:
Contact the online business owner: If there's a site you like that looks profitable, find out who owns it and contact them directly.
You can use a Whois Lookup to find the owner of the site, and use tools like SEMrush, Alexa, and Ahrefs to do a little research. If the owner is willing to sell, you can make a deal.
Use a broker: There are also brokers who help connect buyers and sellers in the online business world. They can do a lot of the legwork for you when it comes to making a purchase — for a price.
Look at marketplaces: You can also consider marketplaces, where business owners will list their own websites. Look through potential ideas, do your research, and make sure you're getting good value before you make an offer.
Consider auction sites: An auction site is similar to a marketplace, where the owner puts something up for sale. However, would-be buyers make bids on the sites, and the winner gets to claim the online business for sale.
No matter where you go to find an online business for sale, it's important that you thoroughly research and complete your due diligence.
Check to make sure the business is a good value and that you know exactly what you're getting.
Here are some of the best places to look when you're ready to buy an online business:
Recommended Business Broker – Quiet Light Brokerage

I've been working with Joe Valley(founder) for many years now and Quiet Light Brokerage is one of best business brokers out there.
The main reason I prefer Quiet Light Brokerage over other competing firms is because they go above and beyond to help educate you. Joe and his team are always available for questions and they will hold your hand throughout the entire process.
If you work with Quiet Light, not only will you get a personalized sales plan, but experienced brokers will also help you find the website match for you and your business goals.
It's basically a full service outlet.
In addition, Quiet Light helps you vet your purchase and will perform a lot of the leg work of making sure the seller is accurately representing the business and completing the valuation.
Overall, if you are brand new to buying businesses, then going with a business broker is highly recommended! And firms like Quiet Light offer personalized service.
In the event that you want to sell your business, Quiet Light will also ensure that you'll receive multiple offers and create a bidding war for your business.
Recommended Marketplaces – Flippa, Shopify Exchange, BizBuySell
Business marketplaces are convenient if you want to do your own legwork and find businesses to sell on your own. Below are 3 marketplaces that you should consider.
Flippa

Flippa is one of the oldest places to find an online business for sale. You can purchase businesses, websites, apps, and domains. What's nice is that they also have a search function to narrow down businesses that fit your criteria.
Flippa is probably the largest and most comprehensive place to find internet businesses for sale but the main disadvantage is that a lot of listings are tiny websites that don't make much money at all.
For example, you can find businesses on there that sell for under $1000.
Overall, Flippa probably has the best tools for browsing and filtering listings but there's a lot of junk to sort through.
What makes them unique however, is that they are one of the only major web brokers to run business auctions that start as low as a buck.
If you are a brand new entrepreneur looking for a smaller investment, then Flippa is a good fit for you. They also offer an escrow service and valuation tools to help you complete the transaction.
Shopify Exchange

Shopify has built a name for itself in the world of ecommerce, and it's no surprise that the company now has a marketplace for buying and selling online businesses.
However, the platform heavily relies on businesses that are based on Shopify, so you might miss out on some options that don't use Shopify.
As with Flippa, you can set parameters to filter out different business types and find just what you want. Shopify has a partnership with an escrow service, and has a valuation tool you can use to evaluate the value of your potential purchase.
BizBuySell

Even though BizBuySell has a strong focus on brick and mortar businesses, they do have a decent size section for online businesses as well.
Unlike Flippa, sales are not conducted auction style. Instead, sellers post their businesses and buyers then negotiate on the selling price.
Also unlike Flippa, BizBuySell contains more expensive businesses in the 6 and 7 figure range so make sure that you have the budget before you buy.
The other caveat is that many of the businesses on BizBuySell are not Internet only and may have a brick and mortar component to it.
Are You Cut Out To Buy (And Run) An Online Business?
Once you understand the pros and cons of buying an online business for sale, it's time to make sure you're cut out for it.
The reality is that many people would like to be entrepreneurs and they want to live the dream of working for themselves or enjoying the fruits of a successful business.
However, not everyone has what it takes to make it happen. You need to ask yourself the following 10 questions to determine if you're ready to buy and run an online business:
Am I self-motivated? You need to be able to get up in the morning and put in the work without anyone else telling you what to do. Self-motivation and self-discipline are vital traits of any entrepreneur, whether you start a business or buy it.
Do I have the capital available (or access to capital) to buy this business? You need financial resources, or at least access to credit to make it happen. And you need to make sure your family is taken care of in the process.
Can I evaluate a business for long-term viability? Rather than just buying something, you need to make sure you're able to objectively look at a business and figure out if it is likely to result in long-term success.
Do I have a purpose for the business? Understand what you hope to accomplish with the business. Will it provide you with passive income? Do you want something to scale and grow? Know the point of the business, rather than just assuming it's a good idea to buy something.
Is my family on board? If you have a life partner, they need to be on board and supportive. Your children also need to be considered. How will this venture impact them?
Do I have the time available to do this right? Make sure you carve out time to make this happen properly because it will take work. Depending on the business, you may not be able to run it while working a full time job and the transition period can often require 100 hour weeks.
Can I devote the necessary energy to this project? Double-check your energy and health level. Are you in a place where you can give the project your all? You might have to.
Do I have the necessary skills to grow a business? Even if you don't have the skills to establish a business from scratch, you might be the right person to grow something from a solid foundation. Review your skill sets and make sure they fit what you're trying to accomplish.
Are there people in my network who can complement my weakness? Running a business isn't about doing all the things all the time. You need to play up your strengths and make sure you have people around you to shore up your weaknesses. Finding partners and other competent team members is essential.
Do I have a plan to be successful? As always, some sort of plan can be a big help. At the very least, a basic roadmap to success is necessary. You need a blueprint to follow.
Some people mistakenly believe that just buying a business and running it is easier than starting from zero. While you can skip a lot of the initial stages when you buy an online business for sale, the reality is that you still need a lot of entrepreneurial qualities to be successful.
If you're not ready to do what it takes, you could wind up taking an established business ideal for investment and run into the ground, turning it into a failure.
Make sure you're cut out for this sort of thing before you move forward because if you've failed in the past starting a business, running an existing one may not result in a different outcome.
Bottom Line
Buying an online business can be a great way to invest in yourself and your future.
If you're sure you're ready to be a business owner, and you complete your due diligence, it's possible to use a turnkey operation on the web to generate cash flow and move one step closer to living your dreams.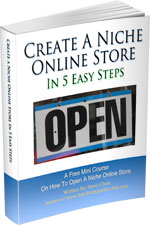 Ready To Get Serious About Starting An Online Business?
If you are really considering starting your own online business, then you have to check out my free mini course on How To Create A Niche Online Store In 5 Easy Steps.
In this 6 day mini course, I reveal the steps that my wife and I took to earn 100 thousand dollars in the span of just a year. Best of all, it's free and you'll receive weekly ecommerce tips and strategies!
Note: This post above may contain affiliate links, which means that I may receive a commission if you make a purchase when clicking a link. Please consult our privacy policy for more information.
Related Posts In Entrepreneurship
About Steve Chou

Steve Chou is a highly recognized influencer in the ecommerce space and has taught thousands of students how to effectively sell physical products online over at ProfitableOnlineStore.com. 

His blog, MyWifeQuitHerJob.com, has been featured in Forbes, Inc, The New York Times,  Entrepreneur and MSNBC.  

He's also a contributing author for BigCommerce, Klaviyo, ManyChat, Printful, Privy, CXL, Ecommerce Fuel, GlockApps, Privy, Social Media Examiner, Web Designer Depot, Sumo and other leading business publications.

In addition, he runs a popular ecommerce podcast, My Wife Quit Her Job, which is a top 25 marketing show on all of Apple Podcasts. 

To stay up to date with all of the latest ecommerce trends, Steve runs a 7 figure ecommerce store, BumblebeeLinens.com, with his wife and puts on an annual ecommerce conference called The Sellers Summit.  

Steve carries both a bachelors and a masters degree in electrical engineering from Stanford University. Despite majoring in electrical engineering, he spent a good portion of his graduate education studying entrepreneurship and the mechanics of running small businesses.