With the Corona virus pandemic causing mass layoffs and record unemployment, it's clear that recession 2020 has already begun. This post will outline everything that I'm personally doing to prepare for this downturn.
First off, this is my 3rd recession. In my adult life, I've had the misfortune of living through 2 other downturns in 2002 and 2008. And during my first financial crisis, I was paralyzed in fear.
While everything was crashing all around me, I hesitated and made wrong, emotional decisions out of panic.
In 2002, I sat there on the sidelines and watched my stock portfolio plummet to less than 50% of its original value.
And because I couldn't handle the pain, I sold many stocks at their lowest point, stayed in cash and proceeded to miss the multi-year bull market that came after.
Following the 2008 crash, I was determined to not make the same mistake as 2002 so I bought a bunch of stocks and held onto them to make a decent profit.
During this period, I also started both of my businesses, Bumblebee Linens and MyWifeQuitHerJob, because I was determined to become financially free and not depend on my day job income ever again.
Looking back, I never felt more helpless than when I was working for the man because I had no control.
I still remember when everyone at my company was terrified of getting laid off.
I still remember when many of my close friends got the ax.
I still remember when I couldn't sleep at night and I lived in constant fear of losing my job. It sucked.
But fast forward to recession 2020, I've got a lot more experience under my belt and this time, I plan to act rationally.
Not only am I in much better shape both mentally and financially, but I'm determined to take swift and decisive action.
Here's how I'm prepping for the 2020 recession.
Disclaimer: I'm not a financial or investing expert. As a result, please take everything that I say in this article with a grain of salt. These are my opinions only and should not be taken as fact.
Get My Free Mini Course On How To Start A Successful Ecommerce Store
If you are interested in starting an ecommerce business, I put together a comprehensive package of resources that will help you launch your own online store from complete scratch. Be sure to grab it before you leave!
My Philosophy During Any Recession, Crisis (Or Pandemic)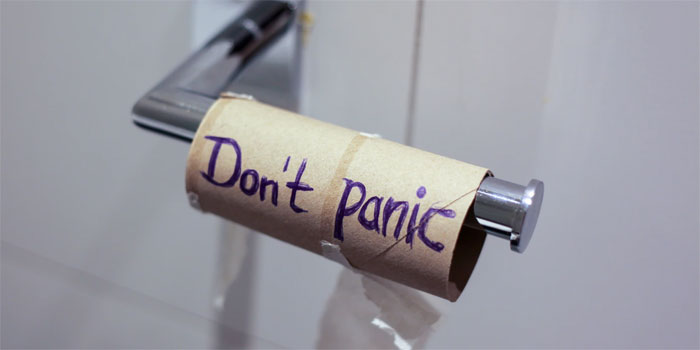 In times of great stress, people always overreact and panic. After all, it's human nature to go into self preservation mode when things get bad.
Uncertainty is terrifying and your first instinct is to give up and crawl into a hole when the going gets tough!
In just the past 2 weeks, I've gotten more "scared" emails than I have all of last year.
Steve, is ecommerce dead?
Steve, is this a bad time to start a business?
Steve, is importing from China done?
The answer to all of these questions is a resounding NO!
Because everyone is in lockdown at their homes, what do you think is going to happen? People are going to shop more online than ever before.
Right now, online shopping is only 12% of overall retail sales. But thanks to this pandemic, ecommerce is only going to increase!
Now is actually the BEST time to have an ecommerce business when people are afraid to go outside.
All of my ad spend right now is at the lowest levels in recent memory because everyone is drastically cutting their costs and staying on the sidelines.
As for importing from China? All of my factories are back online with only minor delays.
Remember, I started both of my 7 figure businesses during the downturn.
And ironically, the best time to build a side hustle is when others are running scared. Here's a list of top companies that started during recessions.
General Electric: 1890
IBM: 1896
General Motors: 1908
Disney: 1923
Hewlett-Packard: 1939
Electronic Arts: 1982
Adobe: 1982
Microsoft: 1975
ARM: 1990
As Warren Buffet once said,
Be fearful when others are greedy, and be greedy only when others are fearful
In order to be successful, you have to go against your feelings of panic and take action. Fight your negative emotions!
Do You Want To Be Proactive Or Inactive?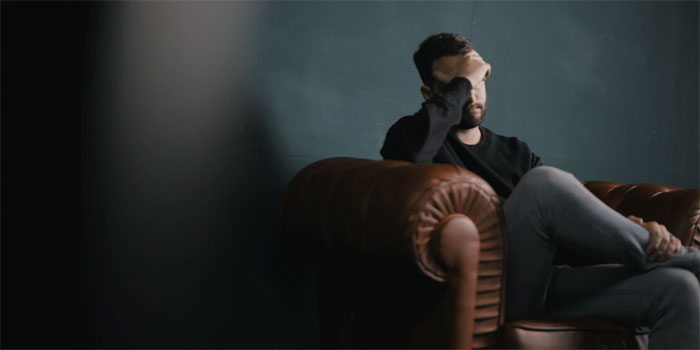 Recessions and pandemics are only temporary. But your business and financial well being are long term.
Bottom line, you have 2 choices.
One, you can do nothing.
You can stay at home and watch Netflix all day.
You can sleep in until noon
You can sit there like a scaredy cat
You can close your eyes and hope for the best
You can blame Corona virus for all of your woes.
Or you can be proactive.
You can take this downtime and create something special
You can press on and think outside of the box
You can double down on what's worked for you in the past
Here are a few businesses that are making lemons out of lemonade.
In my mastermind call the other day, my friend Dana told me about a restaurant in her neighborhood, Wrightsville Beach Brewery, that quickly pivoted their business to account for the lock down.
Instead of sitting around waiting for their food to rot, they transformed their restaurant into a drive thru grocery store and delivery service. Because most grocery stores are sold out of food, customers have flocked to their restaurant in droves!
Many hairdressers in my area are now making house calls. Personal trainers are doing virtual live workouts!
I even read that breweries like Anheuser-Busch are making hand sanitizer instead of beer!
If you take some time and think, you can come up with creative ways to make money in any situation.
Here are some tips and strategies that I'm applying to my businesses and finances right now.
Recession Tip #1: Focus On What You Can Control, Add Value And Play The Long Game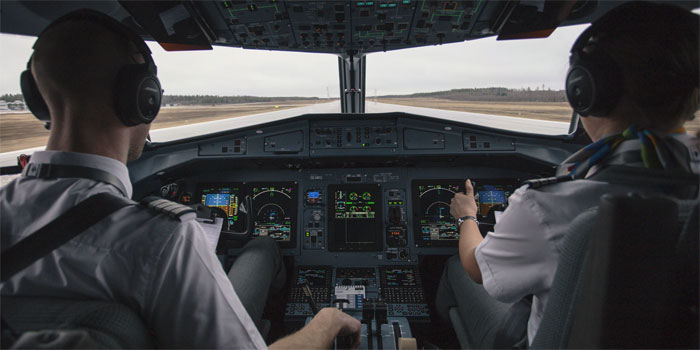 Sometimes, life deals you a bunch of lemons. Right now, the entire hospitality industry is suffering big time. And if you run a restaurant, hotel or conference, you are currently experiencing a world of hurt.
But it's important to not wallow in the pain and focus on what to do next. What can you control and how can you maximize the cards that you've been dealt?
Because of the Corona virus pandemic, my partner Toni and I decided to postpone our live event, The Sellers Summit.
Now even though this decision was painful and costly, it was a no brainer. Even though we are still fighting to get our money back from our vendors, the health and safety of our attendees has always been our top priority.
But monetary loss aside, I want to talk about how we decided to deal with refunds and cancellations.
Believe it or not, the trend with most conferences lately has been to refuse all refunds.
For example, SXSW is not refunding anyone. Instead, they are providing free tickets for future events whether you can make it or not.
My friend Derek Halpern purchased a sponsorship package for an event that was cancelled and they refused to give him a refund.
In my mind, both of these companies made the ABSOLUTE wrong decision.
By not allowing refunds, the event owners get to keep their money in the short term, but in the long run, people will be less likely to attend their event in the future because of how they handled the situation.
In business and life, you always have to play the long game!
As a result, for our event, we decided to give the option of a refund to all sponsors and attendees. No questions asked!
However, to encourage people to voluntarily keep their ticket, we decided to add a bunch of value to their existing pass.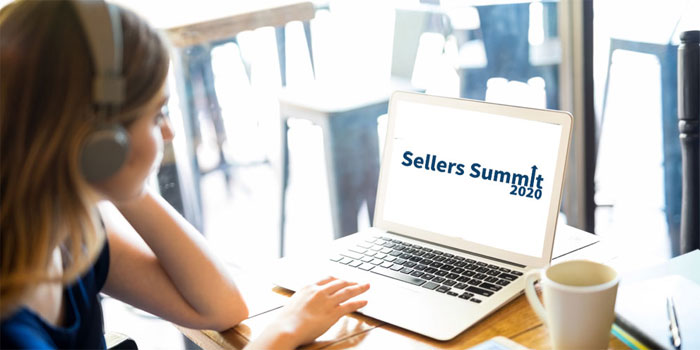 First off, we're making Sellers Summit 2020 completely virtual. All of the speakers will be presenting in real time and we'll be live streaming all of the content out to pass holders.
As a result, attendees can ask questions in real time and we'll be extending the duration of the talks to account for the extended Q&A.
But the kicker is that by keeping your Sellers Summit pass, not only do you get access to our virtual event but you also get a pass to our next live event as well.
Essentially, we are giving away 2 conferences for the price of one when you keep your existing ticket.
For our mastermind pass holders, we are running a virtual mastermind meetup in addition to the virtual live event as well.
As a result, our mastermind pass holders essentially get 3 events for the price of 1.
So far, the reception for our refund policy and virtual conference additions have been overwhelmingly positive.
And since the event is virtual, we are no longer capped by limited ticket sales.
Recession Tip #2: Formulate Your Own Strategy For Your Investments (And Follow Through)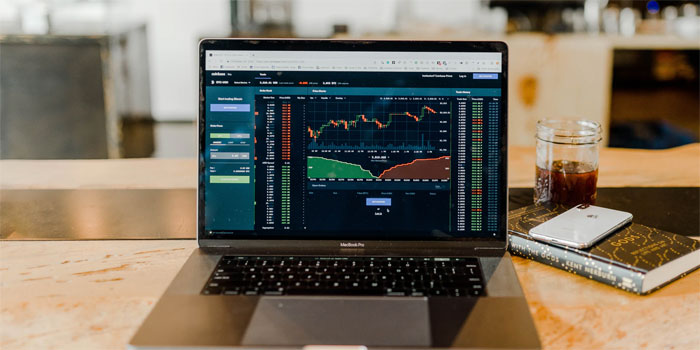 Most stock advisors tell you to buy and hold your investments through a downturn because everything will come back in the long term.
Don't get me wrong, this is great advice but I've formulated my own investment strategy and have decided to short the market.
Editor's Note: Please don't copy what I'm doing. I'm not a financial or investing expert so you should take everything that I'm doing with a grain of salt.
During the last 2 downturns, my gut told me that things were going to fall further but I just sat there and watched it happen.
Then by the time I was ready to take action, it was already too late.
During this downturn, I was prepared to follow my instincts. So in the beginning of March when I heard that Corona was spreading, I immediately sold most of my portfolio and started shorting the S&P.
So far, it seems to have been the right choice.
If I had not taken immediate action, I would have lost many hundreds of thousands of dollars during this time. Right now, my short positions are making me a profit while preserving a portion of my portfolio as potential upside.
Overall, I don't think we're going to see a bottom for quite a while and I plan on slowly getting back into the market over time.
Seasoned stock investors are probably shaking their heads because I'm trying to time the market and I am to a certain extent.
But different from the last downturn, I have a strategy in place and I'm going to stick with it. The Corona virus scare is far from being over and the economic implications look really bad.
Recession Tip #3: Eliminate All Unnecessary Business Expenses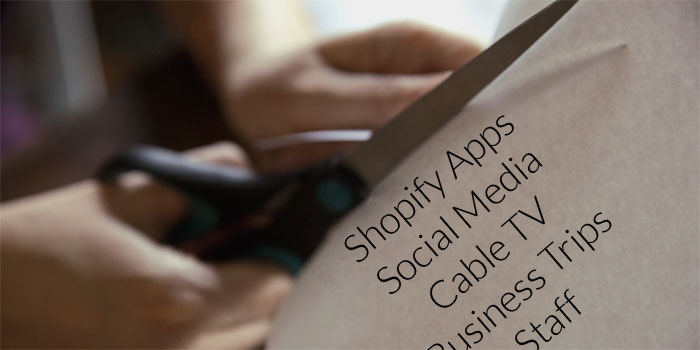 Over the years, my peers have made fun of me for writing my own tools instead of spending money on software. But in times of crisis, it really pays to have low overhead!
Even though my monthly software bills are not that high, I took the time last week to evaluate all of my expenses and cut costs accordingly.
In fact, there are several tools that I'm currently paying for that I can easily write a "poor mans" version of to save money.
If you are currently running your own business, now is the time to go over every last expense and classify them in three categories
Nice to have but not necessary
Must have to survive
Can be replaced with something cheaper
All of your "nice to have" expenses should be scrutinized or cancelled. And you should look for cheaper alternatives for your existing tools.
For example, I'm considering replacing my entire email marketing stack with free open source software. I'm also paying for glue tools like Integromat and Zapier that can be easily replaced with a little bit of code.
Now's the time to cut unnecessary costs and go lean!
After all, you need to extend your runway so you can weather the corona virus storm.
Recession Tip #4: Double Down On What's Working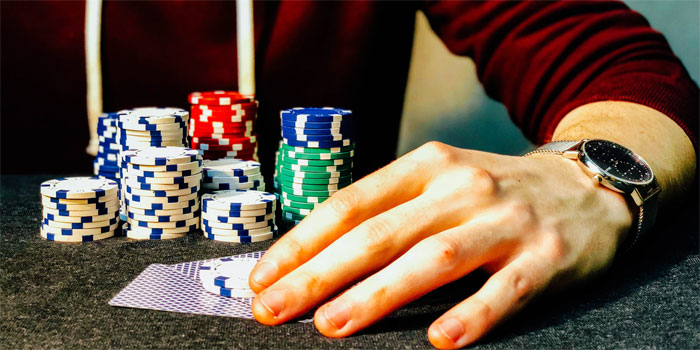 Because I document everything on MyWifeQuitHerJob.com, I dug deep into the archives to analyze my ecommerce store's performance during the last downturn.
Back in the day, I used to publish 2 income reports per year. Here were my headlines for 2009
How We Increased Our Profit 147% With Our Online Business
What Recession? Why Year Over Year Profits Are Up 75%
It turns out that our greatest periods of growth occurred during the last downturn!
Instead of cutting back, my wife and I doubled down on what was working.
Here's what we did to achieve high levels of growth during the downturn.
We Maxed Out Our Adwords Budget – Instead of cutting back on our ad spend, we ended up more than doubling it!
We Bought In Extreme Bulk – Instead of cutting back on our inventory purchases, we bought more to take advantage of cheaper pricing
We Chose Cheaper Shipping Methods – We negotiated lower prices with our shipping carriers
We Packaged Our Items Better – We improved our packaging so we could charge higher prices
We Added A Ton Of Content To The Website – We doubled down on content for SEO
We Redesigned Our Ecommerce Store – We revamped our website to improve conversions
We Invested In More Machines – We purchased more embroidery machines to expand our personalized offerings while prices were cheap
If there is a strategy for your business that is working well, you should double down while prices are cheap and others are afraid.
Remember, this downturn is only temporary and when it subsides, you'll be in much better shape than your competition if you continue to invest in your business!
Recession Tip #5: Start Pumping Out Content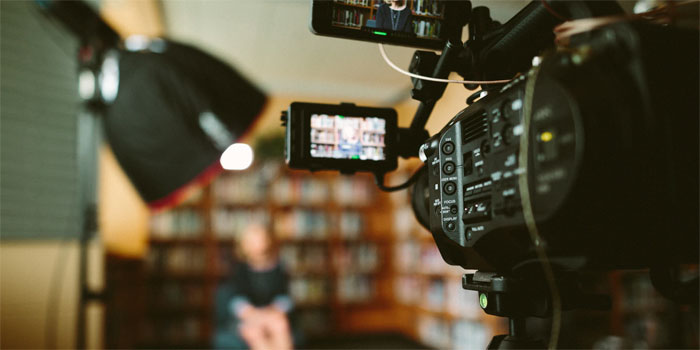 When money is scarce and time is plentiful, you should be putting out as much content as you can.
Creating content is practically free. After all, you can
It costs almost nothing to get started and you should build your audience now while people are desperate for online content.
MyWifeQuitHerJob.com started during the last downturn and today it's a 7 figure business!
Recently, I launched a brand new YouTube channel. And while I'm stuck at home, I'm pumping out a video per day.
So far, my YouTube channel only makes $100/month. But as I produce more content, I anticipate that my YouTube channel will become a major lead gen for my courses and generate much more in ad revenue as well.
Content is free! You can get started right now while you are holed up at home.
What Are You Going To Do?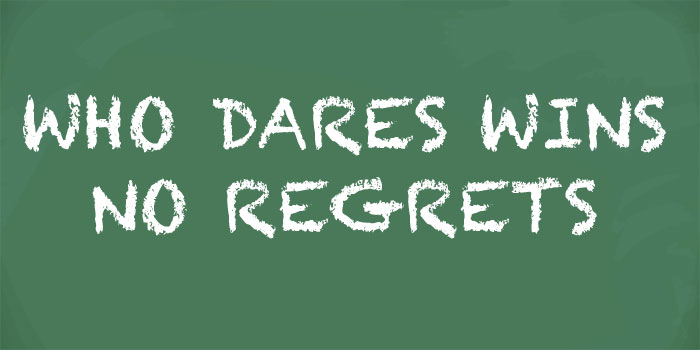 Right now, everyone is scared. Everyone is worried and wallowing in despair.
So take a deep breath, look on the bright side, and decide what you want to do.
This is the best time to create content while you are stuck at home.
The is the best time to start selling online when people are scared to invest.
So start building your brand right now and stop playing the victim. Use your free time to create something special and I promise you that it will pay off in the long run.
Who dares wins, no regrets!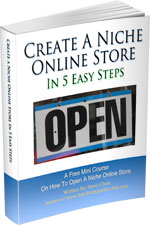 Ready To Get Serious About Starting An Online Business?
If you are really considering starting your own online business, then you have to check out my free mini course on How To Create A Niche Online Store In 5 Easy Steps.
In this 6 day mini course, I reveal the steps that my wife and I took to earn 100 thousand dollars in the span of just a year. Best of all, it's free and you'll receive weekly ecommerce tips and strategies!
Note: This post above may contain affiliate links, which means that I may receive a commission if you make a purchase when clicking a link. Please consult our privacy policy for more information.
Related Posts In Entrepreneurship
About Steve Chou

Steve Chou is a highly recognized influencer in the ecommerce space and has taught thousands of students how to effectively sell physical products online over at ProfitableOnlineStore.com. 

His blog, MyWifeQuitHerJob.com, has been featured in Forbes, Inc, The New York Times,  Entrepreneur and MSNBC.  

He's also a contributing author for BigCommerce, Klaviyo, ManyChat, Printful, Privy, CXL, Ecommerce Fuel, GlockApps, Privy, Social Media Examiner, Web Designer Depot, Sumo and other leading business publications.

In addition, he runs a popular ecommerce podcast, My Wife Quit Her Job, which is a top 25 marketing show on all of Apple Podcasts. 

To stay up to date with all of the latest ecommerce trends, Steve runs a 7 figure ecommerce store, BumblebeeLinens.com, with his wife and puts on an annual ecommerce conference called The Sellers Summit.  

Steve carries both a bachelors and a masters degree in electrical engineering from Stanford University. Despite majoring in electrical engineering, he spent a good portion of his graduate education studying entrepreneurship and the mechanics of running small businesses.