Contrary to popular belief, it does NOT require a large upfront investment to start a successful online business. What you lack in funds can be made up for with a little ingenuity and this post will show you how to start a business with no money whatsoever.
But first things first. You have to be determined. And when it comes to determination, you have to be willing to persist with your business for at least 2 years or more regardless of the outcome.
You also need to believe in yourself and understand that you are a person with unique abilities who others want to learn from.
If you possess both of these qualities, good things will happen and it won't cost you a cent.
Get My Free Mini Course On How To Start A Successful Ecommerce Store
If you are interested in starting an ecommerce business, I put together a comprehensive package of resources that will help you launch your own online store from complete scratch. Be sure to grab it before you leave!
A Personal Story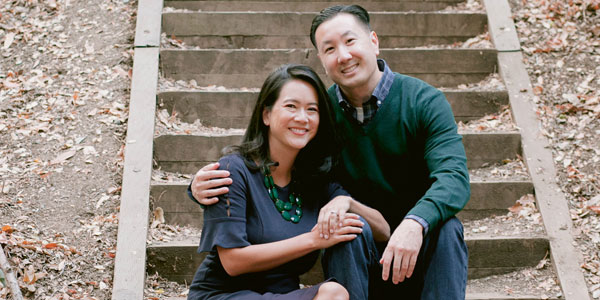 When I started my first online business, I completely lacked confidence. And I wasn't willing to take any risks whatsoever UNLESS I knew that I was going to succeed.
As a result, I hesitated on the sidelines for many years until my wife became pregnant and decided to quit her job. Finally, the threat of losing half of our income gave me the kick I needed to just say F!@#$ it. Let's do this!
So with just $630, my wife and I started an online store selling handkerchiefs that made over 100K in profit during our first year. HANDKERCHIEFS! How insane is that?!?
Today, this same store makes well over 7 figures and to be honest, it still feels completely ludicrous to me.
And with MyWifeQuitHerJob.com, if you told me that I was going to make over 1 million dollars blogging last year? I would have told you to get the heck out of town!
Editor's Note: If you are interested in learning how to start your own online store, click here to take my FREE 6 day mini course on ecommerce.
Also if you're curious, you can click here to check out my little online shop.

In fact, the mere premise of making significant money selling handkerchiefs (or blogging for that matter) is so ridiculous that I'm often challenged by my readers as to whether my success was a direct result of luck and circumstance as opposed to skill.
Did I just happen to stumble upon a small niche that no one else was into?
Did I just get lucky that no one was selling these types of linens online?
And the answer is yes. Luck certainly did play a part. It always does. But you have to put yourself out there in order to take advantage of it.
Today, I want to address the readers of MyWifeQuitHerJob.com who are currently on the sidelines with very little money. I want to address those of you who have no idea where to begin but want to start your own business someday.
How do you convince yourself to begin? How do you lay the groundwork for your future business if you don't feel ready? Today, I'm going to teach you how to start a business with no money. And here's how I would do it.
Start Gathering An Audience
Before I started my blog, I used to think that no one would care about what I had to say. And as a result, I had extremely low expectations when I first decided to start a blog over at MyWifeQuitHerJob.com. To put things in perspective, I didn't think that anyone would read my blog except for close friends.
But then something surprising happened. Very few of my friends took an interest in my writing. And instead, complete strangers started emailing me about my experiences and my philosophies on life.
I started having conversations with random people and these random people and I started to become friends. And before long, I had a bunch of regulars reading my blog.
Note: This was the complete opposite of what I expected to happen!
I expected many of my friends to take an interest in what I was up to.
I expected my friends to be 100% supportive of everything I was working on.
But I did NOT expect total strangers to care at all. After all, why would people care about some random Chinese dude on the Internet?
The truth is that people care about what you have to say! You just have to find the right people to talk to!
Put Yourself Out There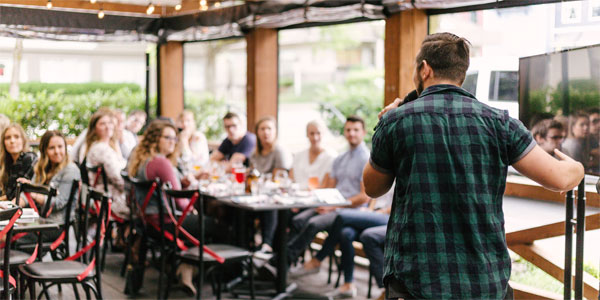 But the only way to find these people is to put yourself out there!
Even if you have no money, there are a variety of ways to create a following.
For example, there's this Asian kid I follow on YouTube who has over 1 million subscribers to his channel. His name is KevJumba.
Kevin started out by posting silly videos of himself dancing online. Then, he used a cheap webcam to record himself talking about his beliefs and his philosophies on life. Things started out slow but year after year, he started gathering more and more followers to his channel.
And over time, he developed a huge following. Because of YouTube, he now makes a living creating his own films and producing his own movies!
Here's one of his very early videos below which I found hilarious! As you can tell, it's not professional. And the quality of video isn't amazing. But the guy put himself out there!
Here's the thing.
Kevin was only 18 years old when I started watching him online. And you would think that a 30 year old dude would have no interest in what an 18 year old would have to say. But Kevin was spunky, funny and I liked his attitude.
Not only that, but the reason I followed Kevin had nothing to do with the production quality of his videos (which were pretty bad early on). There was just something about him that resonated with me and I wanted to know what he was up to.
This is exactly what you need to do!
Choose Your Medium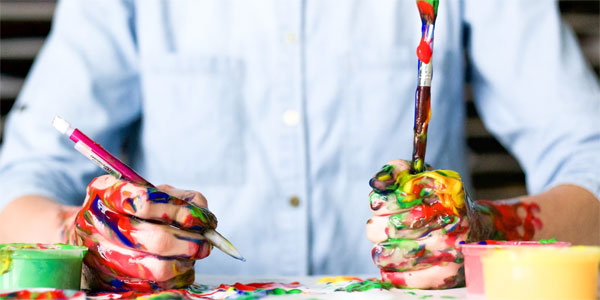 Even if you have no clue what business you want to start later on in life and even if you have no money, you need to put yourself out there.
I started MyWifeQuitHerJob.com by writing on a consistent schedule about life, family and ecommerce. People found me via search, social media, word of mouth and my readership gradually grew over time to where it is today.
Once I developed an audience, making money became an afterthought.
When you have a large group of raving fans interested in what you have to say, the money will come. Trust me on that.
The hard part is finding and gathering your fans.
Today, we live in a day and age where you have lots of options depending on what you want to do. I personally chose to start a blog but there are many other low cost options to choose from.
Gather And Retain Your Followers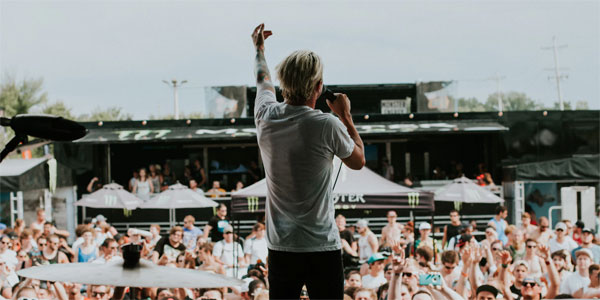 Once you've developed your fan base, it is essential to retain them as you continue to build your brand.
In the case of MyWifeQuitHerJob.com, 99% of my early readers would come, read a single article, and then leave forever. So instead of missing out on a potential regular, I started gathering email addresses using a service called Aweber.
Editor's Note: I am no longer using Aweber and if you are looking for a good email provider, read my post on Drip Vs ConvertKit Vs Aweber Vs MailChimp
In return for a reader's email address, I would give away a free 6 day mini course on ecommerce. And 9 times out of 10, that reader would stick around after the mini course to check out my new articles and updates.
In fact, I have readers on my blog who have stuck with me for over 8 years(you know who you are) and I'm very thankful!
The key is to retain your existing audience while simultaneously attracting new fans. This way, your audience count has no where to go except up.
One thing that I like to tell my friends is that my blog is like a stock that only increases in value. As long as I keep doing what I'm doing, it can only get better, not worse.
I've Got An Audience Now So What?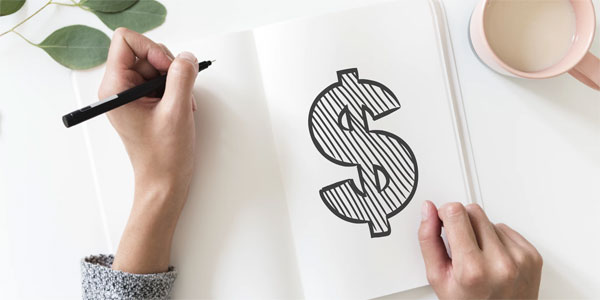 Once you've gathered a small group of raving fans is when the fun begins. And it is infinitely easier to start a business when you already have an established base of potential leads.
Using my blog as an example, if I ever wanted to develop an ecommerce plugin for Shopify or BigCommerce, I could instantly gather a user base of customers by sending word out to my email list and blog.
I could also leverage my audience to gather ideas for products to sell even if I had no idea what to create.
When I launched my annual ecommerce conference, The Sellers Summit, I instantly sold out of tickets because my loyal fans wanted to attend.
The possibilities are endless!
Case Study: How To Make $4K Without A Product To Sell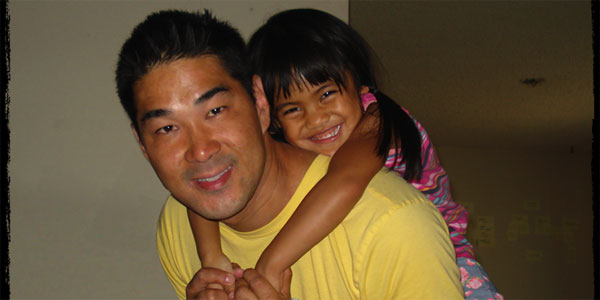 Here's a real life case study of a student in my Create A Profitable Online Store course who built a small audience and started making money right away with online webinars
Arree Chung is an artist who writes and illustrates children's books for a living. And as we all know, you can't make real money as an artist right? Wrong!
First off, Arree is Chinese and I have no idea how his parents allowed him to become an artist as opposed to an engineer, lawyer or doctor but that's besides the point:)
Arree is a talented artist with a unique skill that other people want to learn. So one day he decided to give an online tutorial on how to create a children's picture book from scratch.
He simply emailed his list of less than 100 people, gave a one hour long online webinar and made over $4000 in one shot.
He didn't have a product but his presentation was so compelling that people were willing to pay him for a course that he hadn't even created yet. Crazy right?
Here were his exact numbers for the webinar that day…
Arree emailed a list of 80 people
60% of the people who attended his live webinar purchased his class
He generated $4315 WITHOUT a post followup sequence
He didn't have a website
What's funny is that when he first told me about his webinar, I was very skeptical. I didn't believe that there were people out there willing to pay hundreds of dollars to learn how to create a children's picture book. But apparently I was wrong.
If you stop and think, there are over 7 billion people in this world and somewhere out there is someone who will pay to learn from you. But you'll never reach these people unless you try.
Remember, you don't have to be an expert to charge for your services. You just have to be helpful and provide a benefit.
After all, what does it mean to be an expert anyway? As far as I know, there's no "expert" credential or placement test:)
We are all "expert enough" and that's what matters.
So take some time to document your skills and start spreading your knowledge.
A Veteran Entrepreneur's Take On The Fastest Way To Make $5K Starting From Scratch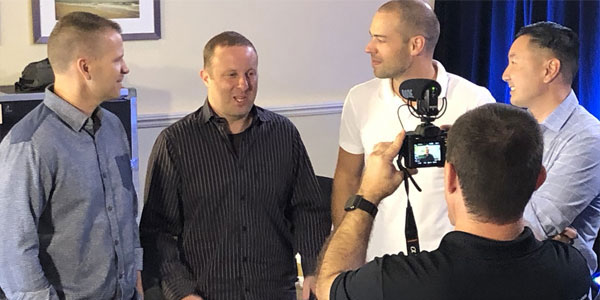 Recently, my buddies Greg Mercer, Mike Jackness, Scott Voelker and I got together on my podcast to discuss how we would personally make $5000 as quickly as possible starting from complete scratch.
And guess what? All of our answers were all over the map which just goes to show that there are many different ways to make money online. Enjoy the episode!
Having An Audience Is The Key
Overall, making money is infinitely easier if you have an audience and it doesn't cost any money to build one. So if you take away anything from this post, please remember this…
Start creating something today and put yourself out there!
It doesn't have to be anything fancy. Take your smart phone and start recording videos about your philosophies on life.
Find something that you are good at and start talking about it. Put together some tutorials about a recent skill you have acquired!
At first, you will be skeptical that anyone will be interested in what you have to say. But there is always someone out there who will care.
You just have to find the right audience. (I'll bet KevJumba had no idea that he'd be attracting people almost twice his age to his YouTube channel).
The point is that you'll never know unless you try.
Start gathering an audience now and you will have the courage to start your own business someday. I guarantee it!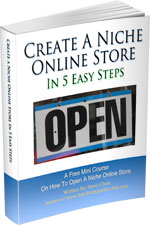 Ready To Get Serious About Starting An Online Business?
If you are really considering starting your own online business, then you have to check out my free mini course on How To Create A Niche Online Store In 5 Easy Steps.
In this 6 day mini course, I reveal the steps that my wife and I took to earn 100 thousand dollars in the span of just a year. Best of all, it's free and you'll receive weekly ecommerce tips and strategies!
Note: This post above may contain affiliate links, which means that I may receive a commission if you make a purchase when clicking a link. Please consult our privacy policy for more information.
Related Posts In Entrepreneurship
About Steve Chou

Steve Chou is a highly recognized influencer in the ecommerce space and has taught thousands of students how to effectively sell physical products online over at ProfitableOnlineStore.com. 

His blog, MyWifeQuitHerJob.com, has been featured in Forbes, Inc, The New York Times,  Entrepreneur and MSNBC.  

He's also a contributing author for BigCommerce, Klaviyo, ManyChat, Printful, Privy, CXL, Ecommerce Fuel, GlockApps, Privy, Social Media Examiner, Web Designer Depot, Sumo and other leading business publications.

In addition, he runs a popular ecommerce podcast, My Wife Quit Her Job, which is a top 25 marketing show on all of Apple Podcasts. 

To stay up to date with all of the latest ecommerce trends, Steve runs a 7 figure ecommerce store, BumblebeeLinens.com, with his wife and puts on an annual ecommerce conference called The Sellers Summit.  

Steve carries both a bachelors and a masters degree in electrical engineering from Stanford University. Despite majoring in electrical engineering, he spent a good portion of his graduate education studying entrepreneurship and the mechanics of running small businesses.