Whenever I have a conversation about entrepreneurship, I often find that most people have a strong desire to start a business at some point in their life.
But here's the thing. While the desire is there, it's often the lack of confidence and the uncertainty of the outcome that prevents most people from taking serious action.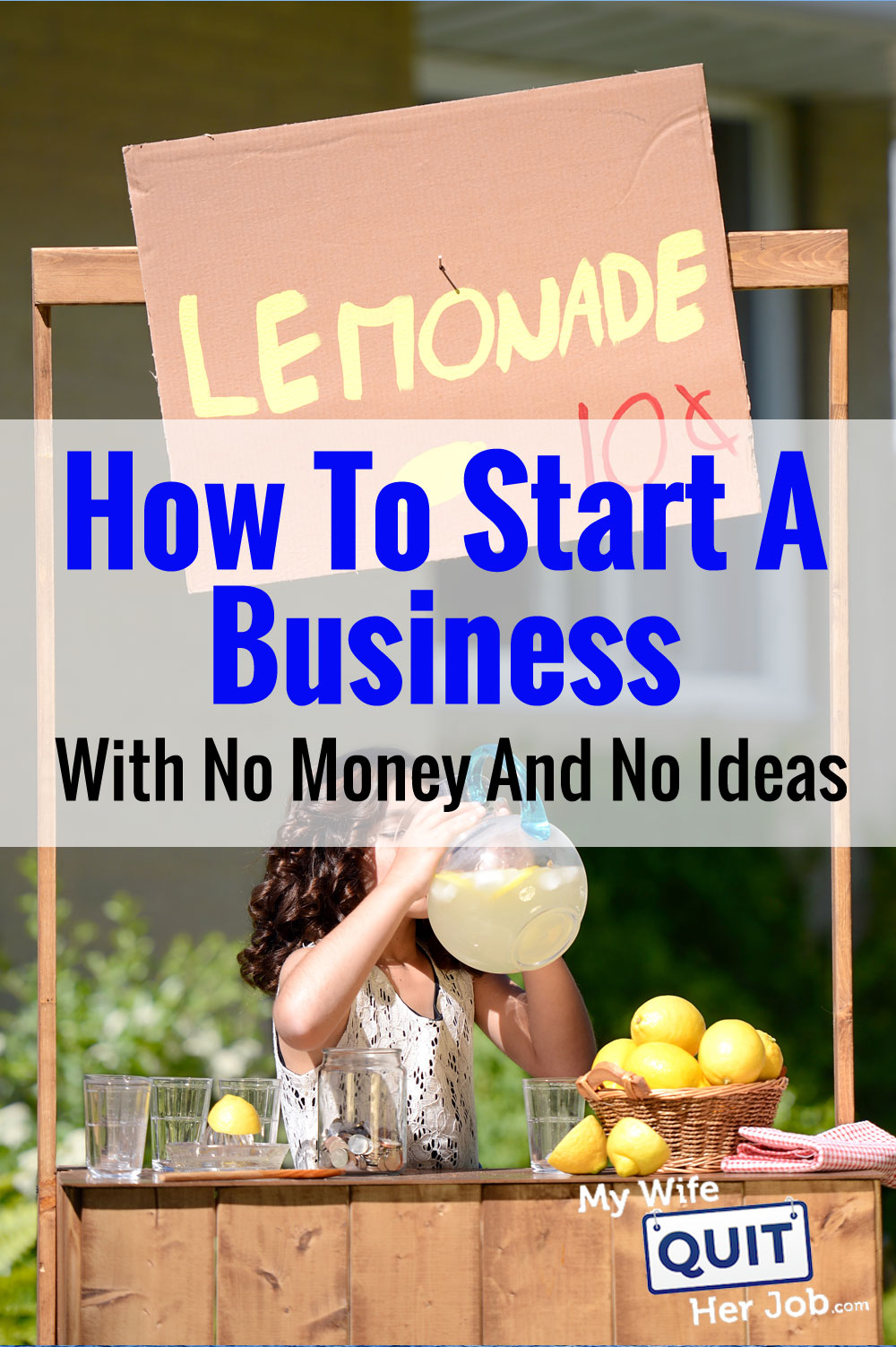 In fact, I would go as far as to say that most people are not willing to take any risk at all unless they are confident that they will succeed.
I was the exact same way. To be honest, making 6 figures selling handkerchiefs online still sounds completely ludicrous to me. And if you told me that I was going to make over 1 million dollars blogging last year? I would have told you to get the heck out of town!
Editor's Note: If you are interested in learning how to start your own online store, click here to take my FREE 6 day mini course on ecommerce.
Also if you're curious, you can click here to check out my little online shop.

In fact, the mere premise of making significant money selling wedding hankies is so ridiculous that I'm often challenged by my readers as to whether my success was a direct result of luck and circumstance as opposed to skill.
Did I just happen to stumble upon a small niche that no one else was into? Did I just get lucky that no one was selling these types of linens online?
And the answer is yes. Luck certainly did play a part. It always does. But you have to put yourself out there in order to take advantage of it.
Today, I want to address the readers of MyWifeQuitHerJob.com who are currently on the sidelines with very little money. I want to address those of you who have no idea where to begin but want to start your own business someday.
How do you convince yourself to begin? How do you lay the groundwork for your future business if you don't feel ready? Today, I'm going to teach you how to start a business with no money. And here's how I would do it.
Start Gathering An Audience

Before I started my blog, I used to think that no one would care about what I had to say. And as a result, I had extremely low expectations when I first started writing for MyWifeQuitHerJob.com. To put things in perspective, I didn't think that anyone would read my blog except for close friends.
But then something surprising happened. Very few of my friends took an interest in my writing. And instead, complete strangers started emailing me about my experiences and my philosophies on life.
I started having conversations with random people and these random people and I started to become friends. And before long, I had a bunch of regulars reading my blog.
Note: This was the complete opposite of what I expected to happen!
The truth is that people care about what you have to say! You just have to find the right people to talk to!
Put Yourself Out There

But the only way to find these people is to put yourself out there!
Even if you have no money, there are a variety of ways to create a following.
For example, there's this Asian kid I follow on YouTube who has over 1 million subscribers to his channel. His name is KevJumba.
Kevin started out by posting silly videos of himself dancing online. Then, he used a cheap webcam to record himself talking about his beliefs and his philosophies on life. Things started out slow but year after year, he started gathering more and more followers to his channel.
And over time, he developed a huge following. Because of YouTube, he now makes a living creating his own films and producing his own movies!
Here's one of his very early videos below which I found hilarious! As you can tell, it's not professional. And the quality of video isn't amazing. But the guy put himself out there!
Here's the thing. Kevin was only 18 years old when I started watching him online. And you would think that a 30 year old dude would have no interest in what an 18 year old would have to say. But Kevin was spunky, funny and I liked his attitude.
Not only that, but the reason I followed Kevin had nothing to do with the production quality of his videos (which were pretty bad early on). There was just something about him that resonated with me and I wanted to know what he was up to.
This is exactly what you need to do!
Choose Your Medium
Even if you have no clue what business you want to start later on in life and even if you have no money, you need to put yourself out there.
I started MyWifeQuitHerJob.com by writing on a consistent schedule about life, family and ecommerce. People found me via search, social media, word of mouth and my readership gradually grew over time to where it is today.
Once I developed an audience, making money became an afterthought.
When you have a large group of raving fans interested in what you have to say, the money will come. Trust me on that.
The hard part is finding and gathering your fans.
Today, we live in a day and age where you have lots of options depending on what you want to do. I personally chose to start a blog but there are many other low cost options to choose from.
Gather And Retain Your Followers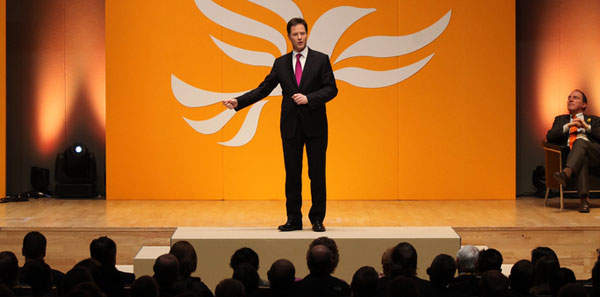 Once you've developed your fan base, it is essential to retain them as you continue to build your brand.
In the case of MyWifeQuitHerJob.com, 99% of my early readers would come, read a single article, and then leave forever. So instead of missing out on a potential regular, I started gathering email addresses using a service called Aweber.
In return for a reader's email address, I would give away a free 6 day mini course on ecommerce. And 9 times out of 10, that reader would stick around after the mini course to check out my new articles and updates.
In fact, I have readers on my blog that have stuck with me for over 5 years(you know who you are) and I'm very thankful!
The key is to retain your existing audience while simultaneously attracting new fans. This way, your audience count has no where to go except up.
One thing that I like to tell my friends is that my blog is like a stock that only increases in value. As long as I keep doing what I'm doing, it can only get better, not worse.
I've Got An Audience Now So What?
Once you've gathered a small group of raving fans is when the fun begins. And it is infinitely easier to start a business when you already have an established base of potential leads.
Using my blog as an example, if I ever wanted to develop an ecommerce plugin for Shopify or BigCommerce, I could instantly gather a small user base of customers by sending word out to my email list and blog.
I could also leverage my audience to gather ideas for products to sell even if I had no idea what to create. The possibilities are endless!
But none of these fun things can happen if you don't have an audience. So if you take away anything from this post, please remember this…
Start creating something today and put yourself out there!
It doesn't have to be anything fancy. Take your smart phone and start recording videos about your philosophies on life. Find something that you are good at and start talking about it. Put together some tutorials about a recent skill you have acquired!
At first, you will be skeptical that anyone will be interested in what you have to say. But there is always someone out there who will care. You just have to find the right audience. (I'll bet KevJumba had no idea that he'd be attracting people almost twice his age to his YouTube channel).
The point is that you'll never know unless you try.
Start gathering an audience now and you will have the courage to start your own business someday. I guarantee it!
photo credit: Graveyard Lemonade Stand Live with Regis and Kelly, NYC, 9/10/08 – 26 of 63 Am7 rally clegg 4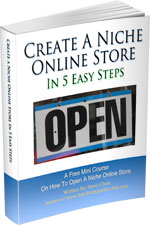 Ready To Get Serious About Starting An Online Business?
If you are really considering starting your own online business, then you have to check out my free mini course on How To Create A Niche Online Store In 5 Easy Steps.
In this 6 day mini course, I reveal the steps that my wife and I took to earn 100 thousand dollars in the span of just a year. Best of all, it's free and you'll receive weekly ecommerce tips and strategies!
Note: This post above may contain affiliate links, which means that I may receive a commission if you make a purchase when clicking a link. Please consult our privacy policy for more information.
Similar Posts
Have you read these?