This post is a comprehensive list of the best business podcasts that you should listen to if you want to learn strategies and tactics for business.
According to Podcasthosting.org, there are over 1,750,000 podcasts and over 43 million episodes as of 2021. Crazy right?
But while there are many shows to choose from, most podcasts are terrible and/or abandoned by their creator within the first 6 months of launch.
In fact, despite the availability of almost 2 million podcasts, only…
The top 50% of podcasts get more than 136 downloads per month.
The top 20% of podcasts get more than 1100 downloads per month.
The top 10% of podcasts get more than 3200 downloads per month.
The top 5% of podcasts get more than 7,700 downloads per month.
The top 2% of podcasts get more than 20,000 downloads per month.
The top 1% of podcasts get more than 36,000 downloads per month.
These numbers are further skewed when you look at the best business podcasts on iTunes. I've listened to hundreds of entrepreneurship podcasts and many of them are hosted by owners who know very little about business.
While working business knowledge may not be required to run an interview based podcast, the depth of questions are usually far better coming from a host who has real business experience.
As a result, my list of the best business podcasts are hosted by people who I trust to teach real business strategy. It's also important to note that the podcasts on my list are not fluffy or high level shows.
For example, one of my favorite all time podcasts is "How I Built This With Guy Raz", but "How I Built This" didn't make this list because I rarely learn anything from the episodes. It's more for entertainment.
So without further ado, here's my list of the best business podcasts for people who actually want to learn about business strategy.
Get My Free Mini Course On How To Start A Successful Ecommerce Store
If you are interested in starting an ecommerce business, I put together a comprehensive package of resources that will help you launch your own online store from complete scratch. Be sure to grab it before you leave!
The Best Business Podcasts
The following is a list of podcasts that I personally listen to in order to grow my 7 figure businesses. In addition, I've met most of the podcast hosts in person and they are people who I trust.
All of the best business podcasts listed below are geared towards the following types of businesses.
Ecommerce stores selling physical products
Online businesses selling digital products, memberships, books, masterminds
Businesses that run pay per click ads like Facebook and Google
Businesses that rely on social media and SEO to drive traffic to their sites
Even if your business type is not on the list above, these podcasts are still worth listening to but they are generally more targeted towards fully online businesses. Enjoy!
The My Wife Quit Her Job Podcast With Steve Chou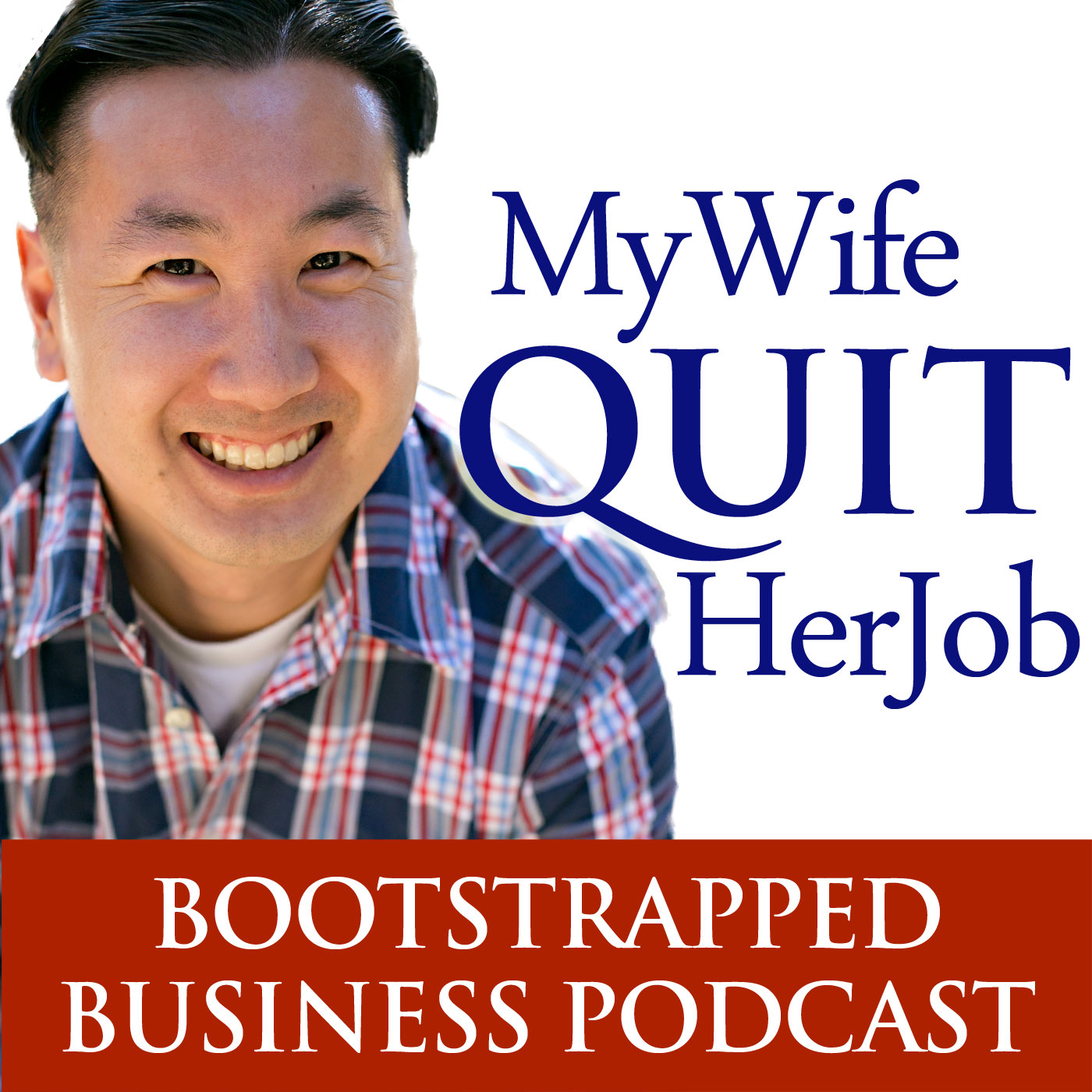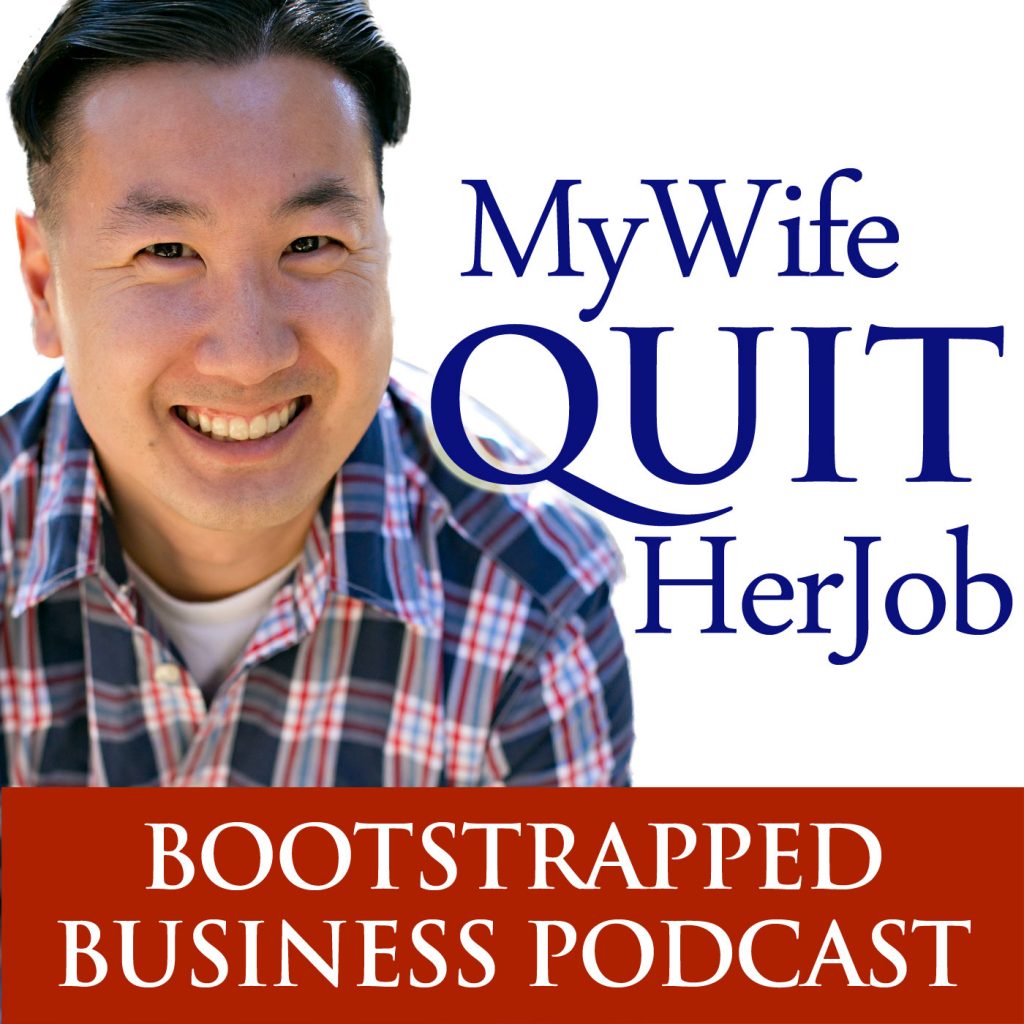 First off, I'm not listing my own podcast first because I think it's the best:) In fact, it's far from it and I sincerely believe that the rest of the podcasts on this list are equal or better than my own.
But it is a top 25 podcast for marketing on Apple podcasts with millions of downloads and over 1000+ verified reviews. Overall, the My Wife Quit Her Job podcast is a solid show if you want to learn how to start an ecommerce store.
Chances are, if you are reading this post, you are already familiar with my podcast. But starting this year, I'm going to be recording more solo episodes in addition to interviews with successful small business owners.
Build Your Tribe With Chalene And Brock Johnson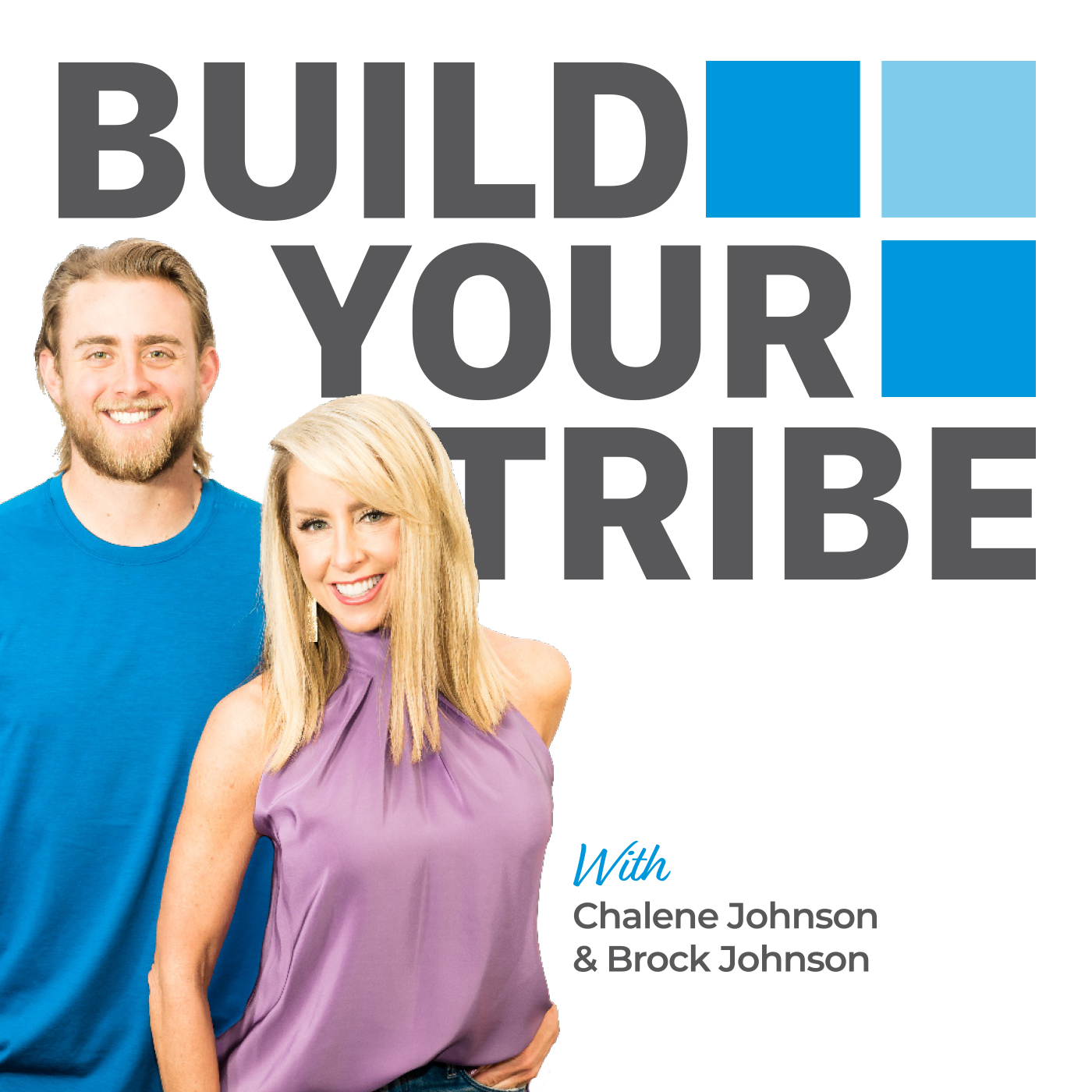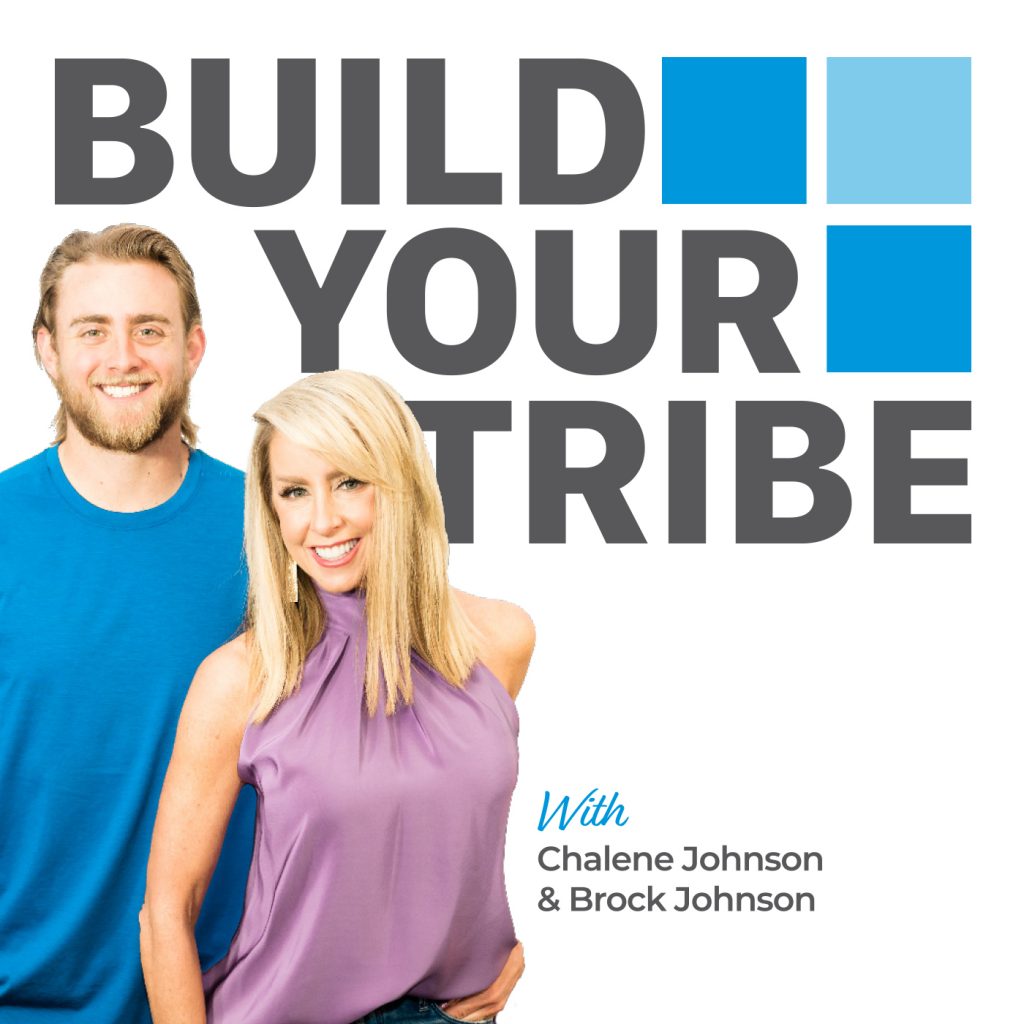 The Build Your Tribe podcast is run by Chalene Johnson and her son Brock and they mainly cover how to build your online business through social media.
The goal of their podcast is to teach you how to build an audience or tribe but they also discuss other business related topics such as relationships, productivity and mindset.
Personally, I love Chalene's style and the dynamic that she has with her son Brock on the show. The woman is 100% authentic and it's hard to put into words why I like her so much.
But let's just say that she has a way of connecting with you as if she's speaking to you 1 on 1 even though it's a recording. "Build Your Tribe" is a mixture of interview and solo based podcasts but I specifically recommend the solo episodes.
If you want to stay up to date with the myriad of changes and strategies related to Facebook, Instagram and TikTok, then Build Your Tribe is an excellent way to do it.
Social Media Marketing With Mike Stelzner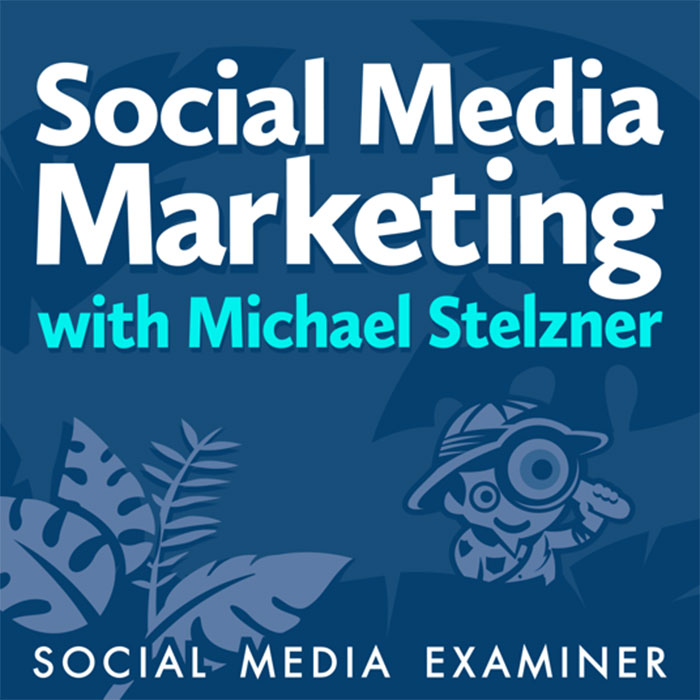 The Social Media Marketing podcast is required listening if you plan on using social media to grow your business. Over the years, Mike has established himself as the go to guy when it comes to social media marketing and he really knows his stuff.
The main reason why I listen to this podcast is because I like the questions that Mike asks. In a way, his style is a lot like mine and he tries to dig deep into the details and he hates fluff.
Mike is not afraid to ask the hard questions and he has the practical knowledge to extract out every last detail.
Again, this podcast is required listening for social media marketing.
Ecommerce Fuel With Andrew Youderian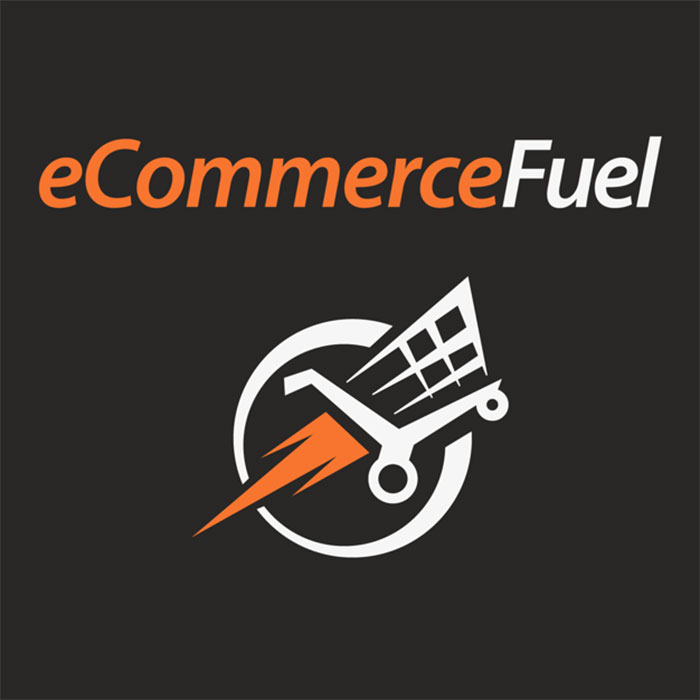 Even though Andrew sold all of his ecommerce businesses, he stays up to date with ecommerce through his closed community of 7 and 8 figure ecommerce entrepreneurs.
What I like about the Ecommerce Fuel podcast is that it's real and down to earth. Not every topic covered is a rah rah success story and Andrew often interviews entrepreneurs who have failed or who have suffered severe setbacks.
Every interview is authentic, and his guests often reveal nuggets of strategy that can be directly applied to your ecommerce business.
Plus, Andrew's voice is silky smooth which is why my wife likes to listen to his podcast over mine:)
Ecom Crew With Mike Jackness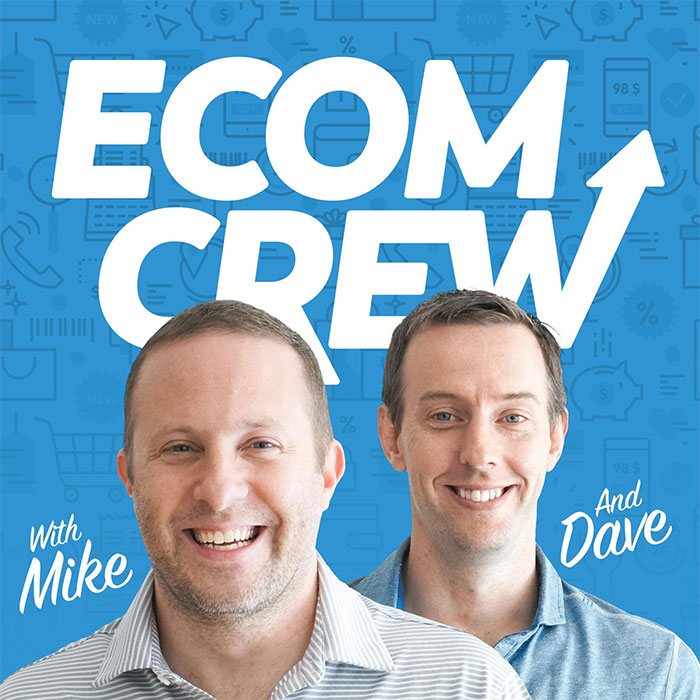 What I like about the Ecom Crew podcast is that Mike Jackness speaks straight from experience and tells it like how it is. There's no sugar coating whatsoever and he doesn't teach anything that he has not directly tried with his own business.
I personally listen to the Ecom Crew podcast for the latest Amazon strategies. Amazon changes all of the time and I can always count on Mike to stay on top of the constantly changing rules and regulations, black hat techniques etc…
Mike is pretty entertaining as well and he's always super enthusiastic and energetic whenever he speaks.
The man is an open book and listening to his podcast is exactly like hanging out with him in person:)
Ecommerce Influence With Austin Brawner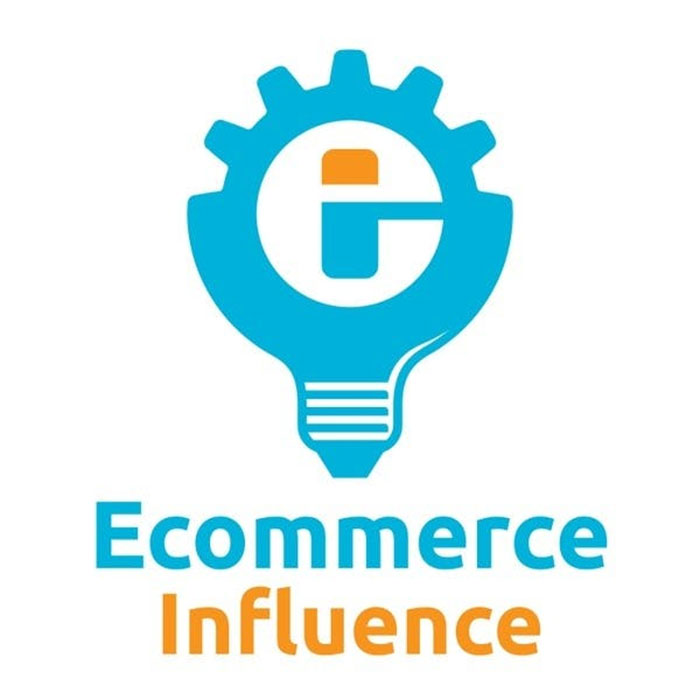 The Ecommerce Influence podcast is my go to when it comes to running Facebook ads and email marketing specifically for ecommerce stores. Aside from the podcast, Austin personally helps a number of 7,8 and 9 figure ecommerce store owners and he always speaks from experience.
Because Austin has run marketing campaigns for many different ecommerce companies, he's unique in that he has a wholistic view of the overall ecommerce landscape.
For example, he's helped companies sell watches, ugly sweaters, supplements, hair growth helmets, sports equipment, basically every type of product and widget you can think of!
The Ecommerce Influence podcast is more geared towards intermediate to advanced ecommerce store owners but most beginners can derive value as well. Just be prepared to drink from a fire hose.
Smart Marketer Podcast With Molly Pittman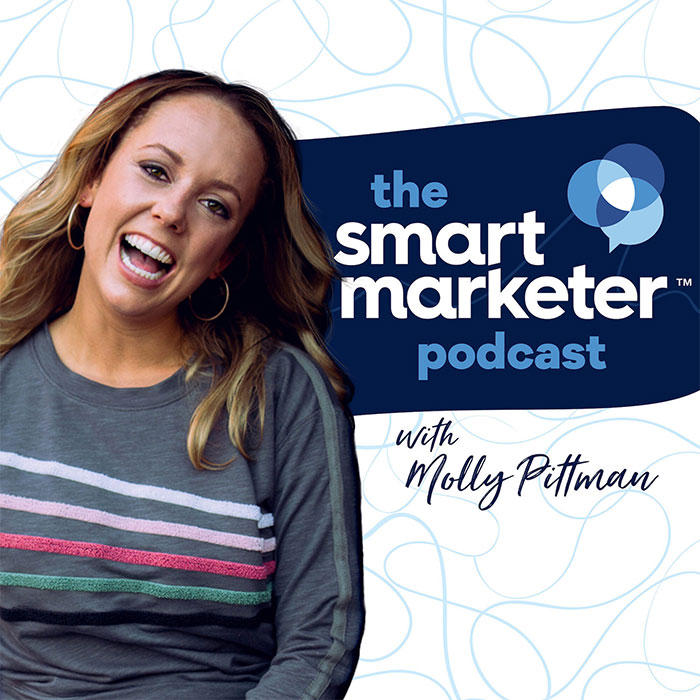 Molly Pittman and Ezra Firestone have teamed up to create an incredible podcast that leverages their experiences to teach sales and marketing. Personally, I love Molly's infectious laugh and she teaches business and marketing in a warm and welcoming style.
This podcast is still relatively new to the scene but I've enjoyed the 15ish episodes I've heard so far.
What's most important is that I trust both Molly and Ezra to give me actionable advice backed by data. I also love the stories they tell to get their points across.
Unofficial Shopify Podcast With Kurt Elster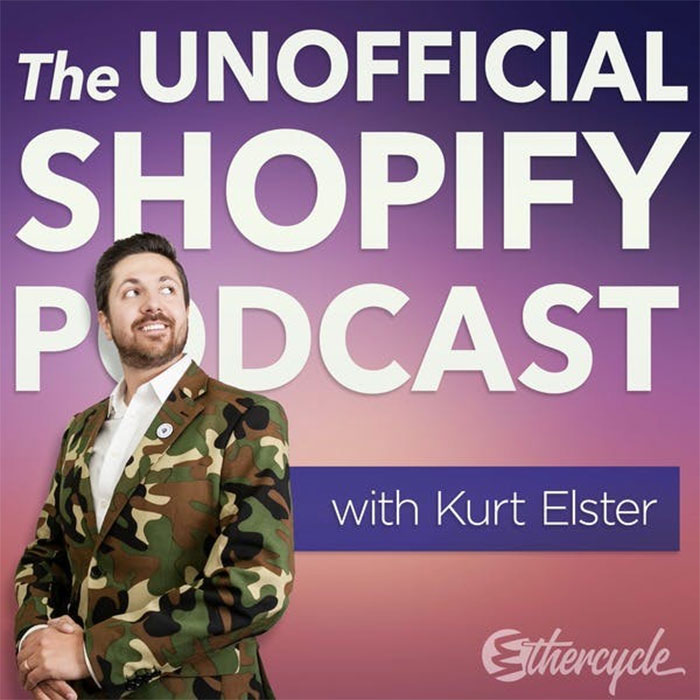 Kurt Elster runs a Shopify agency called Ethercycle, where he helps ecommerce business owners optimize their Shopify stores. After running his agency for many years, Kurt has probably seen every Shopify issue under the sun.
As a result, if you currently run a Shopify store, the Unofficial Shopify podcast should be one of your go to shows to learn the ins and outs of ecommerce from a Shopify-centric viewpoint.
Overall, this podcast is a great listen for all things ecommerce and I love Kurt's "tell it like how it is" style. Make sure you hear what he has to say about the myth of site speed:)
Tropical MBA With Ian Schoen And Dan Andrews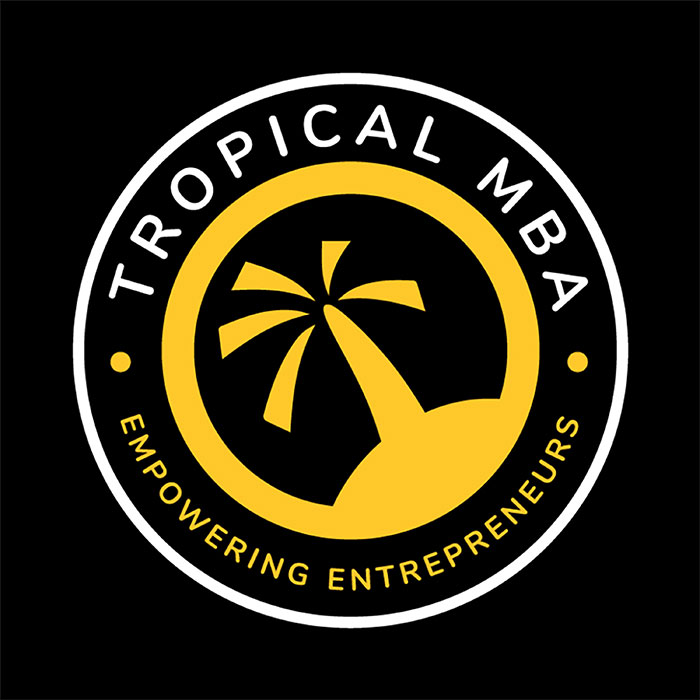 Don't be deceived by the name of this podcast because it has nothing to do with the beach or warm weather. The Tropical MBA podcast is probably one of the grittiest, most unique entrepreneurship podcasts I've listened to because it's so real.
There is nothing sensationalistic about the topics covered on the Tropical MBA podcast and Ian and Dan get real about everything from depression, burnout and the highs and lows of running a business.
While I occasionally get some great nuggets and strategies to grow my sales, I primarily listen to the Tropical MBA to help me with the mental aspects of running a business.
This podcast is like my own personal entrepreneurial therapist.
The Profitable Audience Podcast With Toni Herrbach And Steve Chou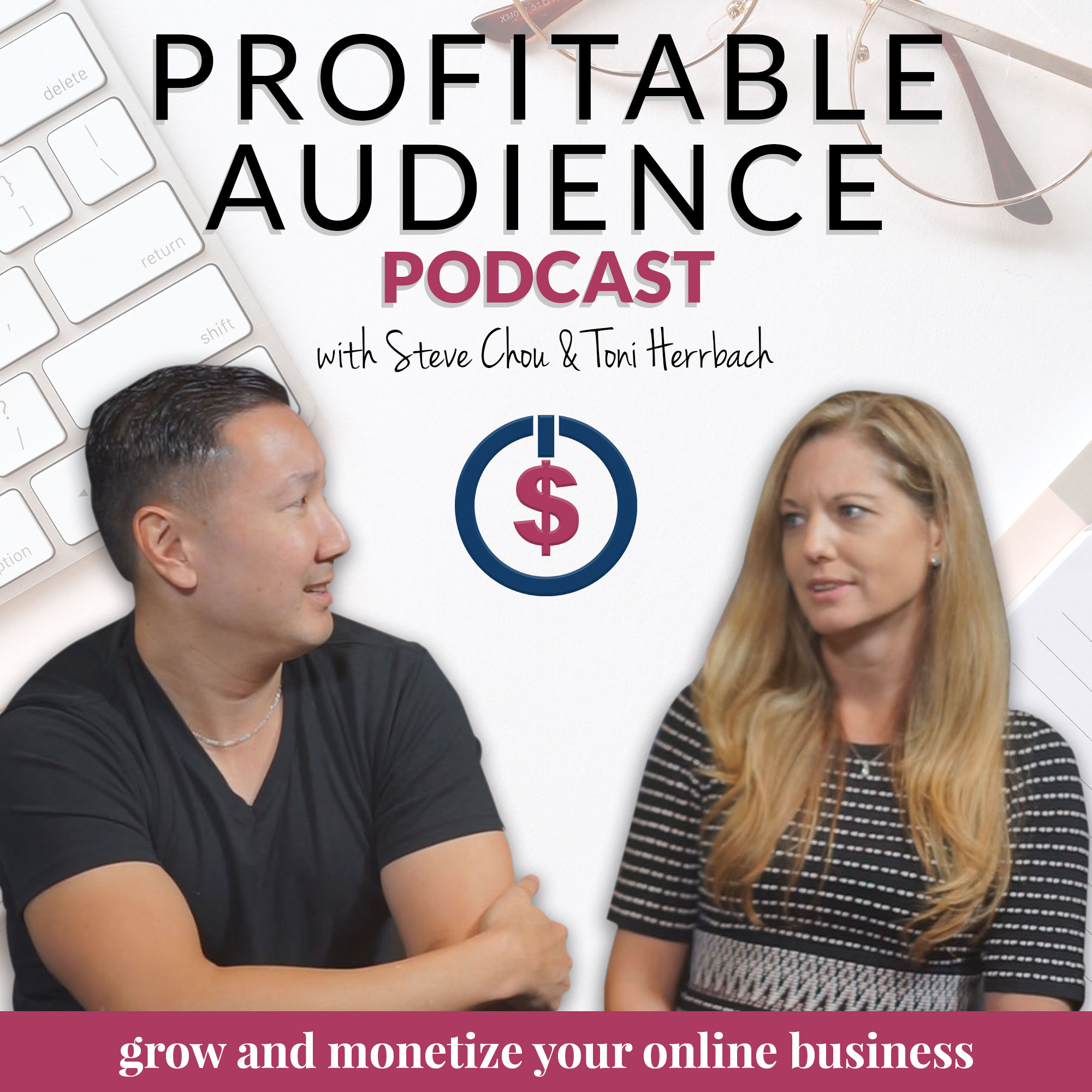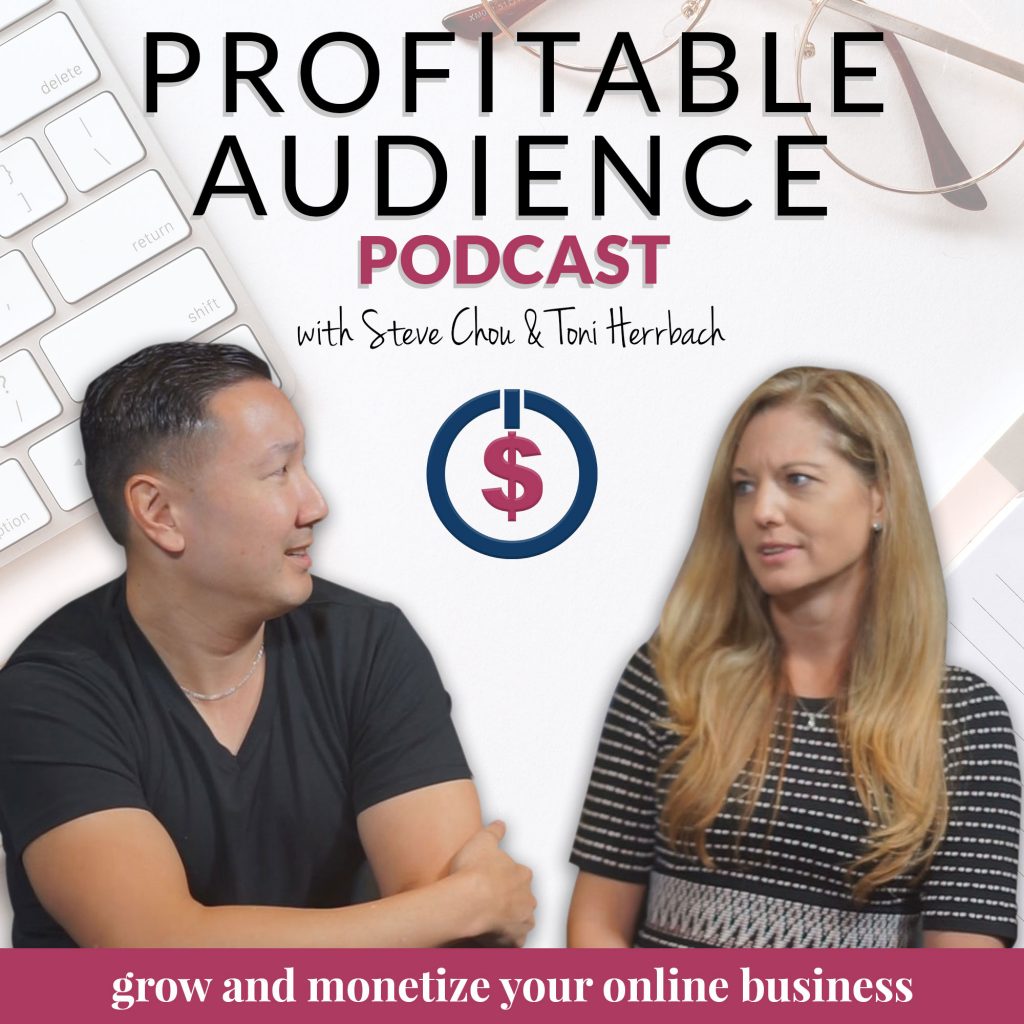 Toni Herrbach has been a guest on the My Wife Quit Her Job podcast many times and every time she's on, the show gets an abnormally high number of downloads.
As a result, we decided to team up with a podcast of our own! The Profitable Audience podcast teaches you how to grow and monetize your online business by building an engaging audience.
We cover email list building, social media, selling digital products, podcasting, YouTube, blogging, basically everything that you can think of related to building an audience you can monetize.
This podcast follows all of the same principles that I hold dear and you'll get actionable strategies without the fluff!
However unlike the My Wife Quit Her Job podcast, this is NOT an interview based show. So as a result, I don't have to be on my best behavior and I get to say whatever I want without worrying about offending anyone:)
Check it out!
Noah Kagan Presents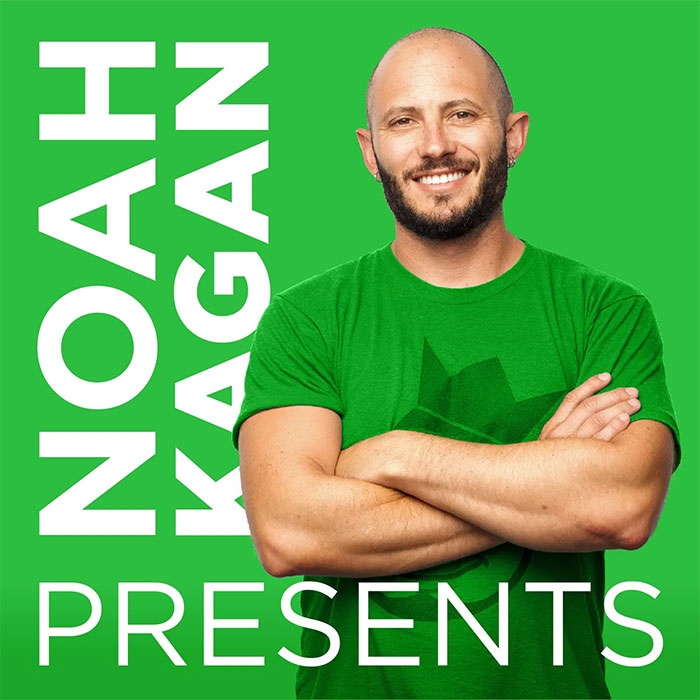 Noah's podcast is not your typical business show and it's hard to describe in words what makes me listen to it. But let's just say that Noah is quirky, entertaining and off the wall.
You never know what the guy is going to say next and he expertly weaves in his own experiences and stand up comedy routine to entertain and teach listeners at the same time.
What I like about Noah is that I've followed him for quite some time now and he's constantly improving his show and mixing things up to keep it interesting.
Check it out!
Mixergy With Andrew Warner
Mixergy was one of the first interview based shows ever created and Andrew Warner is responsible for making the genre popular. I've been listening to Andrew for almost a decade now and I still listen to him today.
The reason why I love Mixergy can be summed up in one simple sentence: Andrew knows just what to ask.
Sometimes, his questions can be off putting and direct, but Andrew always gets deep into the nitty gritty of every business owner he interviews (I was majorly grilled when I went on:)).
You can not BS this man! As a result, you can always depend on Andrew to extract "the secret sauce" from his guests. In fact, the closest comparison I can make to Andrew is that he's like the entrepreneurial version of Howard Stern:)
Rock Your Brand With Scott Voelker
You'll probably need to turn your volume down a bit before listening to Scott's podcast because the man is so full of energy. In fact, I would recommend listening to the Rock Your Brand podcast early in the morning so you can wake up without drinking coffee.
Scott Voelker is your own personal business evangelist and he covers actionable strategies to build and grow your own brand in a way that pushes you to take action.
If you are interested in starting your own online business and you've had problems getting started, a few episodes of the Rock Your Brand podcast will kick you in the butt!
Online Marketing Made Easy With Amy Porterfield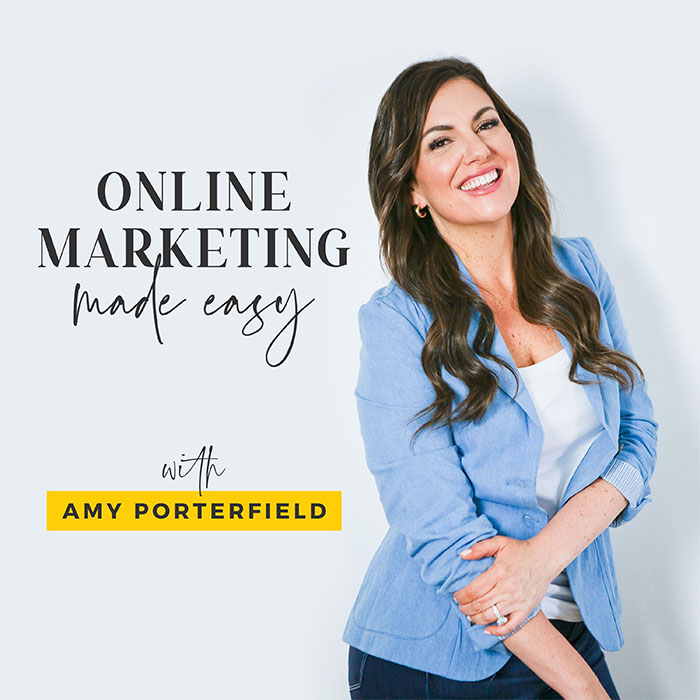 There's a reason why Amy Porterfield's podcast is so popular. Besides having a buttery smooth voice, Amy has a way of breaking down complex subjects into an easy, digestible format.
The Online Marketing Made Easy podcast mainly covers how to grow your business with social media but she also discusses topics like digital courses, membership sites, email list building and productivity.
Overall, the Online Marketing Made Easy podcast is one that I recommend for beginners and intermediate entrepreneurs alike because the concepts are presented in simple terms.
Today, I listen to Amy's podcast whenever I'm trying to learn a completely new marketing strategy before delving into the nitty gritty details. Highly recommended!
Join My Podcast Launch Giveaway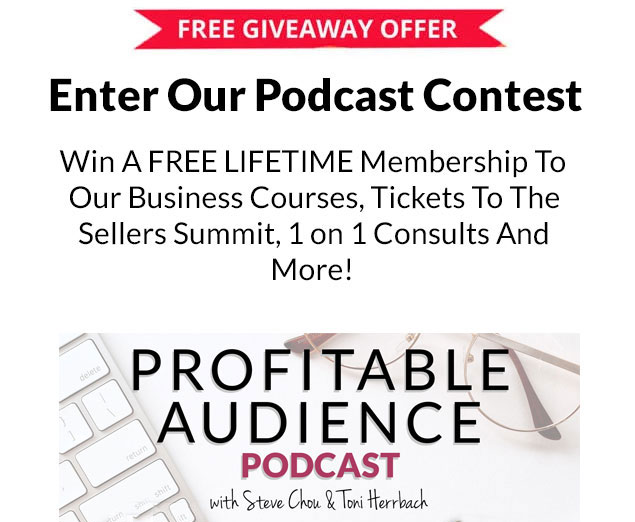 Hope you enjoyed the list of podcasts that I personally listen to to grow my businesses! If you have any other podcast recommendations to add to this list, I'm all ears!
Meanwhile, as part of launching my brand new Profitable Audience podcast, I'm giving away over $4000 in prizes which include…
Prize #1 – Profitable Audience Course Membership (Value: $997)
This course is ideal if you want to build an audience via blogging, YouTube or podcasting in order to sell physical or digital products, affiliate marketing, advertising or to build authority within your niche.
Prize #2 – Profitable Online Store Course Membership (Value: $1799)
If you're interested in learning how to start a profitable ecommerce business, my Create A Profitable Online Store Course is the most comprehensive class out there that offers 24/7 email support and weekly live office hours.
Prize #3 – 1 On 1 Consult With Toni And Steve (Value: $500)
Chat with Toni and Steve about anything related to blogging, YouTube, podcasting, selling digital and physical products, advertising, Amazon…anything.
Prize #4 – Sellers Summit Virtual Passes For 2018-2020 (Value: $1197)
The Sellers Summit is our annual curriculum-based conference where you learn practical, up to date and actionable ecommerce strategies that actually work.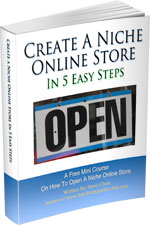 Ready To Get Serious About Starting An Online Business?
If you are really considering starting your own online business, then you have to check out my free mini course on How To Create A Niche Online Store In 5 Easy Steps.
In this 6 day mini course, I reveal the steps that my wife and I took to earn 100 thousand dollars in the span of just a year. Best of all, it's free and you'll receive weekly ecommerce tips and strategies!
Note: This post above may contain affiliate links, which means that I may receive a commission if you make a purchase when clicking a link. Please consult our privacy policy for more information.
Related Posts In Making Money
About Steve Chou

Steve Chou is a highly recognized influencer in the ecommerce space and has taught thousands of students how to effectively sell physical products online over at ProfitableOnlineStore.com. 

His blog, MyWifeQuitHerJob.com, has been featured in Forbes, Inc, The New York Times,  Entrepreneur and MSNBC.  

He's also a contributing author for BigCommerce, Klaviyo, ManyChat, Printful, Privy, CXL, Ecommerce Fuel, GlockApps, Privy, Social Media Examiner, Web Designer Depot, Sumo and other leading business publications.

In addition, he runs a popular ecommerce podcast, My Wife Quit Her Job, which is a top 25 marketing show on all of Apple Podcasts. 

To stay up to date with all of the latest ecommerce trends, Steve runs a 7 figure ecommerce store, BumblebeeLinens.com, with his wife and puts on an annual ecommerce conference called The Sellers Summit.  

Steve carries both a bachelors and a masters degree in electrical engineering from Stanford University. Despite majoring in electrical engineering, he spent a good portion of his graduate education studying entrepreneurship and the mechanics of running small businesses.