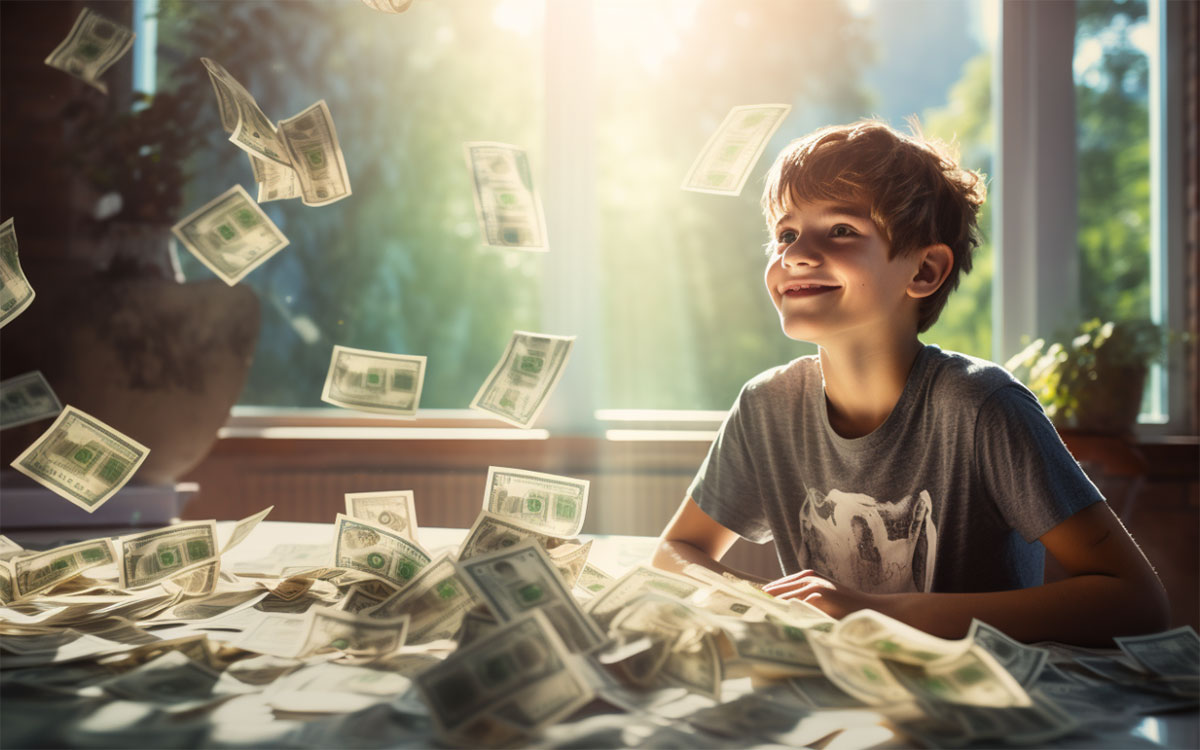 Making money as a 13-year-old can be challenging without proper guidance and there are age-related work restrictions to consider as well.
But whether you're a teen looking to earn some extra cash or a parent trying to help out, I've got you covered.
In this article, I teach you how to make money as a 13 year old, helping you save or pay some bills while getting a taste of entrepreneurship.
I explore online, offline, seasonal, in-school, and even tasks you can handle right from home. And if you lose interest in one, there's always another option to explore.
Get My Free Mini Course On How To Start A Successful Ecommerce Store
If you are interested in starting an ecommerce business, I put together a comprehensive package of resources that will help you launch your own online store from complete scratch. Be sure to grab it before you leave!
Is A 13-Year-Old Allowed To Work?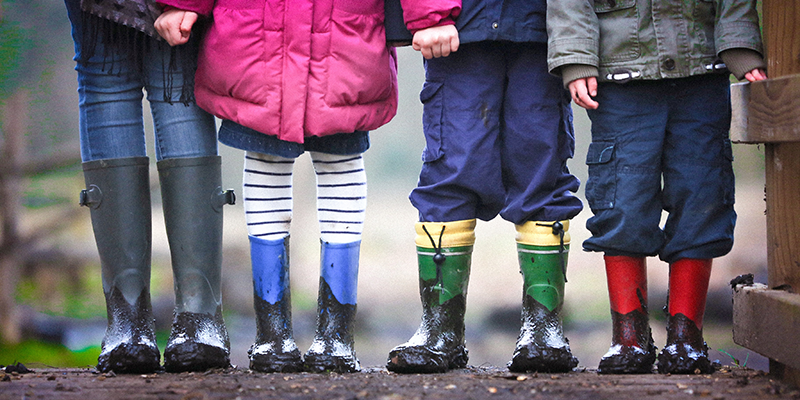 A 13-year-old can work in specific jobs like newspaper delivery, babysitting, acting, evergreen gathering, or in their parents' businesses, with restrictions on hazardous work.
According to the Department Of Labor, if you are under the age of 14, you are allowed to do the following jobs:
Federal child labor laws are pretty strict and prohibit 14-year-old or younger kids from working most jobs. However, in general, kids can do simple local jobs like car washing, cleaning pools, and online selling with the help of their parents.
If your state's child labor laws are less stringent than federal regulations, the federal laws take precedence. In contrast, if your state's child labor laws are more restrictive than the federal law, the state law applies.
5 Offline Ways To Make Money As A 13-Year-Old
Different ways to make money offline as a 13-year-old include creating printables, selling beverages, painting, being a golf caddy, and delivering newspapers.
Create Printables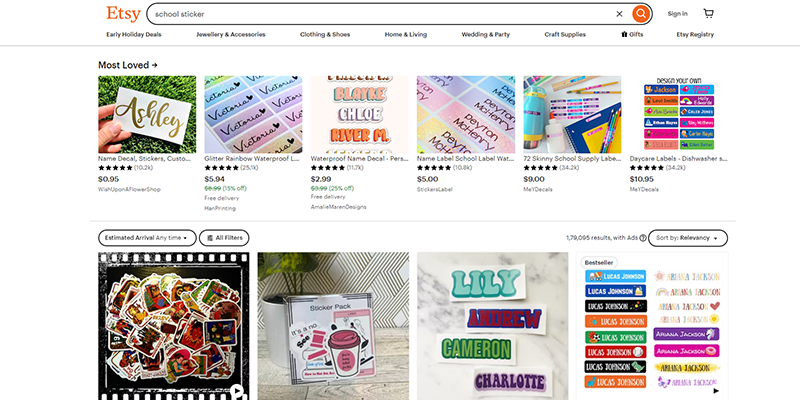 Printables are digital downloads, such as worksheets or stickers that are designed to be printed.
If you're a creative teenager, making printables is a great way to make money on the side.
To get started, use tools like Canva, which offer a user-friendly drag-and-drop interface with thousands of free templates.
You can create printables that help fellow teenagers organize their homework and school tasks effectively. Busy moms may also find value in your printables for managing their daily routines at home.
Here are some other printable ideas to explore:
Explore marketplaces such as Creative Market and Etsy to reach a broader online audience, or consider local sales opportunities through art shops or within your school community.
Deliver Newspapers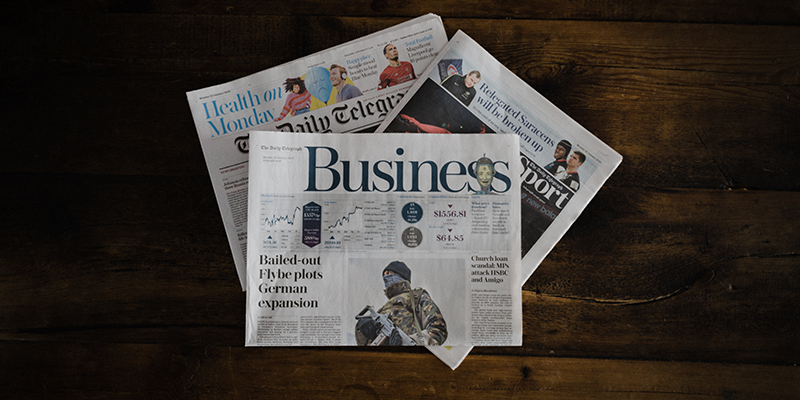 Delivering newspapers is one of the easiest jobs for a 13-year-old, as it doesn't require specific skills or adult supervision. All you need is a bike to get started.
This gig not only provides a reliable income source at 13 but also opens doors to other work opportunities.
For example, while delivering newspapers, you may come across opportunities like cleaning a pool or trimming a bush yard, allowing you to earn extra cash.
However, you should know that most newspaper-delivering jobs require starting your mornings as early as 5.30 a.m.
Sell Food and Beverages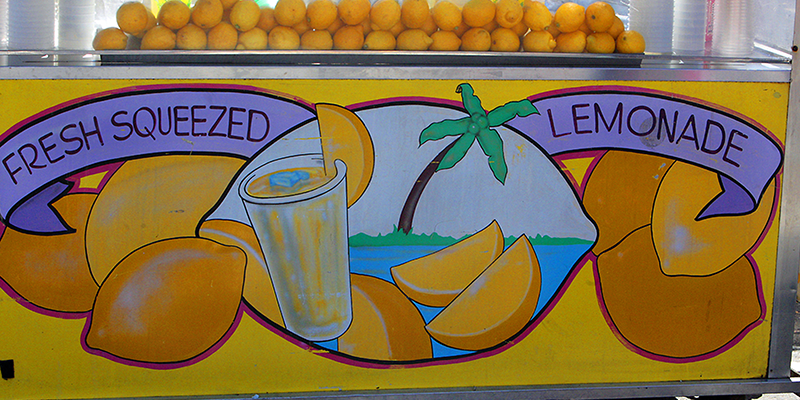 Selling food and beverages as a 13-year-old typically involves setting up a lemonade or cookie stand, which can be profitable if you follow local laws.
Begin by selecting a strategic location, ideally along a busy road, to minimize food spoilage and attract a larger customer base.
Remember, cleanliness and food quality are key factors that draw customers, so prioritize hygiene and well-cooked food. Avoid over-preparing to prevent food waste.
In addition, be aware of the necessary permits, which vary by town and state. Some local laws are lenient, while some impose fees like application, endorsement, and food protection course fees, which can add up to $500.
Take A Painting Job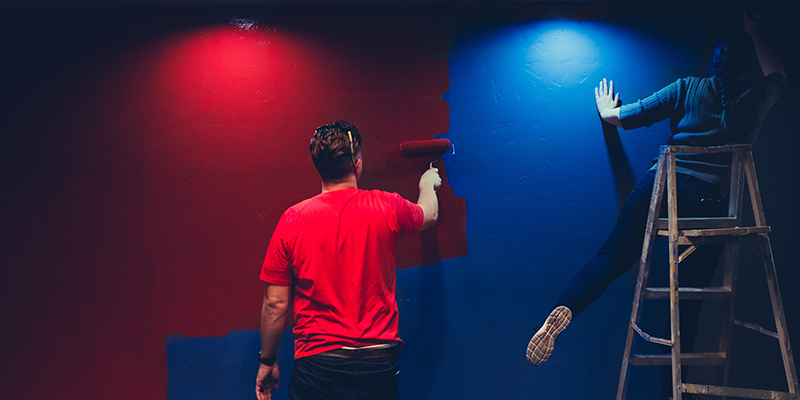 Painting jobs for 13-year-olds can include tasks like painting fences, rooms, or small objects.
These jobs can be financially rewarding because painting is a time-consuming task that anyone can perform. However, you should check with your parents for safety concerns, as certain paint fumes can be harmful.
Before you begin, discuss the payment with the person hiring you, especially if it's a multi-day project, to ensure you are fairly compensated.
Alternatively, if you're artistic, you can consider painting a mural on an indoor wall to add character to the room.
Ask neighbors, friends, or your parents' acquaintances if they'd like a mural. You can earn between $25 and $500 per wall, depending on your skill level and the size of the wall.
To get started, find instructional videos on YouTube that provide insights into the required paints and materials.
Be A Golf Caddy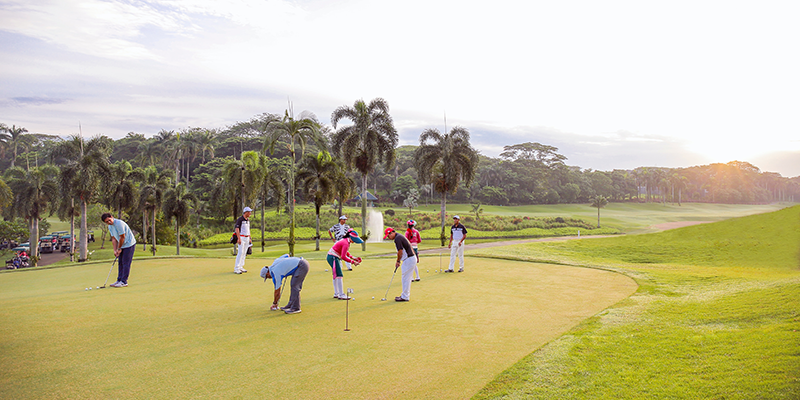 A golf caddy is a person who assists golfers by carrying their clubs and offering advice during a round of golf.
As a teen, you probably can't give golf advice, but you can help golfers carry their bags and clubs.
Golf companies typically don't hire 13-year-olds for caddy jobs, so ask your parents or neighbors who play golf if they'd be willing to hire you.
However, be prepared to walk in the scorching sun, and your earnings will be lower than seasoned caddies who provide extra services besides carrying bags.
9 Online Ways To Make Money As A 13-Year-Old
A 13-year-old can make money online by designing and selling t-shirts, starting a blog or YouTube channel, becoming a virtual assistant, or opening an Etsy shop.
Design And Sell T-shirts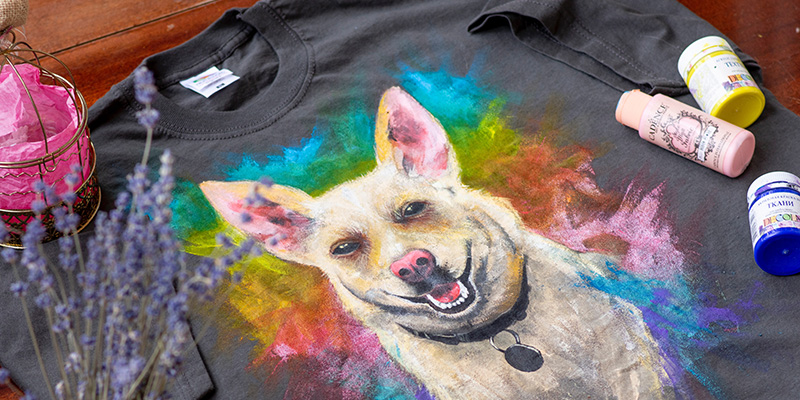 Designing and selling t-shirts online using a print on demand company is an excellent option for young entrepreneurs.
These services let you print your unique designs on products like t-shirts, mugs, and phone cases for online sales.
The best part is that there's no need for inventory, minimum order requirements, or upfront capital investment.
Here's how it works.
My kids started a t-shirt business at KidInCharge.com when they were 9 and 11, and it proved quite successful, making nearly $1000 in the initial months.
This experience taught them valuable business lessons, like product marketing, attracting website traffic, and handling customer interactions.
To maximize your chances of success, I recommend focusing on a specific niche, like sports-themed designs, if you're passionate about sports.
In addition, you'll need help from your parents to build a website, as it involves setting up payments and taxes.
Feel free to check out my video on how to create an online store for less than $3.
Be A Virtual Assistant On Social Media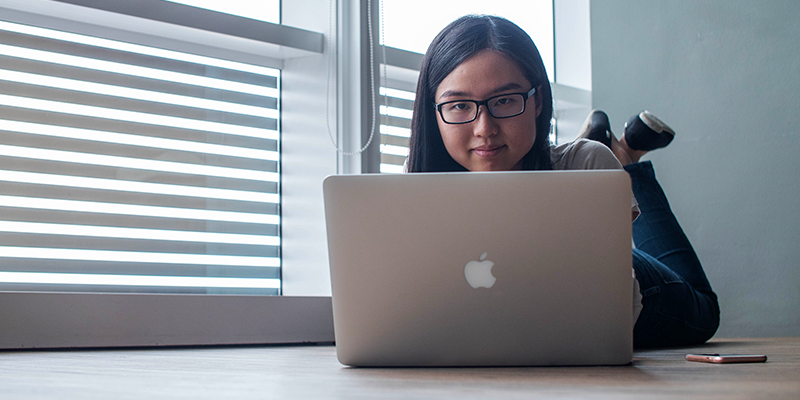 A social media virtual assistant is a remote worker who manages various social media tasks for individuals or businesses.
Typical tasks include post creation, content scheduling, audience engagement, profile optimization, and channel promotion.
If you spend countless hours on social media, you can turn it into a source of income by becoming a social media VA.
Create an Upwork listing or approach local businesses and ask them to hire you as their virtual assistant.
Alternatively, you can approach content creators and businesses targeting early teens. Your ability to relate to this age group can help you communicate better and understand their likes and dislikes, ultimately benefiting the brands.
Start A Blog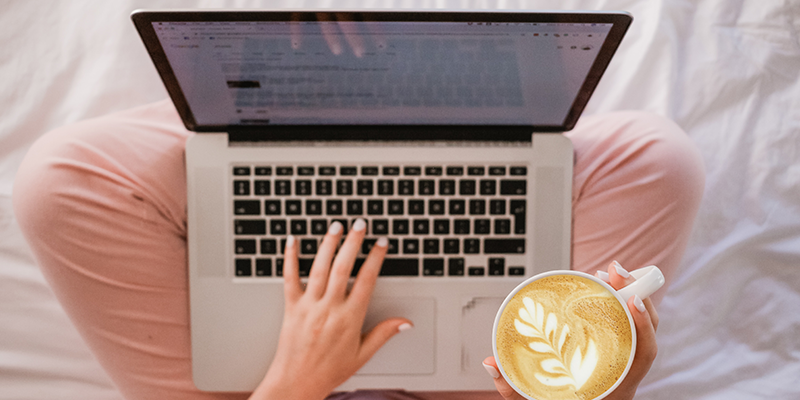 A blog is a website where individuals share written content on various topics, often in a personal or informal style.
If you're a teen who enjoys writing, starting a blog is a great idea.
Start by choosing a niche you're passionate about. For example, you can write book reviews on your blog if you like reading books.
Over time, you can build an audience that appreciates your posts, allowing you to generate income through selling ads or products online.
Other ways to monetize your blog include affiliate marketing, where you recommend products and earn commissions on sales, or selling your own online courses.
Even if your blog doesn't make a penny, the experience of creating content provides a valuable experience that you can highlight in your college essay and demonstrate your skills.
Before you begin, discuss your blogging plan with your parents and ask for their support in covering the initial costs of hosting and domain registration.
Start A YouTube Channel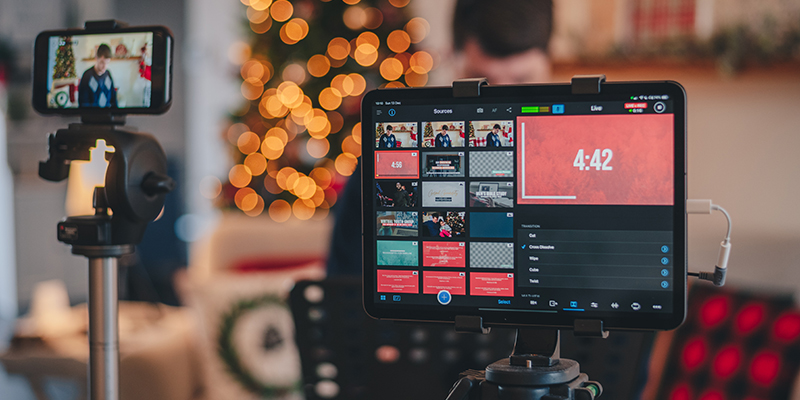 A YouTube channel is a space on the YouTube platform where users can upload and organize their video content.
You can create videos on your phone for free, and YouTube will connect interested viewers to your channel.
To begin, pick a niche within a niche; the more specific, the better. For example, a YouTube channel dedicated to reviewing Lego sets for a teenage audience.
Remember, consistency is the key on YouTube. Aim to publish at least one long-form video weekly to steadily grow your channel.
Use YouTube Shorts to repurpose your longer content or create entertaining niche-specific videos.
Keep in mind that every piece of content has value for someone out there. Your job is to find your audience.
As you build a subscriber base, you can generate passive income through Adsense ads or use YouTube to promote your online store, blog, or any other venture you want.
Self-Publish Your Own Books On Amazon KDP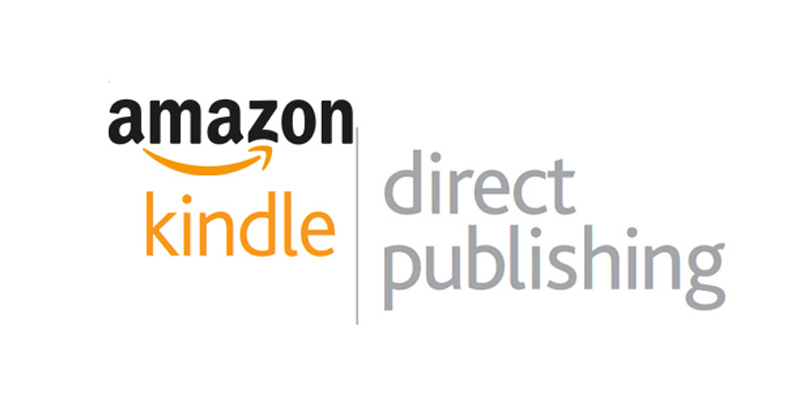 Amazon Kindle Direct Publishing (KDP) is a program that allows you to sell your own digital books on Amazon.
If you love writing, you can publish ebooks on topics such as pets, family, school life, fairy tales, and poetry.
Although you won't need an agent or a publisher, you'll require your parents' assistance to create an account since KDP is for individuals aged 18 and above.
The upside is you earn up to 70% in sales royalties, depending on the number of downloads and the buyer's country of origin.
Transcribe Podcasts
A transcription job involves converting spoken or recorded audio content into written text.
Unlike most jobs listed here, transcription needs skills such as good listening, fast typing speed, and fluency in English.
Large companies like AccuTran Global and Appen Global hire teens but have a minimum age requirement of 17. So, explore local companies and reach out directly to potential owners.
Fluency in English is essential, especially when transcribing English audio. For other languages, proficiency in the relevant language is necessary.
Be prepared for longer assignments, such as transcribing a one-hour audio clip, which may take around five hours, especially if you're new. However, the advantage is that you can carry out this work from the comfort of your own home.
Open a Shop On Etsy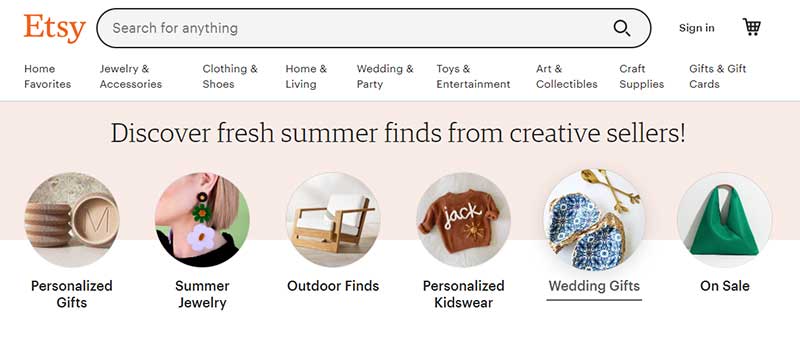 Etsy is an online marketplace where you can buy and sell a wide range of handmade, vintage, and unique items.
Creative teenagers who enjoy crafts can use Etsy to sell various products, including handmade jewelry, pet accessories, craft materials, toys, and digital printables.
When creating an Etsy account, you'll need parental or guardian ownership since you're under 18.
To succeed on the marketplace, identify a profitable niche and target audience. For example, if you plan to sell handmade jewelry for teens, consider specializing in jewelry designed for special occasions, such as prom.
Etsy provides exposure to millions of people, but you should know that the platform has relatively high fees, including a $0.20 listing fee, a 6.5% transaction fee, and a 15% fee for OffSite Ads.
Flip Products Online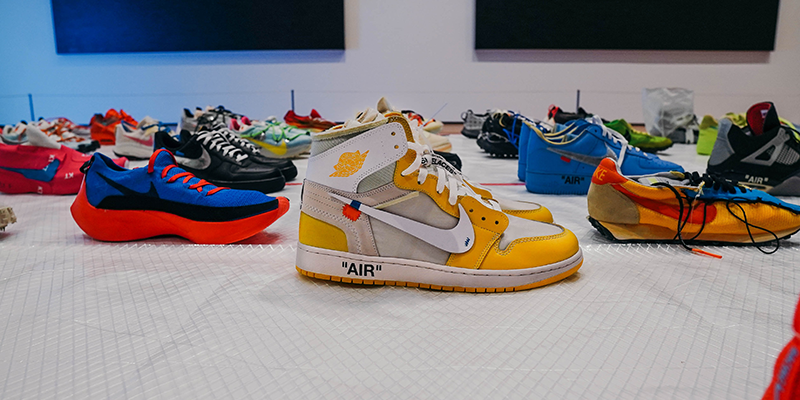 Flipping products involves buying and reselling products for a profit. These pre-owned goods can be sold as-is or repurposed for different uses and sold online.
You can flip a variety of items, such as home appliances, bikes, clothing, musical instruments, phones, sneakers, furniture, and jewelry.
You can find products locally at thrift stores, garage sales, and flea markets and then sell them on platforms like eBay, Craigslist, and Facebook Marketplace. In addition, check out niche marketplaces like Depop and Poshmark for selling used clothes.
Online product flipping has several advantages, such as not requiring a physical store and the potential for significant profits if you clean and refurbish the items.
However, you need to be able to spot counterfeit products. You'll also need some capital since you can only flip what you already have, and some items may require repairs before resale.
If you want to succeed as a 13-year-old in online flipping, you must learn how to identify items with a higher resale value than their purchase price and learn how to optimize your listings on marketplaces like Ebay.
Join An Online Rewards Platform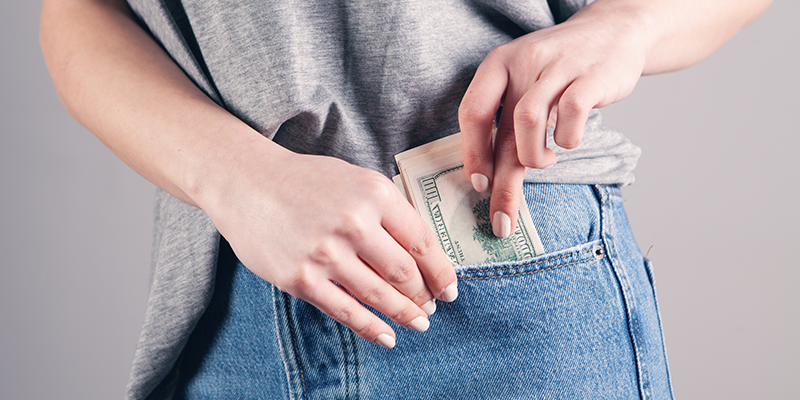 An online rewards platform lets users earn money through activities like surveys, watching videos, reviewing films, and playing games.
Some popular online rewards sites include InboxDollars, Swagbucks, and Media Rewards. There are also survey-focused websites like Survey Junkie, Idle-Empire, SurveyTime, and AppKarma that may accept teenagers.
These platforms typically offer payment options such as cash via PayPal or Amazon gift cards. Keep in mind that to use PayPal, you'll need a parent to create an account since you must be 18 or older to do so.
7 Ways To Make Money As A 13-Year-Old At Home
A 13-year-old can make money at home by doing yard work, babysitting, house chores, car washing, and pet care.
Provide Babysitting Services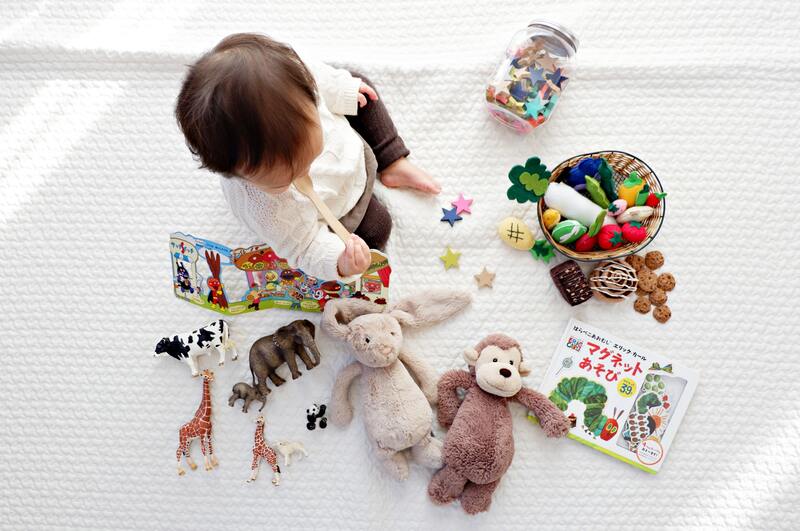 Babysitting typically involves supervising children, ensuring their safety, and providing basic needs such as food and entertainment.
It's a job that doesn't require special skills, making it a lucrative option for teens.
When parents find professional nannies too costly, they often seek the help of teens to care for their children for a few hours.
If you're a 13-year-old who enjoys spending time with kids and doesn't mind organizing toys and feeding them, babysitting can be a solid way to earn extra money after school.
The advantage of babysitting jobs is the abundance of work. Nearly every family with kids needs a babysitter.
You can start by asking your family to inform their friends and dropping off business cards in places frequented by parents, like playgrounds.
Assist In Selling Your Parent's Old Assets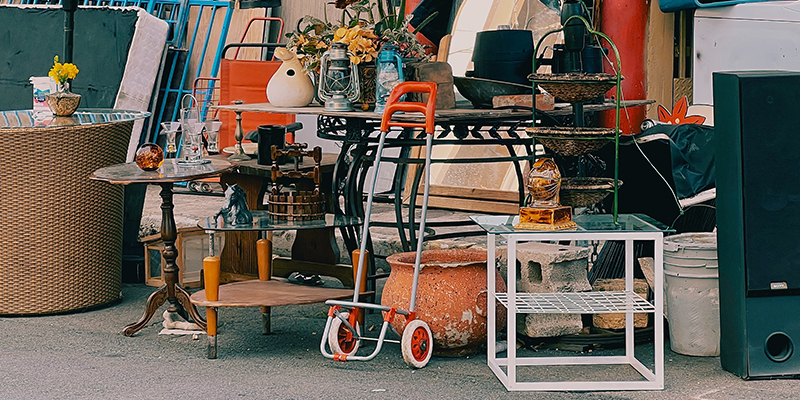 Old assets are investments or valuable items like collectibles, antiques, or vintage goods.
If your parents wish to get rid of old possessions, offer to handle the responsibility of selling them.
Explain that you're a 13-year-old looking to earn some extra money, and by taking on this task, you can save them time, earn money and declutter the house at the same time.
If they won't pay you a fixed payment for your efforts, suggest a 10% commission for each successful sale.
Then, create a compelling listing on eBay or Craigslist with a call to action to promote your products.
Do Yard Work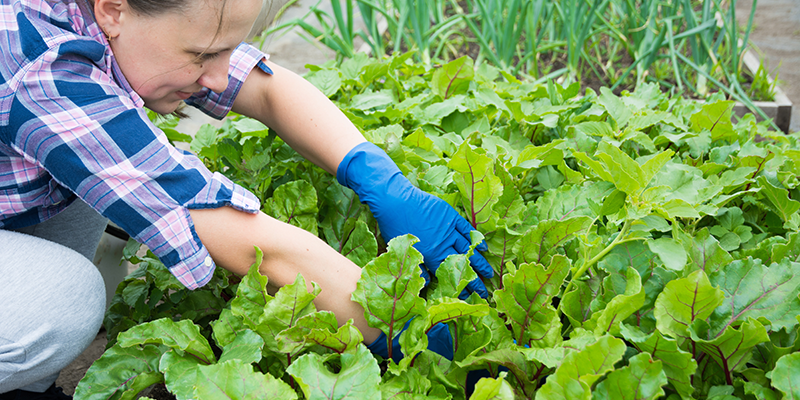 Yard work involves maintaining outdoor spaces through tasks like raking, mowing, weeding, and landscaping.
Many homeowners have lawns that require mowing but often lack the time to tend to it themselves.
You can find lawn mowing jobs by talking to your neighbors directly or leaving service pamphlets at their doorstep. Most homeowners will gladly accept a helping hand for their yard work.
Following a successful job, ask if you can do it regularly, weekly, or monthly to establish repeat business.
If you want to start a lawn mowing business, train your friends and have them work for your brand. This way, you can grow your business, boost productivity, and increase earnings.
Do Household Chores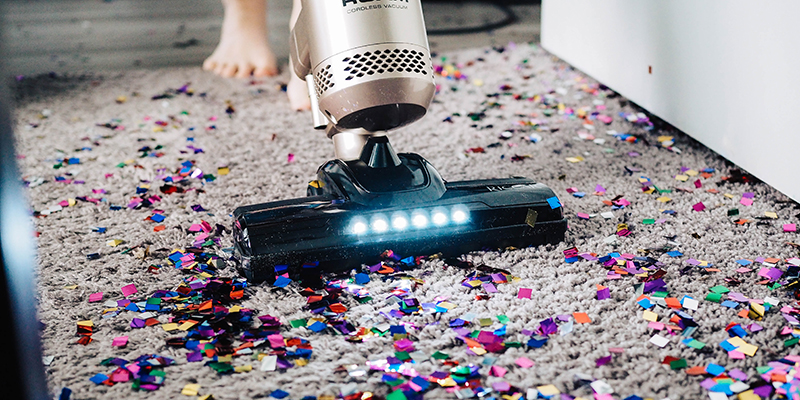 Household chores involve tasks like cleaning, cooking, and maintenance to keep a home organized and functional.
While it's not practical to ask for payment for every chore, it's reasonable to discuss compensation for tasks that your parents typically hire others to do.
For example, tasks like window cleaning, vacuuming, or car washing. These chores are not part of the daily routine and are often weekend tasks.
Initiate a respectful discussion with your parents about payment, taking into account your family dynamic, as many parents may feel uneasy about paying you for tasks you should already be doing for the privilege of living at home.
Offer Car Washing Services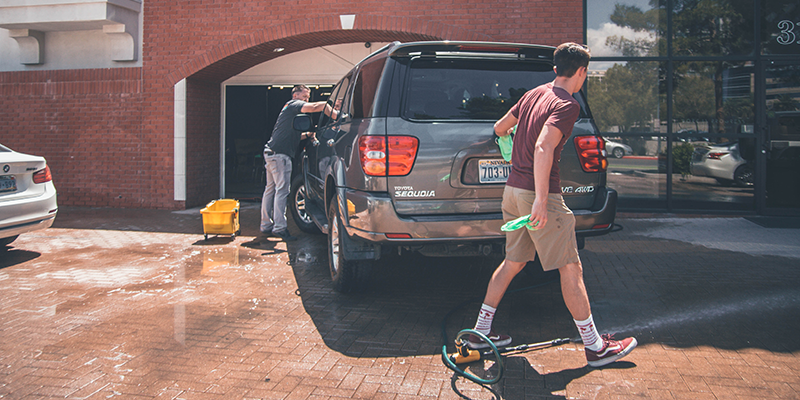 Car washing services provide professional cleaning and detailing for vehicles.
As a car washer, your primary tasks involve cleaning the interior and exterior of cars. This involves vacuuming and using suitable cleaning products to remove stains from the car's exterior.
Car washing is physically demanding but can be a well-paying job due to its recurring nature. Starting out, you can earn $10 to $15 per hour.
However, finding a car washing job can be challenging, as many have been replaced by automated car wash stations at gas stations.
Ask around within your local community and make sure to check with your parents about the safety of the chemicals you'll be using.
Offer Pet Care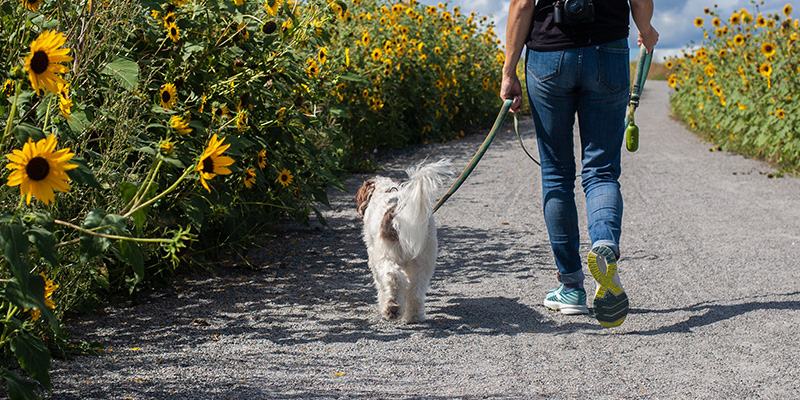 Pet care jobs include feeding, grooming, walking, cleaning poop, bathing and playing with cats and dogs.
With demanding schedules, many pet owners find it challenging to ensure their pets get enough exercise. In such cases, they may turn to teens for pet walking or sitting services.
For walking dogs, you can set aside an hour before and after school to work. However, be cautious, especially with aggressive dogs, and ensure they are properly leashed to keep them under control.
Another option is pet sitting, which offers flexible hours and lets you juggle school and your job simultaneously.
To succeed as a pet sitter, you need to be responsible and trustworthy and have knowledge about different breeds and their care requirements.
During school breaks, you can expand your services. For example, you can provide pet training and cleaning services. The key is to offer services that differentiate you from other pet care providers, making it easier to command higher fees.
Help In The Family Business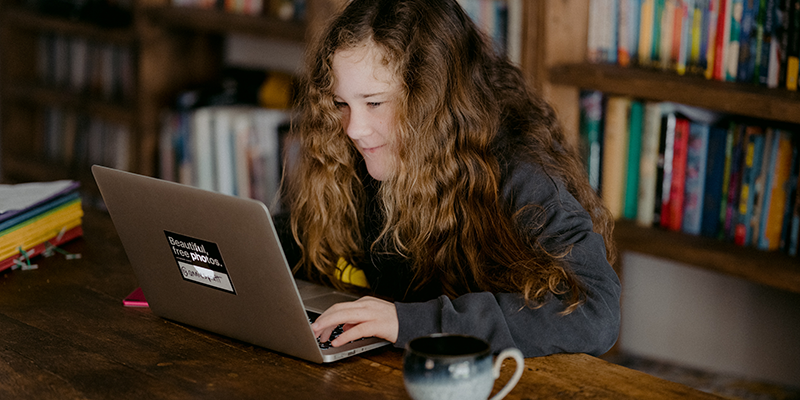 A family business is a company primarily owned and controlled by a single family or spanning multiple generations.
Getting involved in your family's business at a young age can be a valuable learning experience. So, if your parents or guardians run a business, consider working for them.
Start by understanding how the business operates and find ways to contribute. Then, ask them about taking on a paid role.
You can help with simple tasks like customer service, packaging, data entry, or social media management.
If you lack the skills for these roles, offer help with easier tasks such as cleaning the premises and organizing files.
4 Seasonal Ways For Making Money As A 13-Year-Old
Some seasonal ways for a 13-year-old to make money are pool maintenance, hanging Christmas lights, shoveling snow, and working as a camp counselor.
Pool Maintenance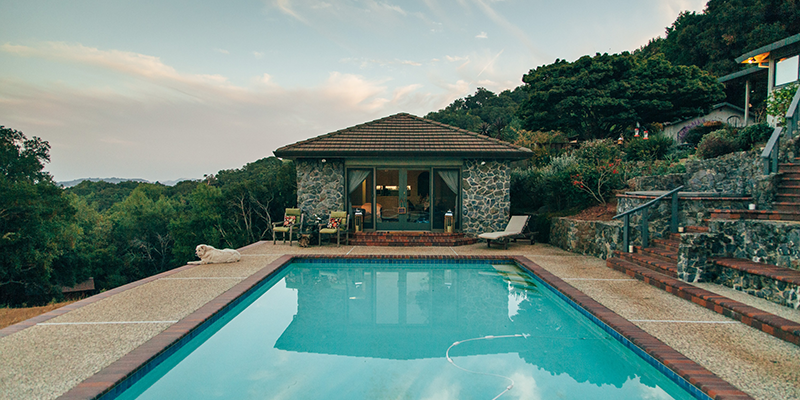 Pool maintenance includes cleaning, chemical balancing, and equipment care.
Pools need attention after winter, so when summer arrives, reach out to your neighbors and offer services like tile cleaning and water pH and chlorine level testing for their pools. You can also offer lawn mowing services as an add-on.
However, keep in mind that your income potential may be limited without relevant education, certifications, and experience. On average, you can expect to earn $15 to $20 per hour.
Hang Christmas Lights And Wrap Gifts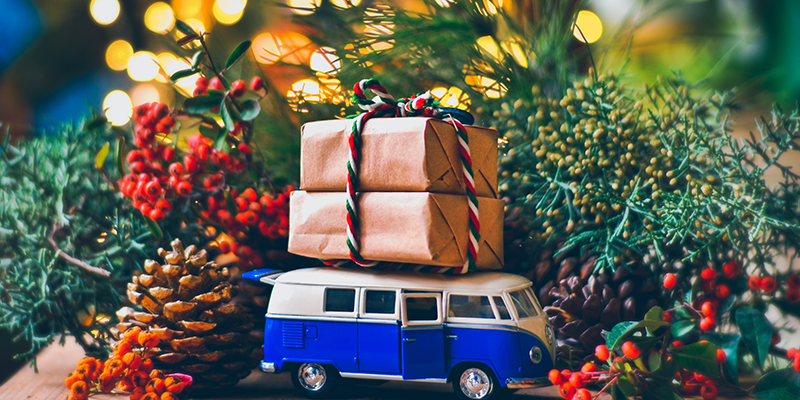 During Christmas, there's a demand for decorating, gift wrapping, and decoration removal services.
Since most people are busy with their jobs, you can extend your services beyond Christmas to include holidays like Halloween, the 4th of July, and New Year's Eve.
To stand out, focus on providing exceptional service and clearly communicate to your clients why they should choose you, regardless of your age.
To determine your pricing, research what your competitors charge and consider factors such as time, the size of the house or tree, and material costs.
If you succeed, you can earn several hundred to $5,000 each Christmas season.
Shovel Snow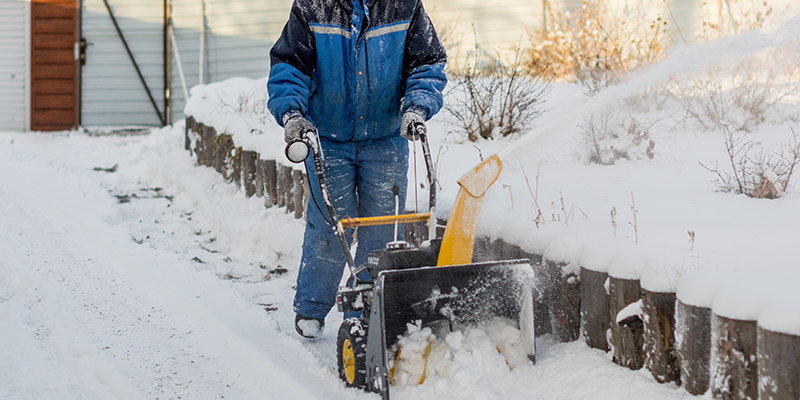 Snow shoveling is clearing snow from driveways and other surfaces during the Winter for profit.
It's one of the best seasonal jobs for teens, with earnings around $25 to $30 per hour even though it's physically demanding.
As winter nears, advertise on social media or create posters with your contact information.
Keep your prices reasonable, and be available for snow shoveling when needed. Once winter's over, you can ask your clients for lawn-mowing and landscaping jobs.
Be A Camp Counselor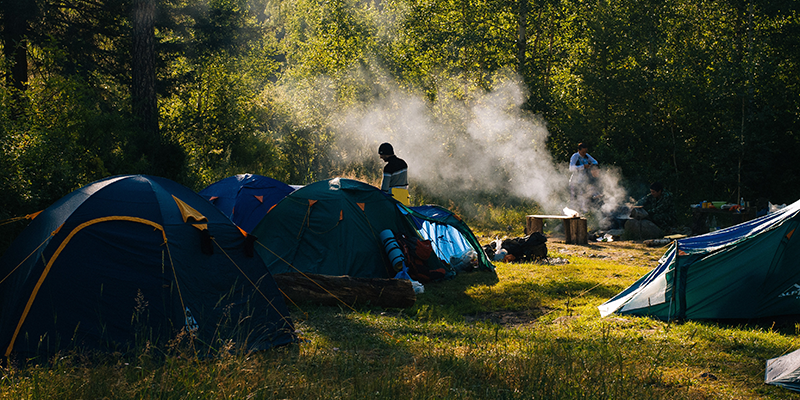 A camp counselor supervises and guides campers in various recreational activities.
Being a camp counselor is a fun way to earn in the summer. While it's often a full-time role, part-time positions are also available at day camps.
As a counselor, you plan activities, ensure safety, and enforce rules for young campers. Some camps even offer specialized positions such as assistant photographer or sports coach for teenagers.
To secure a camp counselor position, your best approach is to contact the person in charge of the summer camp directly.
2 Ways To Make Money As A 13-Year-Old In School
A 13-year-old can make money at school by tutoring students and selling candy and/or snacks.
Tutoring Students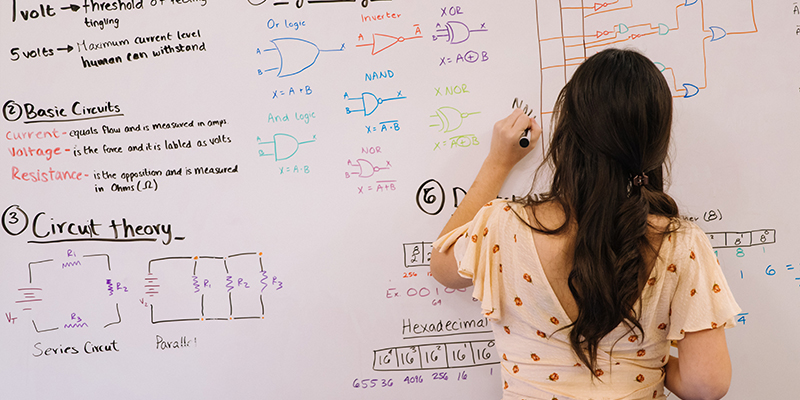 Tutoring students means providing academic support and guidance to improve their knowledge in specific subjects.
If you excel in a particular subject or have received awards for your academic performance, tutoring students is the ideal job for you.
Start by helping your siblings and their friends with your strong subjects. Then, promote your services at libraries, community centers, and schools to attract new clients.
You can initially set your tutoring rate at $10 per hour and adjust it as needed.
To excel as a tutor, you must have a passion for teaching and be an active listener. Offer weekly updates to parents and discuss their child's needs.
Sell Candy At School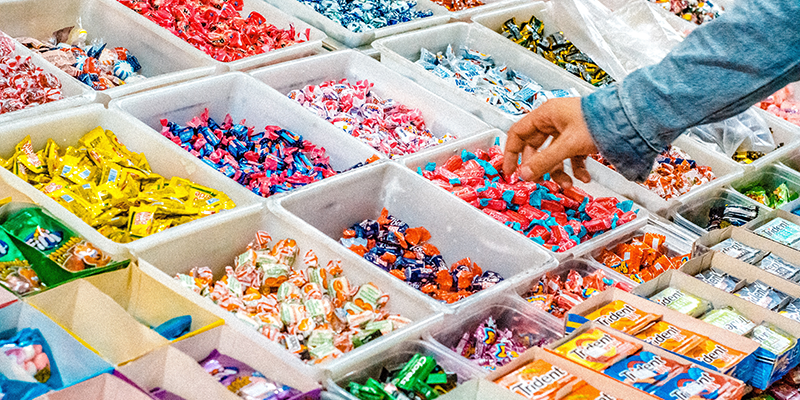 Before you start, figure out the popular candies and snacks that your classmates want to buy that are not readily available at school.
Then, ask your parents for some seed money to get started and head on over to CostCo to get the lowest prices on food.
You can promote your business through flyers, social media, and word-of-mouth marketing. Because most kids don't have access to candy and snacks while in class, you'll make a ton of money.
Which Is The Best Way To Make Money As A 13-Year-Old?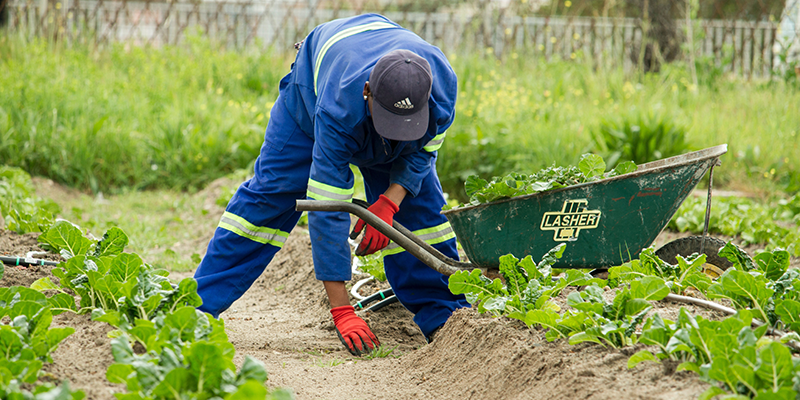 All the ideas shared in this post will teach you how to make money as a 13-year-old and they are not mutually exclusive.
For example, you can start a YouTube channel or a blog to boost sales in your t-shirt store.
If you prefer offline jobs, you can take on seasonal tasks like snow shoveling, house decoration during winter, and pool maintenance in the summer.
Some jobs on the list are physically demanding, and some require a computer. Overall, making money as a 13 year old is not about the job itself. It's about learning how to become self-sufficient and to make money to buy what you want.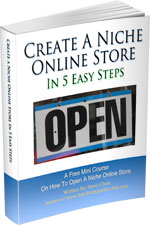 Ready To Get Serious About Starting An Online Business?
If you are really considering starting your own online business, then you have to check out my free mini course on How To Create A Niche Online Store In 5 Easy Steps.
In this 6 day mini course, I reveal the steps that my wife and I took to earn 100 thousand dollars in the span of just a year. Best of all, it's free and you'll receive weekly ecommerce tips and strategies!
Note: This post above may contain affiliate links, which means that I may receive a commission if you make a purchase when clicking a link. Please consult our privacy policy for more information.
Related Posts In Making Money
About Steve Chou

Steve Chou is a highly recognized influencer in the ecommerce space and has taught thousands of students how to effectively sell physical products online over at ProfitableOnlineStore.com. 

His blog, MyWifeQuitHerJob.com, has been featured in Forbes, Inc, The New York Times,  Entrepreneur and MSNBC.  

He's also a contributing author for BigCommerce, Klaviyo, ManyChat, Printful, Privy, CXL, Ecommerce Fuel, GlockApps, Privy, Social Media Examiner, Web Designer Depot, Sumo and other leading business publications.

In addition, he runs a popular ecommerce podcast, My Wife Quit Her Job, which is a top 25 marketing show on all of Apple Podcasts. 

To stay up to date with all of the latest ecommerce trends, Steve runs a 7 figure ecommerce store, BumblebeeLinens.com, with his wife and puts on an annual ecommerce conference called The Sellers Summit.  

Steve carries both a bachelors and a masters degree in electrical engineering from Stanford University. Despite majoring in electrical engineering, he spent a good portion of his graduate education studying entrepreneurship and the mechanics of running small businesses.