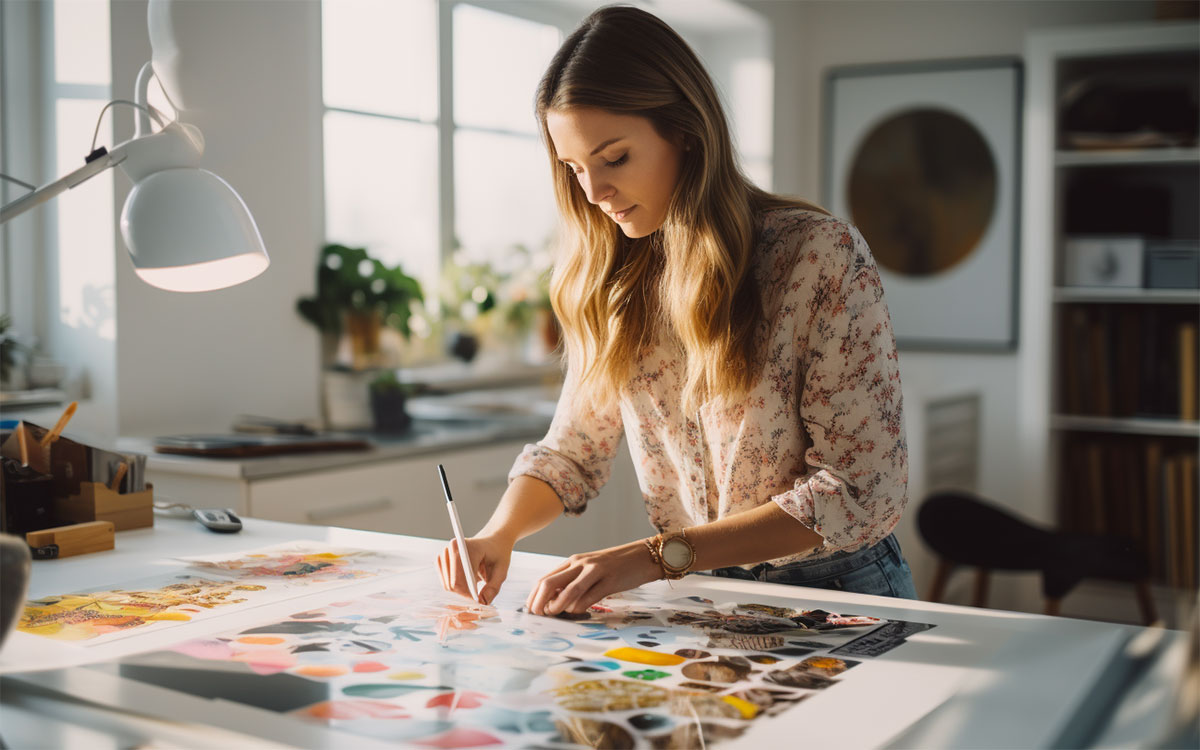 If you're looking for a creative side hustle that you can start on a low budget, then a sticker business could be perfect for you.
Stickers are in high demand, easy to ship worldwide, and the profit margins are excellent.
The best part is that you don't have to be a graphic designer to start a sticker business and you can sell stickers online even if you're not artistically inclined.
In this post, you'll learn everything you need to know about how to start a sticker business along with tips to help you succeed.
Get My Free Mini Course On How To Start A Successful Ecommerce Store
If you are interested in starting an ecommerce business, I put together a comprehensive package of resources that will help you launch your own online store from complete scratch. Be sure to grab it before you leave!
Why Start A Sticker Business?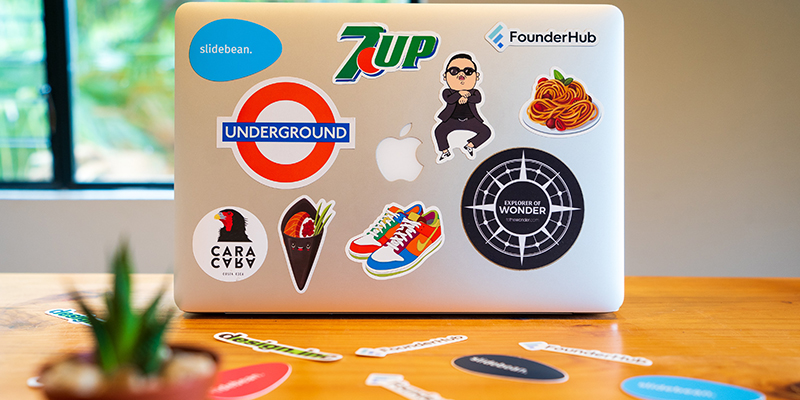 Starting a sticker business is a great way to make money online because the margins are high and the products are lightweight and easy to ship.
Here's why a sticker business makes an excellent side hustle to run from home.
Stickers are hugely popular and high in demand across almost every niche. People of all ages buy stickers to stick on their computers, binders, cars…everywhere!
Margins can be as high as 80%. The cost of producing a single sticker is as low as 10 to 40 cents. You can get even lower pricing by printing in bulk.
Stickers are lightweight and easy to ship. The cost of storage and transportation is low and you can reach customers anywhere in the world.
Selling stickers has a low upfront investment. You can get started in the sticker business for less than $100.
You can run a sticker business from the comfort of your home. You can purchase a printer for your home or use a print on demand company and not worry about fulfillment at all.
Because starting a sticker business is so inexpensive, you can sell stickers as a side hustle and then transition to full-time once your business grows.
Making stickers can be fun too, since it allows you to express your creativity by experimenting with different colors and designs.
How Much Does It Cost To Start A Sticker Business?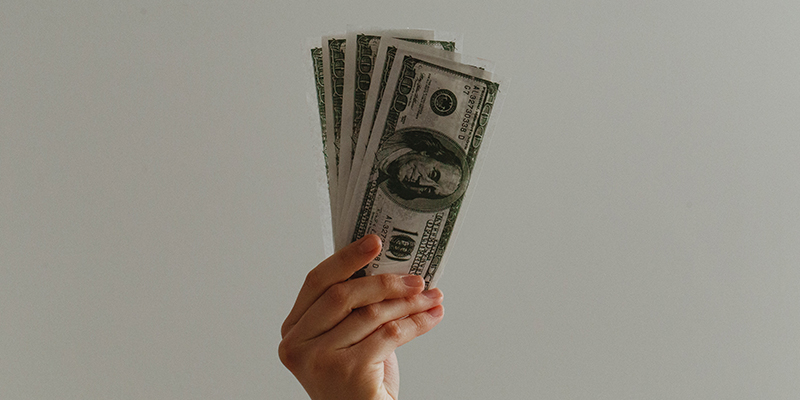 Startup costs for a sticker business can range from $0 to $5000 depending on your business model. If you outsource fulfillment, you can start a sticker business for free. If you choose to print in house, your startup costs will be between $5000-$25000 with the average around $15,000.
The cheapest way to start a sticker business is to use a print on demand company and outsource production.
Print on demand is a service that lets you print custom designs on your stickers without worrying about inventory, fulfillment or printing.
When you receive an order, a print on demand company like Printful or Printify will print your design on a sticker and ship it to your customer.
There are no upfront costs and you only pay the print on demand company after you receive an order.
Print on demand eliminates the additional costs of printing equipment and storage.
If you set up a physical store with in-house printing, you can expect to spend as much as $5,000 or more to lease a good printer and set up shop.
As your business grows, you may want to purchase a commercial printer which can cost $25,000 or more.
How Much Can You Make Selling Stickers?
You can make $100k/year or more selling stickers online as a side hustle from home. The average selling price of a sticker is $3-$5 with an 80% margin.
This means that you can make between $2.40 to $4 in profit per sticker.
By bundling your stickers into packs and selling them on marketplaces like Amazon or Etsy, your own online store and print on demand companies like RedBubble, you can make thousands of dollars on the side.
What Types Of Stickers Should You Sell?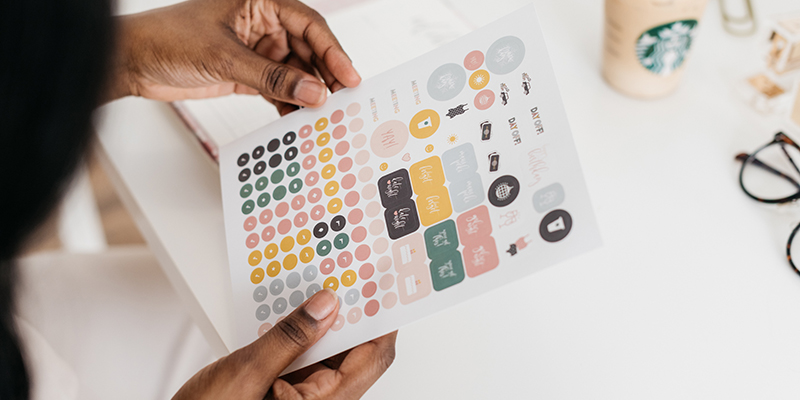 The main types of stickers you can sell are die-cut, kiss-cut, sheet printed, bumper stickers and roll stickers. Each sticker type has its own pros and cons as outlined below.
Die-cut Stickers
Die-cut stickers are stickers that are cut according to the outline of the design on both the vinyl and paper backing layer.
Die-cut stickers don't have to be peeled off a sheet which makes them ideal for large events like concerts or corporate conferences, and for phone cases, laptops, and notebooks.
Die-cutting allows you to make cost-effective custom stickers quickly and easily.
Kiss-cut Stickers
Kiss-cut stickers are similar to die-cut stickers but they are only cut through the vinyl layer and not through the paper backing.
This makes kiss-cut stickers suitable for complex designs.
Kiss-cut stickers come with a square or round backing that you can peel away. That makes them easy to use for logos and other branding.
Sticker Sheets
Sticker sheets are stickers with a high gloss or semi-gloss finish that are printed on a single sheet.
Sticker sheets are easy to store and organize compared to stickers of different shapes and sizes.
Sheet stickers work great for those customers who want multiple stickers of a single theme, such as planners, gift labels, and address labels.
Bumper Stickers
Bumper stickers are full color stickers that are usually applied to vehicles. They are generally used to convey political affiliations and other personal beliefs.
Since the stickers are used on vehicles, they are made to be scratch proof, waterproof, and UV resistant.
Roll Stickers
Roll stickers are essentially stickers on a roll and are produced in quantities of 250 and above. The stickers can be of any shape and size.
Roll stickers are affordable and work great for shipping labels, product labels, corporate events, and envelope sealers.
How To Start A Sticker Business Step By Step
Starting a sticker business involves 7 main steps. You must:
Research and pick a niche market to target.
Validate your designs on Facebook and Reddit groups.
Choose a business name.
Select an ecommerce business model.
Hire a designer or design stickers yourself.
Set up and customize your store on an online marketplace, POD company, or your website.
Create a marketing plan to sell your goods.
Here's a step by guide on how to start a sticker business.
Step 1: Pick A Niche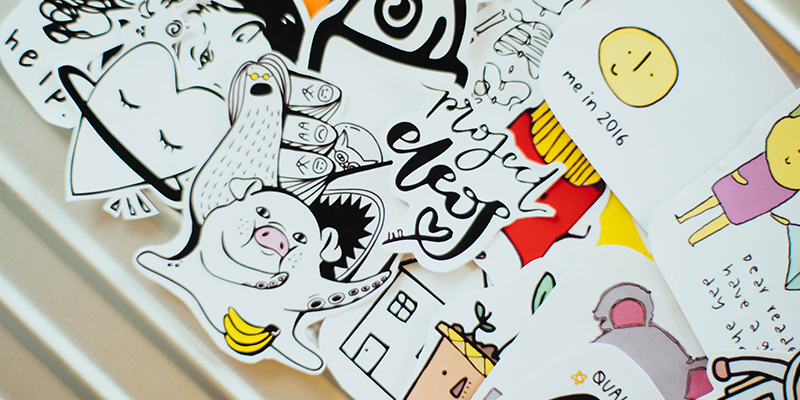 The first step when starting a sticker business is to find a niche.
You should niche down as much as possible while ensuring that you have a sizable customer base. For example, if you choose a broad niche like travel or pets, you'll find thousands of people selling stickers in these categories.
The more broad the niche, the more difficult it will be for you to compete, especially if you're on a budget. As a result, you want to target a very specific audience to reduce competition.
Using the travel example above, you can niche down by selling stickers targeting solo travelers and backpackers in Switzerland. In the pet category, you can target iguanas or basset hounds.
Once you finalize your niche, decide on a target audience and be as specific as possible in terms of age, gender, and profession.
If you know who you are targeting, it will be much easier for you to design your stickers to speak to your audience.
For example, my wife loves to buy stickers that cater to female entrepreneurs who juggle small business ownership while parenting young kids.
Step 2: Validate Your Designs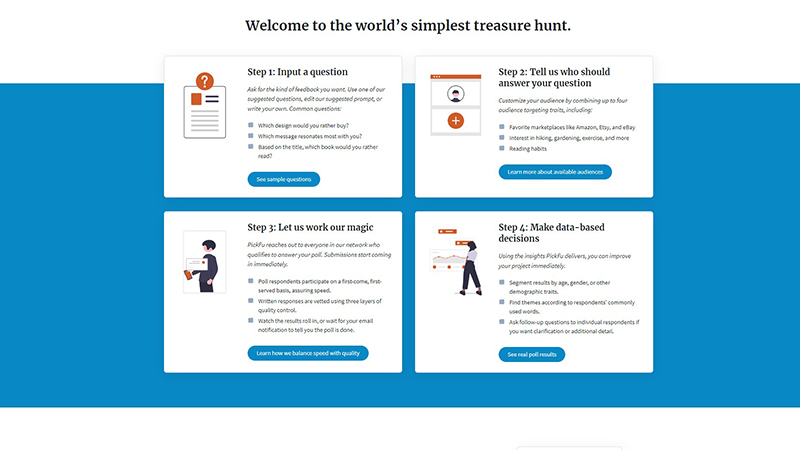 To prevent yourself from printing a bunch of stickers you can't sell, you must validate your designs. There are plenty of free ways to determine if your stickers are in demand.
A great way to "validate" is to leverage Facebook and Reddit groups to get design feedback from your target audience.
However, you should never solicit group members to buy your product. Instead, ask for an opinion on your design. Never sell directly in any group or else you might get banned.
Alternatively, you can use paid services like PickFu, Pinpoll, and Acquainted to create online polls and get unbiased feedback immediately.
Websites like Pickfu allow you to target specific demographics that match your intended audience.
Step 3: Choose A Name For Your Sticker Business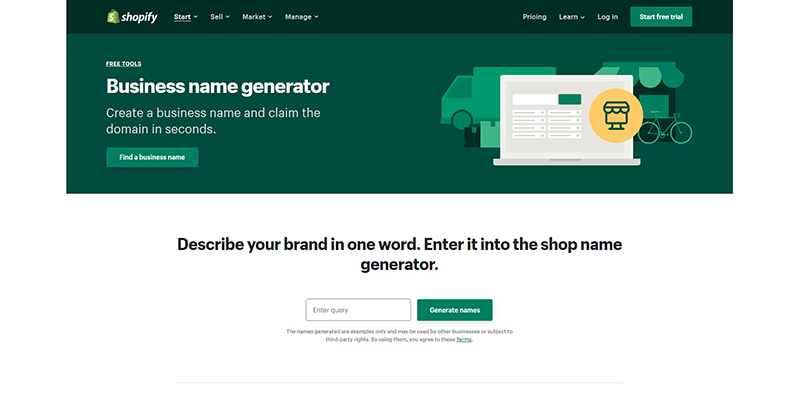 To create a successful sticker brand, you need a memorable name. Your brand doesn't have to be unique or overly clever but try to incorporate a keyword that's related to your niche in the name.
Make sure you choose a brand name that is no more than 3 words and easy to spell and pronounce. Don't use the word "stickers" in your name so you can expand into selling other items in the same niche once your sticker business takes off.
If you're stuck and need some inspiration, use a free business name generator on Shopify, Namelix, or Looka.
Step 4: Choose A Business Model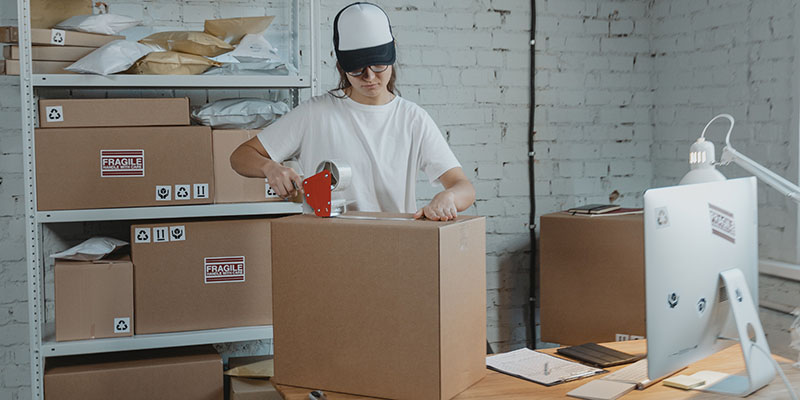 There are 6 main ecommerce business models to choose from when it comes to selling stickers online. You can…
Sell digital sticker designs
Dropship stickers
Sell print-on-demand stickers
Sell private label stickers
Sell wholesale stickers
Manufacture your own stickers
Digital Stickers
With the digital products model, you create SVG or PDF files of your sticker design and sell them online. Customers download the files and print them on their own.
Digital products can be a great source of passive income since you don't have to print or ship them physically.
As a result, inventory, shipping, and returns are never an issue. However, your designs can be easily copied and illegally sold.
Dropshipping
Dropshipping is when you sell your supplier's designs online, take orders, and then have your supplier ship the stickers to your customers.
Since you're not carrying inventory, you don't have to pay any money upfront which reduces your startup costs. The downside of dropshipping is that you have no control over the sticker quality and shipping times since the supplier fulfills your order.
Print On Demand
Print-on-demand or POD is when you create your own sticker designs, take orders, and then ask your supplier to print and ship the stickers to your customers.
Your supplier manages everything except your designs which you must create yourself. With print on demand, you have more control over the product's appearance, but you still must depend on your supplier to print and ship the stickers.
Private Label
Private labeling is when a third-party supplier produces stickers under your brand name.
There's a much higher upfront cost to private labeling since you need to place bulk orders with the supplier. However, selling private label stickers is highly scalable in the long term because your costs are lower and you can build a strong brand.
Wholesale
Wholesale is when you buy stickers in bulk from wholesale suppliers you find locally or on Alibaba. The price per sticker and the minimum order quantities are low and the turnaround can be fast.
Read this for more information on how to find wholesale suppliers in the USA.
Manufacturing
Manufacturing is when you design, print, cut, and ship the stickers all by yourself. This business model has higher upfront costs and is more time intensive.
However, you control everything 一 from the sticker quality to shipping and fulfillment across the entire supply chain.
Step 5: Hire A Designer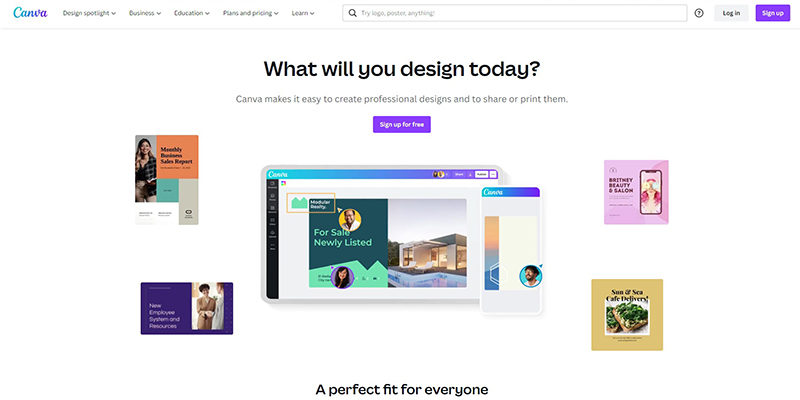 If you want to design your own stickers, you can use a graphic design platform like Canva.
Canva is extremely easy to use, thanks to its drag-and-drop interface. You can use Canva to create social media posts, posters, business cards, and much more.
However, make sure you create your own designs from scratch since you cannot use their paid designs for commercial purposes. You can read their content license agreement for more information.
If you're using an electronic cutting machine brand like Cricut or Silhouette, you can use their sticker design software for free. However, you'll have to subscribe to their premium plans for more advanced features.
You can also use Adobe Photoshop and Illustrator but they are more suited for professional designers. If you're a newbie, stick to simpler graphic design tools like Canva.
If you don't want to design your own stickers, you can always outsource it. There are thousands of affordable designers on Upwork, Fiverr, and 99designs.
Step 6: Choose Where To Sell Your Stickers
The best place to sell your stickers is on an online marketplace like Etsy or Amazon, your own website, or a print-on-demand company.
Here's what you need to know about each of those platforms.
Online Marketplaces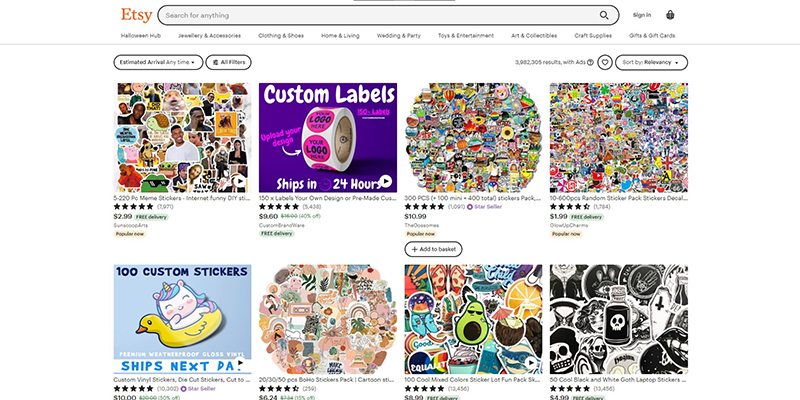 Etsy, Ebay and Amazon are the most popular marketplaces to sell stickers online. The biggest advantage of selling stickers on Etsy and Amazon is that you get access to a global customer base of millions of people.
It's simple and easy to set up a store on Etsy and Amazon. Because people are already searching for stickers on these platforms, you will make sales with little marketing as long as you optimize your product pages.
However, you will have to pay commission fees and listing fees for their services. Etsy has a $0.20 listing fee for each item and a 6.5% transaction fee. On the other hand, Amazon selling fees will cost you $39.99 per month and 15% of your sales.
These fees quickly add up and can reduce your profits.
Print On Demand Companies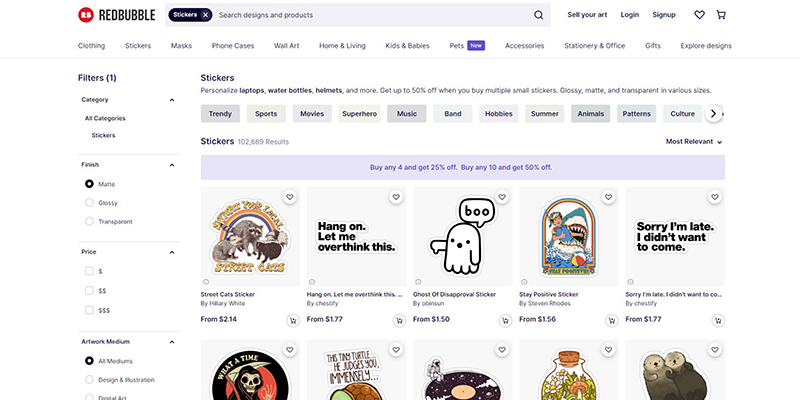 Print-on-demand companies are essentially dropshippers that print and fulfill your orders. Redbubble and Printful are the two most popular POD companies in the US.
With Redbubble, you only need to upload your artwork. Customers visit Redbubble and buy stickers (or other products like mugs and tshirts) with your designs, after which Redbubble prints and ships the stickers to the customer.
Redbubble assigns a base price to every product and adds an average markup value of 20%. But you're free to adjust the markup as you see fit.
With Printful, you need to acquire your own customers by marketing the stickers on your website or social media. Once you get an order, Printful prints and dispatches your stickers.
You get to set the product pricing and put your branding on the stickers. You can also ship your stickers in your own custom branded box.
The disadvantage of using POD companies is that you're limited by the types of stickers they sell. In addition, their product costs are very high which limits your profitability.
Your Website
You can build your own website using ecommerce platforms like Shopify or BigCommerce. You have complete control over the entire process, including design, sales, and marketing.
There are no commission fees and you can display your brand however you like. Most importantly, you get direct access to your customer base.
However, the downside is that you are responsible for driving traffic to your site. In addition, there's a steeper learning curve because you have to design your own website.
Shopify has a monthly subscription fee of $29/month for a professional ecommerce website. However, there are free ecommerce platforms like Shift4Shop and WooCommerce that you can start at no cost.
If you're confused about which platform to use when starting a sticker business, here's what I recommend:
Start selling stickers on Etsy, Amazon, and other online marketplaces.
If you're a designer or have unique and quirky designs, upload your artwork on Redbubble and Society6. Print on demand can be a great source of passive income if your designs become popular.
Once you build a loyal audience, build a website and slowly move away from online marketplaces.
Step 7: Create A Marketing Plan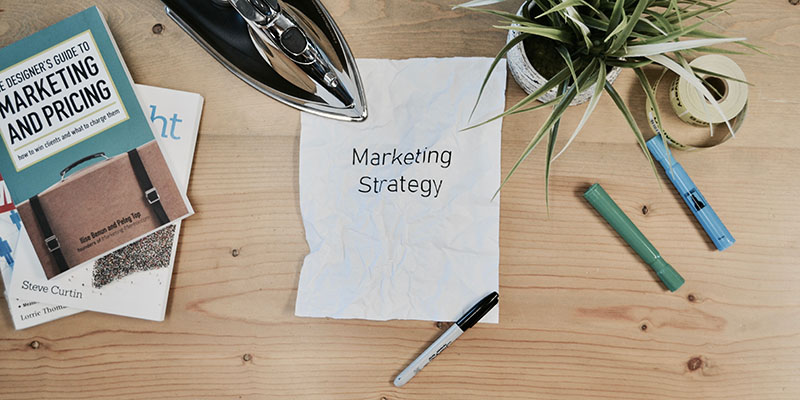 Here are some popular and low cost marketing methods you can use to sell your stickers.
SEO: Search Engine Optimization is the process of getting your product page to rank higher on Google search. There are many free guides and videos that will help you learn about SEO and keyword strategy. You can use them to optimize your product page, meta descriptions, and website.
Blogging: Blogging is a long-term strategy and can take anywhere between a few months to a year to see results. You can write guides on how to make stickers or show off your design process. For more information, take my free course on how to start a blog
Social media: Unlike blogging, marketing on social media will help you get clicks right away. You can post videos of your stickers and partner with influencers on Instagram and TikTok to promote your sticker business.
What Supplies Are Needed To Start A Sticker Business?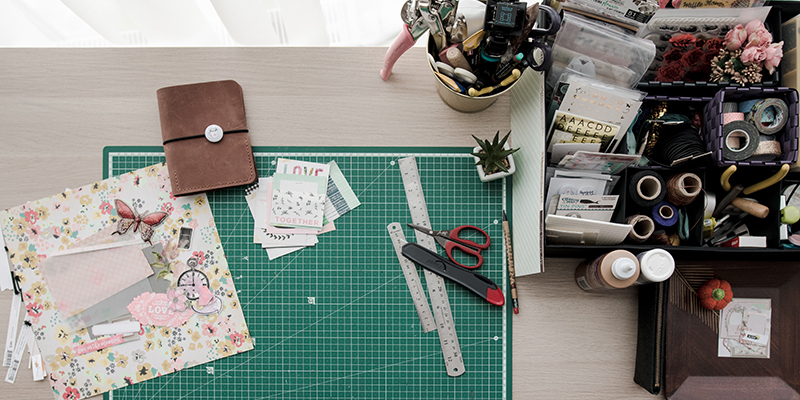 If you plan on making your own stickers, you'll need to buy sticker sheets, a cutting machine, a printer, clear vinyl laminate, and a cutting mat.
Printer
Inkjet printers will allow you to print your sticker designs from home. While you can buy a cheap printer from AliExpress, it's best to buy a high-quality name brand printer (like HP, Epson, Brother etc…) that uses high quality ink to produce stickers with vivid colors.
A good inkjet printer will cost you between $100 to $1000. Make sure your printer can print in color and not just in black and white.
Sticker Sheets
You will need to buy high quality sticker sheets that are compatible with popular printers such as HP, Epson, Cricut, and Silhouette to avoid paper jams.
The cost per sheet depends on the finishing, sticker type, size, and the number of sheets in a bundle.
You can expect to spend $0.10 to $0.15 for a matte sheet from a cheap brand. For higher quality, you may need to spend $0.50 to $0.75 per sheet.
Vinyl Cutting Machine
A cutting machine will help you cut your stickers from the sheets. There are plenty of options, but the most popular brands are Cricut and Silhouette.
Vinyl cutters start from $250 and go up to $500. For example, the Cricut Explore costs $299.
Clear Vinyl Laminate
A laminate protects your stickers from water and helps them last longer. A bundle of vinyl laminate sheets costs around $10 to $20 on average.
Cutting Mat
Cutting mats or grip mats keep sticker sheets in place during the cutting process.
These mats generally come with cutting machines. But if they don't, you can find them on Amazon for $10 or less.
Tips For Starting a Sticker Business
Tip #1: Explore Communities
Spend some time on Reddit and Facebook groups where your target audience hangs out.
For example, if you sell stickers for planners, you should join productivity, organization, entrepreneur, and stationery groups.
Share your designs to gather feedback and find common trends that appeal to your target audience.
Tip #2: Create A YouTube Channel
The best way to promote a sticker business is to demonstrate your sticker design process on video. You can show off how you cut stickers or have a Q & A session with your followers to involve them in the sticker-making process.
However, YouTube is a long-term strategy that can take time to execute. But after you build an audience, you can expect to earn additional money through YouTube ads, affiliate marketing and sponsorships.
Tip #3: Send Email Newsletters
Engage with your audience through email newsletters. With an active email list, you can convert one-time buyers into repeat customers.
Email your list about special discounts and new sticker designs. Customers may not buy immediately, but it's important to make sure they think about your sticker business when they are ready to buy.
Tip #4: Follow Seasonal Trends
People spend more during holiday seasons and special events. Make sure you keep up with seasonal events and have stickers ready to ship at least 2 weeks before any special occasion.
Pros Of Starting A Sticker Business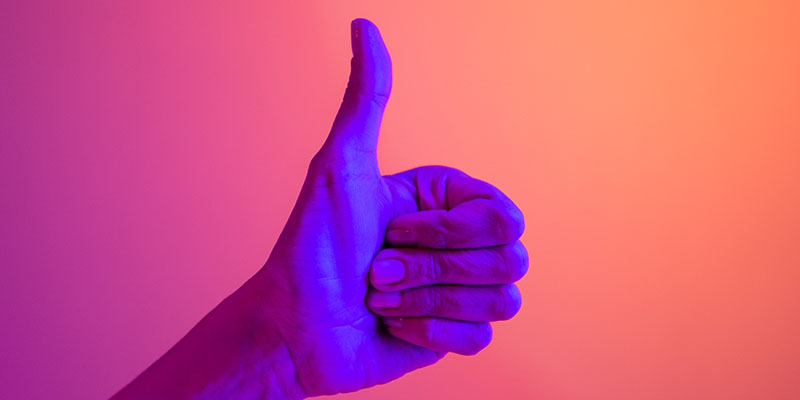 Easy to store and ship: Stickers are small and lightweight, so you can store and ship them at low costs.
High in demand: Everyone loves stickers. If you are a creative person, you can always design a sticker that someone wants to buy.
Easy to source: If you don't want to design or print your stickers, you can buy them in bulk from sites like Sticker Mule, which offers low MOQs depending on the sticker type.
Low startup costs: You can dropship stickers using print-on-demand companies like Printful or print them in bulk with a 3rd party to save on equipment and labor.
Cons Of Starting A Sticker Business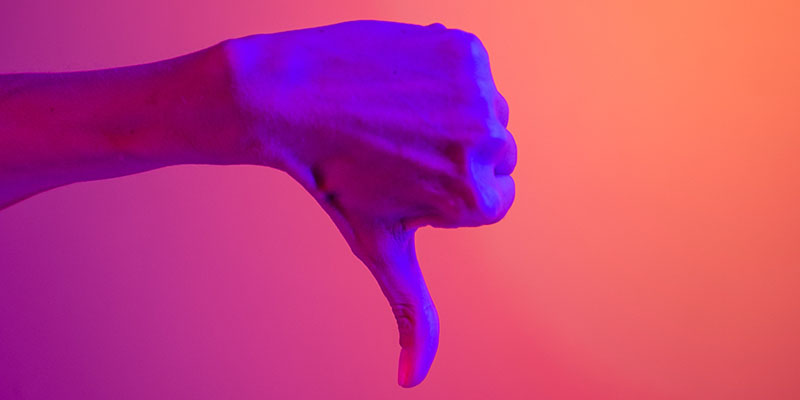 Low average order value: Since the average order value for stickers is low, you'll need to sell sticker bundles or price them higher to make a decent profit.
Profit margins are lower with dropshipping and POD business models: If you lack artistic skills, you'll need to hire a designer. And if you outsource printing and shipping, your profit margins will be further reduced.
High level of competition: Because the barriers to entry are low, there are thousands of people who sell stickers online.
Is Starting A Sticker Business Worth It?
Starting a sticker business is 100% worth it especially if you are an artist or have an eye for good design.
The startup costs are low and you can make a lot of money selling stickers online if you find the right niche. The best part is that you can build a sticker business from the comfort of your home.
To maximize profitability, you should look into selling stickers in bundles or sheets. You can also look into selling wholesale to businesses and corporations. Corporations often use stickers for promotions and branding in high volume.
The key to running any successful sticker business is finding the right audience and marketing your products well. Good luck!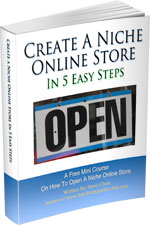 Ready To Get Serious About Starting An Online Business?
If you are really considering starting your own online business, then you have to check out my free mini course on How To Create A Niche Online Store In 5 Easy Steps.
In this 6 day mini course, I reveal the steps that my wife and I took to earn 100 thousand dollars in the span of just a year. Best of all, it's free and you'll receive weekly ecommerce tips and strategies!
Note: This post above may contain affiliate links, which means that I may receive a commission if you make a purchase when clicking a link. Please consult our privacy policy for more information.
Related Posts In How To Find Products To Sell
About Steve Chou

Steve Chou is a highly recognized influencer in the ecommerce space and has taught thousands of students how to effectively sell physical products online over at ProfitableOnlineStore.com. 

His blog, MyWifeQuitHerJob.com, has been featured in Forbes, Inc, The New York Times,  Entrepreneur and MSNBC.  

He's also a contributing author for BigCommerce, Klaviyo, ManyChat, Printful, Privy, CXL, Ecommerce Fuel, GlockApps, Privy, Social Media Examiner, Web Designer Depot, Sumo and other leading business publications.

In addition, he runs a popular ecommerce podcast, My Wife Quit Her Job, which is a top 25 marketing show on all of Apple Podcasts. 

To stay up to date with all of the latest ecommerce trends, Steve runs a 7 figure ecommerce store, BumblebeeLinens.com, with his wife and puts on an annual ecommerce conference called The Sellers Summit.  

Steve carries both a bachelors and a masters degree in electrical engineering from Stanford University. Despite majoring in electrical engineering, he spent a good portion of his graduate education studying entrepreneurship and the mechanics of running small businesses.