AliExpress is one of the world's largest B2B online trading platforms, and many online sellers use AliExpress to safely source low priced goods from China.
But the downside to buying products from AliExpress, aside from occasional unscrupulous sellers, is that almost everyone uses it.
If you only source products from AliExpress, you'll be offering the exact same products as your competitors.
In addition, there are many bad AliExpress reviews on the web from unhappy customers.
To run a successful ecommerce business, you need to explore lesser-known and more reliable marketplaces. Here's a list of 26 AliExpress alternatives for dropshipping and wholesale.
Get My Free Mini Course On How To Start A Successful Ecommerce Store
If you are interested in starting an ecommerce business, I put together a comprehensive package of resources that will help you launch your own online store from complete scratch. Be sure to grab it before you leave!
Spocket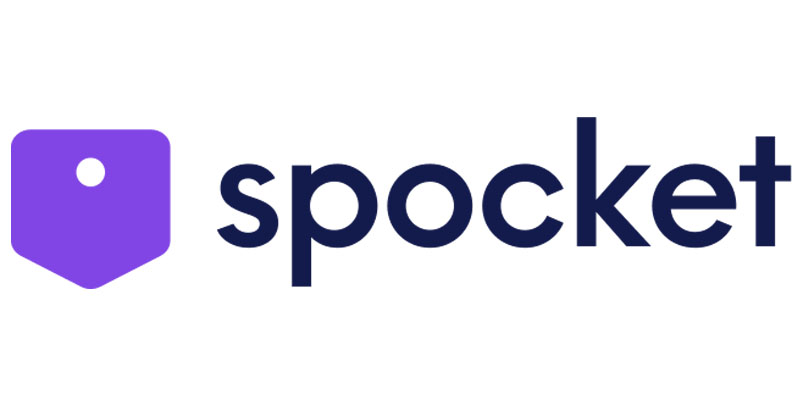 Spocket is a premium dropshipping platform that helps sellers source products from European and US manufacturers.
With the Spocket app, you can browse thousands of products and add them to your online store at the push of a button.
All you have to do is choose a country, select a product niche, choose a price range, and the app displays product recommendations. Click "Import" to add products to your online store automatically.
Spocket's main advantage lies with their product quality, fast shipping and real time order tracking.
Spocket Pros
Fast delivery times: Spocket's warehouses are located in Europe and the US so the delivery times are much faster than importing from China.
Multiple integrations: Spocket integrates with BigCommerce, Shopify, Wix, Ecwid, WooCommerce, and Square, to name a few.
Personalized invoicing: Spocket provides customized invoices with your brand and contact details.
Spocket Cons
Expensive: Spocket is more expensive than its competitors, with pricing starting at $24.99 monthly for their Starter Plan.
No customized packaging: Spocket doesn't provide custom packaging with your brand logo or contact details.
Worldwide Brands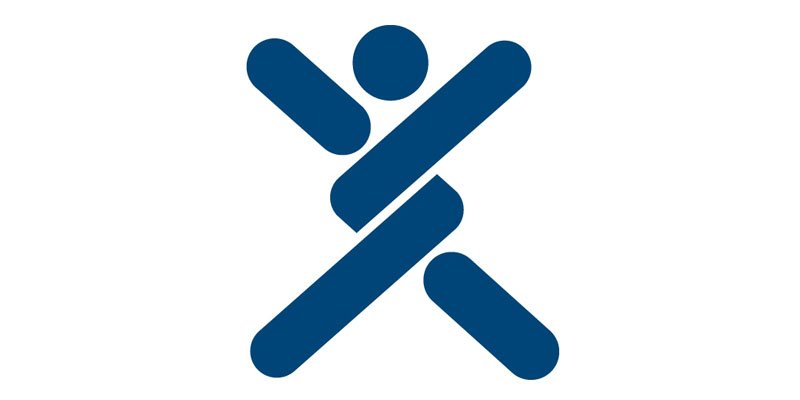 Worldwide Brands is a Florida-based company that helps small merchants find wholesale and dropshipping suppliers in every major category.
More than 10 million products are offered on the Worldwide Brands website from categories like apparel, electronics, beauty, and most suppliers are based in the US or Canada.
Worldwide Brands charges a one-time membership fee of $299 to access the supplier list.
Worldwide Brands Pros
Pre-vetted suppliers: All of the Worldwide Brands vendors are manufacturers or dropshippers in North America.
Wholesale scam protection: Worldwide Brands guarantees that every dropshipper and wholesaler on their platform is a real supplier and not a middleman.
Excellent customer service: Their customer service team is responsive and resolves issues quickly.
Worldwide Brands Cons
Outdated website: The Worldwide Brands website needs a refresh in terms of design and style.
Salehoo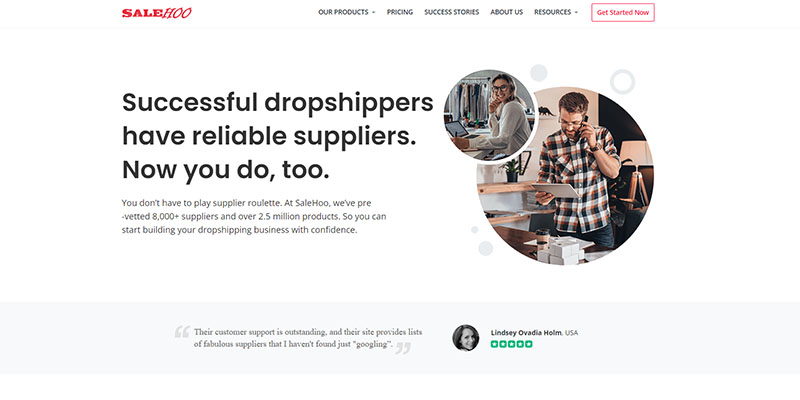 Salehoo is an online directory of global wholesalers and dropshippers. There are over 8,000 pre-vetted suppliers that sell more than 1.5 million products on Salehoo.
Since Salehoo is a directory service and not a manufacturer, they don't pack or ship the products.
But Salehoo also has a dropship plan that allows you to import AliExpress products to your store in a single click.
Salehoo Pros
Trendy and in-demand products: Salehoo lists the latest trending products in all categories.
Helpful customer service: The Salehoo customer service team quickly responds and addresses your questions.
Money-back guarantee: Get a full refund with no questions asked within the first 60 days if you aren't satisfied with the platform.
Salehoo Cons
No filter for location-based searches: You can't search for suppliers in a specific location or country.
Higher product prices: Some products can be overpriced and are available for a lesser rate on other marketplaces.
DHGate

DHGate is an online marketplace that connects small businesses in China to sellers worldwide.
DHGate is a direct competitor to AliExpress and offers a wide variety of products, including apparel, automobile parts, electronics, and jewelry. Like AliExpress, most products on DHGate have no minimum order requirements.
However, most DHGate sellers are resellers and not manufacturers. So you won't find cost-effective private label suppliers on DHGate.
DHGate Pros
Smooth user experience: DHGate's simple user interface helps you navigate the site easily.
Buyer protection program: DHGate has a buyer protection program that acts like an escrow service. They only release payments to the seller after you confirm receipt of goods.
Everything is always on sale: Since DHGate receives less traffic than AliExpress, they constantly run promotions that can help save on product costs.
DHGate Cons
Poor quality control: Since most DHGate merchants are resellers sourcing their products from factories, they have little to no control over the quality of goods.
Poor customer service: DHGate's customer service is poor and responds slowly to customer queries.
Alibaba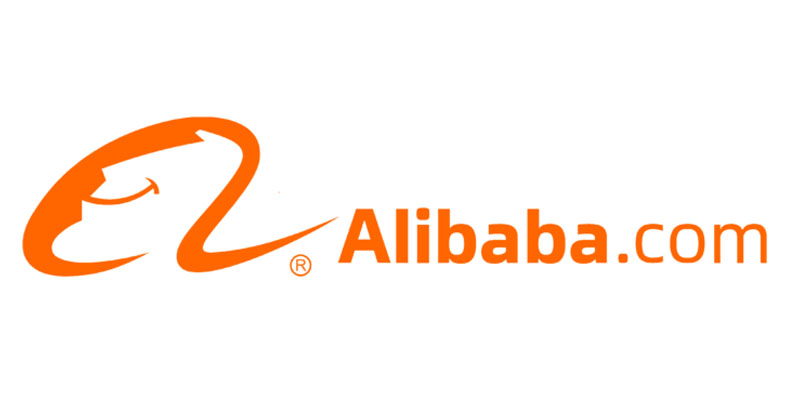 Alibaba is the world's largest B2B trading platform and helps connect businesses directly to manufacturers.
Alibaba and AliExpress are sister companies operated by the Alibaba group. Unlike AliExpress, Alibaba's target audience is businesses, making it the ideal place to buy in bulk for cheap. However, many suppliers on Alibaba offer dropshipping as well.
Alibaba Pros
Customization: You can add your designs, embroidery, labeling, and logos to Alibaba products at low costs. You can also expect a discount when buying in bulk from Alibaba.
Detailed supplier verification: Alibaba performs background checks on their sellers to ensure quality.
Trade assurance: Alibaba has a buyer protection program called "Trade Assurance," where you get a refund for failed/delayed delivery or poor-quality goods. As a result, all Alibaba transactions are legit and safe.
Alibaba Cons
No Intellectual Property (IP) protection: Like most Chinese marketplaces, Alibaba has an IP protection problem. You should avoid buying products with trademarked brand logos or characters.
Filled with middlemen: Although Alibaba directly connects you with factories, a small percentage of middlemen still exist on the platform. These traders often pose as factories and provide little or no added value to the transaction.
Banggood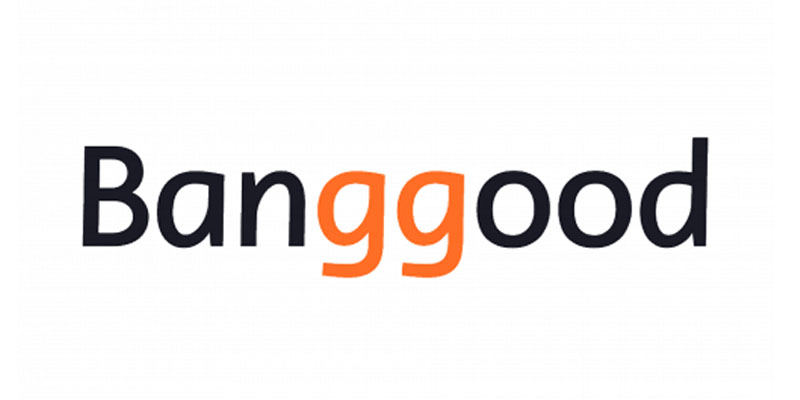 Banggood is an online Chinese supplier that offers a wide variety of gadgets and electronics at low prices that can be dropshipped or purchased in bulk.
Unlike AliExpress, DHGate, and similar marketplaces, Banggood doesn't allow third-party vendors to sell on their platform. Instead, Banggood sources products from a network of manufacturers in China and lists them on its site.
Banggood's items are shipped from any one of its 37 warehouses located across the world.
Banggood Pros
End-to-end delivery: When you place an order with Banggood, they deliver the product to your doorstep.
30-day refund policy: Banggood offers a return, exchange, or refund within 30 days of receiving faulty goods.
Good quality control: Since Banggood sources its own products, they offer better quality control.
Banggood Cons
Slow delivery: Banggood takes 10 to 60 days to deliver an order.
Partial refunds: Many customers have complained that Banggood rarely offers full refunds. You should be wary of buying expensive items from Banggood.
DealeXtreme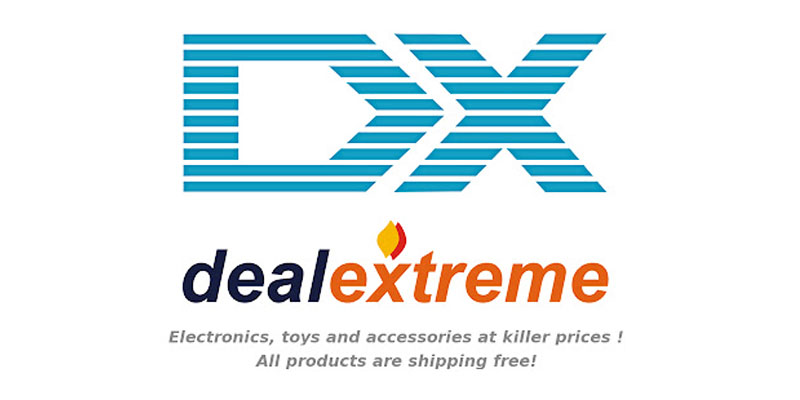 DealeXtreme, or dx.com, is a Chinese marketplace that offers a wide range of consumer electronics such as computers, smartwatches, phones, gadgets and camera lenses.
DX.com also offers lifestyle products like apparel, garden supplies, and bakeware but is mainly known for its smart-tech items.
Similar to AliExpress, DealeXtreme is just a marketplace. As a result, DX.com doesn't sell or ship their own products and vendors are responsible for delivery.
DealeXtreme Pros
Free shipping: DealeXtreme provides free shipping on all products. You can also choose express shipping from carriers like TNT and DHL for an additional cost.
Branded products: DealeXtreme lists legitimate branded electronics from known Chinese brands such as Huawei, Xiaomi, and Realme.
Regular discounts: DealeXtreme runs promotional offers regularly, which can help you save on purchases.
DealeXtreme Cons
Poor customer service: DealeXtreme has a less-than-stellar reputation for customer service. Although they provide a phone number to contact them directly, you may have to resort to email as they rarely answer calls.
Poor product quality: Avoid buying unbranded electronics. Many customers have reported receiving broken or faulty items from DealeXtreme.
Taobao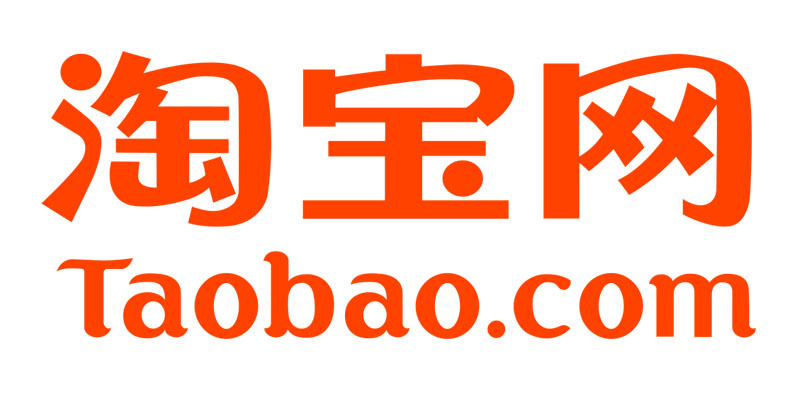 Taobao is China's largest consumer-to-consumer (C2C) marketplace and the eighth most visited website in the world.
Taobao provides a platform for individual sellers and small businesses to sell online and is essentially the Chinese version of eBay.
The main downside to shopping on Taobao is that it's 100% in Chinese and Chinese buyers are their primary market.
However, Taobao has partnered with Cainiao to ship products to the United States, Europe and other parts of the world.
Taobao Pros
Low prices: Since most of the buyers are Chinese, the pricing on Taobao is even cheaper than AliExpress and DHGate.
Unique products: You'll find many creative and unusual items on Taobao.
No commission fees: Taobao doesn't charge a commission fee to ensure lower prices.
Taobao Cons
No English version: The Taobao website doesn't have an English version, but you can use Google Translate for translation.
Language barrier: Most Taobao sellers can't speak English, making communication challenging.
LightInTheBox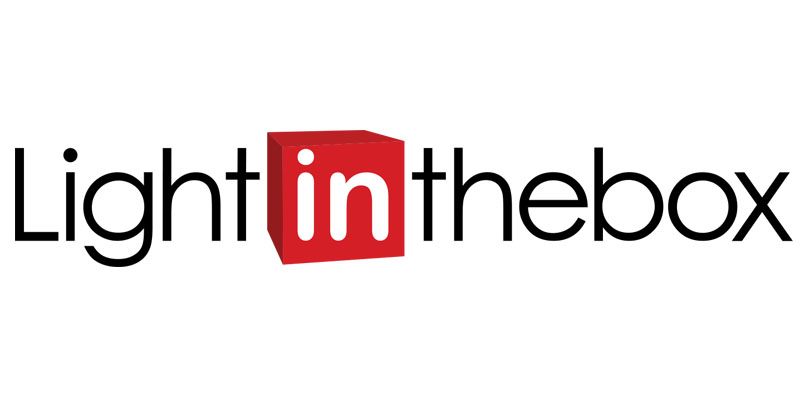 LightInTheBox is an online retailer based in China that sells apparel and lifestyle products.
Founded in 2007, LightInTheBox trades on the New York Stock Exchange, and serves customers all over the world.
LightInTheBox offers an easy-to-navigate website, worldwide shipping, and bulk discounts on most products.
LightInTheBox Pros
Extensive catalog: LightInTheBox has a large inventory of fashionable clothing, handbags, wedding items, jewelry, and shoes.
Regular specials and discounts: LightInTheBox hosts regular specials and provides discounts on a large number of items. If you use their mobile app, you can get an additional 10% discount.
No hassle returns: Almost all products are returnable on LightInTheBox, and the return process is easy and convenient.
LightInTheBox Cons
High shipping rates: LightInTheBox has relatively high shipping costs. If you choose the Global Postal Service, which costs between $5 to $15, you won't be able to track your package.
Long refund process: Some customers have complained that LightInTheBox's refunds take anywhere between one to two months to be processed.
Kole Imports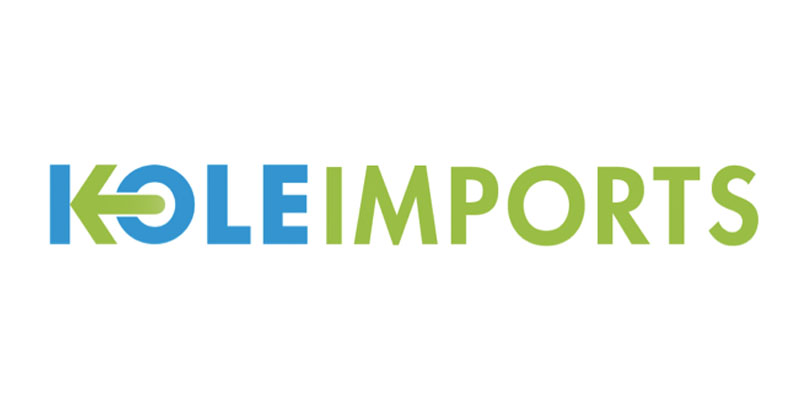 Kole Imports is a California-based online retailer that sells closeout merchandise at below-wholesale prices.
Kole Imports lists hundreds of thousands of products from categories like barbecue, camping, crafts, electronics, and home decor.
Kole Imports Pros
Leading closeout retailer: Kole Imports was founded in 1985 and has since become a leading closeout retailer serving customers worldwide.
Excellent customer service: You can contact their customer service team via phone, email, or fax, and their response time is fast.
Kole Imports Cons
High shipping rates: Shipping can be expensive, even for small orders.
Slow processing time: Many customers have complained of slow processing and dispatch times.
Gearbest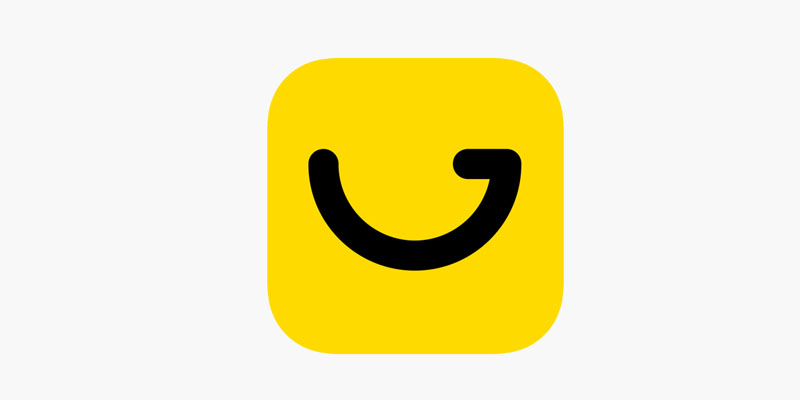 Gearbest is a Chinese wholesaler that specializes in consumer electronics and gadgets. Unlike Aliexpress, Gearbest has product listings from Asia's top electronics brands, such as Samsung, Lenovo, OnePlus, and Xiaomi.
In addition to tech items, Gearbest also sells trendy apparel and lifestyle products for men.
Gearbest Pros
No MOQ: Gearbest doesn't have any minimum order requirements.
Buyer protection: Gearbest offers a 30-day unconditional refund guarantee for unopened and unused items.
Gearbest Cons
Bankruptcy: Gearbest filed for bankruptcy in 2021 and many customers reported not receiving orders on time. Although Gearbest has since resumed operations, loyal customers have lost faith in the company.
Average customer service: Although the customer service team responds quickly, it can take time to resolve your issues.
Wish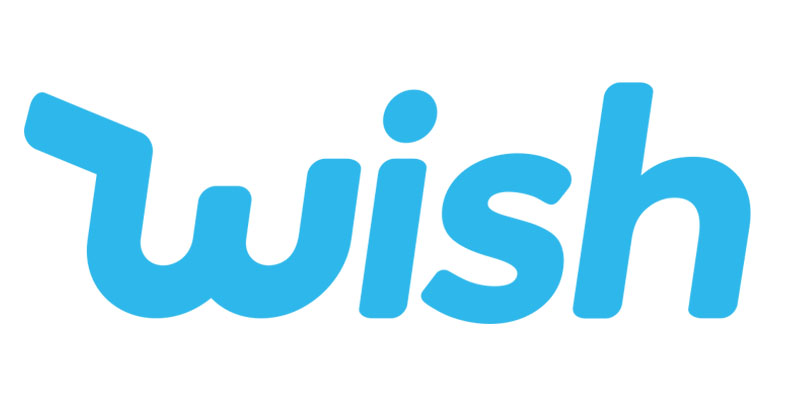 Wish is an online marketplace that connects individuals and small businesses directly to customers worldwide. Wish doesn't stock or manage returns, and most of the products listed on the platform are from Chinese sellers.
The Wish platform is meant for consumers which means that you can't use suppliers on Wish for wholesaling or private labeling.
Wish Pros
Large product selection: Over 300 million items are listed on Wish at any given time.
Cheap pricing: Wish offers some of the lowest-priced retail products and attracts more than 100 million active monthly users.
Personalized shopping experience: Wish's algorithm customizes the shopping experience for its users and suggests relevant products and brands.
Wish Cons
Long shipping times: Shipping from China takes anywhere between two to eight weeks.
Incorrect items sent regularly: Customers have complained of receiving incorrect orders frequently.
Doba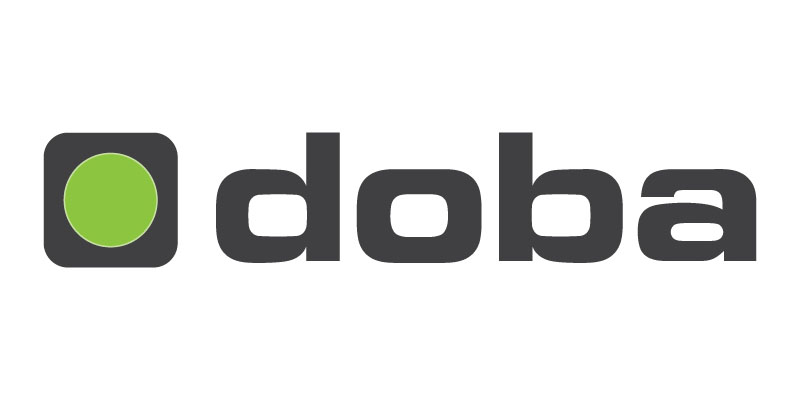 Doba is a dropshipping platform that allows you to source products individually from different suppliers.
The main advantage of Doba is that they connect you to legitimate China wholesale suppliers and handle everything for you.
They provide a complete dropshipping solution by managing all of your ordering and fulfillment.
All you have to do is find products on the Doba marketplace and import them to your store. Once you sell and pay Doba, the supplier gets a notification and ships your product.
Doba Pros
Popular store integrations: Doba can easily integrate with Shopify, eBay, Amazon, Newegg, Walmart, Bigcommerce, WooCommerce, and more.
Low inventory alerts: Doba provides low inventory alerts to stop you from overselling products.
Large product selection: Doba has over two million products in its store from categories like apparel, electronics, books, and automotive.
Doba Cons
Expensive membership: Doba's most popular plan is $49.99 a month, which is expensive compared to other dropshipping suppliers.
High product pricing: Dropshippers have often complained that Doba products are overpriced.
MiniInTheBox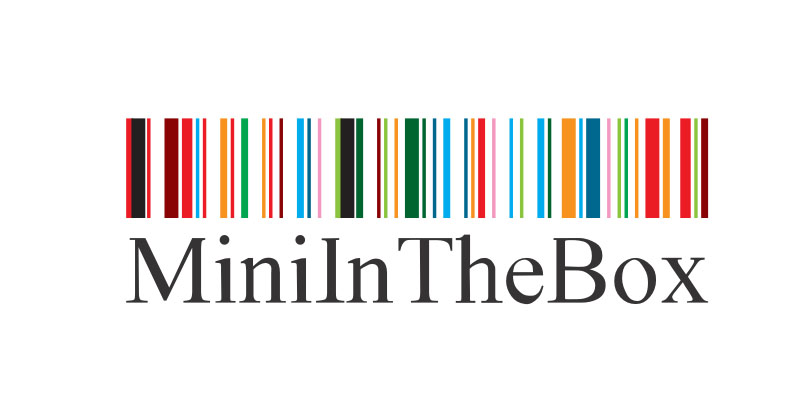 MiniInTheBox and LightInTheBox are sister companies where MiniInTheBox is geared more towards lifestyle products such as electronic gadgets and accessories.
Like LightInTheBox, MiniInTheBox also ships worldwide and offers bulk pricing on most products.
MiniInTheBox Pros
Discounts: MiniInTheBox provides regular discounts on most of its electronics.
Hassle-free shopping experience: MiniInTheBox's user interface is intuitive and offers a smooth checkout process.
MiniInTheBox Cons
High shipping rates: Electronics with batteries are more expensive to ship. In addition, MiniInTheBox charges higher shipping rates than its competitors.
Long shipping times: MiniInTheBox takes two to eight weeks to deliver orders.
TomTop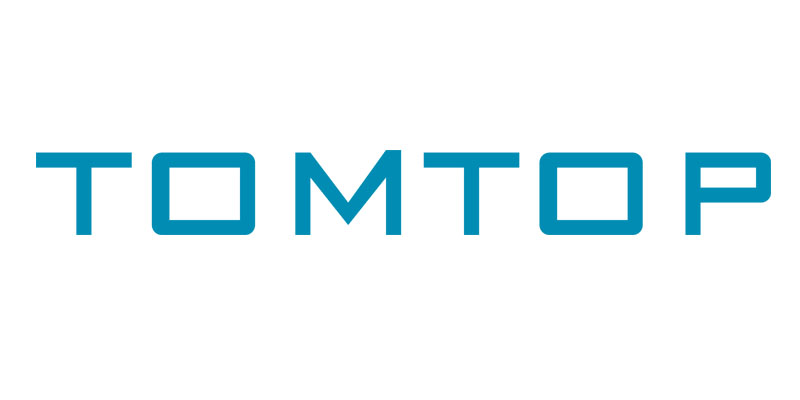 TomTop is an online marketplace that specializes in selling home decor, consumer gadgets, and toys.
TomTop has a similar website interface to AliExpress. So if you're a regular AliExpress shopper, you'll find shopping on TomTop easy to navigate.
Tomtop is a verified PayPal merchant so you have a 45 day money back guarantee on purchases if your goods are lost in the mail or if you are unsatisfied.
TomTop Pros
Wide variety of products: TomTop has more than one million items on its website.
Easy navigation: The TomTop website is easy to use and offers a minimalist user interface.
Shop by warehouse: TomTop lets you filter your search by warehouse location. For example, if you choose a US warehouse, you'll only see products stocked in the US.
TomTop Cons
Poor customer service: TomTop has a reputation for poor customer service, like most Chinese marketplaces. Support tickets can drag on for weeks to months without any resolution.
Long shipping times: To save on shipping costs, most companies use cheap shipping carriers, which results in three to ten week delivery times.
Yaaku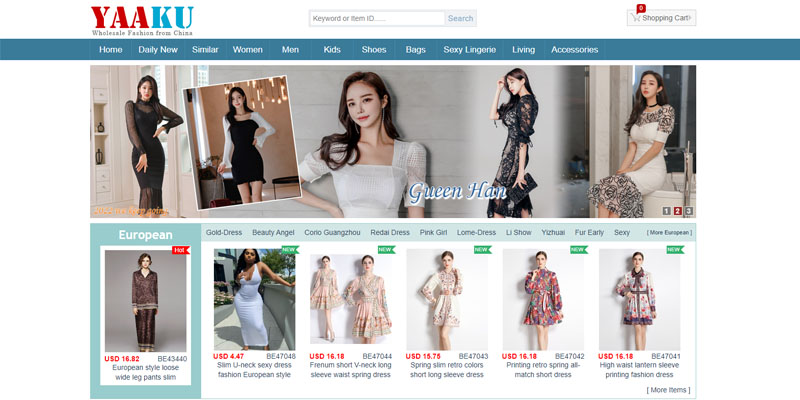 Yaaku is a wholesale clothing website that focuses on women's wear. Most Yaaku products have no minimum order quantity (MOQ), and they have a wholesale program where you can place orders above $1000 and receive wholesale pricing.
Although the website is outdated, Yaaku offers trendy designs in sweats, dresses, tops, and other categories.
Yaaku Pros
No MOQ: Even with low pricing, their retail items have no minimum order requirements.
Large variety of clothing: Yaaku has thousands of options in women's, men's, and kids' wear. They also sell shoes, handbags, and accessories.
Yaaku Cons
No phone support: Yakku only offers support via live chat, email, WhatsApp, and Skype.
Refund policy: Yaaku has a 7-day refund policy, unlike its competitors, which provide a minimum of 30 days to return an item.
Chinabrands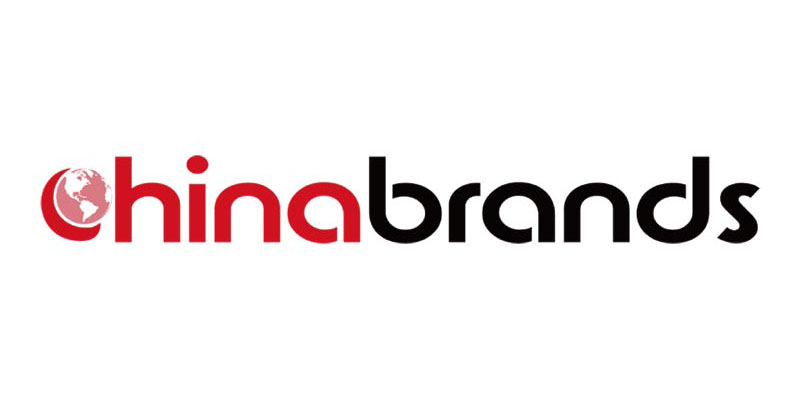 Chinabrands is one of the best dropshipping suppliers in China that can ship products directly to your customers with your brand and logo on the product.
Chinabrands lists over a million products across various categories, such as apparel, jewelry, home decor, and auto parts.
Chinabrands Pros
Best for dropshipping: Chinabrands specializes in dropshipping and can add your branding to your products and packaging.
Allows customization: Most of the products on Chinabrands can be customized with logos, designs, and labels.
Multiple shipping options: Chinabrands lets you select flat rate shipping by Post Office, standard rate by Express Mail, or expedited service by DHL.
Chinabrands Cons
Slow shipping duration: On average, products from China take one to four weeks to deliver.
Poor quality merchandise: Chinabrands doesn't have great quality control, so you may receive inconsistent quality merchandise.
Geekbuying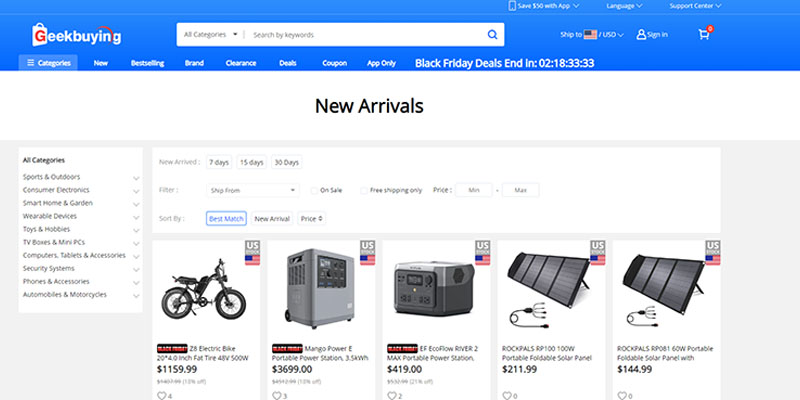 Geekbuying is a Chinese ecommerce website specializing in consumer electronics, computers, phones, wearable devices, and more.
Geekbuying provides a dedicated dropshipping account that offers discounts on bulk orders. It also has an affiliate program for bloggers.
Geekbuying Pros
International warehouses: Geekbuying has warehouses worldwide with locations in Europe and North America.
Faster shipping times: Since Geekbuying has a local presence in the US, the delivery time can be as fast as two to three business days.
Large selection of electronics: Geekbuying has over 25,000+ electronics and related products on its website.
Geekbuying Cons
High shipping costs: Geekbuying offers express shipping options, but they are more expensive compared to the competition.
Wiio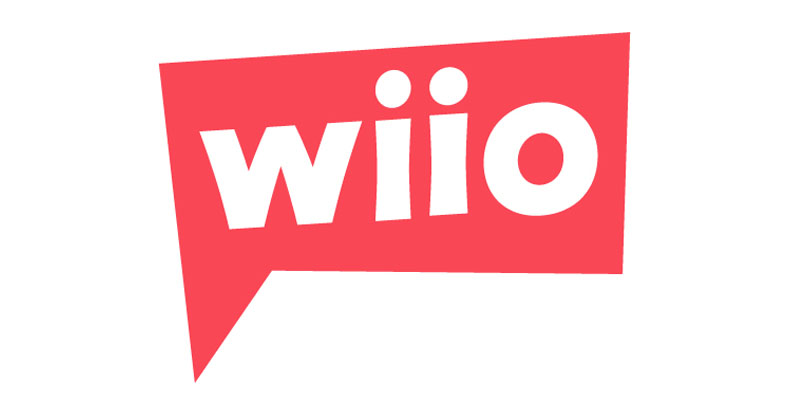 Wiio is an all-in-one dropshipping platform that allows you to source products from China without carrying inventory. Wiio handles everything for you, from product sourcing to order fulfillment.
Since Wiio sources products directly from factories, they have better quality control. Wiio can also help you with product customization and private labeling.
Wiio Pros
Custom product images: Wiio allows for custom product photos that help you stand out from other dropshippers.
Ecommerce platform integrations: You can easily integrate Wiio with your WordPress, Shopify, CartPanda, or Yampi website.
US-based warehouses: Wiio offers fast shipping times in the US because many products are stored locally.
Wiio Cons
No vendor transparency: Wiio claims they have partnered with 10,000+ suppliers to source products but provide no information about them or their vetting process.
Expensive shipping: Wiio claims to offer cheaper products than AliExpress but their shipping costs are much higher than AliExpress.
HyperSKU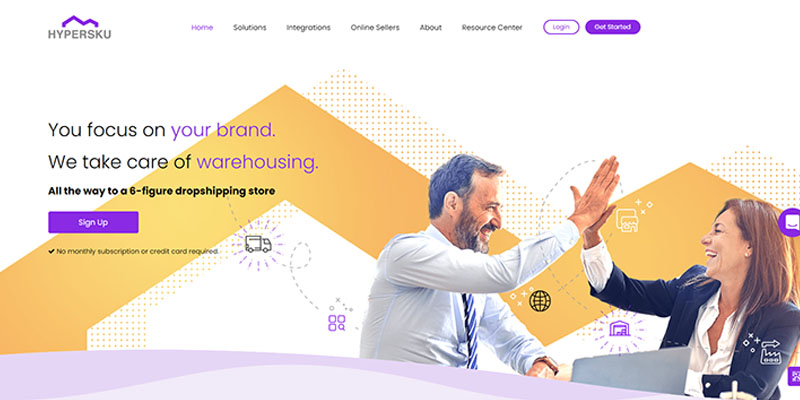 HyperSKU is a cloud-based dropshipping platform that lets you source products from 2000+ global suppliers. HyperSKU has over 15+ categories with seven warehouses across the globe.
The main advantage of using HyperSKU is that they have local warehouses where you can source and store products. This allows you to fulfill orders faster than if they were shipped from China.
HyperSKU Pros
No monthly subscription: Unlike its competitors, HyperSKU does not charge a monthly subscription fee but charges a commission on each order.
Global express shipping: HyperSKU ships to 72 countries with 7 to 12 business day delivery.
US-based warehouses: HyperSKU has a US warehouse that offers delivery times of 3 to 5 days.
HyperSKU Cons
No transparency: HyperSKU does not reveal who their suppliers are and provides no vetting or quality control information.
Global Sources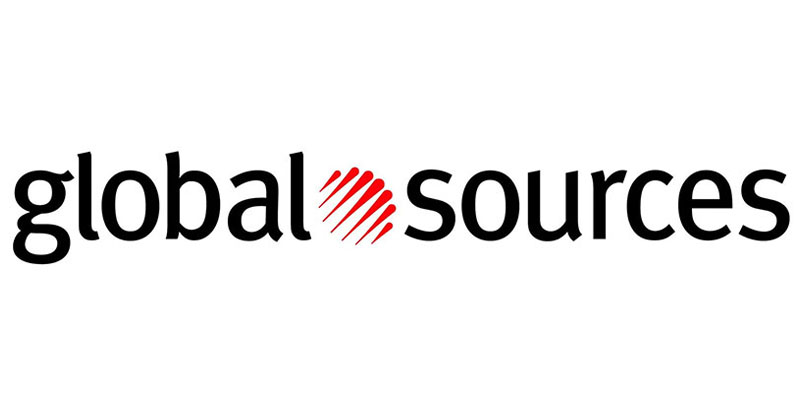 Global Sources is a B2B online marketplace that connects Chinese manufacturers to businesses worldwide.
With over 2 million suppliers, Global Sources is a direct competitor to Alibaba. In addition to supplying product information, Global Sources offers market research and logistics services.
Global Sources also runs a huge trade show called the Global Sources Summit in Hong Kong, where verified suppliers from China and Asia display products and services.
Global Sources Pros
Easy to find suppliers: Global Sources make it convenient for foreign buyers to surf products and contact suppliers.
Higher quality goods: Global Sources tends to have better products than Alibaba, per multiple online reviews.
Low product prices: Global Sources has cheaper product pricing than AliExpress.
Global Sources Cons
Larger MOQs: Products on Global Sources tend to have larger MOQs when compared to Alibaba.
Longer shipping times: The delivery ETA can be three to six months since large products are sent with sea freight when shipping from China. 
Made In China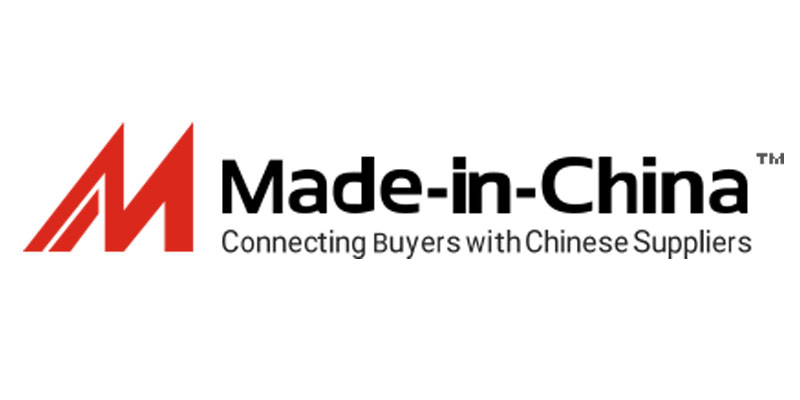 Made In China is an online directory like Alibaba that connects Chinese factories and suppliers to international buyers.
The Made In China website has a huge catalog of 50 million+ products where you can browse, send a quote request, and place orders directly with suppliers.
After Alibaba and Global Sources, Made In China is the third largest B2B platform in China. Made in China is known for offering better construction and industrial goods than its competitors.
Made In China Pros
Verified suppliers: Made In China vets its vendors and provides a report that can be viewed on the "Supplier Audit Report" page.
Low product pricing: Since most of the vendors on Made In China are factories, the product pricing is exceptionally cheap. But most products have high MOQs.
Customization: You can add your brand logo, embroidery, and other customizations to products.
Made In China Cons
Inconsistent supplier quality: Like all marketplaces, you may encounter vendors that send faulty items or inferior goods. You should order multiple samples before choosing a supplier.
Expensive: Compared to Alibaba, the product pricing on Made In China is more expensive.
Modalyst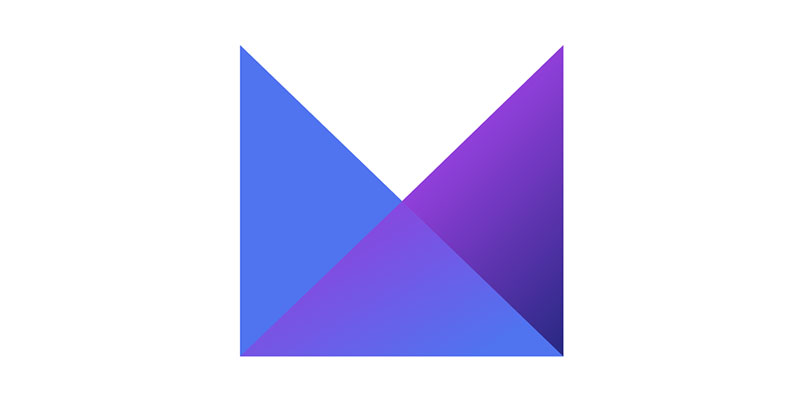 Modalyst is a dropshipping platform that enables merchants to source products from global suppliers at low prices without managing inventory.
Modalyst also works with AliExpress suppliers and handpicked manufacturers to offer private labeling to dropshippers.
The best part about Modalyst is that it has partnered with Snob Apparel to offer print-on-demand services on various clothing, mugs, accessories, and more.
Modalyst Pros
AliExpress partner: Modalyst is the official dropshipping partner of AliExpress. This means you can directly integrate AliExpress with your website and access millions of products.
Trendy items: Modalyst offers fashion-forward products at affordable prices. These items are stored in warehouses worldwide, including in the US.
Modalyst Cons
Limited integrations: Although Modalyst has one-click integrations, it's only available for BigCommerce, Shopify, and Wix websites.
Transaction fee: In addition to the monthly membership fee, you also pay a 5% transaction fee on every order.
Focal Price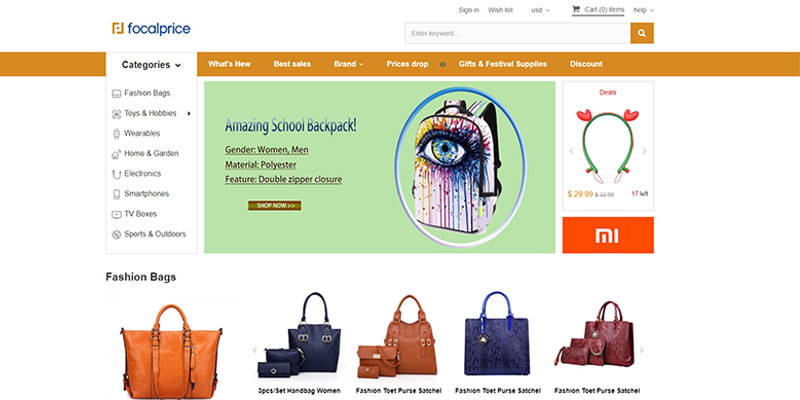 Focal Price is a Chinese B2C platform that sells creative and unique items in the bags, toys, home & garden, sports, and electronics categories.
Focal Price is a small ecommerce site with a curated list of products.
Focal Price Pros
Free shipping: Focal Price offers free shipping to 200 countries.
European-based warehouse: Focal Price has a warehouse that allows faster delivery to European countries.
Discounts: Focal Price runs regular discounts and sales, which helps you save more on already low-cost products.
Focal Price Cons
Less variety of products: Compared to other platforms, Focal Price only offers a few hundred products on their website.
Poor customer service: Although the customer service team responds quickly, issues can take weeks or months to resolve.
TVC Mall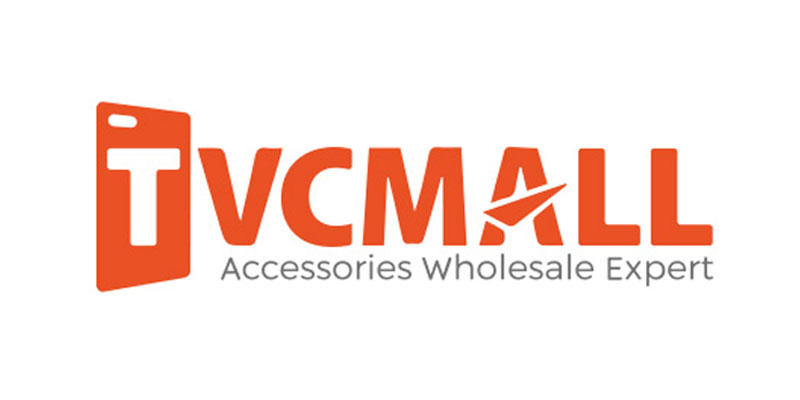 TVC Mall is a Chinese wholesale marketplace focusing on accessories from Asian brands like Xiaomi, Huawei, OPPO, and Samsung.
TVC Mall also lists products from the home & garden and sports categories but is best known for electronics. TVC Mall also has dedicated dropshipping and affiliate programs.
TVC Mall Pros
Customization: TVC Mall provides labeling, product packaging, and custom imagery.
Industry trend report: TVC Mall provides a research report on products and industries so you fully understand the trends and can use the information to improve your sales.
No MOQ: Most products listed on TVC Mall have no minimum order requirements.
TVC Mall Cons
Warranty claims: Customers have complained that TVC Mall doesn't follow through with their warranties for certain products.
SaleYee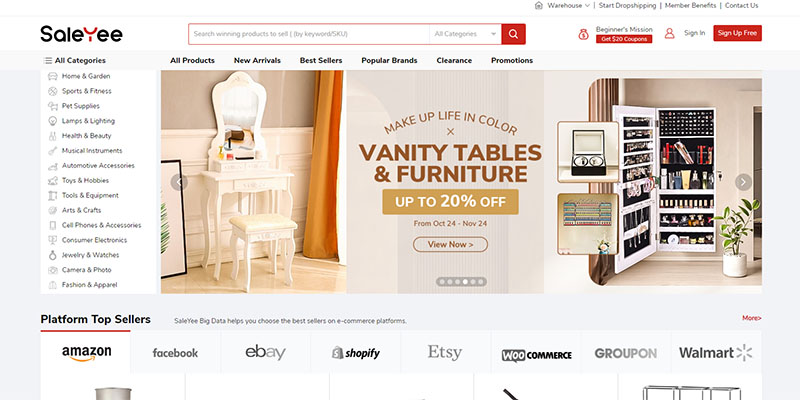 SaleYee is a wholesale and dropshipping platform that lists over 30,000 products on its marketplace with fast shipping from local warehouses.
SaleYee offers various products from categories like health, beauty, home & garden, electronics, and toys.
SaleYee Pros
Multiple warehouses: SaleYee has warehouses in China, Europe, the US, and the UK.
Faster delivery times: SaleYee orders are processed within two days, and delivery generally takes another 1 to 7 days.
Free delivery: SaleYee provides free delivery to almost all countries. You also have the option to choose paid delivery for faster shipping times.
SaleYee Cons
High product pricing: Many categories are expensive compared to AliExpress.
Which AliExpress Alternative Should You Use?
There is no shortage of amazing Aliexpress alternatives that provide great products and services.
Because most sellers buy from AliExpress, you can differentiate your ecommerce business by sourcing your products from different marketplaces and suppliers.
I recommend trying one or two marketplaces and placing a few test orders to identify the best option for your online business.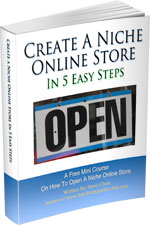 Ready To Get Serious About Starting An Online Business?
If you are really considering starting your own online business, then you have to check out my free mini course on How To Create A Niche Online Store In 5 Easy Steps.
In this 6 day mini course, I reveal the steps that my wife and I took to earn 100 thousand dollars in the span of just a year. Best of all, it's free and you'll receive weekly ecommerce tips and strategies!
Note: This post above may contain affiliate links, which means that I may receive a commission if you make a purchase when clicking a link. Please consult our privacy policy for more information.
Related Posts In How To Find Products To Sell
About Steve Chou

Steve Chou is a highly recognized influencer in the ecommerce space and has taught thousands of students how to effectively sell physical products online over at ProfitableOnlineStore.com. 

His blog, MyWifeQuitHerJob.com, has been featured in Forbes, Inc, The New York Times,  Entrepreneur and MSNBC.  

He's also a contributing author for BigCommerce, Klaviyo, ManyChat, Printful, Privy, CXL, Ecommerce Fuel, GlockApps, Privy, Social Media Examiner, Web Designer Depot, Sumo and other leading business publications.

In addition, he runs a popular ecommerce podcast, My Wife Quit Her Job, which is a top 25 marketing show on all of Apple Podcasts. 

To stay up to date with all of the latest ecommerce trends, Steve runs a 7 figure ecommerce store, BumblebeeLinens.com, with his wife and puts on an annual ecommerce conference called The Sellers Summit.  

Steve carries both a bachelors and a masters degree in electrical engineering from Stanford University. Despite majoring in electrical engineering, he spent a good portion of his graduate education studying entrepreneurship and the mechanics of running small businesses.