Many of the questions that I receive in my inbox at MyWifeQuitHerJob.com are related to opening a dropshipping store and I can definitely see the appeal.
When you run an online store that only offers dropshipped products, you don't have to worry about inventory and you don't have to worry about product fulfillment.
All you have to do is sell the product, take orders and make a decent profit. Easy right?
Unfortunately, it's not that simple and with anything that sounds too good to be true, there are always gotchas.
In theory, dropshipping sounds like a great idea because it's inherently scalable without you having to do a lot of work up front. But when you dig down a bit further, there are a lot of complications that you need to be aware of.
Most people try to open up a dropshipped shop expecting it to be easy, but in reality, there's a lot more to it than you think.
This article will provide you with a realistic and comprehensive view of the pros and cons of dropshipping.
Get My Free Mini Course On How To Start A Successful Ecommerce Store
If you are interested in starting an ecommerce business, I put together a comprehensive package of resources that will help you launch your own online store from complete scratch. Be sure to grab it before you leave!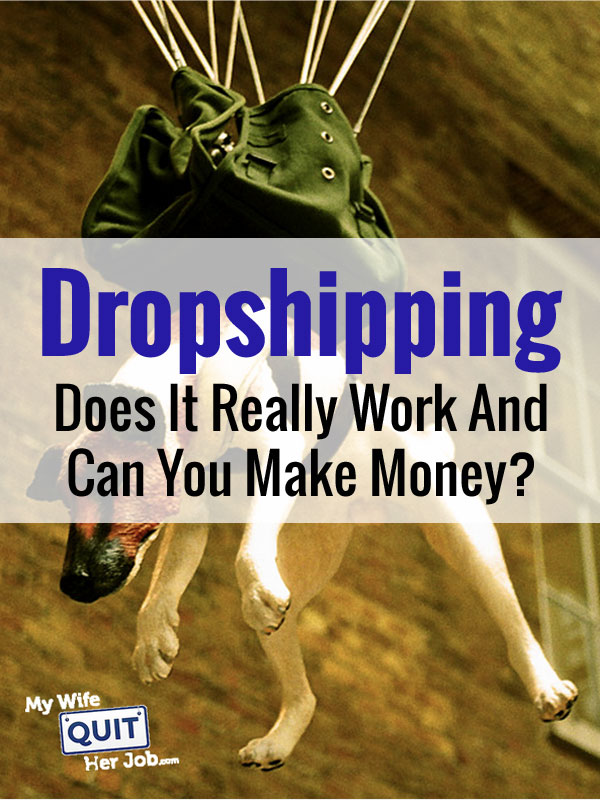 What Is Dropshipping?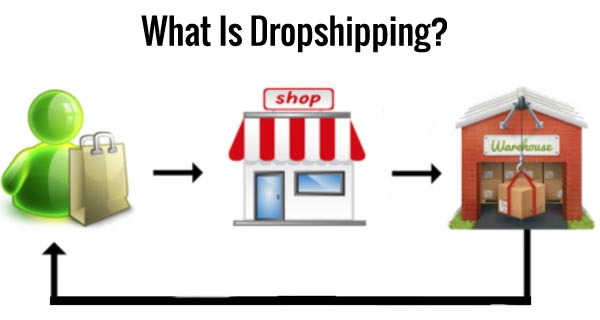 Dropshipping is an ecommerce business model where you can sell physical products online without having to deal with inventory, without having to own a warehouse to store your products and without having to deal with shipping and handling.
In addition, there is practically zero upfront cost to start a dropshipped online store because you don't have to invest any money on inventory.
In fact, you can literally start dropshipping for under $5 with a free open source shopping cart.
All you need is a website, free credit card processing and you can start taking orders immediately.
Does this business model sound attractive to you? Here's what you need to get started.
First off, you have to partner up with a dropship wholesaler or distributor that ships products directly to consumers.
As part of your partnership, you and the dropship supplier will decide on a wholesale price for the products you want to sell.
Once an agreement is in place with your supplier, here's how dropshipping works.
The customer places an order for a product on your online store and you collect the money.
You forward the order and shipping details directly to your dropship supplier and pay the agreed upon wholesale price for the product.
Your dropship supplier packages and ships the order directly to the end customer as if it was shipped from your online store.
You get to keep the difference between your selling price and the wholesale price.
How To Find Dropship Suppliers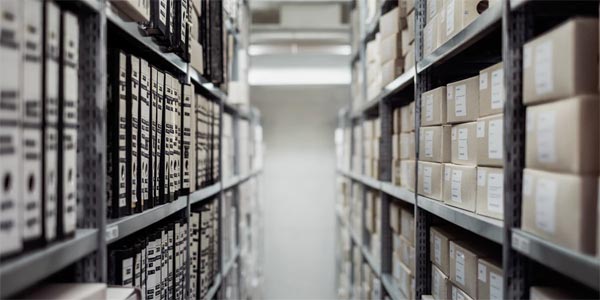 Because dropshipping is so popular and the internet is ripe with scammers, you first must learn how to spot a FAKE wholesaler.
First off, a REAL wholesaler will never charge a monthly fee for the privilege of accessing their catalog of goods.
Genuine dropship wholesalers are merely distributors and their goal is to sell their product in bulk, not run a monthly membership site.
Second of all, a real dropship supplier will never sell their own products to the end consumer at wholesale prices.
Remember, a wholesaler's primary customer is a retail shop and it would go against their best interests to compete with their own customers.
In any case, once you know what to look for, you can start looking for real suppliers using the strategies outlined below.
Contact The Manufacturer
The easiest way to find a legit dropship supplier is to simply call the manufacturer and ask for a list of wholesale distributors.
Then once you have this list, you can contact the distributor directly and ask them if they are willing to dropship.
What's convenient is that most distributors carry a wide variety of products from a number of different manufacturers.
As a result, if you can land a big distributor, you'll almost always gain instant access to a large catalog of items to carry in your shop!
But establishing a partnership with a distributor can be hit or miss and you need to be prepared.
Most legit suppliers only want to deal with legit retailers so make sure you have all of your ducks in a row before you reach out to them.
Sometimes it helps to have a mock website up and running to show them you are serious.
But bottom line, you need to prove to your suppliers that you are the real deal and that you can actually move product!
Note: If you want to learn more on how to negotiate with suppliers, then check out my post on How To Approach A New Supplier For Your Online Store
Order From Your Competitor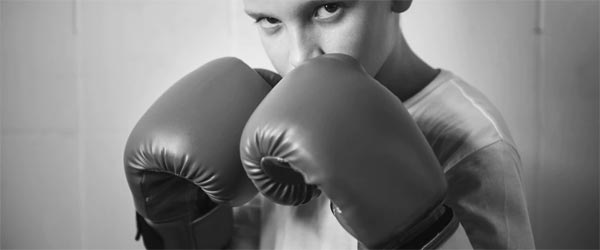 If you know that your competitor runs a dropshipped online store, then you can find out who their suppliers are by simply placing an order.
Once you receive your package, you can look at the shipping label for a return address.
While the shipping label may not have the supplier's name on it, you can easily Google the address and find the name of the distributor.
Attend Wholesale Trade Shows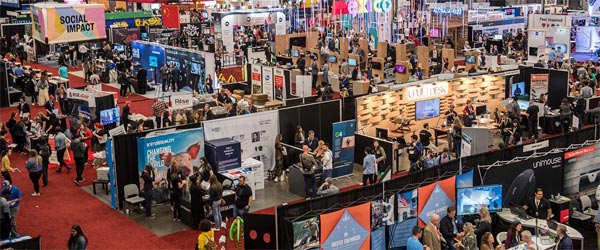 Instead of contacting vendors via email or phone, it's often much more efficient to find your suppliers at a tradeshow.
Not only does meeting face to face make it easier to develop a personal relationship, but you can also touch and handle the vendor's entire product catalog.
Most tradeshows (at least in the US) are 100% free as long as you have a business license. As a result, you have nothing to lose for attending. Most major cities have wholesale tradeshows many times per year in a variety of niches.
Use Dropship Directories

A dropship directory is a database of suppliers that are organized by niche and it can be a convenient way to quickly find products to sell for dropshipping.
In addition, companies like Worldwide Brands pre-vet every company in their directory to make sure that they are legit.
The main downside to using a wholesale directory is that the distributors and products are easily accessible to other members who sign up for the directory as well. As a result, the products you find in a directory may be more competitive.
However that being said, wholesale directories are a great way to brainstorm and find vendors immediately.
Click Here To Sign Up For Worldwide Brands And Get $30 Off
What To Look For In A Dropship Supplier
Because your business hinges on the quality of your dropshipper, here are a few attributes that you should look for when evaluating your suppliers.
Remember, successful dropshipping requires a partnership between you and your distributor and trust is essential.
As a result, before you rely on any dropship vendor, you should always place a test order to see how the order is handled.
Specifically, you should look for…
How Fast The Order Ships – Shipping time is extremely important for an ecommerce store and it's essential that orders are shipped within 1-2 business days
How The Order Is Packed – Is the product shoved in a crappy box with packing peanuts? Is the box unmarked without the suppliers business name? Will the product arrive safely and undamaged?
The Quality Of Customer Service – Do they respond in a timely manner? Do they provide tracking information and an invoice? Do they give refunds for defective merchandise and returns?
Before you start selling, you should pick up the phone and ask the customer support rep in depth questions about the product to see if they know their stuff.
It's also important to have a single point of contact at your distributor to deal with customer support and product issues that may arise when you start selling their product.
For example, what happens when a product is out of stock? Does the vendor offer a real time inventory feed so you don't accidentally sell sold out goods?
All of these factors matter and you should take some time to vet your vendor for quality.
The Pros Of Dropshipping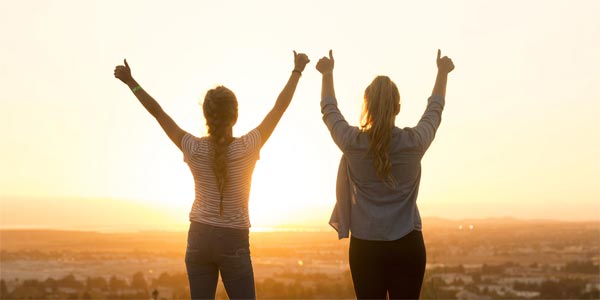 If you are able to find quality dropship suppliers, then dropshipping is extremely attractive because you can run your business from anywhere. All you need is a computer and an internet connection and you are good to go.
As a result if you are brand new to ecommerce with a small budget, you can use dropshipping as a stepping stone to get started and then transition to more lucrative business models when you are ready.
In addition to convenience, here are some other benefits of dropshipping.
Pro #1: The Setup Costs Are Practically Zero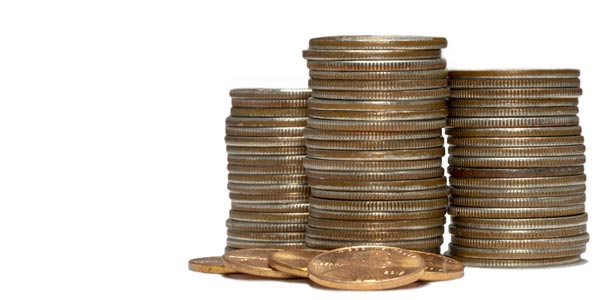 Here's the bare minimum investment required to start a dropshipped online store if you use a free open source shopping cart platform.
If you tally everything up above, that comes out to between $3.95 and $53.95.
Bottom line…
There is no upfront inventory cost.
There are no warehouse costs.
There is almost zero overhead.
I can't think of any business model that is less expensive to start
Pro #2: It's Simple To Setup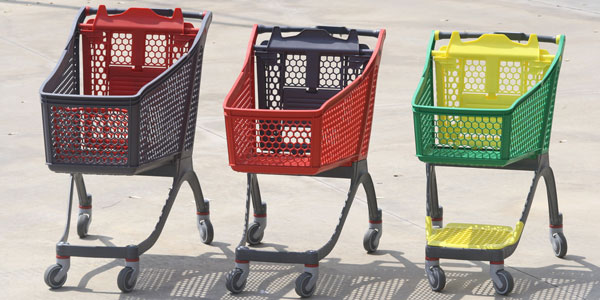 Back when I started my online store, my options were limited. But today there are literally hundreds of services out there that will help you setup an ecommerce store in less than a day.
The right option for you depends on your budget, what features you need and how extensible you need your ecommerce platform to be.
For more information, checkout my tutorial on How To Start An Online Store Without Any Technical Knowledge Required
Pro #3: The Risks Are Much Lower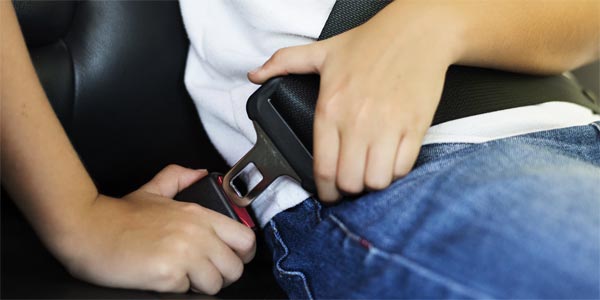 The beauty of dropshipping is that there is practically no risk. Because you are investing so little money upfront, there is very little to lose.
Because your business is inventory-less, there's no pressure to make sales because you don't have to bear the overhead of storage or shipping.
In addition, you can carry a huge variety of items in your store because you don't have to store any of it!
If you browse dropship directories like Worldwide Brands, you'll find dropship suppliers for practically any niche you can think of.
You can choose to carry 1 product or 1000 products online. It doesn't matter! Once you figure out what you want to sell, you can usually find a dropship supplier to supply it.
Pro #4: Dropshipping Is Location Independent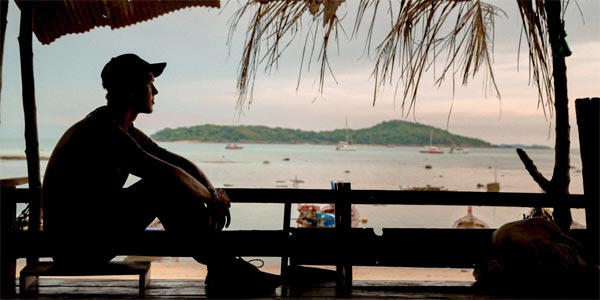 A dropshipping business can be run from anywhere. You don't need an office or a warehouse or any employees at all.
As a result of this freedom, you can focus your efforts on growing your business instead of taking care of inventory and overhead.
Overall, dropshipping is one of the most scalable ecommerce business models out there because your overhead does not grow linearly with sales.
In fact, I have several colleagues who run good sized dropship businesses with just a handful of people.
The Cons Of Dropshipping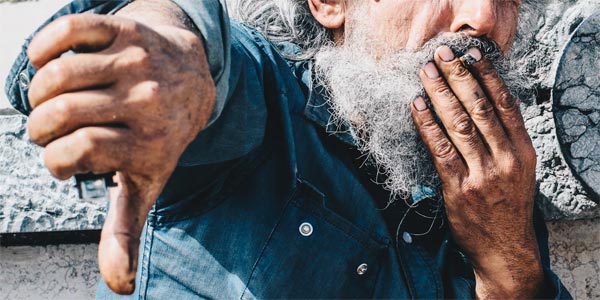 If your gut is telling you that dropshipping sounds too good to be true, then your instincts are correct. As with everything in life, there are always downsides to every business model.
Most people stumble into dropshipping with the expectation of quick riches only to realize that making money with a dropshipped store is actually much harder than they anticipated.
Below are all of the cons of dropshipping that you must consider.
Editor's Note: If you want to learn more about all of the ecommerce business models, then check out my post where I compare dropshipping vs selling on Amazon vs running a traditional ecommerce store
Con #1: You Won't Be Getting The Lowest Price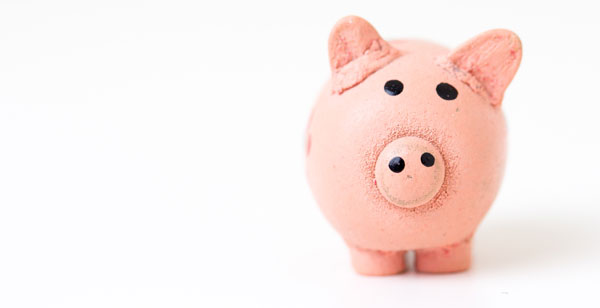 Most people open up a dropshipped online store with the misconception that they will be receiving the same wholesale pricing as everyone else for their products.
In reality however, dropship distributors often charge extra fees and/or tack these fees onto the quoted wholesale price.
Put yourself in your distributor's shoes for a moment.
Would you prefer to sell a large bulk quantity of products all at once to a store or would you rather sell onesy, twosy amounts to individual customers and be forced to individually ship and pack each item?
The distributor is doing all of the work here and this will be certainly be reflected in your wholesale price.
To throw out some numbers, most dropship stores get between 10-30% gross margins whereas most traditional shops that carry inventory have 50% gross margins. It's a huge difference!
Because your wholesale prices are higher than a traditional store, you will not be able to compete as effectively on price unless you take a good sized profit hit.
In addition, lower margins will inhibit your ability to advertise on sites like Facebook and Google. Not only that, but less profit per sale also makes customer service problematic.
For example with our online store, our margins are between 70-90%. As a result whenever we get an angry customer, we simply give them a refund AND let them keep the product.
Because our margins are so high, we can afford to take the hit. With dropshipping, the convenience of not having to fulfill orders comes at a cost.
Con #2: You Will Need To Charge Higher Shipping Costs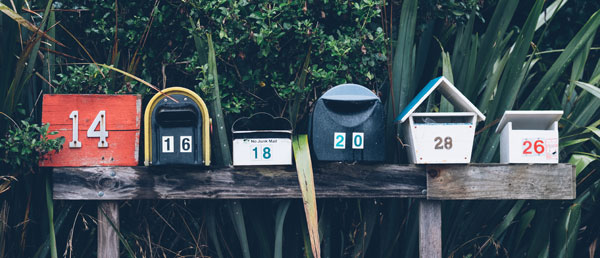 Often times, you will require the use of several dropship distributors to fully flesh out the product selection for your store.
Using 2 or more different dropshippers means that 2 or more companies will be making separate shipments to your customers, which means that 2 or more companies will be charging you their own separate shipping costs.
If I'm a customer and I buy products from your store across 3 different distributors, you will have to charge me a much higher shipping cost just so you can break even.
The only way around this is to only use one dropship distributor which may not carry the breadth of products that you need. The result is that you will have to pass these extra costs onto the consumer which reduces your price competitiveness.
Con #3: Dropshipping Can Be A Logistical Nightmare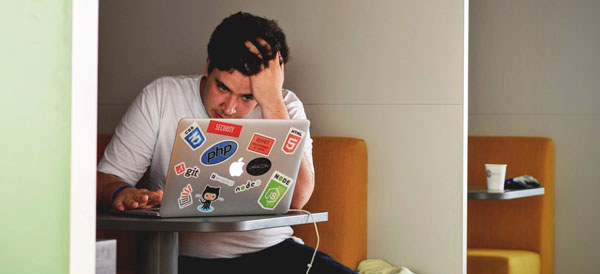 You might think that since the dropship distributor is doing all the work that you can sit back and relax. Unfortunately, you have to deal with your customer base.
You have to be the one that answers all of the questions. You have to be the one to apologize when an order doesn't arrive on time.
The main problem is that when you use several different dropship distributors, getting the entire order to the end customer can be a logistical nightmare.
All distributors will have different shipping times and will be shipping from completely different locations.
If a customer orders products across 3 different distributors, they will end up receiving 3 different packages at varying times.
If an order is particularly time sensitive and needs to be rushed, you will have to make sure that all of your distributors can deliver the product on time.
In effect, you are staking the reputation of your online store and linking yourself to all of your dropship distributors in a single chain. If even a single distributor is unreliable, then it will reflect negatively on your online store.
Con #4: Your Customer Service Will Be Out Of Your Hands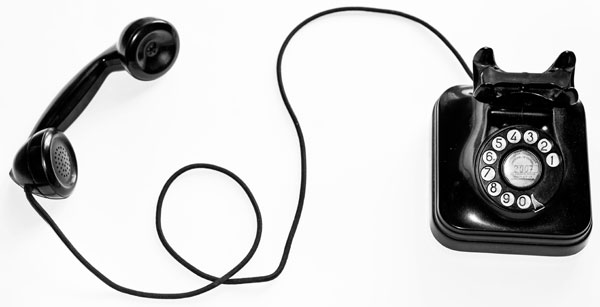 Customer service and your online reputation can make or break your business. With the world wide web, social media and Twitter, news of a botched transaction can spread extremely fast so it is absolutely crucial that you maintain a great image for your online store.
Whenever I receive a call for our online wedding linens store, I always take the time to ask how they found us. And the majority of the time, the people who find us do so because they were referred to us by one of their friends.
Word travels fast.
Our customer service is one of the main reasons why we have grown over 3x in the past 3 years.
With dropshipping, you unfortunately have very little control over your customer service. Since you are not in charge of product fulfillment, you can't control when a customer will receive their product.
If a customer wants to make a return, it's a major pain because you have to make sure that you get your money back before you can provide a refund.
Sure, there are always ways to mitigate these problems but the solution inevitably involves either raising prices or taking a profit hit at the expense of customer satisfaction.
Con #5: Amazon Makes Dropshipping Even Less Attractive

Prior to Amazon, it was much harder for companies to sell their goods to the masses. As a result, distributors had to rely on traditional retailers and dropshippers to help them move product.
Today, Amazon controls such a large piece of the ecommerce pie that most companies can get by with just selling on Amazon as a 3rd party seller.
Amazon handles your sales, your product fulfillment, your customer service…basically everything that a traditional retailer would typically take care of. But the difference is that the distributor gets to keep all of the extra profit!
If you are a dropshipped store selling the exact same products that can be found on Amazon, it will be impossible to compete on price. As a result, you will have very little leverage.
After all, would you rather buy from Amazon at a lower price or pay more to buy from an unknown shop?
Editor's Note: If you are interested in selling on Amazon, check out my article on How To Sell Private Label Products On Amazon – The Definitive Guide
When Dropshipping Makes Sense
While I would never start a pure dropshipped store today, there are many ways to use dropshipping to your advantage.
Because you don't have to carry inventory, you can instantly throw up an online store with hundreds of products in a short period of time.
Then, you can use this shop to conduct market research. Based on which products sell well, you can pick and choose the most successful products to buy inventory for and enjoy higher margins.
Dropshipping is best used as a vehicle for product validation or for fleshing out an online store that is sparse in certain categories.
Editor's Note: If you are interested in learning how to start your own online store, click here to take my FREE 6 day mini course on ecommerce.
When To Avoid Dropshipping
Unless you are a brand new entrepreneur on a budget or an online store owner who is exploring new products, dropshipping is generally not a good choice for seasoned shop owners.
Because you are selling other people's products, it's difficult to build your own brand. After all, there so many aspects of your supply chain and your customer service that are beyond your control.
For example, you have no control over the customer unboxing experience because more often than not, your product will arrive in an unmarked brown box with zero branding.
If an order is shipped late or never arrives, the blame is on you.
You also have no control over inventory. If you have a hot selling product but the supplier is out of stock, then you won't make any money.
In a nutshell, your dropshipped business lives and dies with your suppliers. If they are not reliable, then you won't succeed.
Therefore, if your goal is to build a brand, then dropshipping is not the way to go.
Is Dropshipping Really Less Work?
It really depends. Arguably, the time that you save in not having to deal with inventory and fulfillment will be spent dealing with customers unless you have a reliable core of dropship distributors.
One thing that I forgot to mention is that many drop shippers don't use automated supply chain technology with a real time API. What this means is that you may not be alerted in real time whether a particular product is available for sale or not.
Therefore if an item is out of stock, you will have to interface with the customer to let them know when they can have their items. Unless your shopping cart is closely tied with your dropshipper's database, it will be difficult to maintain an accurate inventory count.
With dropshipping, you are trading off not having to deal with fulfillment logistics with having to deal with more customer headaches. And depending on your personality, this may or may not be a wise tradeoff.
While the tone of this article has been anti-dropshipping in general, don't get me wrong. Many people have been successful with dropshipping as it works very well with small niche stores but my personal opinion is to avoid it if you can.
Editor's Note: If you are interested in learning how to start your own online store, click here to take my FREE 6 day mini course on ecommerce.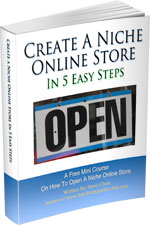 Ready To Get Serious About Starting An Online Business?
If you are really considering starting your own online business, then you have to check out my free mini course on How To Create A Niche Online Store In 5 Easy Steps.
In this 6 day mini course, I reveal the steps that my wife and I took to earn 100 thousand dollars in the span of just a year. Best of all, it's free and you'll receive weekly ecommerce tips and strategies!
Note: This post above may contain affiliate links, which means that I may receive a commission if you make a purchase when clicking a link. Please consult our privacy policy for more information.
Similar Posts
Have you read these?