Recently my buddy Andrew Youderian announced that he's selling his successful dropshipped online store, TrollingMotors.net. Now normally someone selling their website isn't a big deal. But what is really unique about Andrew's sale is that he's selling it all by himself without a broker via a dutch auction on his blog.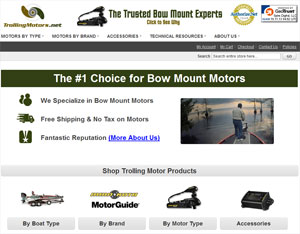 Therefore all of his financials, his costs, his revenues, his profits, you name it…everything is completely out there in the open for everyone to see. Here's a link to his post if you want to check it out.
Anyways, it's extremely rare to find an online store owner who is willing to share every last detail about his online store publicly without an NDA, so I wanted to take this opportunity to make some comparisons between Andrew's store and my own online store.
Specifically, I'm going to compare my experiences running an ecommerce store that carries inventory imported from overseas vs one that follows a dropshipping business model.
Get My Free Mini Course On How To Start A Successful Ecommerce Store
If you are interested in starting an ecommerce business, I put together a comprehensive package of resources that will help you launch your own online store from complete scratch. Be sure to grab it before you leave!
The Financials For TrollingMotors.net
First off, I want to thank Andrew for his transparency and for having the guts to put himself out there online. I've known Andrew for a while now and he's a great guy and extremely intelligent. And if you take the time to read the prospectus for his online store, you'll come to realize that he's been doing a fantastic job running TrollingMotors.net.
Anyways, since I'm going to be commenting about some of his numbers, here's a snippet of his financials for reference. Let's take a look shall we?
Note: All of this information is freely available on his blog post linked above.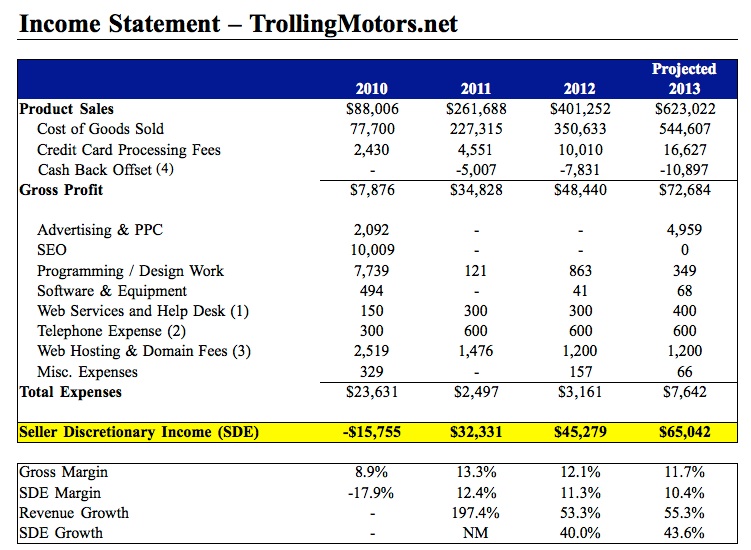 Operating Margins
The first thing that jumped out to me about his online store was that his margins were pretty low. Now low margins are to be expected with any dropshipped store, however a 11.7% gross margin was still a little lower than I had anticipated.
The good thing however, is that his average order size is quite large so he still makes a pretty decent amount of money from each sale despite the low margins.
In my online store course, I tell my students that the margins from dropshipping tend to be no higher than 30% depending on the vendor and what you are selling. Big ticket items such as trolling motors tend to have lower margins whereas smaller accessories tend to have much higher ones.
But overall, the margins from dropshipping are always going to be lower because you don't have to bear the burden of carrying inventory or shipping product.
Now if you take a look at our online store, our margins are many times higher because we carry inventory and we import all of our products from overseas. In addition, we design some of our own products as well. The lowest margin item we carry is at 50% and almost everything else is in the high double digits.
As a result, our revenues don't have to be nearly as high in order to make an equivalent profit. Andrew's shop is slated to make about $65,000 in gross profit this year based on about $625,000 in revenues.
If you were to assume 50% gross margins for a shop with inventory, you would only have to sell $130,000 worth of goods to make the same level of profit.
The other big negative about having low margins is that every little fee takes out a big percentage of your overall profit. Because fees like credit card processing are charged based on your revenues and not your profit, a 3% credit card transaction fee is a much bigger deal when you are making an 11% margin than when you are making an 80% margin.
Operational Logistics

Of course, the big advantage of dropshipping is that you don't have to carry any inventory or ship any product. As a result, you can run a dropshipped store from practically anywhere in the world.
With our online store, my wife and I could still technically be location independent but we would need to rely heavily on our employees to keep the business running smoothly. In addition, we would still have to worry about importing goods, dealing with vendors and shipping product.
In general, this isn't a realistic scenario given the amount of logistical work it requires to run a store with a warehouse. We are not at that stage yet where we can simply let go of the reins.
Anyways, I just wanted to make a few comments about the costs of carrying inventory that some people don't necessarily think about. As you continue to make sales with your store, you also have to constantly replenish your stock of goods.
So from a cash flow perspective, things aren't always rainbows and sunshine in the beginning. In fact early on, my wife and I often felt like we were spending all of our hard earned profits on new inventory.
And if you factor in the bulk purchases we had to make from overseas, it felt as though we were just treading water at times. But the beauty of carrying inventory is that once you hit that steady state, the profit margins can not be beat.
But overall, the dropshipped model is far superior from an operations standpoint. I can just picture Andrew kicking back and sipping a margarita while sales roll in:)
Operational Costs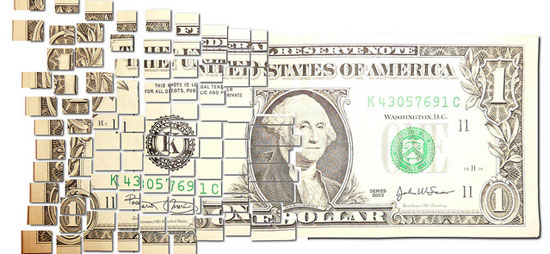 TrollingMotors.net employs one specialist to answer phone calls and to take orders. Their phone lines are only open from 8:30 am to 12:30 pm MST Monday through Friday.
For our store, we have a warehouse plus 2 full time employees to pack and ship orders. In addition, we run our phone lines from 10 am to 5 pm. So it's probably safe to say that we have higher overhead costs than TrollingMotors.net.
However, one thing that I do want to mention is that whoever is manning the support line for TrollingMotors.net probably needs to be extremely knowledgeable about the product.
It takes a special person to know the ins and outs of trolling motors and it sounds as though Andrew's person is someone pretty special. This is further evidenced by the fact that roughly
20% of orders are obtained over the phone.
If you look at our wedding linens store, our products pretty much sell themselves via the website with very few questions asked that can't be answered with our online FAQ. Therefore, I'm fairly confident that selling a thousand dollar trolling motor requires more support and sales work than selling handkerchiefs.
Anyways, if you were to assume that Pat (the only TrollingMotors employee) were to work full time, then his salary would be in the same ball park as our overall employee expenses due to the level of expertise required. But again, this is simply due to the nature of our different niches.
In general, having to carry inventory and ship product will almost always come at a higher overhead cost.
Profit Velocity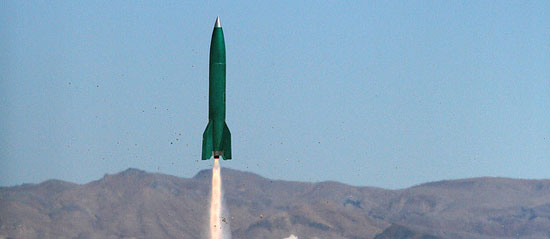 I touched on this a little bit already but the beauty of carrying inventory is that the margins are much higher and there's a much higher ramp up to profitability.
In other words, I have to sell far less in order to make much more. Back when we needed to make 100K a year so my wife could quit her job, there was no way that it would have happened if we decided to go the dropshipping route.
If you look at TrollingMotors.net, Andrew made $88K in revenues his first year which is pretty damn good. But he only ended up pocketing $7800 in profits.
Back when we first started and there was zero competition, our margins were well into the 80s and 90s. As a result, given the same amount of sales as TrollingMotors.net in the first year, we would have pocketed between 70K to 79K in profit.
Carrying inventory is great if you want a much faster ramp up to profitability, but the hands off nature of dropshipping is extremely attractive from an operational standpoint.
Barriers To Entry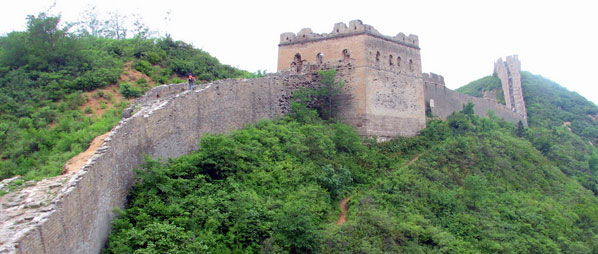 The final thing I wanted to touch on is barriers to entry. How hard is it for someone else to copy our respective online stores? In general when you go the dropship route, there are likely to be many other stores that carry the exact same products as you do.
Andrew has done an awesome job with his online store. TrollingMotors.net provides an incredible amount of valuable content that pretty much covers everything you need to know about a trolling motor before you buy. As a result, Andrew differentiates his store from the competition through his superior content and tutorials.
For our store, we also offer pretty good content. But in addition to great posts and tutorials, it's also a little harder to copy our store because we import our products in bulk from overseas.
Now I'm not saying that it's hard or impossible, but having to deal with different cultures, language barriers, large cash outlays and quality control is something that most people probably don't want to deal with when starting out.
Basically what I'm trying to say is that carrying imported inventory has a higher barrier to entry than a dropshipped store in general. Most people do not want to deal with the extra hassle.
Dropshipping Or Inventory?
Anyways, I hope you found this comparison useful. As you can tell, there are many criteria that you need to consider before you decide on an online store business model and each has its own pros and cons.
If I were to create an online store today, I would probably opt for the dropshipping model because I don't really need a fast ramp up to profitability. Also, I don't really have the desire to open yet another warehouse:)
What's hilarious is that Andrew has the complete opposite view. His next venture will involve carrying inventory and/or designing his own products. Overall, both models work. You just have to figure out what your end goal is.
photo credit: photosteve101 jurvetson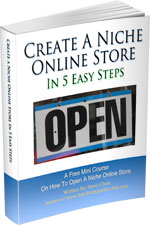 Ready To Get Serious About Starting An Online Business?
If you are really considering starting your own online business, then you have to check out my free mini course on How To Create A Niche Online Store In 5 Easy Steps.
In this 6 day mini course, I reveal the steps that my wife and I took to earn 100 thousand dollars in the span of just a year. Best of all, it's free and you'll receive weekly ecommerce tips and strategies!
Note: This post above may contain affiliate links, which means that I may receive a commission if you make a purchase when clicking a link. Please consult our privacy policy for more information.
Related Posts In Dropshipping
About Steve Chou

Steve Chou is a highly recognized influencer in the ecommerce space and has taught thousands of students how to effectively sell physical products online over at ProfitableOnlineStore.com. 

His blog, MyWifeQuitHerJob.com, has been featured in Forbes, Inc, The New York Times,  Entrepreneur and MSNBC.  

He's also a contributing author for BigCommerce, Klaviyo, ManyChat, Printful, Privy, CXL, Ecommerce Fuel, GlockApps, Privy, Social Media Examiner, Web Designer Depot, Sumo and other leading business publications.

In addition, he runs a popular ecommerce podcast, My Wife Quit Her Job, which is a top 25 marketing show on all of Apple Podcasts. 

To stay up to date with all of the latest ecommerce trends, Steve runs a 7 figure ecommerce store, BumblebeeLinens.com, with his wife and puts on an annual ecommerce conference called The Sellers Summit.  

Steve carries both a bachelors and a masters degree in electrical engineering from Stanford University. Despite majoring in electrical engineering, he spent a good portion of his graduate education studying entrepreneurship and the mechanics of running small businesses.