Dropshipping has enabled many entrepreneurs to start their own successful brands with very little money. It's a low-risk business model that requires less capital, no inventory, and can be operated from your home.
But choosing the right products to dropship can make or break your business. As a result, you must select products that are easy to source, have a good profit margin, and are high in demand.
This post will outline my list of the best dropshipping products to sell online. I'll reveal the most profitable niches and discuss the key factors to finding the best-selling products to dropship on Amazon, dropship on Ebay or dropship from your online store.
Get My Free Mini Course On How To Start A Successful Ecommerce Store
If you are interested in starting an ecommerce business, I put together a comprehensive package of resources that will help you launch your own online store from complete scratch. Be sure to grab it before you leave!
Characteristics Of The Best Selling Dropshipping Products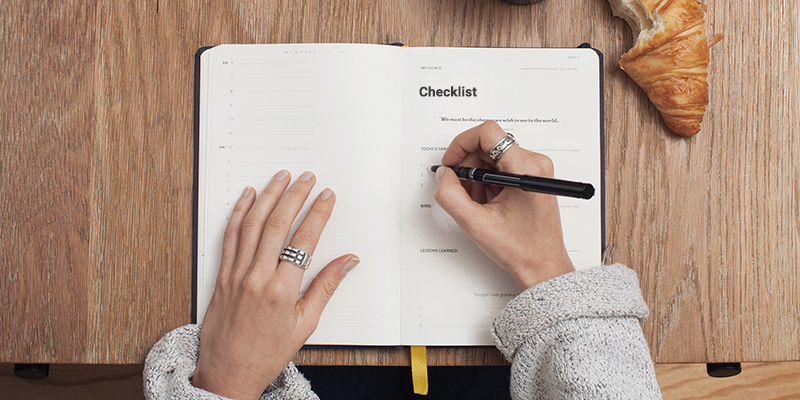 The best dropshipping products are not fragile, easy to ship, in demand throughout the year, priced competitively, and have accessories that you can upsell. Let's take a closer look at each characteristic.
Products Should Be Easy To Ship
The ideal dropshipping product should be small and light. Smaller products require less packaging, and they are more convenient to handle compared to larger products.
This results in improved efficiency in the packaging and shipping process, saving time and resources.
Because dropshipping suppliers can minimize their storage and inventory management costs, your prices will be lower as well. 
Products Should Not Be Fragile
Fragile materials such as ceramic and glass are more difficult to ship and will result in customer complaints and negative reviews if they arrive damaged.
Fragile items also require more protective packaging, which adds to the overall weight and increases shipping costs.
For these reasons, I recommend that you avoid selling fragile items for your first product.
Products Should Be Hard To Find In Brick And Mortar Stores
When a product is not available at a local store, consumers are more likely to buy it online. By offering distinctive and hard to find items, you can charge higher prices.
Customers are often willing to wait longer for products that are not readily available in brick and mortar stores.
Products Should Not Be Seasonal
Selling seasonal dropshipping products like Halloween costumes can be risky since they are only in demand for a brief period. 
While seasonal items can be highly profitable, it's better to sell items that are in demand throughout the year. At the very least, you should combine seasonal and evergreen items to maintain a steady cash flow throughout the year.
Products Should Have Cross Selling Opportunities
Cross-selling is a sales strategy that encourages customers to purchase complementary products.
For example, you may want to offer phone cases in the "Customers also bought" section after a customer purchases a screen protector.
Cross-selling will increase your average order value and your overall sales without you having to acquire more buyers.
The Best Dropshipping Products To Sell By Category
The best dropshipping products can be found in the home & kitchen, electronics, clothing, sports & outdoors, pets, and health & beauty categories.
Home & Kitchen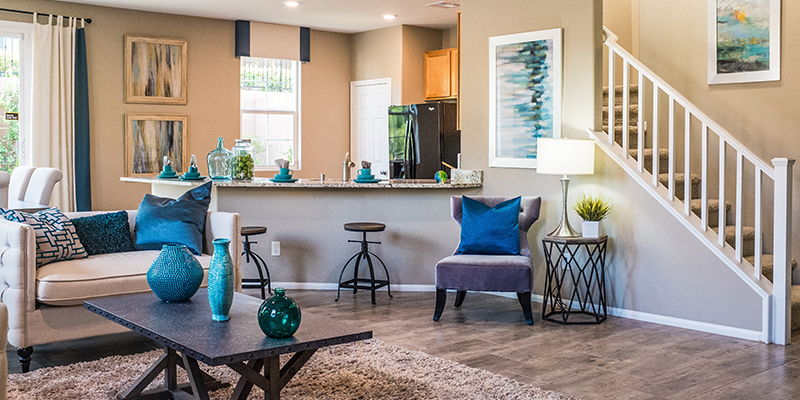 Home & Kitchen products consistently rank amongst the best-selling dropshipping product categories.
With work-from-home arrangements becoming increasingly common, customers are looking to buy products that add personality to their homes and make their lives more comfortable.
Here are some of the best dropshipping products in the home and kitchen category:
Memory foam pillows: Jobs that require sitting for long hours often lead to neck pain. Memory foam pillows reduce neck pain by providing better spinal alignment and minimizing pressure on the neck and shoulders.
Rice cookers: Rice cookers are often used by college students and households to prepare rice conveniently. They are versatile, too, since you can use them to cook other types of grains.
Water filters: The demand for water filters has increased steadily in the last ten years, as per Google Trends. In addition to removing impurities and contaminants, water filters also improve the taste of the water.
Air fryers: Fitness enthusiasts use air fryers as an alternative to deep frying. You can cook various dishes in an air fryer with almost no oil and save on cooking oil costs.
Blankets: Blankets with a unique or funny design are a hit on social media. For example, pizza-themed blankets continue to sell well after going viral a few years back.
Night lights: Night lights that provide soft light are used by people with stressful jobs to provide a calm, relaxing ambience. Night lights with unique and beautiful designs are also sought to increase the decorative value of the bedroom.
Electronics & Accessories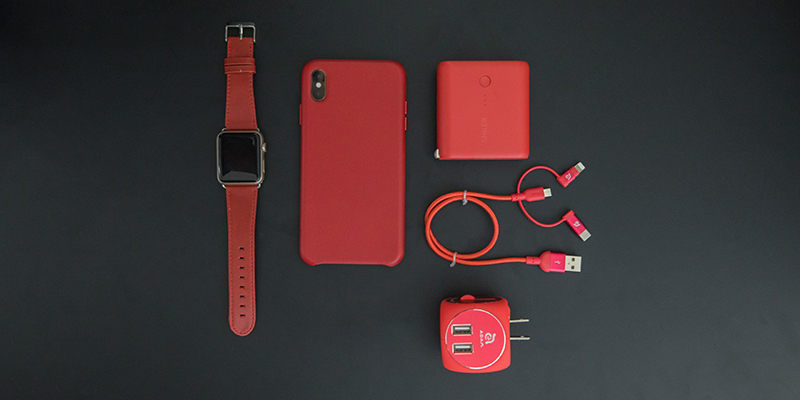 Consumer electronics are always in high demand, especially trendy gadgets and brands. They are often small and lightweight, making them easy and inexpensive to ship.
Although electronics are relatively expensive, their profit margins are often low because of high competition. The good news is that there are many dropshipping products to sell in this niche.
Here are some of the best dropshipping products in the electronics category:
Smart clock: Smart clocks can be a perfect product for tech enthusiasts. Multifunctional clocks provide time, weather, and other important information. They can also be used to control other smart devices in your home.
Waterproof Bluetooth speaker: Waterproof Bluetooth speakers are a hot-selling item used for outdoor activities, at the beach or by the pool.
Mouse pad: With more people working from home, the demand for electronic accessories like mouse pads and laptop stands has increased.
Mosquito lamp trap: People who live near rivers or lakes often use mosquito lamp traps to protect themselves from mosquitoes.
Electric oil diffuser: Electric oil diffusers are becoming increasingly popular as they help people relax. With multi-million dollar businesses selling essential oils, electric oil diffusers are great evergreen products to sell.
Phone and tablet cases: Phone and tablet cases with cool and quirky designs are always in demand. More people are buying refurbished electronics to save on rising costs, and cases help them make their used products look new.
Gaming headsets: Gaming has seen a steep rise among millennials since the pandemic. Good quality gaming headsets allow gamers to immerse themselves in the gaming experience and communicate better with other players.
Clothing & Accessories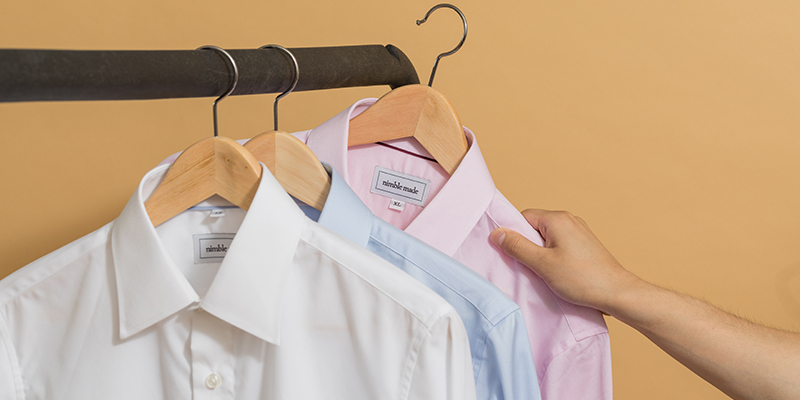 People are always looking to purchase new and trendy clothes, and because most clothing is small in size and lightweight, you can keep your shipping costs to a minimum.
Also, clothing is easy to upsell and to source. You can use print-on-demand companies like Printful or Printify to customize products and find products to sell from clothing dropshippers like Spocket or Modalyst.
Here are some of the best dropshipping products in the clothing and accessories category:
Tote bags: Tote bags made from sustainable materials are in high demand. They are practical and stylish, and can be used for work, school, and other activities.
Sleepwear: Since the pandemic, people have begun spending more on items that help them relax. You can sell eye masks, hoodies, PJ sets, onesies, and more to capitalize on that demand.
Slides: Slides have become popular in the US as they are easy to wear and comfortable. They can be worn indoors and outdoors and come in various styles and designs.
Scarves: People of all ages use scarves in different seasons. This evergreen product can be used for warmth or to accessorize an outfit.
Scrunchies: Although they are low-cost, people often buy scrunchies in bulk.
Athleisure: Athleisure is a comfortable style that can be worn for sports and leisure activities. Sales of athleisure clothing have increased tremendously in the past five years.
Sports & Outdoors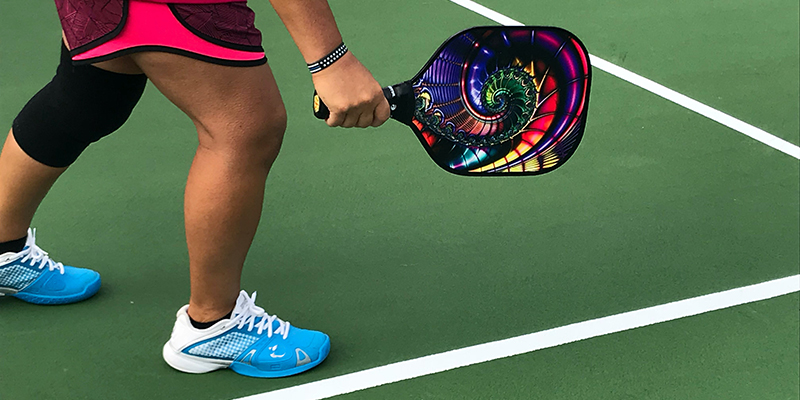 Sports and outdoor equipment can be sold at many price points and draw a wide range of customers.
From camping and hiking to tennis and baseball, there are plenty of product opportunities in this niche. 
Although Sports & Outdoors products might be expensive to ship, people are more willing to pay for good quality products in this category.
Here are some of the best dropshipping products in the sports and outdoors category:
Pickleball equipment: Pickleball is becoming increasingly popular in the US as a fun and exciting sport that can be played by people of all ages. More than 36 million people played pickleball in 2022. Because the sport is still growing and hasn't reached its peak, there is still time to capitalize on this product category.
Sand-free beach mat: Sand-free beach mats are popular as they allow people to enjoy the beach without getting sand everywhere. It is a practical and functional product used by beach-goers of all ages.
Waterproof dry bag: Waterproof dry bags are used in water-based activities such as swimming, kayaking, and rafting. These items can also be used for outdoor activities like camping.
Military silicone water bottle: Military silicone water bottles made of high-quality and durable materials are great for camping, hiking, and other outdoor activities.
Pets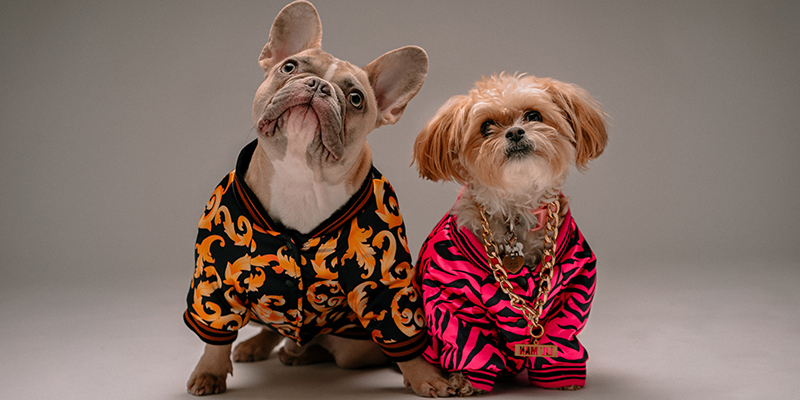 The pet care market has grown to a $261 billion industry globally, and more than 85 million families in the US own at least one pet.
The best part about selling products in the pet niche is that pet owners are price insensitive and are willing to spend lots of money on their pets. In addition, pet products are often lightweight, small, and evergreen, so you can expect steady sales throughout the year.
Here are some of the best dropshipping products in the pets accessories and toys category:
Dog frisbee ball: Frisbee balls are a fun and interactive way to play with dogs. They are multifunctional toys that can be flattened into a frisbee or used as a ball to play fetch.
Pet beds: Pet owners often spend generously on pet beds to make their pets feel comfortable at home.
Dog tennis ball launcher: Dog tennis ball launchers are quite popular with people who want to keep their dogs active and entertained.
Cat hammock: Cat hammocks are a hot-selling item since cats love to sleep on them. They are small and lightweight, and extremely durable for shipping.
Pet shampoo brush: Pet brushes are available in different styles and designs. They are used by almost all pet owners to keep their pets clean and well-groomed.
Health & Beauty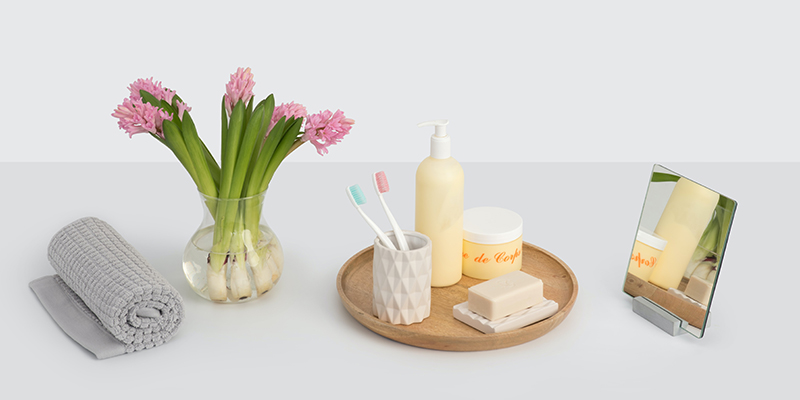 Health & Beauty is a growing niche, with customers more interested than ever in self-care and wellness.
The margins on health and beauty products are some of the highest in retail, and product return rates are low.
Here are some of the best dropshipping products in the health and beauty category:
Yoga mats: The market for yoga mats is estimated to reach $23.2 billion by 2026. Yoga mats come in various materials, lengths, and thicknesses, and they offer excellent cross-selling opportunities with products like water bottles, straps, and other exercise gear.
Candles: Candles are used for home decor, relaxation, and aromatherapy. Since the home decor niche is quite popular, candles can be a profitable product to sell.
Resistance bands: Resistance bands are versatile fitness equipment used for rehabilitation, strength training, and workout on the go. Since they are small, portable, and a good alternative to weights, they are used at home, in gyms, and in parks for exercise.
Reusable magnetic eyelash kits: Eyelashes are extremely popular but quite expensive. They are sold in bundles, so the profit margins are good.
How To Find The Best Dropshipping Products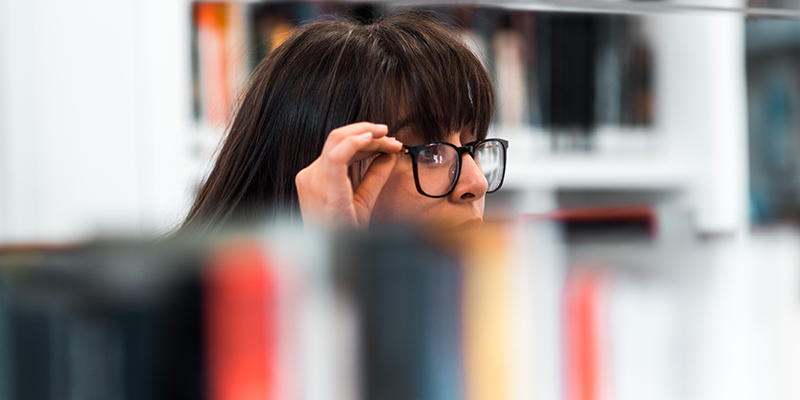 You can find the best dropshipping products by identifying a profitable niche, analyzing your competition, using product research tools, and paying attention to product reviews.
Use Product Research Tools
Tools like Google Trends, Jungle Scout, and Ahrefs can help you gather data on product pricing, popularity, and search volume.
There are also several dropshipping-specific tools to help you choose the right products for your niche and source them from suppliers.
Here are a few dropshipping tools that can help you automate product research:
Sell The Trend: Sell The Trend displays data points such as order history, profit margin, number of suppliers selling the product, and search volume.
FindNiche: You can use FindNiche to search other Shopify stores by keyword or domain name and analyze their data.
Thieve.co: Thieve helps you find trending products on AliExpress.
Asify: Asify is a free Google Chrome extension that helps you research products on AliExpress and Alibaba.
Dropship.io: Dropship.io is a beginner-friendly tool that helps you discover winning products and perform competitor research.
Find Top Selling Products On Amazon and Facebook
Analyze the best-selling products on Amazon and Facebook using the Jungle Scout Chrome tool for Amazon and Unicorn Ads for Facebook.
These tools won't help you find dropshipping suppliers, but they will display key data points such as monthly sales, ratings, and demand across all products.
In addition to these tools, check the Amazon "Best Sellers" list for each product category and the "Movers & Shakers" list to find products with the most sales in the last 24 hours on Amazon.
Use Alibaba Or AliExpress
Once you have a list of products you can sell, check AliExpress or Alibaba to find how much profit you can make.
After running the numbers, check the typical selling price on Amazon to calculate your potential profit margins.
You should also check reviews to find common customer complaints, then locate a supplier to help you address those issues.
For example, if you find that customers are complaining about the thickness of an apparel, find products with thicker materials.
What Dropshipping Products Should You Avoid?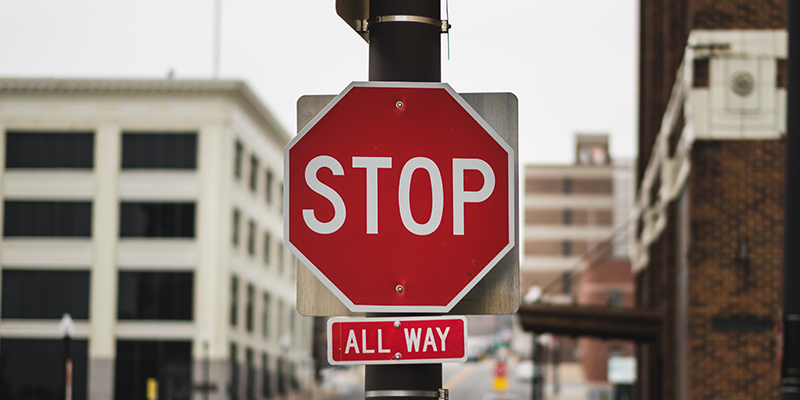 You should avoid dropshipping products that require FDA approval, can't be advertised, or those that are copyrighted or counterfeit.
Cosmetics, Healthcare, And Safety Products
You should avoid dropshipping cosmetics or any product that is ingested. If you want to sell health and beauty products, stick to appliances, accessories, tools, and brushes.
Dropshipping cosmetics is risky because you don't know the ingredients. As a result, a customer could sue your company for an allergy or skin irritation caused by the products.
For the same reason, you should avoid dropshipping healthcare products like vitamins and safety products like helmets and mouthguards.
Products That You Can't Advertise
Every social media platform has restrictions on what you can and cannot advertise. For example, Facebook doesn't allow you to advertise health products using before and after images.
As a result, if you sell weight loss or acne products, your Facebook creative options are extremely limited.
Similarly, you can not advertise any drug or gun related products either.
Counterfeit And Copyrighted Products
Counterfeit products or products with copyrighted images are illegal and can result in legal action.
For example, apparel with Disney characters or knockoff Nike shoes are copyrighted and can't be sold without approval from their copyright holders.
Final Thoughts On The Best Dropshipping Products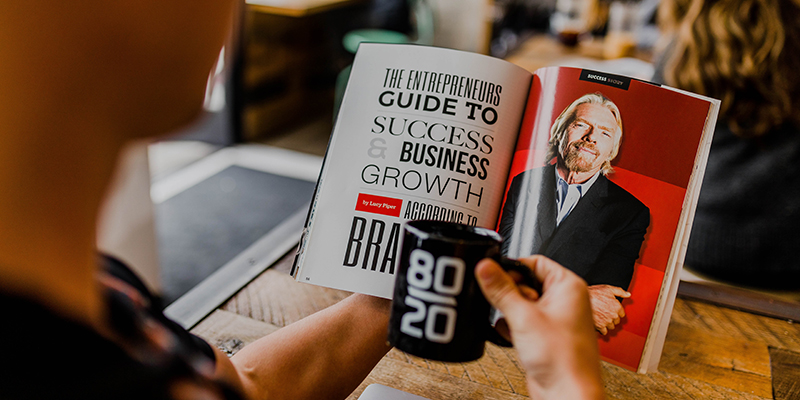 Dropshipping can be a great way to start your own business without worrying about inventory management or shipping, but you must choose reliable dropshipping suppliers if you want to succeed.
Read my article on AliExpress alternatives to explore lesser-known but reliable Chinese wholesalers or this post covering clothing dropshipping suppliers in the US and Europe that offer fast shipping.
Finding the right products to sell can be challenging, but it is possible with solid research and a clear understanding of what your audience wants.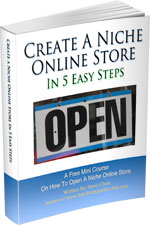 Ready To Get Serious About Starting An Online Business?
If you are really considering starting your own online business, then you have to check out my free mini course on How To Create A Niche Online Store In 5 Easy Steps.
In this 6 day mini course, I reveal the steps that my wife and I took to earn 100 thousand dollars in the span of just a year. Best of all, it's free and you'll receive weekly ecommerce tips and strategies!
Note: This post above may contain affiliate links, which means that I may receive a commission if you make a purchase when clicking a link. Please consult our privacy policy for more information.
Related Posts In Dropshipping
About Steve Chou

Steve Chou is a highly recognized influencer in the ecommerce space and has taught thousands of students how to effectively sell physical products online over at ProfitableOnlineStore.com. 

His blog, MyWifeQuitHerJob.com, has been featured in Forbes, Inc, The New York Times,  Entrepreneur and MSNBC.  

He's also a contributing author for BigCommerce, Klaviyo, ManyChat, Printful, Privy, CXL, Ecommerce Fuel, GlockApps, Privy, Social Media Examiner, Web Designer Depot, Sumo and other leading business publications.

In addition, he runs a popular ecommerce podcast, My Wife Quit Her Job, which is a top 25 marketing show on all of Apple Podcasts. 

To stay up to date with all of the latest ecommerce trends, Steve runs a 7 figure ecommerce store, BumblebeeLinens.com, with his wife and puts on an annual ecommerce conference called The Sellers Summit.  

Steve carries both a bachelors and a masters degree in electrical engineering from Stanford University. Despite majoring in electrical engineering, he spent a good portion of his graduate education studying entrepreneurship and the mechanics of running small businesses.