A good number of phone calls we get for our ecommerce business are from customers asking for wholesale pricing on our products.
And because we have no desire to be in the wholesale business, my default answer is always no. Instead, I offer them attractive discounts if they purchase above a certain quantity threshold.
Now what's funny is that when customers hear the words "no wholesale", they almost always hang up without asking for pricing.
What these customers don't realize is that the discounts we offer are competitive with many of the wholesalers in the US and these customers are missing out.
Do they think that wholesale is synonymous with lowest price?
Here's the thing.
Most new shop owners believe that buying "wholesale" magically means that they are getting the lowest price possible.
Most shop owners think that obtaining wholesale pricing means that they can make at least a 50% margin when they list their products for sale.
The truth is that the term "wholesale" is just a bunch of BS. Admittedly though, the word implies "major discount" which is why most people fall into the wholesale trap.
Here's the reality.
Wholesale pricing does not guarantee a certain margin and it's based on an arbitrary MSRP or manufacturers suggested retail price which is often bogus.
Here are some things to keep in mind if you are looking to buy wholesale.
Get My Free Mini Course On How To Start A Successful Ecommerce Store
If you are interested in starting an ecommerce business, I put together a comprehensive package of resources that will help you launch your own online store from complete scratch. Be sure to grab it before you leave!
You Will Not Be The Only One Selling That Product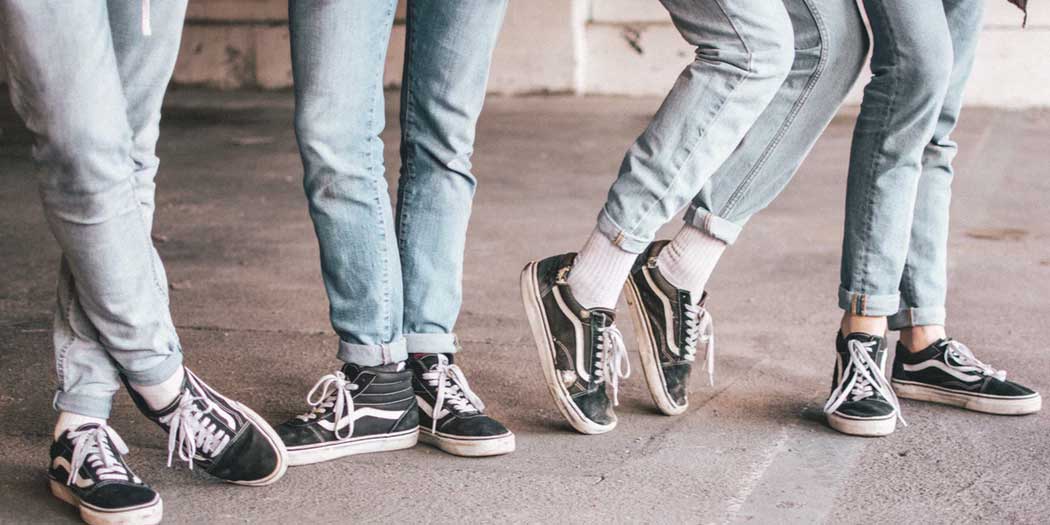 If you were able to find your wholesaler easily, chances are that a bunch of other people have as well.
Even if you receive attractive pricing for the products you want to sell compared to the manufacturer suggested retail price(MSRP), the low barriers to entry will lead to severe pricing pressure in the marketplace.
This phenomena is especially prevalent on Amazon where you potentially have hundreds of sellers trying to sell the exact same wholesale item.
Even if you manage to find a wholesale product that is under served on Amazon, it's only a matter of time until other sellers find the same distributor and start competing against you.
Once that happens, it will quickly become a race to the bottom in terms of price.
Even if your manufacturer offers MAP pricing(minimium advertised price), at best you will achieve price parity selling an identical product with very little added value.
In addition, your prices for wholesale purchases will be tiered based on quantity. As a result if you are a beginner, you will be competing against larger volume players who have more favorable pricing.
Wholesale Prices Aren't Always The Lowest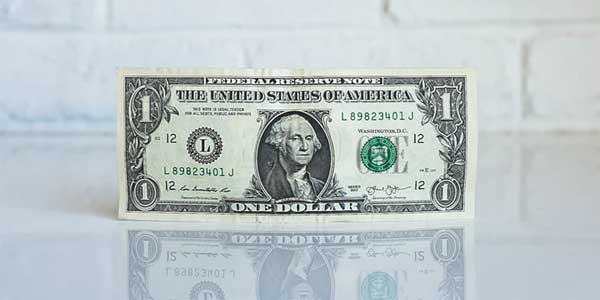 When my wife and I were shopping for vendors for our online store, every single person we talked to claimed to a be a wholesaler.
But the price ranges were all across the board. Believe it or not, some of these wholesalers had prices that were more expensive than if I just went to Walmart.
How can that be the case? Shouldn't wholesalers offer the most competitive prices?
The fact is there are many retailers out there who offer only a few products, buy in extreme bulk, and focus on volume.
In many cases, wholesalers (at least in the US) are just small businesses that…
Several years ago, my wife and I attended the annual San Francisco Gift Fair held at the Moscone center (It's no longer called this). And as with most wholesale tradeshows in the US, the majority of vendors offered a suggested retail price which was roughly 2X the wholesale price.
Now normally tradeshows like the SF Gift Fair are a great place to meet vendors because hundreds of companies congregate under the same roof for several days.
But what we found was that the MSRP prices were outrageous.
The problem with shopping at a trade show is that unless you have some context for the pricing of the goods you are buying, you will have no idea whether the wholesale prices you are getting are the absolute lowest.
After all, the "retail price" is usually just a bogus number that you can't really expect to charge.
Now there were several vendors at this show that sold the same or similar products that we offer in our online store. But the wholesale pricing that they were giving us was a good 2-3X higher than what we could get directly from our vendors in Asia.
In some extreme cases, the markup was upwards of 8-10X. But if you looked at their retail pricing, it didn't appear to be a bad deal. That is why you have to be extra careful and do your homework before making a bulk purchase.
The reality is that anyone out there can call themselves a wholesaler as long as they do the paperwork. There aren't any guidelines or certifications required so the term "wholesale" can mean a huge range of prices.
Amazon Has Changed The Wholesale Game

Today Amazon is the most shopped on ecommerce platform on the planet. In fact, 49% of retail consumers start their product searches on Amazon. 49%!?!?
In the past, you could get away with selling other people's products online at higher prices because there was no single dominant platform. Back in the day, consumers relied on comparison shopping engines or Google to get the best price which was a much more tedious affair.
But today, you can simply go on Amazon and instantly compare multiple identical products and get the best price. As more and more people start selling the same wholesale product, the price can drop almost immediately.
One of my friends had a wholesale product that sold well for many years until a rash of new sellers started listing the exact same item on Amazon.
Within a single month, the price had dropped so significantly that he was stuck with an entire warehouse of unsellable inventory.
Because half of all consumers start their shopping on Amazon, there's much less incentive for a manufacturer to sell you their products wholesale unless you run a brick and mortar establishment.
After all, why should they sell their products to you at wholesale prices when they can sell on Amazon and make double the margin?
Should You Buy Wholesale And Sell Other People's Products?
If everyone can obtain "wholesale" pricing, things look pretty bleak in terms of starting your own online retail business right?
This is absolutely true if you choose to sell easily obtainable or highly competitive products.
For this exact reason, I would never sell electronic goods. Not only is this market extremely competitive, but your products have a time element involved as well. If your electronics go obsolete, you may never be able to liquidate your inventory.
I would also avoid selling other people's branded products. In highly competitive markets, similar products are susceptible to price erosion.
Since you're probably getting the same pricing as everyone else for identical products, a price war is likely to erupt which will erode your margins.
One of the most popular questions I get asked is whether to start a dropshipped online store. And for the exact same reasons outlined above, dropshipping is not a good long term business model.
Related: Why Dropshipping Isn't As Easy And Simple As You Think
But if you insist on starting a dropshipped online store, you should do so with a plan to transition to your own branded products at some point in the future.
In fact, here's a good game plan if you are starting an online store with little or no money
The Best Way To Sell Online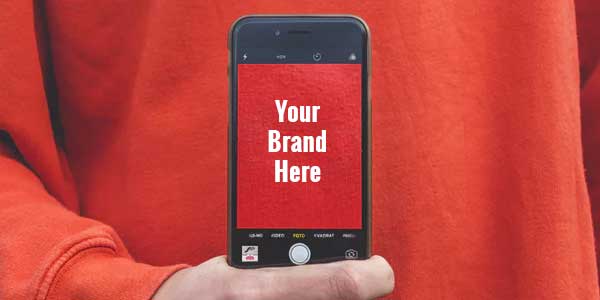 The best way to sell online today is to source your own products and establish your own brand. The term "buying wholesale" inherently means that you are selling someone else's products.
And as a result, it's much harder to establish a strong value proposition when you are selling the exact same items as everyone else.
Fortunately, creating your own private label brand is not as intimidating as it sounds.
Here are some resources on how to get started
Moral of the story: Pick the market less traveled. Choose a small niche and sell products that are not readily available. Private label your own line of products so no one else can sell exactly what you sell.
There Will Always Be Competition
No matter which market you choose to pursue, there are always going to be competitors even if you own your own brand. If there aren't any, then chances are your market isn't even worth pursuing.
Most people who want to open a store (myself included) often balk during the research phase because they do a Google search only to find several competitors already in their market space.
Often times, some of these competitors offer rock bottom pricing making you second guess whether you can make a decent profit. Ultimately, there's more to the success of your store than just the lowest price.
It all starts by establishing your unique selling proposition. What makes your store special? How can you set yourself apart from the rest?
Our wedding linens store offers similar products to over a dozen other websites and we charge more money for some of these products. And guess what? The stuff still sells. Not everyone is going to make purchasing decisions strictly on price.
If the market you have selected is large enough, you will still make sales if you can make your business stand out. With our store, we pride ourselves on our customer service and the useful information we provide on our website.
Do you offer superior customer service? Do you offer higher quality items? Don't hesitate just because you see a bunch of lowball competitors.
If you think you can provide value, your business idea may still be a viable one.
Avoid Competing Against Big Box Stores
It can be extremely frustrating to go up against large retail giants, so don't.
Don't go head to head against larger establishments because you will definitely lose. Instead, offer items that aren't covered by the large retailers.
Large companies have to determine whether it's worth it to carry a certain product and factor in all of the logistics with physically stocking and transporting items to their stores.
Often times, they need to sell an enormous (to you and I that is) amount of product to make it worthwhile. But for a small business, if you can find that product that is not worth selling for a large company and sell it in your store, you will be well on your way to making some serious money.
Frequently Asked Questions About Buying Wholesale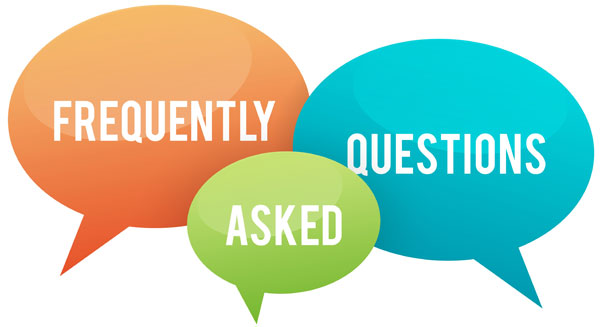 Do you need a license to buy wholesale?
Depending on the state, some suppliers may ask you for a wholesale license before they will sell to you. In general, a wholesale license allows you to avoid paying sales tax on your purchases but you are responsible for collecting sales tax from your customers.
What is buying wholesale?
Buying wholesale is when you purchase products in bulk with the intention of selling directly to the consumer. By buying in bulk, you receive a significant discount (typically 50%) which allows you to make a profit when selling goods at the retail price.
Is it legal to buy wholesale and resell?
It is perfectly legal to resell goods that you've purchased wholesale as long as you have a sellers permit.
How do I find wholesale suppliers?
The best way to find wholesale suppliers is by contacting the distributor directly. You can also use wholesale directories or sites like Alibaba to find suppliers directly.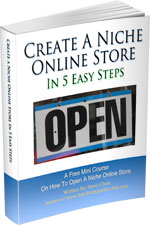 Ready To Get Serious About Starting An Online Business?
If you are really considering starting your own online business, then you have to check out my free mini course on How To Create A Niche Online Store In 5 Easy Steps.
In this 6 day mini course, I reveal the steps that my wife and I took to earn 100 thousand dollars in the span of just a year. Best of all, it's free and you'll receive weekly ecommerce tips and strategies!
Note: This post above may contain affiliate links, which means that I may receive a commission if you make a purchase when clicking a link. Please consult our privacy policy for more information.
Related Posts In How To Find Products To Sell
About Steve Chou

Steve Chou is a highly recognized influencer in the ecommerce space and has taught thousands of students how to effectively sell physical products online over at ProfitableOnlineStore.com. 

His blog, MyWifeQuitHerJob.com, has been featured in Forbes, Inc, The New York Times,  Entrepreneur and MSNBC.  

He's also a contributing author for BigCommerce, Klaviyo, ManyChat, Printful, Privy, CXL, Ecommerce Fuel, GlockApps, Privy, Social Media Examiner, Web Designer Depot, Sumo and other leading business publications.

In addition, he runs a popular ecommerce podcast, My Wife Quit Her Job, which is a top 25 marketing show on all of Apple Podcasts. 

To stay up to date with all of the latest ecommerce trends, Steve runs a 7 figure ecommerce store, BumblebeeLinens.com, with his wife and puts on an annual ecommerce conference called The Sellers Summit.  

Steve carries both a bachelors and a masters degree in electrical engineering from Stanford University. Despite majoring in electrical engineering, he spent a good portion of his graduate education studying entrepreneurship and the mechanics of running small businesses.