Selling crafts is a great way to create an extra source of income. But the truth is that not all crafts make money.
A profitable craft business requires low product costs, high profit margins, and most importantly, high customer demand.
In this post, you'll learn about the crafts that make the most money ranked by category and industry. The crafts in this post are scalable and have the potential to generate a full-time income.
Get My Free Mini Course On How To Start A Successful Ecommerce Store
If you are interested in starting an ecommerce business, I put together a comprehensive package of resources that will help you launch your own online store from complete scratch. Be sure to grab it before you leave!
Craft #1 一 Jewelry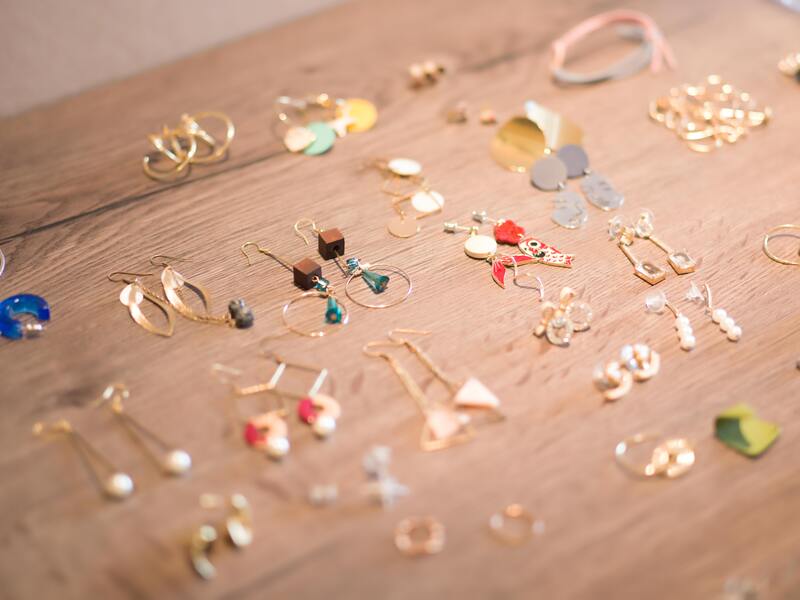 The jewelry industry is expected to reach almost $519 billion by 2030.
While most non-essential industries experienced a slowdown during the pandemic, the jewelry industry boomed by selling through online channels.
Many small jewelry brands made a fortune by selling handmade jewelry.
For example, Moonglow Jewelry made $6 million in a year by selling unique jewelry designed around the different phases of the moon.
Here are the most profitable jewelry crafts to sell.
Personalized Jewelry
Personalized jewelry is the best selling type of jewelry on Etsy because it carries high sentimental value. Personalized jewelry can be metal stamped, engraved, printed, or wired.
Stamped metal and wire jewelry are easy crafts to make and sell as metal and wires are inexpensive to source and easy to work with.
You can also explore customizing jewelry boxes for brides and bridesmaids. Customers are likely to pay more for personalized goods as the products are made exclusively for them.
Beaded Jewelry
Beaded jewelry is easy to make and the raw materials are cheap and widely available which makes it one of the most profitable jewelry types to sell.
Making bracelets, necklaces, and earrings isn't difficult, and there are plenty of YouTube videos to help learn this skill. Aside from beads, you also need wires, cutters, pliers, and adhesives to start.
Beads are available in different colors and sizes and the design possibilities are endless. Kids, teens, and adults wear beaded jewelry, which allows you to target a broad customer base.
Enamel Pins
Enamel pins are small metal pins that are printed with custom designs. These pins can be attached to jackets, bags, or different types of fabric.
Enamel pins are used by schools and college students as ornaments to express their personality and pride.
There are four types of enamel pins: soft, hard, offset epoxy, and die-struck enamel. As a beginner, it's easier to import enamel pins in bulk from China than to create them yourself.
One advantage of selling enamel pins over other jewelry types is that customers generally buy more than one.
Schools are a great market for lapel pins for graduation and sports teams.
Pros And Cons of Selling Jewelry Crafts
Pros
Easy to store and ship: Jewelry is lightweight and doesn't require much storage space, making them cheap to stock and ship.
Everyone loves jewelry: Jewelry is in high demand so you don't need to educate buyers on why they should buy.
Large audience: Jewelry is worn daily and on special occasions by people of all ages.
Low startup costs: Jewelry supplies are easy to obtain, and you can start manufacturing them at home.
Highly scalable: Jewelry making is highly scalable and profitable as it requires low-cost materials and can be sold to a broad target audience.
Cons
Highly competitive: Jewelry-making is highly competitive and saturated because anyone can do it.
Labor costs: Some jewelry types require more labor to make so you must factor in the cost of your time into your prices.
Tips For Selling Jewelry Crafts
Explore online marketplaces: Look beyond Etsy and explore other marketplaces like Pinterest and the Facebook Marketplace.
High-quality images: Build your brand's image by investing in creative imagery. Add captivating captions when posting on social media.
Craft #2 一 Digital Products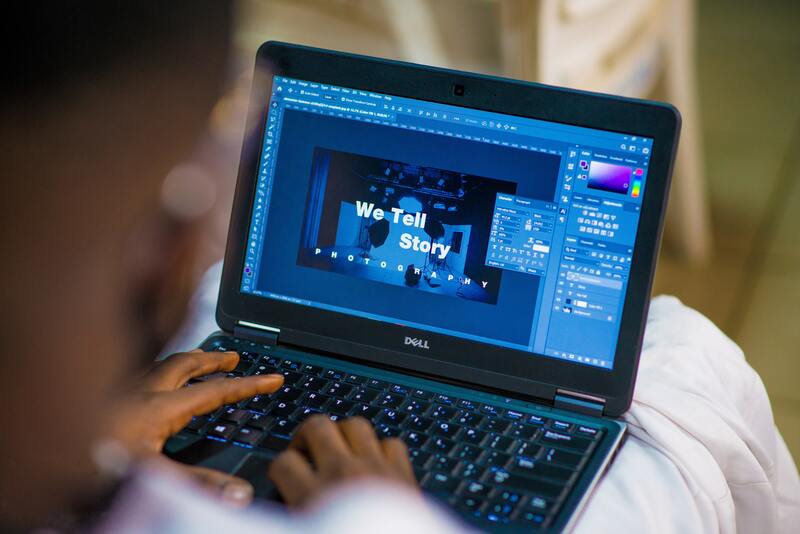 Customers purchased more digital products and services during the pandemic than ever before. And the digital products industry's market size value is expected to reach almost $2755 billion by 2026.
Popular digital products include eBooks, music, online coaching, memberships, fonts, brand kits, and stock photos.
There are many people who have created digital products and turned them into 7 figure businesses. For example, MyWifeQuitHerJob.com is a 7 figure business that sells ecommerce courses.
Here are the most profitable digital products to sell.
eBooks and Courses
Education has moved online and learning from ebooks and courses is now the norm. Online courses are a great way to package information and create a passive source of income for subject matter experts.
The main benefit of selling downloadable products is that you don't have to worry about managing physical inventory. The capital required to create eBooks and courses is extremely low, even if you outsource your content creation to a 3rd party.
Graphics and Digital Art
Graphics and digital art can be sold as stock images, design templates, fonts, resume templates, and filters.
Creating digital templates and tools requires an eye for design. But selling digital art can be a great source of income for freelancers who have the knowledge to use their graphical design skills to make a downloadable product.
Amanda, a student in my Create A Profitable Online Store Course leveraged her design skills to make millions selling digital art and cards. Listen to her interview on my podcast.
Pros And Cons Of Selling Digital Products
Pros
Low material costs: You don't need to invest in special tools to create digital products.
Passive income: Once a digital product is uploaded, it can generate passive income.
No inventory management: There is no physical inventory to manage with digital products.
Easy to sell globally: Digital products are easy to sell internationally as they are downloadable and don't need to be shipped.
Maximum profit margin: You get to keep almost 100% of what you charge as profit.
Cons
Product development takes time: Digital products require more planning and research than selling other types of crafts. It can take weeks to months to create a high-quality product.
Requires an audience: You can't rely on traditional marketing methods such tradeshows and flea markets. You must build an audience of fans to make sales.
Piracy risks: Downloadable products are susceptible to theft. You must have the right tools to protect against online piracy.
Tips For Selling Digital Products
Sell on online marketplaces: Look into online marketplaces like RedBubble, Society6, and Fine Art America, to sell digital prints. These platforms allow you to upload your designs and earn a commission on every sale. Similarly, you can display your courses on Skillshare, Udemy, and Lynda.
Learn SEO marketing: Market your digital products with content marketing and push your content to the top of the SERPs. Ranking in search can help digital products reach relevant audiences for free.
Craft #3 一 Home Decor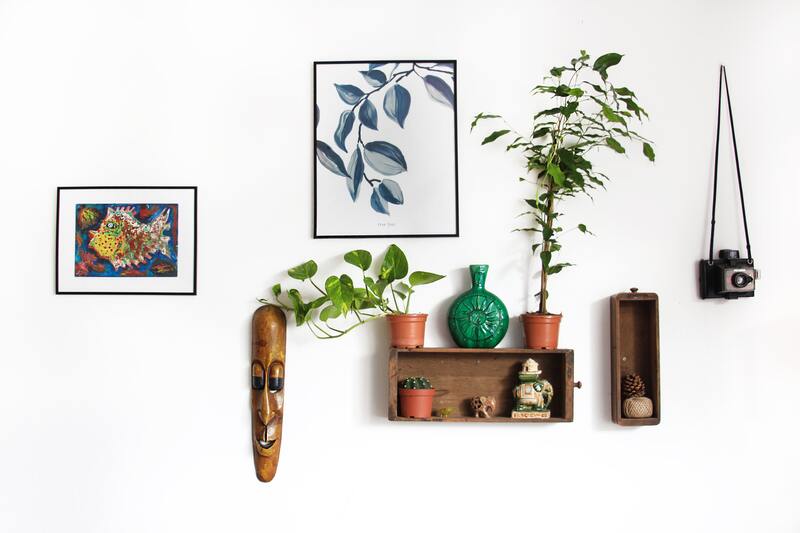 Home decor is one of the bestselling products on Amazon and Ebay because people started working from home during the global pandemic.
The home furnishing and decor industry is expected to hit the $1037 billion mark in 2023.
Home decor is an excellent craft business category for repeat sales. Products such as clocks, mirrors, photo frames, and furniture are extremely popular.
Ron Eiger started an online store selling custom designed fabric wall decals over at Sunny Decals and he made more than $1 million in revenue within a few years. Click here to listen to Ron's podcast interview.
Here are the most profitable home decor crafts to sell.
Vinyl Wall Art
Vinyl wall art and decals are a cost-effective way to decorate your walls without dealing with messy paint jobs. Decals are easy to stick and can be replaced at any time.
If you don't have a sticker printing and cutting machine, you can create your own sticker designs and outsource the printing and cutting to a third-party or print on demand company. Alternatively, you can also order vinyl wall decals in bulk from Alibaba.
Candles
Candle-making is one of the most profitable crafts to sell because candles are easy to mass-produce and the supplies are inexpensive. The startup costs are low since you can make and sell candles from your home kitchen.
Scented and decorative candles are popularly used for ceremonies and religious festivities and candles sell extremely well during the holidays and special occasions.
The only downside to selling handmade candles is that you need to be careful with shipping and packaging to avoid melting wax. As a result, you may need to pay more for insulated boxes and expedited delivery.
Pros And Cons Of Selling Home Decor Crafts
Pros
High-margin products: Most home decor products have high margins as customers are willing to pay premium prices for unique or beautiful products.
Conducive to impulse buys: Home decor crafts cover all price ranges and most customers buy more than one matching product.
Highly scalable: You can quickly scale your business as home decor products have high margins and high demand.
Cons
Highly competitive: Home decor is a hot-selling category with high competition.
Costly shipping: Shipping can be expensive if your product is oversized or fragile.
High investment: Depending on the product, selling home decor products may carry high tool costs, and craft show fees.
Big companies as competitors: IKEA and Walmart are some of the biggest players in the home decor industry. However, most consumers prefer to buy from small businesses that sell unique products.
Tips For Selling Home Decor Crafts
Independent website: Start by selling on online marketplaces like Etsy and then build a website to create a brand. Look at specialized marketplaces such as Houzz and Wayfair.
Invest in designers: Even if you're a designer, hire designers on Fiverr and Upwork to help create new designs. Having designers on staff will allow you to focus your efforts on marketing and sales.
Craft #4 一 Pet Supplies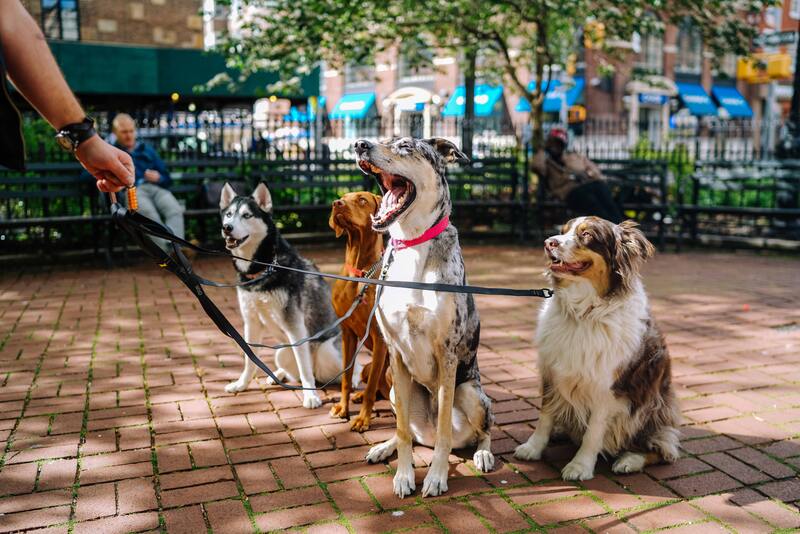 Consumers are spending more money on their pets than ever before. The market value of the pet industry is set to reach almost $323 billion by 2028.
Besides cats and dogs, people also keep reptiles, birds, horses, and fishes as their pets. Some of the most successful businesses in the pet category sell food, collars, bandanas, clothing, bow ties, beds, and furniture.
For example, Mark Cuban invested over $250k in Dog Threads, a small business that sells matching clothes for dogs and humans.
Here are the most profitable pet crafts to sell.
Collars and Bandanas
A collar is an essential item for most pets as they are used to hang IDs, licenses, and tags. In addition to collars, bandanas are often purchased as style accessories for pets.
Both collars and bandanas can be easily made at home and you can also buy them wholesale or from Alibaba. The margins on collars and bandanas are extremely high and you can offer personalization to further increase your profit.
Pet Clothing
Pet clothing is popular for special occasions like parties and birthdays. In colder parts of the world, pet owners often buy pet apparel to keep their pets warm.
Pet clothing can be highly profitable if they are custom-made or personalized.
Dog Beds and Furniture
Dog beds are a great product to sell because a single bed design can be customized with different materials and cushions.
For example, pet owners with older dogs prefer orthopedic beds with memory foam-like cushions over regular foam beds. Orthopedic beds fetch a high price that dog owners are willing to pay.
You can also sell cat furniture such as sofas, towers, perches, trees, and scratching posts. Cat furniture is easier to make than dog furniture as most cats are the same size.
Although making pet beds and furniture may require a higher upfront investment, pet furniture sells at higher margins.
Pros And Cons Of Selling Pet Crafts
Pros
High markup: Pet products have higher margins, especially when personalized.
Large audience: The number of pet owners is growing. 69% of US families have one or more pets.
Scalable: It's easy to expand into other pet product lines once you've acquired a customer.
Cons
Highly competitive: The pet industry is highly competitive. You must sell an attractive or unique design in order to make sales.
Strict regulations on food: If you're looking to make pet food, it's best to check FDA regulations on colorings, preservatives, flavors, etc.
Tips For Selling Pet Supply Crafts
Provide customizations: Personalized products such as dog tags, clothing, and furniture have great margins.
Think out-of-the-box: Since the pet industry is highly competitive, consider selling niche products such as dog birthday party kits and clothing with customized embroidery.
Build good customer relationships: Reach out to your customers personally by attending local pet industry events and keeping track of birthdays and anniversaries.
Craft #5 一 3D Printable Items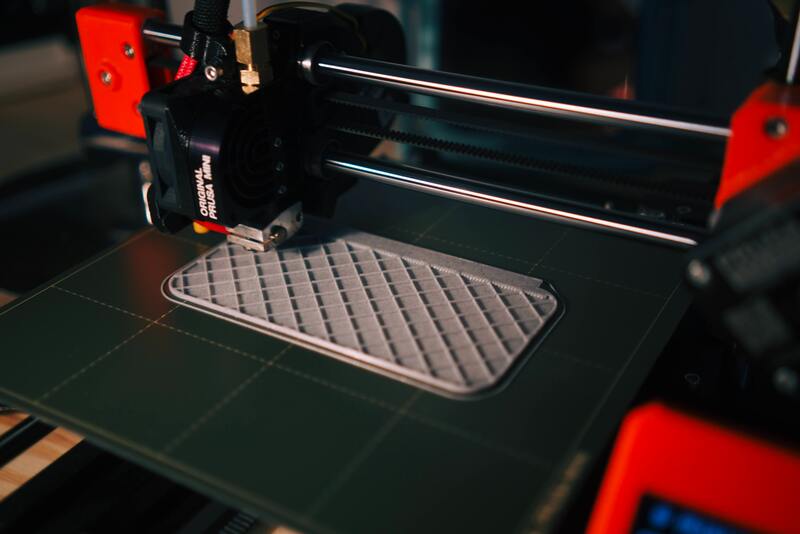 3D printing is a profitable way to sell crafts online that requires minimal labor. The global 3D printing market is projected to grow to almost $84 billion by 2029.
You can create and sell almost any product by using a 3D printer. Popular 3D printed items include home decor, toys, eyewear, and spare parts.
With 3D printing, you can also make customized products. 3D printing is widely used in the education, gaming, and cosplay market.
Here are the most profitable 3D printable items to sell.
Toys and Collectibles
Toys and collectibles are easy to create and sell at high profit margins. Fans are willing to pay hundreds to thousands of dollars to add an action figure or a toy to their collections.
The most significant advantage of selling collectibles is that they are easy to store and ship, and can be made at home. But be aware of the copyright laws. 3D printing trademarked, or proprietary designs can lead to legal issues.
Smartphone Cases
Customers buy smartphone cases to show off their style. Selling phone cases can be a lucrative business if you have a knack for design and the latest trends.
One large spool of filament, which costs between $12 to $30, can make 180 to 220 smartphone cases. As a result, phone cases are cheap to create and you can sell them for at least $15 on average.
Pros And Cons Of Selling 3D Printable Crafts
Pros
Print on demand: The best part about 3D printing is that you don't need to stock products. This helps minimize your upfront investment and the risks associated with inventory.
Minimizes waste: 3D printing reduces waste by up to 95% compared to other techniques such as CNC printing and injection molding.
Cost-effective: Other than the 3D printer, the costs to print are minimal, making it a cost-effective option for sellers.
Low competition: 3D printing is still a relatively new field, so the competition isn't as high as other categories.
Cons
Requires maintenance: The printer must be properly maintained and serviced because a dirty or malfunctioning machine can destroy the entire print.
Requires expertise: Although there are free tutorials available online, you will still need to tweak your printbeds and experiment with different temperature settings.
Takes a long time to print: A 3D printer can take anywhere between 30 minutes to 14 hours to create an object, depending on its complexity.
Requires capital to scale: 3D printers are not cheap, and product development can take hours. You will need to invest in multiple printers to produce products in bulk.
Tips For Selling 3D Printable Crafts
Find a niche: Create high-quality designs in a specific niche that are not easy for customers to develop independently.
Source your winners: Once you have a design that sells well, consider outsourcing the design to factories in China to mass produce.
Craft #6 一 Clothing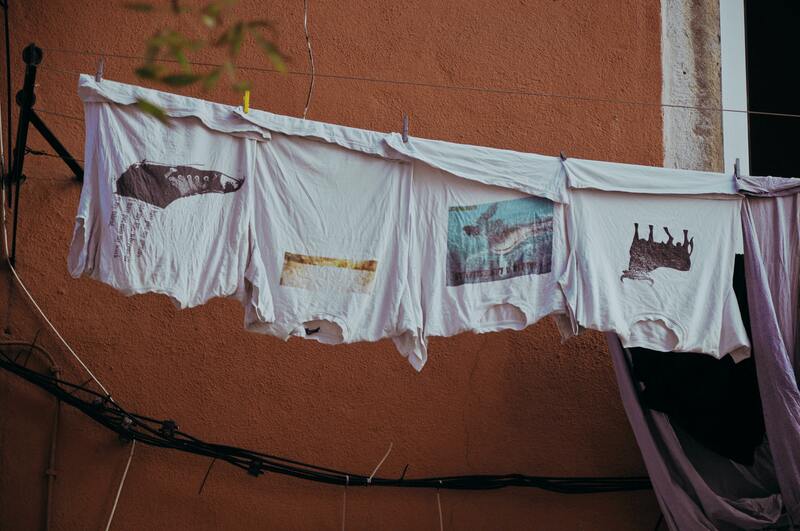 Clothing and apparel crafts are an evergreen business. Studies show that a person spends 20% of their annual income on clothing.
However, the clothing industry is highly competitive and you must sell unique designs in order to succeed.
For instance, Swoveralls makes $1.2 million a year by selling swoveralls, a combination of sweatpants and overalls.
Here are the most profitable clothing crafts to sell.
Tie-Dye Clothing
Tie-dye clothing became popular again during the pandemic and continues to be a global trend. You can buy blank apparel in bulk for cheap and create designs on demand.
The best part about tie-dye clothing is that it requires minimal supplies to make. Dhillan Bhardwaj started his tie-dye apparel business from his home and now makes $1.3 million a year.
Tie-dye is more popular with younger generations, so you should market your tie-dyed products on social media platforms like Instagram and Tik Tok.
Print on Demand
Print on demand is when you print your designs on apparel only after you receive an order. As a result, you don't have to carry inventory or invest any money upfront.
Print on demand is perfect if you want to sell t-shirts for special occasions like birthdays or anniversaries.
You can also collaborate with local brands and artists to print their designs on your merchandise. To start printing on demand, you can either lease your own printer or use a print on demand company like Printful.
Pros And Cons Of Selling Clothing
Pros
Large audience: Everyone wants and needs to buy clothing.
Highly scalable: You can expand into other clothing products and accessories such as bow ties, hair bows, and jewelry.
Easy to ship: Shipping apparel is cheap because it's light and will not break during shipment, unlike ceramics and woodwork crafts.
Cons
Inventory management: Inventory for different sizes can be unpredictable. You need to keep enough stock on hand while being careful not to overbuy.
Returns management: Apparel carries a 20%+ return rate which can eat into your profit margin.
Tips For Selling Clothing
Market on social media: Be on the lookout for the latest trends on social media and use platforms such as Instagram, Tik Tok, and Facebook to market your products. Collaborate with influencers to drive more conversions and boost customer loyalty.
Craft #7 一 Beauty Crafts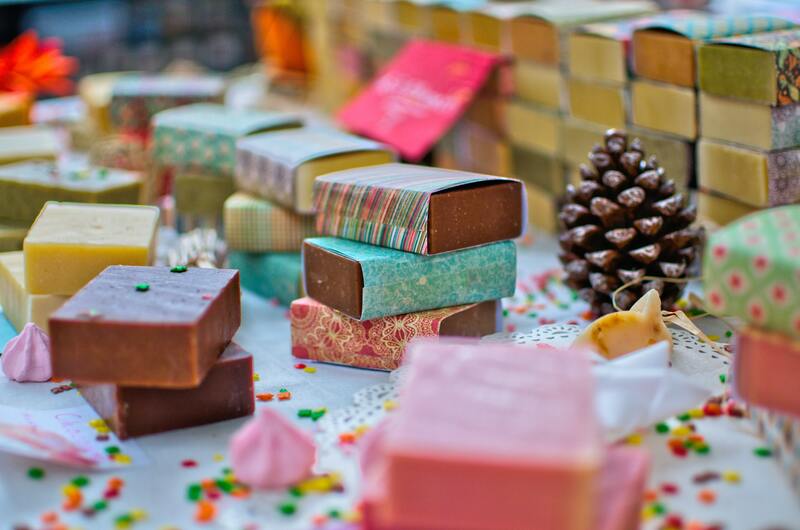 The essential oils industry was valued at $18 billion in 2020 and essential oils are only a small fraction of the overall beauty market.
The demand for aromatherapy and essential oils has grown exponentially in the past few years which has led to increased sales of beauty crafts like handmade soaps, bath bombs, and lip balms.
Little Soap Company makes $7+ million a year by selling soaps and shampoos. Kiss My Crown Essentials makes $15,000 a month selling scented soaps.
Here are the most profitable beauty crafts to sell.
Soap
Selling handmade soap is a great way to dip your toes into the beauty industry. The materials are inexpensive and can be produced in bulk.
You can create many soap variations using different scents, herbs, and shapes. Producing soap in batches will reduce labor costs and improve your profit margins. Make sure you spend as much time on your packaging as you do making your soap because package design matters!
Bath Bombs
Bath bombs are easy to make and popular among kids, teens, and women. They are also a popular gift item during the holidays.
Like soaps, bath bombs can have different scents and colors. But consumers are more likely to pay a premium for bath bombs made from high-quality essential oils.
You can also hide small toy animals inside the bath bombs to make them more appealing to kids.
Pros And Cons Of Selling Beauty Crafts
Pros
Low material costs: The ingredients for soap making can cost as little as $1 when purchased in bulk.
Competitive: Soap-making is a competitive niche but there's always room for luxury or high-quality soaps.
Easy to ship: Soap is lightweight and can be shipped at low rates.
Easy to mass produce: Soap is typically produced in batches where the supplies are melted, poured into a slab, and then cut into pieces.
Can start at home: Anybody can start a soap-making business at home as it requires very little space to manufacture and store.
Cons
Product development can take time: It takes many iterations to develop a winning formula.
Soap is saturated: Selling soap is extremely competitive and saturated.
Tips For Selling Beauty Crafts
Work on SEO: Target specific keywords; for example, use "turmeric soap" and "vegan soap" instead of using broad keywords like "face soap" or "body soap."
Get liability protection: Create an LLC to protect the business and yourself from lawsuits due to allergic reactions.
Craft #8 一 Woodworking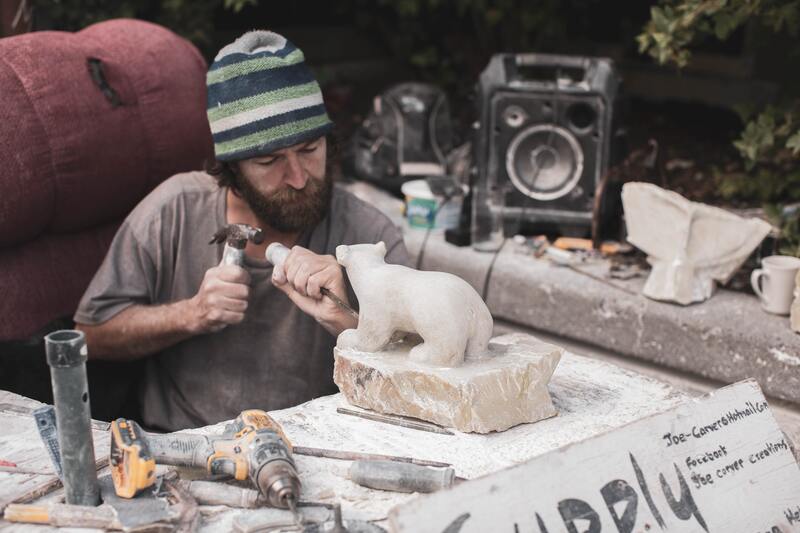 Woodworking crafts appeal to customers interested in made-to-order products. Examples include farmhouse signs, children's toys, picture frames, surfboards, and wine racks.
The global woodworking market is estimated to reach $684 billion in 2022 and is expected to grow at 8.4% each year.
If you are not a talented woodworker, you can also look into reselling or buying pieces in bulk.
Here are the most profitable woodworking crafts to sell.
Wooden Toys
Because plastic toys can have long term harmful effects on kids, wooden toys are in high demand. Wooden toys also have a longer life span and are made from all natural materials.
Educational toys such as classic wooden blocks that promote fine motor development and balance toys such as balance boards that help with agility are good examples of popular wooden gifts.
Custom Name Signs
Custom name signs have high-profit margins and are in high demand.
Examples of custom wood signs include farmhouse signs, wood cases, and jewelry cases. These products require more precision and skill to create, but they offer high margins.
Pros And Cons Of Selling Wood Crafts
Pros
Highly profitable: Woodworking is one of the most challenging skills to learn. As a result, experienced woodworkers can sell their craft at high-profit margins.
Attracts high-end clients: Wood is a versatile and robust material and is visually appealing. Products made from wood generally sell at a premium and attract higher end customers.
Cons
Requires expertise: Woodworking requires specialized tools and expertise which can only be acquired through experience and training.
Can't mass produce: Woodworking products generally can not be easily mass-produced.
High startup costs: Woodworking requires specialized tools that are expensive. You also need a separate workshop to create your products.
Expensive to ship: Wood is a strong and heavy material. As a result, wood products are generally expensive to ship.
Tips For Selling Wood Crafts
Find a niche: Pick a subcategory like children's toys or yard furniture and promote your products on community platforms like Reddit and Facebook groups.
Price your products higher: Make sure you factor in the cost of your time and labor when pricing your wooden products.
Craft #9 一 Ceramics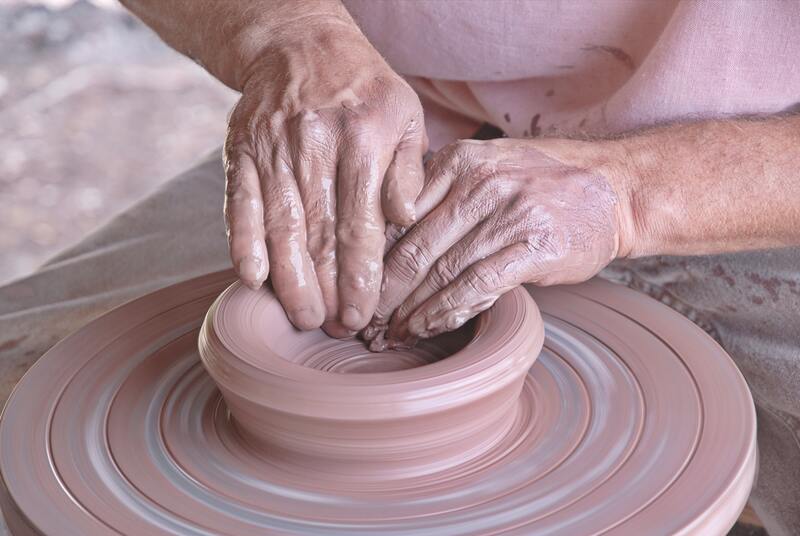 Selling ceramic crafts is a niche business that requires expertise with clay based products such as plates, tiles, pots, fruit bowls, mugs, and vases.
Many people took up pottery as a craft during the pandemic to take a break from the digital world. As a result, pottery experienced record sales which have yet to slow down.
Joel, a student in my Create A Profitable Online Store Course, sells his own pottery online and makes a mid 6 figure income with his craft. Click here to listen to his podcast episode.
Here are the most profitable ceramic crafts to sell.
Pots
The plant and flower industry grew tremendously during the pandemic. People turned to plants as an escape from the reality of lockdowns and the plant industry has yet to slow down.
Pots are easy to make and come in various shapes and sizes. They also make great gifts for birthdays, anniversaries, and festivities.
Your profit margins on pots can vary significantly, depending on the color, texture, design, and overall quality of your work.
Tile coasters
Although tile coasters aren't as hot as flower pots, you can sell them at high margins. Tile coasters are in high demand from consumers who love handmade goods.
The main benefit from selling handmade coasters is that they are easy to produce in bulk. Sellers can also add personal messages at a significant markup.
Pros And Cons Of Selling Ceramic Crafts
Pros
No shortage of customers: Like woodworking, ceramic crafts attract well-to-do consumers who appreciate the art of pottery.
Low competition: Producing ceramics is labor-intensive and requires skill. There are not very many experienced potters selling their own custom goods.
Cons
High barrier to entry: Not only does making and selling pottery require skill, but you also need to build an audience in order to be successful.
Requires equipment and space: You need to have access to an oven or a furnace at home to bake your ceramic products. Alternatively, you can rent a kiln at your local pottery shop.
Difficult to ship: Ceramic products are fragile and not easy to pack. You need to charge extra to cover unexpected returns due to breakage.
Tips For Selling Ceramic Crafts
Put yourself out there: Florian Gadsby, a Youtuber and a ceramicist, has almost 1 million followers. He also has an online shop where he sells mugs, vases, and plates.
Give away your handmade pottery to influencers: If you can convince an influencer to promote your pottery, you can make a lot of money.
Craft #10 一 Planners and Organizers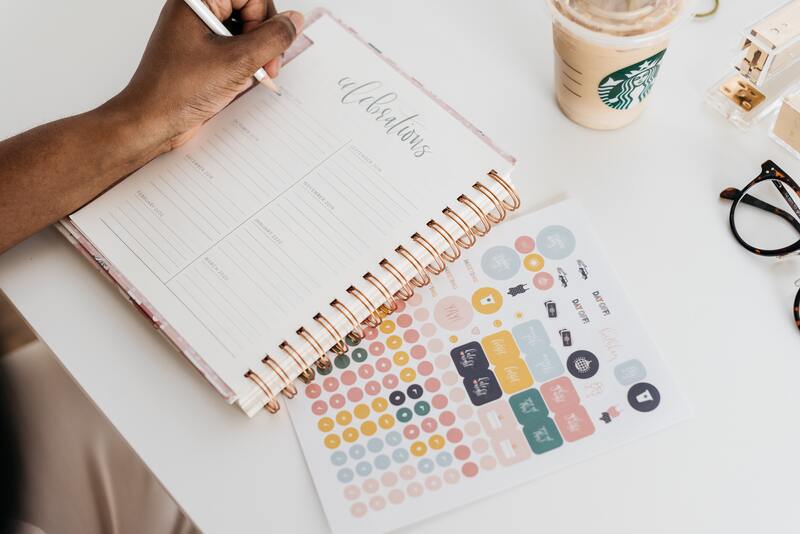 Selling planners and organizers is a high margin business that appeals to the masses. Kids love playing with stickers while adults use diaries, calendars, and labels to schedule their work.
PlannerKate, one of the top 10 Etsy best-sellers, makes $1.2 million per year by selling stickers and planners.
Here are the most profitable planners and organizers to sell.
Diaries
Diaries are used by professionals to record personal thoughts and day-to-day events.
By creating your own unique diary designs, you can produce your diaries in bulk by outsourcing manufacturing to a China wholesale supplier.
Calendars and Stickers
Calendars are stickers are high margin crafts that appeal to adults and kids alike.
Calendars and stickers can be easily be produced in bulk at low prices and inexpensively shipped anywhere in world because they are lightweight and small in size.
Pros And Cons Of Selling Planners And Organizers
Pros
Can be digitally sold: Planner templates and sticker art can also be sold online as downloadable products.
Cheap to start: Paper products aren't expensive and the supplies are easy to obtain.
You can also have your calendars and planners printed on demand.
Easy to produce: Planners and stickers can easily be mass produced in China at low prices.
Easy to ship: Paper products are lightweight and easily fit in a small carton which makes them cheap and easy to ship.
Cons
Competitive: Selling planners and organizers is extremely competitive and saturated. In order to succeed, you must build an audience.
Can go out of date: Calendars and planners can quickly go out of date if not quickly sold.
Tips For Selling Planners And Organizers
Sell on marketplaces: Increase brand visibility by selling on online channels such as Etsy, Facebook, and Instagram.
Post content on social media: TikTok and YouTube are your best social media channels for promotion.
Most Profitable Crafts by Industry
Industry #1 一 Wedding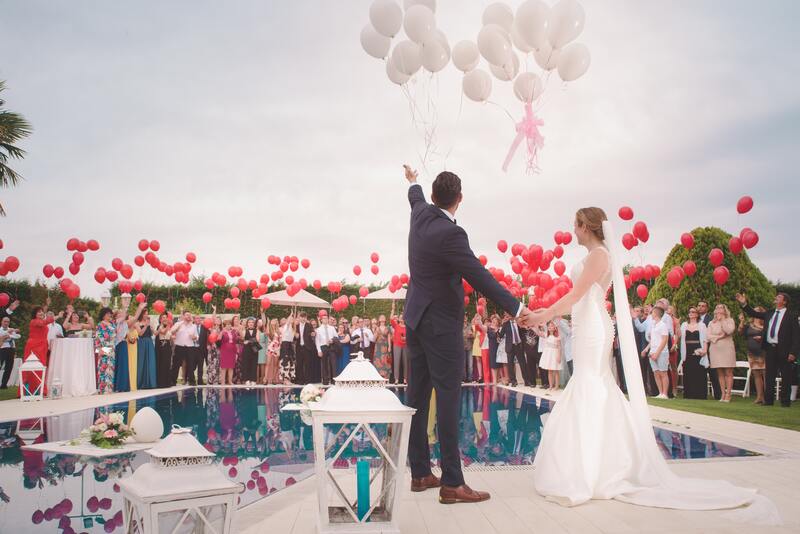 The wedding industry is a huge market. So much so that a couple spends $34,000 on average on their wedding, according to The Knot.
There are several ways businesses can profit from helping a couple plan their wedding day. For example, Bumblebee Linens makes 7 figures per year selling personalized wedding handkerchiefs.
The beauty of the wedding industry is that customers are price insensitive and willing to pay a premium for custom products.
However, you should be aware that the wedding industry is seasonal. Peak wedding season usually starts in May and lasts until September.
Industry #2 一Pets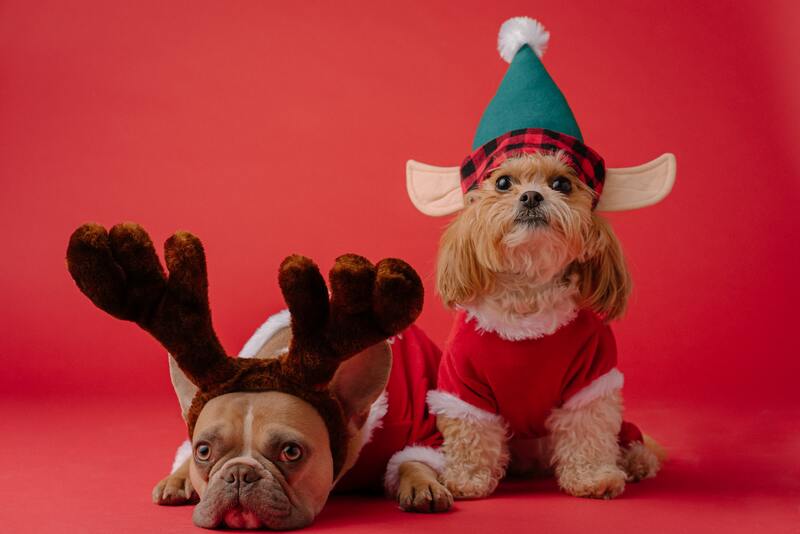 The pet industry is over 100 billion dollars in the US alone. Americans love their pets so much that almost 50% of pet owners buy Christmas gifts for their pets.
Common ways to make money in the pet industry include starting a grooming business, and selling handmade toys, food, treats, and other supplies.
There's always room for unique ideas. For example, Frenchie Shop has made $150,000+ in revenue selling garments for French Bulldogs.
Kathy Vegh Hughe made $2 million from a boutique chicken coop company called Cutest Coops.
You can also sell custom beds for cats and dogs, pet portraits, and tag engraving.
Once you've done your research and created a prototype, post your work on social media. Animals are photogenic and naturally gifted content creators.
Industry #3 一Pregnancy and Baby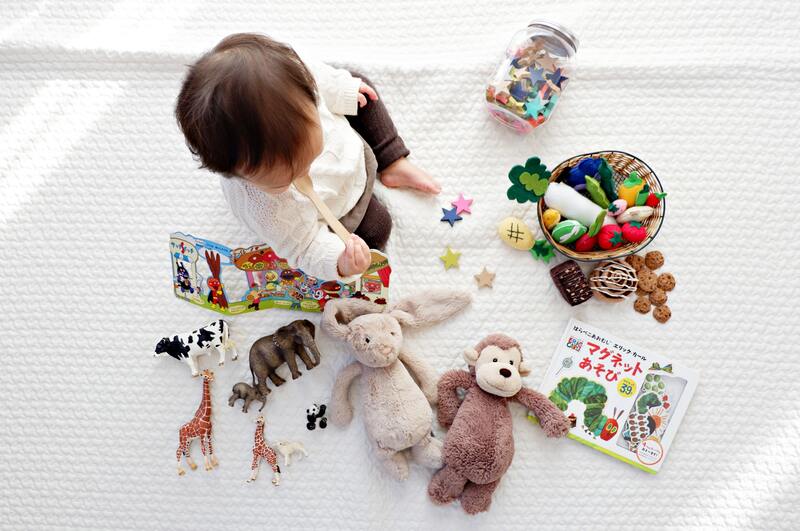 The mother and child market is expected to cross $1.79 billion by 2030.
Pregnancy products include skincare, apparel, announcement kits, and gifts. You can also sell baby products like toys, clothing, diapers, mats, bedding, furniture, and more.
Baby accessories and clothes are one of the most profitable products to sell online.
Bumblebee Linens, a US-based company that makes and sells mother daughter aprons, has been featured on CNBC.
Nested Bean, another business in the same industry that sells light-weighted swaddles, made $1+ million in sales.
The pregnancy and baby industry is competitive. However, you can differentiate yourself by creating unique products that cater to a specific type of parent.
Industry #4 一Holidays And Special Occasions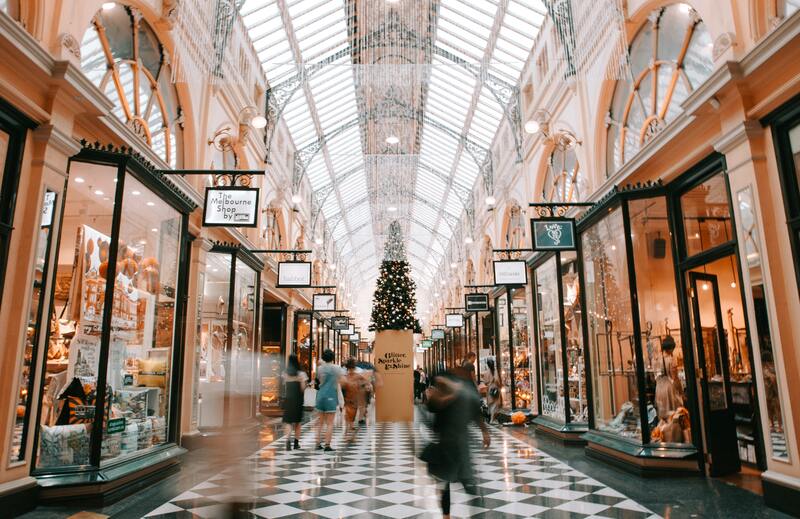 With $777+ billion in sales in the US alone, Christmas is the most popular holiday in the world. Other lucrative holidays include Labor Day, Mother's Day, and Valentine's Day.
Products such as candles, gift boxes, jewelry, blankets, ornaments, and other holiday decor and custom gifts sell extremely well during the holiday season.
Holiday-themed businesses can make a lot of money. For example, Tipsy Elves, a holiday-themed clothing company known for selling ugly sweaters, made more than $70 million in 2020.
While managing inventory can be stressful, shoppers are much more willing to open up their wallets on special occasions.
Industry #5 一Self Care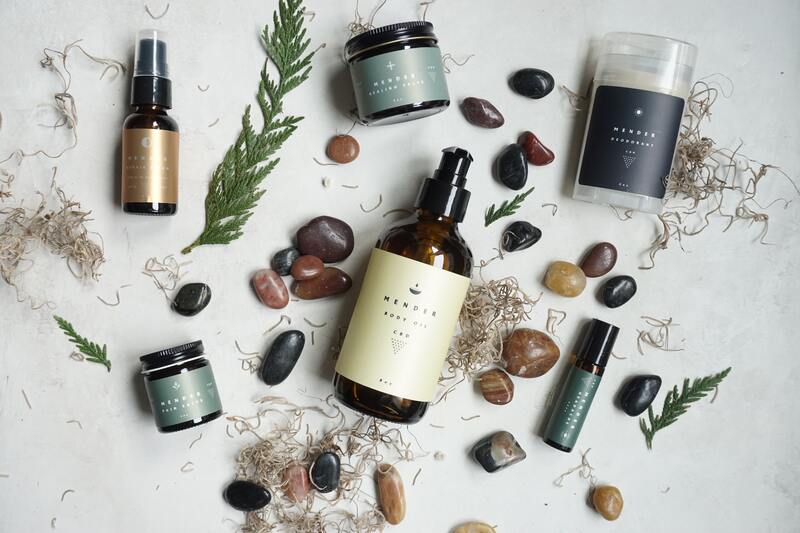 Selling crafts for self care is a growing industry worldwide.
Self care products focus on you and help you actively manage day-to-day issues to reduce stress and improve mental and physical well-being.
Examples of self care products include candles, essential oils, organic wear, soaps and salts, natural skincare products, and CBD products.
The self care industry is extremely profitable because 50% of Gen Zers, 44% of millennials, and 57% of baby boomers practice self care.
For example, Jazmin, the founder of Blk Sunflower, made $300,000 in 18 months by selling candles that reduce stress.
Ways to Make Your Craft Business More Profitable
Craft businesses are hard to scale because you have to make each product yourself. As a result, to increase your profits, you must streamline your processes and workflows.
Consider delegating out the busy work so you can focus on marketing and sales or outsource production to a factory or manufacturer.
You can also lower your product costs by buying material in bulk from Asia and creating your products in batches.
To increase your sales, you MUST build an audience. Research your target audience to find the best platform to market your products.
For example, if your target market is millennial women, put more effort on Pinterest. If your audience is Gen Z or younger, market your products on Tik Tok.
Selling on online marketplaces like Etsy is a good place to start for small businesses. But make sure you build an email list and brand by directing your loyal customers to your own website.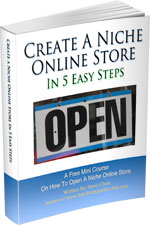 Ready To Get Serious About Starting An Online Business?
If you are really considering starting your own online business, then you have to check out my free mini course on How To Create A Niche Online Store In 5 Easy Steps.
In this 6 day mini course, I reveal the steps that my wife and I took to earn 100 thousand dollars in the span of just a year. Best of all, it's free and you'll receive weekly ecommerce tips and strategies!
Note: This post above may contain affiliate links, which means that I may receive a commission if you make a purchase when clicking a link. Please consult our privacy policy for more information.
Related Posts In How To Find Products To Sell
About Steve Chou

Steve Chou is a highly recognized influencer in the ecommerce space and has taught thousands of students how to effectively sell physical products online over at ProfitableOnlineStore.com. 

His blog, MyWifeQuitHerJob.com, has been featured in Forbes, Inc, The New York Times,  Entrepreneur and MSNBC.  

He's also a contributing author for BigCommerce, Klaviyo, ManyChat, Printful, Privy, CXL, Ecommerce Fuel, GlockApps, Privy, Social Media Examiner, Web Designer Depot, Sumo and other leading business publications.

In addition, he runs a popular ecommerce podcast, My Wife Quit Her Job, which is a top 25 marketing show on all of Apple Podcasts. 

To stay up to date with all of the latest ecommerce trends, Steve runs a 7 figure ecommerce store, BumblebeeLinens.com, with his wife and puts on an annual ecommerce conference called The Sellers Summit.  

Steve carries both a bachelors and a masters degree in electrical engineering from Stanford University. Despite majoring in electrical engineering, he spent a good portion of his graduate education studying entrepreneurship and the mechanics of running small businesses.