As the world's largest online business-to-business trading platform, Alibaba has helped many businesses connect with suppliers and customers around the world. But it's not the only option out there and there are many Alibaba alternatives.
In fact, many Chinese suppliers can not be found on Alibaba and you're severely limiting your options by relying on Alibaba for all of your product sourcing needs.
For example, every wholesale supplier that we use for our 7 figure online handkerchief store is NOT on Alibaba.
The main benefit of Alibaba is that you can quickly access thousands of suppliers and products with a simple search.
The Alibaba interface is intuitive, easy to use and you can get full audit reports on any factory on the platform.
In addition, Alibaba provides a service called "Trade Assurance" which insures that any transactions made on Alibaba are secure and protected from fraud.
But the main disadvantage of Alibaba is that everyone buys from Alibaba. The best suppliers are often NOT on Alibaba because they already have an established customer base and don't want to deal with random inquiries.
In addition, Alibaba is flooded with middlemen and trading companies so you have to sort through a sea of suppliers before you find a good one.
To expand your wholesale supplier search, here are 17 Alibaba alternatives that are as good or better.
Get My Free Mini Course On How To Start A Successful Ecommerce Store
Are you interested in creating a strong, defensible brand for your products? If so, I put together a comprehensive package of resources that will help you launch your own online store from complete scratch. Be sure to grab it before you leave!
Alibaba Alternative #1: Global Sources

GlobalSources.com is a leading online Chinese supplier directory that connects buyers with suppliers all over the world.
With over 1.5 million suppliers, Global Sources is considered one of Alibaba's main competitors that specializes in electronics and accessories.
Overall, the suppliers on Global Sources tend to be more established and higher quality than Alibaba. As a result, the minimum order quantities will often be higher.
In addition to their supplier directory, Global Sources also offers a wide range of value-added services, such as product sourcing, market research, and logistics, to help buyers get the most out of their sourcing experience.
Twice a year, they also run the Global Sources Summit which is one of the best sourcing tradeshows in the world next to the Canton Fair.
Global Sources Pros
2nd largest supplier directory next to Alibaba
Quick and easy way to find suppliers online
Higher quality suppliers compared to Alibaba
Better suppliers for electronics than Alibaba
Global Sources holds their own supplier tradeshow in Hong Kong
Global Sources Summit conference is a must attend
Global Sources Cons
Minimum order quantities are higher than Alibaba on average
Global Sources is smaller than Alibaba
Alibaba Alternative #2: Canton Fair

The Canton Fair, held in Guangzhou, China, is one of the largest trade shows in the world for businesses looking to source products from China.
The fair is split into three phases, with each phase featuring a different range of products. Phase 1 is electronics and machinery, phase 2 is building materials and home furnishings, and phase 3 is gifts and toys.
Going to the Canton Fair is my favorite way to find China wholesale suppliers because…
You can touch and see actual product samples
You can meet the factories face to face
You can find factories not on Alibaba
You will work with real factories and not middlemen
The Canton Fair attracts hundreds of thousands of visitors from all over the world, and is a great opportunity to see the latest products and trends from China.
It's also an excellent way to meet potential suppliers and manufacturers directly and negotiate deals.
Canton Fair Pros
Meet hundreds of factories in the span of a week
See and touch actual product samples
Find factories not on Alibaba
Negotiate and close deals on the spot
Canton Fair Cons
Must travel to China
Hotel and airfare can be expensive
Alibaba Alternative #3: Import Database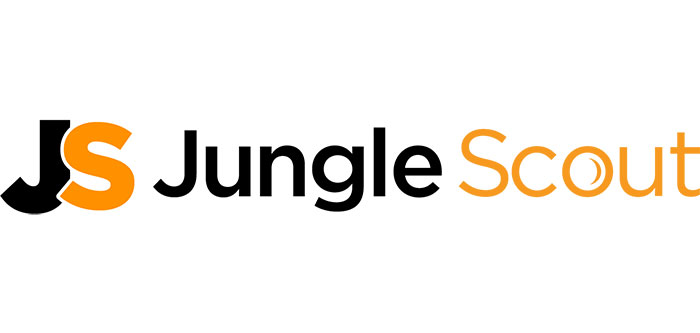 Every sea shipment into the United States is documented on the US import records and you can browse these records to find out the exact factories that any company uses.
The Jungle Scout Supplier Database is a tool that allows you search the import records to see…
What any company is importing into the US and in what quantities.
The exact factories that are being used.
How often any company imports by sea.
Here's a demo of how to use Jungle Scout to find the suppliers that your competition is using.
Click here to sign up for Jungle Scout and save 30%
Import Database Pros
Easy to find your competitor's factories
Can approximate the sales volume for any company
Can get product ideas by seeing what other companies are importing
Import Database Cons
Tools to access the database cost money
Factories may not be willing to work with you
Companies can hide their information from the public record
Alibaba Alternative #4: China Sourcing Agent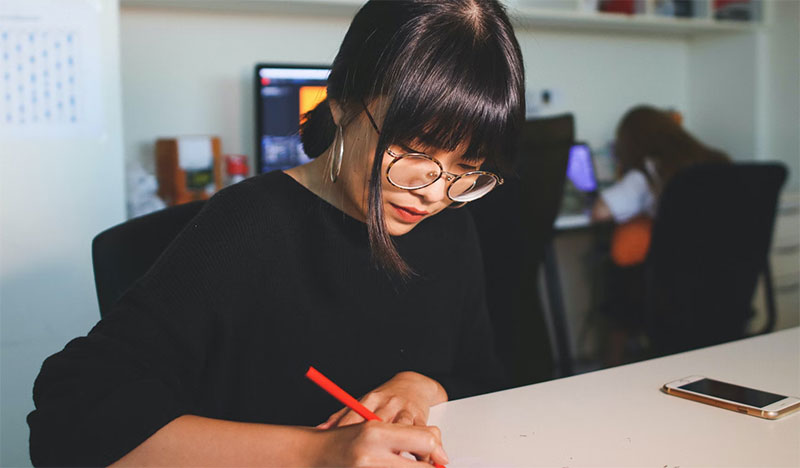 A China sourcing agent is a consultant that connects you with factories in China to produce your products. They typically live in China and help you locate manufacturers that can not be found on Alibaba.
A good China sourcing agent will have a strong network of trusted factories, freight forwarders and inspection companies to make your product sourcing experience simple and easy.
For example, they will…
Pre-screen factories for quality
Negotiate on your behalf
Communicate with factories in fluent Chinese
Help with quality control
Find low cost freight forwarders to deliver your products.
Depending on the agent or service, a China sourcing agent typically charges 5% of your cost of goods.
China Sourcing Agent Pros
Find pre-vetted companies without doing any work
Find factories not on Alibaba
Negotiate better pricing
Have a trusted person on the ground in China
China Sourcing Agent Cons
Costs money
You can not bypass the agent and work with the factory directly
Possible backdoor deals between the agent and factory
Alibaba Alternative #5: Made-in-China

Made-In-China.com is an online directory that connects Chinese manufacturers and suppliers with international buyers. The Made In China site offers a wide range of products, from electronics and machinery to clothing and home décor.
Buyers can browse through a huge catalog of over 40 million products, request quotes, and place orders directly with suppliers. Made In China also offers a number of value-added services, such as quality control and logistics assistance.
Compared to Alibaba and Global Sources, Made In China is the 3rd largest B2B platform in China. However, they offer more industrial and construction based products than any other supplier directory.
All of the suppliers on Made In China are verified for quality and you can view a full supplier audit report to get more information about every vendor.
Made In China Pros
3rd largest supplier directory next to Alibaba
Quick and easy way to find suppliers online
Largest directory of industrial and construction based suppliers in the China
Made In China Cons
Made In China is smaller than Alibaba
Made In China suppliers tend to be more expensive than Alibaba
Alibaba Alternative #6: ThomasNet

ThomasNet is an online resource for finding and connecting with manufacturers and suppliers in the United States.
Their website includes a search engine that allows users to search for specific products and services, as well as a directory of manufacturers, suppliers, and distributors.
ThomasNet also includes a forum where users can ask questions and share information about their experiences with various suppliers.
To find suppliers on ThomasNet, simply enter your product into the search bar. You can search by keyword, product type, or company name. You can also narrow your results by location, industry, or certified suppliers.
Overall, ThomasNet is a great way to find factories in the US.
ThomasNet Pros
Easily find factories in the United States
Interact with other sellers on the forum
Fast turnaround times with US suppliers
No language barrier
ThomasNet Cons
Prices are more expensive than China
ThomasNet is significantly smaller than Alibaba
Alibaba Alternative #7: AliExpress

AliExpress is an online marketplace owned by the Alibaba Group that sells Chinese products direct to consumers all over the world.
AliExpress is known as the Ebay of China and offers a huge variety of products at extremely low prices.
There are no minimum order quantities and you can use AliExpress products to quickly test products for sale in your online store.
The main downside of AliExpress is that you won't find factories and wholesale suppliers on the AliExpress marketplace. Unlike Alibaba, AliExpress caters to retail buyers and consumers so there are very few manufacturers on the platform.
However, many online store owners dropship from AliExpress because their prices are significantly lower than the US and EU.
For more information, read this post on Alibaba vs AliExpress.
AliExpress Pros
No minimum order quantities on products
Buyer protection program insures all purchases
Great for dropshipping
Huge variety of products to choose from
Cheap shipping
AliExpress Cons
Alibaba Alternative #8: DHGate

DHate is an online marketplace that connects Chinese manufacturers and wholesalers with buyers from around the world. Dhgate offers a wide range of products, including electronics, clothing, shoes, and more.
Unlike Alibaba, the majority of sellers on DHGate are individual businesses and not factories. As a result, DHGate is not good for finding private label suppliers.
However, DHGate is a great place to source a variety of products at low minimum order quantities to test the market.
DHGate Pros
Low minimum order quantities on products
Buyer protection program insures all purchases
End to end tracking for shipments
Large variety of products
DHGate Cons
Quality control is poor
Merchandise is cheap
Alibaba Alternative #9: TradeKey

Tradekey is a business-to-business marketplace that connects Chinese companies with international buyers and suppliers.
Founded in 2006, TradeKey has over 9.6 million members from 225 countries. They offer a suite of tools and services to help businesses find and connect with international buyers and suppliers, including product and company directories, trade leads, and a secure messaging system.
They also offer a range of value-added services, such as market research, trade show promotion, and web design and development.
TradeKey Pros
Quick and easy way to find suppliers online
Large directory of Chinese sellers
TradeKey Cons
TradeKey is significantly smaller than Alibaba
TradeKey's website looks like it was designed in the 90's
Alibaba Alternative #10: EC21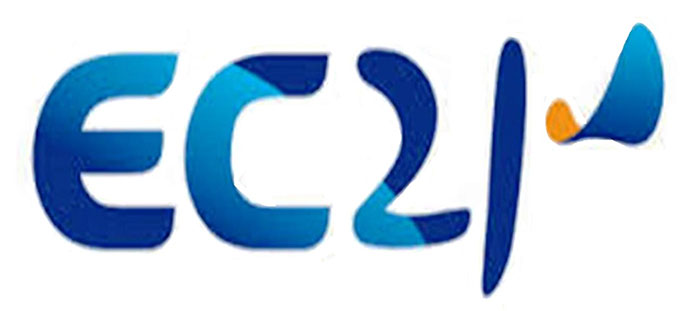 EC21 is a leading global B2B marketplace connecting buyers with suppliers all over the world with over 2.5 million registered users from 190 countries.
They offer a wide range of product categories including chemicals, electronics, food & beverages, health & beauty, minerals & metallurgy, and packaging & paper.
On the EC21 website, you can post trade leads, buying requests, and view supplier company profiles.
Buyers can find products by using the search bar, browsing through product categories, or by creating a "buyer request". You can also find suppliers by searching through the supplier directory or attending one of EC21's many trade shows.
EC21 is open to all companies looking for suppliers and the website is free to use.
EC21 Pros
Quick and easy way to find suppliers online
Large directory of Chinese sellers
Can post buying requests and have sellers respond
EC21 Cons
EC21 is significantly smaller than Alibaba
No vetting process for sellers
Alibaba Alternative #11: Yiwugo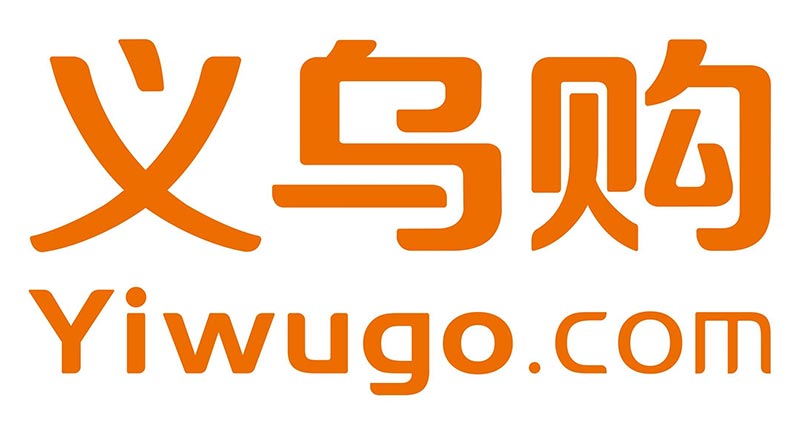 Yiwugo is the official supplier directory of the Yiwu market, the world's largest small commodities market, located in Yiwu, Zhejiang, China.
More than 1.8 million different products are sold in the Yiwu market which is divided into five districts with over 10,000 shops generating over $5M in transactions per day.
The Yiwu market was established in the 1980s, and has become a major hub for small commodity trade in China. It is a major destination for domestic and foreign buyers, and is known for its low prices and wide variety of goods.
The market is open all year round, and is busiest during the Chinese New Year and Autumn Fair periods.
Yiwugo specializes in jewelry, toys, clothing, shoes, bags and other products that carry a low dollar value (Think Dollar Store) . The minimum order quantity is low at ~10 pieces and you are responsible for shipping and negotiating with suppliers.
Yiwu Pros
Quick and easy way to find suppliers online
Directory of 10,000+ Chinese sellers
Yiwu Cons
Yiwu is significantly smaller than Alibaba
No vetting process for sellers
Products are cheap and poor quality
Small variety of products
Alibaba Alternative #12: 1688.com

1688.com is an online supplier directory owned by the Alibaba Group that caters to Chinese businesses. In fact, 1688.com is nearly identical to Alibaba.com, but targeted towards Chinese customers.
The site offers a wide range of products, including electronics, machinery, apparel, and more. Everything on 1688.com is in Chinese so you'll need the help of a translator or Google Translate to understand the website.
Overall, 1688.com is a clone of Alibaba except in Chinese and you'll find many of the same products and suppliers on the platform. But be careful when using 1688.com because the standards of quality are lower in China compared to the US and EU.
Many suppliers on 1688.com are also not accustomed to exporting products to foreign countries.
1688.com Pros
Quick and easy way to find suppliers online
Huge directory of Chinese sellers
Lower prices than Alibaba
1688.com Cons
Website is in Chinese
Products are lower quality
Suppliers not used to exporting to the US
Alibaba Alternative #13: Chinabrands

Chinabrands is a leading global drop shipping supplier from China and a light bulk wholesaler for businesses of all sizes.
Chinabrands sources its products from a network of reliable suppliers and employs a team of professional buyers who negotiate the best possible prices.
Because Chinabrands is a dropshipper, they ship merchandise directly to your end customers with your logo which means you don't have to invest in stock.
Overall, Chinabrands offers over a million products across different categories which include apparel, jewelry, home goods and auto parts.
Chinabrands Pros
No minimum order quantities on products
Best Chinese supplier for dropshipping
Large variety of products
Cheap shipping
Some products can be customized
Chinabrands Cons
Shipping from China is slow
Merchandise is unbranded and can be poor quality

Chinavasion is a wholesale marketplace that specializes in selling Chinese-made electronics and other consumer goods to international markets.
The company was founded in 2004 with the goal of providing quality goods at competitive prices, and today it offers a wide range of electronic products such as cell phones, tablets, computer accessories, home appliances, and more.
Products can be purchased directly from the Chinavasion website and there is no minimum order. They also carry famous Chinese brands like Huawei and Xiaomi.
Chinavasion Pros
No minimum order quantities
Large variety of electronic products with real Chinese brands
1 year warranty on products
Chinavasion Cons
Shipping is expensive
Quality can be poor
Alibaba Alternative #15: Banggood

Banggood is an online wholesale supplier that offers a wide variety of gadgets and electronics at competitive prices.
Unlike Alibaba and AliExpress, there are no 3rd party sellers on their platform. Instead, Banggood does all of their own product sourcing and quality control in house.
As a result, the electronics on Banggood tend to be of higher quality than other marketplaces.
Banggood Pros
No minimum order quantities
Large variety of electronic products
Products are higher quality than other Chinese vendors
30 day refund policy
Banggood Cons
Shipping is slow and expensive
Alibaba Alternative #16: Gearbest

Gearbest is a Chinese wholesale supplier that specializes in selling electronics, appliances and gadgets.
On their website, you'll find a wide range of products, including smartphones, tablets, laptops, and other electronics.
But unlike Alibaba, you'll find name brand electronic merchandise from top Asian companies like Samsung, Lenovo, Xiaomi and Huawei.
Gearbest Pros
No minimum order quantities
Large variety of electronic products
Name brand electronic merchandise
Gearbest Cons
Shipping is slow
Poor customer service
Alibaba Alternative #17: Google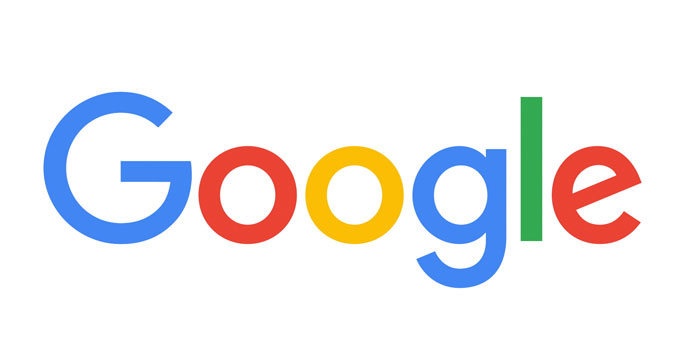 There are a few different ways that you can find suppliers by using Google.
The simplest way is to type in what you are looking for into the search engine followed by the word "supplier" or "private label".
For example, if you need a supplier for your restaurant, you can type in "restaurant supplier" or "food supplier." This should give you a good starting point for your search.
To further refine your search, you'll want to click on the "Advanced search" link at the bottom of the main Google search page. This will allow you to search for websites that are specifically related to your topic.
For example, you can search for websites that are about "suppliers" or "restaurants."
Most factories on Google have poor outdated websites so the best way to make contact is through email, phone or chat.
Google Pros
Quickly find suppliers all over the world
Some suppliers may not be on Alibaba
Google Cons
Most factories do not have a website
Suppliers on Google are not vetted in any way
There's More Out There Than Alibaba
While Alibaba is a great place to source products for sale, it's not the only place to look. And in many cases, it's not even the best place.
The biggest downside of using Alibaba is that everyone uses Alibaba.
By going down the road less traveled and using the sourcing methods in this post, you can find suppliers that no one else is using which will give you a competitive advantage.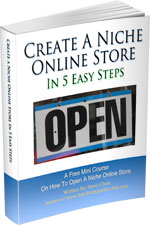 Ready To Get Serious About Starting An Online Business?
If you are really considering starting your own online business, then you have to check out my free mini course on How To Create A Niche Online Store In 5 Easy Steps.
In this 6 day mini course, I reveal the steps that my wife and I took to earn 100 thousand dollars in the span of just a year. Best of all, it's free and you'll receive weekly ecommerce tips and strategies!
Note: This post above may contain affiliate links, which means that I may receive a commission if you make a purchase when clicking a link. Please consult our privacy policy for more information.
Related Posts In How To Find Products To Sell
About Steve Chou

Steve Chou is a highly recognized influencer in the ecommerce space and has taught thousands of students how to effectively sell physical products online over at ProfitableOnlineStore.com. 

His blog, MyWifeQuitHerJob.com, has been featured in Forbes, Inc, The New York Times,  Entrepreneur and MSNBC.  

He's also a contributing author for BigCommerce, Klaviyo, ManyChat, Printful, Privy, CXL, Ecommerce Fuel, GlockApps, Privy, Social Media Examiner, Web Designer Depot, Sumo and other leading business publications.

In addition, he runs a popular ecommerce podcast, My Wife Quit Her Job, which is a top 25 marketing show on all of Apple Podcasts. 

To stay up to date with all of the latest ecommerce trends, Steve runs a 7 figure ecommerce store, BumblebeeLinens.com, with his wife and puts on an annual ecommerce conference called The Sellers Summit.  

Steve carries both a bachelors and a masters degree in electrical engineering from Stanford University. Despite majoring in electrical engineering, he spent a good portion of his graduate education studying entrepreneurship and the mechanics of running small businesses.