Are you looking to sell private label products online? Are you having problems finding reliable suppliers in China? If so, then using a China sourcing agent can save you both money and time.
A sourcing agent is a specialist that connects you with factories in China to produce your products. They can also help you with…
Packaging your products
Shipping your products
Quality control
Price negotiation
A good sourcing agent typically lives in China and acts as your trusted advisor on the ground. They'll help you locate manufacturers that you can not find on directories like Alibaba or Global Sources.
They also have a strong network of trusted factories, freight forwarders and inspection companies for your review. This post covers the pros and cons of using a China sourcing agent and whether they are worth the money.
Get My Free Mini Course On How To Start A Successful Ecommerce Store
Are you interested in creating a strong, defensible brand for your products? If so, I put together a comprehensive package of resources that will help you launch your own online store from complete scratch. Be sure to grab it before you leave!
How To Source From China
When it comes to importing products from China, there are 6 basic steps you must follow.
You must know exactly what product you want to sell.
You must identify a Chinese supplier that can manufacture your products.
You must work with your supplier to create a golden sample.
You must negotiate with your supplier on costs for your first bulk order.
You must hire an inspector for quality control.
You must manage the shipping logistics to your warehouse.
Once you've found a reliable supplier, managing all of the above is relatively straightforward. But when you are first starting out, it can be intimidating to source your first product from China.
Your Options When Sourcing From China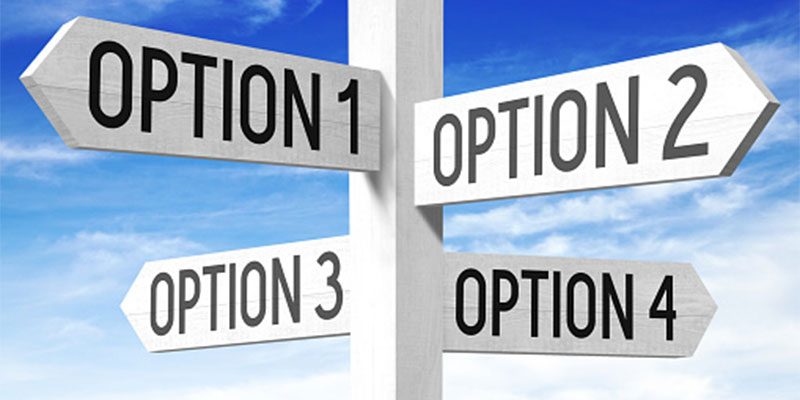 Overall, there are 4 main ways to source private label products from China. Here are your options.
Option #1: Find Your Own Suppliers With Directories And Tradeshows
Finding your own wholesale suppliers is by far the cheapest way to source products from China.
Using a directory like Alibaba or Global Sources, you can quickly and easily find factories to manufacture the products you want to sell.
In addition, you can use the Jungle Scout supplier database to find out which factories your competitors are using.
Here's how it works. Every shipment that arrives to the US by sea is documented on the public record.
The Jungle Scout supplier database allows you to browse these records to find suppliers for any brand.
Here's a video that demonstrates how to use this tool.
Click Here To Save 30% on The Jungle Scout Supplier Database
Finally, if you are willing to travel, attending the Canton Fair is a great way to meet thousands of suppliers in person all in the same place.
While finding your own suppliers is convenient and inexpensive, you have to know what you are doing.
For example, you must learn how to approach a supplier and negotiate the lowest price. You must learn how to perform quality control and import products from China.
You must learn how to manage your own supply chain.
Option #2: Hire A Sourcing Agent
A sourcing agent is an individual that helps connect you with reliable manufacturers. They are responsible for pre-vetting your suppliers and finding the best factory that meets your specific needs.
A sourcing agent will also negotiate on your behalf and act as a liaison with your supplier. In addition, most sourcing agents have a rolodex of reliable freight forwarders and customs agents to manage your entire supply chain.
Overall, a sourcing agent will save you time but their service comes at a price.
China sourcing agents are typically paid a flat rate for their services or by taking a percentage commission based on the cost of your order.
Option #3: Buy From A Trading Company
A trading company is a middleman that works with many different factories across the entire supply chain to provide you with products to sell.
However, you have limited customization options and you must sell what's already in their catalog.
Buying from a trading company is a good option if you're on a budget and you can't afford the high minimum order quantities of a factory in China.
Option #4: Use A Service Company
A service company is a business that specializes in helping you find a reliable supplier, negotiate costs, perform quality control and manage freight forwarding.
Working with a service company is similar to hiring an individual sourcing agent except that service companies typically do not give you the contact information of your factory.
In fact, most service companies keep their supplier contacts tight to their vest because their network is the main value add.
Similar to a sourcing agent, service companies take a commission based on a percentage of the overall order cost.
Why Use A China Sourcing Agent?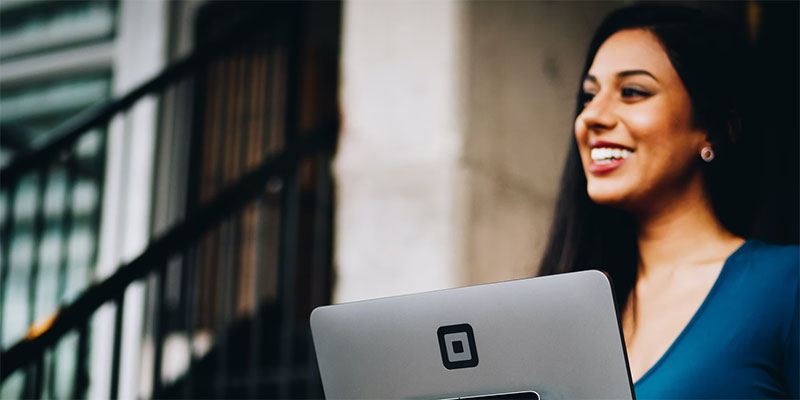 Even though you must pay a China sourcing agent a commission based on the cost of your inventory, they can save you both money and time.
Establishing contact and building trust with a Chinese factory is not easy because most larger manufacturers are not willing to work with random buyers. You must establish a relationship first!
A good sourcing agent already has close ties with many different factories and can find you manufacturers that would normally not give you the time of day.
In addition, many top tier suppliers can NOT be found on Alibaba. In some cases, the best suppliers online can only be accessed by a native China sourcing agent with established ties.
Here are the main benefits of using a China sourcing agent. They can help you…
Pre-screen factories to produce your products
Negotiate prices on your behalf
Communicate with Chinese factories if you don't speak Chinese
Perform quality control and inspections
Find low cost freight forwarders to ship your goods
Even if you already have reliable suppliers for your business, you should periodically reach out to new factories to make sure that you are getting the best prices.
It's also beneficial to have backup suppliers in place in case of production mishaps or product shortages.
How Much Does A China Sourcing Agent Cost?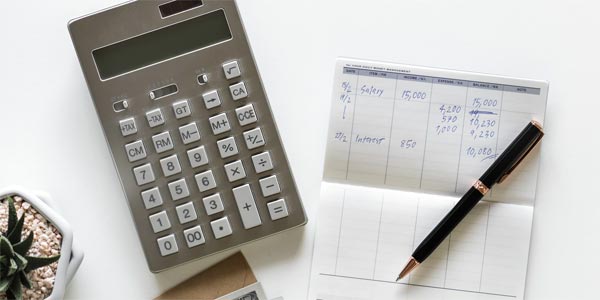 A China sourcing agent will charge you a commission fee based on the cost of your order. Typically, the percentage charged decreases as your order size increases.
For example, here are the fees for Jing Sourcing which is a sourcing company that I've used in the past.
Below $1000 – $100
$1 – $2k – 10%
$2 – $3k – 9%
$3 – $5k – 8.5%
$5 – $7k – 8%
$7 – $10k – 7.5%
$10 – $15k – 7%
$15 – $20k – 6.5%
$20 – $25k – 6%
$25 – $30k – 5.5%
Over $30k – 5%
After you place your first order, all future orders must be placed with your sourcing agent. In general, it is frowned upon to work with the factory directly and bypass your agent unless special terms are negotiated up front.
In fact, most factories will not do business with you without your agent. Some China sourcing agents will hide the factory information from you altogether.
Most service companies won't reveal the name of your factory either.
A 5-10% sourcing fee may sound significant at first. But the amount of time and headache a sourcing agent can save you can be well worth the money.
Questions To Ask Your China Sourcing Agent
If you are looking for a good China sourcing agent, it's important to ask the right questions before hiring them.
Here's a list of questions that you should ask.
What are the payment terms? – Is there a deposit involved and when does the sourcing agent get paid? Some agents require upfront payment whereas others will allow you to pay when the products are ready to be shipped.
How is quality control handled? – Does the agent offer inspection services or are they outsourced to a 3rd party like Qima? Will they visit the factory to ensure that ethical production practices are followed? How are the inspection reports delivered?
Do they have referrals from happy customers? – Make sure to ask for referrals from clients in your home country.
How often are production updates given? – You should have a direct method of contacting your sourcing agent through a messaging app like WeChat or Whatsapp.
Are there any guarantees for late shipments or poor quality goods? – No production run ever goes perfectly smooth and it's important to have contingency plans in place.
Where are they located? – In general, it's better to use a sourcing agent that lives close to your factory. Different regions in China specialize in different types of goods.
What are their fees? – Every sourcing agent offers a different fee structure. Make sure you negotiate favorable terms if you decide to use their services in the long term.
Aside from the questions above, make sure that your sourcing agent is responsive and can speak your native language fluently.
If you experience any communication problems now, then it will only get worse once your products are in production.
Pros And Cons Of Using A China Sourcing Agent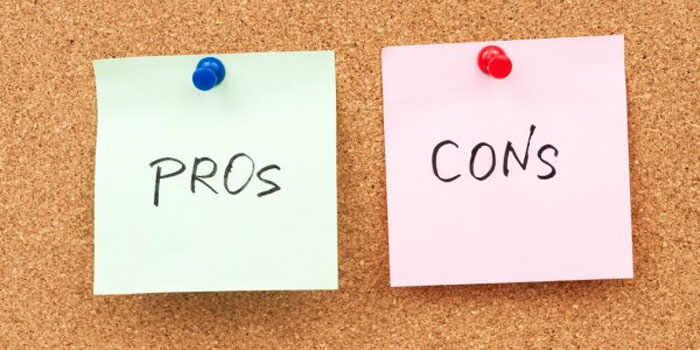 Here are the pros and cons of using a China sourcing agent as opposed to finding your own suppliers via Alibaba or going to the Canton Fair.
China Sourcing Agent Pros
Saves Time – A China sourcing agent already has an established rolodex of pre-vetted manufacturers for your review. Alibaba is filled with tire kickers and middlemen and a sourcing agent can help you quickly weed through the junk.
Improved Communication – A China sourcing agent speaks Chinese and English fluently. As a result, your agent can facilitate communication between you and your factory. In some cases, you won't even have to communicate with your supplier directly at all!
Smoother Production Process – A China sourcing agent has experience sourcing products and typically has procedures in place. If you are new to ecommerce, your agent can teach you the right way to source products for sale.
Better Quality Control – A good sourcing agent has in house staff or inspection agencies at their disposal to make sure your products are made without defects. You should never trust the factory!
Accessibility – When things go wrong, a China sourcing agent can help fix the problem directly by visiting the factory. Sometimes email and texting isn't good enough.
China Sourcing Agent Cons
Extra Costs May Eat Into Your Margins – A China sourcing agent will charge you a percentage of your goods. This is essentially a royalty that you will have to pay for as long as you use your factory.
Single Point Of Failure – If your sourcing agent decides to quit or ghosts you, you may lose your supplier altogether.
Backend Deals – Because sourcing agents are paid based on order size, they may be incentivized to work with certain factories that provide special incentives or kick backs.
Is Using A China Sourcing Agent Worth It?
If you are new to ecommerce and you are having problems finding a reliable supplier to produce your goods, then hiring a China sourcing agent is an excellent option.
The amount of time that a quality sourcing agent can save you is well worth the money. In addition, they live in China and can visit your factories in person should problems arise.
However, you should hire a China sourcing agent only after you've made an attempt to find your own factories.
Services like Alibaba and Global Sources have made it extremely easy to find reliable suppliers online. If you have the means, attending trade shows like the Canton Fair or Global Sources are invaluable for meeting suppliers face to face.
For our ecommerce business, we tend to use sourcing agents when we are in a pinch.
For example, this past holiday season, our suppliers experienced production delays which meant that our products would not arrive in time for the holiday season.
As a result, we used a sourcing agent to quickly find a new factory to produce our products. The main question you must ask yourself is whether you can afford to sacrifice your time for money.
Finding your own suppliers generally takes more time and effort that you could be spending on other parts of your business.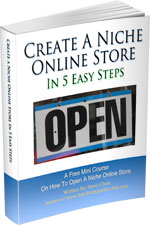 Ready To Get Serious About Starting An Online Business?
If you are really considering starting your own online business, then you have to check out my free mini course on How To Create A Niche Online Store In 5 Easy Steps.
In this 6 day mini course, I reveal the steps that my wife and I took to earn 100 thousand dollars in the span of just a year. Best of all, it's free and you'll receive weekly ecommerce tips and strategies!
Note: This post above may contain affiliate links, which means that I may receive a commission if you make a purchase when clicking a link. Please consult our privacy policy for more information.
Related Posts In How To Find Products To Sell
About Steve Chou

Steve Chou is a highly recognized influencer in the ecommerce space and has taught thousands of students how to effectively sell physical products online over at ProfitableOnlineStore.com. 

His blog, MyWifeQuitHerJob.com, has been featured in Forbes, Inc, The New York Times,  Entrepreneur and MSNBC.  

He's also a contributing author for BigCommerce, Klaviyo, ManyChat, Printful, Privy, CXL, Ecommerce Fuel, GlockApps, Privy, Social Media Examiner, Web Designer Depot, Sumo and other leading business publications.

In addition, he runs a popular ecommerce podcast, My Wife Quit Her Job, which is a top 25 marketing show on all of Apple Podcasts. 

To stay up to date with all of the latest ecommerce trends, Steve runs a 7 figure ecommerce store, BumblebeeLinens.com, with his wife and puts on an annual ecommerce conference called The Sellers Summit.  

Steve carries both a bachelors and a masters degree in electrical engineering from Stanford University. Despite majoring in electrical engineering, he spent a good portion of his graduate education studying entrepreneurship and the mechanics of running small businesses.